Many or all of the products featured on this page are from our sponsors who compensate us. This may influence which products we write about and where and how the product appears on a page. However, this does not influence our evaluations. Our opinions are our own. Here is a list of our partners and here is how we make money.
The information provided on this page is for educational purposes only. The Modest Wallet is a financial publisher that does not offer any personal financial advice or advocate the purchase or sale of any security or investment for any specific individual.
Let's be real: Saving money isn't easy. With the right micro-savings and investing app, though, saving up for retirement, an emergency fund, or a vacation is easier than ever. The key is finding the right app for your needs. In the world of micro-investing and saving, two apps stand out above the rest: Acorns and Digit.
To help you decide which of these apps is right for you, we've created this Acorns vs. Digit review. Up next, we'll compare each app's different features so you can determine how to best save your hard-earned money.
Overview Acorns vs. Digit
Acorns and Digit are two fintech apps that are designed to help you maximize your savings. In this section, we'll give you an overview of each app to kick off our review.

In A Nutshell: Acorns can be categorized as a one-stop-shop for all things personal finance. They offer a wide variety of financial products related to banking, retirement planning, and investment management for as low as $1 per month.
In A Nutshell: Digit is a financial app that uses algorithms to analyze your spending habits, bills, and cash flow to help you save. The app will automatically transfer money from your checking account into your Digit savings account.
About Acorns
One of the first micro-investing apps, Acorns, hit the market back in 2012 with a mission to help everyone become an investor. Since then, Acorns has become a comprehensive personal finance tool that can help you save and invest, all in one place.
The company has more than $1.2 billion in assets under management and most of its subscribers are individual investors with modest account balances. So it's a popular choice for people looking to kick-start their investments. Read our full Acorns review to learn more.
About Digit
Digit is a fintech company that wants to help make personal finance as accessible as possible. The company uses its proprietary algorithms to automate your savings so that you can reach any financial goal.
Although Digit doesn't state its total assets under management, the company advertises that it has helped account holders save more than $5 billion. In recent years, Digit has also expanded its offerings beyond savings accounts to include additional micro-investing features. Read our full Digit review to learn more.
Acorns vs. Digit: Main Features
Both Digit and Acorns are feature-packed savings apps, so here are some of the top features that you can expect when you open an account with either company.
| | | |
| --- | --- | --- |
| Minimum Investment | $0 | $0 |
| Fees | $1 per month (Lite), $3 per month (Personal) and $5 per month (Family) | $5 per month |
| Investment Types | ETFs | ETFs |
| Account Types | Individual Taxable, Traditional IRA, Roth IRA, SEP IRA, and Custodial Account | Savings Account, Traditional IRA and Roth IRA |
| Platforms | Web and Mobile (iOS and Android) | Web and Mobile (iOS and Android) and Web-based |
| Promotions | Get $5 when you sign up | 30 days free trial |
| Savings | | |
| Checking | | |
| Spare Change Investing | | |
| Goal Tracking | | |
| Automatic Deposits | | |
| Best For | Passive Investors | Passive Investors |
Acorns
Acorns is a subscription-based financial tool where you can save, invest, and manage your spending. To help you do that, Acorns breaks down its many features into five broad categories.
The firm's flagship feature is Acorns Invest, a robo-advisor that's available to all account holders. With Acorns Invest, the company builds an investment portfolio of ETFs that match your financial goals. Then, you can set up automatic contributions to your investment account to help you build up a nest egg over time.
Additionally, the firm offers their Acorns Later feature for Personal and Family subscribers. With Acorns Later, you can establish a retirement account using the company's robo-advisor service.
If you have children, Acorns Early is also worth considering. Acorns Early is available to Family subscribers and it's effectively a robo-advisor account for children. These accounts have aggressive investment portfolios to help you save for your children's futures.
What sets Acorns apart, however, is the firm's Acorns Spend and Earn features. Both features are available to Personal and Family subscription holders and they provide a simplified way to manage your money.
With Acorns Spend, you get an FDIC-insured checking account and Visa debit card. You can also set up your Acorns debit card to use the Round-Ups feature, which lets you save and invest spare change from your daily purchases.
Personal and Family subscribers also get Acorns Earn—a cash-back rewards program. Acorns Earn lets you accrue cash back on everything from flights to pet food. So, it's a nice way to get free money deposited into your investment portfolio.
Main Features Overview
Acorns Invest – The firm's primary feature, Acorns Invest is a simplified robo-advisor that lets you invest with as little as $5.
Acorns Later – Perfect for long-term goals, Acorns Later is an automated retirement savings tool.
Acorns Early – Designed to help you save for your children's futures, Acorns Early is an investing service for custodial accounts.
Acorns Spend – Acorns Spend is an FDIC-insured checking account with a debit card that helps you invest spare change from daily purchases.
Acorns Earn – A rewards program, Acorns Earn is an easy way to earn cash back on your daily purchases that you can later deposit in your investment account.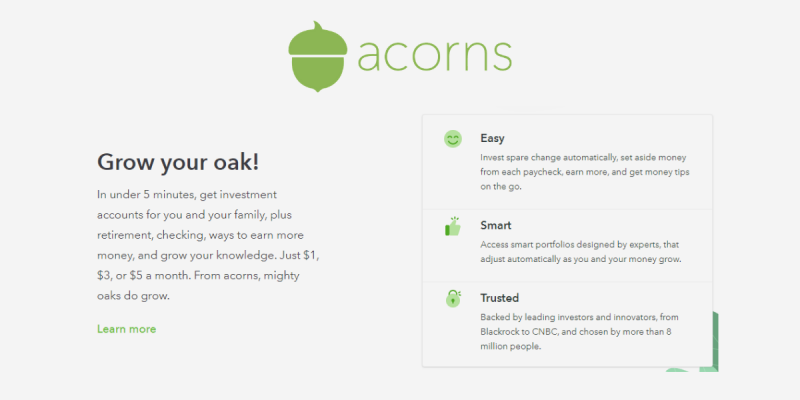 See Also: How to Save Money: 91 Effective Ways to Save Money Fast
Digit
Like Acorns, Digit is a personal finance app that helps you maximize your savings. The app's primary feature is its automated savings tool, which uses an algorithm to track your spending and income trends. Then, the app automatically transfers money from your checking account to your Digit savings account whenever you can afford it.
With Digit, you can even use goal-setting tools to help direct your savings based on your financial goals, be that a house or an emergency fund. You can also use the loan payoff feature to prioritize making credit card or student loan payments whenever Digit determines that you can afford it.
Oh, and to encourage you to save regularly, Digit also offers a "savings bonus." This bonus is 0.10% of your account balance and it's automatically deposited to your account if you save for three consecutive months.
Finally, while the app is primarily designed to help you save, Digit subscribers can also open investing and retirement accounts. These accounts use robo-advisors to invest your funds into a selection of low-cost ETFs.
With Digit's goal-setting features you can also tell the app how you want to allocate your money between your investing and savings account. For example, you can say that you want to put 50% of your funds into savings, 25% into general investing, and 25% into retirement so you can achieve all of your financial goals with relative ease.
Main Features Overview
Automated Saving – Digit's automated savings feature uses algorithms to automatically save money for you when you can afford it.
Goal Setting – Account holders can set savings and investing targets on the Digit app to help prioritize various financial goals.
Loan Payoff Assistance – The company's loan payoff tool lets you make student loan and credit card payments whenever you can afford it.
Savings Bonuses – Digit pays a 0.10% savings bonus on your account balance when you save for three months in a row.
Investing & Retirement – For no additional fee, you can open a taxable or retirement investing robo-advisor account right in the Digit app.
Acorns vs. Digit: Investment Options
If you want to start investing, you need to understand what investment options are available to you on any given platform. So, here's a quick look at the different types of assets that you can invest in with Digit and Acorns.
Acorns
All Acorns account holders have the option to invest in a portfolio of ETFs. The firm will allocate your funds into a managed portfolio of low-cost ETFs based on your risk tolerance and stated investing timeline.
With Acorns, you can choose one of five different portfolio allocation types, including conservative, moderate, and aggressive portfolios. Each portfolio allocates a certain percentage of your funds into a handful of ETFs that hold either bonds or stocks.
Digit
As with Acorns, Digit account holders can invest in ETFs. Digit's portfolios are managed by a robo-advisor, so you can expect your assets to be allocated into one of an assortment of portfolios based on your goals, risk tolerance, and investing timeline.
We should mention that while you can't choose what ETFs you invest in with Digit, the company does let you select a portfolio that's right for you. Digit will recommend a portfolio type (e.g., conservative or aggressive), but you can select a different one if you wish.
See Also: 18 Legit Ways to Get Free Cable TV (and Cheap Alternatives)
Acorns vs. Digit: Account Types
When you open an account with Acorns or Digit, you'll need to choose your preferred account type. Although some account types come standard with all Digit and Acorns' subscriptions, others are only open to some subscribers. Here's what you need to know:
Acorns
All Acorns subscribers are eligible for an individual taxable account for general investing. Additionally, Personal and Family subscribers can open FDIC-insured checking accounts and one of the following retirement accounts:
Traditional IRA
Roth IRA
SEP IRA
Finally, Family subscribers with Acorns can open a custodial account (UTMA/UGMA). These accounts are designed to let you save for your child's future.
Digit
With Digit, all account holders automatically get an FDIC-insured savings account where they can start to build up your automated savings.
In addition to this savings account, all account holders can open an individual taxable brokerage account. Traditional and Roth IRAs are also included with all Digit subscriptions if you want to save for retirement.
Acorns vs. Digit: Sign-Up Bonuses and Promotion
If you're going to open a new savings or investing account, you might as well get rewarded in the process. These are the sign-up bonuses you can expect when opening a Digit or Acorns account:
Acorns
Acorns currently offers a $10 bonus when you sign up for a new account. This money is deposited directly into your investment account.
Digit
All new Digit account holders are eligible for a free 30-day trial of the app. Although Digit doesn't currently provide a cash bonus, this 30-day free trial saves you $5 in subscription fees.
Acorns vs. Digit: Fees & Pricing
Both Acorns and Digit are subscription-based platforms, so it's vital that you understand each company's pricing structure before you sign up. Here's what you need to know.
Acorns
Acorns currently operates with a three-tiered pricing structure. These are the different options that you can choose from:
Acorns Lite – The company's budget option, Acorns Lite is $1 per month and it provides access to a taxable individual brokerage account.
Acorns Personal – With Acorns Personal, subscribers get the features of Acorns Lite, plus a retirement account, a checking account, and a Visa debit card, all for $3 per month.
Acorns Family – Acorns Family is $5 per month and it comes with all the features of Acorns Personal. It also includes access to custodial accounts for your children.
Do keep in mind that these prices are for accounts with balances under $1 million. For accounts with balances over $1 million, Acorns may charge additional commission fees.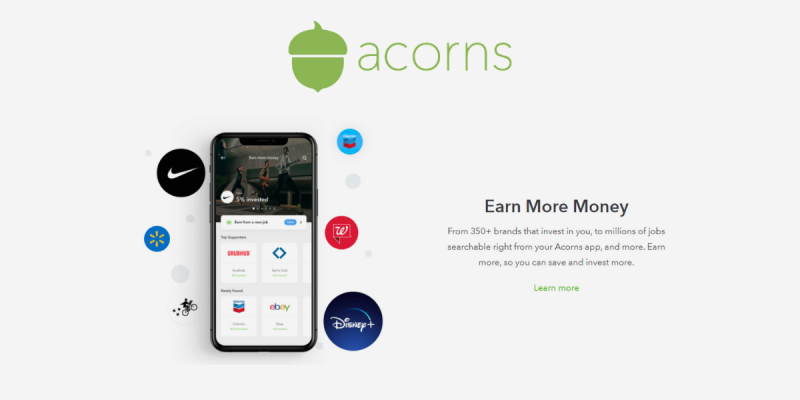 See Also: 20 Best Alternatives to Cable TV: Cut the Cord Today
Digit
Digit's pricing structure is decidedly simple. The company has only one subscription option that costs $5 per month and gets you access to all the company's savings and investing tools. Besides that, there are no other recurring fees associated with a Digit account.
Acorns vs. Digit: What We Like (Pros)
Digit and Acorns are popular financial apps because they're jam-packed with features. These are some of the biggest benefits of investing with either company:
Acorns
Offers a relatively low-cost subscription
Makes it easy to save your spare change with every purchase
Provides access to a checking account and Visa debit card
All accounts include robo-advisor investing
Includes cash-back features and bonuses
Access to educational resources and tools
Retirement and custodial investing are available
User-friendly mobile app and web-based platform
Digit
Uses advanced algorithms to help you save
No minimum account balances
Offers a debt repayment feature
Lets you set financial goals to help steer your savings
Provides access to retirement and taxable investing accounts
Accounts are eligible for a savings bonus
Simplified fee structure with no hidden recurring costs
Easy-to-use web-based platform and mobile app
Acorns vs. Digit: What We Don't Like (Cons)
Although Acorns and Digit both provide a lot of benefits for their investors, some features of each app leave us wanting. Here are some of the primary drawbacks of each company to consider:
Acorns
No option for a free account
Has a more complicated fee structure
Doesn't use algorithms to automate your savings habits
Acorns Spend doesn't include an interest-bearing checking account
Digit
Doesn't offer a free account
Only one subscription fee option for all account holders
Limited customer support
Doesn't have a checking account feature or debit card
No custodial accounts available
See Also: What is an Emergency Fund and Why You Need One?
Acorns vs. Digit: Security
If you're going to start investing or saving with an app, you need to know that they'll protect your money. These are some of the security features you'll get when you open an account with either firm:
Acorns
All Acorns accounts are protected with the company's 256-bit encryption system and other security features, like two-factor authentication, to keep your money secure.
Additionally, in the event of a banking or broker failure, Acorns accounts are protected either by the FDIC (for checking accounts) up to $250,000 or by the SIPC (for investments) up to $500,000 in securities.
Digit
Digit's accounts are secured by 256-bit encryption to keep bad actors away from your money. The firm also uses features, like Plaid, to create a secure connection between Digit and your linked external accounts.
Furthermore, Digit's savings accounts are FDIC-insured up to $250,000. Investments held with the company are SIPC insured up to $500,000 in securities if the brokerage were to fail.
Acorns vs. Digit: Customer Support
When using money savings apps, you might occasionally need to contact customer support. Each company's customer service options are slightly different, so here's what you can expect:
Acorns
Acorns has an online help center where you can find answers to common questions. You can also send the company's customer service team an email or use their online chat feature. Additionally, Acorns has a customer support phone line that's available during business hours.
Digit
Like Acorns, Digit has an online help center that provides answers to most questions. Other than that, the firm's customer support is limited as they only allow you to contact them by email through the website or app.
Acorns vs. Digit: Platform and App
As money-saving apps, both Acorns and Digit have user-friendly interfaces where subscribers can manage their accounts. This is what you need to know about each company's platforms and apps:
Acorns
The majority of Acorns subscribers access their accounts on the firm's mobile apps. Acorns' app is available for iOS and Android and it provides access to all of the company's various features. Additionally, subscribers can do most account management tasks online using the company's web-based platform.
Digit
Like many other savings apps, Digit is a mobile-first platform. Most subscribers access their Digit accounts on their mobile devices using the company's intuitive iOS and Android apps. Digit also has a limited web-based platform, but as with Acorns, accounts are the easiest to access on a mobile device.
Who Is Acorns For?
Acorns is a popular micro-investing app that's great for people who want to start investing but that don't have a lot of capital lying around.
The firm's managed portfolios cater to a range of investing styles and their different account types are nice for people with various financial goals. Plus, Acorns' checking account features make it a great choice for anyone that wants to do their banking and investing at one company.
But, while Acorns is nice for people with a hands-off approach to investing, it's not a good choice for self-directed investors. Despite this, it's a solid choice for new investors that want help getting started.
Account Minimum: $0
Fees: $1 per month (Lite), $3 per month (Personal), and $5 per month (Family)
Promotion: $5 sign up bonus
Who Is Digit For?
Digit is a solid app for people who have multiple financial goals but that find it difficult to save money regularly.
Since the company's proprietary algorithms make it easy to put your finances on autopilot and maximize your savings at the same time, it's a nice choice for anyone that needs extra support to reach their goals.
However, the firm's limited investment features mean that it's not great for people who are interested in investing large amounts of capital. Nevertheless, if you want to take a holistic approach to your personal finances, Digit is worth considering.
Final Thoughts
If you're looking to start investing or saving, then a personal finance app like Acorns or Digit just might be what you need.
In particular, Digit is a solid choice for folks who primarily want to put their savings on autopilot but who also want limited investing features. Alternatively, Acorns is your go-to option if you want to automate your investments.
Regardless of which option you choose, however, we hope that this Acorns vs. Digit review helped you decide which app is right for your needs.
Up Next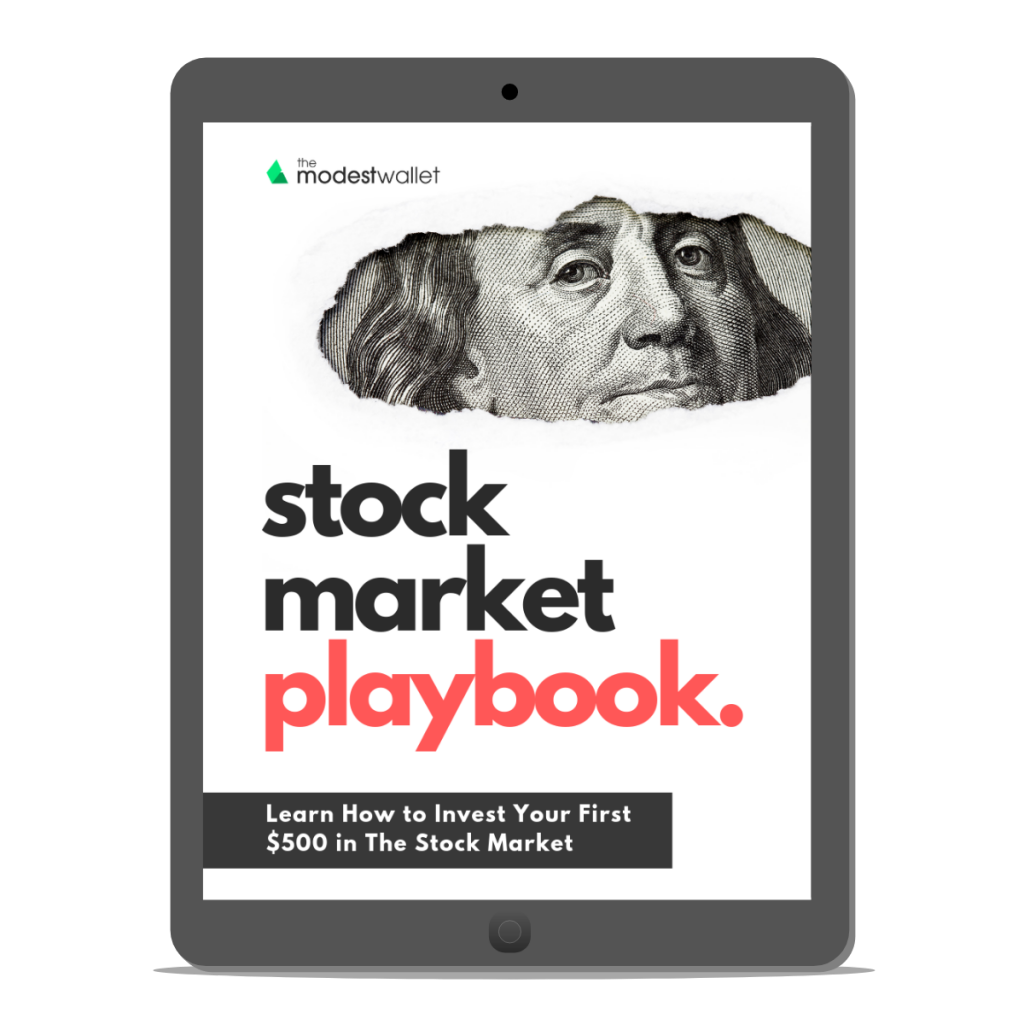 Get our free Stock Market Playbook to learn how to invest your first $500 in the stock market.
Plus our best money tips delivered straight to your inbox.
Gaby is a freelance writer and self-employed business owner with a personal interest in all things finance-related. She has a professional certificate in business, finance, and financial analytics, as well as experience working as a volunteer tax prep assistant with the IRS.