Advantage Gold Review 2023: Features, Pros, and Cons
Many or all of the products featured on this page are from our sponsors who compensate us. This may influence which products we write about and where and how the product appears on a page. However, this does not influence our evaluations. Our opinions are our own. Here is a list of our partners and here is how we make money.
---
The information provided on this page is for educational purposes only. The Modest Wallet is a financial publisher that does not offer any personal financial advice or advocate the purchase or sale of any security or investment for any specific individual.
As inflation becomes a central concern in the global economy, more people are paying attention to the precious metals market. Gold prices touched previous all-time highs in early 2023, and other precious metals are showing signs of strength. Although nobody can predict the future trajectory for this market, it's clear investors are increasingly interested in adding bullion to their portfolios. Some Americans have even begun swapping their stocks for silver with precious metals IRAs from companies like Advantage Gold.
Precious metals IRAs give long-term investors the same tax breaks as Traditional IRAs, but they let people buy physical gold, silver, platinum, and palladium. Although Advantage Gold isn't the only company offering this service, it has many accreditations and a large following. So, what are the "advantages" of working with Advantage Gold, and is it the right choice for your retirement money?
Bottom Line: Advantage Gold is an American precious metals dealer offering multiple products, from precious metals IRA accounts to direct selling precious metals, including gold, platinum, palladium, and silver.
| | |
| --- | --- |
| Minimum deposit | |
| Fees | |
| Offerings | |
| Customer service | |
| User experience | |
| Security | |
---
What is Advantage Gold?
Advantage Gold is a Los Angeles-based precious metals dealer created in 2014. Co-founders Kirill Zagalsky and Adam Baratta have years of experience in the precious metals and personal investment markets, including senior-level positions at competing companies like American Bullion Inc. Customers who use Advantage Gold's services have the option to rollover a retirement account into a Gold IRA or purchase gold, silver, platinum, or palladium for direct shipment.
---
How Does Advantage Gold Work?
Advantage Gold lets customers with retirement accounts such as a Traditional IRA, Roth IRA, or 401(k) transfer funds to a self-directed Gold IRA to purchase physical metals. Once the funds enter your Advantage Gold IRA, you can buy any IRS-approved coins and bullion and send them to a partner facility for safe storage. Advantage Gold works with STRATA Trust Company, Equity Trust, Brinks International, and Delaware Depository to ship and store each client's precious metals. You'll have to wait till you reach retirement age to either claim your physical metals or request a check in the mail from your Gold IRA.
Account Minimum
Advantage Gold doesn't list its minimum purchase price for a Gold IRA, but recent reviews suggest investors need at least $25,000 to open an IRA account. Be sure to call Advantage Gold at (888) 501-9001 to discuss the latest minimum requirements and fee discounts associated with its Gold IRA.
Account Types
Advantage Gold accepts all major retirement accounts, including Traditional IRAs, Roth IRAs, and 401(k)s. A few other retirement plans you can use on Advantage Gold include:
SEP IRAs
Thrift Savings Plans
Simple IRAs
403(b)s
457(b)s
Pension plans
Tax-sheltered annuities
If you have a retirement account not listed above, call (888) 501-9001 to find out if they'll accept your IRA plan.
Getting Started
To get started with a self-directed Gold IRA account, you first need to ensure you have a retirement plan Advantage Gold accepts with the minimum deposit amount. After double-checking you're eligible for a self-directed Gold IRA, you could speak with an Advantage Gold representative at (888) 501-9001 or fill out an e-form on Advantage Gold's "Application" portal. A team member from Advantage Gold will let you know when your retirement funds clear so you can start purchasing metals.
Opening an Account
It's never a good idea to rush into opening an account, especially when your retirement savings are on the line. Even if you're sure you want precious metals in your IRA fund, take your time analyzing all of Advantage Gold's resources before jumping in.
Step 1 – Request a Free Precious Metals Kit: Advantage Gold has many educational articles and videos new customers should look at to understand how Gold IRAs work. To learn more about Advantage Gold's procedures, you can request a free downloadable Gold IRA Guide by sending your name, email address, and phone number. Take a few days to review this booklet and write any questions you have.
Step 2 – Talk to an IRA Specialist: While reviewing the details on Advantage Gold's website, you'll probably run across a few points that need clarification. The best way to address your concerns is to speak with an Advantage Gold expert at ​​(888) 501-9001. You could also reach out via e-message on Advantage Gold's "Contact Us" portal.
Step 3 – Open a Gold IRA Account: If you're confident about putting your money to work in an Advantage Gold IRA, call ​​(888) 501-9001 to begin the rollover process. Advantage Gold also has an "Application" tab where you'll find an e-form to start an IRA rollover.
Step 4 – Purchase Precious Metals: Once Advantage Gold gets your IRA funds, you're free to purchase IRS-approved metals for long-term storage. You'll also need to choose whether you'd prefer to store your coins with Delaware Depository or Brinks International. Remember: You can only spend the max IRS-allowed contribution limit for a self-directed IRA (i.e., $6,500 per year on Traditional IRAs before 50).
Step 5 – Monitor Your Investment Performance: Advantage Gold doesn't have a dedicated page to track your precious metal prices, but you can call anytime to see how your portfolio is doing. Many IRA investors also write their purchase prices for precious metals and compare them to the spot prices.
---
Advantage Gold Features
Advantage Gold's primary features include its self-directed Gold IRA and its direct shipment of precious metals. New clients should familiarize themselves with all Advantage Gold has to ensure they're making a wise investment decision.
| | |
| --- | --- |
| Minimum Deposit | $25,000 |
| Fees | $50 (setup fee), $95 to $200/year (custodian fee), $100 to 200/year (storage fee) *other fees may apply |
| Account Types | Traditional IRA, Roth IRA, and 401(k), SEP IRA, Thrift Savings Plans, SIMPLE IRA, 403(b), 457(b), Pension plans, Tax-sheltered annuities |
| Offerings | Gold, Silver, Platinum and Palladium |
| Trustpilot | 5.0/5.0 |
| Better Business Bureau | A+ Rating |
| Business Consumer Alliance | AAA Rating |
| Promotion | None |
| Buyback Program | |
| Physical Precious Metals Ownership | |
| Free Info Kit | |
| Support | Contact Form and Telephone: (888) 501-9001 |
Gold IRA
Despite its name, Advantage Gold's "Gold IRA" isn't solely dedicated to gold coins and gold bullion. With a Gold IRA account, investors can access IRS-grade gold, silver, platinum, and palladium products to put in a Brinks or Delaware Depository storage facility. After rolling over your current retirement account, you can buy any IRS-approved products listed on Advantage Gold's website, including American Gold Eagle bullion coins, Canadian Silver Maple Leaf coins, platinum bars, and palladium rounds.
Note: IRS-approved metals must meet a fineness score of 99.5% for gold, 99.9% for silver, and 99.95% for platinum and palladium.
Buy Precious Metals Directly
If you want to store precious metals on your property, Advantage Gold will ship gold, silver, platinum, and palladium to your doorstep. There are dozens of products to choose from on Advantage Gold's site, but here are a few highlights:
American Buffalo Proof Gold Coins
Austrian Gold Philharmonic Coins
Moose Canadian Silver Coins
American Silver Eagle Proof Coins
Emperor Penguin Platinum Coins
Canadian Palladium Maple Leaf Coins
Just keep in mind Advantage Gold doesn't cover shipping or insurance costs per its Shipping Agreement.
Storage
Advantage Gold offers access to storage options with two of the top names in precious metals custody: Brinks International and Delaware Depository. You can pick a partner facility you'd prefer to work with. Keep in mind you'll pay different storage and shipping fees depending on which depository you choose, so be sure to ask for details on each option before making a decision.
Buyback Program
Although Advantage Gold doesn't guarantee it will buy back metals, it claims to offer one of the fastest and simplest processes in the industry. If you want to liquidate the metals in your Gold IRA and you're past retirement age, you can request an e-form from Advantage Gold, fill it out, and send it back for final approval. Advantage Gold promises to finalize a price within 24 hours and send a wire for your money.
Educational Resources
Advantage Gold has many educational resources in its "Learning Center" and "Videos" tabs. You can also request a free Advantage Gold Info Kit for download or speak with an agent at (888) 501-9001 for more information about investing in precious metals.
---
Advantage Gold Group Fees
Advantage Gold doesn't post the fees for its Gold IRA on its main website, but recent reports and reviews suggest it has a variable fee structure. In other words, you'll pay different fees depending on the custodian and dispensary you deposit your precious metals with. Be sure to call Advantage Gold for detailed info on its current costs and whether it offers any special discounts.
Startup Fees
Whether you work with Equity Trust or STRATA, you'll likely pay a $50 setup fee to open your self-directed IRA.
Annual IRA Fees
Estimates for annual maintenance fees with Advantage Gold vary from $95 – $225 per year. These fees vary depending on which depository you partner with and Advantage Gold's latest rates.
Storage Fees
Most reviews of Advantage Gold suggest its storage fees range between $100 – $200 per year. Again, the amount you pay depends on your partner custodian and depository. Also, you'll need to pay extra if you request segregated storage.
Other Fees
Advantage Gold doesn't advertise free shipping or insurance, so investors should prepare to pay these additional costs. Call Advantage Gold at (888) 501-9001 for an estimate of your expected fee rate.
---
Advantage Gold Security
Advantage Gold has partnerships with some of the most respected custodians and depositories in the precious metals industry. Investors have access to the high-security standards at Delaware Depository, STRATA Trust, Equity Trust, and Brinks International. All four of these companies have exceptional standards for handling, shipping, and storing precious metals, plus they all meet IRS's rigorous requirements for self-directed IRAs.
---
Advantage Gold Customer Support
Customers shouldn't have an issue reaching out to a member of Advantage Gold's staff on weekdays at (888) 501-9001. You can also send Advantage Gold an e-message on their official "Contact" portal or leave a comment on one of their social media feeds (e.g., Facebook or Twitter).
---
Advantage Gold User Experience
As far as online reviews go, Advantage Gold has a sterling report. On most review aggregators like Google Reviews, Trustpilot, and ConsumerAffairs, the average Advantage Gold rating is at or just below 5 stars. Advantage Gold also has an A+ rating and accreditation with the Better Business Bureau (BBB). Within the past three years, there was only one formal complaint on the BBB against Advantage Gold, and it has since been resolved. Although there are a few complaints about Advantage Gold's fees on Trustpilot reviews, Advantage Gold reached out to these reviewers to resolve the issue.
Advantage Gold also has a AAA rating with the Business Consumer Alliance (BCA) and a 4.9 out of 5.0 rating with TrustLink, with over 450 reviews.
To see how people feel about Advantage Gold's services, here are a few sample reviews:
"With the American economy failing and the complete lack of leadership, I can't help but feel uncertain about my financial situation. After researching ways I could secure my assets I was drawn to gold and reached out to Advantage Gold for some advise [sic] and guidance. I was connected with Mark Neal, an extremely knowledgeable and friendly agent. He spent time getting to know me and ultimately he put together a portfolio I can be proud of. The experts at Advantage Gold helped every step of the way and the entire process took less than 30 days. I recommend this company to anyone who is looking for a Gold broker. Cheers!!" Larry & Allyson N (BBB)
"The first purchase experience was very good with exceptions. My issues were: (1) having to pay in advance which forced purchase of additional products rather than a refund of the overpayment and (2) no advance indication of the shipping fee for the items requested. This fee was used to adjust the bill to the amount I had sent, and was not entirely based on the shipment. My purchase was delivered in less than a week which was excellent. As a result of this prompt delivery, a second purchase was made without the pre-pay requirement. This was much better. The shipping fee was still adjusted, this time in my favor (for $0.50). Rapid delivery of both shipments is greatly appreciated." Lela of Kenosha, WI (ConsumerAffairs)
"The service Advantage Gold provides is top notch. They answered all my questions and all the staff I dealt with were attentive, transparent and knowledgeable. They communicate very well and guide you from beginning to the delivery of the precious metals." Roger Iris (Google Reviews)
"Sent me good information before making my decision. The agent spent a lot of time with me on the phone and internet educating me. He never put any pressure on me to buy or make a decision. Very polite, professional and no "high pressure" at all. The only issue I had with the company was they did not ship my order when they promised and we had to cancel a couple appointments in order to stay at home the shipment was scheduled to arrive so we could sign for it." Robert Hanson (Trustpilot)
---
Advantage Gold Pros Explained
High reviews and long history: Advantage Gold is a trusted name in the precious metals IRA market with high accreditations from the BBB. Also, most online reviewers of Advantage Gold are very positive, especially regarding the company's customer care division.
Works with many retirement accounts: It's unlikely investors will have a retirement account Advantage Gold can't rollover to their precious metals program. From Traditional and Roth IRAs to Thrift Savings Plans and 401(k)s, Advantage Gold works with a plethora of IRA accounts.
Promises a one-day buyback process: Although Advantage Gold doesn't "guarantee" it will repurchase metals from clients, it advertises a straightforward one-day buyback program. People who use Advantage Gold's services shouldn't have issues reaching out to Advantage Gold's team, requesting a buyback, and hearing back for a final approval within 24 hours.
Partners with trusted custodians and depositories: Advantage Gold has partnerships with four of the top-rated custodians and depositories in the precious metals industry. Whether people work with Delaware Depository, Brinks International, Equity Trust, or STRATA, they will enjoy high-quality IRS-approved security.
Wide selection of precious metals: Besides gold coins and bullion, Advantage Gold has many silver, platinum, and palladium products for people to choose from. The Advantage Gold team takes great care to distinguish IRS-approved metals from other options to ensure IRA investors make a suitable decision.
---
Advantage Gold Cons Explained
No fee transparency: There are no fee guidelines on Advantage Gold's website, and rates vary depending on the amount you deposit and the depository you work with. You need to call Advantage Gold directly to determine your expected fee schedule. Also, remember that Advantage Gold doesn't cover shipping or insurance fees.
$25,000 minimum deposit: While some precious metals IRA companies have higher minimum deposits, $25,000 is a significant commitment. Investors need to feel comfortable putting a large amount of their retirement savings in precious metals.
No dedicated portal to track portfolio's value: Advantage Gold IRA doesn't have a personalized portfolio tracker on its website, so you'll need to contact a representative whenever you want to check the status of your IRA. Many precious metals IRA investors also keep a spreadsheet and compare their portfolios against the current market price.
---
Advantage Gold Alternatives
Advantage Gold has a strong reputation in the precious metals IRA space, but it's far from the only player in the industry. Investors should compare Advantage Gold's services against competitors to see which company is the right fit.
Advantage Gold vs. Goldco
Backed by Sean Hannity and Chuck Norris, Goldco is a precious metals IRA provider based in Calabasas, California. Similar to Advantage Gold, you'll need to deposit $25,000 to open a Goldco Gold or Silver IRA. However, Goldco distinguishes itself from the competition with its buyback guarantee. For more details, check out The Modest Wallet's Goldco review.
Advantage Gold vs. Augusta Precious Metals
Augusta Precious Metals is a Beverly Hills precious metals company founded in 2012. One of the key features that sets Augusta Precious Metals apart is its minimum IRA deposit of $50,000, which is one of the highest in the industry. However, customers who feel comfortable making a $50K commitment get access to a "Lifetime Support Guarantee" with a precious metals expert. Find out more on our previous Augusta Precious Metals review.
| | | | |
| --- | --- | --- | --- |
| | | | |
| Our Rating | | | |
| Annual Fees | $95 to $225 | $200 (waived for the first year) | Varies depending on custodian |
| Minimum Deposit | $25,000 | $50,000 | $25,000 |
| Trustpilot Rating | 5.0/5.0 | N/A | 4.8/5.0 |
| BBB Rating | A+ | A+ | A+ |
| BCA Rating | AAA | AAA | AAA |
| TrustLink Rating | 4.9/5.0 | 4.9/5.0 | 4.8/5.0 |
| Information Kit | PDF | Physical Kit | Physical Kit |
| Verdict | Best For Multiple Rollovers | Best For Transparency | Best For Customer Service |
| | | | |
---
Who is Advantage Gold For?
Cautious investors who want to park a sizable amount of their retirement savings in precious metals are an excellent fit for Advantage Gold's IRA program. Although some precious metals dealers offer lower minimum deposits, Advantage Gold justifies its $25,000 minimum thanks to its high accreditations, long history, and partnerships with top-tier custodians.
---
Advantage Gold FAQs
Are you still on the fence about putting your funds in an Advantage Gold IRA? Take a peek at the following FAQs to get a clearer glimpse into this business.
Who Owns Advantage Gold?
Currently, co-founders Adam Baratta and Kirill Zagalsky own Advantage Gold. Prior to creating and operating Advantage Gold, Baratta, and Zagalsky held prominent roles at a few competing precious metals companies, including American Bullion Inc.
Is Advantage Gold Trustworthy?
According to most online reviewers and organizations like the BBB, Advantage Gold is a trustworthy IRA provider. Advantage Gold isn't the oldest in the industry, but it has been in business since 2014 and has virtually no complaints on the BBB's website. Also, Advantage Gold partners with the highest-quality custodians and depositories in the precious metals industry.
Do I Own The Physical Precious Metals in an Advantage Gold IRA Account?
Anyone who opens an IRA account with Advantage Gold owns the physical metals in their vault. However, you can't redeem these metals (at least not without penalties) before retirement age.
Can I See How My Investment Is Performing With Advantage Gold?
Advantage Gold doesn't offer a personalized online portfolio tracker, but you could always call (888) 501-9001 to speak with an agent.
Where Does Advantage Gold Store My Precious Metals?
Advantage Gold works with Delaware Depository and Brinks International for precious metal storage. You can choose from any of the approved locations from either of these companies when setting up an Advantage Gold IRA.
Do Contributions On An Advantage Gold Account Work The Same As A Regular IRA Account?
Maximum contributions on an Advantage Gold IRA work the same as a standard retirement account. For instance, anyone rolling over a Traditional IRA can contribute $6,500 annually until they reach 50.
What Are The Tax Advantages Of An Advantage Gold IRA Account?
Similar to contributions, the tax advantages on your Advantage Gold IRA are identical to whichever IRA you rollover. So, if you're using a Traditional IRA, you enjoy tax breaks when making your contributions. However, those rolling over Roth IRAs don't have to pay taxes once they start claiming redemptions.
How Can I Make A Withdrawal From My Advantage Gold IRA?
The simplest way to request a withdrawal from Advantage Gold is to call a representative at (888) 501-9001. The Advantage Gold team will walk you through the process of claiming your physical metals or submitting a buyback.
How Does Advantage Gold Make Money?
Most precious metal IRA dealers like Advantage Gold make money by charging slight premiums on the gold, silver, platinum, or palladium they sell.
Where Is Advantage Gold Headquarters?
Advantage Gold's headquarters are located at:
Advantage Gold 
12100 Wilshire Blvd 
Suite #1450 
Los Angeles, CA 90025
Do I Pay The Shipping On My Advantage Gold IRA?
Advantage Gold charges a variable shipping and insurance fee for its precious metals. Be sure to ask for an estimate on the shipping rate to your house from different dispensaries when working with Advantage Gold.
How Do I Rollover Funds From Another Account Into an Advantage Gold IRA Account?
Although Advantage Gold has an e-form on its website, it's best to speak with Advantage Gold at (888) 501-9001 to start the IRA rollover process. A professional agent will guide you through the steps of submitting the proper forms to your current IRA provider and opening your self-directed IRA.
Key Highlight: Multiple IRA rollovers supported
Minimum Investment: $25,000
Metals Available: Gold and silver bullion and coins, palladium, and platinum
Ratings: 5.0/5.0 over 1,400 reviews (Trustpilot); 4.8/5.0 over 80 reviews (BBB) and A+ rating with BBB
---
Final Thoughts
If people are OK with investing at least $25,000 of their retirement money in precious metals, Advantage Gold is worth considering. Although this company isn't as transparent with its fees, it has a long and positive reputation in the precious metals space. Plus, Advantage Gold has accreditations with the BBB and partnerships with exceptional depositories and custodians. Just be sure to contact Advantage Gold to learn its latest fee schedule so there are no surprises when you open an account.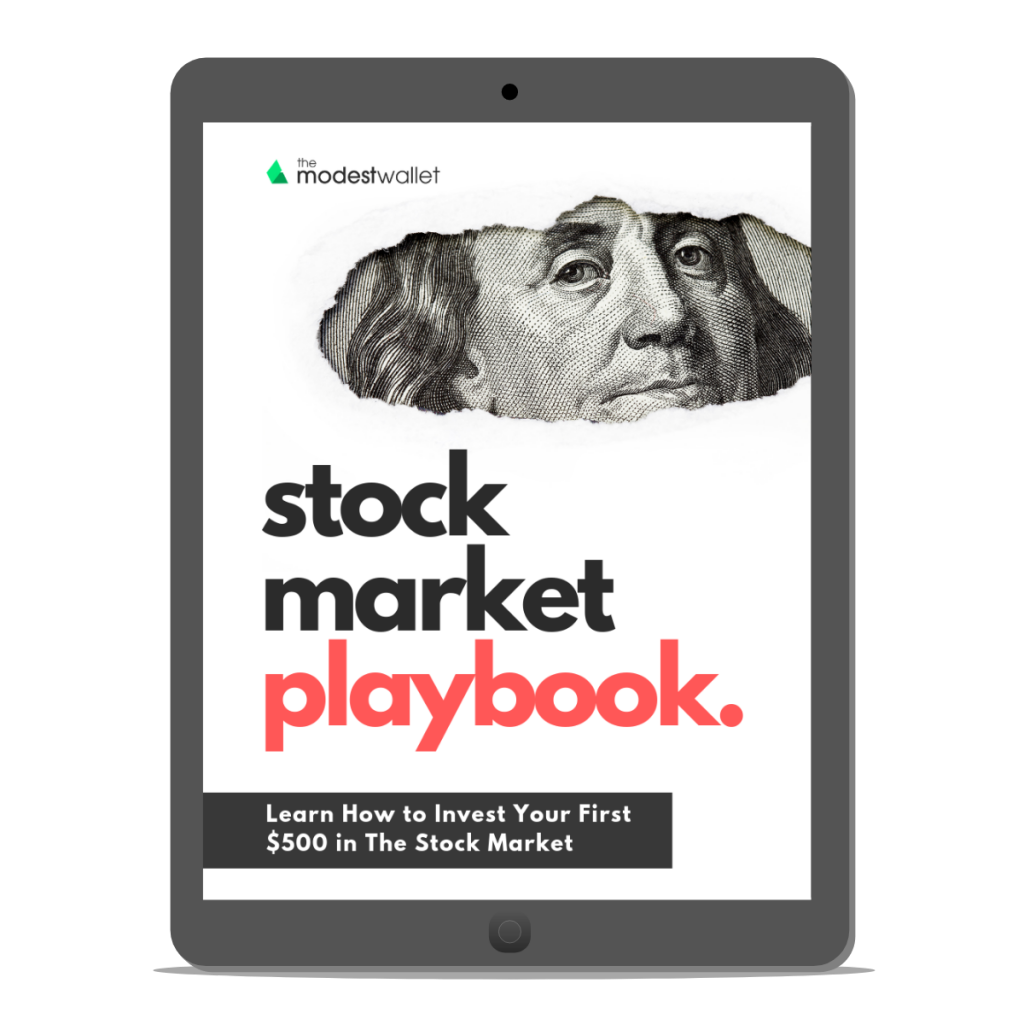 Get our free Stock Market Playbook to learn how to invest your first $500 in the stock market.
Plus our best money tips delivered straight to your inbox.

Eric Esposito is a freelance writer, editor, and cryptocurrency enthusiast. Although it took him a few years to grasp the Bitcoin revolution, Eric has become a crypto convert and long-term "hodler." Besides crypto investing, Eric is interested in helping others understand how to safely stack sats with passive income opportunities.