Many or all of the products featured on this page are from our sponsors who compensate us. This may influence which products we write about and where and how the product appears on a page. However, this does not influence our evaluations. Our opinions are our own. Here is a list of our partners and here is how we make money.
The information provided on this page is for educational purposes only. The Modest Wallet is a financial publisher that does not offer any personal financial advice or advocate the purchase or sale of any security or investment for any specific individual.
Barron's is one of the biggest names in the financial world. Founded over 100 years ago, Barron's is a preeminent market news source for investors who want to take their portfolios to the next level.
But does Barron's live up to the hype?
In this Barron's review, we'll answer these questions and more. Next, we'll discuss how Barron's works, what features the company offers, and the pros and cons of signing up. That way, you can find the best market research tools for all your trading needs.

Quick Summary: Barron's is an American magazine published founded in 1921 by Dow Jones & Company. Barron's offers an array of physical and digital publications covering U.S. financial markets.
---
What Is Barron's?
Barron's is a media outlet that specializes in financial news. It was founded in 1921 by Dow Jones & Company, and it has been an industry leader in financial news for over 100 years.
Keeping true to its roots, Barron's still publishes regular articles about the latest happenings in the financial markets. However, the company now also offers subscription packages that provide you with investment ideas, recommended stock picks, and exclusive content from professional financial analysts to help you make the most of your portfolio.
---
How Does Barron's Work?
Barron's operates as a subscription-based service. You can sign up for a Barron's account by heading to the firm's website and clicking subscribe.
From there, you can choose which subscription plan you'd like to sign up for. You'll then be asked to create an account and input your credit card details to finalize your subscription.
Once your Barron's subscription is active, you can start reading news and opinion articles, checking out the company's latest stock picks, signing up for newsletters, and listening to exclusive podcasts on the Barron's website and mobile apps.
---
Barron's Features
When you sign up for a Barron's account, you get access to a range of investing-related features. Here's what you can look forward to if you subscribe.
| | |
| --- | --- |
| Service | Digital and print publications covering U.S. financial markets |
| Pricing | $19.99/month or $239.88/yr (Digital), $29.99/month or $359.88/yr (Digital + Print) and $49.99/month or $599.88/yr (Digital Bundle) |
| Plans | Digital, Digital + Print, and Bundle |
| Mobile App | iOs and Android |
| Promotions | 30-day free trial |
| Best For | Experienced investors who want a comprehensive news source that focuses on the world's financial markets |
| Support | Phone (1-800-544-0422) and Live Chat |
Exclusive Market Insights & Data
All subscribers get access to Barron's exclusive market insights and data, collected and analyzed by a team of financial experts.
The company offers thousands of investing-related articles to subscribers, each of which takes a look at the behind-the-scenes activity of major market movements. The company's articles cover a range of topics, from commodities and futures to bonds and crypto so you can make better decisions about your portfolio.
Barron's also offers a slew of financial data and tools, such as a mutual funds screener and a global economic events calendar. The company also provides quick access to information about the biggest gainers and losers among stocks and ETFs during each trading day.
Stock Picks
To help you find your next investment opportunity, Barron's provides all subscribers with its exclusive stock picks.
Each trading day, you can access the latest stock picks from Barron's team of financial analysts. All of these stock picks and ideas come complete with an analysis of the stock and insight into why the company's reporters, columnists, and analysts think it might perform well in the future.
With Barron's, subscribers can also use the company's unique Picks & Pans tool, which makes it easier for you to see how past stock picks have performed compared to the market average. The company also offers a watchlist feature so you can quickly keep track of stocks that you're interested in adding to your portfolio.
Barron's Podcasts
Although most of the company's financial insight is provided in the form of news and opinion articles, Barron's also hosts a number of investing-related podcasts for everyone to enjoy.
Barron's currently has a handful of podcasts on its rosters, such as Number's by Barron's, which provides you with a daily breakdown of the most important stories on the market. You can access all of the firm's podcasts on most major streaming services, like Apple Podcasts, Spotify, and iHeartRadio.
Barron's Newsletters
In addition to its online and print articles, Barron's offers a slew of newsletter subscriptions to its account holders.
Each of these newsletters provides insights into different aspects of the world's financial markets, so there's something to suit every investor. For example, you can sign up for The Barron's Daily to get a morning briefing on the day's upcoming events or subscribe to the Barron's Tech newsletter to get early access to the world's latest technology-related stories.
Barron's MarketBrief
MarketBrief is a unique feature from Barron's that provides you with an easily digestible overview of recent financial news in the form of short videos.
The company releases a new MarketBrief video each trading day at around 8:00 AM Eastern Time. These videos give you a quick look at what you can expect as the markets open and if there are any major events that you should keep an eye out for both before and after the opening bell.
---
Barron's Pricing & Fees
Although the company provides very limited free access to some of its content, Barron's primarily operates as a subscription-based service. Here's a look at the pricing options for the company's various subscription packages.
Barron's Digital
With Barron's Digital, you get full access to the company's website and all of its online content for $19.99 per month ($239.88 per year) if you pay monthly.
Note that Barron's generally provides discounts if you opt to subscribe on a quarterly, semi-annual, or annual basis.
Barron's Digital & Print
If you'd like to read Barron's both online and in print, you can opt for a Barron's Digital & Print subscription, which costs $29.99 per month ($359.88 per year) if you pay monthly.
As is the case with the company's digital subscription, you can also get discounts on your subscription fees if you pay quarterly, semi-annually, or annually.
Barron's Digital Bundle
For investors who just can't get enough market news, Barron's also offers a special subscription package called the Digital Bundle for $49.99 per month ($599.88 per year) if you pay monthly.
With the Digital Bundle, you get digital access to Barron's as well as a subscription to industry-leading publications, MarketWatch and the Wall Street Journal.
---
Barron's Promotions
For new account holders, Barron's currently offers a 30-day free trial on its Digital subscription.
Keep in mind that you will need to enter your credit card details to receive access to your trial. However, you won't be charged until your 30 days are over.
---
Barron's Customer Support
If you have a question or concern about your Barron's account, you can contact the company's customer service team through your account dashboard.
The firm offers a detailed set of online help pages, but for more specific help, you can send Barron's customer service team an email or give them a phone call. Barron's phone lines are available most days of the week during business hours and the company even has dedicated phone lines for its subscribers that are located outside North America.
---
Barron's Pros
One of the world's longest-running financial news outlets
Includes access to a huge range of news articles
Option for a digital-only or a digital and print subscription
Subscribers can check out daily stock suggestions and ideas
Educational podcasts are available to help you improve your trading
Offers video-based morning briefings on the latest market happenings
Provides a basic mutual funds screener
Easy access to financial data, including an economic calendar and market index prices
Sleek and user-friendly website and mobile app interfaces
Convenient phone and email-based customer support
---
Barron's Cons
Doesn't offer charting or technical analysis tools
Most articles are too advanced for first-time traders
No support for portfolio analysis tools
Doesn't have a free subscription option
---
Barron's Alternatives
Not sure that Barron's is right for your investing needs? Here are two Barron's alternatives to check out instead.
Seeking Alpha
Seeking Alpha is a stock screener and market research tool that helps you get the information you need to take your portfolio to new heights.
With Seeking Alpha, you can access a slew of excellent features including thousands of opinion articles from independent analysts, stock and ETF screeners, lists of top-rated stocks, proprietary stock rankings, and extensive fundamental and technical metrics for equities.
Seeking Alpha also lets you sync your brokerage accounts for easy portfolio management. Plus, the company offers personalized notifications and alerts based on the assets in your portfolio.
The downside? Although Seeking Alpha offers a limited free subscription, most of its premium plans cost more than Barron's. But if you want access to portfolio management tools and a powerful stock screener, Seeking Alpha is a solid choice. Read our full Seeking Alpha review to learn more.
Motley Fool
Motley Fool is an investment advice company that offers a slew of subscription packages for keen traders.
Like Barron's, Motley Fool has a large collection of news articles and other investment resources. However, most people sign up for Motley Fool's premium subscription plans, like Stock Advisor, which gets them access to features including two new stock picks each month plus the company's current best buys.
However, when compared to Barron's, Motley Fool doesn't provide as much by the way of resources and tools for experienced investors that want to do their own research. But most of Motley Fool's popular subscriptions are slightly cheaper than what you get at Barron's and they're more beginner-friendly.
So if you're new to investing or want more direct investing guidance, Motley Fool might be a good Barron's alternative to consider. Read our full Motley Fool review to learn more.
| | Barron's | Seeking Alpha | The Motley Fool |
| --- | --- | --- | --- |
| Our Rating | | | |
| Pricing | $19.99/month or $239.88/yr (Digital), $29.99/month or $359.88/yr (Digital + Print) and $49.99/month or $599.88/yr (Digital Bundle) | $0/month (Basic), $19.99/month (Premium) and $199.99/month (PRO) | $199/year to $1,999/year |
| Stock Picking | Yes | Yes | Yes |
| Promotion | 30 day free trial | Free to join (Basic) and 7day free trial & 50% off (Premium) | $100 off (Motley Fool Stock Advisor) |
| Highlight | Robust collection of investing-related content | One of the largest investing communities in the world | Premium stock-picking newsletters |
| Best For | Experienced investors looking for reliable financial news | Intermediate to advanced investors | New investors looking for stock ideas |
| | | | |
---
Who Is Barron's For?
Barron's is designed for experienced investors who want a comprehensive news source that focuses on the world's financial markets.
The company's huge collection of investing-related articles, newsletters, podcasts, and videos make it a no-brainer for people who want to stay up to date on the latest financial happenings. Barron's stock picks and ideas also mean that it's a nice choice for investors that want a bit of help identifying potential winners for their portfolios.
However, Barron's falls short when it comes to advanced charting tools, so it's not a great option if you're mostly interested in technical analysis. The firm's offerings are also targeted more toward people with a bit of investing experience under their belt, so new traders might find that Barron's doesn't provide enough guidance for their needs.
But if you're looking for a well-established financial news outlet with coverage of all things market-related, Barron's is certainly worthy of your consideration.
---
Barron's FAQs
Here are our answers to some of your most frequently asked questions about Barron's:
Is Barron's Free?
No, Barron's is not free. Barron's is a subscription-based financial news source and, while the company offers a few videos, podcasts, and news articles free of charge, access to most of its features requires a paid subscription package.
Is Barron's Worth the Price?
Barron's can be worth the price if you're primarily looking for a reputable and reliable financial news outlet that also provides investing insights. That said, Barron's doesn't provide advanced charting tools for day traders, so you may want to look elsewhere if technical analysis is what you seek. But if you're looking for the best market news, it's hard to go wrong with Barron's.
Does Barron's Offer a Free Trial?
Barron's does offer a 30-day free trial of its Digital subscription package for new subscribers. Note that you will need to enter your credit card details to create your account, but you won't be charged until your trial period ends.
Service: Digital and print publications covering U.S. financial markets
Pricing: $19.99/month or $239.88/yr (Digital), $29.99/month or $359.88/yr (Digital + Print) and $49.99/month or $599.88/yr (Digital Bundle)

Promotion: 30-day trial
---
Final Thoughts
When it comes to market research and the latest in financial news, you'll be hard-pressed to find a more reputable company than Barron's.
We particularly appreciate the breadth and depth of information that Barron's provides to its subscribers, especially when it comes to the company's stock picks, news articles, podcasts, and newsletters.
Of course, Barron's doesn't offer the technical analysis or charting tools that some investors crave and it might be a bit too complicated for a first-time trader. But if you have some investing experience under your belt and want a reliable financial news source, Barron's should certainly be at the top of your list.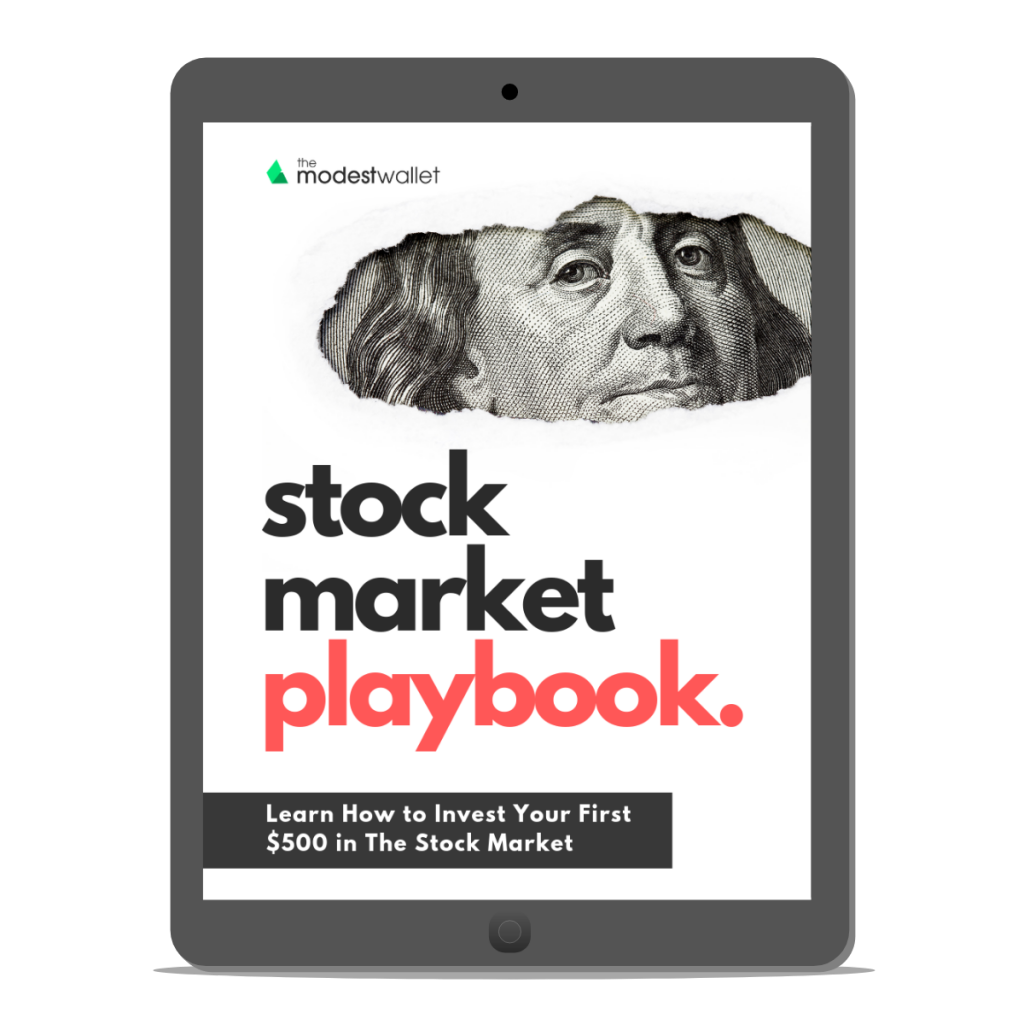 Get our free Stock Market Playbook to learn how to invest your first $500 in the stock market.
Plus our best money tips delivered straight to your inbox.

Gaby is a freelance writer and self-employed business owner with a personal interest in all things finance-related. She has a passion for educating others on how to make the most of their money and loves writing about everything from taxes to crypto.