Many or all of the products featured on this page are from our sponsors who compensate us. This may influence which products we write about and where and how the product appears on a page. However, this does not influence our evaluations. Our opinions are our own. Here is a list of our partners and here is how we make money.
The information provided on this page is for educational purposes only. The Modest Wallet is a financial publisher that does not offer any personal financial advice or advocate the purchase or sale of any security or investment for any specific individual.
If you already spend hours browsing Facebook and other social media platforms then it might be a good idea to cash in on it and become a social media manager.
The job is in demand. In fact, almost all kinds of businesses now have some sort of a social media presence. Some even have dedicated social media cells.
What's all the fuss about and how can you become a social media manager? Let's find out.
What is a Social Media Manager?
A social media manager is a person who manages one or all social media accounts of a company. These include Facebook, Instagram, Twitter, Linkedin, YouTube, and even Snapchat.
In the case of a foreign company, it may also include local and foreign social media accounts.
What Does a Social Media Manager Do?
The person is responsible for improving the company's social media presence. This can be done by:
Creating, curating and managing content
Increasing engagement
Growing audiences / gaining valuable followers
Maintaining followers
This, however, is easier said than done due to a large number of companies competing for the same audience.
As a social media manager, you must be skilled at understanding your audience and coming up with unique posts that can generate interest among your followers.
Social media managers need to be resourceful and creative. They must have the ability to come up with kickass posts. The aim of every post is to generate interest, i.e: get comments, retweets, shares, etc.
Plus, today's social media managers also have to communicate with the audience as they often serve as customer service agents handling queries and solving problems.
Can I Work From Home as a Social Media Manager?
Yes, you can!
A large number of companies have outsourced their social media services. Some opt for social media agencies and some work with freelancers with a proven track record.
Search and you will find! There are plenty of social media positions out there that allow you to work from home.
See Also: How to Become a Freelance Writer: Get Paid To Write
How Much Can I Make as a Social Media Manager?
According to PayScale,social media managers make between $34,000 and $76,000. The average salary is $50,000.
The job is more popular among women and your salary depends on a number of factors including your experience and skill set.
We'll talk later in detail about how to make more money as a social media manager.
How Can I Become a Social Media Manager?
Before you start searching for a job, it is important that you attain the required skills. We have put together the nine essential skills you should master if you want to become successful at this job.
1. Research
This is one of the most important skills as you will have to do extensive research (audience, market trends, etc.) to come up with original posts for your firm's social media handles
You will not be able to make a good post if you do not understand what your audience wants. The best way to be aware of the latest happenings in your industry is to subscribe to relevant blogs and channels.
Twitter hashtags and YouTube trending topics can also be very effective in knowing what's trending around you, so stay informed.
2. Be Creative
You must have the ability to think outside the box and come up with new and creative ideas. You will have a difficult time increasing engagement if all you do is post boring content.
The company will expect you to come up with proven ideas to increase followers and improve return on investment. The aim is to find more 'buyers' at the end of the day.
Companies do not only want more followers, but they also want more 'paying' customers.
3. Writing
The company that hires you as a social media manager expects you to create your own posts. In most cases, you will not have the support of a copywriter, hence it is important that you learn to write on your own.
You cannot afford to make mistakes. All the posts should be short and crisp. They should be easy to digest so that users have no difficulty in understanding the message.
You will be required to make multiple posts each day. They all must be unique as plagiarized posts can backfire and they're simply bad for business. Basically, copywriting is an essential skill since about 99.9% of communication will always be written.
4. SEO
Since Google and other search engines index social media pages, it is important to come up with SEO-friendly posts. Keyword research is one of the most important SEO strategies you should acquaint yourself with. This way your posts will rank well on search engines and you will be able to generate the required buzz.
Studying about keywords, hashtags and links can be quite effective in this regard.
5. Communication
This skill is of vital importance since you will be dealing with current and potential customers. They may throw questions and complaints at you on a regular basis. The company will expect you to address their concerns in a professional manner.
This is why it is important that you improve your communication skills and learn to stay calm in all kinds of situations. After all, about 34.5 percent of customers look at social media as a reliable customer care option.
Customers expect you to be professional and quick to respond to their queries. These stats prove the importance of proper communication on social media:
About 86% of customers will not purchase from a company that does not offer a good customer service experience.
About 78% of customers will refer a brand if they enjoy the customer service.
Only about 8% of companies are satisfied with their customer service and about 80% want to improve what they offer.
Also, work on your written communication skills if you want to become a good social media manager.
6. Time Management
This is an important skill because social media managers are required to be active during specific hours. As a social media manager, you'd be expected to know when your audience wants you to be online and active.
Most social media managers use tools for this purpose. These tools allow managers to handle different social media accounts from a single app. Plus, these apps can also schedule posts which removes the need to manually publish them in real-time.
7. Team Management
As a social media manager, you will be expected to work with other team members to come up with original and compelling posts. These include members of the marketing and PR departments who may send you updates regarding customers, products, etc. You'll be required to incorporate these in your posts.
Also, you may have to deal with subordinates and bosses. Not being able to work in a team can turn out to be disastrous for your career.
8. Social Media Expert
You should be a social media expert with a clear understanding of how it works. You must know how to make, share, edit and delete posts with ease and proficiency. Additionally, as a social media expert, you will be expected to understand ads and analytics.
Some social media handles like Facebook have their own analytical tools to inform users about the number of followers, engagement, etc. However, some social media managers prefer to use third-party tools as they are believed to be more effective in some cases.
You must know which software to use and how to use it as to create regular reports and keep your bosses happy.
9. Technology
A social media manager has to be tech-friendly. He or she must know how to use the latest technology to get the desired results. You should be a fast-learner and eager to improve your skillset, especially when it comes to new technologies.
You should know what kind of posts your followers like. Some prefer written content, some opt for infographics, some love videos and GIFs, and some prefer live posts.
The good thing is that the skills you need to become a social media manager are easy to acquire. Work hard and you will be on your way to becoming a successful social media manager.
See Also: What Makes a Good Side Hustle: Five Golden Rules
Get Some Experience Under Your Belt
Once you have learned the required skills, it is time to gain experience so you can demonstrate your skills and abilities.
You can do it in two ways:
Opt for an Internship: A lot of companies offer internship positions for individuals interested in working as social media managers. The post may not pay much (if at all) but it can be a good opportunity to learn and potentially gain full-time employment upon internship completion. However, most internships will require you to work from the office.
Start your own page: Consider starting your own social media page and create a case study based on your experience. You can use it as an example when you apply for a job since most employers would like to know about your achievements in the field before they make you an offer.
Enroll in a Course
Never stop learning! If you are serious about working as a social media manager then consider opting for an online or offline course.
Since it's a growing field, very few reliable names presently offer certificates or degrees in social media management. However, if you look around, you will find decent courses on Udemy.
Even major universities like Harvard are offering social media marketing courses now. Having relevant education will make you stand out, potentially giving you an advantage over other candidates.
Start Looking For Social Media Jobs
Now that you have the required skills and experience, it is time to look for vacancies.
Because you're interested in working from home, it is best to turn to freelancing sites like UpWork and Freelancer. Clients regularly post jobs on these sites looking for candidates to handle their social media channels.
You can also find job postings through Craigslist, Indeed, LinkedIn and other various social media pages.
Most clients pay hourly rates for this position. You will make anything between $10 and $25 per hour for your services that will include creating, curating and managing content, handling customers, etc.
You can negotiate a higher pay based on what you bring to the table. This is why we suggest that you add more skills to your arsenal. For example, graphic designing and video editing are two very powerful skills that go hand-in-hand with social media marketing.
Companies are more likely to work with candidates who can edit images and videos to make them more appealing to audiences. You can demand a higher pay for such skills.
Also, consider building your own website if you have a solid portfolio. This is a major investment but there are many benefits of having your own site. You will not be dependant on a third-party platform. In addition, you will save the fee you'd have to pay to the freelancing site, which can be up to 20% in some cases.
See Also: How to Make Money Online Buying and Selling Websites
Divide Your Time Carefully
Some clients want full-time freelancers. It may be a good idea to find a full-time gig so that you do not have to worry about having to look for more work. However, you might be able to make more money by working for multiple clients at the same time.
This is because most clients usually ask for a discount when they hire you for 40 hours per week, whereas you can make more money by working for 40 hours per week for 4 different clients – 10 hours each.
Know how to manage your time and you will have nothing to worry about. Besides, you do not have to work as a full-time social media manager. You can continue to hold your regular position and work as a social media manager on the side to make some extra money.
Final Thoughts
Working on a niche: There are different niches. We suggest that you concentrate on a niche in which you have experience so that you do not have to work overly hard to come up with original content. For example, if you enjoy sports and have relevant experience, then you can work for a sports social media channel.
Regular updates: Clients like to know how you're doing which is why it is important to create weekly or monthly reports highlighting your achievements such as the increase in followers, engagement, etc.
The proposal: When it comes to freelancing sites, a lot depends on your proposal. Always do thorough research about the client before you make a proposal so that your bid gets approved.
Follow these tips, be persistent and patient, and soon you will start making money by working as a social media manager from home.
Up Next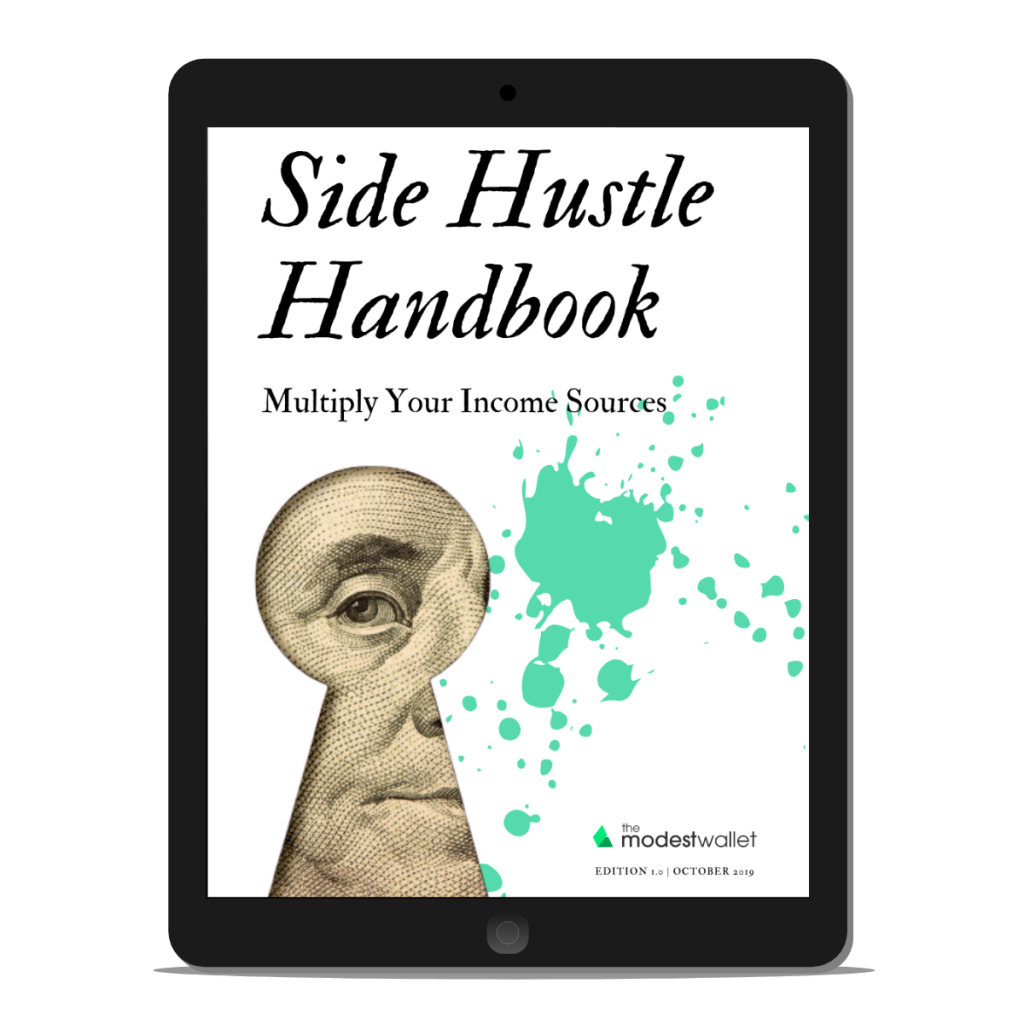 Get our free Side Hustle Handbook with the best strategies to multiply your income sources today.
Plus our best money tips delivered straight to your inbox.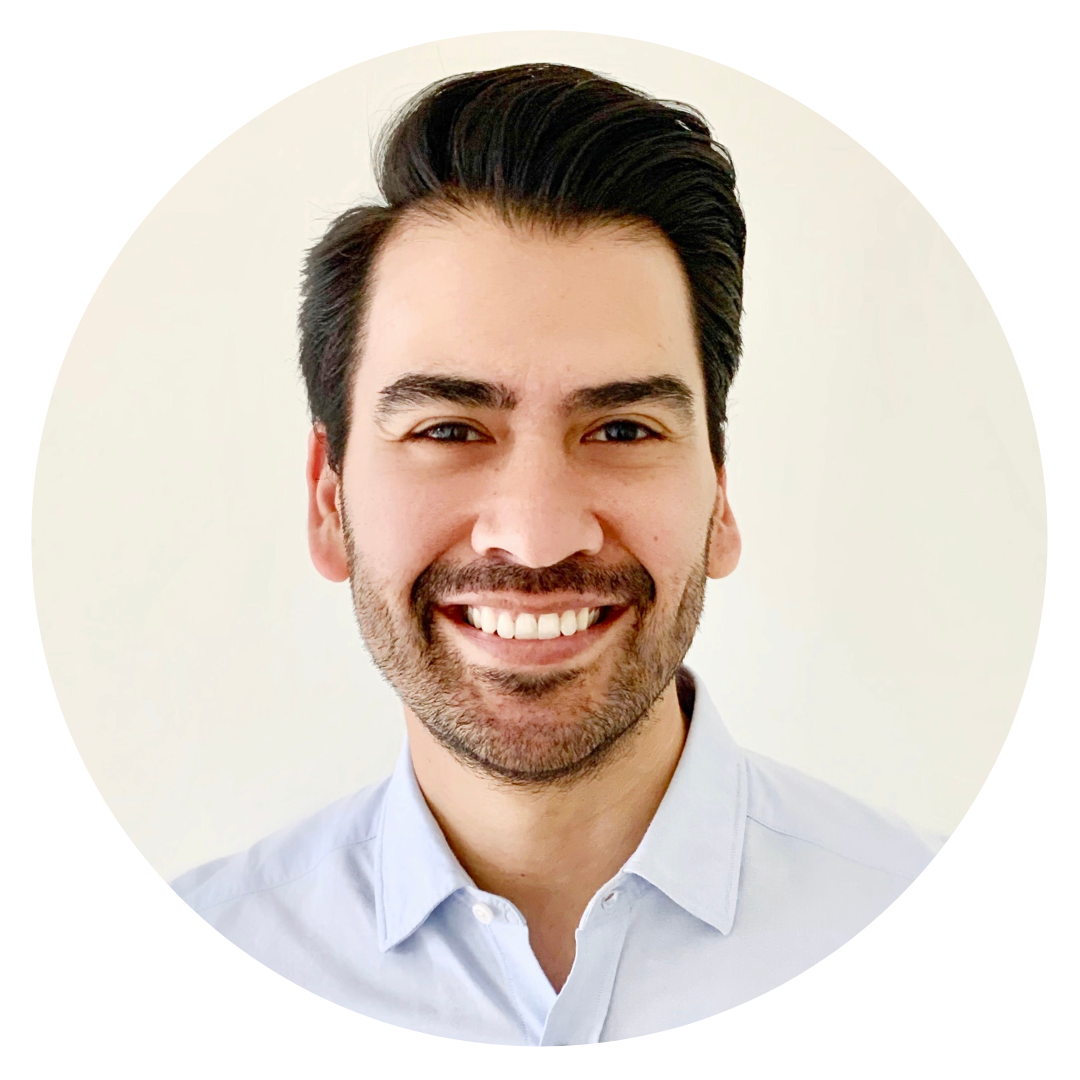 Ricardo is an entrepreneur, investor and personal finance nerd who enjoys spending time with his family and friends, travelling and helping others achieve their financial goals. Ricardo has been quoted as a personal finance expert in several online publications including Healthline, Bankrate, GOBankingRates, MSN Money, Yahoo Finance, U.S. News & World Report, Forbes and USA Today.