Many or all of the products featured on this page are from our sponsors who compensate us. This may influence which products we write about and where and how the product appears on a page. However, this does not influence our evaluations. Our opinions are our own. Here is a list of our partners and here is how we make money.
The information provided on this page is for educational purposes only. The Modest Wallet is a financial publisher that does not offer any personal financial advice or advocate the purchase or sale of any security or investment for any specific individual.
More and more people are now opting to work from home and become a virtual assistant. It offers ease and more opportunities. Plus, you also get to save money as there's no need to waste time and fuel commuting to work.
The market, said to be worth 2.3 billion in 2018, is expected to hit the 19.6 billion mark by 2025. Its CAGR of 35.4% makes it one of the fastest-growing virtual markets in the world.
But, how can you enter the market and become a virtual assistant? You will have to study the industry and figure it out.
Worry not, we have got you covered. This work from home article contains all that you need to know to become a virtual assistant.
What is a Virtual Assistant?
A virtual assistant is basically a professional who provides technical or administrative assistance to organizations remotely. Since you work online, you will be known as a virtual assistant.
Technically speaking, you will be doing the same job that a traditional assistant will do in an office setting, but you'll be working from home. In most cases, you will be required to submit work on a specialized platform, and use Skype or other such tools to communicate with others at work.
Who Uses Virtual Assistants and Why?
A lot of online entrepreneurs, small businesses, solopreneurs or busy professionals need remote help to handle tasks for which they might just not have enough hours in the day.
While they have the option to hire more employees to work from office, it may not always be feasible since it would require more resources which translates to higher costs. Hence, businesses prefer to work with virtual agents.
Big companies usually do not typically hire virtual assistants, despite the fact that they are now working with freelancers. However, a large number of small companies and startups do work with freelancers for the following reasons:
Cost Saving: One of the biggest benefits of working with virtual assistants is the cost. Companies do not have to spend money on insurance, perks, etc., and thus it helps them save money.
It is also beneficial for employees as they do not have to spend money on travel, thus they take home a larger sum.
Other than this, it removes the need to dedicate office space to an employee. This can be a challenge for some individuals.
Time-Saving: Companies hire virtual assistants to fasten the pace and get more done. It helps them save time as they do not have to go through the whole process of posting ads and calling individuals for an interview.
The process can be completed online and a hiring decision can be made much more quickly.
Easy Management: Businesses can hire assistants quickly to complete big projects. With more employees to handle work, businesses can grow and increase profits without having to deal with many challenges.
Better Talent: It can be difficult to find talented individuals due to a growing scarcity of talent, especially in some parts of the world.
Canada imports human resources from all around the world and the process can be lengthy and costly.
Working with virtual assistants solves this problem. You can work with people, no matter where they are. However, since virtual assistants usually work during office hours, timing difference can be an issue with working with international assistants.
The advantages of hiring a virtual assistant are clear. There's no lack of jobs, hence it may be a good idea to become a virtual assistant.
See Also: How to Make $500 a Month with Paid Online Surveys
What Do Virtual Assistants Do?
Virtual assistants perform a variety of duties including some simple and a bunch of complex tasks.
They can be either entry-level simple tasks such as verifying invoices and answering calls or higher-level jobs which might require certain special skills.
Just to give you an idea we've listed a few below:
Email Management: Companies often hire virtual assistants to reply to customers and other parties as it is important to respond quickly to queries. The right person should know how to use email services, have good grammar, and excellent communication skills.
eCommerce Virtual Assistant: There are thousands of e-commerce stores selling a variety of products. Store owners often hire virtual assistants to handle customer questions and complaints, product details, etc. Plus, they also need assistance to ensure the store keeps running smoothly.
Calendar Management: The job involves scheduling and the use of different time tracking apps. Since time is scarce, individuals often hire assistants with time management skills so they can get more done in less time.
Social Media Management: With the rise of social media, the demand for VAs with experience in handling social media has also risen.
The job includes making posts, commenting under photos and videos, increasing engagement, and often handling ad campaigns.
Customer Service: Companies now hire virtual assistants to respond to customer queries over the phone or live chat. This is very important since 80% of customers will leave a business if it does not offer good customer service.
Graphic Design: Instead of hiring a graphic designer, many businesses like to hire virtual assistants with a clear understanding of Photoshop and other such apps so they can handle graphic designing tasks along with other duties.
Real Estate VA: Virtual assistants in the real industry work with clients and help them buy or sell products online. This is a big industry where the demand for VAs is huge.
Bookkeeping: If you know accounts and have experience using account management software then you can work in this field. This includes taking care of invoices and finances.
Blog Management: This includes installing and managing blogs including themes. The agent may also be required to post new content and take care of all plugins and even SEO in some cases.
Marketing / Promotion: The demand for virtual assistants with online marketing experience is quite high as all online businesses need to market their products and services.
These are just some, the list goes on and on. However, in most cases, you will be doing a variety of tasks as a virtual assistant. For example, someone hired to work as a graphic designer may also be asked to upload files to the blog.
You should choose a niche that you are comfortable in. But, be prepared to work hard if you want to become a virtual assistant.
The good news, however, is that anyone can be a successful virtual assistant. All that you will need is patience, talent, dedication, and passion.
How Much Do Virtual Assistants Make?
Your income will to a large extent depend on your skillset and the number of hours you work as a virtual assistant. However, don't expect to start making thousands of dollars right away.
It can be a bit slow in the beginning. In fact, it can take virtual assistants weeks to earn their first contract. This is because most employers do not want to work with virtual assistants with little to no experience. Hence, it may be a good idea to work on your portfolio and build a reputation.
As of June 2019, the average annual income for a virtual assistant working in the United States is around $60,000.
As an entry-level VA working for an online firm, you can expect to make anywhere between $12 – $15 an hour. But, if you have a specialized skill which is in demand then you can easily charge up to $60 per hour.
Keep in mind that the market for virtual assistants is wide and still very much in the nascent stage. There is no fixed pay and most assistants charge an hourly rate. You can, however, also find some fixed-term jobs.
If you want to make more money, you will need to acquire skills that are in demand. Plus, the more hours you work, the more money you will make.
Many virtual freelancers work full-time but you may also choose to work part-time when you become a virtual assistant.
See Also: Instacart Shopper: Make Money Grocery Shopping for Others
How to Become a Virtual Assistant?
Now that you have an idea of what being a virtual assistant entails, let's talk about how to become one:
Develop a Skill
Start by concentrating on a niche. As mentioned earlier, there are little to no limitations when it comes to being a virtual assistant.
We suggest that you work in a niche that you know about. For example, if you are a marketer you can work for a marketing firm as a virtual assistant.
However, it will be different from working at the office and you may have to develop some other skills besides computer skills. Plus, the company that you work for may use specific tools to communicate with employees. Hence, it is important that you get accustomed to them quickly.
Also, if this is your first job then select a skill you are good at. For example, if you enjoy working with numbers then you can work as an accounting assistant. Get a relevant degree and start.
We highly recommend the 30 Days or Less Virtual Assistant Success course by Gina Horkey. This course will walk you step-by-step through the entire process to become a VA. This course will also help you set a strong business foundation, select your niche(s) and even find and pitch prospective clients.
Build a Website and Portfolio
As an independent contractor, you will need a website so that your clients can get in touch with you. Similarly, it will help you find more clients.
Make a professional site and spend time on SEO as it can help you reach more people.
Highlight your skills on the site and explain your background, this will enable potential clients see why you may be a good fit. Also, leave contact details and give customers information about your skills.
Check out our how to start a blog article to get your portfolio on the Web.
Define Your Ideal Client
Know who you want to work with. Some of the options include:
A Business
An Individual
A Third-party
When you work for a business, you will have to follow their rules. There will be more clarity regarding processes and rules but you may have to deal with a number of bosses.
It can be easy to work with an individual since you will be discussing work with a single person but things may not be very well laid out.
Lastly, working for an agency that helps you find work can be beneficial but they will typically charge you for their services and may assign you jobs that you do not like.
Hence, sit down and make a plan if you have decided to become a virtual assistant.
Network With Others
We cannot stress this enough. Be a part of online communities and build relationships and network with people who are already there.
Social media platforms can help you find jobs and improve your skills. LinkedIn, for example, can be a good platform to form new connections and find good jobs. Similarly, there are dozens of Facebook groups dedicated to virtual assistants. Join such platforms and start looking for gigs.
Start Offering Your Services
Once you're ready, it is time to start offering your services. You can do so by:
Marketing through your own site
Joining a freelancing platform (more on this later)
Working full-time for a company as a virtual assistant
You will need to have a kickass profile that clearly highlights why a company should hire you. Mention your experiences and skills and make sure to proofread everything to ensure there are no typos.
See Also: How to Become a Social Media Manager: Get Paid to Work From Home
Work Independently As a Freelancer or As a Full-Time Employee From Home
Independent VA contractors are self-employed individuals who run their own business. They promote their services and may often work for multiple clients at the same time at their own pace.
They enjoy great flexibility as they get to choose how many hours they want to spend at work. However, such jobs are not very secure as you may lose your clients. Plus, you can't be sure how much you'd make each month.
If this is a concern, you can opt to work as a full-time virtual assistant for a company. You will have to work a regular shift from home and the company will pay you a monthly salary for your services.
Plus, you may even get to enjoy other benefits, based on your contract.
How Do You Look For Virtual Assistant Jobs?
A majority of new virtual assistants will opt to work for someone else before they go out on their own. You can look for an entrepreneur, startup, or small firm looking to hire freelance assistants.
Other than this, you may also join a multi VA firm. These firms bring together virtual assistants and help them get in touch with clients.
Here are some great platforms for searching job vacancies if you want to become a virtual assistant
Upwork
UpWork can be your go-to platform if you want to work as a freelancer. You will find dozens of virtual assistant jobs here as people are looking for all kinds of skills.
It can be quite difficult to get your profile approved but if you have skills and a kickass intro, you will not have much problem.
The company charges a 20% fee but it's worth it since you will get access to many clients, including some willing to pay a good amount of money.
Most VA jobs are hourly and you will need to download the official UpWork app to track hours. Thankfully, payments are guaranteed and will be in your account within 1.5 weeks.
OkayRelax
OkayRelax can be a good platform for freelancers looking for small tasks. Unlike other websites, this one is dedicated to virtual assistants but it mainly targets clients and you will not find much information about VAs on the platform.
However, the good thing is that there are many clients here and they will get you in touch with someone looking for your skills.
Timeetc
Timeetc can be a great platform for beginners. You can find a variety of gigs but most do not pay well. The upside, however, is that the platform is easy to use and they have excellent customer support.
FancyHands
FancyHands can be a good platform for virtual assistants looking for small gigs as most jobs here require only about 20 minutes, but you may also find some long-term jobs.
Zirtual
Zirtual can be difficult to get in but once you're in, you will find a lot of opportunities. It is best that you try this platform if you have some solid skills. You cannot get hired as a virtual assistant here with only basic knowledge.
TaskRabbit
TaskRabbit can be a good option if you are looking for a job nearby. This is important because some companies require that you meet them personally before they hire you.
Belay Solutions
Belay Solutions is a more elite site with stringent and thorough hiring processes that involve talent matching. They may interview you before they decide to hire you a virtual assistant.
Final Thoughts
You can earn a decent amount of money by becoming a virtual assistant. The key lies in learning skills, working hard, and using the right platform.
Do not try to copy others, stick to what you are good at and you will be able to stand out and make a decent amount of money in no time.
However, if you feel this isn't the right job for you then check out our blog on how to become a freelance writer. It may be what you're looking for.
Up Next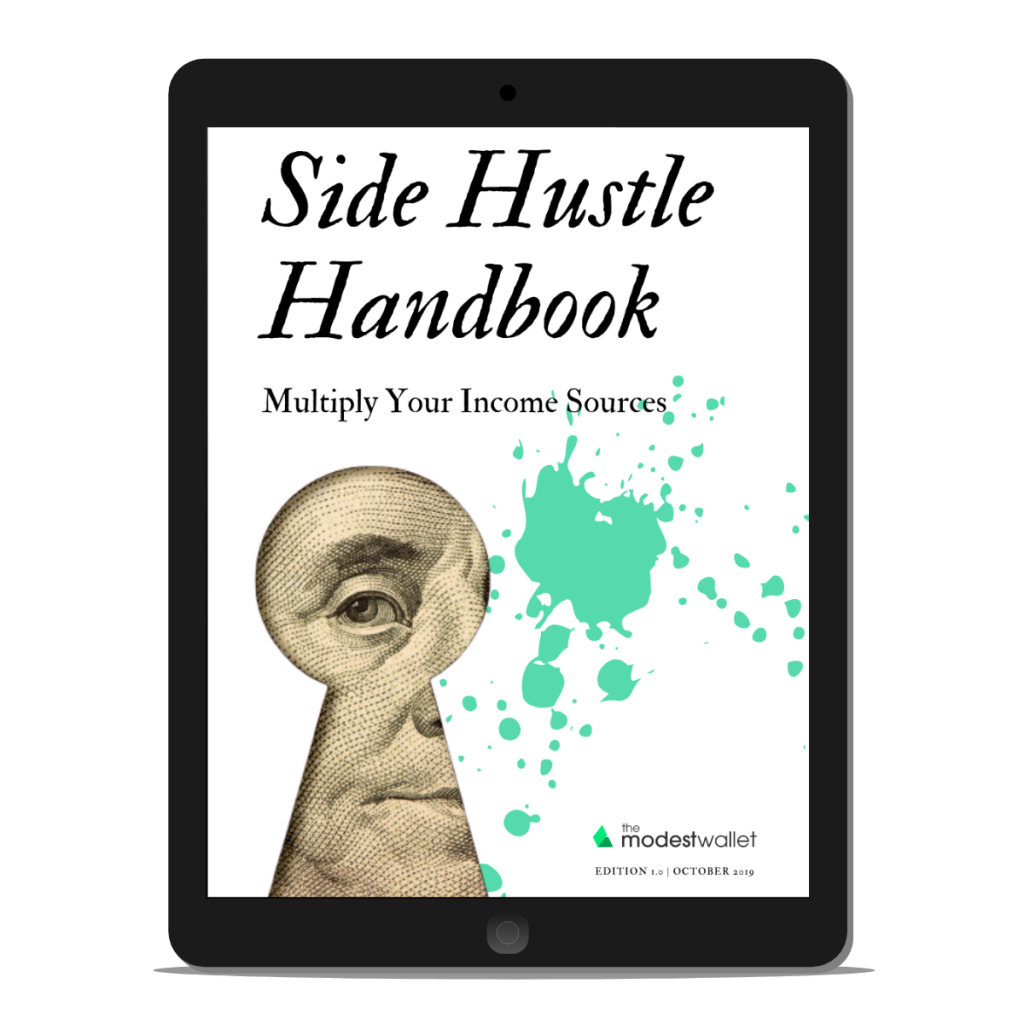 Get our free Side Hustle Handbook with the best strategies to multiply your income sources today.
Plus our best money tips delivered straight to your inbox.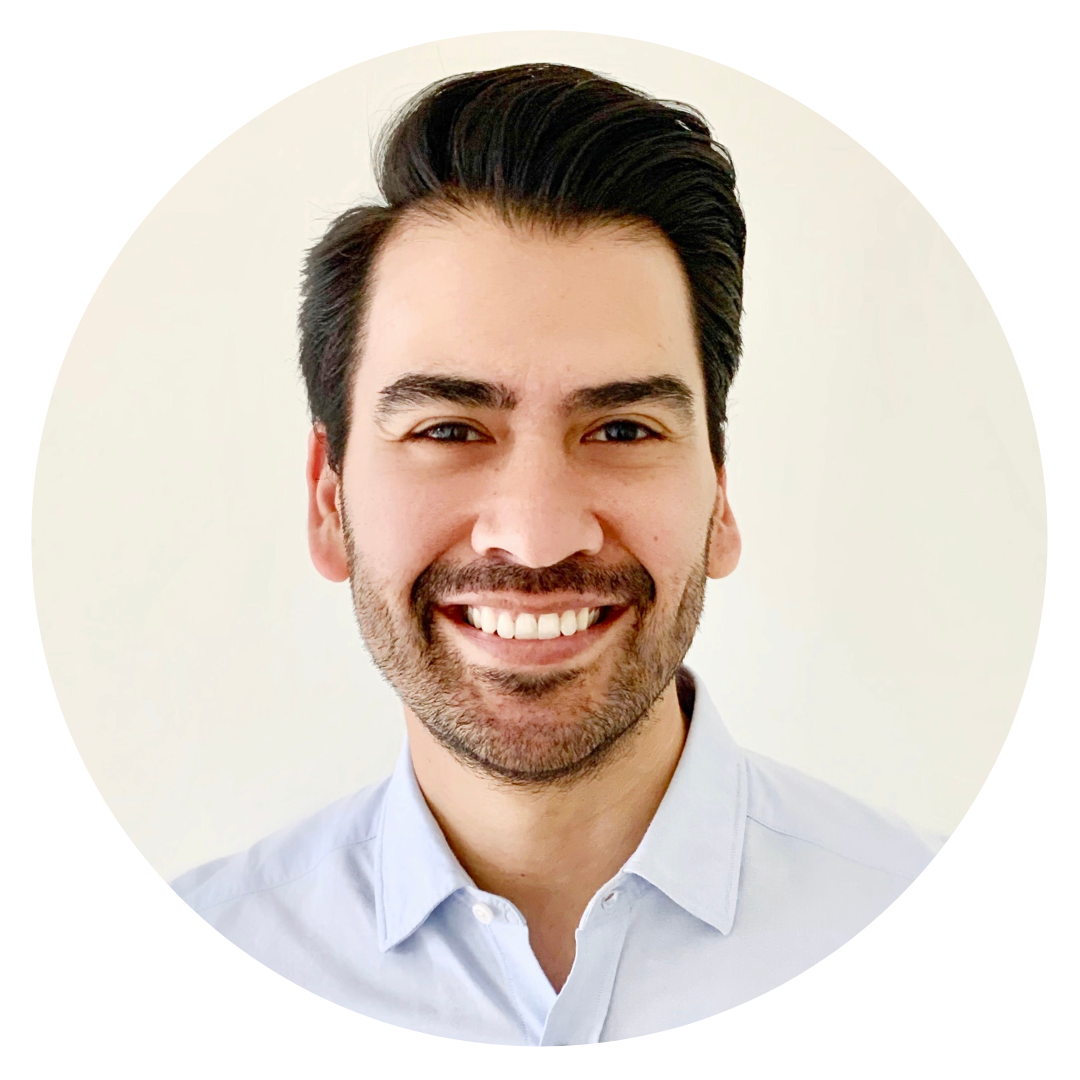 Ricardo is an entrepreneur, investor and personal finance nerd who enjoys spending time with his family and friends, travelling and helping others achieve their financial goals. Ricardo has been quoted as a personal finance expert in several online publications including Healthline, Bankrate, GOBankingRates, MSN Money, Yahoo Finance, U.S. News & World Report, Forbes and USA Today.