12 Best Crypto Exchanges in 2023
Many or all of the products featured on this page are from our sponsors who compensate us. This may influence which products we write about and where and how the product appears on a page. However, this does not influence our evaluations. Our opinions are our own. Here is a list of our partners and here is how we make money.
---
The information provided on this page is for educational purposes only. The Modest Wallet is a financial publisher that does not offer any personal financial advice or advocate the purchase or sale of any security or investment for any specific individual.
Looking to invest in crypto? You'll need a quality crypto exchange to process all of your transactions.
But with dozens of exchanges available today, finding just one that's right for you is no walk in the park. To get you started, we've created a list of the best crypto exchanges.
We'll discuss what makes each exchange unique and provide insight into the pros and cons of each platform. By the end, you'll have all the information you need to select the best crypto exchange for all your trading needs.
Best Crypto Exchanges
Crypto investing doesn't need to be complicated. Here are the best crypto exchanges to consider as you grow your digital asset portfolio. Make sure you check out our how to invest in cryptocurrency and best cryptocurrency to invest in guides to learn more.
1. Coinbase: Best Overall
One of the most popular exchanges, Coinbase is a remote-first platform that operates in more than 100 countries. The firm has a user-friendly interface, many supported coins, and the advanced Coinbase Pro trading platform.
Coinbase also offers exceptional educational tools and a way to earn free crypto by watching videos. The company also has a free personal online wallet, limited staking, and a crypto-backed Visa debit card for daily purchases.
The downside to Coinbase is that it has a complicated pricing structure. Most users also find that Coinbase is more expensive than other exchanges. Plus, photo ID verification is required for all accounts and the company has limited customer service. Read our full Coinbase review to learn more.
Pros:
Highly intuitive platform
Coinbase Pro for advanced trades
Opportunity to earn free crypto
Offers a crypto-backed Visa debit card
Supports some staking
Cons:
Complicated pricing structure
High fees
Photo ID required for verification
Customer support limitations

2. Gemini: Best for Earning Interest
Marketed as a security-first exchange, Gemini is a US-based crypto company that operates in all 50 states. The firm is a New York Trust company that uses high-end security and insurance to protect digital assets. Gemini is available in approximately 50 other countries.
It provides a basic and advanced trading terminal, both of which have streamlined interfaces. Gemini lets you earn interest on many coins and they offer a credit card with crypto rewards. For high net-worth individuals and large transactions, Gemini also offers custodial and clearing services.
The primary downside to Gemini is its complex and pricey fee structure. Gemini also isn't as widely available outside the US and it doesn't offer staking (though you can earn crypto interest). Finally, Gemini has no phone-based customer support for general account queries, which can be frustrating. Read our full Gemini review to learn more.
Pros:
High-end security and insurance features
Convenient interface
Two trading terminals
Offers custodial and clearing services
Opportunity to open a crypto rewards credit card
Easy way to earn interest on crypto
Cons:
Expensive transaction fees
Complex fee structure
No customer support phone line
Doesn't offer staking
Account Minimum: $0
Fees: From 0.50% of the order total (plus transaction fees)
Promotion: $10 worth of Bitcoin (after buying or selling $100)
3. Kraken: Best for Trading
A true trader's platform, Kraken is one of the world's oldest exchanges. It operates in more than 150 countries, and it boasts advanced charting tools and platforms. Additionally, Kraken is a relatively low-cost exchange, making it popular for cost-conscious traders.
With Kraken, you can buy and sell crypto on the firm's standard Trading Platform. Alternatively, you can use Cryptowatch, which is a premium, low-cost trading terminal with exceptional real-time charting features. Kraken also supports futures and margins trading for non-US residents, as well as staking and OTC trading services.
Although Kraken boasts some advanced features, its platform is less user-friendly than many of its competitors. Furthermore, many of Kraken's features aren't available in the US and the company has complicated fiat funding options. The firm also doesn't have phone-based customer support and it has fairly high deposit fees on many fiat currencies. Read our full Kraken review to learn more.
Pros:
Low-cost trading platform
Available in more than 150 countries
Opportunity to use Cryptowatch terminal
Margin and futures trading available
Supports crypto staking
Offers OTC trading services
Cons:
High fiat currency deposit fees
Limited features in the US
Interface isn't very user-friendly
Complicated funding options for fiat currency
Minimum Deposit: Varies by currency
Fees: 0.00% to 0.26% of the order total
Promotion: None
4. Binance: Best for Altcoins
One of the world's largest exchanges, Binance is a low-cost crypto powerhouse that offers a slew of features for traders in hundreds of countries. Binance also offers a platform called Binance.US that's designed for US-based investors in 43 states.
With Binance.US, traders have access to over 50 cryptocurrencies, including Binance Coin. US-based investors have access to two trading platforms – Basic and Advanced – as well as OTC trading, Recurring Buys, and Trust Wallet. All other account holders can access futures and margins trading, Binance Finance, Binance Launchpad, and the Binance NFT Marketplace.
The major drawbacks to Binance are that it has limited functionality for US residents. Additionally, all of Binance's platforms are fairly complex, so it's not ideal for new traders. Read our full Binance review to learn more.
Pros:
Offers a wide array of cryptocurrencies
Multiple trading platforms
Binance.US supports OTC trading
Access to the highly-rated Trust Wallet
Additional features like Binance Finance and Binance Launchpad
Opportunity to use Binance NFT Marketplace
Cons:
Complex trading platforms
Limited features and functionality on Binance.US
Account Minimum: $10 per trade
Fees: 0.02% to 0.10% purchase and trading fees
Promotion: None
5. BlockFi: Best for Crypto-Backed Loans
BlockFi is a fintech company that hopes to take the world by storm with its line of innovative finance products. The company's flagship feature is its crypto-backed loans, which allow you to access fiat currency without the need to liquidate your digital assets.
With BlockFi, investors from hundreds of countries and all 50 US states can open a BlockFi Interest Account and earn up to 7.5% APY. The firm also has a commission-free crypto trading platform. Finally, BlockFi offers a crypto rewards credit card, OTC trading, a referral program, and the ability to establish recurring trades.
However, BlockFi has a very limited selection of cryptocurrencies and its trading platform is fairly basic. There's also a high risk to using crypto-backed loans and BlockFi doesn't offer more advanced trading options, like margins or futures. Read our full BlockFi review to learn more.
Pros:
Very user-friendly interface and design
Offers crypto-backed loans
Commission-free trading terminal
Option to open a crypto rewards credit card
Great referrals program
Cons:
No advanced trading features
Limited supported cryptocurrencies
Very basic trading platform
High risk involved with crypto-backed loans
6. Crypto.com: Best for Cash Back Rewards
Founded in 2016, Crypto.com is a rapidly growing exchange that wants to make investing as straightforward as possible. The firm offers trading services in more than 150 countries and all US states except New York. With Crypto.com, you can invest in more than 90 cryptocurrencies.
The company provides a low-cost trading platform where you can place advanced order types and access both margins and derivatives trades. Crypto.com also offers an NFT marketplace, crypto-backed loans, and crypto-backed credit cards, as well as some interest-earning options.
One of the primary drawbacks to Crypto.com is its complex interface, which isn't ideal for new traders. Additionally, many of the most popular features of the platform aren't available in the US, so Crypto.com is often best for non-US residents. Read our full Crypto.com review to learn more.
Pros:
Huge selection of cryptocurrencies
Opportunity to trade derivatives, NFTs, or on a margin
Offers a crypto-backed credit card
Low trading fees
Some options to earn interest
Cons:
Limited functionality in the US
Trading interface is complex
Account Minimum: Varies by cryptocurrency
Fees: 0.04%-0.4% (varies by trade volume)
Promotion: None

7. eToro: Best for Advanced Traders
The self-proclaimed social trading network, eToro, is an online multi-national exchange with worldwide services. eToro also has a US-specific trading platform that offers slightly different features, including a trading platform where you can place trades for 17 cryptocurrencies.
eToro's flagship feature is its built-in social network on which you can discuss market trends with others. Plus, eToro lets you copy others' trades with their CopyTrader and CopyPortfolio, both of which are like automated trading for crypto. If you're an advanced trader, you can make money on the platform by becoming a Popular Investor in the CopyTrader program.
Do note, however, that eToro doesn't allow you to deposit crypto in your account and it only supports market orders for trades. The company also has hefty minimum deposit requirements as well as potentially sizable trading fees, depending on the cryptocurrency. Read our full eToro review to learn more.
Pros:
Built-in crypto-focused social network
Automated portfolios through CopyTrader and CopyPortfolios
Can earn money as a Popular Investor
Available around the world
Offers a US-specific platform
Cons:
No option to deposit crypto assets
Limited supported cryptocurrencies
Sizable minimum deposit requirements
Trading fees can be fairly large
Minimum Deposit: $50 for U.S. traders
Trading Fees: Varies from 0.75% to 5.00%
Promotion: None
8. Bisq: Best Decentralized Exchange
Bisq is a decentralized peer-to-peer exchange that lets anyone trade crypto. The exchange operates on open-source desktop software and requires no registration, so you can trade privately and securely.
With Bisq, traders from any country around the world can get instant approval to join the network without providing any private information. Accounts can be funded with a range of fiat payment options or with any of the dozens of supported cryptocurrencies. Trading fees are generally quite low on the platform and the exchange never holds your coins for extra security.
As is the case with many decentralized exchanges, Bisq isn't for everyone. It is more complicated than a centralized exchange and it doesn't offer any other features for the crypto-savvy investor. Bisq also has less market liquidity than major exchanges, which can affect transaction speeds and prices.
Pros:
Fully decentralized
No geographic restrictions
Instant approval
Can trade nearly any cryptocurrency
Relatively low fees
Cons:
No features other than a trading terminal
Complex interface
Low market liquidity
Account Minimum: Limited to 0.01 BTC until verified by a trusted peer user
Fees: Pay in BTC or BSQ cryptocurrency (fees vary)
Promotion: None
9. Voyager: Best for Mobile Traders
Important Notice
On July 1, 2022, at 2:00 PM Eastern Daylight Time, Voyager temporarily suspended trading, deposits, withdrawals, and loyalty rewards and communicated that they are exploring strategic alternatives to preserve the value of its platform.
One of the few publicly traded crypto brokers, Voyager is a mobile-first exchange that's designed for US investors. The app is available in all states other than New York, though there are plans to expand outside the US.
Voyager brands itself as a crypto broker that facilitates transactions for more than 50 cryptocurrencies using other exchanges. It does not charge a commission fee and it also offers up to 9% interest on crypto. With Voyager, you can get advanced charting tools and a crypto rewards debit card.
But, keep in mind that Voyager doesn't offer a desktop or online trading platform. It's also not ideal for non-US residents due to geographic restrictions. The verification process on Voyager is also slow and the platform only facilitates fiat-to-crypto trades, so it's best for long-term investors. Read our full Voyager review to learn more.
Pros:
Mobile-first platform
Publicly-traded company
No commission fees
Offers advanced charting tools
Opportunity to earn interest on crypto
Cons:
Limited geographic availability
No online or desktop platform
Fairly slow processing and verification
No crypto-to-crypto trade support
Account Minimum: $10 minimum deposit
Fees: Commission-free crypto trading
Promotion: None
10. Bitcoin IRA: Best for IRA Accounts
Bitcoin IRA is a US-based exchange that specializes in individual retirement accounts (IRA) that invest in cryptocurrencies. The company lets you invest in nine cryptocurrencies and even physical gold, all while minimizing your tax liability using a tax-deferred Traditional IRA.
With Bitcoin IRA, you can invest in crypto and earn interest on some of your coins. The company offers up to $100 million in custody insurance. The platform is easy to use and it runs off of BitGo wallets' advanced security features.
But, Bitcoin IRA doesn't support taxable accounts. Also, it only supports a small number of coins. Fees can be fairly high with Bitcoin IRA, too, and you can't make crypto-to-crypto trades. Finally, the company's exchange has relatively low liquidity, so transaction verification can be slow. Read our full Bitcoin IRA review to learn more.
Pros:
Offers a tax-deferred IRA account
Also supports gold purchases
$100 million in custody insurance
Quick and easy to use
Great security features
Cons:
Low exchange liquidity
High fees
No taxable accounts
Doesn't offer crypto-to-crypto trades
Account Minimum: $3,000
Fees: 5% on buys, 1% on sell
Promotion: None
11. Hodlnaut: Best for Savers
An ideal choice for long-term savers, Hodlnaut is a straightforward way to earn interest on your crypto holdings. Hodlnaut lets you take advantage of increasing market prices on crypto and it lends your holdings out to other investors so you can earn passive income.
Interest rates vary, but Hodlnaut advertises rates from about 6.2% to 10% on six coins, including BTC, ETH, and USDT. There are no minimum deposits, lock-in periods, or withdrawal limitations. You can also sign up for a fixed-term loan program for higher interest rates and buy optional custodial insurance.
Drawbacks to Hodlnaut include the limited supported coins on the platform. Additionally, the firm charges withdrawal fees. Furthermore, Hodlnaut is a very new company with a limited track record and low exchange liquidity, which is always something to consider before investing. Read our full Hodlnaut review to learn more.
Pros:
Easy way to earn regular interest
Option for higher rates in a fixed-loan program
Can buy additional custodial insurance
Allows you to opt-out at any time
Cons:
Charges withdrawal fees
Limited track record
Supports only six coins
Account Minimum: $0
Interest Rate: Up to 12.73%
Promotion: None
12. Uphold: Best For Multi-Asset Holders
Uphold is a multi-asset digital money platform allowing you to trade anything from precious metals to stocks to crypto, all directly using a bank account, debit/credit card, or crypto holdings. The coolest part is that Uphold offers $0 trading commissions. Read our full Uphold review to learn more.
Pros:
No minimum investment
You can buy assets in fractions
Zero account and dormancy fees
Trade multiple assets beyond crypto
Beginner-friendly desktop and mobile apps
Trade XRP in the US
Ability to trade between cryptoassets (e.g. XRP to BTC)
Cons:
Higher spreads than other exchanges
Few educational resources
Account Minimum: $10 minimum deposit
Fees: Variable spread up to 1.25% (crypto) and 3.00% (metals)
Promotion: None
What to Look for in a Crypto Exchange
With so many great options to choose from, selecting a crypto exchange for your trading activity isn't easy. Here are the most important things to look for in an exchange.
Selection of Cryptocurrencies
The first thing to consider when searching for an exchange is whether a given exchange supports your preferred cryptocurrencies. Simply put, if you want DAI and an exchange doesn't support DAI, it's not going to do you much good.
However, don't get lulled into thinking that exchanges with dozens of supported coins are better than those with fewer supported assets. An exchange can support hundreds of coins, but if most of those coins don't have any trading volume, you'll be subjected to high price volatility.
Liquidity
When we talk about liquidity in a crypto exchange, we're referring to how easy it is to trade assets without affecting the asset's price. A highly liquid exchange can support large Bitcoin transactions without large price swings.
One good, albeit imperfect, way to assess the liquidity of an exchange is to look at its daily trading volume. Exchanges with more trading volume can handle larger trades without major price changes, indicating that they have higher liquidity and more stable asset pricing.
Commissions & Fees
If you're going to trade crypto (or any other asset), you need to be prepared to pay some fees. Most exchanges make their money through trading fees or by pocketing the difference in the asking and selling price (called the spread) of an asset.
However, some exchanges charge very low fees. In general, more user-friendly exchanges charge higher fees while less intuitive platforms tend to be cheaper. But, always read a platform's fee schedule carefully before creating an account so you understand what you'll pay with each trade.
Security & Reliability
Security and reliability are major concerns for crypto investors. With exchanges, it's important to assess the security features that a platform has to keep you safe. Things like multi-factor authentication, account verification, and cold storage systems for assets are all good to look out for.
Additionally, you'll want to research to see if an exchange has been hacked in the past. If it has, try to learn more about what the exchange has done to improve asset protection after the attack. Exchanges that repeatedly get hacked should be used with caution.
Ease of Use
There are effectively two kinds of crypto exchanges. The first type is user-friendly, convenient, and accessible. These often come with higher fees and limited advanced features.
The second type of exchange is less intuitive and is often directed toward advanced traders. These exchanges are usually more affordable to use but their interfaces can be complex and overwhelming to new investors.
Unique Features
The final thing to consider when selecting an exchange is its unique features. Some exchanges offer features beyond a trading terminal like crypto-backed loans, crypto rewards credit cards, and interest-bearing accounts.
If you're just looking to buy and sell crypto, these extra features may not be important. But if you want to explore the world of crypto, it's worth investigating other features that you can use to grow your portfolio.
FAQ Best Crypto Exchanges
Here are our answers to some of your most commonly asked questions about the best crypto exchanges.
How Do Crypto Exchanges Work?
Crypto exchanges serve as match-makers between buyers and sellers. Exchanges pair buyers and sellers of a given asset. Then, the exchange processes that transaction and transfers crypto or fiat currency to each party, as needed, to finalize the transaction.
How Do Crypto Exchanges Make Money?
Crypto exchanges generally make money from trading and account fees. Even exchanges that don't charge trading fees usually profit from something called "taking the spread." This means that the exchange retains the difference in the selling and asking price on a transaction, called the spread, which can be substantial.
What Is the Difference Between a Crypto Exchange and Brokerage?
Crypto exchanges and brokerages both offer a way to buy and sell various assets. However, crypto exchanges primarily serve as a place to trade cryptocurrencies and other digital assets while brokerages focus more on stocks, ETFs, mutual funds, futures, and even commodities.
What Is the Difference Between a Crypto Exchange and a Wallet?
A crypto exchange is an online platform where you can buy and sell cryptocurrencies. On the other hand, a wallet is a place where you store crypto and digital assets. Many exchanges offer hosted hot wallets for their customers, which is where your crypto is stored until you transfer it elsewhere, such as to your cold storage wallet.
What Are the Alternatives to Crypto Exchanges?
The primary alternative to a crypto exchange is a brokerage, like Robinhood, Webull, or SoFi Invest, that supports crypto purchases. Additionally, crypto ATMs are internet-enabled kiosks where you can buy supported cryptocurrencies with cash that you deposit. However, most crypto ATMs only support Bitcoin or a limited number of altcoins.
What's the Difference Between a Centralized and Decentralized Exchange?
Centralized exchanges operate under the oversight of a third party, such as a company like Gemini. Meanwhile, decentralized exchanges are controlled by everyone who uses them through peer-to-peer trading. Centralized exchanges tend to be more convenient and user-friendly, but they generally charge higher fees than decentralized exchanges.
Final Thoughts
There are dozens of excellent crypto exchanges out there, but you'll probably only use one or two for the bulk of your trading.
At the end of the day, no one exchange works best for everyone. So what's important is that you select a platform that offers the right mix of security, usability, pricing, and additional features that you need to make the most of your money.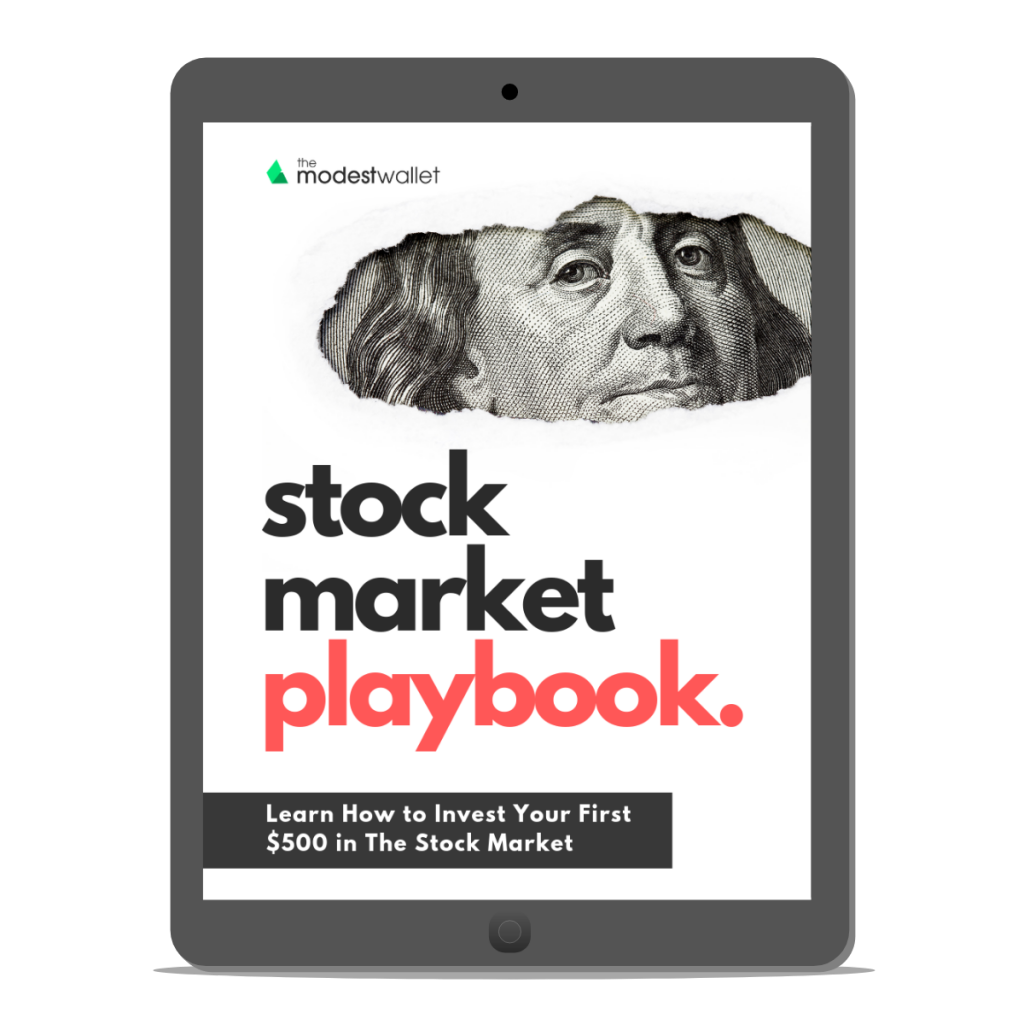 Get our free Stock Market Playbook to learn how to invest your first $500 in the stock market.
Plus our best money tips delivered straight to your inbox.

Gaby is a freelance writer and self-employed business owner with a personal interest in all things finance-related. She has a passion for educating others on how to make the most of their money and loves writing about everything from taxes to crypto.