Many or all of the products featured on this page are from our sponsors who compensate us. This may influence which products we write about and where and how the product appears on a page. However, this does not influence our evaluations. Our opinions are our own. Here is a list of our partners and here is how we make money.
The information provided on this page is for educational purposes only. The Modest Wallet is a financial publisher that does not offer any personal financial advice or advocate the purchase or sale of any security or investment for any specific individual.
Crypto is a rapidly growing investment vehicle, but finding ways to passively make money on it isn't easy. Thankfully, there's a way to put your crypto to work for you: a cryptocurrency savings account.
However, finding the best cryptocurrency savings account is tough because there are so many features to consider. To help you out, we've compiled a list of the top savings accounts for crypto. In this article, we'll take a look at 12 awesome options and explain what you should look for before opening an account.
Best Crypto Savings Accounts
Of all the cryptocurrency savings accounts available, 12 options stood out among the pack. Here's a look at today's best crypto savings accounts.
1. BlockFi: Best Overall
The best overall crypto savings account in our review, BlockFi's Interest Account is a simplified way to earn up to 7.5% interest on digital assets. BlockFi currently supports 13 coins, including Bitcoin, Tether, and Ether, in its interest-bearing accounts.
The primary advantage of BlockFi is its easy-to-use interface and no account minimums. BlockFi also boasts Gemini, a leading security-focused exchange, as its custodian. Plus, BlockFi account holders can also access a trading platform, crypto-backed loans, and rewards credit cards.
One downside to BlockFi is that it has a small selection of supported coins. Additionally, interest rates with BlockFi decrease for high-value accounts. But if convenience and security are concerns, BlockFi is a sure bet. Check out our full BlockFi review to learn more.
Pros:
Simple and easy to use interface
Backed by Gemini, a leading exchange
Access to trading and crypto-backed loans
Cons:
Relatively small selection of supported coins
Interest rates decrease for high-value accounts
Interest on Stablecoins: 8.25%
Interest on Bitcoin: 0.10% to 4.55%
Promotion: Earn up to $250 in BTC (*with a transfer of $100 or more in crypto)
2. Linus: Best for Stablecoins
Of all of the crypto savings accounts on our list, Linus is among the most unique. That's because, unlike other crypto savings accounts, Linus allows you to deposit funds and earn interest in US dollars—not crypto.
With Linus, you deposit US dollars, which are then exchanged for USD Coin (USDC), a stablecoin pegged to the US dollar. The USDCs are then placed in a smart-contract-based liquidity pool where you can earn up to 4.5% interest that's paid back to you in US dollars.
This means you won't have to buy crypto yourself. Rather, you can earn interest in US dollars with no account minimums, fees, or withdrawal restrictions. However, Linus has low interest rates, and the platform hinges on the long-term stability of USDC.
Pros:
No account minimums and no fees
Can withdraw funds at any time
Interest paid in US dollars
No need to buy or sell crypto yourself
Cons:
Low interest rates
Hinges on success of USDC
3. Outlet: Best for Stablecoins (Runner-Up)
Outlet is a crypto savings account that lets you earn interest with ease. With Outlet, you deposit US dollars into your account, and then your money is converted into stablecoins.
Your funds are then lent out to investors who pay up to 9% interest. Interest on Outlet is paid in US dollars and there are no fees or account minimums. Plus, Outlet only lends to borrowers with overcollateralized loans, which lowers the risk of default.
Do note that while Outlet has asset insurance and high-interest rates, there are some risks to using this fairly new service. These risks include issues with smart contracts, standard market volatility, and the collapse of any given stablecoin's peg. However, if you're okay with a bit of risk for a high reward, Outlet is a nice option.
Pros:
High interest rates
All interest paid in US dollars
Works with overcollateralized loans to reduce risk
Limited insurance against hacks
Cons:
Moderate risk of lost assets
Relatively new company and technology
4. Gemini: Best for Security Features
When security is your top concern, it's hard to go wrong with Gemini. The New York-based Gemini is one of the world's leading crypto exchanges. It's also a New York Trust company with cutting-edge security features to help keep your assets safe.
As an exchange, Gemini makes it easy to buy and sell crypto on its sleek interface. Gemini also offers an interest-bearing feature called Gemini Earn where you can net upward of 7.4% in interest on 30+ supported coins. The feature is free to use and interest is paid daily.
The drawback of Gemini is that its interest rates are slightly lower than what you might find elsewhere and it has limited availability outside the US. But, the firm's excellent security and plethora of other features make it a popular choice for new and experienced investors. Check out our full Gemini review to learn more.
Pros:
Highly reputable company
Superb security features
30+ supported coins
Cons:
Slightly lower interest rates
Limited availability outside the US
Interest on Stablecoins: Up to 8.05%
Interest on Bitcoin: 1.49%
Promotion: $10 worth of Bitcoin (after buying or selling $100)
5. Coinbase: Best for Beginners
Coinbase is one of the globe's leading crypto exchanges. However, while the firm is best known for its trading terminal, Coinbase also offers a streamlined crypto savings account.
With Coinbase, you can earn up to 4% APY on USD Coin. Coinbase guarantees your principal balance, so there's a lower risk of asset loss. Plus, Coinbase has no fees or withdrawal limits.
Although Coinbase's crypto savings account is beginner-friendly, it only supports USDC. The firm's interest rates are low, too, and it's only available in the US. Nevertheless, when simplicity is a priority, Coinbase is worthy of your consideration. Read our full Coinbase review to learn more.
Pros:
Quick, free, and easy to use
Large, highly reputable exchange
Guaranteed principal balance
Powerful crypto exchange
Cons:
Only supports USD Coin
Not available outside the US
Somewhat low interest rates
6. Voyager: Best for Mobile Users
Voyager is a relative newcomer to the cryptocurrency scene, but it's quickly making crypto investing as simple as possible. The firm is a mobile-first exchange that lets you trade crypto and access advanced charting tools from your phone.
Additionally, Voyager offers up to 12% interest on assets held in Voyager accounts. In fact, the company offers interest on more than 30 coins without any additional fees.
Some downsides to consider include Voyager's minimum balance requirements and limited availability outside the US. Interest is also paid monthly and it can take a few days to access your funds if you withdraw. But, Voyager is still one of the top mobile-first platforms on the market. Read our full Voyager review to learn more.
Pros:
Convenient, mobile-first interface
Advanced charting tools and exchange
Offers interest on more than 30 coins
Relatively high interest rates
Cons:
Minimum balance requirements
Limited availability outside of US
Interest paid monthly
7. Crypto.com: Best for Sign-Up Bonuses
Crypto.com is a major player in the world of digital assets. The firm boasts a crypto exchange that provides a convenient way to trade more than 90 coins, including its native token, CRO.
Crypto.com also offers up to 14.5% interest on more than 40 coins. Rates on Crypto.com also increase if you agree to invest for at least three months at a time. Plus, you can earn free crypto with the firm's sign-up bonus referral program.
Note that many of the rates advertised on Crypto.com decrease for low-balance accounts or if you want fund withdrawal flexibility. But, the firm offers interest-bearing accounts in most countries and it has weekly interest payouts. Read our full Crypto.com review to learn more.
Pros:
Powerful global crypto exchange
Large selection of supported coins
High interest rates for large account balances
Weekly payouts of earnings
Cons:
Must maintain investment for 3+ months to get high APY
Relatively low rates for accounts with low balances
8. Nexo: Best for Daily Interest
Designed to help you easily earn interest, Nexo is a crypto-focused fintech company with a quality savings account. The firm offers 12% in interest on 20+ supported coins to account holders around the world.
The best part? With Nexo, your interest is compounded daily and you can withdraw your funds at any time. The firm pays extra interest, too, if you collect earnings in NEXO coins. Additionally, Nexo has insurance and high-end security to protect your account.
Nevertheless, even though Nexo has no account minimums or fees, it has limited customer support. Investors also earn less interest if they choose not to receive payouts in NEXO. Despite this, though, Nexo is a leading platform if you want a savings account with fast, high-yield payouts.
Pros:
No account minimums or fees
Large selection of supported coins
High interest rates
Daily interest payouts
Cons:
Limited customer service
Lower rates for in-kind interest payments
9. YouHodler: Best for Altcoins
If you're looking for top interest rates on altcoins, YouHodler might be what you need. YouHodler is a crypto exchange and loan servicer that offers up to 12.3% interest on Bitcoin and 30+ altcoins.
With YouHodler, interest is paid weekly on all assets. Additionally, you can withdraw your funds at any time, your assets are insured by Ledger Vault, and you can use your assets for collateral on a loan.
But, YouHodler requires a minimum account balance of $100. Furthermore, the firm's services are not currently available in the US, so it has limited functionality for many investors.
Pros:
Pays interest on more than 30 altcoins
Insured by Ledger Vault
Interest rates of up to 12.3%
Assets can be used as loan collateral
Cons:
Not available in the US
$100 minimum balance to earn
10. Celsius Network: Best for Customer Service
Celsius Network is a UK-based firm that offers up to 17% interest on 40+ coins in crypto savings accounts. The company also has crypto credit cards, crypto-backed loans, and a rewards program using its native token—CEL.
With Celsius Network, you can even get quality customer support, which is something you can't find everywhere. Plus, the company doesn't charge fees for any of its savings accounts.
All things considered, Celsius is a powerful, easy-to-use global exchange. Beyond its interest-bearing accounts, however, some people have concerns about the network's centralized nature and the fact that some features aren't yet available in the US.
Pros:
Reputable crypto exchange
Excellent customer service
High interest rates
No fees or minimum balances
Cons:
Centralized network structure has risks and limitations
Limited functionality in the US
11. Ledn: Best for No Minimum Balance
Founded in 2018, Canada-based cryptocurrency platform Ledn is a straightforward way to put your crypto to work.
The firm currently offers up to 8.5% interest on USDC and BTC. There are no minimum balance or withdrawal restrictions, so you can quickly start earning interest on your funds. Ledn also has a custodian, BitGo, and high-end security to protect your assets.
One drawback to Ledn, besides its limited supported coins, is the firm's 10 USDC fee per withdrawal. However, if you want a simple way to earn interest without minimum balance requirements, Ledn is a solid choice.
Pros:
No minimum account balance
Relatively high interest rates
Backed by a reliable custodian
Straightforward platform
Cons:
Only two supported coins
High withdrawal fee
12. Hodlnaut: Best for Weekly Payouts
The Singapore-based Hodlnaut is a convenient option for investors that want weekly interest payouts. The firm offers up to 12.7% interest on six supported coins and the option to earn a higher yield with VIP Fixed-term loans.
Hodlnaut's platform is streamlined and it doesn't come with many extra features. But, the firm also lets you trade any of its supported coins and it offers optional insurance on your assets.
That being said, Hodlnaut's interest rates decrease for high-value accounts, so smaller balances are required to maximize your payout. Furthermore, the company charges withdrawal fees. But if regular interest payouts are a priority, Hodlnaut is a reliable choice.
Pros:
Offers weekly interest payouts
Relatively high interest rates
Option for higher rates with VIP fixed-term loans
Ability to get optional asset insurance
Cons:
Lower interest rates for high account balances
Charges withdrawal fees
Limited supported coins
What to Look for in a Crypto Savings Account
With so many options to choose from, selecting the best crypto savings account is a challenge. Let's take a look at some key things to look for when choosing a crypto savings account.
Supported Coins
If a given crypto savings account doesn't support your preferred coins, it's not going to have much use for you in the long term. This is particularly important to keep in mind because not all coins qualify for interest payments at all custodians and exchanges.
Therefore, when opening an account, focus on whether a company offers interest on the coins you want to invest in before you commit.
Interest Offered
As with traditional savings accounts, crypto savings accounts offer interest in exchange for access to your assets. When researching different firms, always verify the current interest rates on your preferred coins.
However, note that interest rates can and do change without notice. So the rates you sign up for may decrease—or increase—at any time based on market trends.
Security Features
When you open a crypto savings account, you give a company access to your private keys. As such, it's important to verify that a company has quality security measures in place to keep your assets safe.
When researching different firms, take a close look at the various safety features that they offer. If a company doesn't have good security, consider whether you truly trust them with your money.
Insurance
Crypto isn't currently eligible for FDIC insurance. However, some crypto savings accounts now offer private insurance coverage to protect you should they get hacked.
But, keep in mind that insurance policies don't protect you from market volatility. Crypto insurance protects against security failures, not inherent financial risk.
Ease of Use
Whether you're new to crypto or you've invested in digital assets for a long time, a streamlined savings account platform is always a bonus.
Companies that offer intuitive platforms make it easier for you to access your funds when you need them most. This is particularly important for new investors, but a platform's ease of use is something that no one should overlook.
Track Record
Crypto is considered a relatively new investment vehicle. As such, many firms are entering the crypto market, but not all companies are particularly reliable.
While there are benefits to investing with an up-and-coming company, there are also benefits to sticking to tried-and-tested firms. At the end of the day, you're trusting a company with your assets, so you need to decide whether their security track record is reliable enough for your risk tolerance.
Crypto Savings Accounts vs. Traditional Savings Accounts
Crypto and traditional savings accounts are ways to earn income on your assets. However, despite their similarities, there are a number of important differences between these two types of accounts. These include:
FDIC insurance – US-based traditional savings accounts offer FDIC insurance of up to $250,000 per account. FDIC insurance does not currently cover crypto.
Yields – Traditional savings accounts offer interest rates of no more than about 1.5%. Meanwhile, crypto-backed accounts sometimes offer rates of up to 15%.
Interest calculation – Most traditional savings accounts use compound interest, which means your earned interest can earn more interest. However, crypto savings accounts usually use simple interest based on your initial principal.
Withdrawal limits – As of April 2020, US federal regulations no longer limit savings account withdrawals. However, some crypto savings account companies have a lock-in period of one to 12 months before you can withdraw your assets.
Pros of Crypto Savings Accounts
When compared to traditional savings accounts, crypto-based accounts offer investors a slew of benefits.
First, crypto savings accounts usually have substantially higher interest rates. Additionally, many accounts have no minimum account balances, withdrawal limitations, or fees, so they're a great way to earn passive income.
Furthermore, most crypto savings accounts pay your interest in crypto. So, there's a chance that you can see financial gains both from the interest payments themselves and from the increasing price of the crypto asset in the long term.
Cons of Crypto Savings Accounts
Although crypto savings accounts promise big financial rewards, they're not without their risks.
One of the largest risks is the volatility of crypto. The value of your coins can fluctuate widely in a matter of minutes and there's always a risk that a stablecoin's peg could collapse.
Additionally, most crypto savings accounts pay interest because they lend your assets to borrowers. These borrowers could default on their loans and, if so, your assets may not be insured.
Finally, crypto savings accounts require that you trust your private keys to a company. If the company is hacked, your money might be at risk.
FAQs About Best Crypto Savings Accounts
Here are our answers to some of your most commonly asked questions about crypto savings accounts:
What Are Crypto Savings Accounts?
Crypto savings accounts are a way to earn interest on your crypto assets. These accounts are offered by institutions that pay you high interest rates in exchange for access to your crypto.
How Do Crypto Savings Accounts Work?
With a crypto savings account, you give your coins to an institution so that they can lend your funds to borrowers. In exchange, you receive regular interest payments based on the value of your assets.
Are Crypto Savings Accounts FDIC-Insured?
Crypto savings accounts are not FDIC insured. In the future, we may see the FDIC offer insurance on cryptocurrencies.
Are Crypto Savings Accounts Safe?
Crypto savings accounts don't have the same level of government regulation or insurance that you get with traditional savings accounts. So, there is always risk involved in crypto investing, particularly when it comes to market volatility, smart contract bugs, and hacking attempts.
Who Are These Providers Lending My Crypto To?
Crypto savings account providers lend your coins to an array of financial institutions and individuals. This can include hedge funds, cryptocurrency exchanges, crypto miners, and individual traders.
Are My Keys Safe with Crypto Savings Accounts?
Anyone with a crypto savings account gives the account provider full access to their private keys. Therefore, the safety of your keys depends on the security of your account provider.
Final Thoughts
Crypto savings accounts are a quick and simple way to earn interest on your digital assets. Whether you want high-interest rates on a multitude of altcoins, cutting-edge security, or the ability to withdraw your funds at any time, there's likely a crypto savings account out there for you.
However, crypto savings accounts are also new financial tools with sizable inherent risk. So, always do your research on an account provider before you trust them with your funds. That way, you can make the most of your crypto.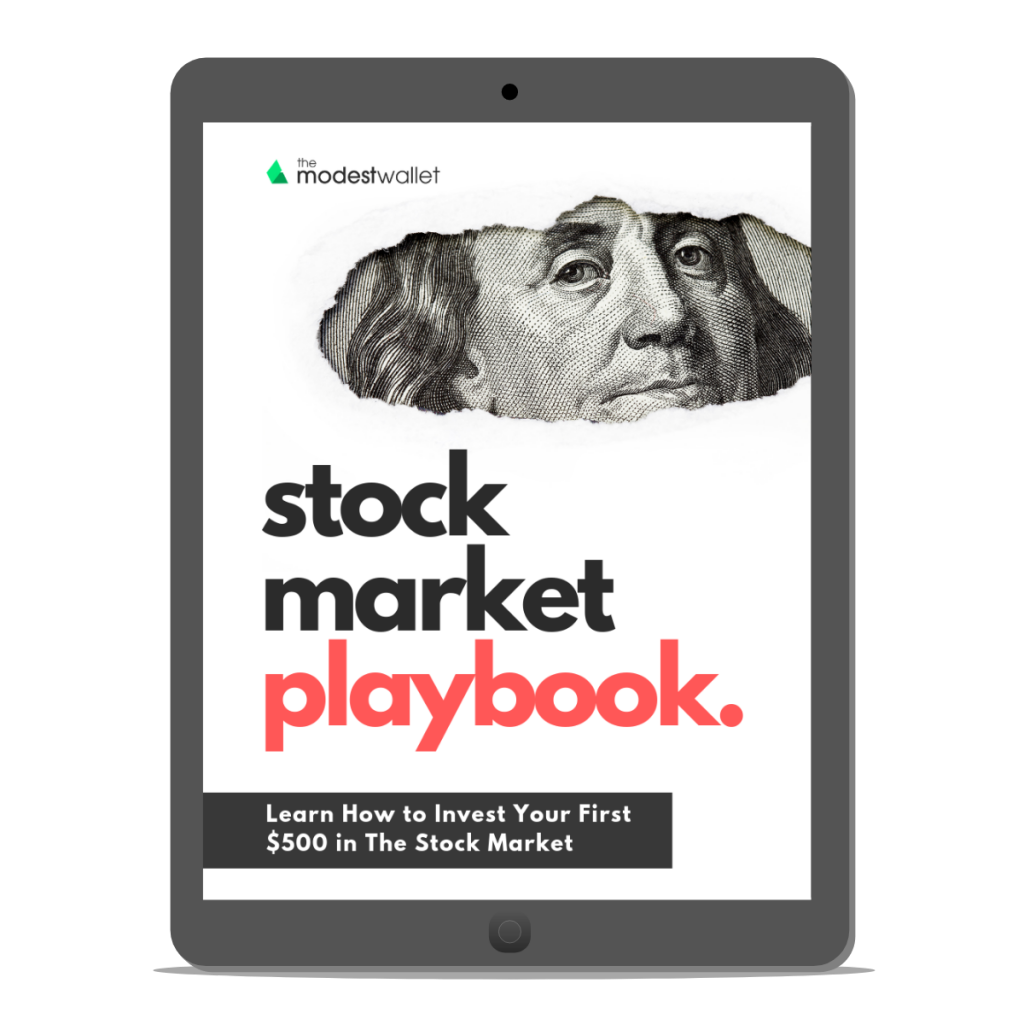 Get our free Stock Market Playbook to learn how to invest your first $500 in the stock market.
Plus our best money tips delivered straight to your inbox.
Gaby is a freelance writer and self-employed business owner with a personal interest in all things finance-related. She has a professional certificate in business, finance, and financial analytics, as well as experience working as a volunteer tax prep assistant with the IRS.