12 Best Crypto Wallets in 2023
Many or all of the products featured on this page are from our sponsors who compensate us. This may influence which products we write about and where and how the product appears on a page. However, this does not influence our evaluations. Our opinions are our own. Here is a list of our partners and here is how we make money.
---
The information provided on this page is for educational purposes only. The Modest Wallet is a financial publisher that does not offer any personal financial advice or advocate the purchase or sale of any security or investment for any specific individual.
If you want to buy cryptocurrency, you'll need a crypto wallet to keep your investment safe.
With dozens of wallets on the market and new ones popping up every day, it can be hard to choose.
Should you pick a hardware wallet, also called a cold wallet (they are extremely secure but harder to access)? Or should you go for a convenient hot wallet (a.k.a. software wallet) that might be more vulnerable?
Here, we'll cover our picks for the best crypto wallets today. We'll also answer some common questions about wallets and help you choose the best one for you.
12 Best Crypto Wallets
To choose our favorite crypto wallets, we looked at security features, ease of use, design, and price. We'll share that info with you, along with the type of wallet, which platforms it works with, and which coins it supports.
For easy decision-making, we'll also provide the pros and cons of each wallet.
Exodus
Exodus is a desktop software wallet that supports more than 150 different cryptocurrencies. In addition to the desktop option, it has apps for iOS and Android and is compatible with Trezor hardware wallets.
This is a great choice for new cryptocurrency investors. It's intuitive and user-friendly and it offers 24/7 customer support if you need extra help. The uncluttered interface is easy on the eyes.
Exodus is free to download and use for storage. There are fees for services like mining and trading on the in-wallet exchange. The specific fees vary, but some users find them high compared to other exchanges.
The wallet doesn't require two-factor authentication when signing on. It gives users control of their private key, but it doesn't offer multi-signature addresses or "multisig." Multisig is a security feature that requires more than one private key to authorize a transaction.
Pros
Support for 150+ cryptocurrencies
24/7 customer support
Cons
No two-factor authentication or multisig support
Higher fees for transactions on in-wallet exchange
Type of Wallet: Hot Storage
Pricing: $0
Highlight: Supports over 145 crypto assets
Electrum
Electrum is a software wallet that works with Bitcoin only. If you're not interested in any other cryptocurrencies, this might be the best wallet for you. There's a desktop version and an app for Android.
One neat feature of Electrum is that you can choose your transaction fee based on how long you're willing to wait. The higher your fee, the faster your transaction is executed.
Electrum uses a lightweight client, which only downloads part of the blockchain. It's fast to set up and use and it doesn't take up much space on your computer.
For users whose primary concern is security, Electrum offers two-factor authentication and multi-signature support. You'll have access to your private keys, which are encrypted and never leave your computer. Electrum integrates with several hardware wallets, including Trezor and Ledger.
The wallet is free to download. You'll only pay fees when you use it for transactions.
Pros
Custom transaction fees
Security features include two-factor authentication, multisig, and integration with cold wallets
Cons
Only supports Bitcoin
Less user-friendly for beginners
Type of Wallet: Hot Storage
Pricing: $0
Highlight: Greater security features
Ledger
Ledger is best known for its secure hardware wallets, including the Nano X and Nano S. Ledger is one of the most reputable companies out there when it comes to crypto storage. It's not surprising that they've sold more than three million cold wallets.
The Nano S was the company's first wallet, released in 2016. It's highly secure and an affordable option at $59.
The Nano X, which costs $119, has some additional features, including a built-in battery and Bluetooth. It supports more than 1,800 different coins and tokens.
These wallets look similar to a USB stick and have a small OLED screen.
Both models work with Ledger's Live software, which you can use to keep an eye on your crypto investments. Ledger Live is available for either desktop or mobile.
Pros
Support for 1,800+ cryptocurrencies
Offline storage is highly secure and backed by Ledger's reputation
Cons
Higher upfront cost
Possibility of losing the physical device
Type of Wallet: Cold Storage
Pricing: $59 for Nano S and $119 for Nano X
Highlight: Robust security features and mobile trading capabilities
Trezor
Trezor was the first company to offer hardware wallets for cryptocurrency. Its current models are the Trezor One and the Trezor Model T. Both options support more than 1,000 different coins and tokens.
The company is based in the Czech Republic; the name Trezor is Czech for "safe" or "vault."
The Trezor One is the more affordable choice at €53 (currently $63). The Model T is the premium model at €189 (currently $221). One of the main upgrades is the Model T's full-color touchscreen.
The Model T also includes Shamir Backup. This feature keeps users' recovery info secure, and it can help them recover their crypto if the device is lost or stolen.
Trezor devices work with Windows, macOS, and Linux. They also integrate with certain software wallets, such as Exodus.
Pros
Highly secure offline storage with Shamir Backup for Model T
Support for 1,000+ cryptocurrencies
Cons
Higher upfront cost
No iOS support
Type of Wallet: Cold Storage
Pricing: $63 for Trezor One and 221 Trezor Model T
Highlight: Supports over 1,000 cryptocurrencies
Coldcard
Coldcard is a hardware wallet that works with Bitcoin. It features a large numeric keypad, an OLED screen, and a MicroSD card slot. You can use MicroSD cards for backup and data storage.
Coinkite, the Toronto-based company that makes Coldcard, focuses on keeping your crypto "ultrasecure." One way they achieve this goal is via a dedicated chip that stores your private key.
Another unique security feature is Coldcard's air gap operation. This functionality allows you to use the wallet without connecting it to a computer. Instead, you can do everything from choosing a PIN to completing a transaction either on the device itself or by using a MicroSD card.
Coldcard integrates with various software wallets, including Electrum.
The Coldcard wallet costs $129.99. You can also buy different bundles that include accessories such as MicroSD cards and USB cables.
Pros
Secure design including dedicated chip for storing private key and air-gapped operation
Large keypad and OLED screen
Cons
More expensive than other hardware wallets
Only works with Bitcoin
Type of Wallet: Cold Storage
Pricing: $129.99
Highlight: Completely secure and air-gapped
Atomic Wallet
Atomic Wallet is a software wallet with desktop and mobile options for iOS and Android. It supports more than 500 coins and tokens.
You control your private keys, which are encrypted, and don't leave your device. You don't need to create an account to use basic features. This setup appeals to privacy-minded users but the lack of two-factor authentication might be a concern.
One handy feature is Atomic Swap, an in-wallet cryptocurrency exchange that lets you trade without a third party.
You can also use Atomic Wallet to stake cryptos like Solana and Cardano. That means you can earn more currency just by buying coins and holding onto them. With Solana, for example, you earn 7% in rewards every two days. Just keep in mind that there's a network fee when you claim those rewards.
Atomic Wallet is free to download.
Pros
Atomic Swap in-wallet exchange
Option to stake currencies and earn rewards
Cons
No two-factor authentication
No integration with hardware wallets
Type of Wallet: Hot Storage
Pricing: $0
Highlight: Option to stake currencies and earn rewards
KeepKey
KeepKey is a sleek, affordable hardware wallet that beginners should consider for $49. It works with around 40 major coins, including Bitcoin, Ethereum, and Litecoin. While it doesn't support some popular altcoins, it does work with many ERC-20 tokens.
While it's larger than other cold wallets, at just under four inches long, the KeepKey is still portable. Some users like that it's a little heavier and easier to keep track of. The OLED screen is big and easy to read.
The wallet partners with the ShapeShift online platform, which you can use to buy crypto and track your coins' performance. ShapeShift is a non-custodial exchange, meaning you always have control of your private keys.
You can pair the Keep Key with your mobile phone, but only if you have an Android. There isn't currently support for iPhones.
Pros
Reasonably priced, secure hardware wallet
Relatively easy setup for beginners
Cons
Only supports around 40 major coins
No iOS support
Type of Wallet: Cold Storage
Pricing: $49
Highlight: Limitless wallet addresses on one device
MetaMask Wallet
MetaMask is a browser-based software wallet. It works with the Ethereum blockchain, which means it supports ETH and thousands of other ETH-based coins. It doesn't work for Bitcoin or other non-ETH cryptocurrencies.
Use MetaMask with Firefox, Chrome, Brave, and Edge. There are also mobile versions for both iOS and Android.
If you have a hardware wallet from Trezor or Ledger, you can connect it to MetaMask. That way, you can store the keys for crypto you're actively trading on MetaMask and use a cold wallet for more secure long-term storage.
This wallet is easy to use for beginners. It's non-custodial, which means you have control over your private keys. Aside from cryptocurrency storage, you can use it to buy and sell coins. If you have NFTs (non-fungible tokens), you can store them here too.
MetaMask is free to download. There's a service fee for swapping coins, ranging from 0.3% to 0.875%.
Pros
User-friendly interface
Integrations with Trezor and Ledger hardware wallets
Cons
Only supports Ethereum-based currencies
Browser-based wallets may be less secure than other options
Type of Wallet: Hot Storage
Pricing: $0
Highlight: Support for NFTs

Mycelium
Mycelium is a mobile wallet that works with iOS and Android devices. It supports Bitcoin, along with Ethereum and other ERC-20 tokens. There's an in-wallet exchange, so you can conveniently trade coins.
If you want to combine a software wallet with hardware, Mycelium is a great choice. It's compatible with Trezor, Ledger, and KeepKey.
Like the Electrum wallet, Mycelium lets you choose fees based on transaction speed. If you pay more, your transaction will process faster.
With Mycelium, you have control over your private keys. The app is reproducible, which means users can duplicate its code to spot potential security problems.
Mycelium can be intimidating compared to some of the others on our list. Its customer support is limited to an email address that lets you create a support ticket. For these reasons, Mycelium is a better bet for those with more crypto experience.
This wallet is free to use. You'll pay a fee ranging from $0.25 to $8 per transaction.
Pros
Custom transaction fees
Integration with cold wallets
Cons
Not intuitive for beginners
Limited to Bitcoin, ETH, and ERC-20 tokens
Type of Wallet: Hot Storage
Pricing: $0
Highlight: Customizable transaction fees
Ellipal Titan
The Ellipal Titan is a hardware wallet that connects to the Ellipal mobile app to send and receive crypto. It's completely air-gapped, which means you don't have to connect it to your computer.
To complete a transaction, use the wallet's camera to scan a QR code within the app. The mobile app is available for Android and iOS.
Ellipal offers an in-wallet exchange, which means you can trade crypto within the app. It supports around 40 major coins and thousands of ERC-20 tokens.
The Titan has a large touchscreen and attractive display. At 4.6 by 2.5 inches, it looks similar to a small smartphone.
If you lose your cold wallet, Ellipal can help you recover your account using a mnemonic phrase. You don't need to worry about physically damaging the wallet, however. According to Ellipal, it's fireproof, waterproof, mold-proof, and even insect-proof.
The Ellipal Titan sells for $169, currently on sale for $139.
Pros
Highly secure air-gapped cold wallet
Mnemonic phrase and account recovery
Cons
Higher price than other cold wallets
Relatively new company without established reputation
Type of Wallet: Cold Storage
Pricing: $169
Highlight: Ellipal wallets are air-gapped
SafePal
The SafePal S1 is a secure, affordable hardware wallet. As it is approximately the size of a credit card, it's easy to take with you on the go.
SafePal is the only cold wallet backed by trusted blockchain technology company Binance. The wallet supports Binance Chain and Binance Smart Chain, along with 30,000 BEP-20 tokens. BEP-20 is an extension of Ethereum's ERC-20 standard.
You can also use SafePal for 32 major coins, including Bitcoin, Litecoin, and Dogecoin. You can even use it to store digital collectibles like NFTs (non-fungible tokens).
SafePal has a BEP-20 token, SFP. Use the SafePal wallet to stake SFP and earn rewards through the SafePal Earn program.
For security, the wallet is completely air-gapped. You never have to connect it to your computer.
The SafePal S1 costs $49.99. It comes with three mnemonic phrase cards, a cleaning cloth, a USB cable, and stickers. For $10, add a velvet-lined leather case to keep your wallet safe.
Pros
Affordable cold wallet for beginners
Partnership with Binance
Cons
Small screen
Small device size is a pro for some users but feels flimsy to others
Type of Wallet: Cold Storage
Pricing: $69.99 for SafePal S1
Highlight: On-board new tokens via firmware upgrade
Wasabi
Wasabi is a desktop Bitcoin wallet compatible with Windows, macOS, and Linux. One of its main selling points is CoinJoin, which combines multiple coins from multiple users into one transaction. This process makes transactions more private and secure.
Like some of the other Bitcoin wallets on this list, Wasabi offers customizable fees. The more you pay, the faster your transaction is confirmed.
Wasabi is relatively easy to use, but it might be overwhelming for beginners. There's an FAQ and an ELI5—"Explain like I'm five years old"—section to help users get started.
The wallet doesn't have a mobile option. It does integrate with Trezor, Ledger, and Coldcard if you want to use a cold wallet for added security.
Wasabi is free to download. There are fees for transactions, including CoinJoins.
Pros
CoinJoin feature for added security and privacy
Integration with hardware wallets
Cons
Beginners may need to read through documentation to get started
No mobile support
Type of Wallet: Hot Storage
Pricing: $0
Highlight: Open-source, non-custodial, privacy-focused Bitcoin wallet
How to Choose a Crypto Wallet
As our list shows, there are several great options for both software and hardware wallets. So, how do you select the best crypto wallet for you?
This section will cover some of the main factors you should consider.
Security Features
The main reason to have a crypto wallet is to keep your assets secure. If a wallet doesn't have good security features, what's the point?
Some features to look for are two-factor authentication (2FA) and multi-signature support (multisig).
2FA is a method of verifying your identity when you log in to your wallet. It requires you to enter your password and a second level of authentication, such as a code sent to your phone.
Multisig means that you use multiple private keys to access your wallet, rather than just one. While this process takes longer, it adds an extra layer of security.
Keep in mind that cold wallets are inherently more secure than hot wallets because they don't access the internet. Air-gapped wallets, like Coldcard and the Ellipal Titan, may be even more secure because they don't connect to a computer.
Ease of Use
Ease of use might not be as crucial as a wallet's security features or price. But it makes a big difference in how happy you'll be with the wallet you choose. Whether you're a novice or have more experience, you shouldn't have to struggle to access your funds.
When you shop for a wallet, consider the user interface and navigation. For hardware wallets, look at screen size and whether there's a touchscreen or buttons.
Even if you're a crypto expert, you might need help at some point. Look for features like 24/7 customer support, user forums, and well-written manuals and FAQs.
Supported Cryptocurrencies
Some of the wallets on our list only support one crypto or one type of crypto. Electrum only works with Bitcoin and MetaMask only works with cryptocurrencies on the Ethereum blockchain. If that's all you're looking for, no problem. But if you want to explore a range of coins, you need a wallet that supports that goal.
A good wallet will make it easy to see which currencies they support. Many of them also continue to expand the assets they work with.
Reputation & Reliability
When you research a wallet, look into the company that sells or supports it. Find out how long they've been in business and whether they've experienced any hacks or other issues. A company's reputation can tell you a lot about how safe it will keep your money.
Unfortunately, the world of cryptocurrency investing is rife with scams. Using a reliable, well-known wallet will help keep you safe.
When you do decide on a wallet, be careful when you sign up and when you access it. Double-check the URL before entering any info.
Price
The price of your wallet will depend on whether you prefer a hot or cold wallet. The cold wallets on our list vary in price from $49 to $221.
Software wallets are typically free to download but you pay transaction fees. These fees vary depending on the exchange used for trading. Some wallets have an exchange, while others partner with third-party exchanges. Some, like Electrum and Wasabi, let you pay more for a faster transaction.
FAQ Best Crypto Wallets
Choosing a cryptocurrency wallet can be overwhelming. Here, we'll answer some common questions about how wallets work, types of wallets, security, and more.
What Is a Crypto Wallet?
Crypto wallets don't actually store your cryptocurrency. Since cryptocurrencies are entirely digital, they aren't "stored" anywhere. Instead, there's simply a record of transactions, which is kept on the blockchain.
What crypto wallets do is securely store your private keys.
Think of your private keys as the passwords that allow you to access your cryptocurrency. Without them, neither you nor anyone else can access your funds. That means that it's vital to keep your private keys safe.
How Do Crypto Wallets Work?
Each crypto wallet has an address. When someone sends, buys, or sells cryptocurrency, they're transferring ownership of those coins or tokens from one address to another.
For a transfer to go through successfully, each wallet also needs a public key and a private key. These keys look like a string of letters and numbers. The crypto wallet provider generates the public key.
Only the wallet's owner should know the private key.
A transaction is only successful if the wallet owner's private key matches the public key assigned to that wallet.
Whenever you send or receive cryptocurrency, your wallet will verify both keys. As long as they match, the balance in your wallet will go up or down by the transaction amount.
What's the Difference Between a Hot Wallet and a Cold Wallet?
A hot wallet is also called a software wallet. These wallets connect to the internet. Examples include desktop, mobile, and browser-based wallets.
Cold or hardware wallets don't connect to the internet. They are physical devices that often connect to your computer or phone using a USB cable or Bluetooth.
Some cold wallets don't even connect to a computer, which is called air-gapped operation. They use built-in batteries for charging and QR codes or memory cards to transfer data. By avoiding Bluetooth, WiFi, and USB connections, they remain fully isolated from the internet.
Both types of wallets keep your private keys secure, but cold wallets are the most secure option.
What's Safer, a Hardware or Software Wallet?
While many software wallets are very secure, hardware wallets are the safest option. Because software wallets connect to the internet, there's always a slight chance they can be hacked.
One caveat is that if your cold wallet itself is lost or stolen, it may be impossible to recover your crypto. Always keep your crypto wallet in a safe place!
Some cold wallets, like the Ellipal Titan, do offer recovery options in case you lose your device. If this is something you're concerned about, research the options before you buy.
Are Exchange Crypto Wallets Safe?
Crypto exchanges, sites where people can buy and sell crypto, typically also offer storage. Many investors consider this the least safe place to store your keys.
Consider the Mt. Gox incident, which involved an exchange losing 850,000 bitcoins.
If you're trading small amounts and using a reputable exchange, it's likely safe to store your keys with them temporarily. But, we recommend moving to one of the wallets in our list above as soon as you can.
Why Do I Need a Crypto Wallet?
Many crypto exchanges will store your keys for you. To keep your keys and your investment truly safe and secure, however, you need a crypto wallet.
Your keys are simply more vulnerable if you store them outside a wallet. You also don't have control over them yourself. That's why you'll hear the phrase "not your keys, not your coins."
If you trust a third party with your keys, you're essentially trusting them with your money. Even if you use a reputable site, there's no need to give someone else control if you don't have to.
Keeping your keys in a wallet doesn't mean there's zero danger, but it reduces risk.
Final Thoughts
The best crypto wallet for each person depends on your needs, preferences, and objectives. That's why, instead of choosing one wallet and calling it the best, we've listed several that have different features and benefits.
You might be searching for the best hot wallet for Bitcoin. Or you might want a cold wallet that works with thousands of tokens. Perhaps you want the best of both worlds and plan to combine hardware and software.
Whatever your cryptocurrency goals are, we hope this list helps you reach them.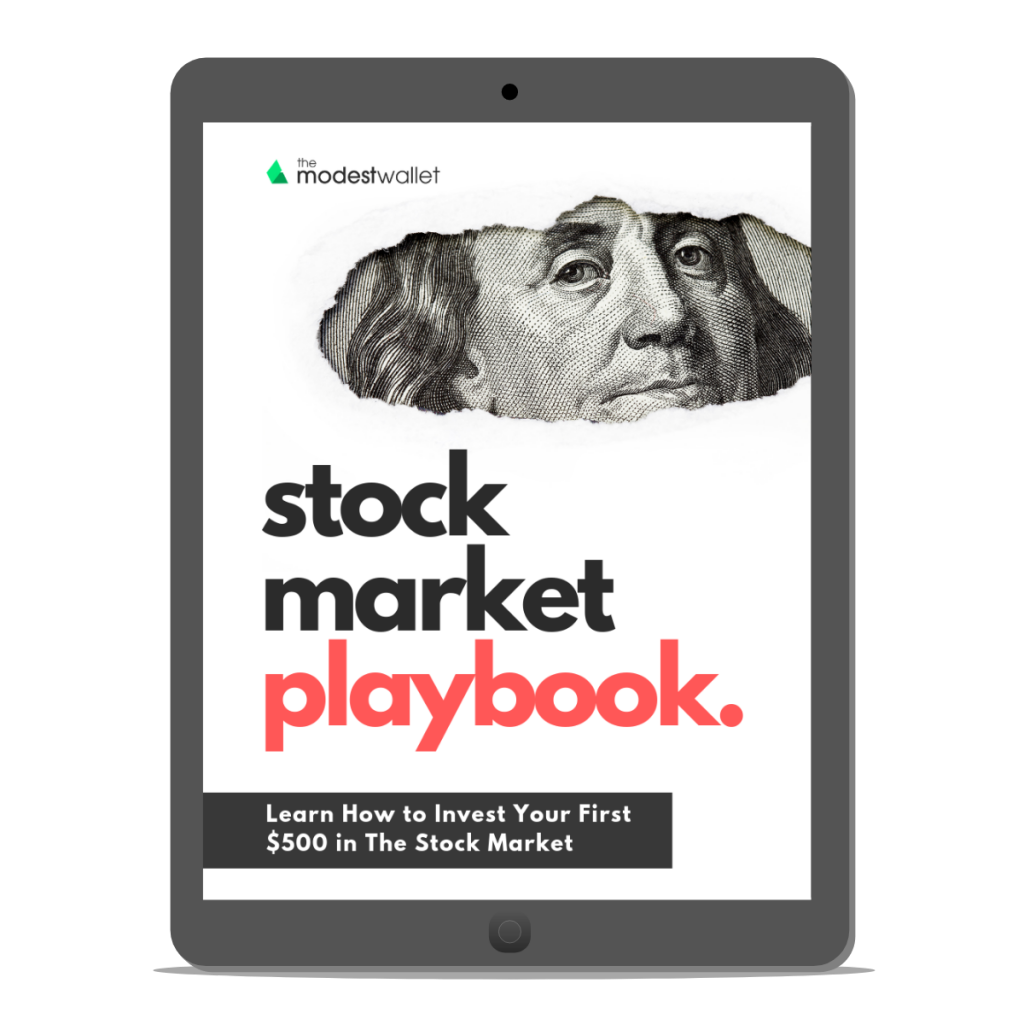 Get our free Stock Market Playbook to learn how to invest your first $500 in the stock market.
Plus our best money tips delivered straight to your inbox.

Amy Besen is a freelance finance writer who covers topics including the gig economy, small business funding, and FinTech. Before starting her writing business in 2019, Amy worked in financial services for 12 years. She believes in helping people access the tools and knowledge they need to make better decisions about money.