Many or all of the products featured on this page are from our sponsors who compensate us. This may influence which products we write about and where and how the product appears on a page. However, this does not influence our evaluations. Our opinions are our own. Here is a list of our partners and here is how we make money.
The information provided on this page is for educational purposes only. The Modest Wallet is a financial publisher that does not offer any personal financial advice or advocate the purchase or sale of any security or investment for any specific individual.
If you're looking for the best places to sell textbooks, we're not surprised. It's no secret that one of the most expensive parts of attending a university or college is textbook expenses. Luckily, there are a large number of places that promise to turn your excess textbooks into cash. But how do you sort the good from the bad? How do you know which company will give you the most value for your textbooks?
Read on below the fold to find out the answers to those questions, and more.
Why Sell Your Textbooks?
Before we begin discussing where to sell those extra textbooks that have been taking up space in your apartment, house, or dorm room, you may be wondering why you should sell them at all. Maybe you've formed an attachment to them. Or maybe you don't think it's worth the trouble. Whatever your reason for being reluctant to part with your textbooks, we can assure you that it's certainly worth at least trying to sell them.
Save Space
Regardless of your major, several (if not all) of the textbooks for all of your old classes are likely taking up significant space in your home. (That's especially true given that college and university students often don't live in the most spacious accommodations.)
Beefy textbooks usually run into the hundreds of pages, and are often oversized hardcovers. When you consider the average university student takes five courses per semester, and each course typically requires one or two textbooks, shelves can quickly fill up.
So do yourself a favor — sell those textbooks, and save the space for something more useful.
Make Real Money
Prices for new textbooks are frequently over $100. They can run even higher for specialty or niche subjects, like law and medicine. So students will often buy secondhand textbooks to avoid paying more for a brand-new copy.
Secondhand booksellers offer excellent prices for relatively recent editions of textbooks. Whether it's a consignment arrangement, auction service, or you sell directly to a bookseller, there is real money to be made in the sale of your old textbooks.
Time is of the essence, however, when you're selling a used textbook. New editions come out every year. With each new edition, the relevance and usefulness of that book you have sitting on your shelf decreases, and the amount of money you can command for the book decreases as well.
So it's in your interest to sell your used textbooks as quickly as you can after you're done using them. That way, you can ensure you get top dollar for each book, and defray much of the cost of your purchase.
Help Other Students
College and university students are frequently hard up for cash. As a result, many rely on credit cards or loans in order to fund their purchases of new textbooks. You can help ease the burden (and help other students at the same time) by selling your used textbooks to services that resell them to other students. You put some money in your pocket, the reseller makes a small profit, and the next owner of the book saves a bunch of money. It's a win-win-win proposition.
Help the Environment
Books are made up of pages. Pages are made of paper. Paper is made of wood. Wood comes from trees. Trees are nice, but have to be cut down to make paper. You get the idea.
Selling your used textbooks is equivalent to recycling them. In fact, it's even better, since the books don't have to be reprocessed in order to be reused. Allowing a second owner to make use of your used textbooks is extremely good for the environment (and your pocketbook).
See Also: 48 Legitimate Ways to Get Free Money, Fast and Easy
The Best Places to Sell Textbooks
We've listed 20 of the best textbook buyback websites so you don't need to go hunting all over the internet to find out which one is best for you.
BookScouter
BookScouter is an affiliate marketer that relies on algorithms to direct your sale to the most lucrative textbook buyback marketplace. It receives an affiliate fee from whichever marketplace "wins" the auction. The service is free to the users of the service (both buyers and sellers of textbooks). This is one of the best places to sell textbooks.
Decluttr
Decluttr is an online buyer of all sorts of products, including textbooks. Just enter the ISBN and condition of your book, and Decluttr will give you an offer that's good for 28 days. If you accept their offer, you ship the item to their warehouse. Once they've inspected the product, they release the money to you.
One of the neat things about the service is that you can choose to have the funds donated directly to a charity of your choice.
Check out our full Decluttr review to learn more.
eCampus
eCampus is a textbook-buying service, as well as an online marketplace specific to textbooks. Depending on which route you choose to take, you can elect to sell your textbooks directly to eCampus in exchange for cash or an in-store credit (which provides you with a bonus), or list your books on the eCampus Marketplace where your textbooks can be bought directly by other students.
BooksRun
BooksRun is another textbook-buying service. You sell your books directly to BooksRun, and they pay you by check or PayPal immediately after the order is processed. A nice bonus is that BooksRun covers the shipping cost on behalf of the seller, so there are no hidden costs to you.
Bookbyte
Bookbyte offers a textbook-buying service that offers a price quote good for 30 days. If you accept their offer within that time frame and your order is worth more than $10, they'll cover the shipping of your used textbooks to their warehouse.
Cash4Books
Cash4Books is yet another textbook buyer. This one offers quick payment by check or PayPal, promising you'll receive your funds within 13 days of the day you ship the textbook(s) to their warehouse.
BookFinder
Bookfinder is a search aggregator that scours a number of textbook-buying services and shows you what each one is willing to pay. You can then select the best option for you and rest assured that you're making as much money as possible.
TextbookRush
TextbookRush is a textbook buyer which, like eCampus, offers store credit in exchange for your used textbooks. This is a nice option to have, as it normally means a slight increase over the cash amount offered.
ValoreBooks
ValoreBooks is a textbook buyer that offers a price match guarantee. If you sell your book on ValoreBooks and find a higher price within a week from a competing bookseller, ValoreBooks will provide you with the difference between what you sold your textbook for and the price you found for it following the sale. You can only do this once every six months, but the option removes much of the risk involved in selling textbooks online.
Amazon
You can also sell your used textbooks as an "Individual Seller" on Amazon. (Instructions on how to do this can be found on Amazon's website.) Basically, it works much like any other online marketplace. You'll need to enter the ISBN and condition of your book — then, list it. On Amazon, however, the seller is required to cover at least standard shipping fees.
Half Price Books
Half Price Books will buy your used textbooks (only in person) at one of HPB's stores. You bring the books you want to sell to their nearest location and they'll make you an offer right away. If you accept, you receive the amount in cash. It doesn't get any simpler.
See Also: How to Make Money Flipping Furniture: A Home-Based Side Hustle
Barnes & Noble
Barnes & Noble will buy your used textbooks online. Just enter the ISBNs of the books you wish to sell and you'll get a quote immediately. If you accept the offer, you'll receive the amount in cash shortly after you mail the textbooks to one of their warehouses. Note that you need to have at least $10 worth of textbooks in order to sell them.
eBay
Everyone's heard of eBay. The most famous and widely used online auction site, eBay lists hundreds of thousands of textbooks, along with its many other offerings. If you want to sell your used textbooks on this service, simply list them for sale, set a reserve price (below which the book will not sell), and start the auction. The book goes to the highest bidder. It's as simple as that.
FacultyBooks
FacultyBooks is yet another online textbook buyer that pays cash for your used textbooks. This one strives to make the selling process even easier by paying for your shipping and sending you the boxes and shipping labels you will need to send your textbooks to their warehouse.
Facebook Marketplace
Facebook Marketplace is similar to Craigslist in that it's basically an online classifieds section offered by Facebook. You can sell your used textbooks (or anything else) by creating a listing and waiting for interested buyers to come your way. You can choose whether or not to pay for shipping.
CKY Books
CKY Books is another textbook buyer offering you cash in exchange for your used textbooks. Shipping is free for all orders, and sellers can receive payments by check or PayPal.
Craigslist
Craigslist is the ultimate online classified ad source. While there aren't a lot of seller protections against fraud or theft available with this service, it does boast millions of dedicated users. (That's a lot of potential buyers seeing your ad.) Post your books for sale, and see if anyone bites. It's an extremely simple service.
Student2Student
Student2Student specializes in matching used textbook sellers with buyers located on the same campus. That way, you can exchange books for cash in person, directly, without any intermediaries driving up the price between the buyer and seller. Just enter the ISBN of the book(s) you want to sell, and see if there's anyone on your campus who wants to buy it — easy as that.
Textbook Buyer
Another online textbook buyer. Textbook Buyer offers shipping, instant quotes, and quick payments. Enough said.
Chegg Books
If you accept Chegg's offer for your textbooks, they will email you a shipping label. You can then drop your books in a box and mail them to their storage facility. (Editor's note: As of this writing, Chegg's selling page isn't readily accessible from their website, but you can find it through Google or another search engine.)
How to Make the Most Money Selling Textbooks
In order to make the most money selling your old textbooks you need to have a strategy, here are some tips to get you started.
Pick the Right Season
The best time to sell textbooks won't surprise you. It's shortly before the period when most students are buying their textbooks — August and early January. (And many students put off buying them until the last minute before class starts, but that's another story.)
In any event, the point is that students are buying their textbooks anywhere from six weeks to the day before classes start in September and January, so the best times to sell your textbooks is a few weeks before either period. Try to sell them about two-and-a-half to two months before the start of either semester.
Sell Them Quickly
By "sell them quickly," we mean that you should sell your used textbooks before they go out of date. As we mentioned in a previous section, new editions of textbooks often come out every year and quickly put old editions out of date. This obviously reduces the demand for your used textbook.
If you sell your used textbook the semester or year after you've used it, you'll command a much higher selling price than if you wait until you graduate and try to sell them all in one shot. By that point, many of your textbooks have been sitting on the shelf for three or four years, depreciating.
Keep Them in Good Condition
Like any other physical product, textbooks deteriorate. Pages discolor, wrinkle, and tear. Covers rip. Books, over time, just obviously look and feel worse as time passes. In order to sell them at top price, keep them in as good condition as possible.
Additionally, when it's time to sell them, make sure to clean them and give them a good dusting (if applicable). Aesthetics matter in secondhand goods and a quick once-over with a Swiffer duster can add value to your book.
Take Good Photos
If you're not selling the book in person, but are listing it online, make sure to take excellent photos of your books. A good photo can be the difference between not selling the book at all and making back almost all of the money you spent on the book when you bought it.
You may think that a photo couldn't make this much of a difference, but you'd be incorrect. People react strongly to the photos included with a listing and make all kinds of assumptions about the product and the seller based on them.
Compare Prices
When you're trying to find the best places to sell textbooks, don't stop your search after only one offer. Check out a variety of online and offline services to see who's going to give you the best price. The difference between services can be significant and can really add up over the course of a few dozen textbooks.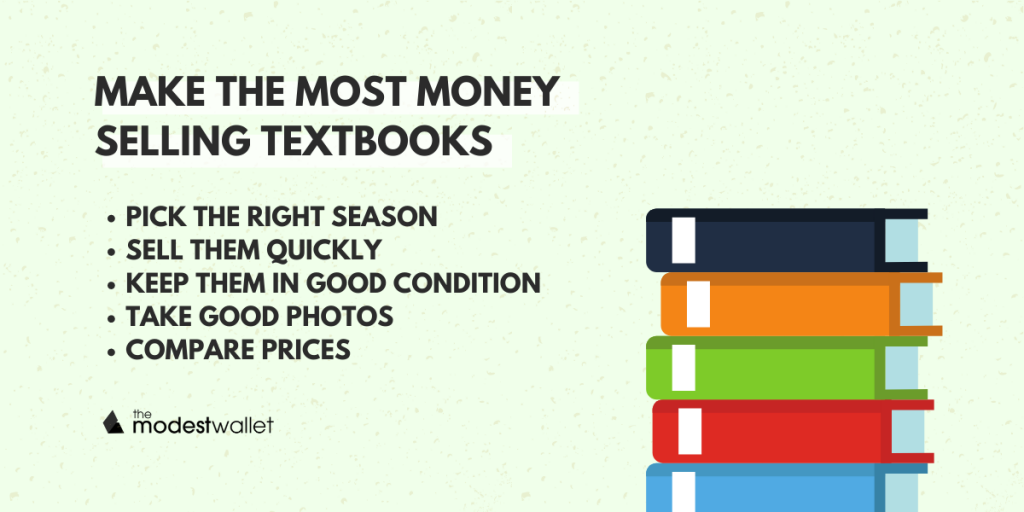 See Also: 8 Services That Help You Make Money Driving (Or Renting Out Your Car)
A Word of Warning
A quick word of caution about selling (or buying) used textbooks. It's very common these days for textbooks to come with virtual extras, like access to online portals, discussion forums, sample questions, etc. These extras are frequently limited to a single user and are most often used by the person who buys the book brand new. Used versions of these textbooks will be bereft of online functionality.
As a result, some book buyers don't buy books whose online features have already been "used up" by the original owner. And some individual buyers of used textbooks are in for some frustration when their class requires them to access that online portal but the used book they bought no longer provides access to that feature.
Whether you're a buyer or a seller, you should be aware of the status and functionality of any online extras in your book. Sellers should beware — don't misrepresent the availability of any online features.
Final Thoughts
Students today have every reason in the world to try and sell their used textbooks. It's an easy way to make back some of the exorbitant money they've shelled out to get those books, and defray some of the punishing expenses of post-secondary education.
The internet has allowed over a dozen online portals and marketplaces to emerge and compete with one another to offer the owners of used textbooks the best possible price to buy those books.
If you are careful to sell at the right time, keep your books in good condition, and advertise correctly, you can make a hefty amount of cash at a time you need it the most.
Up Next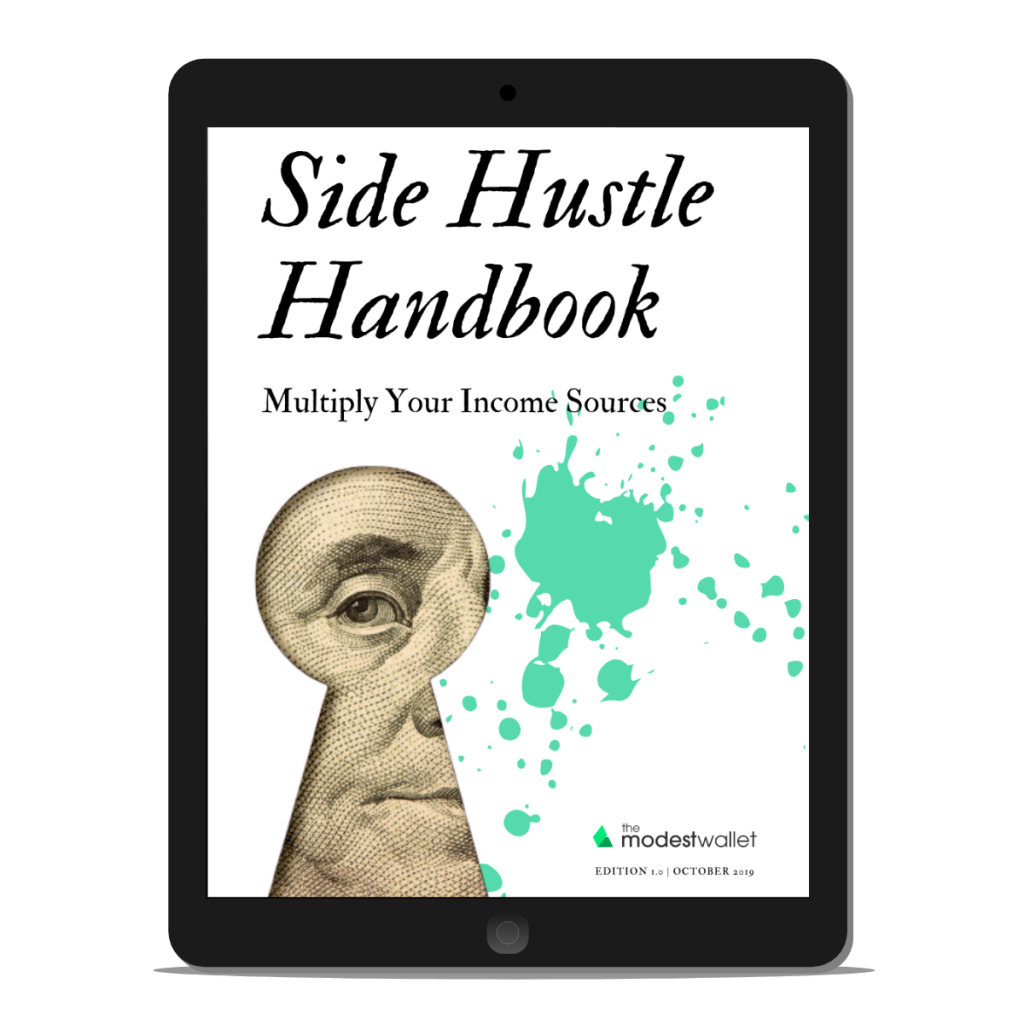 Get our free Side Hustle Handbook with the best strategies to multiply your income sources today.
Plus our best money tips delivered straight to your inbox.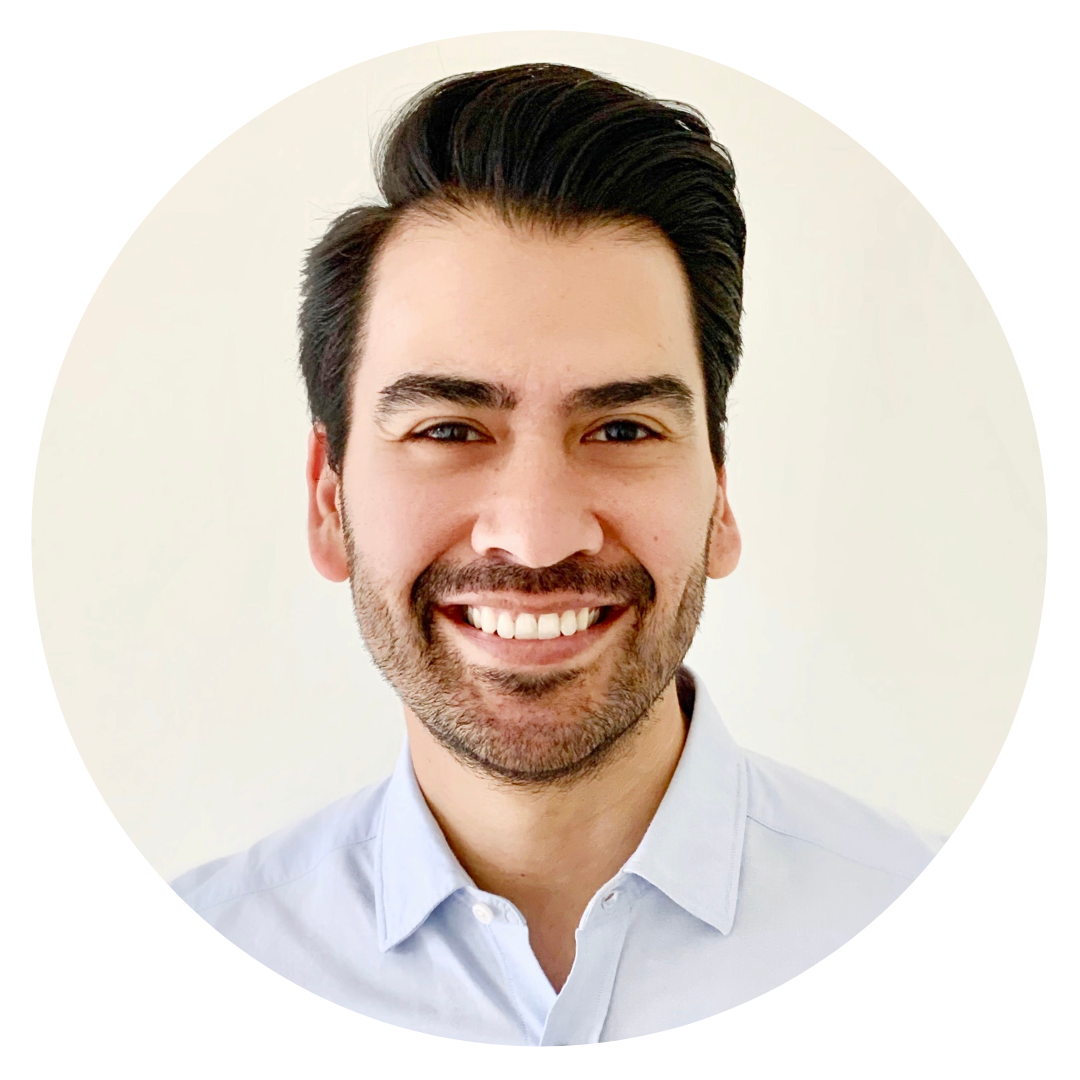 Ricardo is an entrepreneur, investor and personal finance nerd who enjoys spending time with his family and friends, travelling and helping others achieve their financial goals. Ricardo has been quoted as a personal finance expert in several online publications including Healthline, Bankrate, GOBankingRates, MSN Money, Yahoo Finance, U.S. News & World Report, Forbes and USA Today.