Binance Review 2023: Pros, Cons, and How It Compares
Many or all of the products featured on this page are from our sponsors who compensate us. This may influence which products we write about and where and how the product appears on a page. However, this does not influence our evaluations. Our opinions are our own. Here is a list of our partners and here is how we make money.
---
The information provided on this page is for educational purposes only. The Modest Wallet is a financial publisher that does not offer any personal financial advice or advocate the purchase or sale of any security or investment for any specific individual.
As one of the world's largest crypto exchanges, Binance is a popular choice for cryptocurrency investors across the globe.
However, is it the best crypto exchange for your investing and trading needs?
If you're wondering if Binance is the right exchange to support you as you take your crypto investments to the next level, you've come to the right place.
In this Binance review, we'll take a closer look at all of this high-powered exchange's capabilities and limitations so you can focus less on researching your crypto exchange and more on your investment strategy.
Quick Summary: Binance is the world's largest cryptocurrency exchange by trading volume. Users can buy and sell various cryptocurrencies at low fees. Binance offers advanced features for experienced traders.
Promotion: None
What Is Binance?
Founded in 2017 by Changpeng Zhao, a software developer, and entrepreneur, Binance is one of the world's largest cryptocurrency exchanges. Binance was initially launched in China but has since moved its headquarters to the Cayman Islands and Seychelles.
As of the time of writing, Binance is arguably the largest crypto exchange in the world in terms of total trading volume. The firm currently claims to have a daily trading volume of more than $2 billion and the ability to process more than 1.4 million transactions per second.
How Does Binance Work?
Like other cryptocurrency exchanges, Binance works by providing account holders with access to marketplaces where they can trade cryptocurrencies. In many ways, Binance is similar to an online brokerage, like Fidelity, where one can buy and sell stocks and other securities. However, Binance only supports crypto investments.
To use Binance, you need to make an account. Then, you need to fund your account with the fiat currency or supported cryptocurrency of your choice. Afterward, you can use the platform to buy, sell, stake, or store cryptocurrency to build your crypto portfolio.
Binance.com vs Binance.US
If you're looking to trade crypto with Binance, one of the first things that you'll notice is that there's more than one Binance.
Binance's main website, Binance.com is their global crypto exchange that's available to most people around the world. However, US residents are no longer allowed to use Binance.com for regulatory reasons. As a result, the firm launched Binance.US, which is an exchange created specifically for US residents.
That being said, Binance.US is not a replica of Binance.com. In particular, Binance.US supports far fewer currencies than Binance.com. Binance.US also has slightly higher fees than Binance.com, but the platform is still one of the most cost-effective options.
Getting Started
Opening an account with Binance is a straightforward process, but you will need to determine your eligibility for the platform before you apply. As of the time of writing, Binance.US is available only to US residents over the age of 18.
However, like many crypto exchanges, Binance.US is not available in all US states. As of 2021, the firm does not support account holders in the following states:
Vermont
Texas
New York
Louisiana
Idaho
Hawaii
Connecticut
If you are eligible to open an account, you'll need to provide your full name, residential address, email address, social security number, and phone number. You will also need to verify your identity with a driver's license or state ID.
Opening an Account
To open an account, you'll go to Binance.US or the firm's mobile app and click the button to create an account.
The platform will prompt you to enter your personal information and email address. After, you'll verify your email address and then set up two-factor authentication.
The final step in the process is to verify your identity and address by submitting a photo of your government-issued ID. As soon as your identity is verified, you can start trading on Binance.US.
Funding Options
Before you can start trading on Binance, you'll need to fund your account. As of the time of writing, Binance.US supports a number of account funding options for fiat currencies, including ACH electronic funds transfer, domestic wire transfers, and debit cards.
Additionally, you can also fund your account with any of the firm's 50+ supported cryptocurrencies.
Cryptocurrencies Available on Binance
Binance.US currently supports more than 50 different cryptocurrencies, which makes it an industry leader among US-based exchanges. Some of the many cryptocurrencies available on Binance.US include:
Furthermore, Binance.US supports Binance Coin (BNB), just like the global Binance.com platform.
Binance Features
Binance is a feature-laden crypto exchange. Here are some of the most important features you can expect when you make an account with the platform.
| | |
| --- | --- |
| Account Minimum | $10 per trade |
| Trading Fees | $00.02% to 0.10% (purchase and trading fees) |
| Number of Cryptocurrencies | 500+ (Global) and 50+ (US) |
| Supported Cryptocurrencies | BTC, ETH, BNB, BUSD, AXS, DOT, DOGE, ADA, XRP, MATIC, LINK, SOL, CHZ, AAVE, LUNA, SHIB, BAKE, USDC, ETC, UNI, CAKE, SAND, KSM, COMP, THETA, LTC, RUNE, ALPHA, SUSHI, ICP, ENJ, ALICE, SLP, VET, SNX, BCH, FILE, ONE, LINA, EOS, MANA, GRT, TRON, XLM, XMR |
| Supported Countries | 180+ countries (Binance.com) and 43 U.S. States (Binance.US) |
| Trading Limits | Varies by cryptocurrency |
| Apps | Mobile (iOS / Android) |
| Promotion | None |
| Support | Support tickets |
Trading Platform (Basic & Advanced)
With Binance.US, investors have access to one of two trading platforms: Basic and Advanced.
The Basic platform provides traders with information about the spot price and trends of various cryptocurrency pairs, such as BTC-USD. From this platform, you can place multiple order types, such as market, limit, and stop-limit.
Meanwhile, the Advanced platform provides even more functionality for experienced traders who want extensive market details and powerful charting tools. With the Advanced platform, you get access to the same order types as the Basic platform, as well as OCO (one cancels the other) orders for more complex transactions.
However, while it's labeled as a "basic" trading platform, Binance.US's Basic platform is substantially more powerful than the platform found on other exchanges. This can be somewhat overwhelming for people who are new to crypto investing.
Thankfully, Binance also offers an Instant Buy platform where you can quickly buy and sell crypto. This platform allows you to choose a supported cryptocurrency, a payment method, and the amount you want to purchase or sell. Doing so executes a market order, which means that your transaction will be processed at the latest market price.
OTC Trading
If you're looking to place cryptocurrency trades outside of the open exchange, the Binance OTC Trading Portal might be what you need. With the firm's OTC trading feature, Binance acts as an intermediary between you and another party during a crypto transaction.
To use the Binance OTC Trading Portal, you simply need to log on, enter the amount of crypto you want to buy or sell (there are currently 12 supported cryptocurrencies), and then request a quote before confirming your OTC order.
As the minimum trade amount for the OTC Portal is $10,000, this feature is not for everyone. But, the OTC Portal's lack of fees makes it a solid choice for people looking to place large crypto trades.
Recurring Buys
Designed for people who want to routinely invest in cryptocurrency, Recurring Buys is a Binance feature that allows you to establish a long-term investment schedule.
You can establish a recurring buy for whatever frequency you'd like. For example, you can set up a recurring buy to purchase $50 of Bitcoin every month. Doing so will trigger a market order for your chosen crypto on your established schedule so that you can build your portfolio over time.
There are no additional fees to Binance's Recurring Buys features. However, you will be charged a 0.5% fee like all other Instant Buy transactions on the platform.
Binance Futures & Margin Trading
Crypto futures and margin trading is currently available on the regular Binance.com platform.
However, due to current US regulations, futures trading isn't supported on Binance.US, though the firm did announce that it plans to add margin trading to its US platform in the near future.
On Binance.com, you can trade futures with up to 125 times the leverage on dozens of trading pairs. Do note that the fee schedule for this service is complex, so confirm your potential costs before you start trading.
Margin trading is also available on the Binance.com platform. Most accounts are eligible for maximum leverage of three times on your total assets. Fees for this service are also complicated, but Binance's margin fees are very competitive for the industry.
Binance Finance
Binance Finance is a collection of features that lets you earn passive income from your crypto assets. This includes crypto staking, interest-bearing crypto savings accounts, and other similar features.
However, as of the time of writing, the Binance.US platform only supports staking through their Binance.US Staking program. This program is free to use and it is available for six cryptocurrencies, including ALGO and EOS. The estimated rewards for staking on the platform vary, but they can be as high as 10%.
Binance Launchpad
Binance Launchpad is an innovative way for new cryptocurrencies to hit the market.
With Launchpad, new cryptocurrencies can raise funds from interested investors who agree to stake their Binance Coin or Binance USD in exchange for a certain amount of the new crypto. This makes it a great way for smaller investors to access new currencies.
But, do note that Binance Launchpad is only available on Binance.com. Therefore, it is not available for Binance.US account holders or US residents.
Binance Crypto Wallet
Although all Binance account holders have access to a hosted wallet on the platform when they make an account, Binance also offers a separate hot wallet called Trust Wallet, where you can store, send, and receive cryptocurrencies and other digital assets.
Trust Wallet is a separate app that anyone can use, so it's available to US residents. To use it, you need to download the app and establish an account before transferring assets.
In addition to crypto storage, Trust Wallet also allows you to stake supported currencies. It even offers a way to buy crypto directly with your credit card. So, it's a popular and efficient way to store crypto in your hot wallet.
Binance Mobile Apps
In addition to its online platform, Binance offers multiple apps for investors that like to take their crypto trading on the go.
Binance.com account holders can download the Binance app from the Apple App Store and Google Play. Additionally, the firm has an app for US residents called Binance.US that's also available for a wide range of devices.
Both apps provide similar functionality, including the ability to manage your portfolio, place trades, and transfer your assets, just like you would online.
Binance NFT Marketplace
Binance recently launched an NFT marketplace where users can buy and sell digital artworks and collectibles. The platform features 3 main product lines:
Marketplace: Users can mint, sell, bid, and purchase NFTs from creators.
Events: These are premium and exclusive NFTs created by the most influential brands and personalities. Users can trade NFTs from renowned artists, celebrities, athletes, and musicians.
Mystery Boxes: Mystery boxes feature random NFTs inside of them. Users have a chance to win normal (N), rare (R), super rare (SR), and super rare rare (SRR) NFTs.
Binance Pricing & Fees
Binance's fees vary depending on whether you're using Binance.com or Binance.US. To keep things simple, we'll focus here on fees for Binance.US.
Trading Fees
Trading fees with Binance.US depend on your trading method. For Instant Buys and Sells, you'll pay a fee of 0.5% per transaction.
Meanwhile, trading on the Basic and Advanced platforms incurs a fee using a maker/taker system. Fees start at 0.1% of your transaction value with takers paying more than makers. They decrease to 0% for investors with large trading volumes or high Binance Coin (BNB) balances.
Additionally, if you have BNB in your wallet, Binance automatically deducts your trading fees from your BNB wallet. You'll also get a 25% discount for paying your fees with BNB.
| 30-Day Volume (USD) | BNB Balance | Maker/Taker Fee |
| --- | --- | --- |
| Up to 50,000 | ≥ 0 BNB | 0.1000% / 0.1000% |
| ≥ 50,000 | ≥ 50 BNB | 0.0900% / 0.0900% |
| ≥ 100,000 | ≥ 100 BNB | 0.0800% / 0.0900% |
| ≥ 500,000 | ≥ 200 BNB | 0.0700% / 0.0800% |
| ≥ 1,000,000 | ≥ 400 BNB | 0.0500% / 0.0700% |
| ≥ 5,000,000 | ≥ 800 BNB | 0.0400% / 0.0600% |
| ≥ 10,000,000 | ≥ 1500 BNB | 0.0000% / 0.0600% |
| ≥ 25,000,000 | ≥ 2500 BNB | 0.0000% / 0.0500% |
| ≥ 100,000,000 | ≥ 4000 BNB | 0.0000% / 0.0400% |
| ≥ 250,000,000 | ≥ 6000 BNB | 0.0000% / 0.0300% |
| ≥ 500,000,000 | ≥ 6000 BNB | 0.0000% / 0.0200% |
Other Fees
Binance.US charges a number of other fees. These include a $15 fee for deposits via wire transfer and a 4.5% for deposits via debit card. However, ACH transfers are free.
Meanwhile, withdrawing crypto incurs a fee depending on the cryptocurrency you withdraw. These fees vary widely, so, be sure to check any potential fees before you withdraw crypto from the platform.
| Service | Fees |
| --- | --- |
| Bank Account | Free outside the U.S. |
| Wallet | N/A |
| Debit & Credit Cards | 3% to 4.5% |
| ACH Transfer | Free |
| Domestic Wire Transfer (USD) | $15 |
| International Wire Transfer (USD) | $35 |
| Purchases & Trades | 0.02% to 0.1% |
| Instant Buy/Sell | 0.50% |
Binance Security & Insurance
Security is a major concern for any cryptocurrency exchange and Binance is no exception. To protect account holder assets, Binance uses advanced security features like two-factor authentication and address management.
However, do note that cryptocurrency and other digital assets held in Binance's hosted hot wallet are not insured by the firm or the FDIC. But, US dollar amounts in your account are FDIC insured up to $250,000.
Binance Customer Support
If you have an issue with your Binance account, you'll want to be sure that you can get support when you need it most.
With Binance, all customer support issues are handled on the firm's support ticket system. The firm does not have a customer service phone number for US residents, so it can take a few days to get a response.
Additionally, Binance's online help pages are fairly limited compared to some other exchanges. While Binance.com has some detailed answers to common questions, Binance.US's help pages aren't nearly as extensive.
Binance Pros
Dedicated platform for US residents
Very low trading fees, even for instant buys
Free deposits using ACH transfers
More than 50 supported cryptocurrencies
Great charting tools and real-time market data
Support for recurring buys to help grow your portfolio
Allows for staking on select cryptocurrencies
Easy access to a highly rated hot wallet service
Low-cost OTC trading platform for large trades
Binance Cons
Fewer cryptocurrencies available on Binance.US than on Binance.com
No phone-based customer support
Many features not available to US residents
Not available in seven US states
Limited online FAQ section for Binance.US
Basic trading platform is complicated for new investors
Binance Alternatives
While Binance is a powerful crypto exchange, it's not the right choice for everyone. With that in mind, here are some other top exchanges to consider if Binance isn't the best exchange for you:
Coinbase
Known for its ease of use, Coinbase is one of the most popular cryptocurrency exchanges on the planet. The platform is available to account holders in more than 100 countries and 43 US states.
With Coinbase, you get access to an intuitive trading platform where you can place instant buys for more than 40 cryptocurrencies. You can also place more advanced orders and access additional charting tools on Coinbase Pro. The firm also offers a crypto wallet, a crypto debit card, staking, and a way to earn free crypto online.
The downside? Fees are substantially higher on Coinbase than on Binance. But if convenience is your goal, Coinbase is a solid choice. Read our full Coinbase review to learn more.
Kraken
In the crypto world, Kraken has a reputation for being one of the most powerful exchanges on the market. Like Coinbase, Kraken is available in more than 100 different countries, as well as 48 US states.
The advantage to Kraken is the platform's extensive list of advanced trading features. With Kraken, you can place trades on the firm's exchange or with the premium Cryptowatch service. Alternatively, you can stake your crypto, trade futures and margins, or place OTC trades.
Compared to Coinbase, Kraken is more cost-efficient; however, it is pricier than Binance. Of course, like Binance, some of Kraken's features aren't available in the US. But, if you want a powerful platform like Binance with slightly more functionality beyond the crypto exchange, Kraken is your go-to. Read our full Kraken review to learn more.
Compare Binance
Find out how Binance stacks up against the competition.
Who is Binance Best for?
Due to its minimal fees and powerful trading tools, Binance is the ideal platform for experienced crypto investors that want to keep their expenses as low as possible. The firm's quality trading platform and decent selection of supported cryptocurrencies make it a suitable choice for anyone that simply wants to buy and sell crypto.
That being said, US residents should note that Binance.US is substantially limited in functionality when compared to Binance.com. Of course, it's still a powerful platform for experienced traders, but it doesn't yet offer the extra features that you can find on exchanges like Gemini, Kraken, or Coinbase.
So, Binance is best for US investors who just want a place to trade crypto that doesn't charge exorbitant fees. If you want an exchange that also offers a slew of additional features, you might be better off elsewhere.
Binance FAQ
Here are our answers to some of your most frequently asked questions about Binance:
Is Binance Trustworthy?
Binance is a well-established leader in the crypto exchange industry, so it's long had a reputation as a trustworthy place to trade crypto. The company uses advanced security features to ward off fraud, though it is worth mentioning that hackers stole $40 million worth of Bitcoin from the company in 2017. However, Binance did repay all customers for their lost assets.
Why Is Binance Banned in the US?
Binance isn't technically banned in the US, however, as of 2020, US residents are not eligible for accounts on Binance.com due to regulatory issues. But, Binance recently established Binance.US, which is the firm's platform for US residents who no longer have access to the company's other exchange.
Is It Safe to Keep Money on Binance?
Binance is a reputable exchange with a good track record of security. Nevertheless, the safest place to store your crypto is in a personal offline crypto wallet, not in an online hosted wallet from an exchange, regardless of how trustworthy that exchange might be.
Account Minimum: $10 per trade
Fees: 0.02% to 0.10% purchase and trading fees
Promotion: None
Final Thoughts
Although it's relatively new, Binance is a powerful crypto exchange that's popular among experienced traders that want to keep costs at a minimum. The firm's simplified fee structure and relatively large number of supported cryptocurrencies is a major asset for advanced crypto investors.
Nevertheless, Binance's limited support in the US means that it's not as functional as other similar exchanges for US-based investors. Despite this, if all you want is to place trades on a wide range of cryptocurrencies without having to pay excessive fees, Binance is still a solid all-around exchange.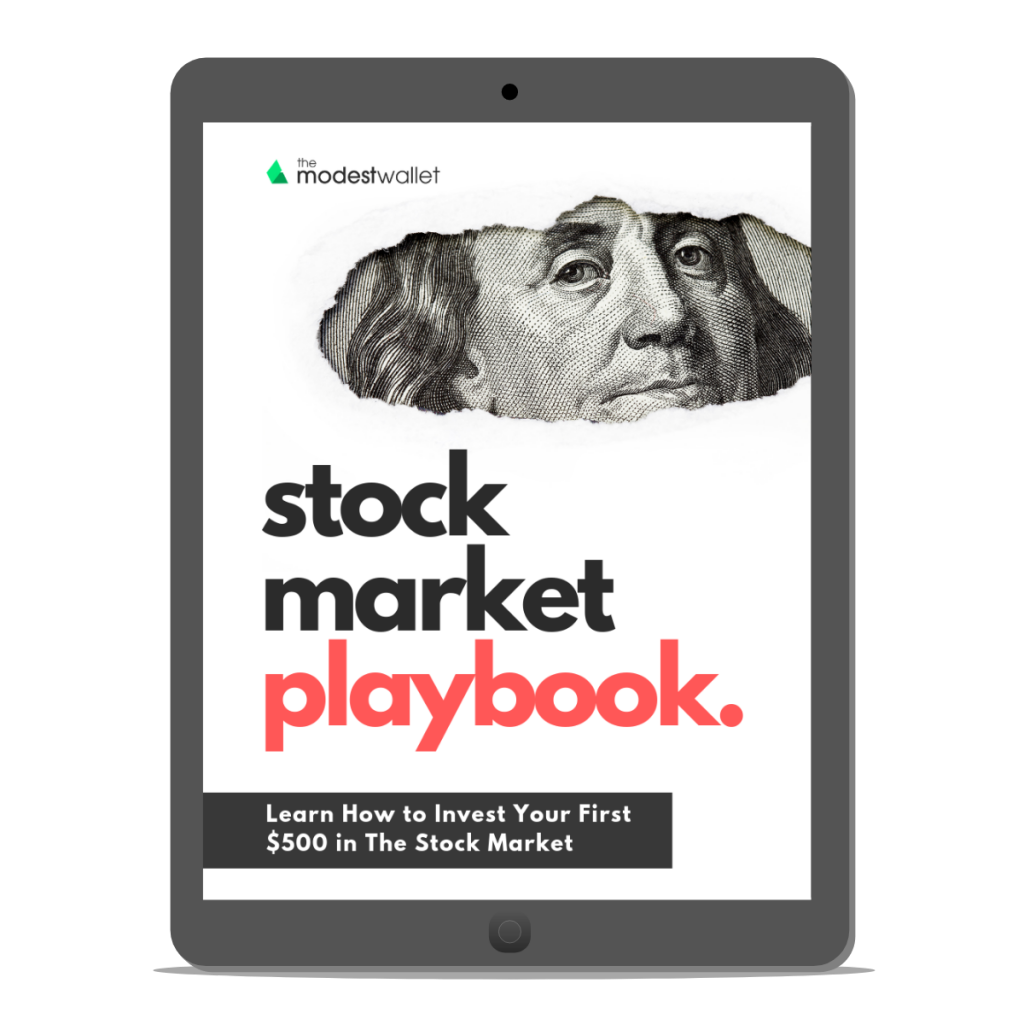 Get our free Stock Market Playbook to learn how to invest your first $500 in the stock market.
Plus our best money tips delivered straight to your inbox.

Gaby is a freelance writer and self-employed business owner with a personal interest in all things finance-related. She has a passion for educating others on how to make the most of their money and loves writing about everything from taxes to crypto.