Binance.US Review 2023: Features, Pros, and Cons
Many or all of the products featured on this page are from our sponsors who compensate us. This may influence which products we write about and where and how the product appears on a page. However, this does not influence our evaluations. Our opinions are our own. Here is a list of our partners and here is how we make money.
---
The information provided on this page is for educational purposes only. The Modest Wallet is a financial publisher that does not offer any personal financial advice or advocate the purchase or sale of any security or investment for any specific individual.
Binance isn't the oldest centralized crypto exchange, but it has become a significant force in Web3. Not only is Binance the largest crypto exchange, but it's also behind the highly successful BNB Smart Chain and the Binance Coin (BNB). Binance also owns some of the most influential websites and apps in cryptocurrency, including Trust Wallet and CoinMarketCap.
Although Binance has the most crypto trading activity on earth, it's still unavailable in the USA. Instead, American residents only have access to a subsidiary company known as Binance.US. While Binance.US shares many features with its parent exchange, there are notable differences between these sites. If you're considering opening a Binance.US account, you need to know the pros and cons of this popular platform.
Bottom Line: Binance.US is a US-regulated cryptocurrency exchange to trade and store cryptocurrencies. The platform is best suited for crypto traders who prioritize low fees.
| | |
| --- | --- |
| Account and trading fees | |
| Offerings | |
| Features and tools | |
| Security | |
| Customer support | |
| Ease of use | |
---
What is Binance.US?
Binance.US is a centralized crypto exchange that's a subsidiary of the Cayman Islands-based Binance. The Binance team created Binance.US in 2019 in Palo Alto, California.
The purpose behind Binance.US was to provide American investors with a crypto trading platform comparable to Binance without breaking US laws. Binance.US abides by all of the regulations put forth by federal and local authorities. These include know-your-customer (KYC) requirements and anti-money laundering (AML) policies.
Binance.US offers many crypto-related services to most American residents, including crypto trading, bank transfers, and staking.
---
Binance.com vs. Binance.US
Although Binance.US is similar to Binance.com, it has fewer features than the parent exchange. To comply with American regulators, Binance.US created a headquarters in California, and it doesn't take as many risks when offering services to clients. The primary goal behind Binance.US is to provide Americans with a legal crypto trading platform; therefore, compliance is at the top of the Binance.US team's priorities.
Even though Binance.US has a similar trading interface to Binance, you'll notice it has fewer altcoins. American customers also can't take advantage of many derivatives features or products like the Binance Visa Card.
To learn more about the history of Binance.com, please read The Modest Wallet's "Binance Review."
---
How Does Binance.US Work?
Binance.US works like any other brokerage platform, except it exclusively deals with cryptocurrencies rather than stocks or ETFs. With a Binance.US account, you can deposit USD from your bank account, a debit card, or Apple Pay to purchase dozens of digital coins and tokens.
First, you'll need to submit KYC info and a government-issued ID to join Binance.US. If you pass these screenings, you can deposit USD or a supported cryptocurrency. Once you've funded your Binance.US account, you can start trading any available token pairs. You can also withdraw your crypto from Binance.US to a self-custodial hot or cold wallet at any time.
Account Minimum
Binance.US doesn't enforce an account minimum to use this exchange. However, there is an ACH withdrawal minimum of $1 and a domestic wire withdrawal minimum of $100. There are also different minimum withdrawal requirements associated with each cryptocurrency.
Here are a few of the current withdrawal minimums for major cryptocurrencies on Binance.US:
Bitcoin: 0.0004 BTC
Ethereum: 0.00224 ETH
Dogecoin: 100 DOGE
Binance Coin: 0.01 BNB
Solana: 0.02 SOL
USDC: 10.78 USDC
USDT: 10.3 USDT
Getting Started
Before setting up a crypto trading account, you must double-check your state is on Binance.US's approved list. Currently, the following four states don't allow residents to use Binance.US:
Hawaii
New York
Texas
Vermont
As long as you're not in these states, you can set up a Binance.US account on your desktop or on the Binance.US mobile app. Please double-check you're on the official Binance.US website before submitting your email, name, and home address.
Funding Options
The three primary ways to fund your Binance.US account with USD are as follows:
ACH bank transfer
Debit card
Apple Pay
You can link any of these methods to your account by going to your Settings and clicking "Add Payment Method." Please remember that Binance.US charges a 3.75% fee for debit cards and Apple Pay deposits. ACH deposits are free. There's no minimum you need to send with any of these payment methods.
If you have crypto in another exchange or wallet, you could send it to Binance.US. Just be sure you're using the Binance.US address associated with the crypto you want to send. For example, only send Bitcoin to a Bitcoin address, Ethereum to an Ethereum address, etc.
If you have an advanced Binance.US account, you could use a wire transfer to fund your portfolio. There is a minimum deposit of $100 per wire transfer, and Binance.US charges a $10 – $15 fee for every wire withdrawal.
Opening an Account
Excluding folks in a few states, Americans could start setting up an account by clicking the "Get Started" button on the top of Binance.US's main website. First, you'll need to enter an email and create a strong password. After confirming your email address, Binance.US will ask for a phone number for SMS verification.
Once you're on Binance.US, you'll need to enter additional information in the "Verify Identity" section. You can find this section after clicking "Dashboard" on the "User Profile" tab. Binance.US requires new customers to enter their full name, home address, birthday, and Social Security Number.
After supplying all of this info, you should gain access to a basic Binance.US account. The primary features you will get with this verification level include the following:
Bank, debit card, and crypto transfers.
Buying, selling, and converting crypto.
Crypto staking.
Advanced Trading portal.
To take advantage of more features on Binance.US, you will need to send a selfie and a photo of a government-issued ID. This "Advanced Verification" grants users access to OTC trading, API trading, wire transfers, and higher withdrawal limits.
---
Cryptocurrencies Available on Binance.US
Although Binance.US doesn't offer as many cryptocurrencies as Binance, it has an impressive array of altcoins. Currently, US crypto investors will find over 100 cryptos on this site. Along with big names like Bitcoin and Ethereum, a few prominent cryptos available on Binance.US include:
---
Binance.US Features
Binance.US may not be as feature-rich as Binance, but it has many bonus options besides standard crypto trading. Prospective customers should consider Binance.US's unique features before setting up an account.
Crypto Trading
Like any other centralized crypto exchange, Binance.US's core feature is its crypto trading portal. Here, users can easily view the long list of supported cryptocurrencies and place a market buy or sell order. You could also convert between supported crypto pairs if you want to swap your coin for another token.
Advanced Trading Platform
Binance.US's Advanced Trading platform also lets you buy, sell, and convert crypto, but it has more complex bar graphs for each cryptocurrency. While these screens are more difficult to navigate, they offer more trading data like daily volume and moving averages. You could also take advantage of limit and stop-limit orders rather than just market orders.
Staking
If you hold a cryptocurrency that runs on a Proof-of-Stake algorithm, Binance.US can stake your crypto for you. As long as you feel comfortable delegating your crypto to Binance.US, you can instantly start earning staking rewards in your exchange account. You could also "auto-restake" whatever earnings you receive from your crypto to compound your interest.
Please remember there's always a risk involved when handing over crypto to a third-party custodian like Binance.US. Crypto isn't FDIC-insured, and there are no guarantees Binance.US will return funds in the event of a hack. Also, whenever you choose to unstake your crypto, it could take days or weeks for these funds to appear in your account.
A few of the most prominent cryptos available on Binance.US's staking portal include:
Ethereum
Polygon
BNB
Cardano
Polkadot
Solana
OTC Trading
Binance.US has an over-the-counter (OTC) trading option for those interested in moving large sums of crypto. The OTC crypto market doesn't record trades on public order books like the spot market. Instead, Binance.US will find a buyer or seller to help you get the crypto you want in a peer-to-peer transaction.
Note: OTC trading is only for large crypto transactions, so be sure to check Binance.US's minimum requirements for each crypto. Also, only people who have an Advanced Verified Binance.US account could use the OTC trading desk.
Recurring Buys
If you're a fan of the dollar-cost averaging (DCA) investment style, you may be interested in Binance.US's "Recurring Buy" feature. With this option, you could set a specific time and dollar amount you want to purchase a crypto at. For instance, you could buy $25 worth of Bitcoin every week. Binance.US will use your preferred payment method (e.g., ACH, debit card, or Apple Pay) to execute these market orders.
Market Maker Program
To enhance crypto liquidity, Binance.US offers rebates to high-volume crypto traders. Anyone who qualifies for Binance.US's "Market Maker Program" could receive trading fee rebates of between 0.002% – 0.005%, as well as zero maker fees and increased API limits. However, you need to trade at least $10 million in crypto per month to apply for this program.
Binance.US For Institutions
Binance.US offers all of its retail crypto trading services to institutional clients. Whether you're an investment firm, hedge fund, or family office, you can contact Binance.US to take advantage of spot crypto trading, OTC, API integration, and staking. Those interested in Binance.US's white-glove institutional service could contact the company directly for a personalized quote.
Educational Resources
Those new to cryptocurrency could learn a great deal in Binance.US's Education portal. Here, you'll find dozens of beginner-friendly blog articles that detail crypto topics like stablecoins, seed phrases, and smart contracts. You can also easily access AMAs, product updates, and promotion details on Binance.US's blog.
Mobile App
You can download the Binance.US app onto any iOS or Android device. Just like your desktop account, you can review your portfolio, trade crypto, and deposit into staking on your Binance.US app.
---
Binance.US Fees
Binance has a reputation for offering some of the lowest trading fees in cryptocurrency. Since Binance.US is related to Binance, it's no surprise the company used this low-fee strategy in the American market.
Currently, Binance.US has a tiered trading fee structure for different crypto pairs. In addition to your crypto pair's tier, your fee will adjust depending on how much you trade per month and whether you use market orders (takers) or limit orders (makers).
For those who spend under $10,000 per month, the average maker and taker fees are as follows:
Tier 0: Free
Tier 1: 0.1% for makers; 0.2% for takers
Tier 2: 0.4% for makers; 0.6% for takers
| Tier | 30 Day Volume (USD) | Tier 0 (Maker Fees) | Tier 0 (Taker Fees) | Tier 1 (Maker Fees) | Tier 1 (Taker Fees) |
| --- | --- | --- | --- | --- | --- |
| VIP 1 | Less than $10K | Free | Free | 0.4000% | 0.6000% |
| VIP 2 | $10k – $50K | Free | Free | 0.2500% | 0.4000% |
| VIP 3 | $50k – $100K | Free | Free | 0.1500% | 0.2500% |
| VIP 4 | $100k – $1M | Free | Free | 0.1000% | 0.2000% |
| VIP 5 | $1M – $20M | Free | Free | 0.0800% | 0.1800% |
| VIP 6 | $20M – $100M | Free | Free | 0.0500% | 0.1500% |
| VIP 7 | $100M – $300M | Free | Free | 0.0200% | 0.1000% |
| VIP 8 | $300M – $500M | Free | Free | Free | 0.0800% |
| VIP 9 | ≥$500M | Free | Free | Free | 0.0500% |
The fees in tiers 1 and 2 will decrease the more you spend per month. Also, if you use the BNB cryptocurrency to make trades on the platform, you will enjoy an extra 25% off of your fees.
In case you were wondering, the only crypto trading pairs that qualify for Tier 0 trades include the following:
BTC/BUSD
BTC/USDC
BTC/USDT
BTC/USD
In addition to trading fees, Binance.US charges a 3.5% deposit fee for anyone using a debit card or Apple Pay. You'll also have to pay a custom withdrawal fee for cryptocurrencies and wire transfers.
| Method | Minimum Withdrawal | Deposit Fee | Withdrawal Fee |
| --- | --- | --- | --- |
| ACH | $1 | 0.00% | $0 |
| Domestic Wire | $100 | 0.00% | $10 – $15 |
| Debit Card | N/A | 3.75% | N/A |
| Apple Pay | N/A | 3.75% | N/A |
---
Binance.US Security
Binance.US shares many of the security features that have made Binance such a trusted crypto exchange. First, customers could use 2FA to reduce the risk of a cyberattack. The company also promises to use industry-leading encryption technology to preserve your KYC data and cold storage to secure your crypto. Plus, you can withdraw your crypto from Binance.US to your self-custodial wallet at any time.
Binance.US also offers US investors FDIC insurance on up to $250,000 USD in their accounts. However, this protection doesn't extend to crypto assets. Although Binance has a Secure Asset Fund for Users (SAFU) of $1 billion, there's no legal stipulation that it needs to use these funds to reimburse customers.
To be fair, Binance reimbursed customers affected by a 2019 hack that drained $41 million from the exchange.
---
Binance.US Customer Support
If you have a question about using Binance.US, the best place to start is on the site's dedicated Help portal. You can find a search tab on this page to sift through Binance.US's dozens of troubleshooting articles.
For those who need direct assistance, Binance.US offers live chat and email support. At this time, you can't contact Binance.US directly via phone.
---
Binance.US Ease of Use
Binance.US isn't the most beginner-friendly crypto exchange, but most new users don't have difficulty placing market orders on the standard trading screen. The Advanced Trading portal is more difficult for newcomers to navigate. However, since this Advanced Trading page gives users more options, it tends to be the most popular place to place buy and sell orders.
Binance.US's Advanced Trading feature has candlestick charts, and long lists of bid/ask prices. It will likely take a few hours for beginners to navigate this screen and fully understand the order options available. However, as people gain more experience with Advanced Trading, they tend to prefer the wealth of info and options in this portal.
Currently, the Binance.US app has fair ratings on the App Store and lukewarm reviews in Google Play. However, compared with competing mobile apps from exchanges like Coinbase, Gemini, and Crypto.com, Binance.US's mobile offering doesn't have as many positive reviews for its UX/UI.
Binance.US also has poor ratings on the Better Business Bureau (BBB) and Trustpilot. Most people who left these reviews complained about the difficulty with customer care or withdrawing or depositing their funds.
Also, Binance.US responded to most of these negative complaints on the BBB. The company claimed some customer violated their Terms & Service or that Binance.US was providing support through its ticketing service.
---
Binance.US Pros Explained
Highly-regulated US-based exchange: The Binance team has worked hard to make Binance.US compliant with US regulations. Not only did they create a headquarters in California, but they also followed all of the US laws on KYC and AML. These high compliance standards give Binance.US a great deal of trust in the US market.
Attractive fee structure: Binance.US is well-known for its low & no-fee trading. Indeed, a significant selling point for Binance.US is that it offers zero-fee Bitcoin trades. The fees for altcoins are also relatively low; plus, Binance.US provides a 25% reduction on fees with its BNB Coin.
FDIC insurance on USD: US investors can rest assured knowing their fiat dollars are protected under FDIC. While this policy doesn't apply to crypto assets, it should prevent up to $250,000 in a user's USD account.
Offers 2FA for enhanced security: Binance.US helps users protect their accounts with additional security features like 2FA. Binance is also well known for its high standards for cold storage.
Large selection of cryptocurrencies: Although Binance.US doesn't have as many altcoins as Binance, it has over 100 digital assets. Even altcoin dabblers will probably find a wide array of options on this website.
Automatic staking for passive income: Anyone who owns Proof-of-Stake tokens can earn interest through their Binance.US account. If you feel comfortable handing over your crypto to Binance.US, you could get passive rewards using the Staking portal.
Offers a mobile app: While Binance.US's mobile app isn't the top-rated in crypto, it gives users the option to track their portfolio on the go.
---
Binance.US Cons Explained
Binance.US isn't available in every state: While Binance.US is available in most US states, those living in Hawaii, New York, Texas, and Vermont still can't access this site.
Extensive KYC requirements: Due to Binance.US's commitment to compliance, there are steep KYC requirements for new users. If you don't feel comfortable sharing your Social Security Number, full name, and address, then this isn't the right platform for you.
It can be confusing to understand fee tiers: Many users love Binance.US's low fees, but it can be challenging to understand how they work when you're starting out. You'll need to review which token pairs fit the different fee tiers. Also, you'll need to monitor whether there are any changes in how much Binance.US charges for these swaps.
US regulators often target Binance: As the world's largest exchange, Binance has drawn much scrutiny from regulators in nations like the USA. For instance, institutions like the US Securities and Exchange Commission (SEC) have accused Binance of selling securities via its BNB Coin. Binance.US users have to feel comfortable with additional controversies the parent Binance exchange often faces.
No phone support: Customer support is subpar on Binance.US. While you could use live chat and email support, it may take days to hear back from the company. Also, there's still no live phone support.
Lack of crypto derivatives: Those interested in trading crypto options or futures contracts won't find these features with a Binance.US account. To avoid controversy, it appears Binance.US chose to only focus on direct crypto trading.
No access to the Binance Crypto Card: Americans interested in earning rewards with a crypto credit card will need to look into debit or credit cards at other crypto exchanges. Binance.US doesn't offer American clients access to the company's Binance Crypto Card.
---
Binance.US Alternatives
Binance.US has quickly become an influential site for American crypto investors, but it's far from the only option in the USA. Indeed, the American-based exchanges Coinbase and Kraken were around long before Binance existed.
Binance.US vs. Coinbase
Headquartered in San Francisco, Coinbase remains the most prominent American crypto exchange with over 100 million users. Founded in 2012, this large exchange has a long history in the crypto industry.
Compared with Binance.US, Coinbase offers more features to US customers, including a Coinbase Visa Card, derivatives trading, phone support, and an NFT marketplace. However, Coinbase tends to charge higher fees. Although Coinbase may be more established in the US market, some traders don't feel comfortable with the steeper costs of crypto trading. Read our full Coinbase review to learn more.
Binance.US vs. Kraken
Like Coinbase, Kraken has been open to US crypto traders since the early 2010s. While Kraken has yet to eclipse Coinbase or Binance in terms of total users, it's a highly respected centralized exchange.
Many investors opt for Kraken due to its responsive customer service division. Kraken can't compete with Binance in terms of altcoin selection or fees, but it has distinct features like access to the futures market. Read our full Kraken review to learn more.
| | | | |
| --- | --- | --- | --- |
| | | | |
| Our Rating | | | |
| Trading Fees | Up to 0.60% | Up to 0.26% | Up to 0.50% |
| Supported Cryptocurrencies | 150+ | 50+ | 56+ |
| Apps | Mobile (iOS and Android) | Mobile (iOS and Android) | Mobile (iOS and Android) |
| Promotions | None | None | None |
| Margin Trading | No | Yes | No |
| | | | |
---
Who Is Binance.US Best For?
Binance.US is best suited for crypto investors who prioritize low fees. Although Binance.US has many attractive features, it's most competitive for its free BTC trading and low fees on altcoins. Plus, users could take advantage of 25% fee discounts thanks to the BNB Coin.
Compared with more "beginner-friendly" exchanges like Gemini and Coinbase, navigating Binance.US's Advanced Trading portal can be more difficult. Also, some may not feel comfortable using Binance.US since the parent company isn't US-based.
Even though Binance.US has high-security standards, it doesn't have as robust customer support as American crypto exchanges. Therefore, this exchange is ideal for those most interested in saving in trading fees and gaining access to a wide array of altcoins.
---
Notable Binance.US Updates And News
Binance.US lowers minimum trade to $1: In a 2022 blog post, Binance.US announced that its official minimum amount for crypto trading is $1. This means you only need $1 to buy, sell, or swap any crypto asset on the Binance.US exchange. However, just remember that only BTC transfers with USD or select stablecoins have zero trading fees.
Free BTC trading announced in July 2022: Arguably, the biggest news out of Binance.US in 2022 was the new free BTC trading feature. People who trade between BTC-USD, BTC-USDC, BTC-USDT, and BTC-BUSD don't have to pay any trading fees.
Binance.US introduces its staking portal: In a June 2022 post, Binance.US announced US customers could deposit various Proof-of-Stake tokens into the company's new Staking portal. Those who feel comfortable entrusting Binance.US with their crypto could delegate coins like ETH, SOL, and DOT to earn passive rewards.
---
Binance.US FAQs
If you're still unsure whether Binance.US is the right crypto exchange, you may want to read through these final FAQs.
Is Binance.US Trustworthy?
Binance is a relatively new centralized crypto exchange. However, within its short history, Binance has built a high reputation in the international crypto community.
Binance's subsidiary Binance.US works directly with many US regulators to ensure its following the most updated security policies. While some may not feel comfortable knowing Binance isn't headquartered in the USA, Binance.US has worked hard to demonstrate transparency, compliance, and professionalism.
Why is Binance.US Different Than Binance?
Binance.US is an American-based subsidiary of Binance. While Binance owns Binance.US, the two crypto exchanges have different features. Binance.US users will notice they have fewer options to altcoins, derivatives, and other crypto services versus the parent exchange. Binance.US targets the US audience and strives to remain compliant with local lawmakers. 
Is It Safe To Keep Money in Binance.US? 
There's always a risk with leaving money on a centralized crypto exchange. No matter how reputable a platform is, you don't control your crypto till you transfer it to a private wallet. While holding crypto in a non-custodial wallet requires more responsibility, there's no risk of an exchange blocking your account or going bankrupt.
Remember that Binance.US only offers FDIC on USD. The only way to know you have ownership of your crypto is to transfer it from an exchange like Binance.US into a self-custodial software or hardware wallet.
Is Binance Legal in The US?
Binance isn't legal in the USA. Indeed, so many US regulators criticized Binance's operations that the company felt forced to create the subsidiary Binance.US. At this time, Americans could only legally use Binance.US to trade crypto. 
Account Minimum: $10
Fees: Trading fees range from free to 0.60% (*other fees apply)
Promotion: None
---
Final Thoughts
Binance.US is quickly becoming a popular option with American crypto traders. Those who love low-fee trading, advanced charting patterns, and a long list of altcoins will probably get the most use out of a Binance.US account. While Binance.US lacks robust customer support and has limited bonus features (e.g., a crypto credit card or derivatives trading), it's a noteworthy option for American crypto investors.
Please take a few moments to define your crypto investment strategy and see if Binance.US fits your preferences.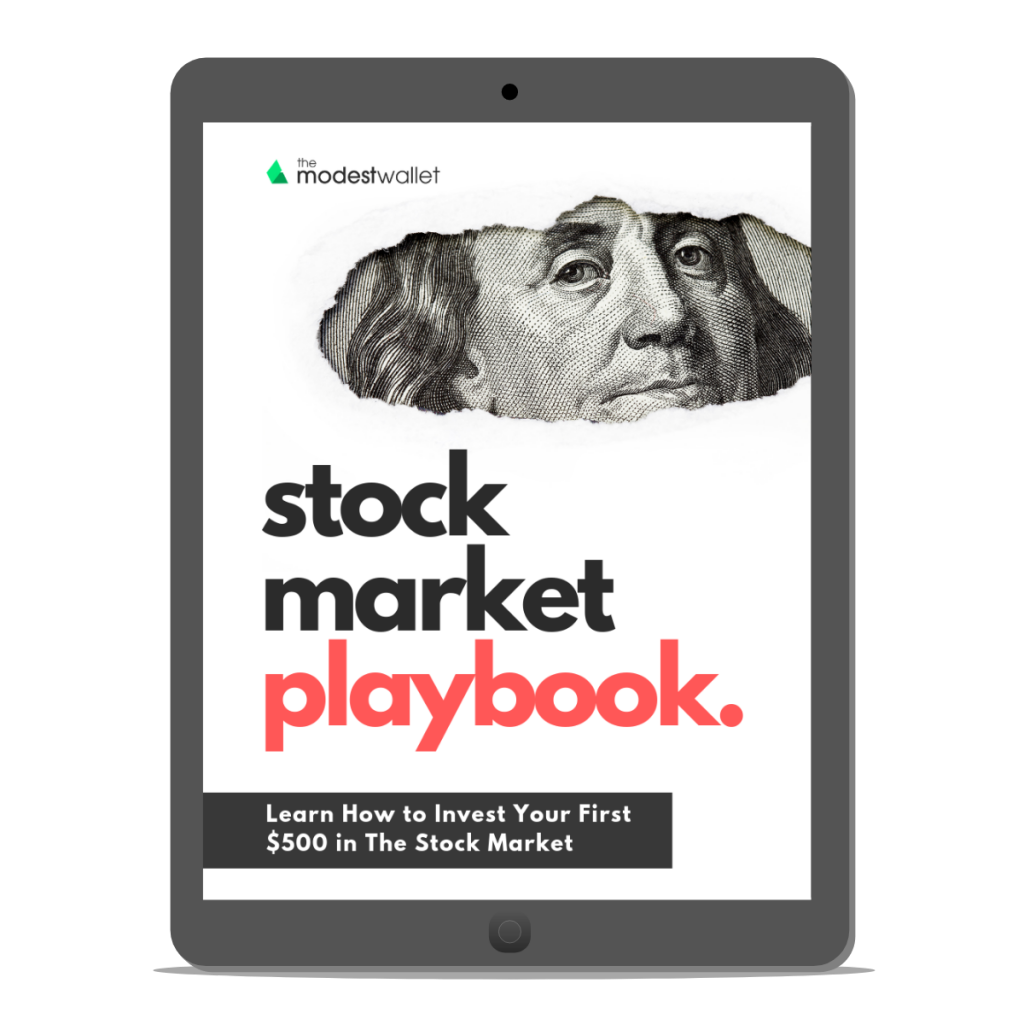 Get our free Stock Market Playbook to learn how to invest your first $500 in the stock market.
Plus our best money tips delivered straight to your inbox.

Eric Esposito is a freelance writer, editor, and cryptocurrency enthusiast. Although it took him a few years to grasp the Bitcoin revolution, Eric has become a crypto convert and long-term "hodler." Besides crypto investing, Eric is interested in helping others understand how to safely stack sats with passive income opportunities.