BitIRA Review 2023: Features, Pros, and Cons
Many or all of the products featured on this page are from our sponsors who compensate us. This may influence which products we write about and where and how the product appears on a page. However, this does not influence our evaluations. Our opinions are our own. Here is a list of our partners and here is how we make money.
---
The information provided on this page is for educational purposes only. The Modest Wallet is a financial publisher that does not offer any personal financial advice or advocate the purchase or sale of any security or investment for any specific individual.
BitIRA is a retirement account platform that lets you save for your golden years and invest in crypto, all at the same time.
But, is it the best crypto retirement account for your investment style?
In this BitIRA review, we'll discuss everything there is to know about the platform. We'll take a look at how BitIRA works and what separates it from the competition. That way, you can decide if it's the right investment platform for your retirement savings needs.

Quick Summary: BitIRA is a digital IRA Provider offering a wide range of products and services. The company offers robust security features to its users including end-to-end insurance, cold storage, and multi-factor authentication.
Promotion: None
What Is BitIRA?
BitIRA is a financial services provider that lets US residents invest in cryptocurrencies within an individual retirement account (IRA). The firm was founded in 2017 by investors from the Birch Gold Group, a precious metals-focused IRA provider.
Technically, BitIRA is not a retirement plan administrator. Rather, it's a platform where individuals can establish self-directed IRAs for investing in cryptocurrencies.
BitIRA makes it easy for you to invest in multiple cryptocurrencies. The firm also provides crypto custodial services through the Preferred Trust Company and the Equity Trust Company.
How Does BitIRA Work?
To invest with BitIRA, investors need to open and fund an account. Here's an overview of how the process works:
Getting Started
Opening a crypto IRA with BitIRA is a fairly involved process. Accounts are available to people who are normally eligible for an IRA, which includes US residents with earned income.
The company doesn't offer information about what you'll need to open an account. However, you can expect to provide the basic information that you'd normally provide when opening an IRA. This includes:
Full name
Date of birth
Physical address
Phone number and email address
Social Security number
To fund your account with an IRA rollover, you will also likely need to provide information about your current IRA, such as your most recent account statement.
Opening an Account
BitIRA does not currently allow you to open an account online. Rather, you need to call and speak to a digital currency specialist to establish an account.
A digital currency specialist will then help you fill out any required paperwork. Note that this account application process usually takes a few weeks to complete.
Funding Options
The primary way to fund a BitIRA account is through an IRA or 401(k) rollover. For example, if you already have an IRA at a brokerage that doesn't let you invest in crypto, you can roll over your existing funds into a BitIRA.
BitIRA supports rollovers from all Traditional, Roth, SIMPLE, or SEP IRAs. The company also supports most 401(k), 403(b), TSP, and 457 plan rollovers.
Besides that, BitIRA doesn't offer much information about your other funding options. These funding options likely include ACH bank transfers and wire transfers, but consult a digital currency specialist for more information.
Cryptocurrencies Supported
While many other crypto IRAs only support Bitcoin, BitIRA lets account holders invest in the following coins:
BitIRA Features
With BitIRA, investors get access to several useful features. Here's what you can expect if you open an account:
| | |
| --- | --- |
| Minimum Investment | $5,000 |
| Account Fees | Account setup fee: $50, annual maintenance fee: $195, and offline storage fee: 0.05%/month (**Other fees apply) |
| Supported cryptocurrencies | Bitcoin (BTC), Bitcoin Cash (BCH), Ethereum (ETH), Ethereum Classic (ETC), Litecoin (LTC), Zcash (ZEC), Stellar Lumens (XLM) and Chainlink (LINK) |
| Custodians | Equity Trust Company and Preferred Trust Company |
| Security | End-to-end insurance (over $100 million coverage), cold storage, multi-encryption, multi-factor authentication and compliant with Level 2 CryptoCurrency Security Standards (CCSS) |
| Account Types | Traditional IRA, Roth IRA, SEP IRA and SIMPLE IRA |
| Promotions | None |
| Mobile App | None |
| Support | Phone (+1 800-299-1567) and Email ([email protected]) |
Crypto Trading
BitIRA partners with Genesis to offer crypto trading and exchange services. Genesis is an SEC- and FINRA-registered securities broker that was founded in 2013.
However, BitIRA doesn't let you trade crypto using a digital trading terminal. Rather, to place trades, you need to contact a digital currency specialist. Your digital currency specialist will execute your orders on your behalf during business days.
Multiple Crypto Assets Supported
One of BitIRA's best features is its multiple crypto asset support. While some other crypto IRAs only let you buy Bitcoin, BitIRA gives you access to a variety of other top cryptocurrencies.
However, note that BitIRA doesn't support precious metals, which you can find at places like iTrustCapital. It also doesn't have any supported stablecoins.
This could change at any time as the firm adds new assets to its platform. But it's something to keep in mind before opening an account.
Tax-Free Growth
BitIRA's retirement accounts let you earn tax-free or tax-deferred capital gains on your digital assets. Since all BitIRA accounts are IRS-compliant, you can get the same tax benefits that come with a traditional IRA while investing in crypto.
For example, contributions to a Traditional IRA, SEP IRA, or SIMPLE IRA from BitIRA usually qualify for a tax deduction.
Meanwhile, retirement distributions from a Roth IRA with BitIRA are usually tax-free. That means that any growth in your crypto assets can be realized completely tax-free, potentially saving you thousands of dollars in the process.
Robust Security Features
To protect your assets, BitIRA employs advanced security features including multi-encryption systems and multi-factor authentication.
Additionally, BitIRA partners with two custodians—Preferred Trust Company and Equity Trust Company. These are two regulated trust companies that use industry-leading security features to protect customer assets.
Insured Cold Storage
With BitIRA, the bulk of customer assets are held in cold storage units. These cold storage units are held in grade-five nuclear bunkers that are guarded 27/4 by trained staff members.
BitIRA also has a $100 million insurance policy on your assets. Plus, any US dollars held in your account are eligible for up to $250,000 in FDIC coverage. US dollar funds in your account are additionally insured by the Equity Trust Company up to $3.75 million.
Multiple Retirement Accounts Available
BitIRA lets eligible account holders open several different kinds of retirement accounts. Your primary BitIRA account options include Traditional and Roth IRAs. Small business owners can also open a SEP or SIMPLE IRA.
Note that BitIRA, like most other crypto retirement account providers, does not offer 401(k)s or other similar employer-sponsored plans.
IRS and U.S. Law Compliant
To ensure that your crypto IRA is compliant with US law, BitIRA works with qualified custodians that know the ins and outs of IRS regulations.
In particular, Preferred Trust Company, one of BitIRA's partners, is a licensed self-directed IRA custodian. The company has more than 14 years of experience helping investors with self-directed IRAs comply with IRS requirements.
BitIRA Pricing & Fees
Like pretty much all financial institutions, BitIRA charges fees. However, BitIRA isn't very transparent about which fees they charge.
BitIRA states that fees for accounts vary based on their unique situation. While it's likely that the company charges some sort of annual and custodial fee, it's impossible to know what you'll be charged until you call the company directly. At the moment, these are the fees changed by BitIRA:
Account setup fee: $50
Annual maintenance fee: $195
Offline storage fees: 0.05%/month
BitIRA Security & Insurance
BitIRA markets itself as one of the most secure crypto IRA services on the market. The company states that they operate within Level 2 Cryptocurrency Security Standards (CCSS).
The firm's primary form of security is its cold storage system for client assets. These funds are kept in secure storage units that are guarded 24/7.
Furthermore, BitIRA offers $100 million in insurance to protect your assets. The company advertises this coverage as being "end-to-end," so your assets are theoretically insured as soon as they are transferred into your account.
BitIRA Customer Support
The primary way to contact BitIRA is through the firm's customer service phone number. Many crypto companies don't have phone-based support, so this is a benefit for many investors.
Additionally, BitIRA has an email address and a fax number for customer support. However, the company doesn't have any sort of online chat system.
BitIRA Pros
Multiple IRA account types available
Fully-IRS-compliant accounts
$100 million in custodial insurance
Phone-based customer support team
Assets held in cold storage for security
Multiple cryptocurrencies available for trading
Partners with reputable custodians
BitIRA Cons
Slow account application process
No way to open account online
Can't place trades alone
No fee transparency
BitIRA Alternatives
Not sure that BitIRA is right for you? Here are some top alternatives to consider:
Bitcoin IRA
Bitcoin IRA is the oldest self-directed crypto retirement account platform. The company got its start in 2015 and it's now one of the major players in the industry.
Like BitIRA, Bitcoin IRA lets you invest in crypto within an IRA. With Bitcoin IRA, you can invest in multiple cryptocurrencies, plus digital gold. The firm also offers interest-bearing accounts and a sleek mobile app.
Nevertheless, Bitcoin IRA charges hefty fees and it only offers Traditional and Roth IRAs. But if you want additional features in your account and the ability to place trades by yourself, it's worth considering. Read our full Bitcoin IRA review to learn more.
iTrustCapital
iTrustCapital is a relatively new platform that provides a streamlined way to invest in crypto within your Traditional, Roth, or SEP IRA.
The company supports 20+ cryptocurrencies, plus gold and silver. When compared to most other platforms, iTrustCapital also has some of the lowest fees.
But, iTrustCapital has high account minimums and it doesn't offer interest. Despite this, it has a much more user-friendly interface than BitIRA.
| | | | |
| --- | --- | --- | --- |
| | | | |
| Our Rating | | | |
| Fees | Account setup fee: $50, annual maintenance fee: $195, 0.05% storage fee | Platform fees: 1.5% to 12.5% and Transaction Fees: 1% (sells) / 5% (buys) | Account fee: $29.99 per month and 1% crypto trade fee |
| Account Minimum | $5000 | $3000 | $2500 |
| Promotion | None | None | None |
| Cryptocurrencies Offered | Bitcoin (BTC), Bitcoin Cash (BCH), Bitcoin SV (BSV), Ethereum (ETH), Ethereum Classic (ETC), Litecoin (LTC), Stellar (XLM), Zcash (ZEC) | Bitcoin (BTC), Bitcoin Cash (BCH), Ethereum (ETH), Ethereum Classic (ETC), Litecoin (LTC), Ripple (XRP), Stellar (XLM), Zcash (ZEC) | Bitcoin (BTC), Bitcoin Cash (BCH), Cardano (ADA), Chainlink (LINK), Compound (COMP), Ethereum (ETH), EOS (EOS), Litecoin (LTC), and more |
| IRAs Offered | Yes | Yes | Yes |
| | | | |
Who Is BitIRA For?
BitIRA is a good choice for retirement investors that are looking to invest in crypto through a Traditional, Roth, SEP, or SIMPLE IRA.
The firm's security features, well-known custodial partners, and free insurance are nice benefits for security-focused traders. Additionally, BitIRA's experienced team of digital currency specialists makes it a solid option for investors that want access to direct customer support.
However, BitIRA's minimal fee transparency and its lack of a self-managed trading terminal mean that it's not ideal for the enthusiastic crypto investor. Furthermore, BitIRA only supports cryptocurrencies, so it's not great if you also want to invest in precious metals or other securities.
BitIRA FAQ
Here are our answers to some of your most commonly asked questions about BitIRA:
Is BitIRA Legit?
BitIRA is a legitimate crypto IRA company that's been in business since 2017. The company partners with well-known custodians and exchanges to protect your account.
Is My Crypto Safe with BitIRA?
With BitIRA, all crypto is held in secure offline storage units. The company employs multi-encryption and multi-factor authentication to protect your assets. The firm also has $100 million in insurance in the event of theft.
Is BitIRA IRS Compliant?
BitIRA is IRS compliant. The firm partners with Preferred Trust Company, an established custodian, that has extensive experience providing IRS compliance services for self-directed IRAs.
Which Custodian Does BitIRA Use for Rollover IRAs?
BitIRA uses two custodians, Preferred Trust Company and Equity Trust Company for all their accounts, including rollover IRAs. Both companies have decades of experience serving as custodians for self-directed IRAs.
Which Types of Accounts Can I Roll Over into a Bitcoin IRA?
You can generally roll over a traditional, Roth, SEP, or SIMPLE IRA into a Bitcoin IRA. Many companies let you roll over a 401(k), 403(b), TSP, or 457 retirement plan, too.
Account Minimum: $5,000
Fees: Account setup fee: $50, account maintenance fee: $195 and cold storage fee: 0.05%/month
Promotion: None

Final Thoughts
BitIRA is a simplified, IRS-compliant way to invest your retirement savings in crypto. It's a no-frills platform that's ideal for investors that want lots of support from digital assets specialists. That being said, BitIRA isn't transparent about its pricing structure and its user interface leaves a bit to be desired.
Ultimately, what's important is that you find the best platform for your crypto retirement investment needs. Whether that's BitIRA or another firm, we hope this article helped you determine the right company to trust with your retirement savings.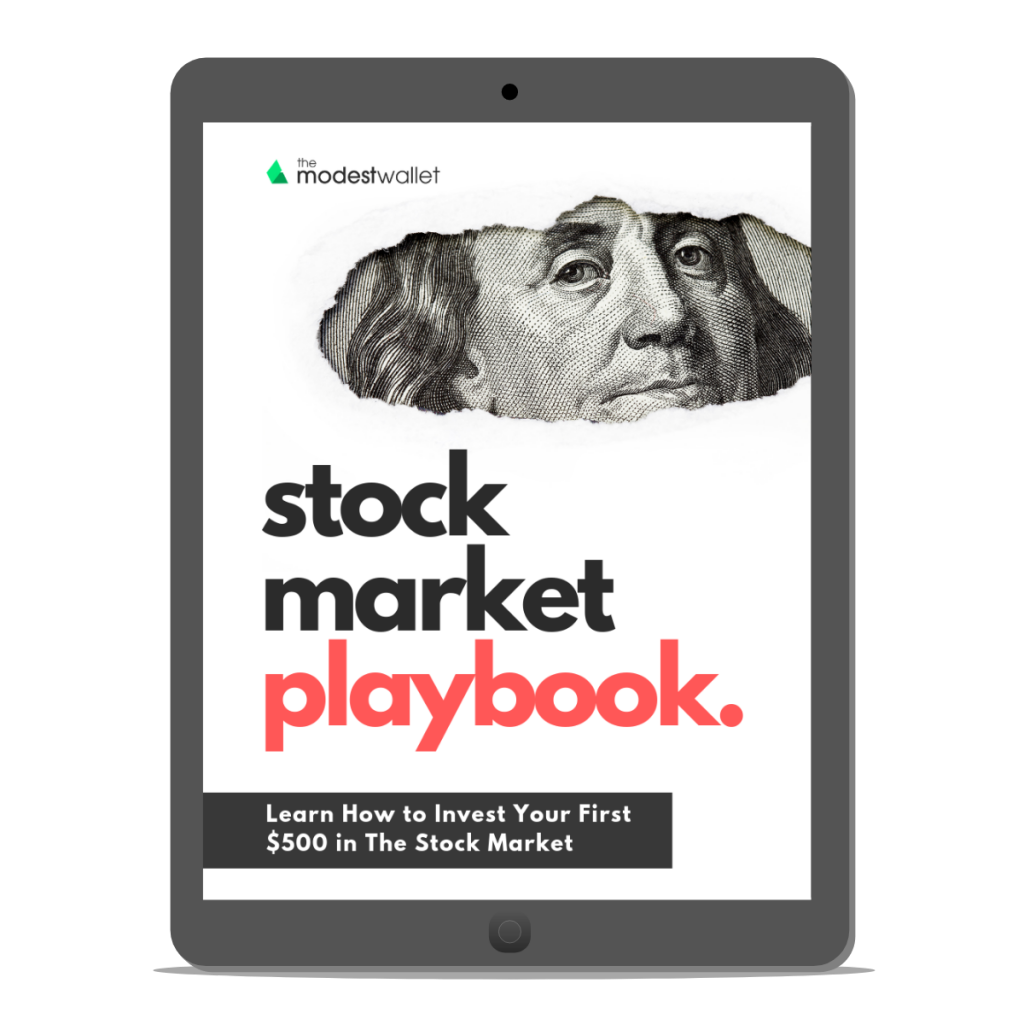 Get our free Stock Market Playbook to learn how to invest your first $500 in the stock market.
Plus our best money tips delivered straight to your inbox.

Gaby is a freelance writer and self-employed business owner with a personal interest in all things finance-related. She has a passion for educating others on how to make the most of their money and loves writing about everything from taxes to crypto.