BlockFi Review 2023: Exchange & Earn Crypto Interest on the Go
Many or all of the products featured on this page are from our sponsors who compensate us. This may influence which products we write about and where and how the product appears on a page. However, this does not influence our evaluations. Our opinions are our own. Here is a list of our partners and here is how we make money.
---
The information provided on this page is for educational purposes only. The Modest Wallet is a financial publisher that does not offer any personal financial advice or advocate the purchase or sale of any security or investment for any specific individual.
Want to invest in crypto but wish that you could earn some passive income in the process? Enter: BlockFi.
BlockFi is an innovative cryptocurrency exchange that seeks to disrupt the financial world by letting you earn interest on your crypto assets.
But, despite its allure, is BlockFi the right exchange for your investment style?
In this BlockFi review, we'll take a closer look at all of the firm's features, pros, and cons. We'll discuss the advantages and disadvantages of using BlockFi's intuitive and low-cost platform so you can decide if it's right for your needs.
Editor's Note
Following FTX's bankruptcy filing, BlockFi paused withdrawals on its platform as of November 10, 2022. Also, anyone with a BlockFi Visa credit card can no longer use this service. Based on these incidents, we don't recommend BlockFi as a reputable cryptocurrency platform.
Bottom Line: BlockFi is a New York-based cryptocurrency financial institution where users can buy and sell cryptocurrencies. BlockFi also offers interest-earning accounts, low-cost USD loans secured with crypto, and fee-free trading.
| | |
| --- | --- |
| Account and trading fees | |
| Offerings | |
| Features and tools | |
| Security | |
| Customer support | |
| Ease of use | |
---
What Is BlockFi?
When the New Jersey-based BlockFi launched in 2017, it was primarily known as a centralized crypto lending company. Like a traditional bank, BlockFi issues loans, accepts deposits, and uses funds to make interest-bearing investments. However, since BlockFi is in the crypto business, all its transactions focus on digital assets like Bitcoin, Ethereum, and stablecoins.
Although BlockFi's top product remains its crypto-backed loans, it now offers a suite of crypto-related services. Customers with a BlockFi account could trade cryptocurrencies in a mini exchange, earn crypto rewards with a Visa credit card, and store crypto in a custodial hot wallet.
BlockFi enjoys the support of many prominent crypto exchanges and venture capitalist firms, including Gemini and Coinbase Ventures. In fact, Gemini is responsible for most of BlockFi's crypto custody.
According to recent filings, BlockFi has roughly $14 billion under management and thousands of around 570,000 investors.
Editor's Note
The US Securities and Exchange Commission (SEC) and multiple state authorities fined BlockFi in 2021. According to the SEC, BlockFi was illegally offering interest-bearing products (i.e., BlockFi Interest Accounts or BIAs) to American clients. BlockFi paid $100 million in fines and agreed to pause BIA services in the USA. Currently, retail investors in America can't deposit crypto into BIAs.
---
How Does BlockFi Work?
Like all cryptocurrency exchanges, BlockFi provides a platform where investors can trade cryptocurrencies online. To use BlockFi's platform or any of its features, you'll first need to create and fund your account. Here's what you need to know.
Account Minimum
BlockFi has no minimum requirement to start using its platform. However, the company requires ACH deposits of at least $20 and wire transfers of at least $10. There's no minimum on crypto deposits, but there are special transfer limits depending on which coin you want to withdraw.
BlockFi's crypto withdrawal requirements are constantly changing, but here are a few current levels for major crypto assets:
Bitcoin: 0.0000274 BTC
Ethereum: 0.0000001 ETH
USDC: 0.0000001 USDC
Litecoin: 0.00005460 LTC
Getting Started
Before you open your BlockFi account, you need to check if you're eligible to do so. Then, you need to gather any required documents for your application.
BlockFi supports account holders over the age of 18 from around the world. However, there are some features of BlockFi, including the firm's interest-earning accounts, that are not available to people who live in US-sanctioned countries, such as Cuba and North Korea.
Additionally, before you open an account with BlockFi, you'll need to have certain documents available. All new investors need to provide:
Name
Phone number
Email address
Physical address
Date of birth
Income information
Social security number (for US residents)
Finally, you are required to provide a government-issued ID and a selfie for account verification when opening an account.
Opening an Account
Establishing a BlockFi account is a relatively straightforward process that you can complete on the firm's website or mobile app.
To create an account, you'll first enter your name and email address. Then, you'll create a password, verify your email address, and input your physical address information. Next, you'll enter your phone number, date of birth, income information, and social security number.
The final step of the account opening process is identity verification. As part of this step, you'll be asked to upload your ID photo and selfie to the platform.
Once that's done, you'll be taken to your BlockFi account, where you can start buying and selling crypto.
Funding Options
An account with a crypto exchange like BlockFi won't do you much good if you can't fund it. So, you must know what your funding options are before you establish an account.
BlockFi currently supports three different account funding methods. You can transfer fiat currencies to your account using either wire transfers or ACH transfers. However, do note that all fiat currency held in your BlockFi account is converted immediately into Gemini Dollars (GUSD), which is a US dollar-pegged stablecoin.
You can also transfer existing cryptocurrency assets from your external wallet to BlockFi to use for trading or investing.
---
Cryptocurrencies Available on BlockFi
As of the time of writing, BlockFi supports a relatively small number of cryptocurrencies. Supported cryptocurrencies on the platform include:
BlockFi does not currently support many popular altcoins, including Polkadot and Bitcoin Cash. So, the platform is best for investors who are okay with a limited selection of well-established cryptocurrencies.
---
BlockFi Features
As with many crypto exchanges, BlockFi is jam-packed with features. These are some of the most important features to consider before you open an account with the firm:
| | |
| --- | --- |
| Minimum Deposit | $0 |
| Monthly Fees | $0 |
| Interest Rate on Deposits (APY) | Up to 8.75% |
| Earn Interest On | BTC, ETH, LTC, LINK, USDC, GUSD, PAX, PAXG, USDT, BUSD, DAI, UNI, BAT and more |
| Security | Two-factor authentication (2FA), cold storage, insurance on hot storage, AES-256 encryption and allowlisting |
| Supported Regions | Worldwide and 50 U.S. States |
| Apps | Mobile (iOS / Android) |
| Promotion | Earn up to $250 in Bitcoin |
| Support | Chat, Email, Phone and Support Tickets |
BlockFi Interest Account
The company's flagship feature, the BlockFi Interest Account (BIA), is a way to earn passive income from your cryptocurrency portfolio.
With a BlockFi Interest Account, you can accrue interest on any cryptocurrency held in your BlockFi-hosted wallet. Although interest percentages vary, the firm currently advertises rates from 0.50% to 8.75% APY.
BlockFi's Interest Accounts have no minimum balance and no hidden fees. You can also withdraw your funds from the account at any time.
Since the SEC's fine against BlockFi in 2021, retail investors in the USA can no longer open a BIA. Also, residents in US-sanctioned and watchlist countries, such as Iran and Syria, are not eligible for a BIA. However, BlockFi opened BIAs to accredited American investors in November 2022.
| Currency | APY |
| --- | --- |
| BTC | Up to 3.50% |
| ETH | Up to 3.50% |
| LTC | Up to 2.00% |
| UNI | Up to 3.00% |
| LINK | Up to 1.00% |
| USDC | Up to 5.00% |
| GUSD | Up to 8.50% |
| PAX | Up to 8.50% |
| PAXG | Up to 1.00% |
| USDT | Up to 8.75% |
| BUSD | Up to 8.50% |
| BAT | Up to 1.00% |
| DAI | Up to 6.00% |
| SOL | 5.00% |
| ADA | 5.00% |
| DOT | 10.00% |
| AVAX | 5.00% |
| DOGE | 2.00% |
| MATIC | 5.00% |
| ALGO | 2.50% |
| BCH | 3.00% |
| FIL | 2.00% |
| ATOM | 7.00% |
Trading Platform
Although many account holders are drawn to BlockFi for the firm's interest-bearing crypto accounts, the company also offers a crypto trading platform.
On the BlockFi trading platform, you can buy, sell, and exchange any of the firm's supported cryptocurrencies. The platform is intuitive and user-friendly, so it's a popular choice among new investors.
To use the platform, you simply need to log into your BlockFi account, select a cryptocurrency to trade, enter your desired trade value, and confirm your transaction. Doing so executes a market order and then transfers your purchased crypto to your interest-bearing wallet.
The best part? There's no commission fee when trading on the BlockFi trading platform. Yep, that's right—no fee whatsoever.
However, the ease of use of BlockFi's trading platform comes at the cost of versatility. Since the platform can only execute market orders, it's not ideal for traders that want access to advanced charting tools and order types.
OTC Trading
In addition to a standard trading platform, BlockFi also offers an OTC trading desk. This trading desk acts as an intermediary between two parties to reduce risk in large crypto transactions.
The company currently supports OTC trades for Bitcoin, Ethereum, and Litecoin, but they plan to add new cryptocurrencies in the future.
It's worth noting that BlockFi's OTC desk is designed specifically for institutional investors and what the firm titles "ultra-high net worth" traders. While the company does not publicly list its fees or minimum trade sizes for the OTC desk, it's implied that it's only for very large transactions (think tens of thousands of dollars).
Therefore, the BlockFi OTC desk is a potentially great tool for investors looking to make large transactions. However, you'll need to contact the company directly for a quote on fees for this service.
Crypto-Backed Loans
If there's one feature of BlockFi that makes the firm stand out in the crypto exchange industry, it's this: crypto-backed loans.
With BlockFi, you can leverage your crypto assets to get a US dollar loan—all without having to sell your crypto. The company allows you to take out a loan of up to 50% of the value of your crypto and they charge fees as low as 4.5% APR (plus a 2% origination fee) over a 12-month term.
When you apply for a crypto-backed loan through BlockFi, you will receive your funds on the same business day. You can also repay your balance early without any additional fees.
However, using crypto as collateral on a loan is risky. Crypto prices are volatile and there's a chance that your loan value will exceed your collateral value. If this happens, you may need to add more collateral to your loan account or pay off a portion of your loan. Otherwise, you risk defaulting on your loan.
So, use crypto-backed loans with caution and only when you're confident in your ability to repay.
| LTV | Interest Rate | Origination Fee |
| --- | --- | --- |
| 50% | 9.75% | 2.00% |
| 35% | 7.90% | 2.00% |
| 20% | 4.50% | 2.00% |
Rewards Credit Card
BlockFi's Rewards Credit Card is a credit card that gives you 1.5% back in Bitcoin rewards on every purchase. These rewards are paid out into your BlockFi Interest Account on a monthly cycle to help you maximize your earnings.
Plus, the card has no annual fee or foreign transaction fee. This makes the BlockFi Rewards Card a quick and easy way to earn free crypto just by making daily purchases.
Beyond Bitcoin, their Rewards Flex feature allows users to select from any of the crypto assets supported on BlockFi and receive their reward in that asset type. You can opt to get your rewards on Ether (ETH), Litecoin (LTC), Chainlink (LINK), PAX Gold (PAXG), Basic Attention Token (BAT), or Uniswap (UNI) at the same rewards rate. Or, you can also opt you receive your rewards on stablecoins like Gemini Dollar (GUSD) and USD Coin (USDC).
Recurring Trades
If you're looking to automate your crypto investments, recurring trades might be what you need. BlockFi's recurring trades feature allows you to establish a daily, weekly, or monthly investment schedule so that you can regularly purchase more crypto.
For example, you could set up a trade to buy $100 of Ethereum every month using your Gemini dollar balance. That way, you can take advantage of dollar-cost averaging to help grow your assets over time. Plus, BlockFi doesn't charge commission fees on this feature, helping you save money in the long run.
BlockFi Wallet
The BlockFi Wallet allows users to easily buy, sell, trade, and hold cryptocurrencies and stablecoins. This wallet is a non-interest-bearing account allowing BlockFi Rewards Credit Cardholders to store their Bitcoin rewards.
Some of the key benefits of the BlockFi Wallet include:
No setup fee to open an account and no minimum balance requirements.
Ability to trade a variety of cryptoassets.
Ability to use crypto assets held in BlockFi Wallet as collateral for crypto-backed loans.
Robust security features (e.g. allow-listing, 2FA, etc.)
Automatically generated tax documentation (*U.S. users only).
Make instant trades and exchanges with Instant Bank Transfers (ACH)
BlockFi Referral Program
BlockFi currently offers a rewards program where you can earn $10 in Bitcoin each time someone you refer to the platform establishes an account and deposits more than $100. When this happens, your referee gets $10 in Bitcoin, too, making this a win-win situation for everyone.
Plus, after you refer five people to the site, BlockFi increases your reward to $20 per referral. Of course, this program can change at any time, but as it stands, it's a great way to earn extra Bitcoin just for introducing friends to BlockFi.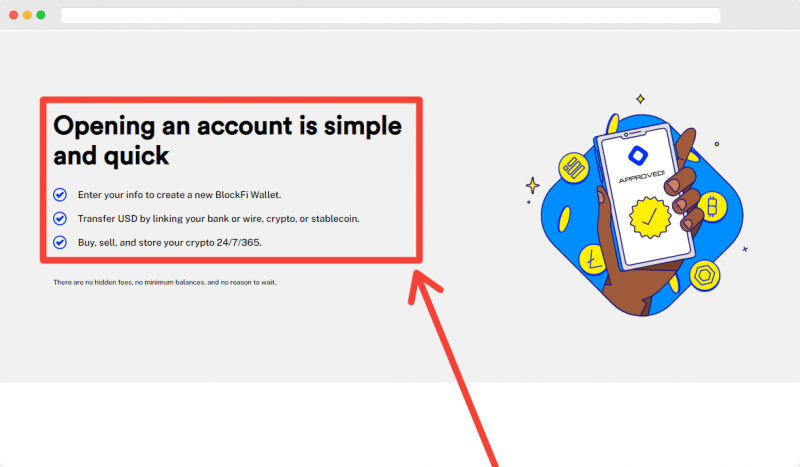 BlockFi Prime
BlockFi Prime is a crypto trading and lending portal tailored to institutional clients. With a BlockFi Prime account, you can access personalized financial support and 24/7 crypto trading on BlockFi's API. A few clients BlockFi says are good fit for its Prime portal include:
Family offices
Investment funds
Market makers
DeFi protocols
Pension funds
Crypto Mining Loans
BlockFi's Crypto Mining Loans are an extension of its Prime offering. However, as the name suggests, these loans are tailored toward those involved in the cryptocurrency mining industry.
Businesses that mine Proof-of-Work coins like Bitcoin could take out a BlockFi loan to fund and scale their operations. BlockFi says it offers these loans in both cash and crypto, miners can access BlockFi's customer service at any moment.
BlockFi Private Client
High net-worth clients or organizations interested in personalized wealth management could request BlockFi's Private Client service. With a Private Client account, customers will enjoy white-glove service from a member of BlockFi's team. BlockFi also offers more flexible borrow, earn, and trade features to private clients. For instance, you could take advantage of OTC trading and adjustable APRs for loans over $100,000.
Educational Resources
To help spread crypto awareness, BlockFi frequently posts educational articles on its Learn portal. Here, you can find details about topics like the Ethereum Merge and the latest news on cryptocurrencies. BlockFi also uses this portal to share significant product updates.
Mobile Apps
For those who feel more comfortable on their mobile phone, BlockFi offers an app for iOS and Android devices. You can download BlockFi's app from the App Store or Google Play. Once this app is installed, you can sign in as you would on your desktop and use all of BlockFi's services.
---
BlockFi Pricing & Fees
BlockFi is a low-cost crypto exchange and lender, but the company does charge a few relatively small fees.
BlockFi has unique withdrawal fee requirements for each cryptocurrency. A few of the current rates for major cryptocurrencies are as follows:
Bitcoin: 0.00025 BTC
Ethereum: 0.0135 ETH
Litecoin: 0.001 LTC
All supported USD stablecoins: 25 USD
Chainlink: 2 LINK
In October 2022, BlockFi granted people who spent over $100 per month with the BlockFi Visa Card to enjoy one free BTC transfer per month.
If you take out a crypto-backed loan from BlockFi, you can expect to pay an origination fee of 2% on your loan value. This fee rate is for US-based accounts, though, so it may vary depending on your country of residence.
However, BlockFi does not charge a commission fee on trades, nor do they charge monthly fees on individual accounts.
| Currency | Withdrawal Limit | Fees |
| --- | --- | --- |
| BTC | 100 BTC per 7-day period | 0.00075 BTC |
| ETC | 5,000 ETH per 7-day period | 0.02 ETH |
| LINK | 65,000 LINK per 7-day period | 0.95 LINK |
| LTC | 10,000 LTC per 7-day period | 0.0025 LTC |
| Stablecoins | $1,000,000 per 7-day period | $10.00 USD |
| PAXG | 500 PAXG per 7 day period | 0.015 PAXG |
| UNI | 5,500 UNI per 7 day period | 1 UNI |
| BAT | 2,000,000 BAT per 7 day period | 35 BAT |
---
BlockFi Security & Insurance
Important Notice
Following FTX's bankruptcy filing, BlockFi paused withdrawals on its platform as of November 10, 2022. Also, anyone with a BlockFi Visa credit card can no longer use this service. Based on these incidents, we don't recommend BlockFi as a reputable cryptocurrency platform.
When it comes to securing your assets, BlockFi means business. The firm uses advanced security features, such as address whitelisting, 2-factor authentication, and strong encryption to keep bad actors at play.
Furthermore, BlockFi partners with well-known institutions, such as Gemini, for custodial services that provide extra asset coverage. The company also holds a sizable amount of SEC-regulated securities at other reputable institutions, including Fidelity, to ensure that they always have cash on hand to fulfill withdrawal requests.
But, always remember that digital assets are not FDIC or SIPC insured. While BlockFi has a quality security system in place, the most secure place to store crypto is usually in your cold wallet.
---
BlockFi Customer Support
Should an issue arise with your BlockFi account, you can find answers to most common questions on the firm's online help pages. Additionally, you can use BlockFi's chatbot to quickly get an answer to your question or to submit a support ticket.
BlockFi allows US clients to access phone support by dialing (646) 779-9688. Just remember that this service is only available between Monday – Friday from 9:00 AM – 6:00 PM EST.
---
BlockFi Ease of Use
BlockFi was designed for crypto beginners. Anyone interested in a trading platform that offers many advanced options like limit orders and stop losses may be disappointed with BlockFi's UI/UX. However, very few complain about BlockFi being too confusing to use. On BlockFi's desktop setting, it's very simple to monitor your portfolio, make a trade, or pay a credit card bill.
Although BlockFi's mobile app has a similar style to the desktop platform, it doesn't receive as many rave reviews from customers. Currently, there's only a 3.5-star average rating for the iOS and Android BlockFi app. Although many reviewers enjoy BlockFi's desktop service, they complain that the mobile app lacks the same clean UI/UX found on the desktop setting.
On the positive side, BlockFi has relatively positive reviews on Trustpilot, especially for a crypto-related business. The average rating for BlockFi on Trustpilot is around 3.5 stars, which is higher than many other exchanges like Coinbase and Gemini. However, BlockFi's competitor Nexo tends to get better reviews on Trustpilot. Also, BlockFi has a relatively low score on the Better Business Bureau's website.
To be fair, BlockFi responded to all reviewers on TrustPilot and offered support to customers.
---
BlockFi Pros Explained
Intuitive user interface: BlockFi has a clean and intuitive UI/UX. People who want a clutter-free crypto experience will have no issues navigating BlockFi's pages.
No commission fees on trades: Although BlockFi only offers market orders, it won't charge you a commission on your trades. No matter how often you buy or sell a digital asset, you won't have to worry about this extra fee.
Ability to earn interest on crypto held in your BlockFi account: As long as you live in a region where BIAs are available, you can earn interest on your idle crypto on BlockFi. Just keep in mind that BlockFi will take control of your digital assets if you choose to deposit crypto into these accounts.
Custodial backing from Gemini, a New York Trust Company: Gemini is one of America's most regulated crypto exchanges and has a high reputation for its custody services. Since BlockFi partners with Gemini, you will enjoy the high-quality protection Gemini Custody is known for.
Option to open a crypto rewards credit card: Anyone interested in earning crypto rewards could apply for the BlockFi Visa credit card. Simply choose the crypto you want to earn and start racking up tokens with every credit card purchase.
Easy access to crypto-backed loans for quick funding: If you feel comfortable with the risk, BlockFi offers easy access to crypto-collateralized loans. As long as you have enough BTC, ETH, LTC, or PAXG to meet the loan requirements, you could receive instant USD without a credit check.
---
BlockFi Cons Explained
Significant legal and liquidity concerns: Besides the 2021 SEC fine, BlockFi has faced increased scrutiny over its internal finances. BlockFi reportedly fired 20% of its workforce in 2022. Following the bankruptcy of competitor Celsius, BlockFi entered an "Option to Acquire" agreement with the troubled FTX.US exchange. The bankrupt FTX also opened a $250 million credit line to BlockFi in the same year. It's still unclear what the future holds for BlockFi's business.
Small selection of available cryptocurrencies: BlockFi isn't a great platform for altcoin dabblers. While BlockFi has expanded its crypto offerings, it only has about a dozen coins and tokens. Many of the projects on BlockFi are either big-cap projects like Bitcoin and Ethereum or stablecoins.
Limited customer support options: While BlockFi now has a phone number for support, many people complain it takes a long time to get in touch with customer service. Also, phone support for BlockFi still isn't 24/7.
No BIAs for American retail investors: In line with the SEC's guidelines, BlockFi has curtailed its BIAs for American retail investors. While US residents could take advantage of other services like trading and the Visa credit card, it's unknown when interest accounts will return.
The trading platform only supports market orders: BlockFi wasn't designed with day traders in mind. If you're interested in advanced trading options like futures, margins, or limit orders, you'll need to look into major crypto exchanges like Binance or Kraken.
Risk of defaulting on crypto-backed loans with market fluctuations: Crypto-backed loans carry a high liquidation risk. Even though BlockFi's loans are overcollateralized, cryptos like Bitcoin are inherently volatile. Therefore, you'll need to pay careful attention to day-to-day price fluctuations while paying off your crypto loan.
---
BlockFi Alternatives
Although BlockFi is a solid platform for crypto investors that want to accrue passive income from their digital assets, it's not ideal for everyone. Here are some other exchanges to consider if BlockFi isn't right for you.
BlockFi vs. Coinbase
One of the world's leading exchanges, Coinbase is a popular crypto investment platform for new and experienced traders, alike. The firm offers basic and advanced trading platforms to help investors access crypto markets in the way that works best for them.
Additionally, Coinbase lets you earn crypto rewards by watching educational videos and by staking supported currencies. The company even has a separate online wallet app and the option to earn crypto rewards using a Visa debit card.
The downside? Coinbase has some hefty fees. But, it does support dozens of different cryptocurrencies. So, it's a nice choice for people who want to actively trade crypto, rather than holding it for the long term. Read our full Coinbase review to learn more.
BlockFi vs. Gemini
Gemini is a New York-based crypto exchange that has been in business since 2014. As mentioned above, Gemini is closely related to BlockFi, and the two companies offer almost identical services.
In fact, since BlockFi doesn't offer BIAs to American investors, Gemini now has more options for crypto clients who want to earn yield. You can't take out crypto-backed loans on Gemini, but you can loan your crypto into Gemini Earn for interest payments. Also, Gemini offers staking services for a few altcoins like Ethereum and Polygon.
Gemini doesn't have as many cryptocurrencies to trade as Coinbase, but it offers a wider altcoin selection than BlockFi. Also, Gemini has an advanced trading portal and crypto rewards Mastercard. Just keep in mind that Gemini charges commission fees for trading.
If you're not interested in crypto-backed loans and you can't access BlockFi's BIAs, it may be worthwhile reviewing Gemini's services. Read our full Gemini review to learn more.
Compare BlockFi
Find out how BlockFi stacks up against the competition.
---
Who is BlockFi Best for?
As one of the pioneers in the world of interest-bearing crypto accounts, BlockFi is the ideal platform for investors who want to make passive income off of their digital assets. As a result, it's a great choice for anyone that simply wants a place to buy crypto and hold it for the long term.
Furthermore, BlockFi's innovative crypto-backed loan feature and crypto rewards credit card mean that it's a solid option for anyone looking to harness the power of digital assets. The company's very low fees also make it a decent choice for cost-conscious investors.
However, BlockFi's crypto trading features are limited and the firm doesn't support many cryptocurrencies. To use BlockFi to its fullest extent, you'll also have to keep your assets in the firm's hosted hot wallet, which isn't always ideal. But if passive income from your crypto is what you seek, then BlockFi is worth considering.
---
Notable BlockFi Updates and News
Accredited Investors in USA can Deposit Into BIAs: In November of 2022, BlockFi announced it would allow accredited US investors to open interest accounts. However, there's still no news on when non-accredited retail investors in the USA could look forward to taking advantage of BIAs.
Non-US Residents Can Trade With BIA Accounts: An August BlockFi blog said those with a BIA account could trade their crypto directly in BlockFi's exchange. This eliminates the need to transfer crypto from a BIA account into BlockFi's custodial wallet before using the exchange.
BlockFi Introduces Free Monthly BTC Withdrawal For Visa Cardholders: Starting on October 1 2022, BlockFi said that anyone who spends over $100 on their monthly BlockFi Visa credit card balance could enjoy one free BTC transfer per month. People should see a rebate for these BTC transfers if they cross the $100 monthly threshold.
---
BlockFi FAQ
Here are our answers to some of your most common questions about BlockFi:
How Safe Is BlockFi?
BlockFi is a reputable cryptocurrency exchange with a track record of safety and security. Nevertheless, you can lose money while investing in crypto. Furthermore, there are always risks to keeping your crypto in an online wallet like BlockFi. So, for extra security, it's often best to transfer your assets to a cold wallet.
Is BlockFi Legitimate?
BlockFi is a legitimate cryptocurrency exchange that's subject to US federal financial regulation. The firm also has a custodian, Gemini, which is a New York Trust company that's subject to additional strict regulations for extra legitimacy and peace of mind.
When Does BlockFi Pay Interest?
If your crypto is held in a BlockFi Interest Account, your assets will accrue interest daily and it will be paid on a monthly basis. Your interest should be available on the last day of every month.
Has BlockFi Been Hacked?
BlockFi was hacked in May 2020 after a fraudster successfully SIM swapped a BlockFi employee's phone. The hacking incident lasted for just over one hour and the hacker was able to access personal information, though no funds were lost and no crypto wallets were compromised.
How Is My Cryptocurrency Protected with BlockFi?
BlockFi uses advanced security features, such as two-factor authentication, address whitelisting, and strong encryption to protect cryptocurrency held in BlockFi accounts. The firm also has a custodian (Gemini) and it runs regular disaster event scenarios to ensure that BlockFi is ready to protect your assets in the event of a major event or hacking attack.
---
Final Thoughts
If you're looking for a platform where you can earn interest on your crypto with relative ease, BlockFi is well worth considering. The firm's innovative interest-bearing accounts, rewards credit cards, and recurring trades features, combined with its super-low fees, make it a popular choice for anyone looking to invest for the long term.
That being said, BlockFi's basic trading features and limited cryptocurrency options mean that it's not ideal for active and advanced traders. However, if you want a simple and streamlined way to put your digital assets to work for you, BlockFi is one exchange that should be on your radar.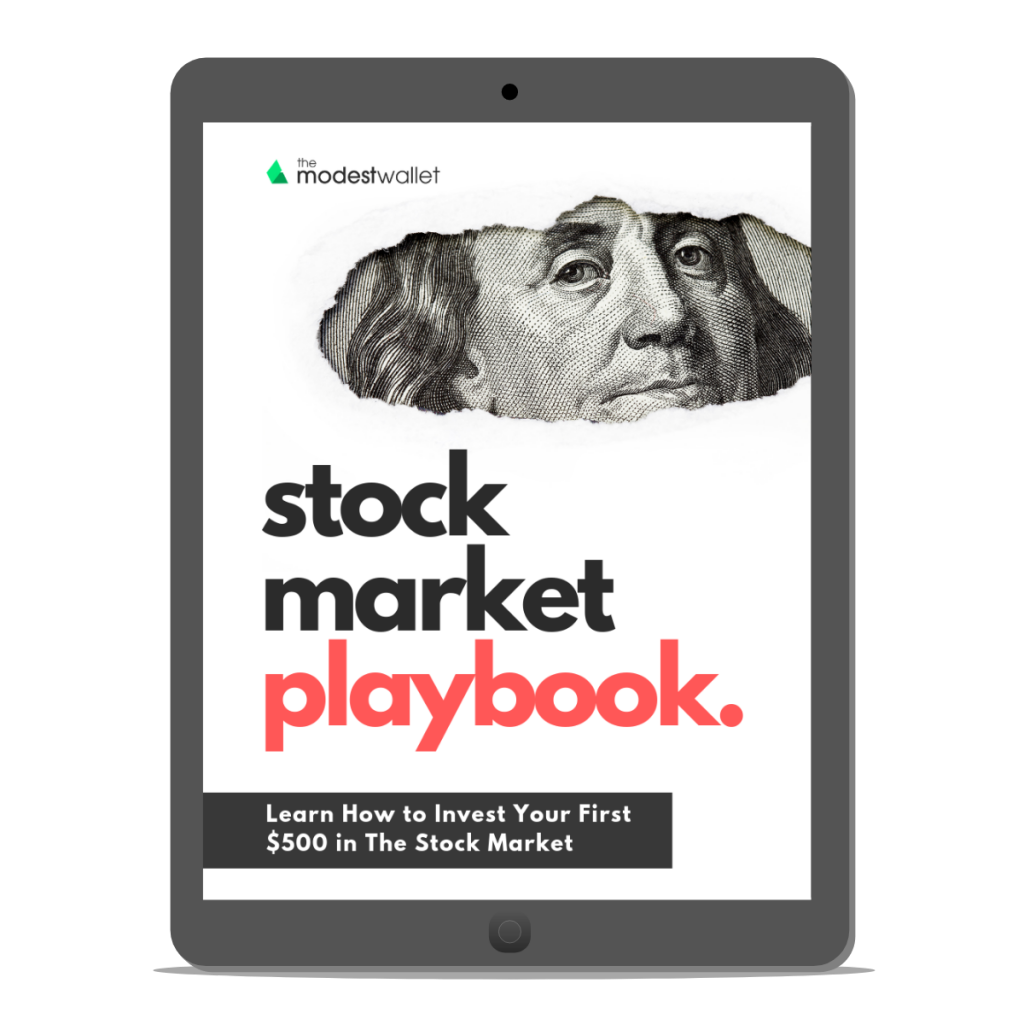 Get our free Stock Market Playbook to learn how to invest your first $500 in the stock market.
Plus our best money tips delivered straight to your inbox.

Gaby is a freelance writer and self-employed business owner with a personal interest in all things finance-related. She has a passion for educating others on how to make the most of their money and loves writing about everything from taxes to crypto.