BlockFi vs. Coinbase 2023: Which Platform Is Best?
Many or all of the products featured on this page are from our sponsors who compensate us. This may influence which products we write about and where and how the product appears on a page. However, this does not influence our evaluations. Our opinions are our own. Here is a list of our partners and here is how we make money.
---
The information provided on this page is for educational purposes only. The Modest Wallet is a financial publisher that does not offer any personal financial advice or advocate the purchase or sale of any security or investment for any specific individual.
Coinbase and BlockFi are headquartered on opposite sides of the US, but they have many similar features. Even if you've never invested in Bitcoin, these beginner-friendly platforms make it simple to buy, sell, and store crypto. Coinbase and BlockFi also offer many simple ways to grow your crypto portfolio.
Although investors could use either of these websites to get into crypto, they aren't identical. Whether you'd prefer Coinbase or BlockFi will depend on your risk tolerance, which tokens you're interested in, and your long-term crypto goals.
| | | |
| --- | --- | --- |
| | | |
| Our Rating | | |
| Fees | Up to 1% spread per trade | 0.50% per trade, 3.99% for debit/credit card purchases, and 1.49% for Coinbase wallet or bank account purchases |
| Supported Cryptocurrencies | 10+ | 50+ |
| Apps | Mobile (iOS and Android) | Mobile (iOS and Android) |
| Promotions | Earn up to $250 in Bitcoin | $5 worth of free BTC |
| Transactions | Buy, sell, exchange, send, withdraw, and receive | Buy, sell, exchange, send, withdraw, and receive |
| Wallets | Hot wallet | Hot wallet and cold wallet |
| Verdict | ideal platform for investors who want to make passive income off of their digital assets | User-friendly exchange with excellent liquidity and extensive directory of crypto assets |
| | | |
---
BlockFi vs. Coinbase: Overview
First off, let's take a broad look into BlockFi and Coinbase's backstories to help you better understand their reputations in the crypto industry.
About BlockFi
Most people classify BlockFi as a "crypto lending platform," but it offers way more than crypto-backed loans.
Since its founding in 2017, BlockFi has been on a mission to fuse cryptocurrency with traditional bank services. In addition to crypto-collateralized loans, BlockFi offers customers access to interest-bearing accounts, a crypto rewards credit card, and crypto trading.
BlockFi's main headquarters is in New Jersey and it has a close relationship with the NY-based Gemini exchange. Recent reports suggest BlockFi has at least $14 billion in funds under management.
Read our full BlockFi review to learn more.
About Coinbase
Coinbase has become the default American crypto exchange. Not only is Coinbase one of the oldest US-based crypto companies, it has the largest number of users in North America.
Coinbase now has at least 89 million users in more than 100 countries. This Cali-based company also claims to hold $278 billion in assets on its platform. While these numbers may not be as massive as arch-rival Binance's, they certainly make Coinbase a huge player in the exchange space.
If you'd like to learn more about Coinbase, please read our full Coinbase review.
---
BlockFi vs. Coinbase: How Do They Work?
BlockFi and Coinbase want to improve accessibility to cryptocurrency, but they have distinct ways of achieving this goal.
BlockFi
It's best to think of BlockFi as a "crypto bank." BlockFi offers many of the services you'd find at a traditional bank, except it deals in crypto.
When investors open a BlockFi account, BlockFi will use these funds for re-investments or loans to collect interest. People who open a BlockFi Interest Account will receive a cut of these profits each month.
Currently, the easiest way to get funds into a BlockFi account is via ACH transfers, but you could also send a wire transfer. You could also deposit a supported coin in your BlockFi hot wallet if you already have crypto.
Coinbase
If BlockFi is like a "crypto bank," Coinbase is more like a "crypto brokerage house" or a "crypto Forex market." Instead of trading stocks or fiat currencies, Coinbase specializes in facilitating trades between cryptocurrencies.
To get money in your Coinbase account, you could connect your bank account via ACH or wire transfer. You could also add money to Coinbase with a credit, debit, or PayPal transfer.
Once the money is in your account, Coinbase will execute whatever trade you want. You could either buy crypto with market orders on Coinbase's Standard platform or switch to Coinbase Pro for limit orders.
In addition to trading fees, Coinbase generates a lot of revenue by selling shares of stock, storing crypto for professional clients, and investing in promising crypto startups.
Funnily enough, Coinbase Ventures helped fund BlockFi!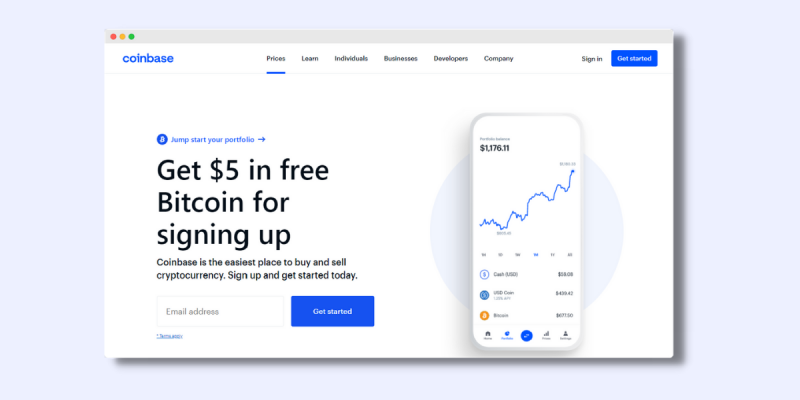 ---
BlockFi vs. Coinbase: Main Features
At first glance, it may seem like Coinbase and BlockFi offer the same features. However, when you look closer, you'll see there are subtle distinctions that could sway your opinion.
| | | |
| --- | --- | --- |
| | | |
| Cryptocurrency Supported | 10+ (Including BTC, ETH, LTC, LINK, USDC, GUSD, PAX, PAXG, USDT, BUSD, DAI, UNI, and BAT) | 50+ (Including BTC, ETH, LTC, ALGO, ADA, DAS, DOGE, DOT, MATIC, UNI) |
| Security | Two-factor authentication (2FA), cold storage, insurance on hot storage, and a bug bounty program | Two-factor authentication (2FA), cold storage, FDIC-insured USD balances up to $250,000, platform insurance against theft and a bug bounty program |
| FDIC Insured | No | Yes (U.S. Dollars) |
| Digital Wallet | | |
| Social / Copy Trading | | |
| Margin Trading | | |
| Interest Accounts | | |
| Crypto-backed Loans | | |
BlockFi
BlockFi's bread & butter has always been its crypto-backed loans. With this feature, you could use blue-chip coins like Bitcoin or Ethereum as collateral for a minimum $10,000 loan.
However, BlockFi is also famous for its BlockFi Interest Accounts (BIAs). BIA holders could deposit about a dozen digital assets to earn monthly interest payouts.
Editor's Note
At the start of 2022, the SEC and more than 30 US states sued BlockFi over its BIA service. BlockFi has to pay $100 million in fines to settle multiple lawsuits in the USA. Until BlockFi resolves these issues, American customers cannot open a BIA account.
Below, you'll find a preview of the top features on BlockFi.
Key Features
Crypto-backed loans: Take out a minimum of $10,000 after placing blue-chip cryptos as collateral at a 50 LTV rate.
BlockFi interest accounts: Deposit a supported cryptocurrency and earn monthly interest (currently unavailable in the USA).
BlockFi credit card: The world's first Visa credit card with a flat 1.5 percent crypto-back reward.
Crypto trading platform: Buy or trade among roughly a dozen blue-chip cryptos and stablecoins.
Recurring trades: Set up a schedule to invest funds in your favorite coins to help dollar-cost average.
Crypto wallet: BlockFi offers a custodial hot wallet for its supported cryptocurrencies.
Coinbase
Coinbase is primarily a crypto trading platform where you can buy, withdraw, and sell about 100 digital assets. You could use the fiat currency in your Coinbase account to purchase any of its supported cryptocurrencies.
Although Coinbase's primary offering is crypto trading, it now offers dozens of attractive secondary features.
Key Features
Coinbase Standard: Buy or sell cryptos with market orders or set up a recurring buy strategy.
Coinbase Pro: An advanced trading platform with candlestick patterns, limit orders, and lower fees.
Staking rewards: Deposit a proof-of-stake coin on Coinbase's platform and earn staking rewards.
Earn to learn: Watch videos on lesser-known crypto projects and earn a few dollars worth of that altcoin.
Coinbase card: A Visa debit card that's linked to your Coinbase account and offers up to 4%back in crypto.
Coinbase wallet: A non-custodial hot wallet that could store your tokens, integrate with DeFi, and connect with your primary Coinbase account.
---
BlockFi vs. Coinbase: Cryptocurrencies Supported
If you're just interested in blue-chip cryptocurrencies, you probably won't mind BlockFi's limited token selection. However, if you're in the market for speculative altcoins, you have to focus on Coinbase.
BlockFi
One of the weak points of using BlockFi is its small token selection. Currently, there are only 15 supported cryptocurrencies on BlockFi, and more than a quarter of these are stablecoins.
A few of the most prominent cryptos you could buy on BlockFi include the following:
While BlockFi continues to open up to large-cap altcoins like Algorand, you'll have difficulty finding mid or small-cap tokens on BlockFi.
Coinbase
Coinbase has an impressive token selection. Currently, you can find about 100 different digital assets for sale on the Standard Coinbase platform. Coinbase Pro also has more than 50 tokens to choose from.
Besides Bitcoin and Ethereum, a few tokens you could find on Coinbase include the following:
Litecoin (LTC)
Bitcoin Cash (BCH)
Cardano (ADA)
Polkadot (DOT)
Dogecoin (DOGE)
Shiba Inu (SHIB)
USD Coin (USDC)
---
BlockFi vs. Coinbase: Wallet
When you sign up for BlockFi or Coinbase, you will access a custodial hot wallet. However, Coinbase makes self-custody way easier with its Coinbase Wallet app.
BlockFi
Everyone on BlockFi can use a custodial crypto wallet that's attached to their account.
Please keep in mind that BlockFi holds the private keys to your crypto wallet. Also, any funds you deposit into a BlockFi's crypto wallet won't earn rewards like a BlockFi Interest Account.
Coinbase
When you buy crypto on Coinbase, your digital tokens will go into a custodial hot wallet attached to your account. However, you could easily take control of your private keys by downloading the Coinbase Wallet app.
Unlike your Coinbase exchange account, the Coinbase Wallet is non-custodial. While this gives you better control over your crypto, please remember it's not eligible for any of the insurance protections on the Coinbase exchange.
---
BlockFi vs. Coinbase: Security
Millions of people trust BlockFi and Coinbase to watch over their crypto. However, just because these companies have a good reputation may not mean they fit your risk tolerance.
BlockFi
First off, BlockFi doesn't offer FDIC or SIPC protections. Also, please remember BlockFi recently had to pay $100 million to US regulators and it continues to be one of the SEC's top targets.
Despite these negative headlines, BlockFi has a high safety reputation in the crypto industry. Why? Well, the BlockFi team is committed to working with local regulators to fix its compliance issues. Also, BlockFi has partnerships with prominent venture capitalists and crypto custodians.
The highly-respected exchange Gemini handles most of BlockFi's crypto custody, but BitGo and Coinbase also help with BlockFi's security. BlockFi also claims it only buys SEC-approved investments.
Coinbase
Since Coinbase is responsible for monitoring billions of dollars, it doesn't mess around with crypto custody. In fact, Coinbase keeps 98 percent of its crypto in cold storage and uses the latest AES-256 encryption technology. Coinbase also has USB and paper backups for its private keys locked in dozens of vaults.
Although hackers stole millions from Coinbase in 2021, the company quickly reported the issue and restored lost funds to customers.
Coinbase offers all of its customers FDIC insurance on USD up to $250,000 per person. While Coinbase can't offer FDIC on crypto, it carries a commercial crime policy of $320 million.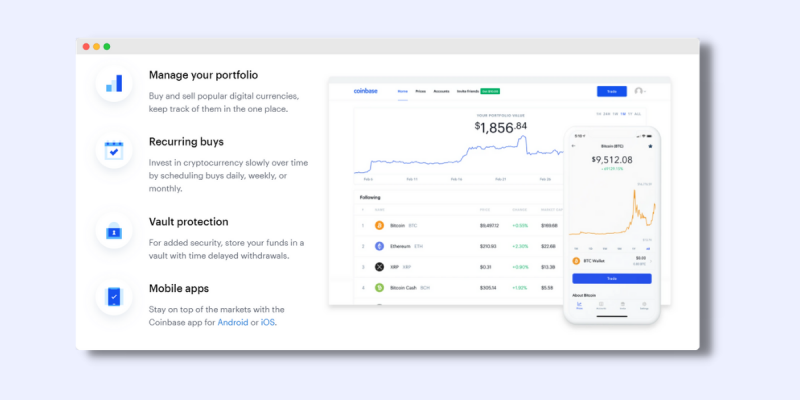 ---
BlockFi vs. Coinbase: Customer Support
Since BlockFi and Coinbase will be handling valuable crypto, you need to know there's someone to speak to if you have an issue.
BlockFi
There are three ways you could seek help on BlockFi's platform. First, you could visit the website's Help Center for professional FAQs. Next, you could send an email to a BlockFi employee. Lastly, you could call BlockFi's support staff at (646) 779-9688.
Just keep in mind that BlockFi only accepts calls between 9:30 AM – 5 PM EST on Mondays through Fridays.
Coinbase
Like BlockFi, you could open a direct message on Coinbase's website or send an email. Coinbase also has hundreds of FAQ articles on its help.coinbase.com portal.
For more pressing issues, Coinbase offers phone support to its customers. US residents could call (888) 908-7930 to speak with a member of Coinbase's customer care division.
Editor's Note
People who apply for a Coinbase Debit Card enjoy priority access to Coinbase's call center.
---
BlockFi vs. Coinbase: Fees
Although it may take some time to grasp BlockFi and Coinbase's fees, it's essential to know how much you'll be spending on your crypto.
| | | |
| --- | --- | --- |
| | | |
| Trading Amount | Varies based on account size and activity | Maximum order amount varies by payment method ($25,000 per day deposit limit in the U.S.) |
| Trading Fees | Up to 1% spread per trade | 0.50% per trade + transaction fee ($0.99 – $2.99) |
| PayPal Deposit | N/A | 2.50% |
| Debit/Credit Card | N/A | 3.99% |
| ACH Transfer | N/A | Free |
| Wire Transfer | $20 withdrawal fee for domestic wires and $30 withdrawal fee for international wires | $10 ($25 outgoing) |
BlockFi
One of BlockFi's most attractive features is its low fee structure. Customers don't have to pay a fee for ACH deposits, nor will they pay monthly fees on their BlockFi account. BlockFi doesn't charge commission fees on buying or trading crypto, but you will have to pay a one percent spread.
Currently, BlockFi only offers one free crypto withdrawal per month on the following assets:
Bitcoin
Litecoin
GUSD
USDC
PAX
BUSD
Dai
USDT
If you want to make two withdrawals in one month, you'll have to pay $50 for stablecoins, 0.001 LTC, or 0.00075 BTC.
| Currency | Withdrawal Limit | Fees |
| --- | --- | --- |
| BTC | 100 BTC per 7-day period | 0.00075 BTC |
| ETH | 5,000 ETH per 7-day period | 0.02 ETH |
| LINK | 65,000 LINK per 7-day period | 0.95 LINK |
| LTC | 10,000 LTC per 7-day period | 0.0025 LTC |
| Stablecoins | $1,000,000 per 7-day period | $10.00 USD |
| PAXG | 500 PAXG per 7 day period | 0.015 PAXG |
| UNI | 5,500 UNI per 7 day period | 1 UNI |
| BAT | 2,000,000 BAT per 7 day period | 35 BAT |
Those withdrawing Ethereum, Basic Attention Token, Chainlink, Paxos Gold, or Uniswap will always have to pay a unique pre-set fee.
Lastly, people who take out a crypto-backed loan must pay 4.5% APR interest over 12 months. BlockFi also charges a 2% origination fee for opening a crypto-backed loan.
| LTV | Interest Rate | Origination Fee |
| --- | --- | --- |
| 50% | 9.75% | 2.00% |
| 35% | 7.90% | 2.00% |
| 20% | 4.50% | 2.00% |
Coinbase
How much you'll pay in fees to Coinbase depends on whether you're using Coinbase Standard or Coinbase Pro. Of these two, Coinbase Pro offers lower fees, but it doesn't have a beginner-friendly interface.
On Coinbase's Standard platform, you'll have to pay a flat 0.5% fee on all crypto trades plus a 1.49% variable fee for purchases over $200. If you're buying less than $200 worth of crypto, you'll spend between $0.99 to $2.99 per order.
| Total Trade Amount | Fee |
| --- | --- |
| Less than $10 | $0.99 |
| $10-25 | $1.49 |
| $25-50 | $1.99 |
| $50-100 | $2.99 |
By contrast, Coinbase Pro charges 0.5% in maker or taker fees for transactions of less than $10,000. These costs diminish the more money you spend per month.
| Pricing Tier | Taker Fee | Maker Stock |
| --- | --- | --- |
| Less than $10K | 0.50% | 0.50% |
| $10K-25K | 0.35% | 0.35% |
| $50K – $100K | 0.25% | 0.15% |
| $100K – $1M | 0.20% | 0.10% |
| $1M – $10M | 0.18% | 0.08% |
| $10M – $50M | 0.15% | 0.05% |
| $50M – $100M | 0.10% | 0.00% |
| $100M – $300M | 0.07% | 0.00% |
| $300M – $500M | 0.06% | 0.00% |
| $500M – $1B | 0.05% | 0.00% |
| > $1B | 0.04% | 0.00% |
Coinbase doesn't charge users to take crypto off its exchange, nor does it charge for ACH deposits. However, you'll have to pay $10 for any wire transfers and a 3.99% fee to use credit/debit cards or PayPal.
| Payment Method | Fee |
| --- | --- |
| Bank Account | 1.49% |
| Coinbase USD Wallet | 1.49% |
| Credit/Debit Card | 3.99% |
| ACH Transfer | Free |
| Wire Transfer | $10 ($25 outgoing) |
---
BlockFi vs. Coinbase: Platform and App
It's clear the developers at Coinbase and BlockFi took the time to create a user-friendly experience. The UI on both sites makes it simple for new investors to get started.
BlockFi
BlockFi clearly lays out everything you need on its main webpage. Here, you'll find your total portfolio balance, as well as tabs for BIAs, credit card payments, and BlockFi's crypto wallet. BlockFi allows users to manage interest payments, withdrawals and deposits, and crypto trades by clicking on the respective tab.
BlockFi also offers a convenient mobile app for iOS and Android devices.
Coinbase
Even new investors don't report problems navigating Coinbase's Standard platform. All of the cryptocurrencies Coinbase offers are clearly labeled on the front page. You could also find links to all of Coinbase's other services on the top of its main website.
However, it will take practice to navigate Coinbase Pro. Since this trading platform is for professionals, there's a lot more technical information to take in. Thankfully, Coinbase has many top-notch FAQ guides to help new or intermediate investors master their Pro account.
Coinbase offers iOS and Android apps for Coinbase Pro and its standard exchange. You could also download the easy-to-use Coinbase Wallet if you want to keep your crypto in a non-custodial app.
---
BlockFi vs. Coinbase: What We Like (Pros)
There are many benefits associated with BlockFi and Coinbase, but below are some of the most noteworthy pros.
BlockFi
Secure platform with the backing of Gemini, BitGo, and Coinbase
Offers instant crypto-backed loans of $10,000-plus
Intuitive user interface
Attractive interest rates for people who could open BIAs
Visa crypto rewards credit card
Coinbase
Large and well-respected crypto exchange
FDIC protection on USD
Diverse assortment of altcoins
Option to trade on Pro of Standard platforms
Access to passive income features like staking rewards
---
BlockFi vs. Coinbase: What We Don't Like (Cons)
Even though Coinbase and BlockFi are successful crypto exchanges, they're not perfect for everyone. Here are a few drawbacks to know before signing up.
BlockFi
A known target of the US SEC
Limited selection of cryptocurrencies
Currently doesn't offer interest loans in the USA
No FDIC insurance
Can't trade with limit orders
Coinbase
High trading and transaction fees
Slow customer service
Complicated fee structure
Suffered a hack in 2021
---
Who Is BlockFi For?
Before signing up for BlockFi, you have to be OK with this company's limited crypto offerings. You should also know BlockFi's interest accounts have been on US SEC's radar. If BlockFi can rectify these compliance issues, it could offer investors high yields for holding their favorite cryptocurrencies.
However, even without a BlockFi Interest Account, customers could enjoy features like low trading fees, a Bitcoin rewards credit card, and access to crypto-backed loans.
Bottom line: BlockFi is best suited for passive crypto investors who want a simple user interface to access major large-cap coins.
Interest on Stablecoins: 8.25%
Interest on Bitcoin: 0.10% to 4.55%
Promotion: Earn up to $250 in BTC (*with a transfer of $100 or more in crypto)
---
Who Is Coinbase For?
Compared with BlockFi, Coinbase is a better choice for more active crypto traders. A Coinbase account gives you access to far more digital assets and Web3 integrations.
Although Coinbase's trading fees are high, many customers don't mind paying extra for Coinbase's high security, insurance, and compliance standards.
If you want to be more proactive with your crypto funds, Coinbase has more to offer versus BlockFi.

---
FAQ BlockFi vs. Coinbase
Are you still trying to choose between BlockFi and Coinbase? If so, these FAQs may help sway you in the right direction for you.
Which Is Safer: BlockFi or Coinbase?
Since Coinbase Ventures is involved with BlockFi, these companies have similar safety standards. True, BlockFi relies more on Gemini for crypto custody, but Coinbase and BlockFi keep most of their assets in cold storage. These sites also use the latest encryption technologies and safety measures like 2FA.
However, Coinbase has an advantage when it comes to insurance. When you deposit USD in Coinbase, you enjoy FDIC insurance of up to $250,000 per person.
Even though hackers successfully exploited a bug in Coinbase's SMS system, Coinbase has more insurance protections than BlockFi.
Which Is Cheaper: BlockFi or Coinbase?
If you're comparing Standard Coinbase against BlockFi, then BlockFi is the cheaper option. No matter which trade you make on BlockFi, you'll only have to pay a one percent fee. While that's not the "cheapest" in the industry, it's better than Coinbase.
However, if you use Coinbase Pro, you may end up paying less than on BlockFi. Remember that "maker" and "taker" fees on Coinbase Pro are 0.5 percent for trades under $10,000.
Which Is Better: BlockFi or Coinbase?
Choosing between BlockFi and Coinbase all depends on your goals and preferences. Generally, "hands-off" crypto investors prefer the extra yield they could get with a BlockFi account. By contrast, Coinbase is the better option for "hands-on" crypto traders who love exotic altcoins or using Web3 dApps.
---
Final Thoughts
Today, it's challenging to compare BlockFi with Coinbase. Since BlockFi had to pause on its American interest accounts, it has lost a considerable value proposition.
However, even as BlockFi settles this SEC compliance issue, it's better suited for passive investors who only want large-cap cryptos. Coinbase is a better platform for people who like to take a more active role in cryptocurrency. Not only will Coinbase give you more access to smaller altcoins, it's a well-established brand in hot industries like NFT trading and DeFi.
On a positive note, you don't have to be a crypto expert to use one of these American companies. After you establish what type of crypto investor you are, you should have an easy time choosing between BlockFi and Coinbase.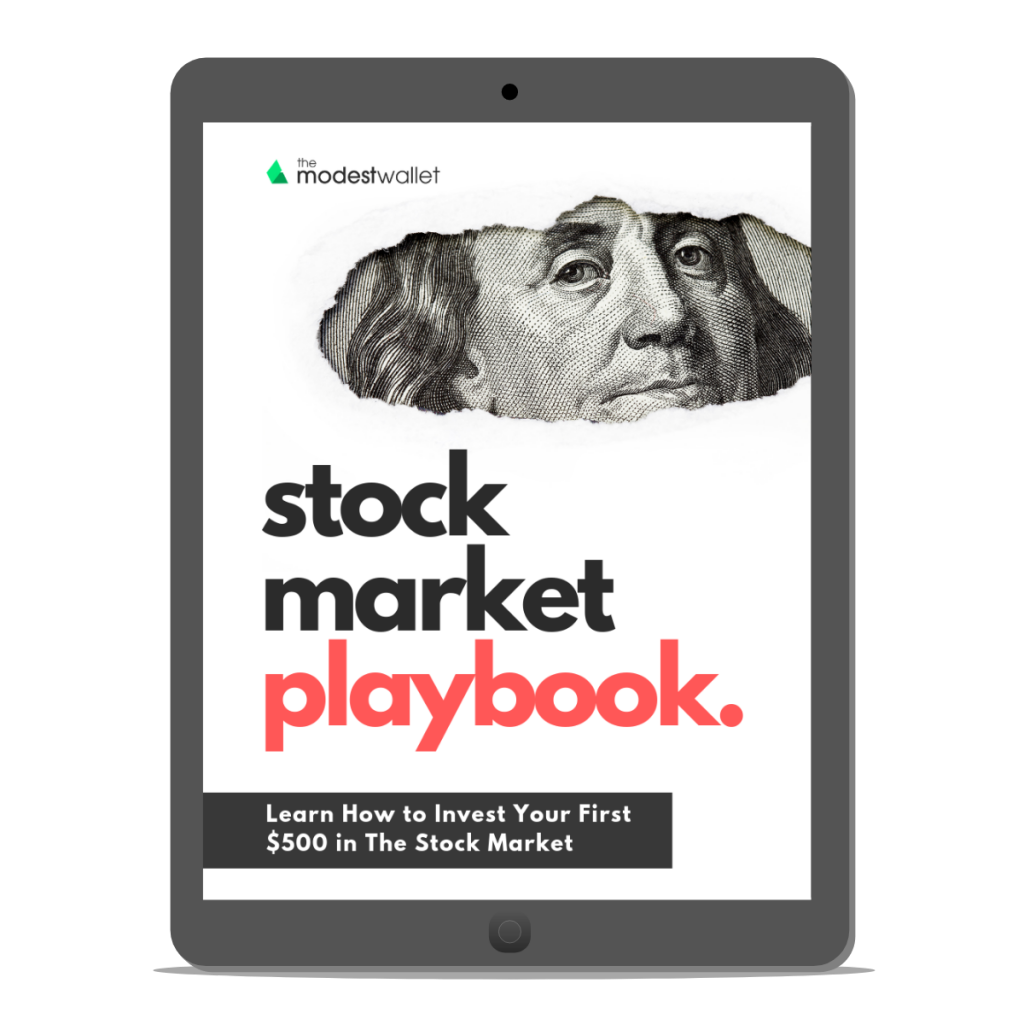 Get our free Stock Market Playbook to learn how to invest your first $500 in the stock market.
Plus our best money tips delivered straight to your inbox.

Eric Esposito is a freelance writer, editor, and cryptocurrency enthusiast. Although it took him a few years to grasp the Bitcoin revolution, Eric has become a crypto convert and long-term "hodler." Besides crypto investing, Eric is interested in helping others understand how to safely stack sats with passive income opportunities.