Cadre vs. Fundrise 2023: Which Platform Is Best?
Many or all of the products featured on this page are from our sponsors who compensate us. This may influence which products we write about and where and how the product appears on a page. However, this does not influence our evaluations. Our opinions are our own. Here is a list of our partners and here is how we make money.
---
The information provided on this page is for educational purposes only. The Modest Wallet is a financial publisher that does not offer any personal financial advice or advocate the purchase or sale of any security or investment for any specific individual.
Online real estate investment platforms are making it easier than ever to invest in this alternative asset. Real estate is a smart choice to diversify your portfolio and grow wealth over time.
Are you a brand-new investor looking for a low minimum investment and a hand-picked portfolio? Or are you a seasoned, accredited investor who wants to choose individual assets? Either way, there's a site for you.
Here, we'll introduce you to Cadre and Fundrise. Keep reading to learn about their main features, pros, and cons, whom each option is best for and much more.
| | | |
| --- | --- | --- |
| | | |
| Our Rating | | |
| In A Nutshell | Cadre is a real estate crowdfunding platform allowing accredited investors access to commercial real estate investment opportunities. Cadre was founded by Ryan Williams in 2014. | Fundrise is an online real estate platform that allows investors access to a portfolio filled with dozens of real estate projects — each one carefully handpicked and proactively developed with the goal of growing their net worth. |
| Our Review | Full Cadre Review | Full Fundrise Review |
| | | |
---
Cadre vs. Fundrise: Overview
Cadre and Fundrise are both crowdfunding investment platforms that focus on real estate. They both strive to keep fees low and rely heavily on technology and expert advice to choose quality offerings.
The main difference between the two is the level of investor who can access each service. With Fundrise, you don't need to be accredited, and you can invest as a Starter-level member with just $10. With Cadre, you need accreditation, and you'll need at least $25,000 to get started.
About Cadre
Founded in 2014, Cadre is a New York-based platform that gives people access to real estate investments that would usually only be available to institutions. The platform uses technology and experience to provide its members with quality offerings.
The company is committed to positive social change. One of their initiatives involves partnering with minority depository institutions, which are financial institutions led primarily by minority individuals.
Read our full Cadre review to learn more.
About Fundrise
Fundrise is all about empowering individual investors and giving them access to quality real estate investments. To achieve this goal, they use a combination of technology and in-house expertise.
The company was founded in 2010 and operates in Washington D.C. So far, their members have earned $160 million in net dividends.
To learn more, check out our full Fundrise review.
---
Cadre vs. Fundrise: How Do They Work
Both platforms work fairly similarly. They make it simple to get started after you answer some questions about yourself and your goals. The main difference in terms of membership is that with Cadre, you need to be accredited, while with Fundrise, any U.S. citizen who is 18 or older can invest.
Another difference between the platforms is that Cadre lets you choose individual deals. With Fundrise, you invest in a portfolio or product, such as a REIT, made up of various assets.
Cadre
Cadre carefully reviews potential investments in the world of commercial real estate. As they prefer quality over quantity, fewer than 5% of the properties they source make it onto the platform. In total, they've acquired 40 deals, investing more than $3.5 billion.
As a member, you can invest in products such as the Cadre Direct Access Fund. These funds are diversified and aim to produce strong returns with downside protection. While the Direct Access Fund is now closed, members can sign up to be notified about future funds.
You can also choose individual deals with Cadre's Deal-by-Deal Investing.
To invest with Cadre, you'll need to be accredited. This means you meet one of the following criteria:
Annual income of $200,000 or more for the previous two years
Annual joint household income of $300,000 or more for the previous two years
Net worth of $1 million (excluding your primary residence)
Fundrise
Since the company began, Fundrise has acquired over 200 real estate assets worth more than $5.1 billion. It focuses on purchasing assets for less than their potential value, a strategy known as "value investing." The Fundrise team then works with local partners to increase each property's value.
Fundrise members' portfolios consist of shares in these high-quality properties.
Anyone who is 18 and a citizen or permanent resident of the U.S. can join Fundrise. While some real estate investing sites require accreditation, including Cadre, Fundrise doesn't.
When you sign up, you can choose one of five account levels: Starter, Basic, Core, Advanced, or Premium. Each level has a different minimum investment ranging from $10 to $10,000.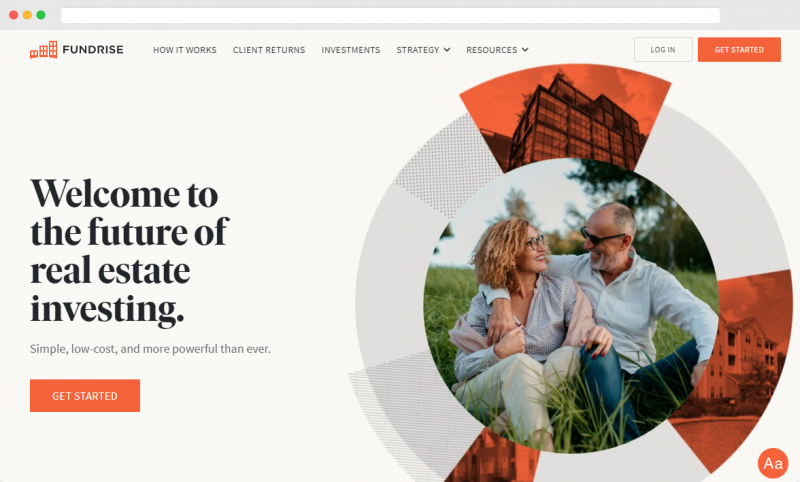 ---
Cadre vs. Fundrise: Main Features
Cadre and Fundrise each offer a range of features to help investors reach their goals. These features can help you choose which service is best for you.
| | | |
| --- | --- | --- |
| | | |
| Minimum Investment | $25,000 | $10 (Starter Portfolio), $1,000 (Basic Plan), $5,000 (Core Plan), $10,000 (Advanced Account Level), $100,000 (Premium Account Level) |
| Account Fees | 1.50% (asset management fee), up to 0.50% (administration fee), up to 3.50% (commitment fee) and 1.00% (transaction fee) | 0.85% (Asset Management Fee) and 0.15% (Advisory Fee) |
| Property Types | Commercial Real Estate (CRE) | Commercial Real Estate (CRE), Residential and Single Family |
| Advertised Returns | 18.2% (average returns) | 10.1% (Average returns) |
| Distributions | Quarterly | Varies by project |
| Time Commitment | 5+ years | 5+ years |
| Promotions | None | Advisor Fee Waived (*12 months) |
| Secondary Market | | |
| Accreditation Required | | |
| Self-Directed IRA | | |
| 1031 Exchange | | |
| Best For | High net-worth real estate investors looking for diversification | Investors looking for a low-cost entry into real estate investing |
| | | |
Cadre
If you want hands-on control over your investments, Cadre's Deal-by-Deal offerings are for you. You'll need a minimum of $50,000 per asset.
There are three types of investments that you can buy into on a Deal-by-Deal basis. The first is Cadre Fund Co-Investments. When Cadre opens a new fund, a portion of the value is allocated to Deal-by-Deal investors.
The other two types are Opportunity Zones and the Secondary Market. We'll touch on each of these in more detail below.
When you participate in a deal, you'll typically receive quarterly distributions into your bank account.
The Cadre Secondary Market allows investors to sell or buy certain assets during a two-week window each quarter.
Typically, when you invest in commercial real estate, you won't have access to your money for five to 10 years. The Secondary Market can potentially help you regain some liquidity if you need to sell sooner.
Cadre also allows you to invest in Opportunity Zones. These are areas that the government has designated as economically distressed. By investing in them, you earn tax benefits.
If you invest capital gains in an Opportunity Zone, you can reduce your capital gains tax. If your investment lasts 10 years or longer, you may eliminate 100% of your taxes. That's why Cadre's Opportunity Zone projects typically have hold periods of at least 10 years.
The Cadre Direct Access Fund is a diversified portfolio of institutional-quality assets. While this fund is now closed, Cadre plans to open additional funds in the future. You can sign up to be notified when these funds become available.
The minimum investment for Cadre funds is $25,000.
Make investing and receiving distributions easy with a Cadre Cash account. These accounts are managed by Evolve Bank & Trust and are FDIC-insured up to $750,000.
There are no fees for withdrawals, transfers, or deposits. You'll even earn a little interest; the variable APY as of January 1, 2021, was 0.001%.
When you sign up with Cadre, they'll automatically create a Cadre Cash account for you.
Main Features Overview
Deal-by-Deal Investments: Choose individual deals based on your investment strategy and receive quarterly distributions.
Secondary Market: Buy or sell assets directly to other investors.
Opportunity Zones: Earn tax benefits by investing in low-income census areas.
Cadre Funds: Balance risk and return with a diversified portfolio.
Cadre Cash: Use this savings account to fund your Cadre investments.
Fundrise
Fundrise might be the most accessible real estate investing platform out there. You don't need to be accredited, and you can get started with an impressively low investment minimum of just $10.
With Fundrise's Dividend Reinvestment Program (DRIP), the company automatically reinvests your dividends, allowing you to earn compound returns. You can choose which offerings to reinvest dividends into.
Start a traditional or Roth self-directed IRA held at Millenium Trust Company. Regular IRAs don't allow you to include real estate holdings, but self-directed accounts do.
There's an annual fee of $125. You may earn a fee waiver depending on your initial deposit amount and account balance.
Fundrise is currently raising money through an Internet Public Offering (iPO). The iPO gives members the opportunity to buy an ownership stake in Fundrise's parent company. There are no fees involved, but the minimum investment is $1,000.
Another of Fundrise's unique offerings is eREITs. This is the company's version of a REIT (real estate investment trust).
These funds are private and non-registered and are made up of diversified assets. They focus on a specific investment objective and geographic location.
Most real estate investments have a hold period of at least five years. If you need to redeem your shares prematurely, you can use Fundrise's redemption program. If you redeem before five years, there's a 1% penalty. After five years, there's no cost.
Main Features Overview
Low Investment Minimums: Sign up for a Starter account with a minimum investment of $10.
Dividend Reinvestment: Automatically reinvest your dividends and earn compound returns.
Self-Directed IRAs: Plan for your future by setting up a traditional or Roth IRA.
Fundrise iPO: Buy shares of Fundrise itself.
Access to eREITs: Invest in diversified funds with a specific objective.
Redemption Program: Redeem shares prematurely with limited fees.
---
Cadre vs. Fundrise: Investment Options
Each platform offers a range of investment opportunities. Cadre tends to focus more heavily on commercial real estate.
Cadre
The projects available on Cadre include multifamily apartment buildings, industrial spaces, office buildings, and hotels. You can choose to invest in a mix of these property types or focus on one category.
Fundrise
There are a variety of real estate properties on Fundrise. They range from commercial to residential and include single and multifamily rentals, commercial developments, and more.
Each Fundrise member's portfolio includes a dynamic, hand-picked group of properties.
---
Cadre vs. Fundrise: Returns
There are several factors that show how investment platforms are performing. Here, we'll look at each site's IRR, or internal rate of return. This metric shows the profitability of an investment or group of investments over their lifetime.
Keep in mind that these IRRs show the big picture. Each fund, asset, or product has its own rate of return.
Cadre
As of March 2022, Cadre reports a historic IRR of 17.8%. So far, seven investments have been fully realized, with returns ranging from 10.2% to 27.4%. All but one of these deals have outperformed the underwritten IRR.
Fundrise
According to Fundrise, their average IRR is 10.1%.
The company advises that investors can expect higher returns over time. This is due to real estate investments often following a J-Curve. Following this pattern, the most returns are realized near the later part of the investment period. As more money and time are invested in a property, its value continues to increase. Here Funrise's returns over the past five years:
2021: 22.99%
2020: 7.31%
2019: 9.16%
2018: 8.81%
2017: 10.63%
---
Cadre vs. Fundrise: Fees & Commissions
Fundrise and Cadre both advertise low fees. Here, we'll cover their pricing in more detail.
Cadre
Cadre's fees vary depending on what you invest in. For individual deals, you'll typically pay a 1.0% transaction fee and a 1.5% annual asset management fee.
On their Secondary Market, Cadre charges sellers 1.5% and buyers 3.25% of the gross transaction price.
Fundrise
Fundrise charges a 0.15% advisory fee and a 0.85% management fee per year, totaling 1%. Some projects may include additional costs such as liquidation or development fees.
If you sign up for an IRA, you'll pay $125 per year. This fee may be waived for one year if you invest $3,000 or more. If you maintain an account value of $25,000 or more, your fee will be waived on an ongoing basis.
---
Cadre vs. Fundrise: Platform and App
Both sites are intuitive to use and offer FAQs for getting started and completing different tasks. Fundrise has a mobile app, while Cadre doesn't.
Cadre
Cadre's site is streamlined and easy on the eyes.
The company doesn't offer an app at this time. The website is mobile-optimized, however, so you can access it from your smartphone or tablet.
Fundrise
The Fundrise site is easy to navigate. There's a dashboard that shows earnings, investment goals, and a visual breakdown of the projects you've invested in.
The Fundrise app is available for Android and iOS. It's highly rated and simple to use. You can access the app to create an account, check on your investments, and more.
---
Cadre vs. Fundrise: Customer Support
Both sites feature FAQs and blogs you can use to answer common questions. For additional help, you can reach out using email or a contact form. For Cadre, you can also call during business hours. Fundrise only offers phone support to Premium members.
Cadre
There are a few ways to get in touch with customer support at Cadre. You can send an email to your assigned sales rep or the main investor email address. There's also a form on the website you can use to send a message.
If you prefer to speak to someone on the phone, there are two numbers available: a toll-free 800 number and a local number based in Manhattan.
Cadre's customer support hours are 9 a.m. to 6 p.m. EST, Monday through Friday.
For general questions, there's a fairly extensive FAQ, and the Insights blog offers investing tips and info about Cadre.
Fundrise
If you're a Premium account member, you can schedule a call with an agent. Otherwise, you'll have to reach out via email or the Fundrise website's contact form. You'll typically hear back in one to two business days.
The Fundrise website has FAQs and articles on a variety of topics, from navigating your account to investment terms.
---
Cadre vs. Fundrise: What We Like (Pros)
Both of these investment platforms are award-winning and have many happy members. Here, we'll discuss some specific features we like about each one.
Cadre
Access to institutional-level assets
Choice between a fund and standalone deals (when a fund is available)
Impressive returns to date
Liquidity via Secondary Market
Access to Opportunity Zones
Thorough due diligence and selection process
Fundrise
Low minimum investment of $10
Open to non-accredited investors
Access to eREITs
Invest in Fundrise through iPO
Self-directed traditional or Roth IRA
Range of account levels
---
Cadre vs. Fundrise: What We Don't Like (Cons)
There are some things to be cautious of with any real estate investing platform. These investments are long-term and generally highly illiquid. Despite Cadre's and Fundrise's impressive track records, there's no guarantee a specific investment won't go south.
Here are a few other site-specific downsides to note.
Cadre
Only accredited investors can participate
High investment minimums are required
Sometimes only standalone deals are available; as of this writing, there is no Cadre fund
Fundrise
There are no individual deals available
Investors have to perform some due diligence themselves
Customer support is not available via phone except for Premium level members
---
Who Is Cadre For?
Cadre is best for investors with higher incomes and net worth since you need to be accredited to use the platform. You'll also need at least $25,000 to $50,000 to meet the minimum investment requirements.
Since real estate investments are highly illiquid, Cadre users should be comfortable deploying these amounts for at least five years. While sales on the Secondary Market are possible, they aren't guaranteed.
For those who meet the above criteria, Cadre offers exciting opportunities. Their offerings are carefully vetted and have resulted in impressive returns so far. Investors who want exposure to institutional-quality commercial real estate would do well to check them out.
Minimum Investment: $25,000
Fees:1.50% (asset management fee), up to 0.50% (administration fee), up to 3.50% (commitment fee) and 1.00% (transaction fee)
Promotion: None

---
Who Is Fundrise For?
Fundrise offers something for a wide range of investors, thanks to their five account levels. It should particularly appeal to non-accredited investors who may not have access to other crowdfunding real estate sites.
The investment minimum of $10 is a major draw for casual or beginner investors.
Fundrise's redemption program also offers peace of mind to anyone who feels hesitant about long-term projects. While most real estate investments last at least five years, with this program, you can redeem earlier with minimal penalties.
---
FAQ Cadre vs. Fundrise
You probably still have some questions about deciding between the two—Cadre vs. Fundrise. Here are our answers.
Do I Need to Be an Accredited Investor to Invest With Cadre or Fundrise?
Accredited investors are people or entities who can invest in securities that aren't registered with the SEC. To be accredited, you need to meet specific income and net worth requirements.
You do need to be accredited to invest with Cadre. With Fundrise, you don't need to be accredited.
Which Platform Is Better: Cadre or Fundrise?
Determining which site is better for you depends on your investment goals and whether you're in a position to be accredited.
If you don't meet the criteria for accreditation, Fundrise is better for you. The same is true if you don't have at least $25,000 as a minimum investment.
If you do meet those requirements, consider whether you want access to individual deals. If so, Cadre will be a better fit. If you want to open a real estate-based IRA, go with Fundrise.
Fundrise's fees are a little lower, at just 1% per year.
Fundrise typically offers a higher quantity of deals, while Cadre has fewer. However, this is largely due to Cadre's highly selective vetting process, which you may consider a selling point.
Historically, Cadre's returns have been higher, at around 18% compared to Fundrise's 10%. But again, this is partly due to having fewer and more highly selective offerings.
As you can see, each site has a variety of benefits.
Which Platform Is Better for Beginners Between Cadre and Fundrise?
For most beginners, Fundrise is likely a better fit. They don't require accreditation, and the minimum investment is much lower.
However, both sites are easy to use and provide educational resources and guidance. If you meet the accreditation criteria, you can consider Cadre, even as a beginner.
---
Final Thoughts
Although no investment is without risk, real estate tends to be a reliable method to build wealth and generate income. With inflation rising, real estate offers tangible assets that continue to appreciate.
This asset class has traditionally been reserved for the ultra-wealthy and institutional investors. But platforms like Cadre and Fundrise democratize the market.
The best site for you depends on your accreditation status and your goals and preferences. Either one will help you take advantage of high-quality real estate offerings.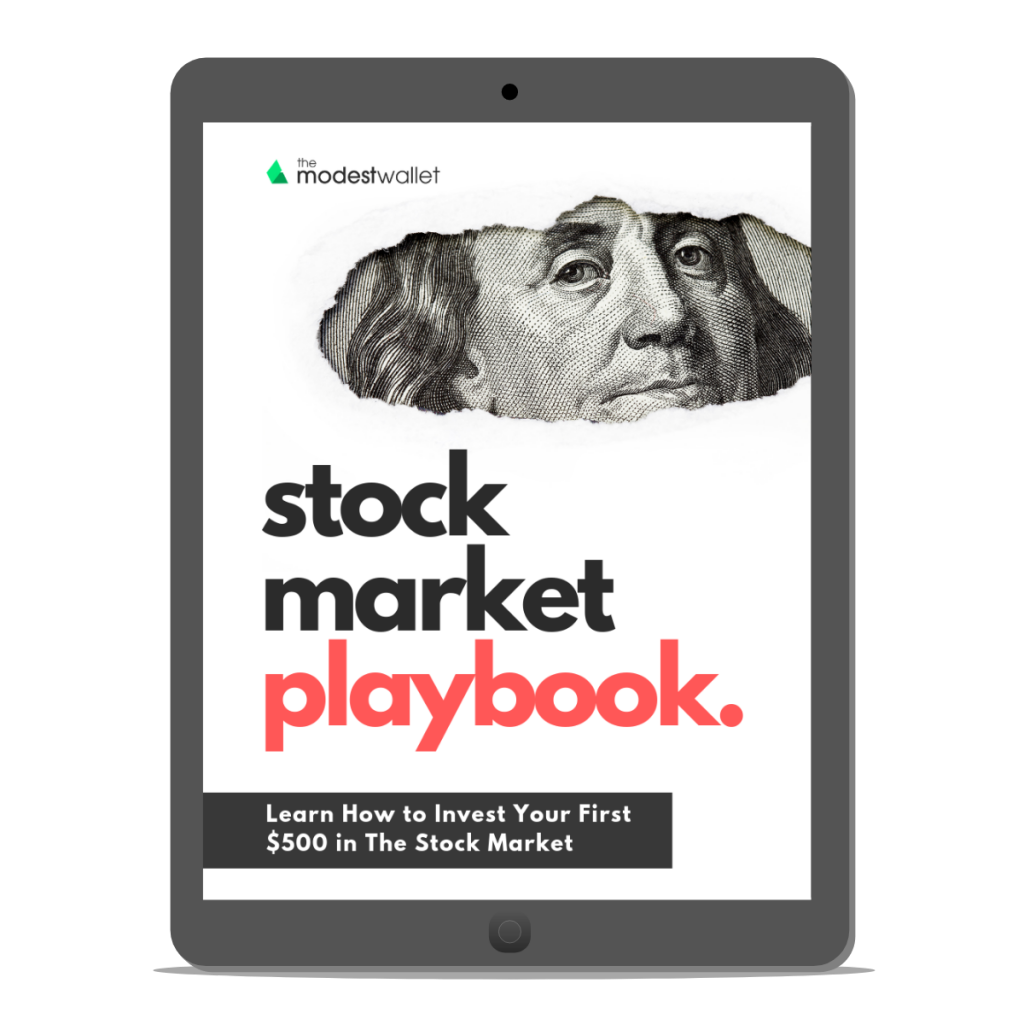 Get our free Stock Market Playbook to learn how to invest your first $500 in the stock market.
Plus our best money tips delivered straight to your inbox.

Amy Besen is a freelance finance writer who covers topics including the gig economy, small business funding, and FinTech. Before starting her writing business in 2019, Amy worked in financial services for 12 years. She believes in helping people access the tools and knowledge they need to make better decisions about money.