Celsius Network Review 2023: Earn, Borrow, and Pay with Crypto
Many or all of the products featured on this page are from our sponsors who compensate us. This may influence which products we write about and where and how the product appears on a page. However, this does not influence our evaluations. Our opinions are our own. Here is a list of our partners and here is how we make money.
---
The information provided on this page is for educational purposes only. The Modest Wallet is a financial publisher that does not offer any personal financial advice or advocate the purchase or sale of any security or investment for any specific individual.
Celsius Network is a platform for crypto-savvy investors that want to make the most of their digital assets. With the firm, investors can access interest-bearing accounts, crypto-backed loans, and crypto rewards.
But is Celsius Network the right option for your portfolio?
In this Celsius review, we'll take a look at what the firm offers to investors. We'll give you insight into how the platform operates and its pros and cons. That way, you can decide if it's the best place for your investing needs.
Important Notice
On July 13, 2022, Celsius started a voluntary restructuring process under Chapter 11. Read the Celsius announcement to learn more. As a result, we do not recommend Celsius' products and services to our readers.
on Celsius Network's website
Quick Summary: Celsius Network is a financial technology company offering an array of products and services from interest-bearing savings accounts to borrowing and payments with digital and fiat assets.
Promotion: None
What Is Celsius?
Founded in 2017, Celsius Network is the brainchild of entrepreneurs Alex Mashinsky and Daniel Leon. The firm is a crypto service provider with headquarters in the US, UK, Israel, Cyprus, Serbia, and Lithuania. Its goal is to make financial services accessible to everyone.
However, Celsius Network is not an exchange or brokerage. Rather, it's a centralized finance company that provides loans, interest-bearing accounts, and other similar features for investors with digital assets.
How Does Celsius Work?
To use Celsius, you first need to make and fund an account. Here's how it works:
Getting Started
Celsius offers accounts to investors in more than 100 countries around the world, including the US, Canada, the UK, and most of the European Union.
Everyone who makes a Celsius account needs to complete the identity verification process. To do so, you'll need the following information:
Full name
Physical address
Email address
Country of citizenship
Government-issued photo ID
Social Security number (US residents only)
Opening an Account
Once you have all the information you need, you can open a Celsius account in the firm's iOS or Android app.
After downloading the app, click the button to join Celsius. This will prompt you to enter your personal information and complete the identity verification process.
As part of this process, you'll upload a photo of your government-issued photo ID. Account approval usually takes just a few minutes, but it can take up to a couple of days.
Funding Options
Celsius offers the primary funding options for account holders: crypto transfers, in-app purchases with GEM, and in-app purchases with Simplex.
For crypto transfers, you can move any of the network's supported coins to your portfolio. There are no deposit minimums, maximums, or fees when sending crypto to your Celsius account.
If you want to purchase crypto in your Celsius account, you have two options: GEM and Simplex.
GEM is one of Celsius' partners and it offers a straightforward way to purchase about a dozen different coins using bank transfers (ACH and SEPA), debit cards, and credit cards.
Additionally, Celsius partners with Simplex for crypto purchases with a credit card or Apple Pay.
Cryptocurrencies Available on Celsius
Celsius supports more than 40 cryptocurrencies on its platform for its Earn and Borrow features. This includes major coins such as:
However, all crypto purchases on Celsius are made through one of the company's two partners: GEM and Simplex.
GEM supports a smaller selection of cryptocurrencies for purchase than the entire Celsius Network. These coins include:
Bitcoin (BTC)
Bitcoin Cash (BCH)
Bitcoin SV (BSV)
Ethereum (ETH)
USD Coin (USDC)
Tether (USDT)
Dai (DAI)
Binance USD (BUSD)
Gemini Dollar (GUSD)
Paxos (USDP)
Stellar Lumens (XLM)
Meanwhile, the Simplex platform as a whole supports over 90 cryptocurrencies. But there are only about half a dozen coins available for purchase through Celsius's mobile app.
Celsius Features
Celsius is a feature-laden crypto platform. These are the most important features that you'll find on the network:
| | |
| --- | --- |
| Minimum Deposit | $0 |
| Minimum Balance | $0 |
| Fees | $0 maintenance fees, $0 deposit or withdrawal fees (*other fees may apply) |
| Deposit Methods | Bank transfer (ACH), bank transfer, credit card and debit card |
| Interest Rate on Deposits (APY) | Up to 13.99% (U.S. residents) and up to 17.78% (Non-U.S. residents) |
| Loyalty Tier Reward Bonus | Bronze (5%), Silver (10%), Gold (15%), and Platinum (25%) |
| Loyalty Tier Loan Interest Discount | Bronze (5%), Silver (10%), Gold (15%), and Platinum (25%) |
| Earn Interest On | 40+ cryptocurrencies including BTC, ETH, CEL, SNX, MATIC, DOT, AAVE, BNT, DASH, and COMP |
| Security | Password protection, Two-factor authentication (2FA), entering your PIN/2FA for any withdrawal, photo and video verification for sensitive account actions, HODL mode and biometric security |
| Supported Regions | Worldwide and 50 U.S. States |
| Apps | Mobile (iOS / Android) |
| Promotion | Earn up to $600 in Bitcoin |
| Support | Contact Form, Help Center and Phone (+1 201 824 2888) |
Celsius Earn
If you're looking to earn interest on your crypto holdings, Celsius Earn might be what you need. This feature is an interest-earning account that can net you up to 17% on your assets.
Interest with Celsius Earn is paid weekly and you can earn additional rewards if you receive payments in CEL, the network's native token. There are no minimum balance requirements or fees for the service.
Additionally, Celsius Earn is one of the few interest rewards programs for crypto that offers compounding rewards. Many firms offer simple interest on your assets, which isn't as powerful as compounding interest over time.
Celsius Borrow
Celsius Borrow is a crypto-backed loan feature that gives eligible account holders access to stablecoin or US dollar loans in a matter of minutes.
These loans require no credit checks. Rather, Celsius Borrow loans use your digital assets as collateral. The potential benefit to this is that you get quick access to cash without the need to sell your assets.
Loan amounts with Celsius Borrow start at $100 for stablecoin loans at $15,000 for US dollar loans. You can receive your loan in one of six different stablecoins and choose among more than 40 coins for your collateral.
Interest rates on Celsius Borrow can be as low as 1% if your loan-to-value ratio is 25% or less. You can also get up to a 25% discount on your interest rates based on your CEL token rewards status and if you pay your interest in CEL.
Note that Celsius Borrow is not available in all geographic regions. Additionally, there are risks to crypto-backed loans, particularly if the value of your collateral drops while your loan is open. Keep these potential risks and drawbacks in mind before taking out a loan.
The current interest rates for loans is as follows:
| Loan to Value (LTV) | Interest Rate (APY) | Interest Rate (Paid in CEL) |
| --- | --- | --- |
| 25% | 1.00% | 0.75% |
| 33% | 6.95% | 5.21% |
| 50% | 8.95% | 6.71% |
Celsius Pay
Celsius Pay, or CelPay, is the firm's streamlined way to send and receive crypto payments. With CelPay, you can send any of the platform's supported coins to other Celsius customers in just a few seconds.
The firm doesn't charge any sort of transaction or network fees when sending crypto using CelPay. However, you can't use CelPay to send crypto to people who don't already have a Celsius account.
Celsius Credit Card
The Celsius Credit Card is a rewards credit card that you can use on daily purchases. It lets cardholders pay for their purchases using fiat currencies, stablecoins, or their CEL rewards.
Currently, the Celsius Card isn't yet available to the public and the firm hasn't released details about its rewards structure. But the company notes that the card has no annual, late payment, ATM, or foreign transaction fees.
CEL Token
CEL is the native token of Celsius Network. It operates as a utility and rewards token for users of the network. There's a maximum supply of about 695 million CEL tokens and only about 75% of these coins are currently in circulation.
The simplest way to earn rewards with CEL is to hold these coins in your interest-bearing Celsius Earn account. Additionally, investors with sizable quantities of CEL in their portfolio can earn up to 25% more rewards and get up to a 25% discount on their loan interest payments.
The rewards bonus and discount that you receive on the platform depend on the percentage of CEL token holdings in your portfolio. Celsius' rewards status levels are as follows:
| Reward Tier | CEL Token Holdings (% of Account Balance) | Rewards Bonus | Loan Discount |
| --- | --- | --- | --- |
| Bronze | 5% to 10% | 5% | 5% |
| Silver | 10% to 15% | 10% | 10% |
| Gold | 15% to 25% | 15% | 15% |
| Platinum | 25% to 100% | 25% | 25% |
However, do note that the CEL token and the CEL token rewards program are not currently available in the US.
Celsius Pro
Celsius Pro is the Celsius' trading terminal and support service for institutional and high-net worth investors. The platform offers custodial services plus competitive trading and lending rates on 40+ digital assets.
Account-holders with Celsius Pro also get access to a dedicated account manager. Fees for the service are determined on a case-by-case basis. Contact Celsius directly for more information about Celsius Pro's fees.
Mobile App
The Celsius iOS and Android mobile apps are the primary way that investors interact with Celsius Network. Both apps are fairly highly rated with regards to their convenience and streamlined user interfaces.
On the app, you can access all of Celsius's features, including Earn, Borrow, and CelPay. The app also supports crypto purchases through Simplex and GEM.
Additionally, you can use the app to send and withdraw crypto to any external wallet. The app also provides a QR code for your account so you can share your addresses with anyone that wants to send you crypto.
Celsius Pricing & Fees
Celsius advertises itself as a no-fee platform. The firm does not directly charge account, withdrawal, or deposit fees. However, there are some transaction fees associated with Celsius that are worth mentioning.
In particular, if you choose to purchase crypto through the Celsius App, you'll pay a purchase fee to either GEM or Simplex.
Purchases made with Simplex incur a 3.5% fee ($10 minimum). The only exception is for EEA and UK residents, who are charged a 2.99% fee. Meanwhile, GEM fees vary from 0.1% to 0.5% depending on your payment method.
Celsius Security & Insurance
All Celsius accounts are protected by the firm's cutting-edge security features. Celsius has a dedicated security team and a platform that meets ISO 27001:2013 security standards.
Celsius also offers a unique feature called HODL mode. With HODL mode, you can temporarily disable all outgoing transitions from your account. This can prevent any unauthorized transfers during long periods of time when you just want to sit back and HODL your assets.
With regards to insurance, Celsius has an insurance policy from Fireblocks. However, this insurance policy is just for funds kept in your hot wallet—not for those in your Celsius Earn portfolio.
The company does require collateral from borrowers that use funds held in Celsius Earn accounts. But, there's always a risk of loss if the firm experiences multiple major loan defaults.
Celsius Customer Support
As far as customer support goes, Celsius offers extensive online help pages. You can also contact customer support by email.
That being said, Celsius doesn't currently have phone or in-app chat support. Additionally, it can take a few days to get a response from the company's customer support team, especially during periods of high market volatility.
Celsius Pros
Available in more than 100 countries
Supports a wide array of cryptocurrencies
No account minimums or maintenance fees
Access to interest-bearing crypto accounts
Quick access to crypto-backed loans
Opportunity to earn extra rewards using CEL
Celsius Pro available for corporate and high-net worth clients
Solid security features
Can send crypto for free using CelPay
Celsius Cons
Funding options are complex and potentially expensive
Limited crypto purchasing opportunities
CEL token isn't available in the US
Maximizing rewards requires a large CEL balance
Slow customer support system
Photo ID verification required for all accounts
Celsius Alternatives
Not sure that Celsius is the platform for you? Here are some good Celsius alternatives to check out before you make an account:
Nexo
Nexo is a rapidly growing crypto lending and financial services platform. The company has more than two million users in more than 200 countries around the world.
At Nexo, investors can access interest-bearing accounts with rates of up to 17%. However, investors are limited in the number of times that they can withdraw crypto from a Nexo interest-bearing account each month.
The company also offers crypto-backed loans with payouts in stablecoins or fiat currencies. Additionally, Nexo has a streamlined crypto exchange. So, it's a potentially great choice for anyone that wants to do all of their crypto trading and investing on one platform. Read our full Nexo review to learn more.
BlockFi
BlockFi is an up-and-coming New York-based crypto services provider. The firm provides many of the same features as Celsius, including crypto-backed loans and the ability to earn interest on your digital assets.
When compared to Celsius, BlockFi offers relatively few cryptocurrencies, slightly lower interest rates on assets in your account, and higher interest rates on loans. However, BlockFi offers a more user-friendly trading platform and a sweet referral program.
The company is also US-regulated and it offers more functionality for investors in all 50 US states. So, it's often a nice alternative for investors in the US who might not otherwise be able to take advantage of all of Celsius's features. Read our full BlockFi review to learn more.
| | | | |
| --- | --- | --- | --- |
| | | | |
| Our Rating | | | |
| Minimum Deposit | $0 | $0 | $0 |
| Interest (APY) | Up to 17.00% | Up to 7.50% | Up to 17.00% |
| Apps | Mobile (iOS and Android) | Mobile (iOS and Android) | Mobile (iOS and Android) |
| Promotions | Get up to $600 in BTC | Earn up to $250 in BTC | Get up to $100 in BTC |
| FDIC Insured | | | |
| Web Access | | | |
| | | | |
Who Is Celsius For?
Celsius is a platform for crypto-savvy investors that want to earn interest or access crypto-backed loans. It's a powerful tool for investors that want to earn passive income on their digital assets without the hefty fees and account minimums that you get at many other companies.
However, the network's native token, CEL, isn't available in the US. For US-based investors, this lack of access to CEL can limit the functionality of the platform.
Additionally, Celsius isn't a crypto exchange. Therefore, it's a good additional tool for people who already have an exchange that they know and trust, as it's likely not going to be your go-to source for crypto trades.
Celsius FAQ
Here are our answers to some of your most commonly asked questions about Celsius Network:
Is Celsius Network Safe?
Celsius Network is a well-known crypto services platform. The firm has high-end security features. However, there are real risks to crypto-backed loans and interest-bearing accounts. So anyone considering opening an account with the firm should understand these risks before getting started.
Is Celsius Network Better Than Coinbase?
Celsius is a different type of crypto platform than Coinbase. With Celsius, you can access interest-bearing crypto accounts, crypto-backed loans, and limited crypto purchases. Meanwhile, Coinbase is primarily a crypto exchange that helps people trade digital assets. It also offers a slew of other features, but Coinbase is primarily for crypto trades.
How Does Celsius Network Make Money?
Celsius makes money through its lending services. It earns interest on all loans processed through Celsius Borrow. Additionally, any funds held in Celsius Earn accounts are lent out to corporations and investors who pay Celsius for access to these assets.
Is Celsius Network Insured?
Celsius Network has an insurance policy through its custodian, Fireblocks. However, funds in Celsius Earn that are lent out to investors are not insured. In these situations, Celsius requires borrowers to post collateral on their loans as a form of insurance against loss.
Is Celsius Network Regulated?
Celsius states that it is registered with regulatory authorities in all of its supported countries. In the US, Celsius is a registered Money Services Business with FinCEN. It also holds finance licenses in many US states.
Interest on Stablecoins: Up to 10.02%
Interest on Bitcoin: 3.05% to 6.20%
Promotion: Get up to $600 in BTC
Final Thoughts
Celsius is a popular crypto platform that offers a lot to love for investors. The company's interest-bearing accounts and crypto-backed loans are easy to use. They also offer some of the best interest rates in the industry.
However, Celsius's lack of a true crypto exchange means that it's best used in tandem with a reputable exchange. Plus, the firm's limited functionality in the US suggests that it's better for residents of countries where the CEL token is widely available.
Nevertheless, Celsius is worth considering if you're looking to earn interest on your assets or if you want to take out a crypto-backed loan. Either way, we hope this Celsius review helped you decide if it's the right platform for your needs.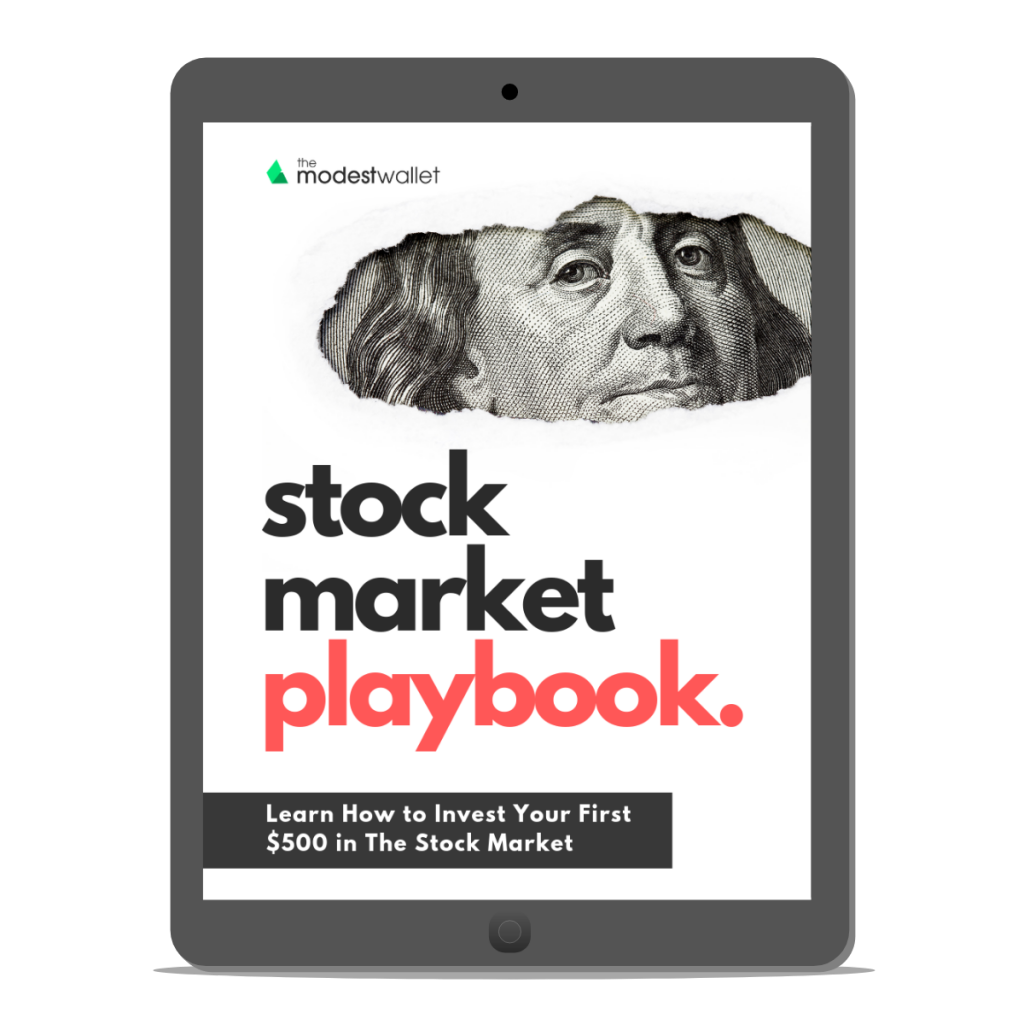 Get our free Stock Market Playbook to learn how to invest your first $500 in the stock market.
Plus our best money tips delivered straight to your inbox.

Gaby is a freelance writer and self-employed business owner with a personal interest in all things finance-related. She has a passion for educating others on how to make the most of their money and loves writing about everything from taxes to crypto.