Many or all of the products featured on this page are from our sponsors who compensate us. This may influence which products we write about and where and how the product appears on a page. However, this does not influence our evaluations. Our opinions are our own. Here is a list of our partners and here is how we make money.
The information provided on this page is for educational purposes only. The Modest Wallet is a financial publisher that does not offer any personal financial advice or advocate the purchase or sale of any security or investment for any specific individual.
Coinbase is a popular platform for cryptocurrency investors. However, while Coinbase's user-friendly design makes it a go-to choice for both new and experienced traders, its high fees can be a pain. Thankfully, there are plenty of Coinbase alternatives out there.
The key is figuring out which crypto exchange is right for your investing style.
In this article, we'll introduce you to the best Coinbase alternatives available today. We'll also discuss what you should look for when searching for a crypto exchange. That way, you can find the best exchange for growing your portfolio.
Best Coinbase Alternatives of 2021
With so many excellent exchanges out there to choose from, deciding on just one isn't easy. To help you out, here are the top Coinbase alternatives to consider.
Kraken: Best for Active Traders
Kraken is one of the oldest crypto exchanges in the world. Since its founding in 2011, Kraken has become a powerful platform for traders in more than 150 countries. As such this can be a great Coinbase alternative.
Kraken offers many benefits that investors can't get at Coinbase. This includes access to futures and margin trading as well as the premium Cryptowatch trading platform. Like Coinbase, Kraken also supports crypto staking and it has an OTC trading desk. However, Kraken has much lower trading fees.
Keep in mind that Kraken is mostly designed for experienced traders, so it's not always user-friendly. Many of the firm's features also aren't available in the U.S. But for experienced non-US-based investors, Kraken is an affordable and powerful choice. Read our full Kraken review to learn more.
Main Features
Supported Countries: 150+, plus 48 U.S.states
Available Crypto: BTC, ETH, DOGE, AAVE, LINK, + 45 more
Trading Fees: 0.9% to 1.5% for instant buys; less than 0.16% for Kraken Pro trades
Withdrawal Fees: None
Funding Options: Wire transfer, ACH, debit, and credit cards
Pros
Low trading fees
Futures and margins trading
Access to powerful charting tools
Staking available on some coins
Available in more than 150 countries
Cons
Limited functionality in the U.S.
Not as user-friendly as Coinbase
Binance: Best for Altcoins
Binance is a crypto trading platform that boasts the largest total trading volume of any exchange in the world. It is available in nearly every country and it has a special platform called Binance.US for U.S. residents. Binance is another good Coinbase alternative.
Like Coinbase, Binance.US offers basic and advanced platforms where you can trade more than 50 cryptocurrencies. The company also offers OTC trading and recurring buys. Non-U.S. investors can also access margins and futures trading, as well as ICOs (initial coin offerings).
For U.S. residents, Binance's primary advantage is its lower trading fees. Meanwhile, for non-U.S.traders, Binance provides excellent advanced trading features. This makes Binance a solid choice for traders that want both lower fees and plenty of features. Read our full Binance review to learn more.
Main Features
Supported Countries: Most countries, plus a special U.S.-based platform
Available Crypto: BTC, ETH, LTC, USDT, LINK, + 45 more
Trading Fees: 0.5% for instant buys and less than 0.1% for regular trades
Withdrawal Fees: ACH withdrawals are free, crypto withdrawal fees vary
Funding Options: ACH, wire transfer, debit card
Pros
Dedicated U.S. exchange
Low fees on crypto trades
Supports a wide range of cryptocurrencies
Advanced trading features for non-U.S. residents
Cons
Charges some withdrawal fees
Many features not available in the U.S.
Gemini: Best for Crypto-Backed Loans
A security-focused exchange with an intuitive layout, Gemini is a U.S.-based platform that strives to make trading crypto as easy as possible. The firm offers crypto trading services to residents of more than 50 countries and all U.S. states.
Gemini has trading features that are similar to what you'd find at Coinbase, including a basic trading platform and the advanced ActiveTrader platform. The firm also offers a crypto-backed credit card, custodial and OTC trading services, and a stablecoin, called Gemini Dollar.
Additionally, Gemini lets account holders earn interest on certain crypto balances. It even has a crypto-backed payment system that you can use for daily purchases. So, although Gemini is just as pricey as Coinbase, it offers a popular option for people that want to do more than just trade crypto. Read our full Gemini review to learn more.
Main Features
Supported Countries: 50+ countries, plus all U.S. states
Available Crypto: BTC, ETH, LTC, GUSD, DOT, + 35 more
Trading Fees: up to $2.99 or 1.49% for basic trades; 0.25% or less for ActiveTrader
Withdrawal Fees: None for ACH, crypto fees vary per coin
Funding Options: ACH, wire transfer, debit card
Pros
Opportunity to earn interest on crypto
Available in all U.S. states
Security-focused platform
Can earn free crypto through credit card rewards
Cons
Just as expensive as Coinbase
Limited access for non-U.S. residents
Account Minimum: $0
Fees: From 0.50% of the order total (plus transaction fees)
Promotion: $10 worth of Bitcoin (after buying or selling $100)
Voyager: Best for Newbies
✎ Important Notice
On July 1, 2022, at 2:00 PM Eastern Daylight Time, Voyager temporarily suspended trading, deposits, withdrawals, and loyalty rewards and communicated that they are exploring strategic alternatives to preserve the value of its platform.
Voyager is a publicly traded crypto broker that runs on a mobile-first platform. It is available only to U.S. residents outside New York. However, the company has plans to expand its services to other locations in the near future.
Technically, Voyager is a crypto broker that facilitates trades on 50+ cryptocurrencies for no additional commission fee. Voyager's biggest advantage over Coinbase is that it allows you to earn up to 9% interest on crypto assets held in your account.
Voyager also offers a crypto rewards debit card (launching late 2021), advanced charting tools, recurring purchases, and a native coin called Voyager Token. The downside to Voyager is its limited worldwide availability. But for a low-cost and user-friendly crypto platform, it's hard to beat. Read our full Voyager review to learn more.
Main Features
Supported Countries: U.S. only
Available Crypto: BTC, ETH, DOT, VGX, USDC, + 45 more
Trading Fees: No commission fees on trades
Withdrawal Fees: Varies for each cryptocurrency
Funding Options: ACH, wire transfer
Pros
Lets you earn interest on crypto
Commission-free crypto trades
Access to advanced charting tools
Option to open a crypto rewards debit card
Cons
Available only in the U.S.
Few advanced trading features
Only available on mobile
Bitstamp: Best for Low Trading Fees
Often called the "original global crypto exchange," Bitstamp is a crypto platform that got its start in 2011. The firm is popular among European-based investors as it's available throughout the EU. Its recent BitLicense certification in New York also means that Bitstamp is widely available in the U.S., too. Bitstamp is another great Coinbase alternative.
Bitstamp is specifically marketed for intermediate to experienced investors. It offers advanced charting tools, low trading fees, and the premium Tradeview trading platform. The firm now offers instant crypto purchases, too, but with some potentially hefty fees.
Even though the platform doesn't offer the additional features that you might find at Coinbase, Bitstamp's very low regular trading fees mean that it's a suitable choice for people who simply want to buy and sell crypto.
Main Features
Supported Countries: 100+ countries and all 50 U.S. states
Available Crypto: BTC, ETH, LTC, LINK, XLM, + 10 more
Trading Fees: 0.50% or less
Withdrawal Fees: Charges for some fiat currencies and cryptocurrencies
Funding Options: ACH, wire transfer, SEPA, debit, and credit card
Pros
Widely available around the world and in the U.S.
Low trading fees
Includes advanced charting tools
Access to the premium Tradeview platform
Cons
Limited cryptocurrency selection
High fees for some withdrawals and card purchases
Crypto.com: Best DeFi Exchange
Crypto.com is a fully-featured and rapidly growing crypto exchange. The company operates in nearly every country and all U.S. states except New York. It offers more than 90 cryptocurrencies and it features low trading fees.
With Crypto.com, you can access a powerful exchange, crypto-backed credit cards, rewards debit cards, and crypto-backed loans, among other features. The platform also supports margins, derivatives, and NFT trades. You can even earn interest on your digital assets, especially if you stake the company's native token, CRO.
Keep in mind that many of Crypto.com's features aren't available in the U.S. and that the platform can be tricky to navigate. But for experienced traders, Crypto.com is a low-cost option with all the bells and whistles you could dream of. Read our full Crypto.com review to learn more.
Main Features
Supported Countries: 150+ countries and 49 U.S. states
Available Crypto: BTC, ETH, MATIC, CRO, PAXG, + 85 more
Trading Fees: 0.4% or less
Withdrawal Fees: Varied charges for crypto withdrawals
Funding Options: ACH, wire transfer, credit, and debit card
Pros
Available around the world
Large selection of supported tokens
Offers margin, derivatives, and NFT trading
Option for crypto debit, and credit cards
Ability to earn interest on crypto
Cons
Many features not available in the U.S.
Complex interface
Coinmama: Best User-Friendly Interface
Coinmama is an easy way to buy and sell crypto. It was founded in 2013 and it is now available in more than 188 countries and 48 U.S. states.
With Coinmama, you can purchase nine different cryptocurrencies with the push of a button. The platform supports payments via nearly any payment method, including Google Pay and bank transfer. Doing so executes a market order for the crypto of your choice. Afterward, you can spend or save your crypto in any way you want.
However, Coinmama doesn't offer other features besides its crypto purchasing platform. But if you just want to buy crypto quickly and you're okay with paying extra for convenience, then Coinmama is a solid option. Read our full Coinmama review to learn more.
Main Features
Supported Countries: 188+ countries and 48 states
Available Crypto: BTC, ETH, ADA, XTY, XRP, + four more
Trading Fees: Up to 5.9% commission fee, plus 5% additional for card payments
Withdrawal Fees: None
Funding Options: ACH, Apple Pay, Google Pay, SEPA, credit, and debit card
Pros
Simplified way to purchase crypto
Orders process immediately
Available in nearly all locations
User-friendly interface
Cons
Few supported cryptocurrencies
Very high fees
No extra features
Swan Bitcoin: Best for Recurring Purchases
Swan Bitcoin is one of the youngest crypto trading platforms. It was founded in 2020 as a straightforward way for anyone to invest in Bitcoin regularly.
The idea with Swan Bitcoin is simple: You link your U.S. bank account and set up recurring purchases for Bitcoin via wire transfer or ACH. You can then establish automatic withdrawals to transfer your Bitcoin to your personal wallet. Doing so lets you accumulate Bitcoin over time so you can take advantage of changing market values.
Swan Bitcoin is available globally, but you need a U.S.bank account unless you use the Swan Private service. The firm currently only supports Bitcoin transactions and it has fairly high fees. However, if Bitcoin is all you want to invest in, Swan Bitcoin is a simplified way to build your portfolio over time.
Main Features
Supported Countries: Global, including all 50 U.S. states
Available Crypto: BTC
Trading Fees: 0.99% to 2.29% per purchase
Withdrawal Fees: None
Funding Options: ACH or wire transfer
Pros
Easy way to accrue Bitcoin
Fee discounts for higher volume investors
No deposit or withdrawal fees
Lets you set up recurring purchases on your schedule
Cons
Only supports Bitcoin
U.S. bank account required except for Swan Private
High fees for purchases
BlockFi: Best for Interest-Earning Accounts
Founded in 2017 and headquartered in New York City, BlockFi is a cryptocurrency exchange that offers users interest-earning accounts, low-cost USD loans backed by crypto holdings, and commission-free crypto trading.
BlockFi prides itself on providing some of the best security features in the cryptocurrency lending space. They also operate under federal and state-level regulatory guidelines in the United States.
BlockFi's main feature is its interest account that provides users a way to earn crypto while holding assets for long-term investments. Interest on selected crypto assets is paid monthly and compounds to maximize returns.
Another great feature is crypto-backed loans.BlockFi loans allow users to use crypto assets as collateral and receive USD. This is extremely beneficial from a taxation point of view as these loans don't represent a taxable event. Read our full BlockFi review to learn more.
Main Features
Supported Countries: USA
Available Crypto: BTC, ETH, LTC, LINK, USDC + 8 more
Trading Fees: Up to 1% spread per trade
Withdrawal Fees: Varies by cryptocurrency
Funding Options: Crypto, wire transfers, or ACH transfers
Pros
No monthly fees
No account minimums
Ability to earn interest on holdings
US-Based and Regulated
Use crypto assets as collateral for loans
Cons
APY and loan rates are volatile
No FDIC or SIPC insurance
Limited selection of crypto
eToro: Best for Copy Trading
The self-professed social cryptocurrency platform, eToro is an educational and simplified way for new investors to get their start in the world of crypto. eToro is available in more than 100 countries. It also has a US-based platform that's available in 41 states and Washington D.C.
Like Coinbase, eToro is an exchange where you can buy and sell cryptocurrencies. eToro also lets you copy the trades of other investors. It also has a social platform where you can share insight with other traders. eToro even has a managed portfolio service for hands-off investors.
Additionally, eToro offers an exceptional array of educational and research tools. The platform also doesn't charge trading fees other than spread charges. But if you want to learn more about crypto from other experienced traders, eToro is one exchange that's worth considering. Read our full eToro review to learn more.
Main Features
Supported Countries: 100+, including 41 U.S. states
Available Crypto: BTC, ETH, LINK, XLM, + 12 more
Trading Fees: No commission, spread fees up to 5%
Withdrawal Fees: None
Funding Options: ACH, wire transfer, and debit card
Pros
Lets you copy the trades of other features
Access to a trading-focused social platform
Dedicated U.S.-based exchange
No commission fees
Cons
Limited crypto selection
Not available in all U.S. states
Things to Consider in a Coinbase Alternative
These days, there are dozens of Coinbase alternatives available. So picking just one exchange for your trading needs can be challenging. Here are some things to consider in a Coinbase alternative to help you decide which platform is best for you.
Reputation & Reliability
The reputation and reliability of your exchange are always of the utmost importance. That's because any exchange worth investing with should be reputable enough to be trusted with your money.
Additionally, a quality crypto exchange needs to be reliable. This means that an exchange must function during periods of high volatility. Otherwise, you might not be able to place orders when it matters most.
Availability
Due to various regulations, not all crypto exchanges can operate in every country. As a result, determining whether a given exchange offers services in your country of residence is essential.
Keep in mind that while many exchanges claim to operate in hundreds of countries, they might limit their services in certain locations for regulatory reasons. Always double-check that the exchange you want to trade with offers the features you want in your region before you open an account.
Security Features
Security is always a concern when trading crypto. Therefore, you should take a close look at the security features that a given exchange has before investing.
Important features to look out for include high-grade encryption, two-factor authentication, and address whitelisting. If an exchange also offers a hosted hot wallet, you'll want to see if they have digital asset insurance and if they keep client funds in cold storage units for added security.
Liquidity
In an exchange, liquidity can be defined as how easy it is to convert one asset (such as fiat currencies) into another asset (such as Bitcoin) without negative effects on the asset's price. Highly liquid exchanges allow large amounts of assets to be exchanged without destabilizing the market.
The easiest way to assess the liquidity of an exchange is to look at its daily trading volume. The higher an exchange's daily trading volume, the more liquid it is. That's because exchanges with high trading volumes are less likely to see major price changes as a result of a large trade.
Cryptocurrencies Supported
Although there are thousands of cryptocurrencies out there, every exchange supports only a select few tokens. As an investor, it's important that an exchange supports your preferred cryptocurrencies. Otherwise, you won't get much use out of the platform.
Note that many exchanges offer certain cryptocurrencies in some countries, but not others. Always verify that the crypto you want to trade is available in your region before opening an account.
Fees & Commissions
Crypto exchanges are in the business of making money, and they do so by charging fees. The most obvious fees you'll find are fixed-rate or percentage-based trading fees.
Other fees to pay attention to include withdrawal and deposit fees. Some companies also hide trading fees in the spread price of a currency, which can mask the true cost of the exchange. Carefully read each firm's fee schedule before trading so you know what you're signing up for.
Ease of Use
Trading crypto can seem daunting to new investors. As a result, many exchanges now offer simplified interfaces for new traders. However, simplified platforms often don't provide the same level of charting tools and analysis that you can find on more powerful exchanges.
The reality is that there's no one perfect exchange interface for all investors. If you're new to crypto, a straightforward platform might be best. Meanwhile, more experienced traders might prefer a more complex exchange and the performance that such a platform can offer.
Deposit & Withdrawal Limits
Most crypto exchanges have deposit and withdrawal limits for a given period. These limits vary widely between exchanges. So research any limits before trading so that they don't negatively affect your investing experience.
Final Thoughts
Coinbase is a user-friendly crypto exchange, but it's not for everyone. There are plenty of superb Coinbase alternatives out there, each of which offers unique features for investors. While no one exchange is best for all traders, we hope that this article helped you find a crypto exchange that's suitable for your financial goals.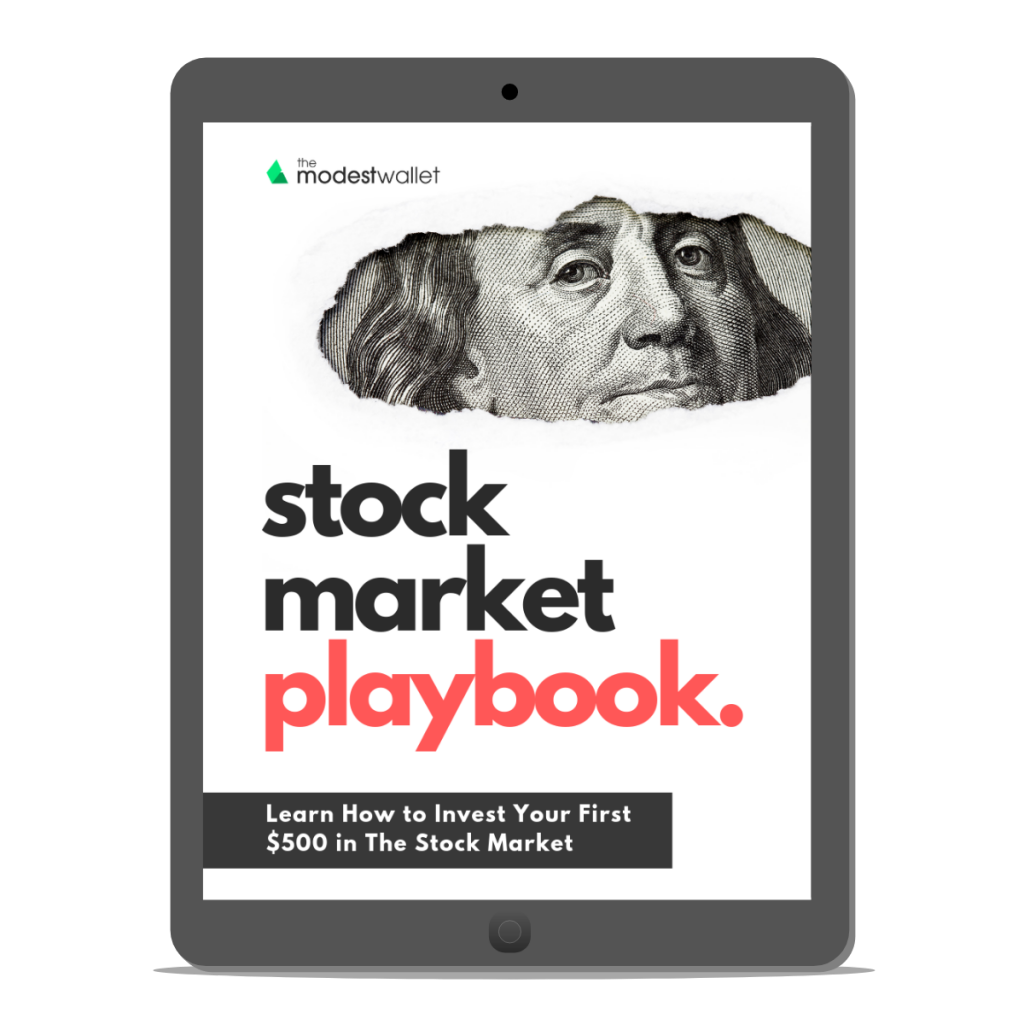 Get our free Stock Market Playbook to learn how to invest your first $500 in the stock market.
Plus our best money tips delivered straight to your inbox.

Gaby is a freelance writer and self-employed business owner with a personal interest in all things finance-related. She has a passion for educating others on how to make the most of their money and loves writing about everything from taxes to crypto.