Many or all of the products featured on this page are from our sponsors who compensate us. This may influence which products we write about and where and how the product appears on a page. However, this does not influence our evaluations. Our opinions are our own. Here is a list of our partners and here is how we make money.
The information provided on this page is for educational purposes only. The Modest Wallet is a financial publisher that does not offer any personal financial advice or advocate the purchase or sale of any security or investment for any specific individual.
If you need a quick way to buy crypto, Coinmama might be what you're looking for. With Coinmama, you can instantly buy digital assets with anything from a bank transfer to Apple Pay, making it one of the most convenient crypto brokers on the market.
However, is Coinmama truly the right option for your crypto investing needs?
In this Coinmama review, we'll take a look at how the platform operates and its various pros and cons. That way, you can see if Coinmama is all that it's cracked up to be.
Quick Summary: Coinmama is a cryptocurrency platform where users can buy and sell crypto with a credit card, debit card, or bank transfer. Coinmama serves more than 190 countries and territories around the world. 
What Is Coinmama?
Founded in 2013, Coinmama is a cryptocurrency exchange operating out of Dublin, Ireland (the company is owned by New Bit Ventures LTD, based in Israel). The firm was established as a way to make Bitcoin and other cryptocurrencies as accessible as possible.
Coinmama currently has more than three million clients in more than 180 countries. The company provides a simplified way for anyone to trade popular cryptocurrencies with the push of a button.
How Does Coinmama Work?
If you want to use Coinmama, you must create and fund an account. Here's a look at how Coinmama works.
Getting Started
To use Coinmama, you first need to verify your eligibility for the platform. The company operates in most countries around the world. However, Coinmama is not currently available in the states of New York or Hawaii.
If you are eligible to open a Coinmama account, you'll need to gather some personal information and documents before you apply. All Coinmama investors are required to provide personal information, including:
Full name
Phone number
Email address
Date of birth
Physical address
Additionally, you must submit a copy of your valid government-issued photo ID (note that, for US residents, this must be a driver's license, not a passport). You must also upload a selfie of you holding that ID.
Submitting this information to Coinmama makes you eligible for Verification Level 1. If you want to increase your spending limits on Coinmama (more on that in a bit), you may want to apply for Verification Level 2 or 3. To do so, you'll also need to provide:
A second government-issued photo ID
A copy of a recent utility bill or a recent bank statement
A completed KYC (Know Your Client) questionnaire
Opening an Account
To open an account, simply go to the company's website – note that Coinmama doesn't have a mobile app – and click the button to sign up.
You'll be prompted to enter your personal information and verify your email address. After, you'll upload copies of your government-issued ID and take a selfie.
Once that's set up, your account must be verified before you can buy crypto. The verification process can take anywhere from 15 minutes to a few days.
After your account is verified, you'll need to connect it to an external crypto wallet because Coinmama does not offer wallet services. So, you'll need to set up a personal hot or cold wallet to use the platform.
Funding Options
One of the primary features of Coinmama is its many account funding options. The firm supports several other payment methods, including:
Fedwire Wire Transfer (USD)
SWIFT Global Transfer (GBP)
SWIFT Fast Payment Transfer (GBP)
SEPA Transfer (EUR)
SEPA Instant Transfer (EUR)
Open Banking Transfer (GBP)
Skrill (EUR)
Credit and Debit Cards (Visa and Mastercard only)
Apple Pay
Google Pay
Crypto Transfers (BTC only)
However, note that each of the company's supported funding options has different fees, minimum order sizes, and transaction speeds.
For example, all bank transfers have a $250 minimum order size and some can take five business days to process. Wire transfers have a $500 minimum. Finally, most other funding options have a $100 minimum order size.
Cryptocurrencies Available on Coinmama
With Coinmama, you can buy several popular coins, including:
But keep in mind that you currently can only sell Bitcoin (BTC) on the platform. If you want to sell any other coins, you'll need to do so with a different broker or exchange.
Coinmama Features
Coinmama boasts a selection of features for the keen crypto trader. These are some of the features you can look forward to if you use the platform.
| | |
| --- | --- |
| Minimum Deposit | $50 |
| Spread Fee | XBX + 2% |
| Commission Fees | 2.93% to 3.90% (buy) and 2.93% to 3.90% (buy) |
| Number of Cryptocurrencies | 9 |
| Supported Cryptocurrencies | BTC, BCH, ETH, ETC, ADA, LTC, XTZ, XRP and DOGE |
| Supported Countries | 170+ including USA (except Hawaii and New York), Canada and UK |
| Account Types Available | Taxable |
| Apps | None |
| Promotion | None |
| Support | Email (support@coinmama.com), Support Tickets and Phone, California only (+1 650 600-9939) |
Trade Cryptocurrencies
Coinmama is primarily a place to buy cryptocurrencies. However, Coinmama is not a traditional exchange.
When you buy crypto from the company, you're not trading with another investor. Rather, you're purchasing crypto directly from Coinmama's inventory.
In addition to crypto purchases, Coinmama also lets you sell Bitcoin in exchange for USD or EUR. As of the time of writing, the company doesn't allow you to sell other cryptocurrencies.
Instant Transactions
One of the key benefits of Coinmama is its super-fast transaction speeds. Since the firm sells its crypto assets to investors, it can process transactions as soon as they're confirmed.
This makes purchases on Coinmama much faster than they would otherwise be on an exchange where buyers must be matched with sellers.
However, there are downsides to purchasing directly from a company like Coinmama. In particular, Coinmama tends to have higher prices than other brokers because it bases its coin prices on the XBX Index + 2%. This is different from exchanges where you usually pay the exchange's market price plus a spread fee (which can be quite small).
Loyalty Program
Coinmama offers a loyalty program that offers rewards for your crypto purchases. There are three loyalty levels within the program:
Crypto Curious – All accounts automatically qualify for this loyalty level. There are no discounts at this level.
Crypto Enthusiast – If you maintain a cumulative purchase amount of $5,000 in crypto over a rolling 90-day period, you can save up to 12.5% off the price of your Coinmama orders.
Crypto Believer – Investors with more than $18,000 in crypto purchases over a rolling 90-day period or a lifetime purchase amount over $50,000 can save 25% off their crypto orders.
Do note that your loyalty program savings appear as a crypto bonus when you process a buy order – not as a discounted price on your order.
Business Program
For institutional investors that want to buy more than $100,000 in crypto at a time, Coinmama offers a business program. This program includes access to:
Personal Coinmama consultants and security experts
Compliance guidance for your corporate investments
Discounted fees of 2.5% for the entire service
Signing up for the business program requires an application. So, contact the firm directly to learn more about eligibility requirements and to open an account.
Multiple Payment Methods
Most crypto brokers and exchanges only support a limited number of funding options. But, with Coinmama, you can buy coins using a slew of payment methods, including:
Bank transfers
Wire transfers
Credit and debit cards
Apple Pay
Google Pay
Coinmama's inclusion of Apple Pay and Google Pay is particularly groundbreaking. Coinmama was one of the first to support these payment options, making it a pioneer in alternative crypto purchasing methods.
High Spending Limits
Coinmama offers very high spending limits. These spending limits are determined based on your account verification level and are as follows:
| | Verification Level 1 | Verification Level 2 | Verification Level 3 |
| --- | --- | --- | --- |
| Total Transaction Limit | $15,000 | $50,000 | $1,000,000 |
| Daily Credit & Debit Card Max Order Size | $5,000 (max 5 orders per day) | $5,000 (max 5 orders per day) | $7,500 (max 5 orders per day) |
| Daily Wire & Bank Transfer Max Order Size | $15,000 (max 10 orders per day) | $35,000 (max 10 orders per day) | $50,000 (max 10 orders per day) |
| Monthly Credit & Debit Card Spending Limit | $15,000 (max 20 orders per month) | $30,000 (max 30 orders per month) | $40,000 (max 30 orders per month) |
| Monthly Wire & Bank Transfer Spending Limit | $15,000 (max 50 orders per month) | $50,000 (max 50 orders per month) | $100,000 (max 50 orders per month) |
There is a Verification Level 4 available for very active investors. Contact the firm directly for more information on how to apply.
Coinmama Pricing & Fees
If there's one area where Coinmama doesn't quite impress, it's in terms of the platform's confusing fee schedule. Here's what you need to know:
Transaction Fees
All crypto buy orders at Coinmama are processed using the coin's current going rate on the XBX Index, plus a 2% fee.
Coinmama also charges a commission fee. This commission fee varies based on your loyalty level and is as follows:
Crypto Curious – 3.81%
Crypto Enthusiast – 3.34%
Crypto Believer – 2.86%
Keep in mind that you may also need to pay a network fee when transferring your coins to your personal crypto wallet.
The company also charges commission fees for Bitcoin sell orders based on your loyalty levels. These commissions are:
Crypto Curious – 3.90%
Crypto Enthusiast – 3.41%
Crypto Believer – 2.93%
Payment Method Fees
Coinmama also charges fees based on your chosen payment method. Currently, Coinmama doesn't charge fees for bank or wire transfers. However, it charges a 2.5% fee for Skrill payments and a 5% fee for credit cards, debit cards, Apple Pay, and Google Pay purchases.
Coinmama Security & Insurance
When it comes to security and insurance, Coinmama is a bit of an outlier in the crypto broker and exchange industry. That's because, while the firm offers encryption and two-factor authentication on all accounts, it never actually stores your cryptocurrencies.
Since Coinmama doesn't offer wallet services, the security of your assets is under your control. As such, anyone using Coinmama needs to have a quality crypto wallet.
However, we should mention that Coinmama experienced a security beach in 2019. During this breach, hackers gained access to information about 1.4 million Coinmama investors.
Nevertheless, Coinmama doesn't store client crypto or any client payment methods, so no funds were lost in the breach. But it's something to keep in mind before opening an account.
Coinmama Customer Support
If you have an issue with your Coinmama account, you can quickly access answers to most common questions on the firm's detailed online help pages. Additionally, the company offers email-based customer support.
That being said, Coinmama doesn't have phone-based support. But it does offer expedited customer service for accounts at the Enthusiast and Believer loyalty levels.
Coinmama Pros
Wide range of supported countries
Opportunities for very high spending limits
Supports many different payment options
Quick transaction processing speeds
Instantly transfers purchased coins to your personal wallet
Available in most countries
Supports multiple fiat currencies
No additional fees on bank transfer purchases
Coinmama Cons
Very high transaction and trading fees
Large minimum order sizes
Requires photo ID verification for all accounts
Not available in all 50 US states
Can only sell Bitcoin (BTC)
No mobile app available
Coinmama Alternatives
Not sure that Coinmama is right for you? Here are two Coinmama alternatives to consider.
Coinbase
Coinbase is one of the world's largest crypto exchanges. It supports trades of more than 50 cryptocurrencies using basic and advanced trading terminals. Additionally, Coinbase offers multiple extra features, like crypto staking and a way to earn free crypto by watching videos.
When compared to Coinmama, Coinbase's major advantage is that it generally charges lower fees. That being said, Coinbase has lower limits than Coinmama and its transactions can be slower to process. Read our full Coinbase review to learn more.
Gemini
Gemini is a US-based crypto exchange that prioritizes security above all else. With Gemini, you can trade more than 40 cryptocurrencies on either a basic or advanced exchange. The firm also offers interest on crypto held in your account. Gemini also has a credit card that offers up to 3% back in crypto rewards.
As is the case with Coinbase, fees on Gemini tend to be lower than with Coinmama. However, Gemini has much lower deposit and trading limits than Coinmama and it's only available in about 50 countries. Read our full Gemini review to learn more.
| | | | |
| --- | --- | --- | --- |
| Our Rating | | | |
| Trading Fees | 2.93% to 3.90% (buy & sell) and XBX + 2% (spread fee) | Up to 0.50% | Up to 1.49% |
| Supported Cryptocurrencies | 9 | 56+ | 40+ |
| Apps | None | Mobile (iOS and Android) | Mobile (iOS and Android) |
| Promotions | None | $5 worth of free BTC | Get $10 worth of BTC (*after buying or selling $100) |
| Margin Trading | | | |
| | | | |
Who Is Coinmama For?
Coinmama is an ideal platform for investors that need a way to quickly buy crypto using a range of payment methods. Since the firm doesn't offer a wallet service, it's also best for traders that already have a personal wallet.
However, Coinmama's fees are some of the highest in the industry, so it's only suitable for investors that are willing to pay a premium for convenience. But Coinmama also offers very high trading limits, so it's great for investors that want to buy large quantities of digital assets.
Coinmama FAQ
Here are our answers to some of your most commonly asked questions about Coinmama.
Is Coinmama Safe?
Coinmama is a well-known crypto broker that places a high emphasis on client safety. However, the firm never stores your payment details or your cryptocurrencies, so the safety of your digital assets depends on the security of your personal crypto wallet.
Where Is Coinmama Registered?
Coinmama is registered in multiple countries under the name Cmama Ltd. This is the daughter company of New Bit Ventures Ltd, which is based in Israel. Additionally, Cmama Ltd. is headquartered in Ireland and is registered as a Money Service Business in the US.
Final Thoughts
If you're on the lookout for a convenient way to buy crypto, Coinmama is worth considering. There are few platforms out there that make crypto purchases as straightforward and speedy as Coinmama, especially if you want to buy large quantities of digital assets.
Of course, this convenience comes at a cost, and anyone using Coinmama should be prepared to pay hefty fees for the service. But if speed and efficiency are key parts of your investment strategy, Coinmama should be toward the top of your list.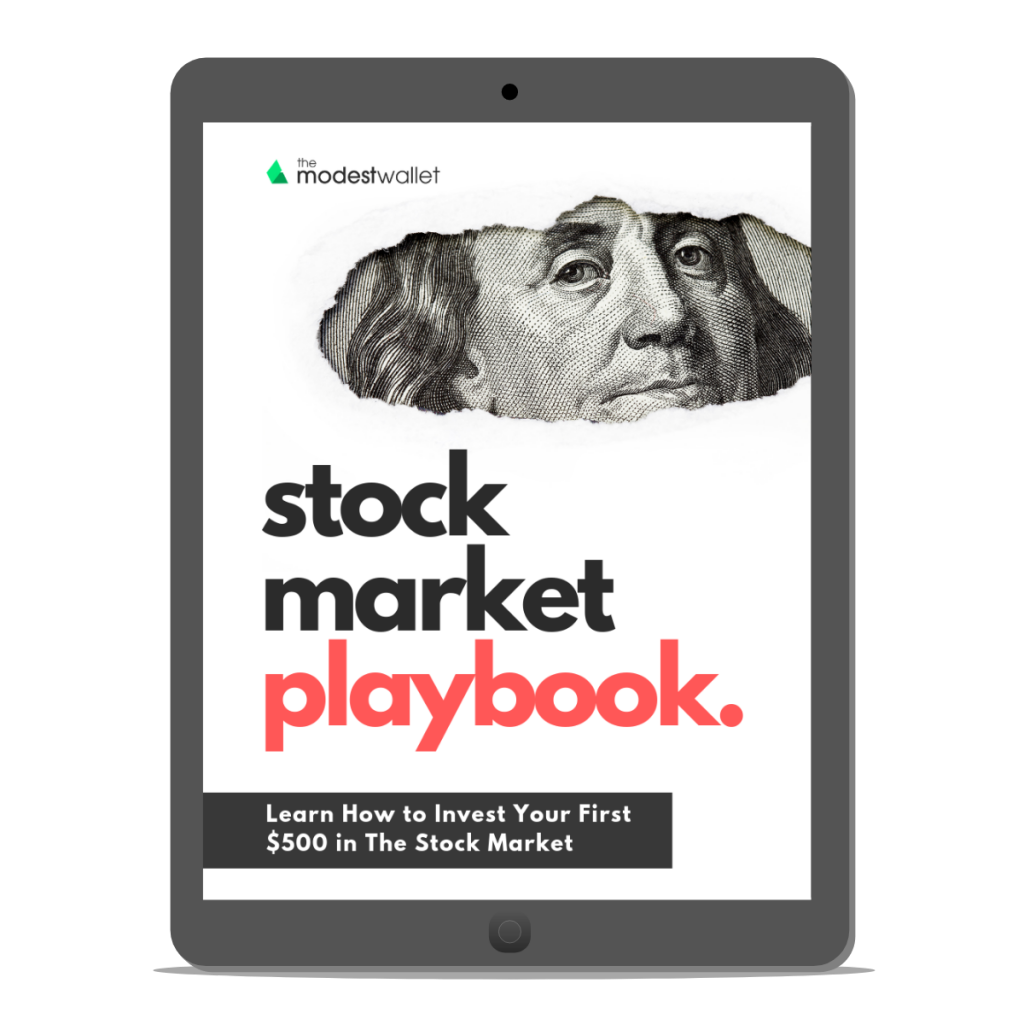 Get our free Stock Market Playbook to learn how to invest your first $500 in the stock market.
Plus our best money tips delivered straight to your inbox.

Gaby is a freelance writer and self-employed business owner with a personal interest in all things finance-related. She has a passion for educating others on how to make the most of their money and loves writing about everything from taxes to crypto.