10 Credit Card Mistakes to Avoid At All Costs
Credit cards are great credit builders and come with many advantages, however there are a few credit card mistakes you should try to avoid.
Many or all of the products featured on this page are from our sponsors who compensate us. This may influence which products we write about and where and how the product appears on a page. However, this does not influence our evaluations. Our opinions are our own. Here is a list of our partners and here is how we make money.
---
The information provided on this page is for educational purposes only. The Modest Wallet is a financial publisher that does not offer any personal financial advice or advocate the purchase or sale of any security or investment for any specific individual.
This is a post sponsored by Jasper Card. All opinions are our own.
Credit cards are powerful tools that can offer you a ton of financial benefits. However, if you make just a few mistakes, those benefits can quickly evaporate and be replaced by unnecessary interest payments, reduced credit scores, and penalties.
The savviest consumers know what they can, and can't, do with their credit cards to ensure that those benefits keep piling up while they avoid liabilities.
10 Credit Card Mistakes to Avoid
Most of the mistakes in this list are relatively straightforward. They're understandable errors that many of us could make if we found ourselves short on cash one month or overwhelmed by daily tasks.
A few of them, though, are tricky and easy to overlook. Even the best of us might frequently make these common missteps. So continue reading below to learn about the 10 credit card mistakes you might be making as we speak and how to correct them.
1. Late Payments
Late Payments are a common culprit for many credit cardholders. And that's unfortunate because too many late payments can really take a toll on your credit score. While your credit card may forgive a single late payment every couple of years, most will be reflected negatively on your credit report.
One of the best ways to ensure this doesn't happen is to set up an automatic payment to your credit card each month. Some cards even have apps or online options to make this happen. The Jasper Card, issued by WebBank, Member FDIC, for instance, has an Autopay feature that lets you automate your monthly payments. This way, you're not forgetting an important payment even when you're overwhelmed by bills and other monthly tasks.
2. Making Minimum Payments
Making just the minimum payment is a recipe for staying in debt. That's because the minimum payment on most credit cards is just a tiny fraction of a typical balance.
So, while we know that some people's financial situations don't allow for it if you're at all able, pay as much of your balance off every month as you can. Running a balance on your card can cost a fortune in interest payments.
Running a balance can also negatively impact your credit score if your "credit utilization rate" (the percentage of your rotating balances that you're currently using) totals more than 30%.
3. Choosing the Wrong Card
Choosing a card that's misaligned with your financial behaviors and personal circumstances will make it harder for you to realize the benefits that should come with having a credit card. For example, if you tend to run a balance at the end of each month, having a high-interest card can hurt you.
Personally, we like cards that offer simple and straightforward benefits like cashback. That's because it's a perk that everyone can take advantage of. It's basically like getting a discount on everything you buy.
4. Carrying a Balance
As we discussed above, we're not fans of carrying a balance from month to month on a credit card. The interest rates are high and the balance can impact your credit score by way of the aforementioned credit utilization rate.
But what do you do when those balances keep creeping up on you? The first thing is to rein in your spending. If you're spending more than you can pay off each month, do everything you can to reduce your expenditures to what's necessary.
Second, take advantage of a card that offers automatic payments to keep that balance at $0 at the end of every month. We already mentioned one card we really like (the Jasper Card) that has an Autopay feature you can use to keep your balance down. Jasper's autopay feature even lets you set up automatic payments based on credit utilization rate, which is unique in the industry and can really help you if efficient credit building is your goal.
5. Credit Card Overspending
You'll notice that a lot of the top 10 credit card mistakes are related to one another. Credit card overspending is something we've mentioned already and it's the bane of every credit card holder's financial health.
It can be so easy to just "put something on the card" even when you know you don't have the cash to pay for it right now. But, remember, everything you buy with that piece of plastic is something that will have to be paid for at one time or another. And if you don't have the money now, why do you think you'll have it later?
Keep your expenses at a level where you can pay off your card in full every month. Your savings account will thank you.
6. Not Knowing Your Credit Card's Terms
Every credit card has Terms of Service (ToS) that govern your use of the card and your legal relationship with the card issuer. You should know what these terms are, especially a few key acronyms and terms:
Annual Fee — This is the money you pay each year to the card issuer just so you can have the card
APR — Annual Percentage Rate. This is your annual rate of interest on the card. Note that most cards have different APRs for balance transfers, cash advances, and purchases.
Transaction Fees — Some cards charge fees for particular transactions, like cash advances or balance transfers
Penalties — Some cards have penalties for things like late payments. These can be significant, and can sometimes involve changing your APR, so be especially mindful of these.
When you get your credit card you should also receive a contract that contains all of these terms (and many more). We know they can be lengthy, but take the time to read them at least once.
7. Maxing Out Your Card Limit
Maxing out your card is damaging for a couple of reasons. First, it's unlikely that you'll be able to pay it off in a single month (unless your limit is very low or your income is very high).
Second, your credit utilization ratio will be extremely high as well (100%, actually). This will have a negative impact on your credit score.
Third, you may actually incur a penalty if you go over your card limit, depending on the Terms and Conditions of your contract with the card issuer.
Finally, you'll lose the benefits of being able to use your card. After all, you can't spend with your card if you've already reached your limit.
If you regularly find yourself maxing out your credit card, it may be time to either decrease your spending or increase your limit (depending on your circumstances).
8. Failing to Check Monthly Statements
Many people ignore monthly credit card statements, and that's a mistake for a couple of reasons.
Monthly card statements are valuable summaries of your spending. Perusing them will reveal patterns in your own spending behavior that might need to change. Additionally, if there are any fraudulent charges, you'll only find them if you're checking your statements regularly. Finally, you may see unused subscription fees for services you'd be better off canceling if you check your statements.
A quick piece of advice: Some credit card companies will offer small incentives for receiving your monthly statement electronically, as opposed to in the mail. This is not only good for the environment, but it puts a tiny bit of money back into your pocket as well.
9. Treating Your Card as Income
Some people tend to treat their credit cards as extra income. It's not. Using your card is borrowing, not spending. This distinction is especially important for those folks who find it hard to resist the lure of a high credit limit, as it can be very easy to build an unsustainably large amount of credit card debt very quickly.
10. Foregoing Your Credit Card Rewards
Your credit card rewards are one of the main benefits of having a card. So use them! The best cards make it super easy to use all of your rewards on a regular basis so you can get the most out of using your card.
As we mentioned earlier, this is why we love cashback. It's like getting a discount on everything you buy.
The card we talked about previously, Jasper Card, offers cashback on pretty much everything you buy (whereas some cards only offer it on certain categories of spending, like groceries or gas). Jasper also offers one of the highest cash back rates in the industry. Of course, there are terms. You can read all about them after you click.
Our advice about rewards comes with one caveat. Never spend money just to increase your rewards. It will almost never be worth it. In other words, you're better off being frugal and saving money than spending like crazy just to rack up rewards points and cashback.
Final Thoughts
Credit cards are some of the handiest inventions in finance in the last hundred years. They allow almost unlimited flexibility, convenience, and access to quick funds that other forms of borrowing simply can't touch.
But with their widespread use comes a lot of potential for abuse. Following the advice we've laid out above should allow you to avoid many of the most common mistakes that people make with their credit cards.
Once you've learned to avoid these pitfalls, all that's left for you to do is enjoy the substantial rewards that come with properly using these seemingly magical little pieces of plastic.
Up Next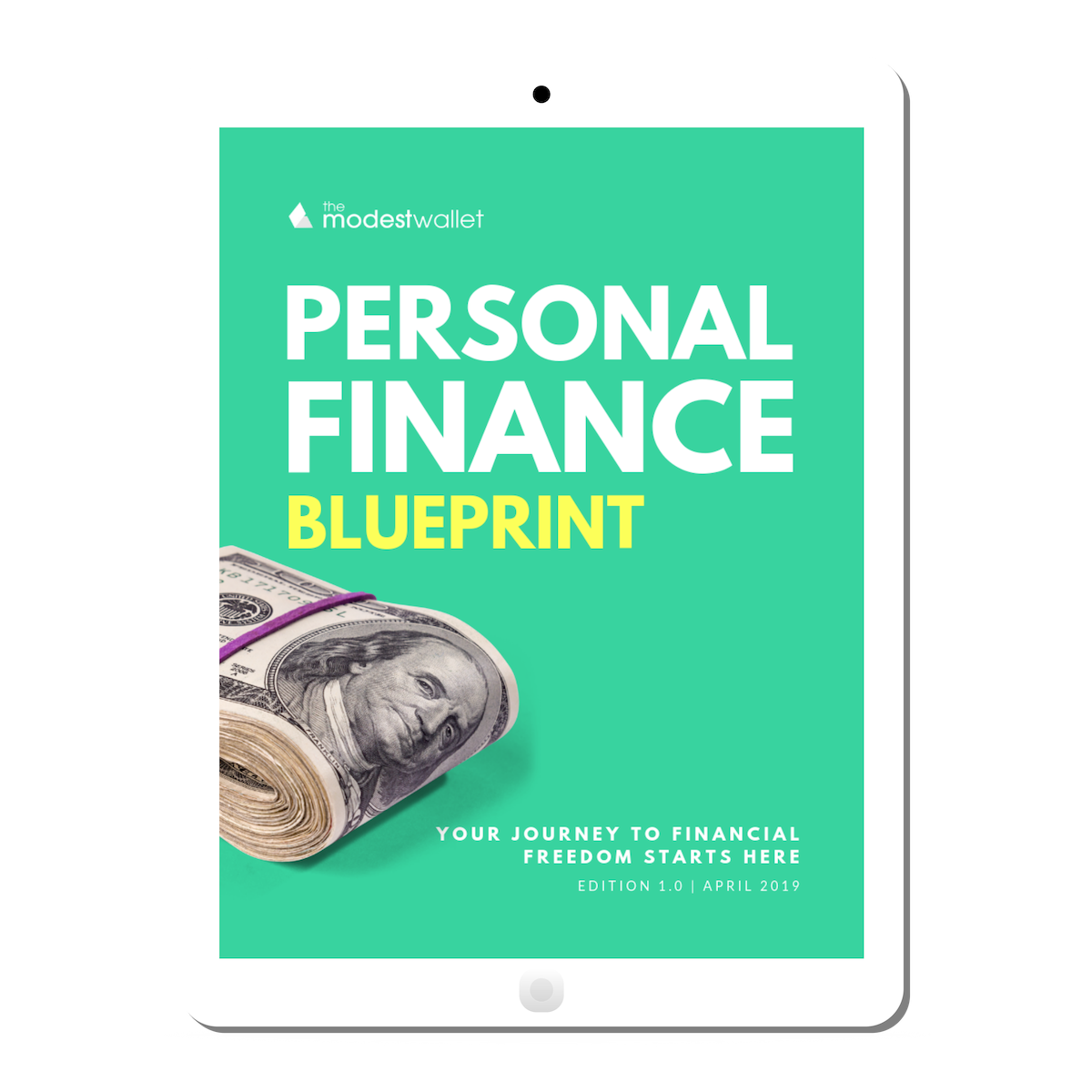 Get our free Personal Finance Blueprint to learn everything you need to know to build wealth.
Plus our best money tips delivered straight to your inbox.

Ricardo is an entrepreneur, investor and personal finance nerd who enjoys spending time with his family and friends, travelling and helping others achieve their financial goals. Ricardo has been quoted as a personal finance expert in several online publications including Healthline, Bankrate, GOBankingRates, MSN Money, Yahoo Finance, U.S. News & World Report, Forbes and USA Today.