Crypto.com Review 2023: Features, Pros, and Cons
Many or all of the products featured on this page are from our sponsors who compensate us. This may influence which products we write about and where and how the product appears on a page. However, this does not influence our evaluations. Our opinions are our own. Here is a list of our partners and here is how we make money.
---
The information provided on this page is for educational purposes only. The Modest Wallet is a financial publisher that does not offer any personal financial advice or advocate the purchase or sale of any security or investment for any specific individual.
Crypto.com is a crypto exchange that offers a slew of powerful trading and decentralized finance features for investors around the globe.
But, is Crypto.com all it's cracked up to be?
In this Crypto.com review, we'll give you insight into all of the platform's key features. We'll take a closer look at the pros and cons of using the exchange so you can decide if it's right for your needs.

Quick Summary: Crypto.com is a large cryptocurrency platform offering an array of products and services; from a robust exchange and trading platform to rewards credit cards and crypto savings accounts.
Promotion: None
What Is Crypto.com?
Founded in 2016, Crypto.com is a cryptocurrency exchange based in the Cayman Islands. The firm is on a mission to help the world become more crypto-savvy and it offers a range of products to help investors make the most of their digital assets.
Crypto.com is known for its high-powered, centralized exchange that supports more than 90 cryptocurrencies. Additionally, the firm now offers several decentralized finance (DeFi) tools for experienced investors.
How Does Crypto.com Work?
Before you can start placing trades on Crypto.com, you need to create an account. Here's how the process works.
Getting Started
The first step in creating a Crypto.com account is verifying your eligibility for the platform. Currently, the platform is available to people over the age of 18 in 90+ countries, including all US states except New York.
If you're eligible to use Crypto.com, you'll need to collect some information before you open an account. The firm requires the following of all account holders:
Full name
Date of birth
Email address
Phone number
Government-issued ID
Selfie
Note that as of December 2020, Crypto.com has disabled its "starter" verification level. As a result, account holders must provide a selfie and a government-issued ID. Investors from certain countries may also need to show proof of address when opening an account.
Opening an Account
To open a Crypto.com account, simply go to the firm's app or the Crypto.com Exchange. Then, click the button to open an account.
Next, you'll enter your personal information before verifying your phone number and email address. You'll then scan your government-issued ID and take a selfie for identity verification.
Once this happens, your account will be active, but you won't be able to place trades until your account verification is complete. This process normally takes about three to four days.
Funding Options
Crypto.com supports more than 20 fiat currencies. Each currency has funding options, fees, and eligibility requirements.
For US dollar transactions, you can choose between ACH bank transfers or wire transfers. SEPA and Faster Payment Service (FPS) transfers are also supported for Euro and British Pound deposits.
You can also purchase crypto on the platform using a debit or credit card. Alternatively, you can transfer any supported coin into your Crypto.com wallet.
Cryptocurrencies Available on Crypto.com
Currently, Crypto.com supports more than 90 different coins on its centralized exchange. These include:
However, note that many coins on the platform are not available in the US. So, verify that the assets you want are available in your country before opening an account.
Crypto.com Features
Account holders with Crypto.com can access a slew of great features. This is what you can expect if you open an account.
| | |
| --- | --- |
| Fees | 0.04% to 0.4% maker fees, 0.1% to 0.4% taker fees, plus 2.99% for credit card purchases |
| Number of Cryptocurrencies | 90+ |
| Supported Cryptocurrencies | BTC, LTC, ETH, CRO, ENJ, BAT, PAX, USDC, OMG, KNC, ZRX, LINK, OGN, ALGO, DOGE, eGLD, BAND, FIL, XSGD, DOT, BAL, UMA and more |
| Supported Countries | Worldwide in 100+ markets including USA and Canada |
| Interest rate on crypto | Up to 8.5% per year |
| Interest rate on stablecoins | Up to 14.0% per year |
| Mobile App | iOS / Android |
| Promotion | None |
| Security | FDIC-insured USD balances up to $250,000, platform insurance against theft and cold storage |
| Support | In-App chat and Email |
Crypto Exchange
Crypto.com has a powerful crypto exchange where you can trade about 90 coins. The exchange supports market, limit, stop-limit/take-profit, and stop-loss/take-profit orders.
Although the web-based Crypto.com exchange is more complex than what you'd find at Coinbase or Gemini, it lets you quickly trade dozens of cryptocurrencies on a network that's run by the firm's native token—CRO.
Crypto Trading App
If you're looking to place trades on the go, the Crypto.com iOS and Android trading app might be what you need. The app has a streamlined interface where you can access all of the platform's essential features.
On the app, you can place trades on a mobile trading terminal. The app-based terminal is more user-friendly than the company's web-based exchange, making it better for new traders.
Plus, on the app, you can track market prices, view your wallet, and check your Crypto.com Visa card balance. The app also lets you send crypto to any external address.
Crypto Earn
Crypto Earn is the company's simplified way to earn up to 14.5% interest on your digital assets.
To use the platform, you first transfer supported tokens into your Crypto Earn wallet. Then, Crypto.com lends your funds out to investors and corporations that need them. In exchange, you earn passive income on your assets.
Note that the longer you keep your funds in your Earn wallet, the more you can earn in interest on your assets. Furthermore, you can earn a higher interest rate if you stake more CRO in your Crypto.com account.
Crypto Credit
With Crypto Credit, any account holder can access a crypto-backed loan in minutes. The program lets you borrow up to 50% of your current balance in the supported stablecoin of your choice. This gives you quick access to cash without the need to sell your assets.
Of course, the program isn't free and you will have to pay an interest rate of 8% to 12% for the loan. Your loan's interest rate can also decrease if you have a larger quantity of staked CRO. Additionally, there's no fixed repayment schedule for the program so long as you repay your loan within 12 months.
As of the time of writing, the Crypto Credit feature is not available in the US. However, this could change in the future as the firm expands its services.
Crypto Pay
Crypto Pay is a unique way to pay for goods and services at online merchants using your crypto assets. It also lets you buy gift cards online at more than 300,000 shops and it provides a super-efficient way to buy NFTs. Plus, Crypto Pay is a straightforward way to send crypto to your friends without any additional fees.
As an added bonus, Crypto Pay offers rewards of 1.25% to 10% back on your gift card purchases and other transactions. You can earn higher rewards for Crypto Pay, too, if you stake more CRO.
Crypto Visa Card
The Crypto Visa card is a sleek multi-asset credit card that you can use to pay for daily purchases. With the card, you can pay for regular transactions anywhere that Visa is accepted with either fiat or cryptocurrencies. In exchange, you can earn up to 8% back in CRO rewards. Plus, the card has no annual fee and it offers limited free ATM withdrawals.
However, keep in mind that you earn better rewards using this card if you stake large amounts of CRO. The reward rates decrease for lower CRO staking balances, so double-check your potential rewards before you sign up for the card.
| Card Tier | CRO Rewards on Spending | CRO Stake Required (USD) |
| --- | --- | --- |
| Obsidian | 8% | $400,000 |
| Icy White & Frosted Rose Gold | 5% | $40,000 |
| Royal Indigo & Jade Green | 3% | $4,000 |
| Ruby Steel | 2% | $400 |
| Midnight Blue | 1% | $0 |
Margin Trading
The Crypto.com Exchange lets eligible investors access up to threefold the leverage for margin trading. Fees for this service are fairly low as the maximum interest rate is around 0.06%. This interest rate decreases if you have more CRO staked on the platform.
However, margin trading is not available in all geographic locations, including in the US and Canada.
Derivative Trading
Advanced investors can access derivative trading on the Crypto.com Exchange. These derivatives include futures and perpetual contract trading with up to 100 times the leverage.
Fees for derivative trading on the exchange are very low. This feature uses a maker-taker fee schedule with a maximum fee of 0.07%. You can get a lower fee, too, if you have a higher 30-day trading volume or more staked CRO.
Derivative trading is also not currently available in the US or Canada, among other places.
Crypto.com Wallet
The Crypto.com Wallet is a free non-custodial wallet that gives you control over your crypto and your private keys. It can store 200+ coins and it supports a slew of extra features, like staking and DeFi token swaps. It also lets you choose your confirmation speed and network fee for sending crypto, so you can minimize your fees in the long term.
DeFi Earn
DeFi Earn is a feature in the Crypto.com Wallet that lets you earn interest on more than 35 tokens. With DeFi Earn, you can access multiple staking programs, like Yearn Earn V2 and Cosmos Staking, without giving up your private keys. There are also no lock-up term requirements with the program.
DeFi Swap
DeFi Swap is another feature in the Crypto.com Wallet that provides a quick way to swap tokens on decentralized exchanges. You can swap ETH and other ERC-20 tokens in seconds without having to navigate away from your wallet.
Additionally, DeFi Swap allows liquidity providers to earn bonus yields for select liquidity pools. If you stake a sizable amount of CRO, you can even boost your bonus yield by upward of 20 times.
Crypto.org Chain
The blockchain is a vital part of any cryptocurrency. With Crypto.com, anyone can access the public and open-source Crypto.org Chain.
The idea behind the Crypto.org Chain is that it's a low-cost, fast, and relatively sustainable way to send, stake, collect, and mint crypto and NFTs. It also has an open-source desktop wallet that's free to use for anyone interested in participating in the next generation of blockchain technology.
Crypto.com for Business
Small business owners everywhere can accept crypto payments for their products using the innovative Crypto.com for Business feature.
This streamlined platform lets online merchants accept popular coins with the push of a button. It can also integrate with popular eCommerce applications, like WooCommerce and OpenCart for added convenience.
Fees for this feature are low, too. There are no account or transaction fees. Rather, you pay 0.5% whenever you settle your balance and withdraw your funds.
Crypto.com Tax
Crypto.com Tax is a new, free-to-use feature for organizing your crypto-related taxes. The platform can integrate with many major exchanges and wallets using API read-only access to help you determine how much you might owe in taxes.
Currently, Crypto.com tax is available in the US, Canada, and Australia, and the company hopes to expand to other countries soon.
NFT Marketplace
NFTs, or non-fungible tokens, are available on Crypto.com through the Crypto.com NFT Marketplace. On the marketplace, account holders can buy NFTs using a credit or debit card, Crypto.com Pay, their account balance, or external ERC20 tokens.
NFTs on the platform are available in a fixed-price or auction format. The firm has thousands of sellers on the platform and you can buy their work without paying any additional fees.
Crypto.com Pricing and Fees
Every exchange charges fees and Crypto.com is no exception. Here's what you can expect to pay when trading on the platform:
Trading Fees
For spot and margin trading, fees start at 0.4% and decrease from there. Derivatives trades are charged a maximum fee of 0.05%. However, both fees decrease if you have a larger trading volume or more CRO in your portfolio.
Additionally, if you purchase crypto using a credit or a debit card, you will pay a fee of 2.99% (waived for the first 30 days on the Crypto.com app).
| 30-Day Volume (USD) | Maker | Taker |
| --- | --- | --- |
| Up to $25,000 | 0.40% | 0.40% |
| $25,001 to $50,000 | 0.35% | 0.35% |
| $50,001 to $100,000 | 0.15% | 0.25% |
| $100,001 to $250,000 | 0.10% | 0.16% |
| $250,001 to $1,000,000 | 0.09% | 0.15% |
| $1,000,001 to $20,000,000 | 0.08% | 0.14% |
| $20,000,001 to $100,000,000 | 0.07% | 0.13% |
| $100,000,001 to $200,000,000 | 0.06% | 0.12% |
| $200,000,001 and up | 0.04% | 0.10% |
Note that you can get a discount on your trading fees if you stake CRO and pay your trading fees in CRO. Furthermore, you get a 10% bonus per year on any CRO that you stake.
| Staking | Discount |
| --- | --- |
| Staking ≥ 5,000 CRO | 10% |
| Staking ≥ 10,000 CRO | 20% |
| Staking ≥ 50,000 CRO | 40% |
| Staking ≥ 100,000 CRO | 60% |
| Staking ≥ 500,000 CRO | 70% |
| Staking ≥ 1,000,000 CRO | 80% |
| Staking ≥ 5,000,000 CRO | 90% |
| Staking ≥ 50,000,000 CRO | 100% |
Other Fees
Crypto.com charges withdrawal fees on select crypto assets. While crypto deposits are usually free, there are minimum withdrawal amounts and fees on most coins. The exact fee that you'll pay will depend on the coin in question.
Additionally, while Crypto.com does not charge fees for bank deposits, the firm has a 25 USDC fee for each fiat currency withdrawal.
| Transaction | Fee |
| --- | --- |
| Bank Account | $0 |
| Wallet Conversion Fee | $0 |
| Debit/Credit Cards | 2.99% |
| ACH Transfer | Free (minimum $20) |
| Wire transfer | Free (minimum $5,000) |
| Cryptocurrency Deposit | Free |
| Cryptocurrency Withdrawal | Varies by cryptocurrency |
Crypto.com Security and Insurance
Crypto.com prides itself on being a security-first platform. The company uses cutting-edge practices like multi-factor authentication to protect your assets.
Additionally, Crypto.com stores 100% of client funds in offline storage. The company also offers $360 million in insurance for digital assets plus FDIC insurance on US dollars held in your account.
Crypto.com Customer Support
With Crypto.com, investors have access to a set of detailed online help pages that have answers to most common questions. Additionally, the firm has in-app chat and email-based support.
However, response times can be slow, particularly for email-based support. The company also doesn't have phone-based support, which is a drawback for some investors.
Crypto.com Pros
Dozens of supported coins
Integrated NFT marketplace
Derivative and margin trading available
Option for a crypto rewards Visa card
Dedicated crypto-focused platform for businesses
Free non-custodial wallet
Desktop and mobile trading available
Complementary crypto tax software
Opportunity to earn interest on crypto
Crypto.com Cons
Convoluted fee structure
Need to stake CRO to get maximum rewards and discounts
Low-volume traders pay relatively high fees
Many features not available in the US
Relatively slow customer support
Crypto.com Alternatives
Not convinced that Crypto.com is right for you? Here are two other exchanges to consider:
Coinbase
One of the world's largest crypto exchanges, Coinbase, is a reliable choice for both new and experienced crypto investors. The platform is available in more than 100 countries and it supports dozens of cryptocurrencies.
Coinbase has both a basic and an advanced exchange where you can trade crypto with ease. Additionally, the firm offers a free wallet, a crypto-backed Visa debit card, limited staking, and even the ability to earn free crypto by watching videos.
The downside to Coinbase is that it generally charges higher fees than Crypto.com. It also doesn't have as many additional DeFi features. However, if you are willing to pay more for convenience, Coinbase might be a nice choice. Check out our full Coinbase review to learn more.
Gemini
Gemini is a security-focused crypto exchange. The firm operates in more than 50 countries and all 50 US states. It lets you trade more than 40 cryptocurrencies and, like Coinbase, it has both a basic and an advanced trading terminal.
With Gemini, investors can access interest-earning accounts, the firm's top-of-the-line security features, a crypto rewards credit card, and a simple way to pay for daily purchases with crypto. The company also offers clearing and custody services.
As is the case with Coinbase, Gemini charges high fees. It also has fewer supported countries and coins than Crypto.com. So, it's best for investors who prioritize simplicity and security above all else. Read our full Gemini review to learn more.
| | | | |
| --- | --- | --- | --- |
| | | | |
| Our Rating | | | |
| Supported Cryptocurrencies | 90+ | 56+ | 40+ |
| Fees | 0.04%-0.4% (varies by trade volume) | 0.5% – 4.5% (varies by type of transaction; other fees may apply) | 0.5% – 3.99% (depending on payment method and platform) |
| Apps | Mobile (iOS and Android) | Mobile (iOS and Android) | Mobile (iOS and Android) |
| Promotions | None | $5 worth of free BTC | Get $10 worth of BTC (**After buying or selling $100) |
| FDIC Insured | * | * | * |
| Web Access | ** | | |
| | | | |
*USD only
**Exchange only
Compare Crypto.com
Find out how Crypto.com stacks up against the competition.
Who Is Crypto.com For?
Crypto.com is a solid choice for investors that are excited about the world of crypto and decentralized finance.
The firm's plethora of DeFi features, in addition to its powerful exchange, make it a superb option for the keen crypto trader. Additionally, Crypto.com's special tools for businesses and its additional rewards benefits for high net worth traders mean that it's a nice exchange for a wide array of investors.
However, all of these features come at the cost of accessibility for new traders. Plus, Crypto.com's reliance on CRO for most of its rewards limits the platform's functionality for investors that just want to quickly trade major coins. As a result, Crypto.com is better for more experienced traders that want to take full advantage of everything that the firm has to offer.
Crypto.com FAQ
Here are our answers to some of your most commonly asked questions about Crypto.com:
Is Crypto.com Trustworthy?
Crypto.com is a reputable exchange. The company uses high-end security features and offline storage for additional asset protection. Furthermore, Crypto.com stores all fiat currency in regulated custodian bank accounts for additional trustworthiness.
Is Crypto.com Safe for My Cryptocurrency?
Crypto.com offers top-of-the-line security for all accounts. It has multi-factor authentication, offline asset storage, and a dedicated security team. The firm also has insurance against theft. However, there is always a risk of hacking or theft when storing your funds in an exchange's hosted hot wallet.
Is Crypto.com Better Than Coinbase?
Coinbase and Crypto.com are popular exchanges and one isn't necessarily better than the other. However, while Coinbase offers convenience for newer investors, Crypto.com has more functionality for traders who want access to a wider range of crypto and DeFi products.
Account Minimum: Varies by cryptocurrency
Fees: 0.04%-0.4% (varies by trade volume)
Promotion: None

Final Thoughts
Crypto.com is a solid platform for keen crypto investors. The firm's array of features includes things that are hard to come by at other major exchanges, like advanced trading functionality, an NFT marketplace, and crypto tax prep software.
That being said, Crypto.com's wide-ranging features and complicated fee structure can be overwhelming to new investors. But if you need a powerful platform to help you make your foray into the world of cryptocurrency investing, Crypto.com is well worth considering.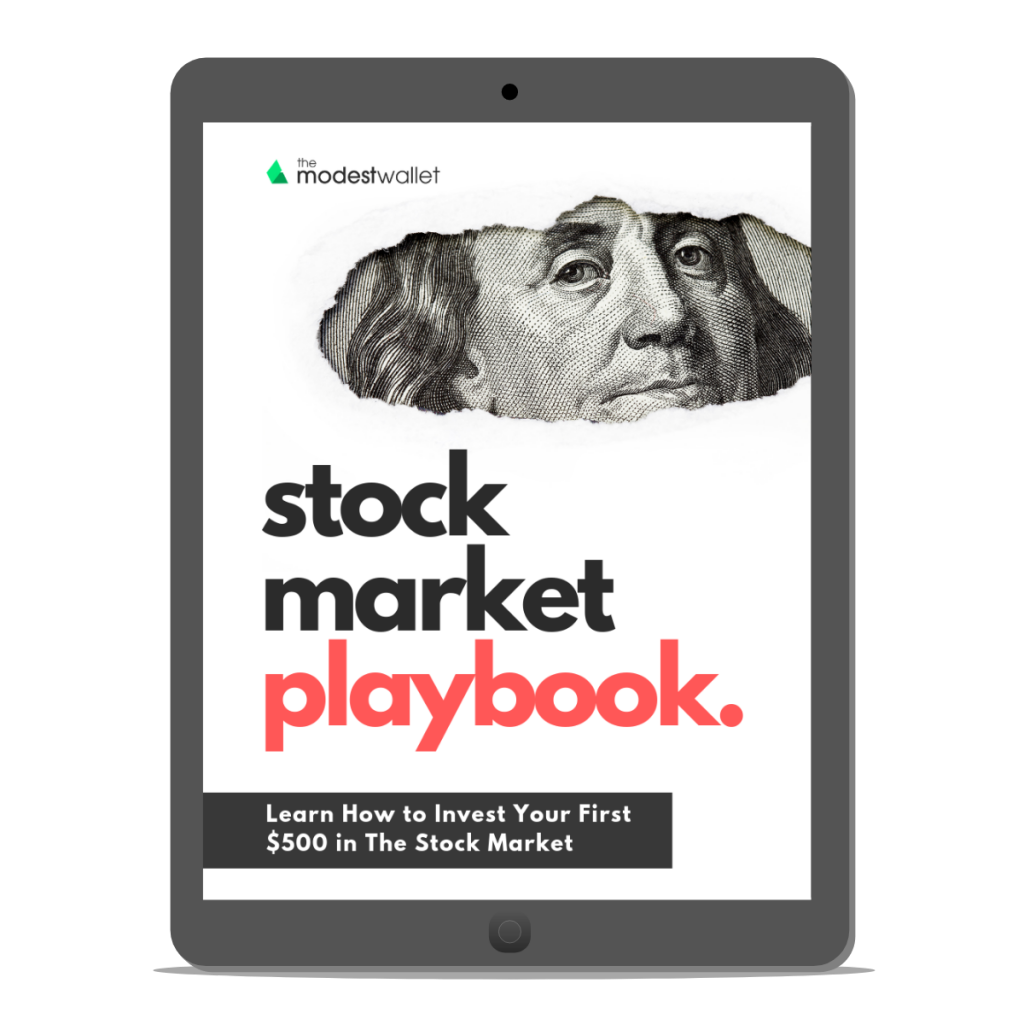 Get our free Stock Market Playbook to learn how to invest your first $500 in the stock market.
Plus our best money tips delivered straight to your inbox.

Gaby is a freelance writer and self-employed business owner with a personal interest in all things finance-related. She has a passion for educating others on how to make the most of their money and loves writing about everything from taxes to crypto.