Crypto.com vs. Coinbase 2023: Which Platform Is Best?
Many or all of the products featured on this page are from our sponsors who compensate us. This may influence which products we write about and where and how the product appears on a page. However, this does not influence our evaluations. Our opinions are our own. Here is a list of our partners and here is how we make money.
---
The information provided on this page is for educational purposes only. The Modest Wallet is a financial publisher that does not offer any personal financial advice or advocate the purchase or sale of any security or investment for any specific individual.
Coinbase is the king of American crypto exchanges, but that doesn't mean it's the only player in town. For instance, Singapore-based Crypto.com has seen tremendous growth in the past few years. With its aggressive branding techniques and extensive suite of features, it's clear Crypto.com is giving Coinbase a run for its satoshis.
People new to crypto often struggle to choose between dominant exchanges like Crypto.com and Coinbase. Although both of these exchanges have strong reputations, they each have pros and cons that may not suit everyone's investment strategy.
Before handing over your KYC info to a crypto exchange, it's always best to review their features and figure out what works for you.
| | | |
| --- | --- | --- |
| | | |
| Our Rating | | |
| Fees | 0.04% to 0.40% maker fees, 0.10% to 0.40% taker fees, plus 2.99% for credit card purchases | 0.50% per trade, 3.99% for debit/credit card purchases, and 1.49% for Coinbase wallet or bank account purchases |
| Supported Cryptocurrencies | 50+ | 50+ |
| Apps | Mobile (iOS and Android) | Mobile (iOS and Android) |
| Promotions | None | $5 worth of free BTC |
| Buy (Deposit Method) | Credit or debit card and bank transfer | Bank transfer, debit card and PayPal |
| Sell (Withdrawal Method) | Bank transfer | Bank transfer |
| Verdict | An advanced trading platform and exchange with low fees and a number of supported crypto assets | An advanced trading platform and exchange with low fees and a number of supported crypto assets |
| | | |
---
Crypto.com vs. Coinbase: Overview
Coinbase and Crypto.com are two of the biggest crypto exchanges, but they weren't always household names. It took years of hard work, wise investments, and savvy media strategies to become the leading exchanges they are today.
About Crypto.com
The domain name "Crypto.com" seems like a no-brainer for a cryptocurrency exchange, right? However, when the company Monaco purchased these naming rights for millions in 2019, some pundits were skeptical whether they overpaid.
Flash-forward to today, and it's clear Monaco's decision helped increase its mission to "Accelerate the world's transition to cryptocurrency." Today, Crypto.com has at least 10 million active users, and it has frequently been the most popular financial app on Google Play and the App Store.
As if that wasn't enough, Crypto.com has some high-profile partnerships in pro sports and entertainment. Most famously, Crypto.com bought the naming rights for LA's Staples Center in 2021, and Matt Damon appears in most of Crypto.com's ads.
Although Crypto.com is a global brand, it's headquartered in Singapore. In addition to its central cryptocurrency exchange app, Crypto.com continues to expand its offerings into practically everything crypto-related. Read our full Crypto.com review to learn more.
About Coinbase
First created in 2011, Coinbase is one of the USA's oldest and most respected crypto exchanges. Although Coinbase isn't as big as its arch-rival Binance, it's the most active American crypto exchange with roughly 70 million users.
In addition to its crypto trading platforms, Coinbase is a major crypto custodian for dozens of institutional clients. Coinbase Ventures also remains one of the largest investment firms in the cryptocurrency industry. Just a few big-name projects Coinbase has invested in include BlockFi, Compound, and OpenSea.
Coinbase is also the first crypto trading platform on the New York Stock Exchange. So, even if you don't use Coinbase's platform, you could invest in the company via the ticker COIN. Read our full Coinbase review to learn more.
---
Crypto.com vs. Coinbase: Main Features
The main feature on Crypto.com and Coinbase will always be their respective cryptocurrency exchanges. However, these companies have seriously expanded their offerings in recent years. You might say Crypto.com and Coinbase are the most "feature-rich" exchanges in the industry.
| | | |
| --- | --- | --- |
| | | |
| Cryptocurrency Supported | 50+ (Including BTC, ETH, CRO, LTC, SOL, DOT, SHIB, NANO, AVAX, LINK) | 50+ (Including BTC, ETH, LTC, ALGO, ADA, DAS, DOGE, DOT, MATIC, UNI) |
| Fiat currency supported | Over 20 fiat currencies including AUD, CAD, EUR, GBP, USD, BRL | USD, GBP, EUR |
| FDIC Insured | Yes (U.S. Dollars) | Yes (U.S. Dollars) |
| Digital Wallet | | |
| Social / Copy Trading | | |
| Margin Trading | | |
| Interest Accounts | | |
| Crypto-backed Loans | | |
Crypto.com Features
Everything in the Crypto.com ecosystem centers around its mobile app. When you download Crypto.com on iOS or Android, you can instantly buy dozens of cryptocurrencies with a credit, debit, or bank transfer.
Anyone with a Crypto.com account could also deposit select cryptocurrencies into the Earn platform to generate interest. Crypto.com offers flexible, one or three-month terms, each with pre-determined APY rates.
It's important to note that Crypto.com has a native cryptocurrency called CRO. Generally, the more CRO you stake, the better perks you'll get across Crypto.com's platforms. Also, Crypto.com always pays crypto-back rewards in CRO.
Speaking of crypto-back rewards, Crypto.com is famous for its metal Visa cards. If you stake a pre-set amount of CRO, you could apply for one of these shiny debit cards. Depending on which tier card you choose, you will get CRO-back on every purchase and perks like reimbursement for Netflix, Spotify, or Amazon Prime.
Crypto.com also has a separate NFT platform, a "Crypto Pay" portal for gift cards, and a more advanced desktop exchange for non-US customers. The company also sponsors the EVM-compatible Cronos blockchain, which is similar to Binance's Binance Smart Chain.
Main Features Overview
Crypto Earn – Crypto Earn is the company's simplified way to earn up to 14.5% interest on your digital assets
Crypto Credit – With Crypto Credit, any account holder can access a crypto-backed loan in minutes
Crypto Pay – Crypto Pay is a unique way to pay for goods and services at online merchants using your crypto assets
Crypto Visa Card – The Crypto Visa card is a sleek multi-asset credit card that you can use to pay for daily purchases
Margin Trading – Crypto.com lets eligible investors access up to threefold the leverage for margin trading
Coinbase Features
Coinbase has two primary trading platforms. First, you could buy cryptocurrencies with market orders on Coinbase's user-friendly main page. However, more active traders could use Coinbase's Pro Trader platform for better chart analytics, lower fees, and limit orders.
Coinbase also has a "Learn to Earn" feature where users could watch videos on altcoins and get a small amount of crypto. For passive income, Coinbase users could stake a few coins like Ethereum, Cosmos, and Algorand.
Institutional clients and companies will also be impressed with Coinbase's professional crypto offerings. For instance, businesses interested in accepting cryptocurrency could easily integrate with Coinbase's Commerce hub. Coinbase also offers advanced services like crypto-backed borrowing, crypto custody, and analytics.
More recently, Coinbase unveiled a whitelist for the "Coinbase Card" in the USA (excluding Hawaii). The company boasts this Visa debit card will reward users up to four percent back on select purchases.
By the way, don't worry if you're an NFT fan, Coinbase is working hard on a massive NFT marketplace.
Main Features Overview
Coinbase Pro – Coinbase's enhanced trading terminal for experienced crypto investors
Recurring Buys – This lets you set up automatic crypto purchases regularly
Coinbase Card – The company's debit card, which lets you pay with crypto on a daily basis
Coinbase Earn – A fun and free way to earn crypto rewards for watching videos
Coinbase Staking – An option for investors that want to stake coins from their Coinbase wallet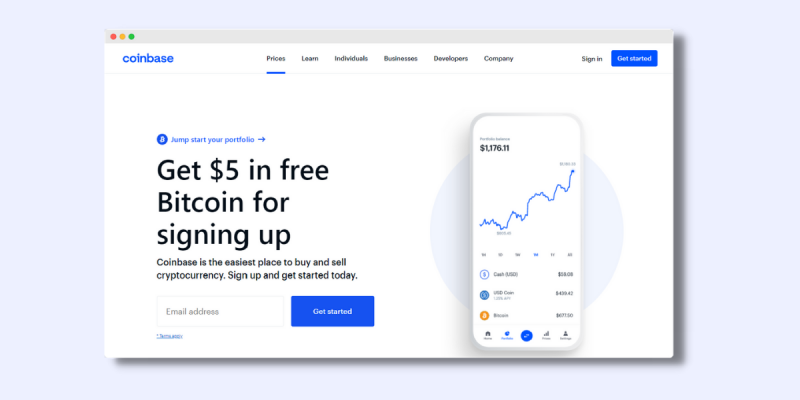 ---
Crypto.com vs. Coinbase: Cryptocurrencies Supported
It doesn't make sense to open an account with Crypto.com or Coinbase if they don't have the token you want. Thankfully, since both of these exchanges carry dozens of altcoins, it's unlikely most investors will run into challenges with either site.
Crypto.com Cryptocurrencies Supported
It seems like Crypto.com announces new token listings every week. To date, the Crypto.com app supports over 100 coins and 20 fiat currencies.
Besides Bitcoin and Ethereum, a few altcoins you'll find on Crypto.com include:
Editor's Note
Crypto.com is one of the largest holders of Shiba Inu tokens. According to EtherScan, Crypto.com's Shiba Inu wallet has 2.5 percent of the total circulating supply!
Coinbase Cryptocurrencies Supported
Compared with Crypto.com, Coinbase has roughly the same amount of cryptos on offer. To date, there are just over 100 supported cryptocurrencies on Coinbase's main website and ~ 55 tokens on its Pro platform.
In addition to standard coins like Bitcoin and Ethereum, here are a few tokens that are available on Coinbase:
Litecoin (LTC)
Solana (SOL)
Cosmos (ATOM)
USD Coin (USDC)
Shiba Inu (SHIB)
Bitcoin Cash (BCH)
Dogecoin (DOGE)
Algorand (ALGO)
Funnily enough, you could buy CRO with a Coinbase account.
---
Crypto.com vs. Coinbase: Wallet
Crypto.com and Coinbase have hosted hot wallets on their exchanges, but this isn't the safest option for long-term storage.
Thankfully, both of these exchanges make it easy to self-custody your crypto with associated hot wallet apps. Each of these standalone apps is non-custodial, which means you'll have complete control over your private keys.
Crypto.com Wallet
The Crypto.com DeFi wallet is a non-custodial app that allows users to store and send crypto and NFTs. While you could use the Crypto.com DeFi wallet by itself, developers made it easy to sync your Crypto.com account for seamless transactions.
As the name suggests, Crypto.com's DeFi wallet can interact with DeFi applications, especially on Crypto.com's Cronos Chain. It's also possible to use this wallet on popular Ethereum or BSC dApps like Uniswap, OpenSea, or Pancake Swap.
The Crypto.com DeFi wallet also has an "Earn" feature where users can deposit select cryptos for staking rewards. You could even "Buy" or "Swap" tokens within the DeFi wallet app.
Although the Crypto.com DeFi wallet is available as an iOS or Android mobile app, users could download it as a browser extension.
Coinbase Wallet
The Coinbase Wallet consistently ranks as one of the most trusted non-custodial hot wallets. Unlike a traditional Coinbase account, this hot wallet allows anyone to self-custody up to 4,000 crypto assets and NFTs.
People already on Coinbase will enjoy smooth integration with the Coinbase Wallet, but you could send crypto to this app without a Coinbase account. In select regions, you could even add funds to your Coinbase Wallet with a debit or credit card.
The Coinbase Wallet also makes it easy to interact with dApps. Plus, if you already have a Trust Wallet or MetaMask, you could import the associated recovery phrase into your Coinbase Wallet.
Anyone can download the Coinbase Wallet on iOS and Android devices. The Coinbase team also announced a Coinbase Wallet browser extension for those who want one.
---
Crypto.com vs. Coinbase: Security
Any company involved in crypto should place a significant emphasis on security. Since digital assets are susceptible to hacks, exchanges need robust tech and screening procedures to secure their users' funds.
To date, Coinbase and Crypto.com have solid track records in the security department. However, customers most concerned with security should always transfer funds into a trusted hardware wallet.
Crypto.com Security
Crypto.com partners with Ledger Vault to store all of its crypto in cold storage. Yes, that's the same Ledger that offers the highly-reviewed Nano S and Nano X hardware wallets! Crypto.com also carries $750 million in cold storage for insurance against cyberattacks.
As for fiat currency, Crypto.com works with the FDIC-insured Metropolitan Commercial Bank in NYC. If you send funds to Crypto.com from your bank, it will be eligible for $250,000 in insurance. Crypto.com also claims you'll have ownership over any funds sent via an MCB account (i.e., the Crypto.com team legally can't touch the money going through this bank).
Crypto.com offers many add-on safety features like two-factor authentication, biometric login, and anti-phishing codes. Even if you don't opt for 2FA, you will always use your associated email to log in to Crypto.com's app. Crypto.com promises to send email notifications after every transaction.
To date, Crypto.com has yet to report a hack.
You could monitor any issues on Crypto.com by following the Crypto.com Status website.
Coinbase Security
According to Coinbase, 98 percent of crypto assets are stored on cold wallets spread worldwide. Coinbase claims to use AES-256 encryption and it has multiple paper backups for extra security.
As for insurance, Coinbase provides FDIC protection on all USD stored on its platform. While Coinbase can't offer federal protection on crypto, it carries roughly $250 million in insurance for its clients. In the event of a cyberattack, Coinbase claims it will distribute funds to those affected.
Coinbase also has standard safety features like 2FA and email notifications. You could also open a Coinbase Vault. This special account requires multiple email addresses to confirm a withdrawal, which could be helpful if you plan to keep Bitcoin, Ethereum, or Litecoin for a long time.
Coinbase has a Status Checker website to monitor any ongoing issues.
Editor's Note
In 2021, hackers took advantage of a bug in Coinbase's 2FA system and stole crypto from 6,000 users. To be fair, Coinbase said it repaired the issue and refunded crypto into each affected user's account.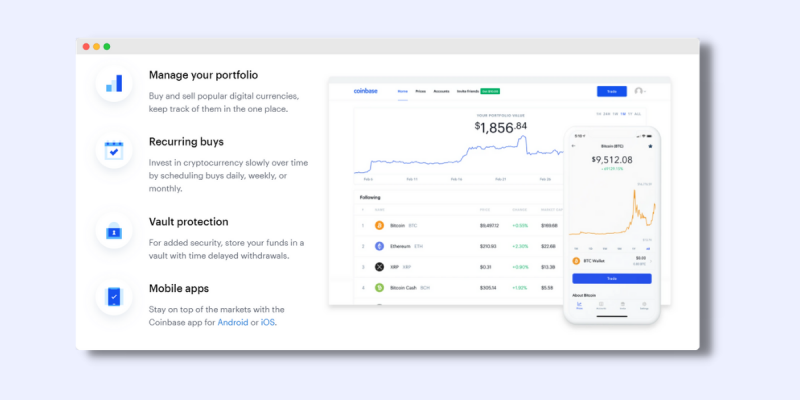 ---
Crypto.com vs. Coinbase: Customer Support
Honestly, crypto exchanges aren't well-regarded for their customer service standards. However, there are ways to contact Crypto.com and Coinbase if you run into issues.
Crypto.com Customer Support
Before contacting Crypto.com, check out the site's official Help Center. Here you could research hundreds of FAQs or look up your question in the central search tab.
If you're still having issues on Crypto.com, you can reach out to a staff member via email or live chat. On the Crypto.com app, you should see a chat bubble on the bottom right-hand corner of the screen. You could use this to open a ticket with a staff member. Alternatively, you could send an email to Crypto.com via [email protected].
Crypto.com only allows customers to submit one ticket at a time. Usually, it takes a few working days to hear back from an employee.
Coinbase Customer Support
The Coinbase Help Center is the best place to find FAQs and guides on all of Coinbase's services. You could also search for a specific issue by typing into the bar that says, "How can we help you?"
As for direct customer support, most users must use the ticketing service on Coinbase's "Contact Us" tab. If you haven't heard back from Coinbase in a few days, you could send a Tweet to Coinbase's official Twitter page.
Although Coinbase has phone support at (888) 908-7930, it's only available for customers with a Coinbase Card. However, non-cardholders could use this phone number to lock their Coinbase account. Other than that, you must resolve issues via Coinbase's ticketing system.
---
Crypto.com vs. Coinbase: Fees
Trading crypto can be exhilarating, but trading fees are always annoying. If you don't investigate Crypto.com or Coinbase's fees beforehand, you may be in for a rude awakening when transferring tokens.
| | | |
| --- | --- | --- |
| | | |
| Trading Amount | 30-day rolling withdrawal limit of $500,000 | Maximum order amount varies by payment method ($25,000 per day deposit limit in the U.S.) |
| Trading Fees | 0.04% to 0.4% maker fees, 0.1% to 0.4% taker fees, plus 2.99% for credit card purchases | 0.50% per trade + transaction fee ($0.99 – $2.99) |
| Bank Account | Free | 1.49% |
| Debit/Credit Card | 2.99% | 3.99% |
| ACH Transfer | Free, with a minimum of $20 | Free |
| Wire Transfer | Free, with a minimum of $5,000 | $10 ($25 outgoing) |
Crypto.com Fees
Let's start with the positives: Crypto.com doesn't charge fees for ACH or wire transfers from your bank account. There's also no fee to buy crypto with this bank-deposited money. Crypto.com users can swap tokens in the app or send cryptos with other Crypto.com users for no additional cost.
On the downside, Canadian, EU, and US customers have to pay 2.99 percent to buy crypto with a credit or debit card. However, Crypto.com now runs a promotion that waives this fee for your first 30 days.
Crypto.com also charges withdrawal fees on all cryptocurrencies. Unlike most other platforms, Crypto.com has a flat withdrawal fee specific to each crypto. For instance, here are a few of the latest withdrawal rates you'll pay when taking crypto off the exchange:
0.004 Bitcoin
0.01 Litecoin
25 USDC
0.005 Ethereum
50 Dogecoin
0.005 Solana
There's no rhyme or reason for these withdrawal fees, and they can change at any moment. It's a good idea to review Crypto.com's latest withdrawal rates for your favorite tokens.
For those who have access to the desktop Crypto.com Exchange, the maker and taker fees depend on your monthly trading volume. The highest fee you'll pay on this platform is 0.4 percent for transactions below $25,000 per month.
However, you could get discounts on these fees if you stake Crypto.com's native CRO token. For instance, you'll get a 10 percent discount if you stake 5,000 CRO, and you'll get 20 percent off if you stake 10,000 CRO. Theoretically, you could pay zero trading fees on the Crypto.com Exchange, but you'd have to buy 50,000,000 CRO.
For a complete picture of the make and taker fees refer to the table below:
| 30-Day Volume (USD) | Maker | Taker |
| --- | --- | --- |
| Up to $25,000 | 0.40% | 0.40% |
| $25,001 to $50,000 | 0.35% | 0.35% |
| $50,001 to $100,000 | 0.15% | 0.25% |
| $100,001 to $250,000 | 0.10% | 0.16% |
| $250,001 to $1,000,000 | 0.09% | 0.15% |
| $1,000,001 to $20,000,000 | 0.08% | 0.14% |
| $20,000,001 to $100,000,000 | 0.07% | 0.13% |
| $100,000,001 to $200,000,000 | 0.06% | 0.12% |
| $200,000,001 and up | 0.04% | 0.10% |
Note that you can get a discount on your trading fees if you stake CRO and pay your trading fees in CRO. Furthermore, you get a 10% bonus per year on any CRO that you stake.
| Staking | Discount |
| --- | --- |
| Staking ≥ 5,000 CRO | 10% |
| Staking ≥ 10,000 CRO | 20% |
| Staking ≥ 50,000 CRO | 40% |
| Staking ≥ 100,000 CRO | 60% |
| Staking ≥ 500,000 CRO | 70% |
| Staking ≥ 1,000,000 CRO | 80% |
| Staking ≥ 5,000,000 CRO | 90% |
| Staking ≥ 50,000,000 CRO | 100% |
Other transaction fees:
| Transaction | Fee |
| --- | --- |
| Bank Account | $0 |
| Wallet Conversion Fee | $0 |
| Debit/Credit Cards | $2.99 |
| ACH Transfer | $2.99 |
| Wire transfer | Free (minimum $5,000) |
| Cryptocurrency Deposit | Free |
| Cryptocurrency Withdrawal | Varies by cryptocurrency |
Coinbase Fees
Coinbase has complicated fee structures, but you'll always pay more on standard Coinbase versus the Pro platform. Just how much you'll pay depends on your payment methods and the amount of crypto you're buying.
You'll pay a max of 0.5 percent for maker or taker fees on Coinbase Pro. However, if you're using the regular Coinbase app, there's always a 0.5 percent spread included with other fees.
For instance, if you're only buying less than $10 of crypto on the Coinbase app, you'll have to pay the spread fee and $0.99. This extra fee goes as high as $2.99 for purchases between $50 and $200. Crypto conversions on Coinbase could have a spread as high as two percent.
You may also have to pay service fees depending on your payment method. Debit cards and PayPal transfers cost the most, at 3.99 percent, while wire transfers cost $10 incoming and $25 outgoing. However, ACH transfers to Coinbase are free.
On the positive side, Coinbase currently doesn't charge any withdrawal fees. Refer to the table below for a feel picture of fees:
| Total Trade Amount | Fee |
| --- | --- |
| Less than $10 | $0.99 |
| $10-25 | $1.49 |
| $25-50 | $1.99 |
| $50-100 | $2.99 |
Coinbase Pro uses a maker-taker trade schedule that varies from 0.50% to 0.0% based on your 30-day trading volume. In this system, makers also pay less than takers.
| Pricing Tier | Taker Fee | Maker Fee |
| --- | --- | --- |
| Less than $10K | 0.50% | 0.50% |
| $10K – $50K | 0.35% | 0.35% |
| $50K – $100K | 0.25% | 0.15% |
| $100K – $1M | 0.20% | 0.10% |
| $1M – $10M | 0.18% | 0.08% |
| $10M – $50M | 0.15% | 0.05% |
| $50M – $100M | 0.10% | 0.00% |
| $100M – $300M | 0.07% | 0.00% |
| $300M – $500M | 0.06% | 0.00% |
| $500M – $1B | 0.05% | 0.00% |
| > $1B | 0.04% | 0.00% |
Finally, Coinbase charges deposit fees of $1.49 to $3.99 per deposit, depending on your payment method. Incoming wire transfers also cost $10 and outgoing wires cost $25. However, there are no fees for ACH transfers.
| Payment Method | Fee |
| --- | --- |
| Bank Account | 1.49% |
| Coinbase USD Wallet | 1.49% |
| Credit/Debit Card | 3.99% |
| ACH Transfer | Free |
| Wire Transfer | $10 ($25 outgoing) |
---
Crypto.com vs. Coinbase: Platform and App
Using a crypto trading platform can be intimidating for new investors. However, Crypto.com and Coinbase make it easy to get involved thanks to their user-friendly designs.
Crypto.com Platform and App
Currently, the only way Americans can use Crypto.com is via its mobile app. While Crypto.com has a more advanced desktop exchange, it's only available in select non-US countries. However, there is speculation that Crypto.com's recent purchase of Nadex may lead to a new US-based desktop exchange.
Speculation aside, the Crypto.com app is well-known for its clean and user-friendly interface. Even beginners shouldn't have issues tracking their favorite coins or initiating market orders.
The Crypto.com app has dozens of secondary features that make it easy to manage your portfolio. For instance, you could use the "Earn" tab to deposit coins for interest.
Anyone with a Crypto.com Visa debit card could "top off" their card with fiat or crypto in the Crypto.com app. There's also a "Pay" portal where Crypto.com app users can buy select gift cards and receive special crypto-back offers.
Coinbase Platform and App
A key reason customers remain loyal to Coinbase is its simple-to-use interface. Anyone who has a standard Coinbase desktop account will have an easy time buying and selling top cryptos from the homepage. Coinbase also helps users find bonus features like "Learn to Earn" and staking rewards with bright blue tabs.
For extra convenience, you could link your Coinbase account to a mobile app on Android or iOS devices. However, just remember the Coinbase app is separate from the non-custodial Coinbase Wallet.
A benefit of using Coinbase in the USA is that customers could switch to the advanced Coinbase Pro platform. Unlike the standard Coinbase interface, Coinbase Pro has candlestick charts with fewer cryptos on offer.
A few benefits of using Coinbase Pro include lower fees, more chart data, and the option to use "market" or "limit orders."
---
Crypto.com vs. Coinbase: What We Like (Pros)
Coinbase and Crypto.com have many strong points, but here are a few of the most significant features worth considering.
Crypto.com Pros
Superior security with Ledger Vault and Metropolitan Commercial Bank
Millions of dollars in insurance
Access to hundreds of cryptos and dozens of fiat currencies
Multiple ways to earn passive income
Clean and simple user interface
Non-custodial wallet for secure self-custody and DeFi integration
Coinbase Pros
An industry leader in crypto security and custody
FDIC on USD and millions in crypto insurance
Largest crypto exchange based in the USA
Choice between user-friendly interface or Coinbase Pro
Unique "Learn to Earn" feature
Non-custodial hot wallet for self-custody and DeFi
---
Crypto.com vs. Coinbase: What We Don't Like (Cons)
Although millions of users enjoy using Coinbase and Crypto.com, that doesn't mean they don't have weak points. It's worth considering a few of these negatives before jumping into either exchange.
Crypto.com Cons
US users are limited to mobile apps; can't use the pro desktop exchange
No service in New York
Strange withdrawal fee rates
Users need to invest in volatile altcoin CRO to get extra benefits
No phone support
Smaller & non-US-based support staff
Coinbase Cons
Steep trading fees
Fewer ways to earn passive income
Confusing fee structure
Suffered a hack in 2021
Slow customer service
---
Who Is Crypto.com For?
Since Crypto.com isn't based in the USA, Americans can't enjoy all of the perks of the CRO ecosystem. The desktop Crypto.com Exchange still isn't available in the US, so users in every state except New York will have to settle for market orders via the Crypto.com app.
However, if you don't mind managing most of your cryptocurrencies on your phone, Crypto.com has an exciting array of services like Visa debit cards, "Earn" rewards, and cash-back gift cards. The Crypto.com app is well-designed, and the company has exceptional security standards with Ledger Vault.
Consumers who don't mind working with a smaller, non-US-based brand will likely feel comfortable using Crypto.com's app.
Account Minimum: Varies by cryptocurrency
Fees: 0.04%-0.4% (varies by trade volume)
Promotion: None

---
Who Is Coinbase For?
Compared with Crypto.com, Coinbase may feel like a "safer bet" for US customers. Although Crypto.com has high safety standards, it's hard to compete with a US-based company that has been around since 2011. Arguably, Gemini is the only other exchange that's as well-regulated and widely available in the US.
All of these factors should make Americans more at ease trading on Coinbase. Despite Coinbase's higher fees, it's easy for customers to trade crypto on Coinbase's desktop and mobile app. Plus, since Americans could use Coinbase Pro, customers get access to features like limit orders.
As it stands today, Coinbase is the better choice for American crypto investors who are risk-averse. Since Coinbase is a publicly-traded company based in San Francisco, it has greater transparency. Also, Coinbase has so many features and integrations that make it easy to store, spend, and use your crypto.
Account Minimum: Varies by cryptocurrency
Fees: 0.04%-0.4% (varies by trade volume)
Promotion: None

---
FAQs About Crypto.com vs. Coinbase
Are you still debating whether to choose Crypto.com or Coinbase? Hopefully, the following FAQs will make your decision simpler.
Which Is Safer Crypto.com or Coinbase?
Crypto.com and Coinbase have some of the industry's most attractive crypto custody and insurance policies. Even authoritative sites like CoinGecko give these exchanges their highest Trust Score for security standards.
Although Coinbase got hacked in 2021, it repaid affected customers and publicly disclosed the issue. It's also worth noting that Coinbase is larger and older than Crypto.com.
Both Crypto.com and Coinbase offer security features like 2FA and easy ways to self-custody crypto with non-custodial wallets. They also promote moving crypto off their exchange for greater security.
Although there's always a risk with buying crypto on a centralized exchange, Crypto.com and Coinbase are two of the safest options available.
Which Is Cheaper Crypto.com or Coinbase?
Whether you compare the standard or advanced exchange platforms, Crypto.com's fees are cheaper than Coinbase's rates. Even without staking rewards, the Crypto.com Exchange charges a max maker and taker fee of 0.4 percent. While that's not the best rate in the industry, Coinbase charges 0.5 percent for low-volume orders.
Also, when you compare the standard Coinbase platform versus the Crypto.com app, Crypto.com seems to have cheaper features. For instance, credit and debit card purchases on the Crypto.com app are 2.99 percent. By contrast, Coinbase charges 3.99 percent for these transactions on top of a 0.5 percent spread.
Customers should also remember that Crypto.com offers special discounts and higher interest returns for customers who stake CRO.
Although Crypto.com tends to be cheaper than Coinbase, some exchanges have even more competitive rates. Arguably, Binance and Binance.us have the best trading fees, especially if you use the BNB token.
Which Is Better, Crypto.com or Coinbase?
Generally, conservative US-based investors will prefer Coinbase because it's larger and has been around longer. However, millions of people—including Americans—are satisfied with the Crypto.com app.
Choosing between these exchanges depends on what you want out of an exchange. For instance, Coinbase has bigger fees than Crypto.com, but some users might be willing to pay extra to work with a US-based exchange. Also, you don't have to rely on your mobile phone for crypto trading if you use Coinbase.
If you're still struggling to choose between Crypto.com and Coinbase, take a few moments to browse their websites. You should also define your crypto trading strategy to see which platform better suits your preferences.
---
Final Thoughts
Crypto.com is one of the fastest-rising crypto exchanges, but that doesn't mean Coinbase is resting on its laurels. Indeed, both of these companies are working hard to stay on top of the latest crypto trends.
Honestly, both of these crypto exchanges are top-notch. True, Crypto.com hasn't been around as long as Coinbase, but these sites have similar security and insurance policies. What Crypto.com lacks in longevity it makes up for in a wealth of features.
Be sure to write down your crypto investing goals and take a closer look at our full-length Crypto.com review and Coinbase review. The more well-defined your trading strategy is, the easier it will be for you to choose between these platforms.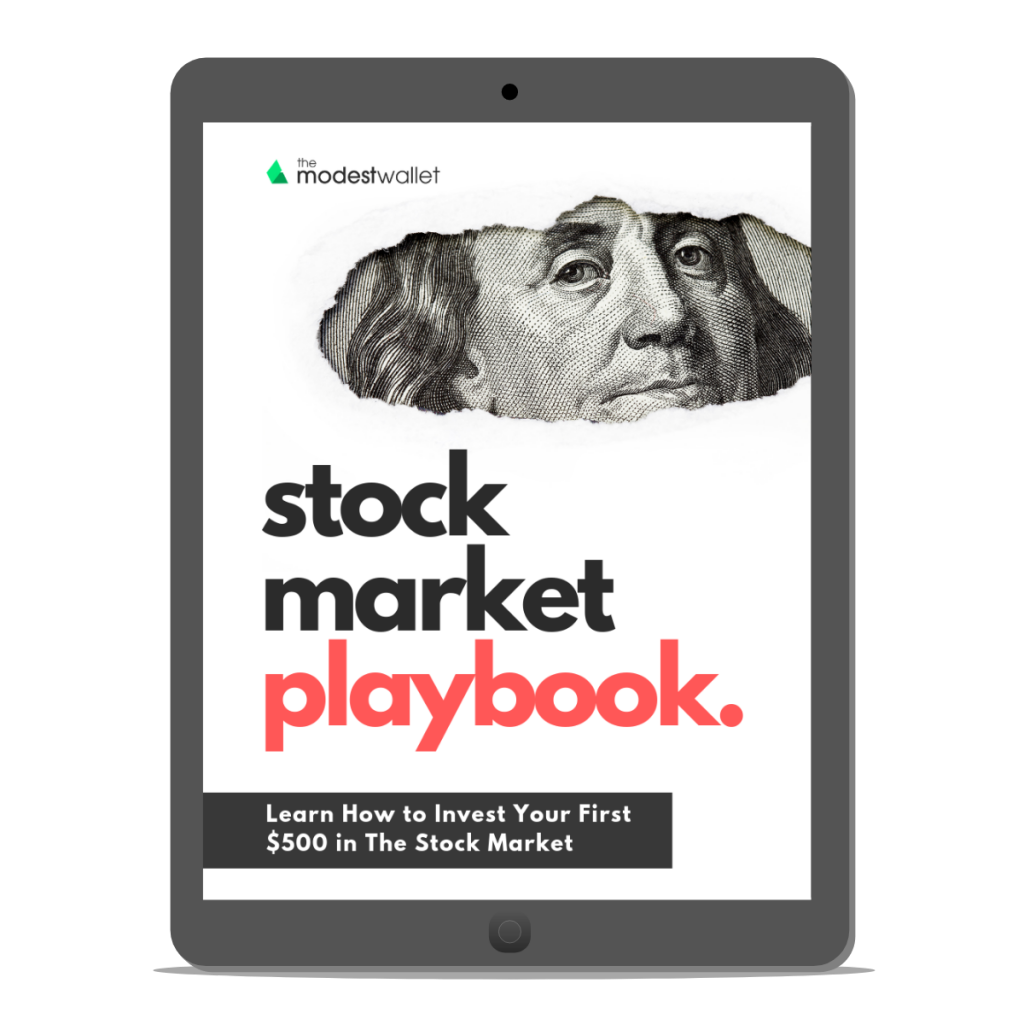 Get our free Stock Market Playbook to learn how to invest your first $500 in the stock market.
Plus our best money tips delivered straight to your inbox.

Eric Esposito is a freelance writer, editor, and cryptocurrency enthusiast. Although it took him a few years to grasp the Bitcoin revolution, Eric has become a crypto convert and long-term "hodler." Besides crypto investing, Eric is interested in helping others understand how to safely stack sats with passive income opportunities.