Many or all of the products featured on this page are from our sponsors who compensate us. This may influence which products we write about and where and how the product appears on a page. However, this does not influence our evaluations. Our opinions are our own. Here is a list of our partners and here is how we make money.
The information provided on this page is for educational purposes only. The Modest Wallet is a financial publisher that does not offer any personal financial advice or advocate the purchase or sale of any security or investment for any specific individual.
Fact: Finding a savings strategy that works for you and sticking to it can be a challenge.
Plus, even if you do manage to start saving, an unexpected emergency expense could instantly throw your good saving habits into disarray.
Thankfully, there are apps out there that help you automate your savings. One of those apps is Digit, an innovative savings and personal finance app.
Digit is a one-stop shop for anyone looking to take control of their financial life. But, is it right for you?
In this Digit review, we'll clue you into everything you need to know about Digit, how it works, and how the app could help you meet your financial goals. That way, you can make wise decisions with your hard-earned money.
Quick Summary: Digit is a financial app that uses algorithms to analyze your spending habits, bills, and cash flow to help you save. The app will automatically transfer money from your checking account into your Digit savings account.
What Is Digit?
Digit is a subscription-based savings and micro-investing app that helps people who are looking to take a holistic approach to their personal finances.
Like many micro-investing and micro-savings apps, Digit is all about putting your savings and investing on autopilot. It does so by automatically transferring money from your checking account into your savings account when you can afford it.
However, unlike other similar services, Digit doesn't save a predetermined amount of money on a regular weekly or monthly schedule.
Rather, Digit uses its proprietary algorithm to analyze your spending habits to figure out how much you can afford to save on a day-to-day basis. Then, when Digit determines that you have some spare cash on hand, it automatically transfers your extra funds into your savings account to help you build up a little nest egg. It's as simple as that.
See Also: 20 Best Money Saving Apps
How Does Digit Work?
If you're interested in using Digit to help you automate your personal finances, you'll first need to make an account.
Any US resident over the age of 18 can make a Digit account online or in the app. Once you establish a username and password, you'll be asked to enter in some personal information to open your account.
As soon as your Digit account is active, you'll connect your bank account to it by using Digit's secure sign-in portal. At this point, your Digit account will be up and running. So, you can then sit back as Digit's algorithms analyze your spending habits to find savings opportunities.
The app will then determine how much you can afford to save and it will automatically transfer money from your checking account into your Digit savings account whenever it detects that you have spare income that's just sitting around waiting to be saved.
Digit Features
Although Digit's primary purpose is to analyze your spending habits and automate your savings, the app also provides a slew of different features to help you make the most of your money. Here are some of the most important features that you can expect when you save with Digit:
| | |
| --- | --- |
| Minimum Investment | $0 |
| Fees | $5 per month |
| Investment Types | ETFs |
| Account Types | Savings and IRAs |
| Platform | Mobile (iOS and Android) and Web-Platform |
| Promotion | 30-day free trial |
| Support | Via app and website |
Goal Setting
As a micro-savings app, Digit is all about helping you save up for specific financial goals. To help you save, Digit allows you to establish multiple savings goals.
For example, you could create a goal to save up for a down payment on a house. Alternatively, you can set up a goal to invest in your retirement or you could plan to pay off your student loans; it's up to you.
Once you establish a goal, Digit will help you save for it using its advanced algorithms. The algorithms calculate how much you can afford to save or invest in each of your goals. Based on your spending habits, Digit will then allocate your funds towards your various goals.
Furthermore, you can use the Digit Boost feature to prioritize one goal over others. So, for example, if you decide that you want to prioritize saving for a down payment on a car, you can tell Digit to put a larger percentage of your money toward that goal than to your rainy day fund.
As a result, Digit's goal-setting feature allows you to establish and prioritize savings goals as your financial needs change over time.
Automated Saving
Digit's flagship feature is its automated savings tool. When you sign up for a Digit account, the app will automatically determine how much you can save each day based on your income and spending habits.
Since this savings feature is automated, there's no set schedule for how often Digit will transfer funds into your savings account. But, most folks find that the app transfers money into their Digit account a few times a week.
Furthermore, while you don't have control over how much the app transfers out of your checking account, you can control how you save your money. For example, you can decide which percentage of your money you'd like to allocate to your savings account and to any investment or retirement accounts that you open.
If the notion that you won't have any control over how much money Digit transfers out of your checking account makes you a little nervous, fear not: You can set a maximum daily saving amount on your account. Doing so puts a limit on how much Digit can save in a given day to prevent it from withdrawing too much from your checking account.
See Also: How to Save Money: 91 Effective Ways to Save Money Fast
Overdraft Protection & Reimbursement
Digit recognizes that people often get a bit nervous about the idea that the app can withdraw money from their checking account at any time.
Since Digit prides itself on only transferring money from your checking account to your savings account when you can afford it, they offer an overdraft protection and reimbursement policy to give you added peace of mind in the process.
In particular, Digit states that the company will reimburse you for up to two instances of overdrafting on your checking account. If the system detects that there's been an overdraft on your account, it will automatically reimburse you for the fee charged by your bank.
Do keep in mind that the company will only reimburse your overdraft charges twice. So, if you're concerned about overdrafts, setting up a maximum daily savings amount is a good way to ensure that you maintain an adequate balance in your checking account at all times.
Credit Card & Student Loan Payoff
Although Digit's primary goal is to help you save money, the company also knows that carrying around large amounts of debt can affect your ability to save. So, to help you eliminate your debt, Digit has a credit card and student loan payoff feature.
With this feature, you can set up automated payments to your credit cards or student loans. To do so, you'll first link your credit card or loan payment account and then create a debt repayment goal.
Once your debt repayment goal is in place, Digit will automatically send over an extra payment every month to your credit card company or loan provider. This extra payment is in addition to your monthly loan or credit card payment, so you'll still need to pay your monthly charges.
The idea here is that Digit wants to help you chip away at your debt whenever you have extra money to spend. So, while this feature isn't a substitute for making your monthly payments, it can help you pay off your debt over time.
Savings Bonuses
To encourage you to save, Digit offers a savings bonus to all account holders.
How it works is quite simple: Whenever you make deposits into your Digit savings account for three consecutive months, Digit rewards you with a savings bonus. This bonus is 0.10% of your account balance and this money is automatically deposited into your Digit savings account.
Although Digit doesn't explicitly offer interest on its savings account, you can kind of think of this feature as a type of interest on your account. It's not a huge bonus, but over time, it can add up!
See Also: 7 Best Micro-Investing Apps
Unlimited Withdrawals
While Digit is designed to help you save as much as possible, you're welcome to withdraw from your Digit accounts as often as you like.
To withdraw money, you can transfer it to your checking account at any time. Most transfers take one to two business days, and there is no fee for a standard transfer. Alternatively, if you want immediate access to your funds, you can pay a $0.99 fee for an instant transfer.
Investing
In addition to their standard savings account, the Digit app also offers access to individual taxable investment accounts. This investing feature is essentially a robo-advisor that's built into your Digit account.
If you want to invest with Digit, you'll first be asked to identify your investing goals and risk tolerance (i.e. conservative, moderate and aggressive). Then, you'll be presented with a few different portfolio options based on your investing profile.
After you review the profile options, you can select the portfolio that works for you. At this point, Digit's robo-advisor will automatically invest a portion of your money into a selection of ETFs (exchange-traded funds). Once your investing account is set up, you can look at all of your ETF holdings and learn more about your different investments.
Furthermore, you can also tell the Digit app how much money you want to allocate toward your investments whenever it makes automated transfers from your checking account.
For example, you could tell Digit that you want to save 75% of your transfers and invest the other 25%. So, if Digit transfers $10 into your account, $7.50 would go to your savings and $2.50 would go to your investing portfolio.
We should also mention that you can withdraw all or part of your funds at any time. If you set up a withdrawal, Digit will sell some or all of your investments and transfer the cash proceeds from the sale into the checking account of your choice.
Do keep in mind, however, that it is possible to lose money while investing. Additionally, Digit's investing feature is designed for longer-term investments, so they strongly encourage you to hold onto your ETFs for at least a few years to take advantage of long-term market trends.
Retirement Account
Designed to be another aspect of the company's robo-advisor investing service, Digit also allows you to open a retirement investing account. This feature is included in your subscription fee, so there's no extra charge if you want to save for retirement.
With Digit's retirement account feature, you can choose either a Traditional or a Roth IRA (individual retirement account). Once you choose your account type, Digit will select a portfolio of ETFs for you based on your age and the amount of time you have before you reach retirement.
Thirty days after you open your account, Digit will transfer money into your retirement fund from your checking account. Then, Digit will make recurring investments on the same date every month. The total amount invested will vary month-to-month based on your spending habits.
However, you generally shouldn't withdraw from your retirement account before you retire.
That being said, you can withdraw funds from your retirement account at any time. But, doing so might involve a tax penalty. So, check with an accountant about any potential tax implications before withdrawing from your retirement account.
See Also: 15 Ways to Invest $1,000
Digit Pricing & Fees
As Digit is a subscription-based service, you will have to pay a monthly fee if you want to open an account with the company.
All first-time Digit account holders are eligible for a 30-day free trial. Afterward, you'll pay a $5 monthly fee that's automatically debited from your linked checking account.
Other than that, there are no fees associated with using Digit. There are also no account minimums, no commission fees on your investment accounts, and no extra costs for any of the company's savings features.
Digit Security
To help keep your money safe, Digit uses a state-of-the-art security system. This system includes 256-bit encryption and other features, such as Plaid, to create a secure connection to your checking account.
Furthermore, all Digit savings accounts are also FDIC insured up to $250,000. So, if Digit were to fail, the FDIC would have your back.
Additionally, as of the time of writing, Digit partners with DriveWealth for the administration of all of its investment and retirement accounts. DriveWealth is a registered broker-dealer and a member of the SIPC, so your investments are covered up to $500,000 if Digit or DriveWealth were to fail.
Digit Pros
Automates your savings using advanced algorithms
Includes access to investing and retirement accounts
Pays a savings bonus to reward regular savings habits
Offers a limited overdraft reimbursement feature on your checking account
Provides plenty of great goal setting features
Allows for unlimited withdrawals from your account
Lets you prioritize certain savings goals over others
No minimum account balances
Includes a credit card and student loan debt repayment feature
Digit Cons
No option for a free account
Subscription fee is higher than most other similar services
Pays a very low interest rate (called a savings bonus) to account holders
Customer service and support options are limited
Doesn't provide financial education tools or resources
See Also: 12 Best Roth IRA Accounts
Digit Alternatives
Not sure that Digit is right for you? Thankfully, there are plenty of great micro-investing and micro-savings companies on the market today. Here are some of Digit alternatives that you ought to consider:
Acorns
One of the most popular micro-investing apps available, Acorns is an automated personal finance tool that helps you invest using spare change from your day-to-day expenses.
As with Digit, Acorns is a subscription service, so you'll pay between $1 and $5 per month to use the app. Depending on the subscription that you opt for, Acorns users have access to investment, retirement, checking, and custodial accounts, as well as a debit card.
However, the main difference between Acorns and Digit is that Acorns offers a bit more functionality for investors. Acorn's wider array of investment account types and asset allocation strategies makes it nice for people whose primary goal is to start investing with the help of a robo-advisor, but who also want access to some automated savings tools.
Check out our full Acorns review to learn more.
Qapital
A personal finance app that gamifies saving to encourage you to stash away money, Qapital is a solid micro-savings tool for people looking to take control of their finances.
Like Digit, Qapital is a subscription-based service with plans ranging from $3 to $12 per month. Each Qapital subscription comes with an FDIC-insured checking account, though Complete and Master subscription holders also get access to robo-advisor investing, too.
What sets Qapital apart from the competition is that it allows you to turn anything into a savings opportunity. As with Digit, you can set savings goals with automated transfers into your checking and investment accounts regularly.
But, Qapital also allows you to set up automated transfers for completing small tasks, like hitting a step count milestone on your Fitbit or posting on Instagram. So, it's an awesome choice for people who think that a fun, game-like app could be the inspiration they need to start saving.
Read our full Qapital review to learn more.
Who Should Get Digit and Who Should Avoid It?
Digit is a useful tool for folks who often struggle to stick to a regular savings plan. The app's set-it-and-forget-it functionality makes it a nice choice for people who want to put their savings and investments on autopilot.
Although Digit does charge a higher fee than many other similar micro-savings and micro-investing apps, it does have a great range of features. In particular, the fact that Digit constantly analyzes your spending habits makes it easier for you to save whenever you can afford it, whether that's twice a week or once a month.
However, Digit's savings and investing features are designed more for people who want to kick-start their savings strategy, not for folks who have large amounts of capital to invest. Indeed, the company's limited investing features and low savings bonus (0.1% at the time of writing) mean that it's not great for building wealth.
But, for people who want to establish healthy savings habits and for anyone that wants to take a holistic approach to their finances, Digit can be a great option.
Digit FAQ
Here are our answers to some of your most commonly asked questions about Digit:
Is Digit Worth the Fee?
Digit might be worth the fee if you're looking for a no-nonsense personal finance tool that helps you save small amounts of money regularly. However, if you're looking to save large sums of money or you're mostly interested in investing, the relatively low interest rate on Digit accounts and the limited investing features might not be worth the cost.
How Does Digit Make Money?
Digit charges a $5 monthly fee, which helps offset some of their costs. Digit also makes money by lending out funds held in Digit accounts to other companies. They then earn interest on these loans and investments. However, this process of lending account holder funds to turn a profit is standard practice in the financial industry and it is not unique to Digit.
Final Thoughts
If you've struggled to stick to your savings resolutions in the past, a micro-savings and micro-investing app like Digit just might be what you need.
The company's advanced savings algorithms are unique in the fintech world. So it's a solid option for people who want to put their savings and investments on autopilot.
While some folks find that Digit's fees are a bit high, the company's feature-heavy services and automated savings tools make the subscription worth the cost if you want extra support as you work toward your savings goals.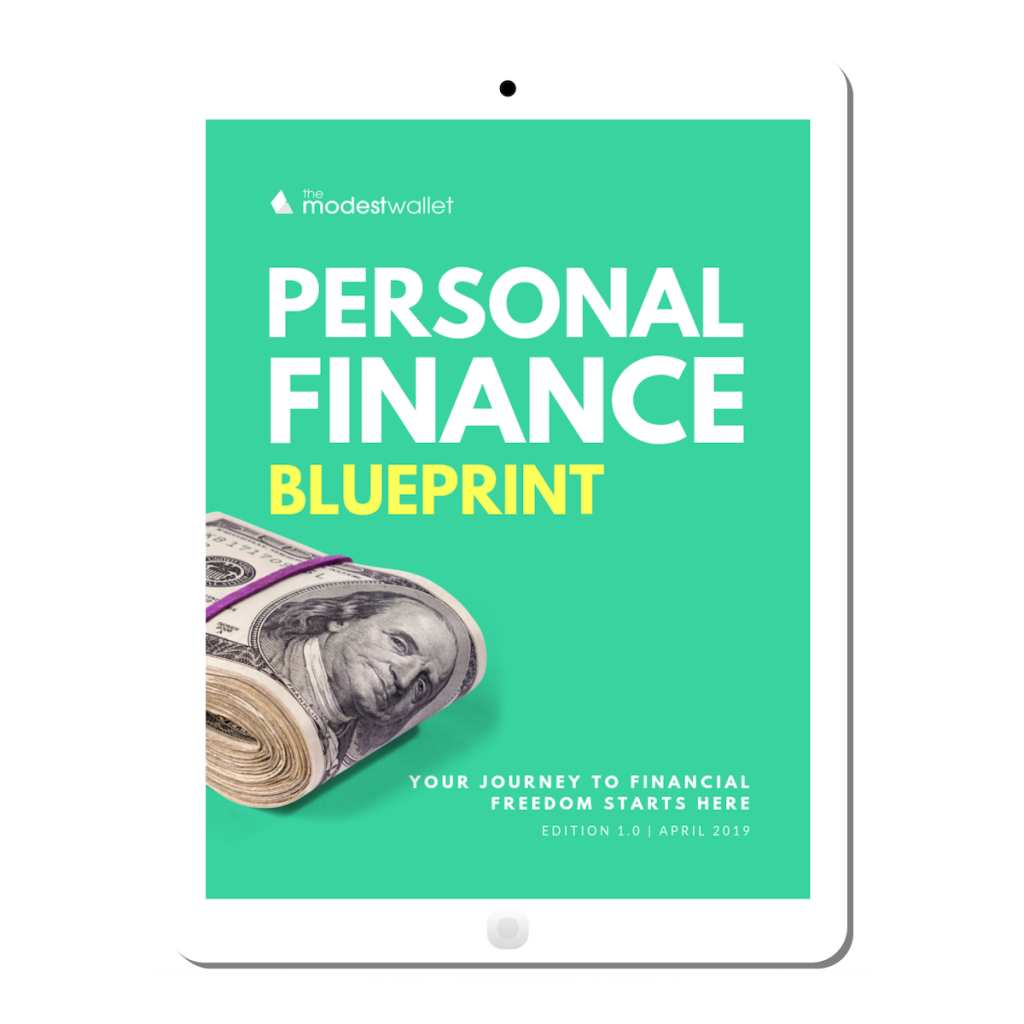 Get our free Personal Finance Blueprint to learn everything you need to know to build wealth.
Plus our best money tips delivered straight to your inbox.
Gaby is a freelance writer and self-employed business owner with a personal interest in all things finance-related. She has a professional certificate in business, finance, and financial analytics, as well as experience working as a volunteer tax prep assistant with the IRS.