Drop App Review 2023: Get Rewarded for Shopping
Many or all of the products featured on this page are from our sponsors who compensate us. This may influence which products we write about and where and how the product appears on a page. However, this does not influence our evaluations. Our opinions are our own. Here is a list of our partners and here is how we make money.
---
The information provided on this page is for educational purposes only. The Modest Wallet is a financial publisher that does not offer any personal financial advice or advocate the purchase or sale of any security or investment for any specific individual.
If you'd like to earn free gift cards in exchange for the everyday purchases that you make, then the Drop app may be for you. All you have to do is link your debit or credit card to the Drop app and you'll earn points when you shop.
You're not going to get rich using the Drop app, but it's a great passive, money-saving tool that can be used alongside other rewards apps to get the most bang-for-your-buck on any purchase you make.
Quick Summary: Drop is free a consumer-led mobile rewards program where users can earn points from shopping through the app. Users can also link their debit/credit cards to earn points from select brands.
Promotion: None
---
What Is Drop?
Drop is a loyalty program app that allows users to earn points by using their linked debit or credit cards, which can then be redeemed like cash at select companies. The program started in the Canadian market in 2015 and has since expanded to the American market in 2017. According to the founders' of Drop, this program was designed as a way for brands to gain additional exposure with millennials.
See Also: 20 Best Money Saving Apps
---
How Does Drop Work?
To get started with Drop, you'll download the app on your iOS or Android device and create an account. Each step of the sign-up process will earn you Drop points.
Drop then walks you through their stance on data privacy, giving you the assurance that your data will always be anonymous and protected with bank-level security. You can also unlink your card at any time, which will stop the sharing of your data.
It's then time to link your debit or credit card to your Drop account, which will allow you to earn points when you shop online or in-store at participating brands with a linked card. In the Drop app, you'll connect your card to Drop by using the credentials that you would typically use to sign in to your credit card online account.
At this point, you will have earned 500 points by completing the required sign-up steps and you're ready to get started shopping with Drop. You can browse the various offers to earn Drop points at selected brands and select special flash deal offers that can help you earn more points at your favorite stores. Some popular brands that provide rewards through Drop are Uber, ExxonMobil, Apple, Trader Joe's, Starbucks, Adidas, McDonald's, and Target.
---
Drop Features
Drop provides multiple ways to earn Drop points, making the app an easy addition to your normal shopping habits.
Earnings Points
There are five primary ways to earn points on the Drop app:
Complete a card-linked offer: Activate the offer in Drop and then shop with your linked card.
Complete an in-app shopping offer: Shop within the Shop tab on the Drop app. You don't need to have a linked card to earn points with in-app shopping offers.
Play games: Pick an offer in the Games tab and download the game to start earning points while playing games.
Take an in-app survey: Complete your profile to receive a curated list of available surveys. You can earn points for every survey you complete.
Refer a friend: Earn 5,000 points for the first 10 friends you invite to Drop.
Drop is constantly rolling out new offers, so you'll want to check back into the app regularly.
See Also: 18 Ways to Save Money on Electricity (Every Month)
Flash Deals
Flash Deals on Drop are offers linked to your card where you can earn points for purchases that are made within a specific timeframe. To find and activate a flash deal, you'll want to open the Card tab on the Drop app and scroll to "add card-linked offers." Select your store, activate the deal, and then shop (in-store or online) with your linked card to earn up to 1,000 points per purchase.
One-Time Offers
One-Time Offers only allow one qualifying purchase or sign-up to be eligible to earn points. Once you complete a one-time offer, that offer is considered fulfilled on your account and you will not be able to earn any more points by completing it again.
Boosted Offers
A boosted offer allows you to earn more points than usual on in-app shopping offers. To qualify for the boost points, your purchase must be made when the boost is active.
Earn Points from Drop Games
You can earn Drop points by downloading and playing games offered within the Drop app. To find the Downloadable Games offers, you'll navigate to the All Games tab and tap on a game you're interested in playing. Be sure to check the requirements of the offer.
Supercharge
Supercharge Games are three specific games located within the Drop app. To find these games you'll go to the Home tab, tap on Games, and scroll down to Made by Drop. These three Supercharge Games are:
Hoops: You can play this daily, earning more points the more shots you make.
Snake: This game unlocks after you've shopped five times on an offer.
Drop Spin: You can spin this every Tuesday for a chance to win points or a bonus.
See Also: 25 Proven Ways to Save Money on Gas This Month
Redeeming Points
On Drop, you can redeem your rewards points for gift cards, which start at $25 and go up to $100. Within the Drop app, you'll go to the Rewards tab and scroll to view the available gift cards. Once you've found the one you want, you'll hit Redeem and your reward will show up in your Drop wallet within three business days.
Gift cards are available from many popular brands, including Nike, Amazon, Starbucks, Uber, Domino's, Lululemon, and more. 1,000 points will earn you $1 of gift card credit, so you'll need a minimum of 25,000 points to earn a gift card.
Drop users can also convert their points into cryptocurrency. However, Drop points invested in crypto will stay in the form of points so users can withdraw and redeem gift cards at any time.
Referral Program
Drop members can earn 5,000 points for the first 10 friends they refer. Your referral bonus will appear once your friend earns their first 1,000 rewards points by shopping an offer through Drop. Within the profile section of your Drop app, you'll find your unique invite code to share with your friends.
Mobile App
Drop currently supports an app for both iOS and Android devices, which can be downloaded through the App Store or Google Play.
See Also: Capital One Shopping vs. Honey | Which Platform Saves the Most Money?
Chrome Browser Extension
Drop does not currently offer a Chrome Browser extension or a web application, however, if you'd like to shop with Drop on a desktop, there is a way to make that happen. Beside each shopping offer on the Drop app, you'll see a button that says "Send to Email." Open the offer in your email on your desktop and you can shop from there.
Get Vaccinated & Get Rewarded
Drop is rewarding up to 20,000 members for getting vaccinated against Covid-19. The requirements to qualify for this initiative include:
Snap a selfie while getting vaccinated that shows the Covid-19 vaccine being administered or you with a "Just got my Covid-19 vaccine" sticker.
Share your selfie on Instagram using the hashtag #DropCOVID and tag @JoinDrop. Within 24 hours, you'll receive a unique code to enter within your profile in the Drop app.
You'll receive up to 50,000 points ($50) by entering your unique code in your Drop profile.
Drop Crypto
Drop users are able to convert their points into cryptocurrency. Keep in mind that you will not be able to buy or trade crypto with the Drop app, but rather follow your points in crypto. In order to get access to this feature, users have to gain 25,000 Drop points or more.
---
Drop Pricing & Fees
Drop does not cost anything to use and there are no fees to receive your Drop rewards. However, there is an inactivity maintenance fee of 2,500 points when your account has been inactive for six months.
Inactivity means that you haven't signed in or the app hasn't been opened at all. 2,500 points will be deducted for every month after the six months of inactivity until the account is active again. To remain an active member and avoid this maintenance fee, simply log in and check the app regularly.
See Also: 14 Apps Like Ibotta for Saving Money
---
Drop Customer Service
Drop offers two ways to contact their customer service team. You can email the support team at [email protected] or you can contact support through the app. To do this you'll navigate to your profile, scroll down to Get Help, and follow the prompts for Drop's Support Concierge. If you can provide a screenshot of your issue or proof of purchase, this will help speed up the process.
---
Drop Security
Drop has three primary practices in place to ensure the security of the app:
Securely encrypted: Your bank login credentials are never stored with Drop.
Industry-leading security: TLS to ensure secure transmission of your data to Drop
Transparency: Drop's support team is happy to answer any of your questions or concerns about security.
Drop does not provide your personal data to any third party and only anonymous aggregate information may be shared. The two types of data that Drop collects are basic user information (name, date of birth, gender, etc.) and transactional data through your linked card (vendor purchase amounts, posted dates, etc.)
---
Drop Pros
Earn money just for shopping: Once you've set up your Drop account and linked your card, every time you shop you'll automatically earn Drop points that can be redeemed for gift cards. If that's the only way you use Drop, you'll still earn cashback passively!
Excellent app experience: Drop walks you through their simple setup process step-by-step and even awards you Drop points for completing each step. The interface is easy to use and you can quickly scan the app for offers.
Regular new offers: Every day, new offers are being added to the Drop app. So if you check back regularly, you're likely to find ones for items that you plan to buy anyways.
Passive and active offers: While you can earn cashback for simply shopping with your linked card, you also have the option to increase your earnings through in-app shopping, playing games, and completing surveys.
---
Drop Cons
Must link your card: To complete the setup process, you must link at least one credit or debit card to your Drop account. Even with bank-level security and encryption, some people may not like the idea of linking their card to a third-party app.
Lots of Rules on Offers: If you're planning to take an active role in shopping on the Drop app and selecting offers you want to take advantage of, then you'll need to pay attention to the offer rules. There are typically quite a few restrictions that must be adhered to in order to receive your Drop points.
See Also: 25 Best Coupon Websites to Save Thousands
---
Drop Alternatives
There are several popular alternatives to Drop that also allow you to earn points and rewards when shopping.
Capital One Shopping
Capital One Shopping is a free desktop browser extension that automatically searches for better prices using rewards and online coupons at over 30,000 online retailers. Anyone can use the tool and you do not have to be a Capital One customer. Read our full Capital One Shopping review to learn more.
Shopkick
Shopkick is an app that lets you earn reward points (called Kicks) for shopping in-store and online, along with performing other tasks that do not require a purchase. You can then redeem the reward points for free gift cards.
Rakuten
Rakuten is a cashback website that provides savings for online shopping. It does not require you to send in receipts. It's simple to get started. All you have to do is install the Rakuten extension on your browser. Read our full Rakuten review to learn more.
---
Whos is Drop Best For?
Drop is set up in a way that makes earning rewards for your shopping a fairly simple process. While any shopper can benefit from Drop and earn passive cash, there are several types of people who would be the best fit for Drop:
Power shoppers: If shopping is one of your favorite pastimes, then it only makes sense to earn cashback from the money that you're already spending.
Online shoppers: Drop does have offers available for both online and in-store shopping, but the majority are for online purchases.
People with Extra Time: If you're willing to put some time into playing Drop's games, taking surveys, and referring friends, then you'll more quickly watch your reward points add up.
On the other hand, Drop is probably not for you if you're:
Super security cautious: Drop uses bank-level encryption and security methods. However, you are entering your credit card information into a third-party app when you use Drop. So if you're not comfortable with that, then Drop is probably not for you.
In-store shopper: While Drop has offers for both online and in-store shopping, most of the offers are for the former.
Can't be bothered with details: If you're not going to bother checking into the Drop app regularly to see what offers are available and how to qualify for them, then the Drop app may not be for you.
See Also: 20 Best Money Saving Apps
---
Drop Review FAQs
We've found some of the most frequently asked questions with regards to the Drop App. Here are our answers.
Is the Drop App Safe?
In short, yes the drop app is safe to use. If you feel comfortable using other apps that utilize your financial information like banking and investing apps, then you should also feel comfortable using Drop.
Drop provides several assurances and features that help us feel confident in concluding that the app is safe:
● Transport Layer Security (TLS): This is the gold-standard method for transferring data that guards against outside interference 
● 256-Bit Encryption: This is the same level of encryption used by banks and the US military. 
● No data storage: Your bank login and credit card credentials are never stored on Drop servers.
Does Drop Sell Data?
The short answer is no, Drop will not sell your personal data to any third parties. However, they can sell anonymous aggregate information to third parties. This means that while your data may be a part of a bigger study that is shared with a third party, no company outside of Drop will ever receive any personal data that is tied directly to your account. 
How Do You Earn Points on Drop?
There are multiple ways to earn points with the Drop app. You can earn points by playing games inside the Drop app. You can pick an offer in the Games tab and download the game.
You can also earn points by completing in-app surveys and by referring friends to the app. You can earn 5,000 points for the first 10 friends you invite to Drop.
---
Final Thoughts
Drop is a quality rewards app that helps you get a little money back from the purchases that you were already planning to make. It's not designed to help you get rich, but there is no reason to turn down free rewards and gift cards earned from the money you had already planned to spend.
Simply put, Drop is a fun way to passively earn some gift cards with very little effort. Use it in conjunction with other rewards and cashback shopping apps, and you'll likely end each month with a little surprise stash of extra money that you weren't expecting!
Up Next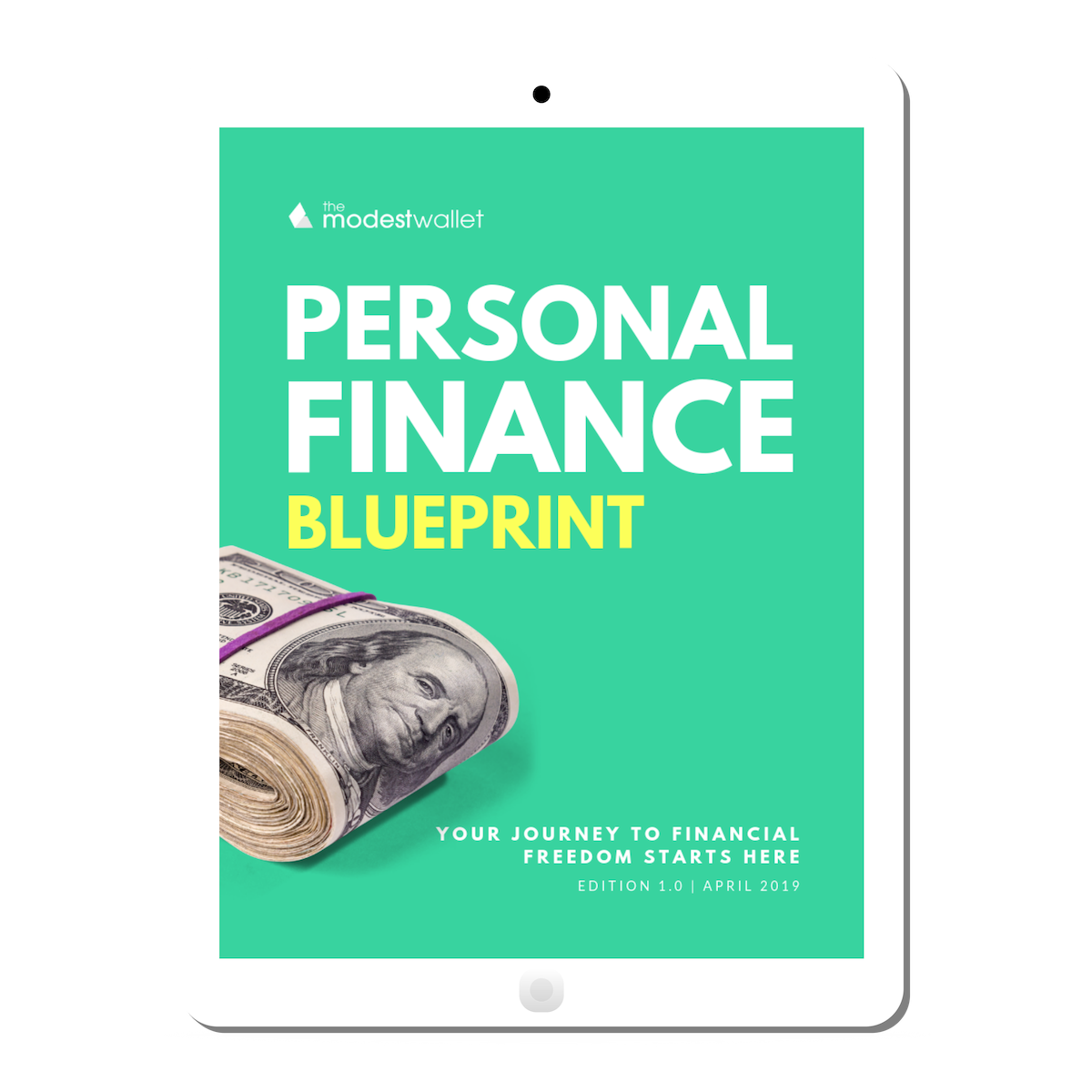 Get our free Personal Finance Blueprint to learn everything you need to know to build wealth.
Plus our best money tips delivered straight to your inbox.

Summer Tannhauser is an entrepreneur, online educator, and freelance writer who is passionate about helping others to create additional income by leveraging their life experiences and passions. Summer works with budding entrepreneurs through her online courses and workshops and has appeared in numerous online publications and podcasts including Inc., Teachable, and USA Today.