Many or all of the products featured on this page are from our sponsors who compensate us. This may influence which products we write about and where and how the product appears on a page. However, this does not influence our evaluations. Our opinions are our own. Here is a list of our partners and here is how we make money.
The information provided on this page is for educational purposes only. The Modest Wallet is a financial publisher that does not offer any personal financial advice or advocate the purchase or sale of any security or investment for any specific individual.
Combining a social network with a cryptocurrency exchange, eToro is an innovative fintech company that strives to make crypto investing accessible to all.
But, is eToro all that it's cracked up to be?
In this eToro review, we'll take a closer look at the ins and outs of this popular social crypto trading platform. We'll investigate the platform's various features, its fees, and its pros and cons so you can decide whether it's the right place to kick-start your crypto investments.
Quick Summary: eToro is an Israeli-based brokerage offering social and copy trading features. In the United States, users can trade more than 15 cryptocurrencies and copy trading strategies or portfolios of top crypto traders.
What Is eToro?
eToro is an online brokerage, crypto exchange, and social trading platform. The company was founded in Israel in 2006 to provide investors with a platform where they could place trades and discuss market trends.
The firm currently operates in nearly every country around the world. eToro is registered in Cyprus, the United Kingdom, and Israel. However, they also have a United States-specific platform where US-based investors can trade cryptocurrencies with ease.
How Does eToro Work?
With eToro, account holders can buy and sell cryptocurrencies from the comfort of their homes. Here's what you need to know to get started:
Getting Started
To use eToro, you'll first need to verify your eligibility for an account. The US-based platform is currently available to residents over the age of 18 in most states, as well as the District of Columbia. However, it is not available to residents of:
Delaware
Hawaii
Minnesota
Nevada
New Hampshire
New York
North Carolina
Tennessee
If you're eligible to open an account, you'll need to collect a few pieces of information before applying.
This includes basic personal information, such as your full name, address, phone number, social security number, and email address. You will also need proof of your identity (such as a passport or driver's license) and proof of your address (such as a bank statement or phone bill).
Opening an Account
As soon as you've collected your required documents, you can open an account on the eToro website or mobile app.
The sign-up process is fairly straightforward. You'll input your personal information, just as you would with any financial institution. Then, you'll upload photos of your ID and proof of address to verify your account.
This whole process usually takes just a few minutes, at which point you can fund your account and start trading.
Funding Options
To fund your eToro account, you can use a wire transfer, ACH electronic bank transfer, or debit card payments. However, eToro does not currently allow US account holders to transfer their crypto assets into their eToro portfolios.
Cryptocurrencies Available on eToro
As of the time of writing, eToro supports 17+ cryptocurrencies for US residents, such as:
While eToro does support many popular cryptocurrencies, its current lineup is much more limited than you might find elsewhere. For example, Binance.US offers more than 50 cryptocurrencies to US investors.
eToro Features
A crypto exchange is only as good as its features. With that in mind, these are some of the best features you can access with an eToro account:
| | |
| --- | --- |
| Account Minimum | $50 for U.S. traders, or $200 to use eToro CopyTrader. |
| Trading Fees | From 0.75% to 5.00% (varies by coin's bid-ask spread) |
| Conversion Fees | 0.1% (crypto-to-crypto) |
| Number of Cryptocurrencies | 17+ |
| Supported Cryptocurrencies | BTC, ETH, BCH, XRP, DASH, LTC, ETC, MIOTA, ADA, XLM, EOS, NEO, TRX, ZEC, XTZ, BNB, COMP, LINK, UNI, YFI, DOGE, AAVE, ALGO, MANA, BAT, MATIC |
| Supported Regions | 44+ U.S. States |
| Account Types | Taxable |
| Mobile App | iOS and Android |
| Promotions | None |
| Support | Chat and Email |
Trading Platform
eToro's US-based trading platform is streamlined and user-friendly. On the platform, investors can quickly buy and sell crypto either online or on the firm's mobile app.
All trades on this platform are market orders. To place one, you'll navigate to the trading dashboard, select a cryptocurrency, and input the amount that you want to buy. Your transaction is processed immediately and your crypto is then credited to your account.
However, eToro doesn't provide an advanced trading platform option with other order types and charting features. This can be a disappointment for experienced traders, but it makes the trading process easy for new crypto investors.
Social Trading
One of eToro's most important features is its Social Trading platform. With Social Trading, every account holder gets an eToro profile, which is like a crypto social media profile.
This feature gives you access to an activity feed where you can see real-time social posts and activity on eToro. You can also check out other investors' trading histories so you can learn from others' experiences.
Note that eToro does let you set your profile to private if you don't want to share your trading information. But, if you want to take full advantage of the eToro platform, the firm recommends keeping your profile public.
Digital Wallet (eToro Wallet)
If you're interested in controlling your private keys and on-chain addresses, eToro lets you do so with a free hot wallet called the eToro Wallet.
This wallet is accessible via an app on the Apple App Store and Google Play Store and it offers an additional set of features for crypto investors and traders. With the eToro Wallet app, you can store, buy, transfer, exchange, and receive hundreds of cryptocurrencies.
But keep in mind that while you can transfer coins to your wallet from your eToro investing portfolio, you cannot send crypto to your portfolio. That means that once you remove crypto from your portfolio, it can't be sent back and then sold on the exchange.
CopyTrader
eToro's CopyTrader is a simple way to mimic the pros with your trades. With CopyTrader, you can search for top-performing eToro investors and direct your portfolio to copy all of their trades.
To do so, you'll fund your account with at least $500 and the platform will automatically start copying your selected trader's every move for no additional fee. You can use the feature to simultaneously copy up to 100 other traders. You can stop copying trades at any time.
But remember that copying someone else's trades does have its risks. Thankfully, the firm lets you also set a stop loss to limit any potential losses that you may incur from using CopyTrader.
CopyPortfolio
eToro's CopyPortfolio feature is similar to their CopyTrader feature, but with a twist. While CopyTrader lets you select a trader to copy, CopyPortfolio lets you select between different pre-established portfolios. This is sort of like investing with a robo-advisor, but for crypto.
When you use CopyPortfolio, you can choose between one of three portfolio types, each of which follows a unique investing strategy or theme.
To invest in CopyPortfolios, you'll need to have a starting balance of at least $5,000, though there is no portfolio management fee. Furthermore, while you can close your investment at any time with CopyPortfolios, you aren't able to withdraw funds while your portfolio is active.
Virtual Portfolio
To help you become a more confident crypto investor, eToro provides all account holders with a Virtual Portfolio. This Virtual Portfolio is a practice trading account where you get $100,000 in virtual money to experiment with on the crypto exchange.
Although you can't make any money using Virtual Portfolio, you can't lose any either. The platform is completely free to use, so it's a great way to test out various trading strategies before investing.
Offline Trading
Crypto exchanges, like eToro, can run into technical difficulties during periods of high market volatility. When these technical difficulties happen, investors can get locked out of their accounts, leaving them unable to place trades or close open positions.
However, unlike many exchanges, eToro offers a potential solution to these technical woes: offline trading.
When eToro has technical difficulties or planned maintenance, the firm can deploy its Offline Trader Tool. This tool lets investors view their open positions and submit requests to close open trade orders. These requests bypass the main platform and are handled by investment specialists at eToro.
The tool can provide traders with some peace of mind during times of high market and platform volatility.
eToro Education & Research
To give you more insight into the world of crypto, eToro provides an extensive set of educational tools and research information.
In particular, you can access the latest crypto news in eToro's app or on the firm's website. The company also offers video tutorials in the eToro Trading Academy. These videos help you navigate the eToro platform and provide a fun way to learn more about investing.
Mobile App
Although you can access eToro online, most account holders use the firm's mobile app. The highly-rated eToro app is found both in the Google Play and Apple App Store, so you can download it for nearly any device.
With the app, you can check your portfolio, place trades, and use the social trading platform. Additionally, the app provides access to eToro's ProCharts feature, which is a set of customizable charting tools for market analysis.
eToro Pricing & Fees
Cryptocurrency exchanges are known for having complex pricing structures and eToro is no exception. In this section, we'll look at the fees that the firm charges for each of its services.
Trading Fees
Trading crypto on eToro is commission-free, so you won't pay a set fee to place a trade.
However, crypto trading on eToro is not free. Rather, you pay the spread, which is the difference in the bid and the offer prices for an asset.
This fee varies based on the crypto in question, but you can expect it to be anywhere from about 0.75% to 5% of the market value of a cryptocurrency. Technically, you won't pay this spread out of pocket, but you will pay slightly more for the crypto you trade than the current market value.
| Cryptocurrency | Spread |
| --- | --- |
| BTC | 0.75% |
| ETH | 1.90% |
| BCH | 1.90% |
| XRP | 2.45% |
| DASH | 2.90% |
| LTC | 1.90% |
| ETC | 1.90% |
| ADA | 2.90% |
| MIOTA | 4.50% |
| XLM | 2.45% |
| EOS | 2.90% |
| NEO | 1.90% |
| TRX | 3.50% |
| ZEC | 3.50% |
| BNB | 2.45% |
| COMP | 3.90% |
| LINK | 3.90% |
| UNI | 3.90% |
| DOGE | 2.90% |
| MANA | 4.90% |
| XTZ | 5.00% |
Other Fees & Account Minimums
eToro is fairly unique in that it doesn't charge many fees on its exchange beyond what you pay for trading. There are no monthly fees, no withdrawal fees, and no deposit fees on the platform.
However, do note that you must deposit at least $50 to open your account and all subsequent deposits by debit card or bank transfer must be at least $50. Meanwhile, wire transfer deposits must be a minimum of $500.
Finally, while there is no fee to withdraw money from eToro, there is a withdrawal minimum of $30.
eToro Wallet Fees
If you use the separate eToro Wallet, you will be liable for some fees. In particular, if you want to convert crypto, you will pay a 0.1% conversion fee.
There is also a 0.5% fee when you send funds from the eToro investment app to the eToro wallet. Additionally, the wallet doesn't charge fees for sending or receiving crypto, but you will have to pay any blockchain fees for any transaction you make.
| Cryptocurrency | Min. Withdrawal Amount | Fee (%) | Min. Fee | Max. Fee |
| --- | --- | --- | --- | --- |
| BTC | 0.007195 BTC | 0.1% | $1 | $50 |
| ETH | 0.107588 ETH | 0.1% | $1 | $50 |
| XRP | 17.7574 XRP | 0.1% | $1 | $50 |
| LTC | 0.084546 LTC | 0.1% | $1 | $50 |
| BCH | 0.02296 BCH | 0.1% | $1 | $50 |
| XLM | 45.15749 XLM | 0.1% | $1 | $50 |
eToro Security & Insurance
To protect your assets, eToro employs a host of security tools. The firm uses advanced encryption techniques and two-factor authentication to help shield your crypto from hackers.
Furthermore, although eToro does not offer insurance on crypto assets in the United States, all-cash holdings on the platform are held in FDIC-insured accounts. This means that your USD funds are insured up to $250,000.
eToro Customer Support
If you have an issue with your eToro account, you can find answers to most common questions on the eToro help pages.
Additionally, eToro offers email and live chat-based support. The live chat feature is designed solely for urgent queries, however, and not for general questions. Furthermore, the firm states that it can take up to 14 days to get a response to a support ticket, which is a long waiting time for the industry.
eToro Pros
Dedicated platform for US residents
No deposit or withdrawal fees
Option to open a separate free hot wallet
Ability to copy others' trades and portfolios
Great research and educational resources
Integrated access to a social trading platform
US dollar holdings in accounts are FDIC insured
Includes access to a virtual trading platform
eToro Cons
Only allows market orders for crypto trades
Customer support is sometimes very slow
Not available in all US states and territories
Limited number of supported cryptocurrencies
No insurance offered for crypto assets
Trading fees can be high depending on the spread
Minimum required amounts for deposits and withdrawals
Doesn't allow crypto to be deposited in your account
eToro Alternatives
Not sure that eToro is right for you? Here are some eToro alternatives to consider:
Coinbase
Coinbase is one of the world's largest crypto exchanges. The company offers both basic and advanced trading platforms, which makes it suitable for crypto traders of all experience levels.
With Coinbase, you can trade more than 50 cryptocurrencies. You also get access to an online wallet, staking opportunities, and a Visa debit card for crypto purchases. The firm also offers educational videos that let you earn free crypto rewards.
The downside? Coinbase charges more in fees than eToro. But if you're looking for more crypto trading and investing power, Coinbase is a solid choice. Check out our full Coinbase review to learn more.
Kraken
Designed primarily for advanced investors, Kraken is a powerful exchange that offers a range of crypto trading features that are hard to find elsewhere.
Kraken allows account holders to buy and sell more than 50 cryptocurrencies on one of two advanced trading platforms, both of which have custom charting features and multiple order types. Meanwhile, Kraken also offers crypto futures and margin trading for experienced investors.
Nevertheless, while Kraken's fees are generally lower than those at Coinbase and eToro, many of the firm's advanced features aren't available in the US. However, if added functionality and low costs are what you seek, Kraken might be the exchange for you. Read our full Kraken review to learn more.
| | | | |
| --- | --- | --- | --- |
| Our Rating | | | |
| Transaction Fees | Up to 5.00% | Up to 4.50% | Up to 0.26% |
| Supported Crypto | 17+ | 50+ | 50+ |
| Apps | Mobile (iOS and Android) | Mobile (iOS and Android) | Mobile (iOS and Android) |
| Promotions | None | $5 worth of free BTC | None |
| Margin Trading | | | |
| Digital Wallet | | | |
| | | | |
Who is eToro Best For?
Due to the platform's social media-like structure and interactive nature, eToro is a good choice for traders that are looking to join a cryptocurrency investing community. Furthermore, the platform's relatively low fees and CopyTrader feature make it a nice option for newer investors that want to keep costs low and learn from other successful traders.
However, if you're looking to take a more independent approach to trading crypto, you might find better trading functionality on other exchanges. Of course, fees at firms like Coinbase can be higher than those at eToro, but these other platforms usually offer more tools and features for experienced traders.
eToro FAQ
Here are our answers to some of your most commonly asked questions about eToro:
Is eToro Trustworthy?
eToro is a trustworthy company that's regulated in many of the countries that it operates in, such as the United Kingdom, Australia, and Cyprus. The firm also states that they operate in accordance with regulations put in place by the US-based Financial Crimes Enforcement Network (FinCEN), which helps increase their credibility.
Is My Money Safe with eToro?
Like many crypto exchanges, eToro uses cutting-edge security features to try to protect your crypto. However, there is always a risk of losing money when trading crypto. There is also always a risk of theft when you leave crypto in a hosted hot wallet. Therefore, storing your crypto in an offline wallet is usually your best bet when safety is a priority.
Final Thoughts
eToro is a popular crypto exchange due to its innovative social trading features. The platform lets new crypto investors copy the market moves of more experienced traders and it boasts a slew of superb educational resources.
However, the firm's spread pricing structure isn't always transparent and it lacks some more advanced features that you can find elsewhere. But if you're looking for a simplified crypto platform that's designed for US residents, eToro is worth considering.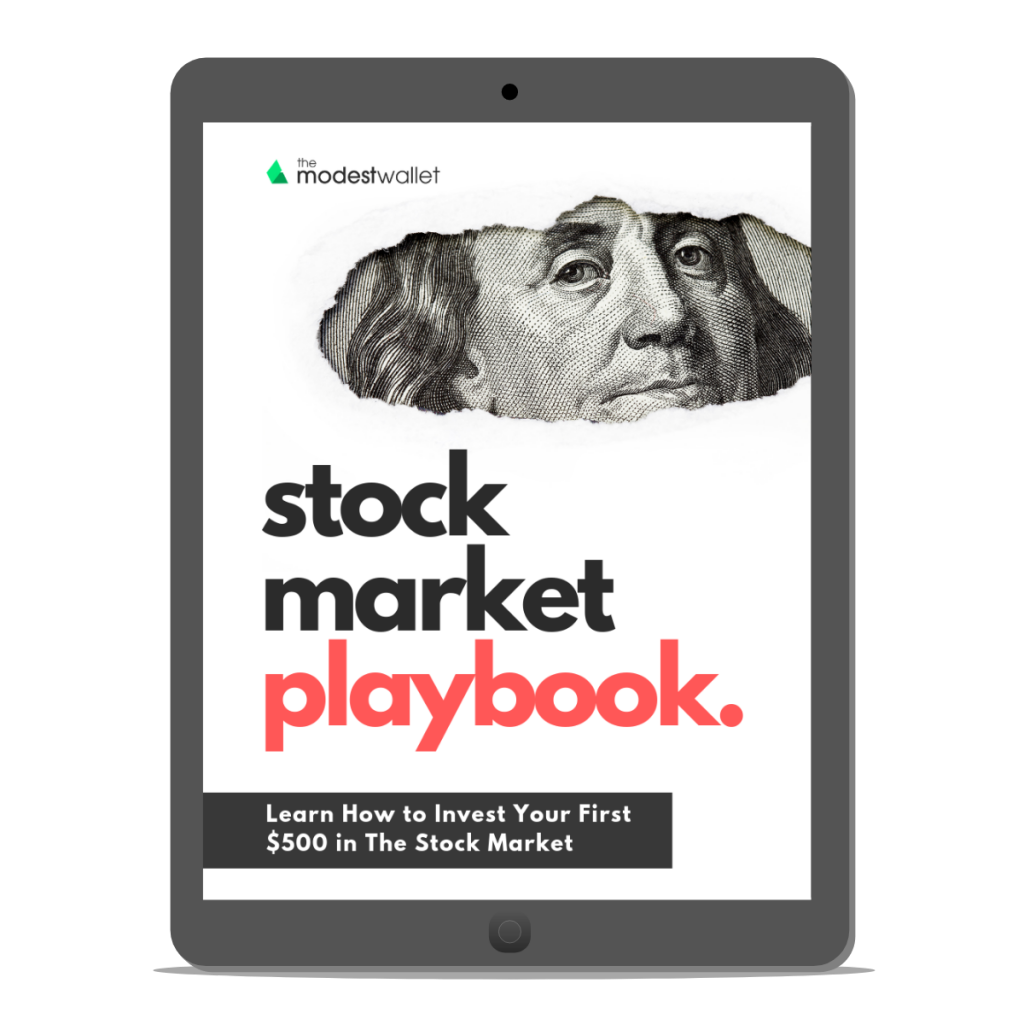 Get our free Stock Market Playbook to learn how to invest your first $500 in the stock market.
Plus our best money tips delivered straight to your inbox.

Gaby is a freelance writer and self-employed business owner with a personal interest in all things finance-related. She has a passion for educating others on how to make the most of their money and loves writing about everything from taxes to crypto.