eToro vs. Coinbase 2023: Which Platform Is Best?
Many or all of the products featured on this page are from our sponsors who compensate us. This may influence which products we write about and where and how the product appears on a page. However, this does not influence our evaluations. Our opinions are our own. Here is a list of our partners and here is how we make money.
---
The information provided on this page is for educational purposes only. The Modest Wallet is a financial publisher that does not offer any personal financial advice or advocate the purchase or sale of any security or investment for any specific individual.
eToro and Coinbase are two of the most widely publicized crypto exchanges. Chances are you've already seen a few ads for both of these sites on TV or YouTube. For those who have seen these companies' ads, you may have noticed they take different approaches to crypto investing.
While these websites are well-established and beginner-friendly, they aren't suitable for every crypto trader's style. You must know how these crypto exchanges differ from each other to choose the right website for your goals.
| | | |
| --- | --- | --- |
| | | |
| Our Rating | | |
| Fees | 1% flat fee for trading cryptocurrencies; $0 for stock and ETF trading | 0.50% per trade, 3.99% for debit/credit card purchases, and 1.49% for Coinbase wallet or bank account purchases |
| Supported Cryptocurrencies | 20+ | 50+ |
| Apps | Mobile (iOS and Android) | Mobile (iOS and Android) |
| Promotions | None | $5 worth of free BTC |
| Transactions | Buy, sell, market orders and limit orders | Buy, sell, exchange, send, withdraw, and receive |
| Wallets | Hot wallet | Hot wallet and cold wallet |
| Verdict | Ideal platform for investors who want to trade crypto, stocks and ETFs | User-friendly exchange with excellent liquidity and extensive directory of crypto assets |
| | | |
---
eToro vs. Coinbase: Overview
Let's start by explaining the backstories surrounding eToro and Coinbase to give you a general overview of these companies.
About eToro
eToro is headquartered in Tel Aviv, and it has been in operation since 2007. About 20 million people in 140 countries now use eToro's trading platform.
Although eToro is most known for crypto trading in the USA, this site didn't offer Bitcoin trading till 2013. It took another four years for eToro to add altcoins, and the company didn't officially launch in select US states till 2018. Before getting into crypto, eToro offered access to more traditional assets like commodities, fiat currencies, and stocks. Read our full eToro review to learn more.
About Coinbase
Coinbase traces its origins back to 2011 when Brian Armstrong and Fred Ehrsam began work on a centralized crypto exchange. Within about a decade, the San Francisco-based Coinbase managed to grow its user base to approximately 89 million people in over 100 countries.
With billions in crypto under management, there's no question Coinbase is one of the world's largest exchanges and crypto custodians. The company is also the first crypto exchange to offer shares on the NASDAQ. Read our full Coinbase review to learn more.
---
eToro vs. Coinbase: How Do They Work?
eToro and Coinbase both let you buy and sell crypto, but there are a few nuances to trading crypto on each website.
eToro
After you sign up for eToro, you could fund your account with either an ACH deposit or a wire transfer. When the money clears, you could use your cash to place a market order on any of eToro's available cryptocurrencies. Once you purchase a token, it will automatically go into the custodial hot wallet attached to your account.
FYI: eToro prides itself on being the world's premier "social trading" platform. If you want to, you could "CopyTrade" other eToro users or send your money to a "CopyPortfolio" managed by the eToro team.
Coinbase
Coinbase plenty of ways to fund your account, including ACH, wire transfers, crypto deposits, and debit or credit cards. You could also link your PayPal account to Coinbase if you don't mind paying higher convenience fees.
Once you have money on Coinbase, you could buy or sell crypto with a market order. You could also set up a recurring buy to help dollar-cost average into your favorite crypto projects. If you'd like more trading options, you could sign up for Coinbase Pro, which includes more advanced trading screens and limit orders.
---
eToro vs. Coinbase: Main Features
The primary features of eToro and Coinbase include buying and selling crypto at market value. However, since these companies have grown so large, they now offer plenty of interesting secondary features.
| | | |
| --- | --- | --- |
| | | |
| Cryptocurrency Supported | 20+ (Including BTC, ETH, BCH, XRP, DASH, LTC, ETC, MIOTA, ADA, XLM, EOS, NEO) | 50+ (Including BTC, ETH, LTC, ALGO, ADA, DAS, DOGE, DOT, MATIC, UNI) |
| Security | Two-factor authentication (2FA), cold storage, FDIC-insured USD balances, multi-signature, private keys and KYC | Two-factor authentication (2FA), cold storage, FDIC-insured USD balances up to $250,000, platform insurance against theft and a bug bounty program |
| FDIC Insured | Yes (U.S. Dollars) | Yes (U.S. Dollars) |
| Digital Wallet | | |
| Social / Copy Trading | | |
| Margin Trading | | |
| Interest Accounts | | |
| Crypto-backed Loans | | |
eToro
The key feature that sets eToro apart from other platforms is its emphasis on social trading. Sure, you could build a crypto portfolio on your own—but it's pretty difficult to ignore what others are doing on eToro.
For those who are OK letting others handle their money, you can deposit funds into "CopyTrader" and (hopefully) reap the rewards of another trader's strategy. You could also use the "CopyPortfolio" option to mirror the trades in one of the eToro Investment Team's managed funds.
If you're scared to make a trade on eToro, don't worry! The company also offers a risk-free Demo Trading platform where you could test your investment thesis with an imaginary $100,000.
By the way, eToro has also begun offering stock and ETF investing in select US states, so you may have additional investment opportunities.
Key Features
Crypto trading: Place market orders on roughly 45 tokens on eToro's main webpage.
CopyTrade: Link a portion of your account with another eToro trader that you feel will be successful.
Smart Portfolios: Deposit at least $5,000 into a managed trading fund with an investment theme you like.
Demo trading: Test your strategy with this no-risk paper trading account.
Crypto wallet: Send, store, and withdraw the crypto from your eToro account into this custodial hot wallet app.
Coinbase
With a standard Coinbase account, you could buy many cryptocurrencies using market orders. However, if you want to get more involved with crypto trading, Web3, or passive income strategies, Coinbase has plenty of features that could help you out.
For instance, you could stake coins like Ethereum and Algorand on Coinbase to earn staking rewards. Coinbase now offers a highly praised non-custodial wallet app that connects with many of the hottest decentralized apps (dapps). You could also use advanced trading features like limit orders on Coinbase Pro.
Here are a few features you can expect with a Coinbase account:
Key Features
Coinbase Standard Exchange: Buy and sell cryptos with market orders or set up recurring buys.
Coinbase Pro: Use advanced candlestick charts for technical analysis and set market or limit orders.
"Learn to Earn": Watch videos on new altcoins and earn a few tokens after taking a quiz.
Coinbase Debit Card: A Visa card that links with your Coinbase account and rewards you with crypto.
Staking Rewards: Deposit Proof-of-Stake coins like Algorand or Cosmos to earn interest.
Coinbase Wallet: A non-custodial hot wallet available as a mobile app and browser extension.
---
eToro vs. Coinbase: Cryptocurrencies Supported
Of these two exchanges, Coinbase offers more cryptocurrencies. However, unless you're an avid "altcoin hunter," you probably won't be disappointed with eToro's crypto offerings.
eToro
Cryptocurrency selection isn't one of eToro's strong suits. Although the company now offers about 45 tokens, it won't be an appealing choice for people interested in small-cap altcoins.
Besides Bitcoin, here are a few cryptos you could invest in on eToro:
Coinbase
Coinbase doesn't have the largest selection of altcoins, but it has a pretty impressive portfolio. Currently, you can choose from about 100 different altcoins on Coinbase's Standard exchange and about 50 on Coinbase Pro.
Beyond the standards like Bitcoin and Ethereum, here are a few more speculative altcoins you could find on Coinbase:
Shiba Inu (SHIB)
Polkadot (DOT)
• Avalanche (AVAX)
• Decentraland (MANA)
• Solana (SOL)
• Polygon (MATIC)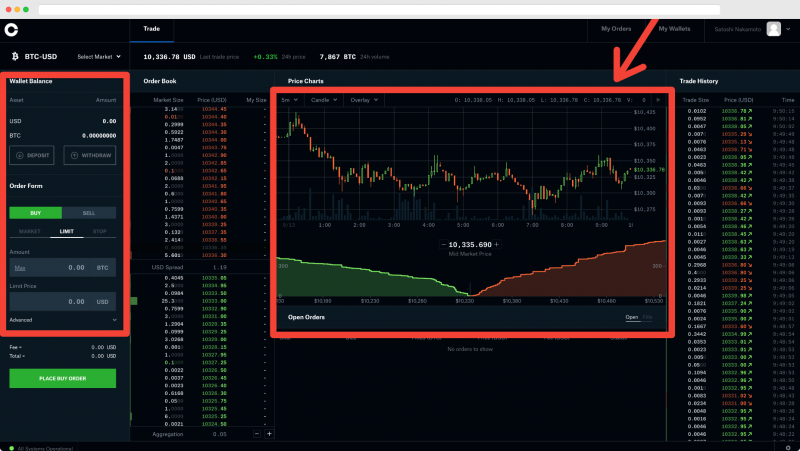 ---
eToro vs. Coinbase: Wallet
Customers on eToro and Coinbase get access to a custodial wallet on their exchange and optional crypto wallets. However, there's a glaring difference between the wallet apps associated with eToro and Coinbase.
eToro
After you buy a token on eToro, you could choose to leave it on the exchange or transfer it to the eToro mobile crypto wallet. However, please know that eToro's separate crypto wallet is custodial (i.e., you don't hold your private keys).
In fact, eToro makes this a selling point for their crypto wallet app. Since eToro has a copy of your seed phrase, they say you'll have an "unlosable private key." If you can't access your eToro wallet, you could reach out to eToro for assistance.
For some crypto investors, this goes against the ethos of "not your keys, not your crypto." However, investors may not mind trading off self-custody for extra peace of mind.
Coinbase
The crypto you store on your Coinbase exchange account is custodied by Coinbase's team. Coinbase claims to keep most of its crypto in cold storage, and it is eligible for insurance in the event of a hack.
However, Coinbase also offers the option to take your crypto off the exchange into the non-custodial Coinbase Wallet app. With this app, you hold the private keys to your crypto, which also means you have total responsibility for your funds.
As a bonus, the Coinbase Wallet app can be used on hot Web3 sites like OpenSea and Uniswap.
---
eToro vs. Coinbase: Security
If there's one thing Coinbase and eToro share, it's a passion for compliance. These exchanges work hard to avoid legal issues and keep their users' funds secure.
eToro
To protect its US clients, eToro claims to hold all USD in FDIC-insured bank accounts. For those who can trade stocks on eToro, you'll also enjoy SIPC insurance. However, eToro doesn't offer specific protections for crypto assets.
To protect against hacks, eToro claims to use advanced encryption and firewall technologies. eToro also claims to hold "most" of its crypto assets in cold storage.
Lastly, users could enable 2FA to make it difficult for thieves to break into their eToro account.
Coinbase
Whenever we talk about Coinbase and security, we have to mention an infamous hack…so let's start with the bad news. Yes, hackers got away with a lot of crypto from Coinbase in 2021. However, Coinbase was able to fix the SMS bug and it used its crypto insurance policy to refund affected clients.
Indeed, this 2021 hack proved Coinbase has millions in reserve to take care of security breaches. Also, Coinbase insures every customer's USD with FDIC insurance up to $250,000 per person.
Coinbase stores all but 2% of its crypto holdings in cold storage. The company also keeps backups of its private keys stashed away in ultra-secure vaults. Coinbase customers can take advantage of features like 2FA to secure their accounts.
---
eToro vs. Coinbase: Customer Support
Crypto companies have a bad reputation for slow customer service. However, there are a few ways to contact eToro and Coinbase if you run into an issue.
eToro
Currently, there are two ways to get in touch with the eToro team: live chat or email. Of these methods, customers should only use live chat if they have an urgent security concern.
Please keep in mind eToro can take up to 14 business days to respond to a ticket.
On the positive side, eToro has an extensive Education & Help Center where you can find dozens of FAQs and tutorials.
Coinbase
Like eToro, Coinbase has a Help Portal with answers to customers' most common questions. You could also reach out to Coinbase via email or live chat.
Recently, Coinbase unveiled live phone support at (888) 908-7930 for American and select international customers. As a perk, people who have a Coinbase Debit Card enjoy priority access to this phone line.
---
eToro vs. Coinbase: Fees
No matter what crypto exchange you use, you're going to have to pay some fees. Please don't rush onto eToro or Coinbase before fully understanding how much extra you'll need to pay.
| | | |
| --- | --- | --- |
| | | |
| Trading Fees | 1.00% (crypto); $0 (ETFs and stocks) | 0.50% per trade + transaction fee ($0.99 – $2.99) |
| Bank Transfer Fee | Free | Free |
| Debit/Credit Card | Free (Credit card deposit not available to U.S. customers) | 3.99% |
| Crypto Withdrawal | 2% to eToro Wallet (min. fee $1, max $100); Additional blockchain fees may apply | Blockchain fees apply |
| Fiat Withdrawal | $5 | Free for ACH withdrawals |
| Inactivity Fee | $10 per month (*after 12 months of inactivity) | None |
eToro
The nice thing about using eToro is that they don't charge a commission fee for crypto trades. Instead, eToro makes its money by charging spreads on different coins. These extra fees could fluctuate throughout the year, but they usually range from 0.75 to 5 percent. Typically, big-cap coins like Bitcoin charge lower fees while more speculative altcoins have a higher spread.
| Cryptocurrency | Spread |
| --- | --- |
| BTC | 0.75% |
| ETH | 1.90% |
| BCH | 1.90% |
| XRP | 2.45% |
| DASH | 2.90% |
| LTC | 1.90% |
| ETC | 1.90% |
| ADA | 2.90% |
| MIOTA | 4.50% |
| XLM | 2.45% |
| EOS | 2.90% |
| NEO | 1.90% |
| TRX | 3.50% |
| ZEC | 3.50% |
| BNB | 2.45% |
| COMP | 3.90% |
| LINK | 3.90% |
| UNI | 3.90% |
| DOGE | 2.90% |
| MANA | 4.90% |
| XTZ | 5.00% |
Also, eToro charges withdrawal fees of 0.5 percent to transfer tokens from your exchange portfolio into the eToro Wallet. You will also get charged a 0.1 percent fee if you want to convert crypto within your eToro wallet.
| Cryptocurrency | Min. Withdrawal Amount | Fee (%) | Min. Fee | Max. Fee |
| --- | --- | --- | --- | --- |
| BTC | 0.007195 BTC | 0.1% | $1 | $50 |
| ETH | 0.107588 ETH | 0.1% | $1 | $50 |
| XRP | 17.7574 XRP | 0.1% | $1 | $50 |
| LTC | 0.084546 LTC | 0.1% | $1 | $50 |
| BCH | 0.02296 BCH | 0.1% | $1 | $50 |
| XLM | 45.15749 XLM | 0.1% | $1 | $50 |
Coinbase
Coinbase has one of the most complicated fee structures in all of crypto. However, if you use the standard Coinbase exchange, you should expect to pay over 0.5 percent on every crypto trade. This 0.5 percent fee is considered the "spread fee," and Coinbase always tacks on extra fees depending on how much you spend.
| Total Trade Amount | Fee |
| --- | --- |
| Less than $10 | $0.99 |
| $10-25 | $1.49 |
| $25-50 | $1.99 |
| $50-100 | $2.99 |
Coinbase also charges 3.99 percent convenience fees on credit, debit, or PayPal deposits. While ACH deposits are free, you will have to pay $10 for wire transfers.
| Pricing Tier | Taker Fee | Maker Fee |
| --- | --- | --- |
| Less than $10K | 0.50% | 0.50% |
| $10K – $50K | 0.35% | 0.35% |
| $50K – $100K | 0.25% | 0.15% |
| $100K – $1M | 0.20% | 0.10% |
| $1M – $10M | 0.18% | 0.08% |
| $10M – $50M | 0.15% | 0.05% |
| $50M – $100M | 0.10% | 0.00% |
| $100M – $300M | 0.07% | 0.00% |
| $300M – $500M | 0.06% | 0.00% |
| $500M – $1B | 0.05% | 0.00% |
| > $1B | 0.04% | 0.00% |
However, those who opt for the Coinbase Pro platform will enjoy a flat 0.5 percent fee on "maker" or "taker" trades
| Payment Method | Fee |
| --- | --- |
| Bank Account | 1.49% |
| Coinbase USD Wallet | 1.49% |
| Credit/Debit Card | 3.99% |
| ACH Transfer | Free |
| Wire Transfer | $10 ($25 outgoing) |
---
eToro vs. Coinbase: Platform and App
eToro and Coinbase have similar website designs that are very intuitive. For extra convenience, you could also download the eToro or Coinbase app on your smartphone.
eToro
True to its "social platform" branding, eToro has features from a standard social media site and an online brokerage account. On the front page, you'll see what the coins or stocks on your Watchlist are trading for. You could open a position from this page, or you could click a specific tab on the left.
All of the links on eToro are pretty self-explanatory, such as "Portfolio," "News Feed," and "Withdraw Funds." You could review the social media feed or enter "CopyTrader" to understand how others are trading these tokens.
eToro also offers iOS and Android apps for your main account and a separate custodied crypto wallet.
Coinbase
Coinbase's homepage has a clean user interface with all the tokens laid out at market value. From here, you could quickly open a market order, or you could click a tab on the top for more advanced options. Above, you'll find links to the "Earn to Learn" program, recurring buys, and linking bank accounts.
The Coinbase app and the non-custodial Coinbase Wallet app have a similar beginner-friendly UI. However, Coinbase Pro may feel foreign if you're new to trading. The advanced Pro platform has more "visual noise" like flashing prices and candlestick charts. Although Coinbase Pro has lower fees, adjusting to this site will take more time.
---
eToro vs. Coinbase: What We Like (Pros)
Coinbase and eToro have millions of users for millions of reasons. Below are a few of the most common features that draw people toward either platform.
eToro
Long-established site with high compliance standards
Unique social trading features like "CopyTrader"
Beginner-friendly interface and educational resources
USD stored in FDIC-insured banks
Ability to practice trading with the Demo platform
Coinbase
Largest US-based crypto exchange
FDIC insurance on USD
Wide assortment of altcoins
Passive income opportunities, including staking and debit card rewards
Option to trade on Pro or Standard account
---
eToro vs. Coinbase: What We Don't Like (Cons)
If the positive features didn't sway you toward eToro or Coinbase, considering each company's drawbacks may help you find the better fit.
eToro
Few cryptocurrencies available
Not available in all US states
Limited customer support
Few options for advanced crypto traders
Coinbase
High and complex fee structure
Suffered a significant hack in 2021
Slow customer care division
No copy or demo trading features
---
Who Is eToro For?
eToro is for extroverted investors. If you love bouncing ideas off of fellow traders, you'll love taking advantage of eToro's unique social media features. eToro is also suitable for beginner investors who want educational resources and risk-free tools like Demo Trading.
Just keep in mind that eToro's crypto offerings aren't as vast as those on Coinbase. Also, eToro isn't in all 50 US states, and it has fewer opportunities for passive income or for connecting with Web3.
Minimum Deposit: $10 for U.S. traders
Trading Fees: 1% for crypto; $0 for ETFs and stocks
Promotion: None
---
Who Is Coinbase For?
Compared with eToro, Coinbase is a better choice for self-directed investors who want to stick to their investment strategy. You won't have the option to "CopyTrade" or review social media speculation on Coinbase, which could be good or bad. If you feel the influence of "the crowd" will confuse you rather than give you investment ideas, Coinbase is the better option.
As a bonus, Coinbase has a greater selection of altcoins, passive income opportunities, and DeFi integrations. Advanced traders could also take advantage of Coinbase Pro.

---
FAQs on eToro vs. Coinbase
Choosing where to invest in crypto is a significant move. Before you register on Coinbase or eToro, you may want to consider the most common questions other customers ask.
Which Is Safer: eToro or Coinbase? 
Coinbase and eToro have some of the crypto industry's highest standards for compliance and safety. Both companies hold customers' USD in FDIC accounts, and they claim to keep most of their crypto in cold storage. Although thieves hacked Coinbase in 2021, the company fixed the issue and repaid all lost funds with its crypto insurance policy.
It's safe to say eToro and Coinbase will closely monitor users' funds. However, the only way to make your crypto "hack-proof" is to invest in a high-quality hardware wallet. 
Which Is Cheaper: eToro or Coinbase? 
How much you pay on eToro and Coinbase depends on the coins you're buying and how you're transferring funds. As we mentioned above, eToro's charges a 1% fee which is added to the market prices (bid-ask spread). However, Coinbase charges more deposit and convenience fees on top of its 0.5 percent spread.
While it's tough to say whether eToro is "cheaper" than Coinbase Standard, it's probably more expensive versus Coinbase Pro. If you could adjust to the Coinbase Pro platform, you'll only have to pay 0.5 percent for transactions under $10,000.
True, Coinbase Pro's fees aren't as attractive as platforms like Binance.US, but they're better than eToro and Coinbase Standard.  
Which Is Better: eToro or Coinbase? 
eToro is the better option if you don't mind a small altcoin selection and have a favorable opinion of social media. After all, eToro's main selling point is that it's a "social trading platform." Also, if you want to invest in stocks alongside crypto, eToro should have more to offer as it rolls out equities in the USA.
By contrast, Coinbase is an excellent choice for investors who want more opportunities to trade and use cryptocurrencies. Coinbase has so many connections in the crypto industry that users can take advantage of. If you want features like Web3 integrations, passive income, and speculative altcoins, then Coinbase is a better choice.
---
Final Thoughts
eToro versus Coinbase could be summed up as "social versus self-directed." If you want to join a community of vocal traders on a beginner-friendly site, then eToro's social media features may give you an advantage. Although Coinbase is also beginner-friendly, it has more offerings for seasoned crypto traders, like a Pro platform, extra altcoins, and a non-custodial wallet.
Take a few moments to consider whether eToro's social trading functions will add or detract from your investment strategy. If you could answer this question, you should have a good sense of whether eToro or Coinbase is a better choice.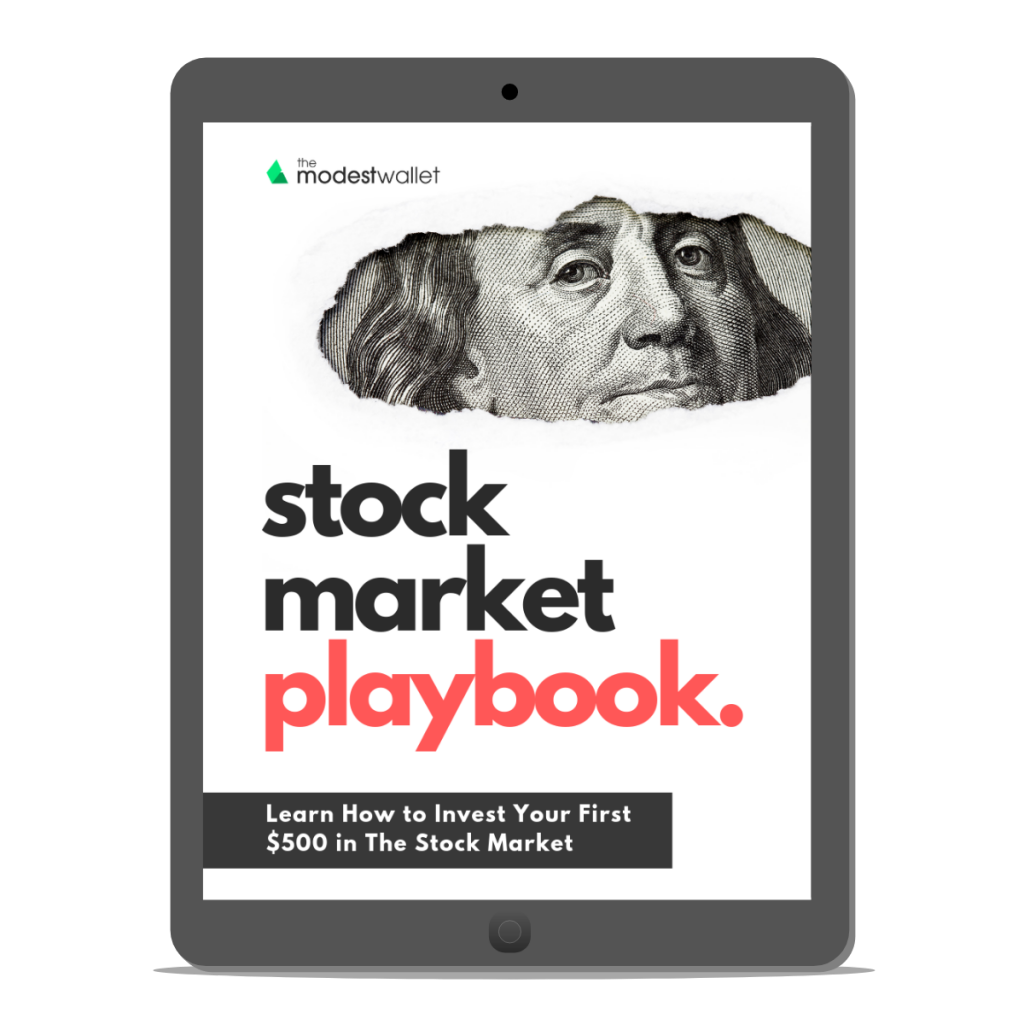 Get our free Stock Market Playbook to learn how to invest your first $500 in the stock market.
Plus our best money tips delivered straight to your inbox.

Eric Esposito is a freelance writer, editor, and cryptocurrency enthusiast. Although it took him a few years to grasp the Bitcoin revolution, Eric has become a crypto convert and long-term "hodler." Besides crypto investing, Eric is interested in helping others understand how to safely stack sats with passive income opportunities.