FarmTogether Review 2023: Features, Pros, and Cons
Many or all of the products featured on this page are from our sponsors who compensate us. This may influence which products we write about and where and how the product appears on a page. However, this does not influence our evaluations. Our opinions are our own. Here is a list of our partners and here is how we make money.
---
The information provided on this page is for educational purposes only. The Modest Wallet is a financial publisher that does not offer any personal financial advice or advocate the purchase or sale of any security or investment for any specific individual.
In recent decades, farmland has proven itself as a very lucrative investment and has consistently outperformed traditional asset classes like equities (stocks) and fixed-income (bonds). Although it is rarely part of a typical investment portfolio, farmland has been an attractive alternative for the ultra-wealthy for decades due to its historically low correlation with stocks, bonds, real estate, and broader market indices, as well as its historically stable, strong returns.
However, access to farmland was historically limited. To make investing in agricultural farmland easier, FarmTogether was founded in 2017. While global food demand will grow and farmland acreage will decrease, farmland may be one of the safer investments.
This review will take a closer look into FarmTogether, how it works, and the various features the platform provides. We will also check other aspects such as pricing, security, customer service, pros and cons, and who FarmTogether is best for.
Bottom Line: FarmTogether is a farmland investment manager allowing accredited investors access to institutional-quality US farmland investments. FarmTogether does all due diligence and farm management for you.
| | |
| --- | --- |
| Account minimum | |
| Account fees | |
| Investment selection | |
| Liquidity | |
| Features and tools | |
| Ease of use | |
| Security | |
| Customer Support | |
What Is FarmTogether?
FarmTogether is a farmland investment manager that specializes in top-tier agricultural farmland across the United States. On their investment platform, accredited investors can add top-tier farmland offerings to their portfolios via a fully digital investment experience. Their all-in-one platform facilitates unparalleled access to farmland through a variety of products, including crowdfunded farmland offerings, sole ownership bespoke offerings, 1031 exchange, and their Sustainable Farmland Fund.
The full-service platform also aims to educate its investors on farmland investing through various formats that we will discuss later in this review. This is especially helpful for investors who want to dive deeper into this specific asset class.
How Does FarmTogether Work?
Before investors can invest in a particular piece of farmland, FarmTogether explores various opportunities and conducts thorough due diligence. Only then do opportunities appear in the marketplace.
The marketplace is where investors can browse investment opportunities and purchase shares of farms and other agricultural properties.
FarmTogether has investment vehicles that enable accredited and institutional investors to leverage their offering: their flag-ship Crowdfunding Product, their Bespoke Offerings, and their Sustainable Farmland Fund. They also support 1031 exchanges.
Each of their products was built to support different investment goals and needs. FarmTogether's crowdfunding product offers investors flexibility within the management structure, geographies, or crops they choose. Their Sustainable Farmland Fund provides a pool of diversified, pre-selected farmland properties via a single allocation. Lastly, their Bespoke Product is geared towards investors who want sole ownership of the property.
The minimum investment required differs for each product as well. They require a minimum investment of $15,000 for their crowdfunded offerings, a minimum investment of $100,000 for their Sustainable Farmland Fund, $3,000,000 for their bespoke permanent crop offerings, and $1,000,000 for their bespoke row crop properties. For each product, investors are able to monitor their farmland investments on the platform and receive regular updates on them. They also get regular cash distributions and receive their share of capital gains once the property is sold.
How to Open a FarmTogether Account
To open an account, you simply have to click on the sign-up button located on the company's website homepage. The process is straightforward and takes about two minutes.
First, you are required to answer questions about your interest in farmland, what type of investor you are, and when you plan to invest. After that, you enter your first name, last name, and e-mail address so you can browse farmland investment opportunities across the US, as well as across a wealth of commodities and property structures.
Still, only accredited investors can back projects on FarmTogether. To count as an accredited investor, you must meet one of the three criteria:
Individual income in excess of $200,000 in each of the two most recent years or joint income with that person's spouse in excess of $300,000 in each of those years, with a reasonable expectation of reaching the same income level in the current year, OR
Individual net worth, or joint net worth with that person's spouse, in excess of $1 million, not including your primary residence, OR
Hold a Private Securities Offerings Representative license (Series 82) / hold a General Securities Representative license (Series 7)
Keep in mind that your minimum investment will be $15,000 per deal.
FarmTogether Features
Many features make FarmTogether an exciting investment opportunity. Find out more in detail below.
| | |
| --- | --- |
| Minimum Investment | $15,000 (crowdfunding), $1,000,000 or $3,000,000 (sole ownership), $100,000 (fund) |
| Management Fees | Varies by deal and product |
| Investment Types | Real estate (farmland) |
| Account Types | Taxable, self-directed IRA, Solo 401(k), corporations and LLCs |
| Investment Term | 10 to 12 years (*may be longer for some deals) |
| Rent Distributions | Rent payments may be paid quarterly, semiannually, or annually |
| Apps | No mobile apps available |
| Promotion | None |
| Support | Email and Phone |
Crowdfunded Farmland Offerings
The farmland offering typically targets permanent crops in California and the Pacific Northwest of the United States. Investors can choose to invest in corn and soybean farms, tree nut orchards growing pecans and almonds, or fruit farms, such as citrus, apples, pears, and stone fruit.
These farmland offerings have a minimum investment of $15,000 and a holding period usually of ten to twelve years. FarmTogether may also leverage to improve the offering's return. Regular offerings are eligible for 1031 exchanges.
Sole Ownership Bespoke Offerings
One feature unique to FarmTogether is that ultra-wealthy investors can invest in bespoke deals if they are willing to invest more than $1,000,000 per row crop farm and $3,000,000 for a permanent crop farm.
However, seeking sole ownership has its benefits. Investors can fully customize the legal, capital, and tax structure of the deal. Moreover, the hold period, risk-return profile, and cash yield are at their sole discretion. Bespoke offerings are also eligible for 1031 exchanges.
Sustainable Farmland Fund
FarmTogether's Sustainable Farmland Fund is geared towards investors who want a diversified portfolio of institutional-grade sustainable farmland via a single allocation.

The minimum starts at $100,000. The fund launched in March of 2022 and thus is still fairly new; the fund will invest in a range of farmland opportunities across both permanent and row crops in prime growing regions of the U.S., including tree nuts, citrus, and apples, in which FarmTogether has deep expertise. Investments in the FarmTogether Sustainable Fund will target the following allocation:
50% tree nuts, 25% tree fruit, 15% citrus, 10% row crops
40% CA, 30% WA & Upper Midwest, 20% OR, 10% AZ & OK
FarmTogether Returns
The platform's first deal was closed in 2019. Therefore, it's impossible to state actual returns because no deal has been fully realized yet. However, we know that farmland has historically brought in strong absolute returns of between 7% and 13%.
What we can say, though, is that the platform currently targets an internal rate of return (IRR) between 6% and 13%, and net equity multiples from 1.8x to 3x for the available deals. The targeted net cash yields range between 2% and 9%.
FarmTogether Investment Process
The investment process starts with a global macro view, followed by analyzing the farm product's end market. From there, the platform evaluates the property using more than 150 data sets, proprietary sourcing technology, and expertise before conducting its due diligence. As a result, less than1% of all reviewed deals end up on the platform.
FarmTogether also looks at other factors such as soil quality, operators, market access, water availability, and climate to determine which deal offers the highest quality farmland investment opportunity.
Sustainable Farmland Investing
FarmTogether is committed to investing in sustainable and prosperous farmland. All of its acreage is enrolled annually in the Leading Harvest Sustainability Standard that addresses 13 sustainability principles like soil health and conservation, protection of crops, and local communities.
Methods such as cover cropping, transitioning to organic, and efficient irrigation help preserve a farm's yield and reinforce the farmland's value. Healthy soils, ample water resources, and efficient infrastructure are crucial factors to help reduce a farmer's cost while increasing their profits.
Self-Directed IRA
FarmTogether allows you to use your pension funds to invest on the platform. It supports self-directed IRA accounts through your custodian or its partner AltoIRA. You can transfer funds from an existing IRA or rollover assets from a current 401(k). The advantage is that AltoIRA protects the tax-advantaged status of your retirement account while you invest on the FarmTogether platform.
1031 Exchanges
Moreover, the platform offers to facilitate 1031 exchanges. If you are considering using 1031 exchanges for commercial farmland, FarmTogether provides accommodation services and sources investment opportunities that meet your requirements. This tax strategy allows investors to roll over their proceeds in similar investments to avoid paying capital gains tax.
FarmTogether Educational Resources
The farmland investment platform also has many educational resources in its Learning Center, which was created to help investors fully understand the scope of farmland investing. The available formats include whitepapers, infographics, blog posts, webinars, and podcasts to explain why farmland is an attractive long-term investment.
In addition, there is an extensive FAQ section that covers multiple topics and offers answers to various questions investors may have about FarmTogether.
FarmTogether Investment Size Calculator
To gain a realistic expectation on your farmland investment, you can use FarmTogether's investment size calculator. Your estimated net returns will be based on different investment sizes and include cash yields as well as returns from the sale.
You will find a sliding scale that allows you to set your investment size and determine how many acres you can purchase with your initial investment. The graph on the right side will help visualize the estimated trajectory of your investment.
FarmTogether Platform
The intuitive FarmTogether dashboard is available only in a web browser; a mobile app is not supported. Still, the website is optimized for mobile phones and tablets and offers excellent usability on all devices. Investors have access to features such as information on investment opportunities, initial investment sizes, account settings, and history of disbursements.
FarmTogether Pricing and Fees
Signing up for their platform is free of charge. However, once you start investing, you will be charged two different fees that differ per product.
The fee structure is different depending on the type of offering you end up investing in.
Crowdfunding: FarmTogether's permanent crop offerings have the following fee structure — 2% one-time admin fee, 1-2% annual management fee, and 5% net operating income fee. Their row crop offerings have the following fee structure: 1% one-time admin fee, 20% of the gross rent (typically 0.75%-1.0% annual management fee). Users must refer to FarmTogether's Private Placement Memorandum for each deal to get specific fee information.
Fund: FarmTogether's fund fees are dependent upon the amount of your investment in the FarmTogether Sustainable Farmland Fund. The Class A shares have a $100,000 investment minimum and have the following fee structure: 1.25% annual management fee, 2% acquisition fee, and a 15% incentive fee over a 6% cumulative hurdle rate. The Class I shares have a $5,000,000 investment minimum and have a lower incentive fee of 10% over 6% cumulative hurdle rate. Users must refer to FarmTogether's Private Placement Memorandum for each deal to get specific fee information.
Having said this, FarmTogether aims for its fees to be lower than the industry average.
FarmTogether Security
FarmTogether vets every property and operator, and less than1% of the submitted deals are deemed suitable for investors. They also build partnerships with highly experienced companies in the agricultural, financial, and tech spaces.
The available deals on the platform are speculative and entail risk, like all investments. This means that you should only invest if you can stomach a potential total loss of your entire investment. However, your investment is not at risk if FarmTogether goes bankrupt.
FarmTogether Customer Service
Investors can contact FarmTogether's customer support by phone or via email. Other options are currently not supported.
However, phone support is limited. The reason is that you must first make an appointment in your FarmTogether account before you can get in touch with the customer service team on the phone.
FarmTogether Pros
Skilled management team with over 100 years of combined experience
Executives invest alongside their accredited investors
Farmland is a low-volatility/ high-return asset class
Lower Investment minimum than other commercial real estate deals
Socially Responsible Investing is supported
Quarterly or annual cash flow payments
Self-directed IRA investing is supported
The investment size calculator allows estimating returns
Excellent educational resources
Intuitive and easy-to-use website
FarmTogether Cons
Only available to accredited investors
Relatively short track record
Illiquid investment
$15,000 minimum investment
No mobile app
Limited customer service
FarmTogether Alternatives
FarmTogether has a strong offering for accredited investors and can be a great addition to any portfolio. However, there are other competitors you might want to consider if you plan to invest in farmland.
AcreTrader
Like FarmTogether, yet focused on only one product, AcreTrader is an online crowdfunding platform that provides U.S. farmland investment opportunities. Both platforms are very similar in fees, returns, hold periods, and the percentage of deals accepted. Accredited investors can buy shares of farmland and make money through annual cash distributions or land appreciation.
Two aspects that set them apart are the minimum investment size and the availability of investment opportunities. AcreTrader's minimum investments vary per deal, ranging from $10,000 up to $25,000 and higher, as opposed to FarmTogether's standard $15,000 for all crowdfunded offerings. The other main difference is that with AcreTrader, you may have a larger selection of row crop investment opportunities to choose from, whereas FarmTogether focuses more heavily on permanent crops on the West Coast and offers fewer investments. Read our full AcreTrader review to learn more.
FarmFundr
Another real estate crowdfunding platform specializing in U.S. farmland is FarmFundr, founded in 2015 by a fourth-generation farmer. Again, only accredited investors can buy shares in the farm and receive annual returns from crop sales in addition to the appreciation of the land. Receiving cash from crop sales instead of rent can significantly increase your risk but also has the potential to make investors more money.
What is different from other platforms is that their farmland is not rented out. Instead, FarmFundr finds operators who manage their land and pay them directly. Still, your minimum investments range between $10,000 and $15,000, and investing with an IRA is also possible.
| | | | |
| --- | --- | --- | --- |
| | | | |
| Our Rating | | | |
| Fees | Varies by deal and product | Flat fee of 0.75% to 1.00% on the assets invested | Management fees 0.75% to 3.00% of the investment |
| Account Minimum | $15,000 (crowdfunding), $1,000,000 or $3,000,000 (sole ownership), $100,000 (fund) | $10,000 to $25,000 | $10,000 |
| Promotion | None | None | None |
| Highlight | Offers ESG investments and low fees | Offers a marketplace for selling shares back | Two ways to profit; annual crop sales and land appreciation |
| Best For | Socially responsible investors | Long term farmland investors | Accredited-investors |
| | | | |
Who Is FarmTogether Best For?
FarmTogether is an excellent choice for accredited investors who want to diversify their portfolios by adding real estate in the form of farmland. High-net-worth investors who can invest at least $15,000 per deal (and lock up their money for years) can benefit from steady cash flows, solid returns, and potential farmland appreciation.
Ultimately, investors who deploy their money in farmland must be risk-tolerant. Always be prepared for the potential loss of your entire investment due to pests, diseases, droughts, catastrophic weather, and other factors.
FarmTogether Review FAQ
Below are our answers to several frequently asked questions about FarmTogether's platform and investments in agricultural farmland.
Is FarmTogether Legit?
FarmTogether is a legitimate company. Their team has more than 100 years of combined experience in agriculture and sources only the most suitable farmland for its investors. Besides, all executives invest along with their investors in the available farmland deals. The crowdfunding platform is also backed by Franklin Templeton's EvoNexus, the leading fintech incubator of Silicon Valley.
Is FarmTogether a Good Investment?
Over the past decades, investing in farmland has brought in steady returns, and the asset class has weathered many times of turmoil. Adding farmland to your portfolio can extend your level of diversification while decreasing its overall volatility. Keep in mind that our global population is growing, and U.S. farmland acreage is shrinking. This fact alone makes investing in farmland a sure bet. 
Is FarmTogether Safe?
When you invest in the FarmTogether platform, you are going through a separate Delaware LLC. This means that your investments are safe in case FarmTogether goes out of business for some reason. And if they do, they will secure an external manager who will continue the operations of the LLCs.
How Does FarmTogether Make Money?

The platform makes money through the fees it charges from its investors. FarmTogether usually charges a one-time fee on the initial investment amount as well as an annual management fee for all the investments that they manage for you. Investors should further check the details for every deal that is listed on the investment opportunity's page and look for additional fees.
Why Invest in Farmland?
Farmland has demonstrated strong returns over the last decades. It can be an essential portfolio addition because farmland is becoming scarcer, and existing land is rising in value. Moreover, it has low volatility compared to stocks and a low correlation to many other asset classes.
Who Can Invest with FarmTogether?
Currently, only worldwide accredited investors can invest on the FarmTogether platform. To qualify, you must earn an annual income of $200,000 ($300,000 with a spouse) per year for the last two years or have a net worth of over $1 million, excluding the value of your primary residence. However, the team is researching ways to also provide access to non-accredited investors.
What Is the Typical Investment Term with FarmTogether?
Investing in farmland is only suitable for investors who can lock up their money for many years because farmland is a long-term investment. Moreover, liquidity is tied to the sale of the farm. Therefore, expect your target hold period to be between 10 to 12 years, depending on the deal.
What Is the Frequency of Distributions with FarmTogether?
FarmTogether distributes cash payments on a quarterly, semi-annual, or annual basis, depending on the harvest sales schedule or lease agreement of the farmland you are invested in. They will not deduct income tax from your earnings before distributing them.
Minimum Investment: $15,000 (crowdfunding), $1,000,000 or $3,000,000 (sole ownership), $100,000 (fund)
Fees: Varies by deal and product
Promotion: None
Final Thoughts
FarmTogether offers investors the opportunity to diversify their portfolios with a unique form of real estate investing. If you meet the platform's investment criteria, you get access to an asset class that provides attractive returns, lower risk, and little correlation to major asset classes. Investors may also benefit financially from the growing global food demand and decreasing farmland acreage without having to know much about farming themselves.
The platform further offers many excellent features, such as a thorough investment process, sustainable farming, educational resources, and an investment size calculator that makes FarmTogether an interesting investment solution.
Still, the platform is relatively new and has no track record. Moreover, investing in farmland is risky as the farm might not meet its obligations due to natural factors such as droughts, pests, or catastrophic weather. Also, your money is locked up for at least 10 years, and you can't sell your shares as quickly as with REITs. If you are okay with the risks, FarmTogether is one of the best ways to invest in farmland.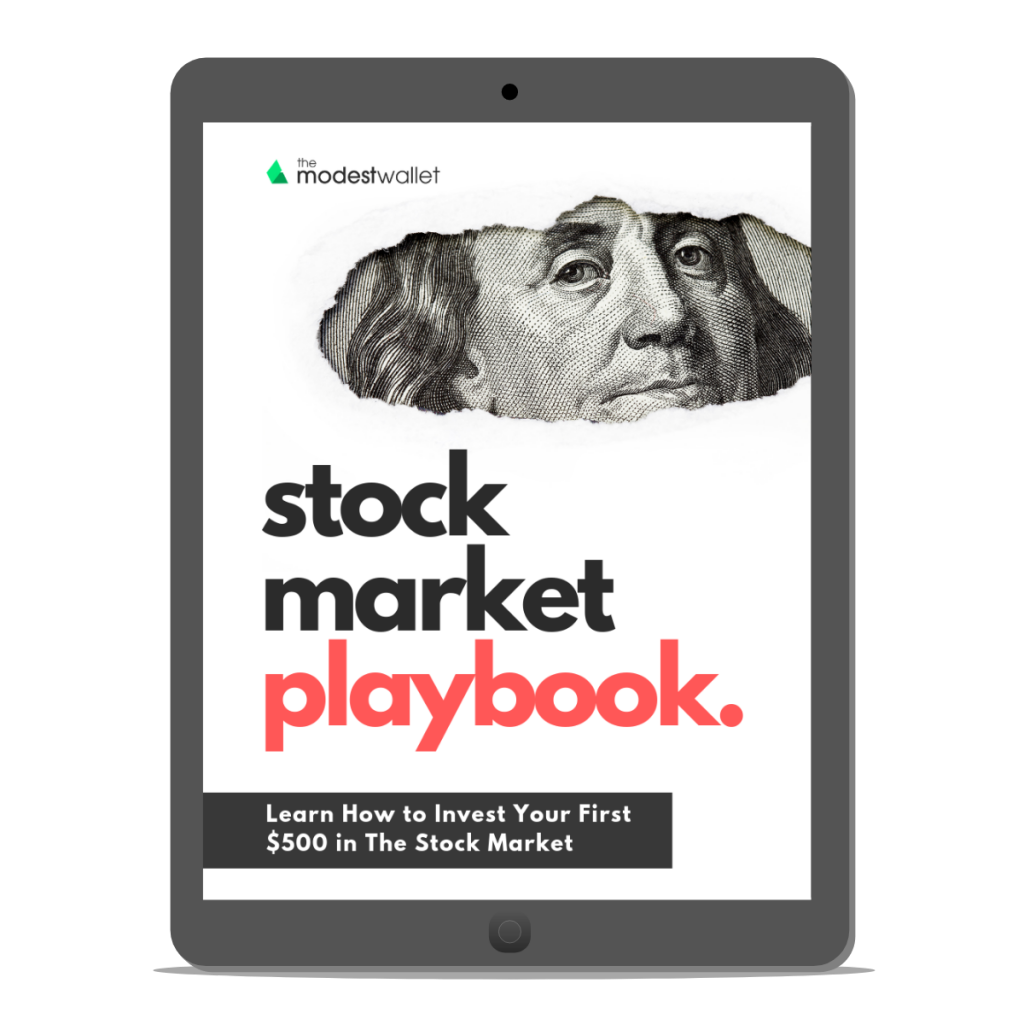 Get our free Stock Market Playbook to learn how to invest your first $500 in the stock market.
Plus our best money tips delivered straight to your inbox.

Carsten is a Freelance Copywriter with a personal interest in money management and investing. Besides taking care of his investments, he loves traveling, reading books, and working out (calisthenics & yoga).