Fetch Rewards Review 2023: Earn Points on Every Purchase
Many or all of the products featured on this page are from our sponsors who compensate us. This may influence which products we write about and where and how the product appears on a page. However, this does not influence our evaluations. Our opinions are our own. Here is a list of our partners and here is how we make money.
---
The information provided on this page is for educational purposes only. The Modest Wallet is a financial publisher that does not offer any personal financial advice or advocate the purchase or sale of any security or investment for any specific individual.
Many of us are on a daily quest to find the best deals and save money while shopping. Sometimes that means searching multiple stores or websites, using coupons, or joining a store loyalty program. Now, there is a new way to save on everyday shopping trips and online purchases through shopping rewards mobile apps.
Fetch Rewards is an app that rewards you with points every time you shop in-store or online. You can then redeem your points for gift cards or prepaid cash cards. The best part about it? They don't charge any fees, so all of the rewards you earn are basically like money going back into your pocket! It's a simple and easy way to save some green while doing your everyday shopping.
on Fetch Reward's website
Quick Summary: Fetch Rewards is a mobile app that allows users to earn points for shopping and submitting receipts with the app. Points can be redeemed for gift cards from a variety of retailers and restaurants.
Promotion: None
What Is Fetch Rewards?
Fetch Rewards is a customer loyalty mobile app that lets you earn points and rewards on applicable purchases by scanning your receipts from your shopping trips. They even accept online receipts. Once you accrue enough points you can redeem them for rewards like gift cards, prepaid cash cards, magazine subscriptions, and other special offers.
How Does Fetch Rewards Work?
To get started with Fetch Rewards, download the Fetch Rewards app on your iOS or Android device and create an account. You'll be asked for some basic personal information including your phone number, state of residence, and your birthday. If you have a referral code, you can enter it at this time as well.
Now, you're ready to upload pictures of your receipts and earn points. Every time that you snap a receipt you will earn a minimum of 25 points. If your receipt contains at least one Fetch Rewards participating brand you may receive a minimum of 50 points. You can earn points for your digital receipts as well by linking your email and Amazon accounts to Fetch.
Rewards can be redeemed for as few as 3,000 to 3,500 points for a $3 gift card for popular brands including Home Depot, Starbucks, Amazon, Apple, and many others.
Fetch Rewards Features
Fetch Rewards comes with many features out of the box, from eReceipts to Fetch Pay there is something for every shopper.
Snapping Receipts
Every time you snap a receipt, which simply means taking a picture of the receipt within the Fetch Rewards app, you'll earn a minimum of 25 points. More points can also be earned on eligible receipts when you buy items from Fetch's partner brands or complete special offers. For an eligible receipt that contains at least one participating brand, you may receive a minimum of 50 points.
Buying Participating Items
When you buy items from participating brands, you'll receive points based on the final price you paid for that item. To receive these points, your receipt must show an itemized list of the items bought so that your purchase can be confirmed. You can find a list of Fetch's Partner Brands in the app on the Discover page.
Completing Special Offers
Special offers are shown on the Discover page of the app and include specific items that will earn you bonus points when you purchase them. You will automatically receive these bonus points when you purchase the special offer item and snap your receipt.
Referrals
You can earn a minimum of 2,000 points for referring a friend to Fetch Rewards. Under the Me page on the app, you'll find a Refer a Friend tab that includes your unique referral code. Share this code with a friend for them to enter when they sign up for Fetch Rewards, and you'll both receive 2,000 points when they snap their first receipt.
Redeeming Rewards
To redeem a reward you'll visit the Rewards tab located at the bottom of the Fetch Rewards app. If you click on the Points Available circle at the top of the page, you'll be shown only the rewards that you qualify for based on your points. Once you've picked your reward, click the "Get my Reward" button at the bottom of the page.
A message may appear saying "For the security of your account, first-time gift card redemptions may take up to three days to be processed." If you do not receive this message, then you can use your reward right away after following any additional instructions to activate the reward through the associated company.
The Rewards offered by Fetch include a large number of gift cards from popular brands like Amazon, ebay, Target, Walmart, and many more. There is also the option to receive a Visa prepaid cash card, enter a monthly sweepstakes drawing, or gift your points to selected charities.
Loyalty Programs
There are two loyalty programs, PepsiCo Tasty Rewards and Huggies Rewards+, available through the Fetch Rewards app.
The PepsiCo Tasty Rewards program gives you exclusive access to special offers that other Fetch users will not receive from the brands that are a part of PepsiCo. These loyalty program offers can be completed for points within the Fetch Rewards app just like you would for other special offers from Fetch.
The Huggies Rewards+ program will credit the final price you paid on Huggies products to a special rewards tracker. This is in addition to the base points and any special offer points you earned when purchasing the Huggies products. Each time the tracker hits a milestone, you'll get additional bonus points. There are four milestones you can achieve, with the bonus point value increasing for each.
Sweepstakes & Contests
Entering a Fetch Sweepstakes for a chance to win prepaid cash cards in exchange for some of your points is another way to redeem your Fetch points. Typically you'll get one entry for 100 points, all the way up to 100 entries for 2,500 points. Official Rules for the current sweepstakes are listed in the Fetch app under the Sweepstakes category on the Rewards page.
Fetch Pay
Fetch Pay is a debit card created in partnership with the banking platform ONE. It can be used anywhere Mastercard is accepted for both in-store and online shopping. The Fetch Pay debit card is just like any other debit card, except that you'll earn one Fetch Rewards point per $1 spent on every purchase you make using the card. This is in addition to thousands of bonus points you'll receive when you fund your account with over $100 and make your first purchase. The Fetch Pay points are in addition to the points you'll receive for snapping your receipts.
Currently, Fetch Pay is by invite online, however, if you're interested and have not received an invite, you can contact Fetch Rewards support. To apply, you will need a bank account with ONE.
SingleCare
SingleCare is a service that helps you to lower the cost of your prescriptions. You'll present your SingleCare code to your pharmacist and, after purchasing your prescription using the SingleCare savings, those points will be added to your Fetch Rewards app within 24 hours.
You can find your SingleCare code within your Fetch Rewards app under the Me tab, and then tap the SingleCare box to find your code. The first time you use SingleCare to fill a prescription, you'll receive 5,000 points, and for every prescription after you'll receive 1,000 points.
eReceipts
To receive points for your online purchases, you'll need to connect your email and Amazon accounts to Fetch Rewards. Fetch cannot currently accept photo snaps of eReceipts that are printed or taken from digital screens.
To connect your email and Amazon accounts to Fetch, go to the Me tab in the Fetch app and select the eReceipts option. Tap on the Connect buttons and follow the instructions to connect your accounts. Fetch Rewards currently supports Gmail, Outlook, AOL, and Yahoo email addresses on iOS devices and only Gmail on Android devices.
To scan for your eReceipts, tap on the large orange camera circle at the bottom of the Fetch app, and then select the blue eReceipts button that appears. You'll repeat this process each time you want to scan for new eReceipts and Amazon orders.
Fetch Rewards Pricing
There is no charge for using FetchRewards. You earn free rewards like gift cards and prepaid Visa cards for snapping photos of your receipts.
Fetch Rewards Customer Support
Fetch Rewards has a Help Center full of articles to answer frequently asked questions, as well as a full-time support team. The support team is available from 6:00 AM to 11:30 PM CST, seven days a week, and they try to respond within 24 hours.

Fetch Rewards Security
The best and easiest way to protect your Fetch Rewards account from any cyber threats is a strong password. Fetch suggests that your password should be at least 12 characters long, with at least one capital letter, one number, and one special character. Fetch Rewards is not responsible for lost or stolen points or gift cards. The owner of the Fetch Rewards account is responsible for the security of their account.
Fetch Rewards Pros
$3 minimum rewards available: Fetch has a low points cash-out threshold of $3, which can be earned with a minimum of 3,000 points. You should be able to achieve this level fairly quickly, especially with the bonus points offered during signup.
Wide selection of gift cards: Fetch offers gift cards from hundreds of brands across a wide selection of industries, including restaurants, beauty, travel, tech, and big box stores.
Ease of use: With Fetch, taking a picture of your receipts is the primary way to earn points. You don't have to pre-select offers or scan barcodes, so there is less pre-planning needed to earn points. The app is easy to use and you can upload a receipt in less than 10 seconds.
eReceipts: The ability to scan both your email and Amazon account for online orders is a simple and easy process that happens with a click of a button within the Fetch app.
Fetch Rewards Cons
No PayPal rewards: While Fetch Rewards has a great variety of gift cards available, they do not offer a PayPal cash option, so there is no way to earn quick cash through the Fetch app.
Points expire: After 90 days of inactivity in which you have not snapped a receipt, your Fetch Rewards points will expire.
Fewer offers than other Apps: Fetch typically does not have as many offers available compared to other similar apps like Ibotta. Many regular users of shopper loyalty apps report that they can earn bigger rewards from apps other than Fetch
Fetch Rewards Alternatives
Several alternative shopper loyalty apps can be used in coordination with Fetch Rewards. These alternatives include:
Capital One Shopping
Capital One Shopping is a free desktop browser extension that automatically searches for better prices using rewards and online coupons at over 30,000 online retailers. Anyone can use the tool and you do not have to be a Capital One customer. Read our full Capital One Shopping review to learn more.
Ibotta
Ibotta is a mobile app and browser extension that allows users to earn cash back on in-store, mobile app, and online purchases by submitting receipts, linking store loyalty accounts, buying gift cards, and shopping through the Ibotta app. Read our full Ibotta review to learn more.
Drop
Drop is a phone app rewards program that allows you to earn points for every purchase you make within the app, either online or in-store. You can then redeem your points for gift cards from popular places like Netflix, Amazon, and Starbucks. Read our full Drop review to learn more.
| | | | | |
| --- | --- | --- | --- | --- |
| | Fetch Rewards | Ibotta | Drop | Capital One Shopping |
| Types of Purchases | Stores and restaurants | Groceries, apparel, travel and more | Food, clothing, travel and more | Online shopping |
| Cash Out Methods | Gift cards from major retailers | PayPal cash or bank account transfer | Gift cards | Gift cards to major retailers |
| Minimum Redemption Amount | $3 | $20 | $25 | $5 |
Who Is Fetch Rewards Best For?
Fetch Rewards is best for anyone willing to snap pictures of their receipts after each purchase they make. Make it a routine to take the photo as soon as you finish paying, or keep a folder of receipts that you scan in at the end of each week. Doing this one thing will maximize your points earned with Fetch Rewards.
Fetch Rewards is also great for anyone who does a lot of shopping online, especially on Amazon. Even if you don't regularly remember to snap your in-store shopping receipts, you can earn a significant number of points just by scanning your eReceipts. Don't forget to snap a receipt every once in a while to ensure your account remains active.
Fetch Rewards Review FAQs
We've found some of the most frequently asked questions with regards to Fetch Rewards. Here are our answers.
Is Fetch Rewards Legitimate?
Yes, Fetch Rewards is a legitimate and safe company that allows you to earn gift cards by redeeming points that you can collect for free by sharing your shopping receipts. You can connect your email and Amazon accounts to earn points for your eReceipts as well. However, it is not a requirement. 
Does Fetch Rewards Steal Your Information?
No, Fetch Rewards does not steal your information. You are asked to input a limited amount of personal information when signing up for an account, including your name, birthday, email address, and phone number. You do not connect any bank accounts to Fetch Rewards.
If you're concerned about security, you may decide to avoid the eReceipts section of the app since by connecting your email and Amazon accounts to Fetch you're giving Fetch permission to scan your accounts for new purchases.
How Does Fetch Rewards Make Money?
Fetch Rewards makes money through brand partnerships and affiliate commissions paid by the brands that it partners with. Fetch is compensated when a Fetch shopper buys the products of any of these partner brands. 
Is Fetch Rewards Better Than Ibotta?
Both Fetch Rewards and Ibotta are quality cashback apps that help you earn rewards for everyday shopping purchases. Each one has its pros and cons and you can likely maximize your cashback rewards by signing up for both.
 
With Fetch Rewards, you do not have to unlock deals in advance or scan barcodes. However, with Ibotta, you have to select deals in the app before shopping. The minimum payout amount for Fetch is $3, while Ibotta has a minimum of $20. However, Ibotta offers cash through PayPal, while Fetch Rewards only has gift cards and prepaid Visa cards.
You typically can save more money with Ibotta, but it also requires more effort and advanced planning, so it depends on your shopping habits and dedication to using the app as to which is best for you. 
Do Fetch Rewards Points Expire?
Yes, Fetch Rewards will expire after 90 days on inactive accounts. An inactive account is one in which no receipts have been snapped during the last 90 days. 
How Long After a Purchase Do I Have to Submit My Receipts?
You can submit your receipts within 14 days of the checkout date listed on the receipt. 
Are There Any Limits on the Number of Receipts I Can Upload?
You are allowed to snap a maximum of 35 receipts over seven -days based on the date you snap each receipt However, eReceipts will not account towards the 35 receipt limit.
How Many Points Do I Need to Earn Fetch Rewards Gift Cards?
You need a minimum of 3,000 to 3,500 points to earn a $3 Fetch Rewards gift card.
Final Thoughts
Fetch Rewards gives you a simple, semi-passive way to earn money back on everyday purchases. Make it a routine to snap your receipts after making purchases and routinely scan for eReceipts, and you'll likely find yourself with enough for a free gift card by the end of each month.
Fetch Rewards isn't designed to be a way to make significant income, but it never hurts to receive free gift cards in exchange for purchases you had already planned to make. By using Fetch Rewards in combination with other shoppings rewards apps, you can maximize the rewards you earn and the money you ultimately save each month.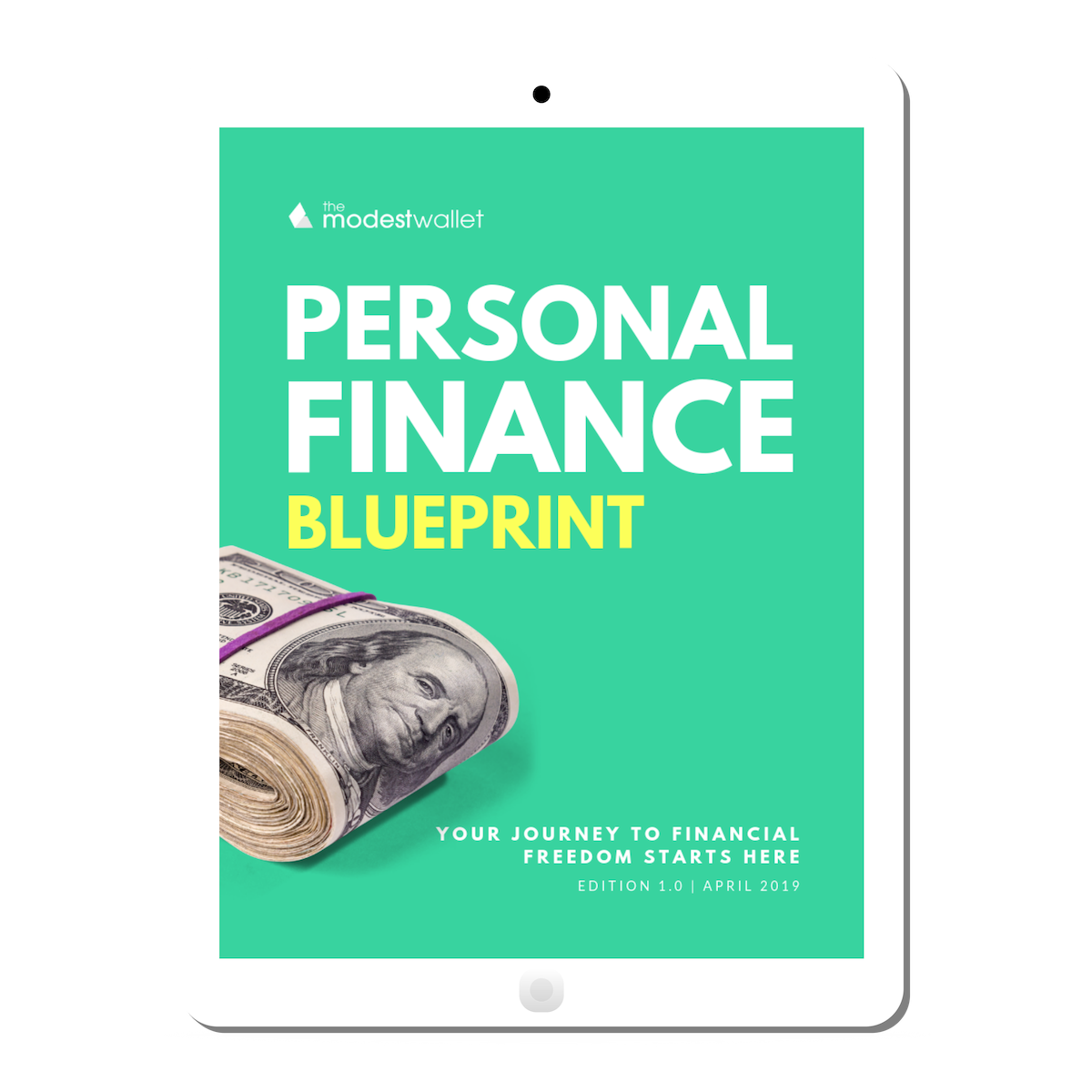 Get our free Personal Finance Blueprint to learn everything you need to know to build wealth.
Plus our best money tips delivered straight to your inbox.

Summer Tannhauser is an entrepreneur, online educator, and freelance writer who is passionate about helping others to create additional income by leveraging their life experiences and passions. Summer works with budding entrepreneurs through her online courses and workshops and has appeared in numerous online publications and podcasts including Inc., Teachable, and USA Today.