Many or all of the products featured on this page are from our sponsors who compensate us. This may influence which products we write about and where and how the product appears on a page. However, this does not influence our evaluations. Our opinions are our own. Here is a list of our partners and here is how we make money.
The information provided on this page is for educational purposes only. The Modest Wallet is a financial publisher that does not offer any personal financial advice or advocate the purchase or sale of any security or investment for any specific individual.
We talked about the possibility of making money by making and selling websites in our ideas to make money online article. However, this method of making money flipping websites deserves its own article.
Today, we'll discuss all that you need to know about making money flipping websites.
How Much Money Can I Make Flipping Websites?
The sky's the limit!
Some people make only $500 per month and some make more than $5,000 per month flipping websites.
The amount of money you make depends on a variety of factors including:
The Nature of The Site: Some sites do well while some do not. For example, there is a huge demand for websites that offer Amazon products. On the other hand, news websites do not typically do well unless they are very well established.
The History of The Site: The older and more established a website is, the more money it will fetch. This is because old websites have a brand name and identity. However, don't expect to sell a dormant website that has been dead for years.
The Stats: Stats play a very important role. Buyers would want to know how much money you make through your website and how many visitors you have in order to make an offer. Such numbers will help them calculate the worth of your site.
Your Marketing Skills: At the end of the day, it is largely about where and how you position the website. Worry not, we will give you some excellent tips in this article.
Which Website Should I Buy?
Since you are going to flip websites, i.e: buy and sell, and not build your own website, it is important to know which website to purchase.
Here are a few factors to pay attention to:
Be Clear About Your Budget
Websites can be very expensive. In fact, some big websites go above $100,000. Since most of us have limited budgets, it is important to be aware of how much you can afford to spend on buying a website so that you can search accordingly.
Flipping websites require investment but the good thing is that how much you invest depends on your budget. There are no limitations since you may be able to find some cheap websites as well – as low as $500.
However, more expensive websites will come with benefits including goodwill, a large number of visitors, etc.
See Also: 15 Online Jobs to Bring an Extra $2,000 Every Month
Know Your Time Limitations
This is important because it can often be difficult to sell a website, especially if it's a very expensive one. There aren't many buyers for expensive sites. If you need a liquid asset then it is best to opt for cheaper websites that are easy to sell.
In any case, it will take at least six months for the website to gain more visitors and value. Make sure to start the business of buying and selling websites only if you have enough time.
This may not be the right option for you if you want to make quick money. If you are in a hurry, then consider other options. Check out these quick ways to earn money article for some amazing ideas.
Be Sure of The Niche
This is the most important factor. While it's best to stick to a niche you know about or you're most comfortable in, other factors should be kept in mind as well. Consider niches that sell well.
Some good options include:
Business and finance
Sports, health, and fitness
Personal growth and relationships
Amazon product reviews
The good thing about these niches is the option to expand further. For example, you can discuss everything from how to run a business to online marketing on a money blog. Similarly, you can cater to parents, couples, singles with a relationship website.
Tip: Do not choose a niche you know nothing about.
Check Facts and Figures
Get in touch with the seller and inquire about the following:
The total number of visitors including unique visitors, returning visitors, etc.
Demographic details including age, location, etc.
The monthly cost of running the website.
The age of the website.
Past history including data breaches, etc.
Partnership with other platforms including sister sites.
Monthly profit including gross and net profit.
Hosting and domain package.
All this information will help you make the right decision. Also, ensure the website is not blacklisted. Lastly, ask the seller how he earns money through the website. Some websites generate revenue by selling products some by earning through advertisement and some by selling links.
You might also want to retain the same team hence it may be helpful to ask questions regarding content generators and managers.
Make Sure to Verify Details
Do not blindly trust what the seller says. Do your own research. You can find a lot about a website by running a WhoIS search and going through Alexa.
Moreover, ask the seller for screenshots to verify the information. Pay special attention to time stamps and how much the website has grown over the years.
Sellers often indulge in false advertising to attract buyers. Plus, be aware of the tactics they use to increase traffic. For example, some sellers use traffic generators to boost visitors. While it will improve the overall traffic, such fake boosts will not help sales or revenue.
Another red flag is a sudden increase in revenue. Hence, it is best to pay attention to the average revenue.
Be aware of such details. If you're not sure then get in touch with a professional and request an audit.
See Also: How to Make $3,000 a Month Building Websites: A Detailed Guide
Compare All the Options and Negotiate
Now that you have a list of potential websites you want to buy, it is time to compare all the options. Get in touch with the seller and make an offer based on what you think is the net worth of a website.
In most cases, it would be 10-15x the average monthly revenue. However, some sellers may charge more if they feel the website has a lot of potential. Similarly, some sellers may be willing to accept a lower rate if they are in a hurry or if they think the website can be difficult to manage.
You can offer 70% of the asking price and gradually increase until you two reach an agreement.
Choose an option that fits you the best and falls within your budget.
Consider Your Current Visitors
Not many people think of this factor when they purchase a website even though it can be quite valuable.
If you already have one or several sites then it is best to invest in sites in the same niche so that you can build a network of sites. It will make it easier to generate revenue as you will be able to leverage what you already have.
External linking would allow you to send your current visitors to your new site. This will make it easier and less costly to bump the new website.
BEWARE! Don't Just Buy the Website
Make sure to include relevant social media pages, email accounts, etc. when you purchase a website. This is very important because if you do not get access to all the linked pages, you will not be able to work on your new website.
In most cases, social media pages will be a part of the deal but some buyers may charge a little more to hand over social media handles, especially if they do not fall under the same umbrella. Hence, discuss this factor and negotiate a price that includes handles.
Some website owners use their personal social media handles and emails to promote websites. If they are not willing to sell 'em then consider a deal that would allow you to get some of the followers.
For example, you can make a new page and the seller can put it up on his or her social media handle to let people know about it.
Finalize the Deal
Once everything is in place, it is time to seal the deal. Get all the details including login details, passwords, hosting information, etc. Verify the information and you're done.
Note: If you are using a third-party site to purchase a website, you will have to follow their procedure.
How Can I Find a Website to Buy?
You can ask friends and check social media sites for advertisements. However, the quickest and most reliable option is to try a platform that is specifically designed to buy and purchase websites.
Some good options to flip websites include:
These platforms are reliable and contain a huge number of websites up for grabs. You will not only get access to valuable data but they may also provide you with tips and guidance. However, most platforms will charge you a small fee for their services.
Check 'em out and pick one that suits you the best.
See Also: 90 Legit Ways to Make Extra Money on The Side
What to Do After Buying a Website?
Once you get your hands on the site it is time to get to work. Here are a few steps:
Get it Audited
If you have your own team then ask the members to audit the website. They will give you a report based on current performance with a list of suggested changes.
You may also run an audit on your own or hire a third-party service provider if you're not good at it.
You will have to work on SEO and content creation to generate traffic. Moreover, you may also want to revamp the site, i.e: a new theme and logo. However, that may not be a good idea since it can be very costly to redesign the website.
Note: In some cases, it may be mandatory to announce ownership changes.
Strategize and Make the Required Changes
Once you have finalized the changes, it is time to implement those. SEO services will charge you about $300 to $500 per month. This will typically include keyword research, backlinking, etc.
Next, work on content. You can post written materials, videos, podcasts, etc. This will cost you a lot hence choose according to your budget.
You should have a clear marketing and content strategy in place.
Continue to Make Money
Your website will continue to make money for you while you work on improving it. However, if it's an eCommerce store then make sure to keep an eye on orders and customer queries to ensure you don't lose clients.
It may also be a wise idea to use newer and better techniques to make money. For example, you can sell advertisement space through AdWords or other such platforms.
Measure Results
You will begin to see results in a few months. Ensure the ROI is exactly what you expected it to be. If it's lower than expected then sit again and restrategize.
See Also: How to Make Extra Money Flipping Items Online: Anyone Can Do This!
When Should I Sell a Website?
There is no specific time. If you are planning to have a proper business then hold on to the website for at least a year.
This is because SEO efforts and other such changes will take time to show results. Consider selling the website when it begins to generate at least 25% more revenue. This way, you will be able to earn a good amount of profit.
How Can I Sell a Website?
Again, advertise through your social media pages or join one of the many sites discussed above. You will have to provide details regarding the website including data.
Wait for offers, negotiate a deal, finalize the sale, and invest in more websites.
Chelsea Clarke over at HerPaperRoute Academy is a content creator, educator and professional blog flipper. She has been building and selling websites for profit for several years now. She has sold websites for $50,000+. Everything is possible with this side hustle.
We hope this guide will help you make money flipping websites. It can be quite a rewarding business. If you play it right, you'd be making thousands in no time.
Up Next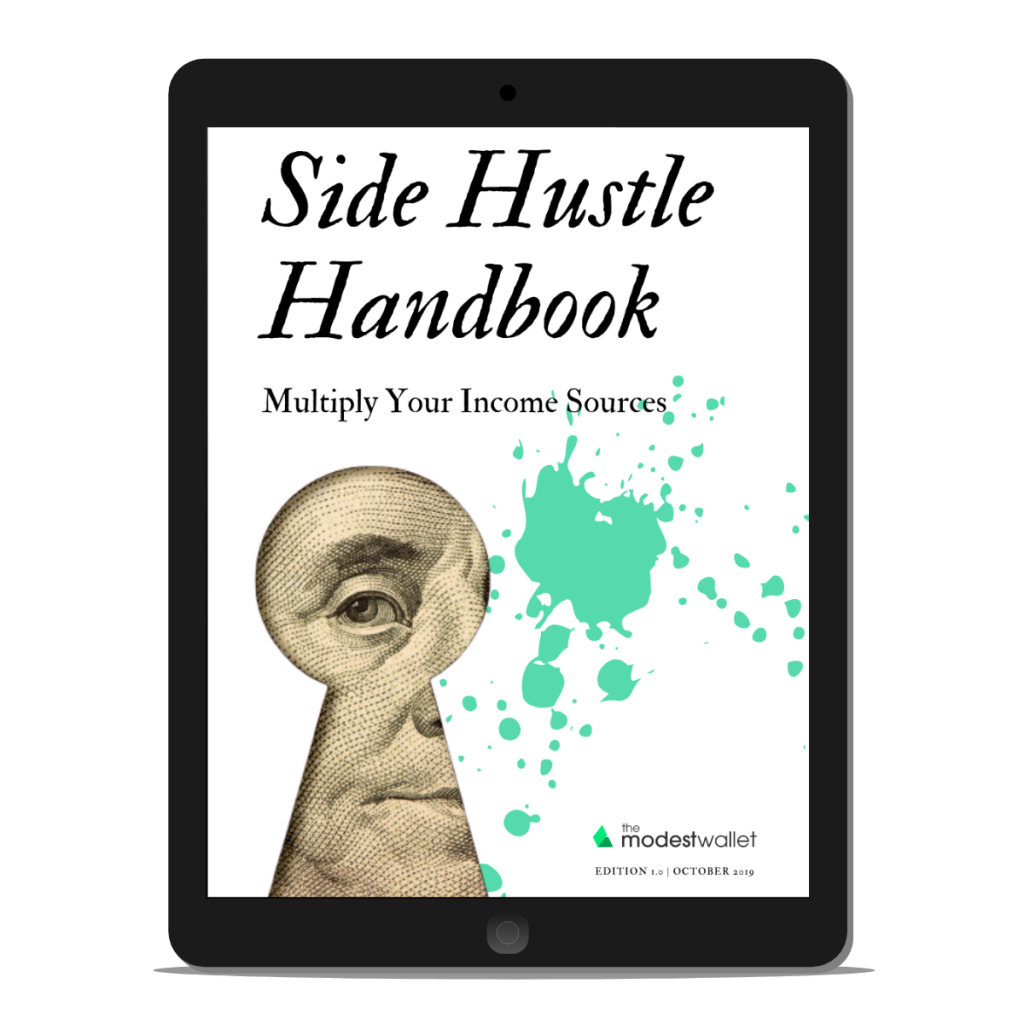 Get our free Side Hustle Handbook with the best strategies to multiply your income sources today.
Plus our best money tips delivered straight to your inbox.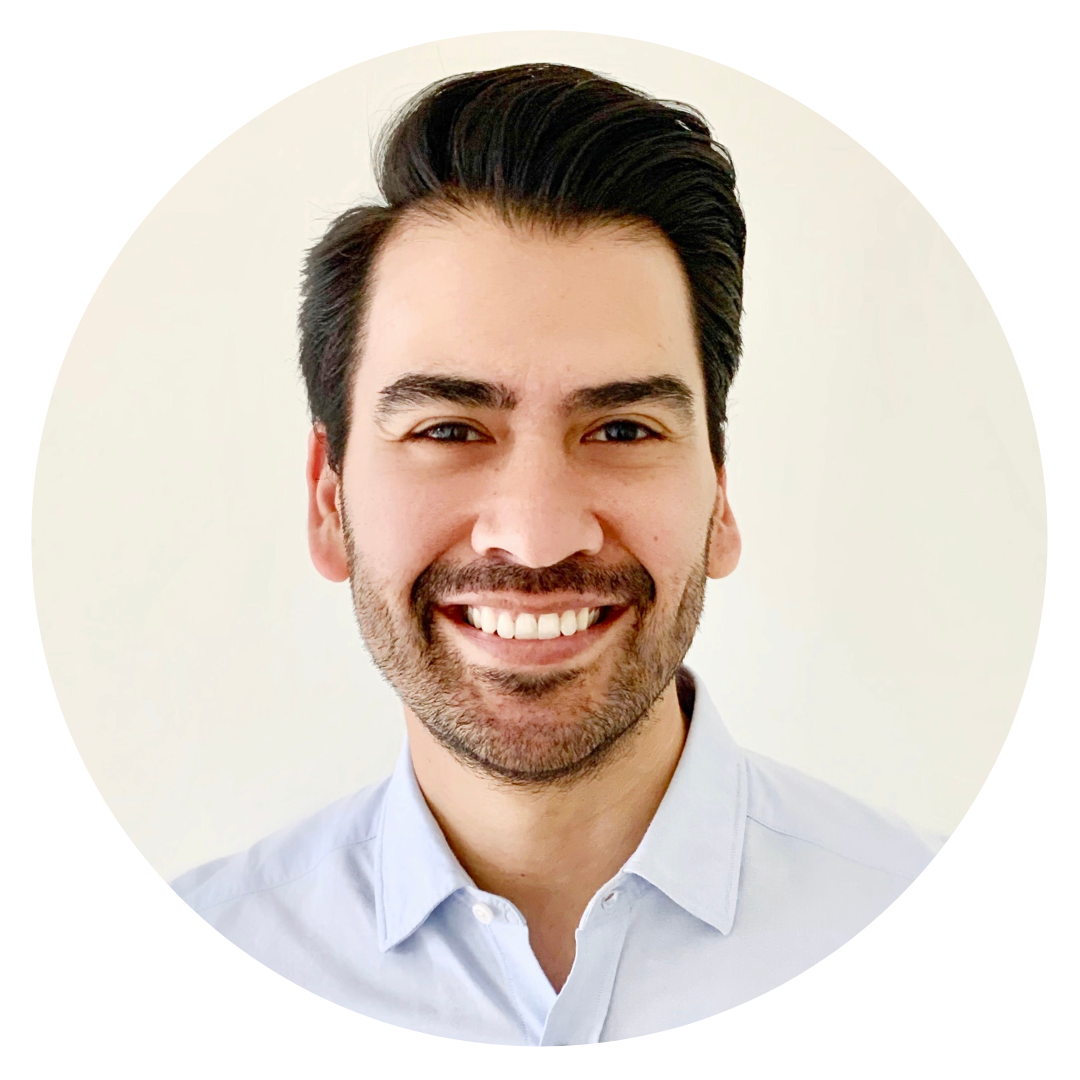 Ricardo is an entrepreneur, investor and personal finance nerd who enjoys spending time with his family and friends, travelling and helping others achieve their financial goals. Ricardo has been quoted as a personal finance expert in several online publications including Healthline, Bankrate, GOBankingRates, MSN Money, Yahoo Finance, U.S. News & World Report, Forbes and USA Today.