Many or all of the products featured on this page are from our sponsors who compensate us. This may influence which products we write about and where and how the product appears on a page. However, this does not influence our evaluations. Our opinions are our own. Here is a list of our partners and here is how we make money.
The information provided on this page is for educational purposes only. The Modest Wallet is a financial publisher that does not offer any personal financial advice or advocate the purchase or sale of any security or investment for any specific individual.
Despite its relatively recent founding, FTX has become one of the world's most successful centralized crypto exchanges. Indeed, current data suggests FTX grew its user base from just 10,000 in early 2021 to over 1.2 million in the spring. While other exchanges like Coinbase and Binance are larger, FTX is catching up.
Although FTX is a global business, it still doesn't offer its signature trading platform to American residents. Instead, FTX created a subsidiary called FTX.US to comply with DC regulations. US-based crypto traders should look at how FTX.US compares with the standard FTX before deciding whether to deposit funds onto the platform. 
✎ Important Notice
FTX and FTX.US have filed for bankruptcy as of November 11, 2022. FTX and FTX.US have paused withdrawals and are no longer onboarding new customers. It's unclear what will happen to these funds.
Bottom Line: FTX.US is a US-regulated cryptocurrency exchange to trade and store cryptocurrencies and other crypto assets. The platform is best suited for advanced crypto traders looking for access to features like derivatives trading.
| | |
| --- | --- |
| Account and trading fees | |
| Offerings | |
| Features and tools | |
| Security | |
| Customer support | |
| Ease of use | |
---
What Is FTX.US?
FTX.US is a California-based subsidiary of the global FTX cryptocurrency exchange. FTX's CEO Sam Bankman-Fried is the main man behind these exchanges plus the prominent VC firm Alameda Research.
As the name "FTX.US" implies, this exchange is focused on offering a compliant crypto trading experience for US residents. Although FTX.US is similar to FTX in terms of UI/UX, it isn't as feature-rich as the original exchange. To meet US regulations, FTX.US has many official accreditations and offers fewer tokens to customers.
In addition to spot crypto trading, FTX.US offers various financial services like stock trading, NFT collecting, and a Visa debit card.
---
How Does FTX.US Work?
As long as you're in a US state besides New York and don't mind complying with KYC requirements, it won't take long to set up an FTX.US account. It may take a few days for FTX.US to verify your info, but signing up for this crypto trading platform is straightforward.
Getting Started
First off, you have to double-check that FTX.US operates in your jurisdiction. As hinted above, New York State doesn't allow its residents to trade crypto on FTX.US. It's also illegal for people living in Ontario to use FTX.US.
Once you've verified your home territory isn't on FTX.US's banned list, you should grab a government-issued photo ID and a proof of residence. You'll need to submit this paperwork to pass FTX.US's KYC requirements. You should also have a password booklet nearby to jot down your new FTX.US passcode.
Opening an Account
To open an account on FTX.US, first click the "Create Account" tab on the top right of the FTX.US homepage. Here, you'll have to enter an email address and a password associated with your account. Once you're on the FTX.US dashboard, you'll need to submit more KYC info to deposit funds onto the site.
The KYC requirements on FTX.US are similar to other US-based exchanges like Gemini and Coinbase. You'll need to send FTX.US an official ID (e.g., a driver's license), a selfie, and proof of residence. Customers must also enter their name, home address, birthday, and social security number. Lastly, FTX.US will ask what your primary source of funds is to comply with anti-money laundering (AML) laws.
FTX.US will send you an email when KYC verification is complete.
Funding Options
You can fund your FTX.US account in many ways, but most people prefer the convenience of ACH bank transfers. Those who aren't interested in using ACH could choose from the following deposit options:
Wire transfer
Crypto transfer
Debit or credit card deposit
Signet
Silvergate Exchange Network (SEN)
"Signet" refers to a unique instant transfer feature powered by Signature Bank, while "SEN" refers to another 24/7 USD exchange network offered via Silvergate Bank. These options are best suited for clients who want their funds immediately deposited into FTX.US.
No matter which deposit service you choose, you'll find access to these methods on the "Wallet" tab at the top of the FTX.US homepage. Those who use ACH transfer will have to link their bank info via the third-party app Plaid. FTX.US waives the $0.50 transfer fee on your first ACH deposit.
FTX.US provides free wire deposits, but it will charge a $25 fee after reaching the max weekly rolling limit of $5,000. Credit and debit card fees are currently set at 2.8 percent per deposit.
---
Cryptocurrencies Available on FTX.US
As we mentioned in the intro, FTX.US has nowhere near the number of cryptos on FTX. According to recent estimates, FTX.US has about 50 cryptos on its platform. By contrast, FTX now has ~ 400 cryptocurrencies to choose from.
Significantly for US customers, FTX.US doesn't offer access to its proprietary FTT token. Like Crypto.com's CRO or Binance's BNB, FTT offers users trading perks on the FTX platform. However, since FTX fears the US would consider FTT a security, it still doesn't sell this token on FTX.US.
While the token selection on FTX.US might not appeal to speculative altcoin dabblers, it's a solid line-up for average crypto investors. In addition to Bitcoin and Ethereum, a few large-cap coins you could buy on FTX.US include:
---
FTX.US Features
FTX.US's features may not look as impressive as those on FTX, but it has a lot to offer US clients. Even if you're a seasoned crypto trader, you'll probably be impressed with all of the options on this site.
| | |
| --- | --- |
| Account Minimum | $0 |
| Trading Fees | Crypto transactions: 0.00-0.10% maker fees and 0.05-0.40% taker fees; NFT transactions: $1 mint fee and 2% to buy or sell (*other fees apply) |
| Number of Cryptocurrencies | 400+ (Global) and 50+ (US) (Full list of supported assets) |
| Supported Cryptocurrencies | AAVE, ALGO, AVAX, BAT, BCH, BTC, ETH, GRT, KSHIB, LINK, LTC, MATIC, MKR, NEAR, PAXG, SHIB, SOL, SUSHI, TRX, UNI, YFI, TUSD, USDC, USDP, BUSD, USDT and more |
| Supported Countries | FTX.US is available in all 50 states |
| Minimum Trade | Varies by pair |
| Apps | Mobile (iOS / Android) |
| Promotion | None |
| Support | Support tickets and help center |
Crypto Trading
Trading crypto on the spot market is the central feature of any crypto exchange, FTX.US included. When you click the "Market" tab on your FTX.US account, you'll see a list of all ~ 40 cryptos available for purchase with their trading pairs.
When you select the token you want to purchase, you'll see a candlestick chart with the current price of the digital asset. Underneath this graph, you can set a "market" or "limit" order for your chosen token. FTX.US will show any associated trading fees before you confirm your buy or sell order.
Advanced Trading
Although most average crypto investors will only use market or limit orders when executing trades, there are a few advanced functions to take advantage of. For instance, you can enter a "stop-loss" or a "trailing stop" on your positions to manage risk to the downside. FTX.US also offers advanced features like "post only," "immediate or cancel," and "reduce only," all of which may be suitable for advanced crypto traders.
Stock Trading
FTX CEO Sam Bankman-Fried made headlines after he bought a 7.6 percent stake in the popular commission-free broker Robinhood. Although SBF has denied rumors about taking over Robinhood, FTX later announced it will now offer equities trading to US customers.
Similar to Robinhood, FTX.US promises to offer zero-fee trading on hundreds of the most famous American stocks like Apple, Tesla, and Google. You can execute trades on FTX.US's stock trading portal just as you would with cryptocurrencies.
Margin Trading
For those who want to open a margin position on their crypto, FTX.US allows qualified users to use 10x leverage on their trades. However, you must pre-qualify and have at least $100,000 collateral in your account to take advantage of this feature.
Please remember that margin trading is an incredibly high-risk strategy because you can get liquidated if your crypto hits a specific price. You must review FTX.US's leverage trading risks & agreement before applying for this feature. Traders should also know their liquidation price and take proper risk management to preserve their capital.
OTC Trading
FTX.US operates an over-the-counter (OTC) trading desk for investors interested in buying or selling crypto off of its central exchange. Typically, OTC trading is ideal for large transactions because this P2P-style trade won't significantly affect the spot price. FTX.US allows anyone to open an OTC account, deposit OTC funds, and request quotes when they open their initial trading account.
Derivatives
Traders interested in the derivatives market can apply for an account on FTX.US Derivatives to trade options on Bitcoin and Ethereum. Currently, FTX.US only offers futures contracts on Bitcoin, but it's working on adding Ethereum futures. FTX.US also says its derivatives exchange is open 24/7 and has federal licensing and financial audits.
FTX.US NFTs
Like most other major crypto exchanges, FTX.US offers an NFT trading hub for people who love digital collectibles. While FTX.US's NFT market isn't as hot as OpenSea, it has hosted a few prominent celebrity NFTs with the likes of Madonna and Christina Aguilera. Thanks to FTX.US's many sports partnerships, it also tends to attract notable athletes and teams.
According to FTX.US's fee structure, you'll have to pay $3 to mint an NFT on the platform. FTX.US takes a 2% fee whenever someone buys or sells an NFT. Although FTX.US says it will partially cover Ethereum gas fees for NFT withdrawals, you should be prepared to pay some ETH if the network is congested.
FTX Card
US residents who want to use their FTX.US account for payments could apply for an FTX Visa Debit Card. Customers who pass the soft credit check via Evolve Bank & Trust will get a physical FTX card and a virtual card on the FTX app. You can use the FTX card to instantly convert your crypto into fiat and make payments anywhere businesses accept Visa cards. There are no fees to use an FTX card.
FTX Pay
If you want to give your customers the option to pay in crypto, you should check out "FTX Pay." Similar to "Coinbase Pay," FTX Pay is a payment platform that handles the conversion fees between digital assets into fiat currencies.
However, you don't have to accept USD via FTX Pay. If you'd prefer to get paid in BTC or ETH, FTX Pay will send the converted amount to your FTX.US account or a preferred wallet. FTX Pay charges a flat 1% fee on all transactions.
FTT Token
While the FTT token plays a central role in the FTX ecosystem, it's not available for purchase on FTX.US. As mentioned above, the FTT token is FTX's proprietary cryptocurrency that offers various incentives to FTX traders and investors. People who hold FTT can enjoy staking rewards, NFT giveaways, and discounts on trading.
However, since FTT is so closely connected with the FTX exchange, FTX feared the SEC might view it as a security rather than a decentralized cryptocurrency. Hence, clients on FTX.US still can't buy or use FTT.
Mobile Apps
When scrolling through the App Store or Google Play, you'll notice FTX doesn't have one standalone app. Instead, FTX now has three apps, each offering customers different features. Confusingly, the primary "FTX" app is a re-branded version of the popular mobile crypto tracking app "Blockfolio."
US users can download the FTX app if they want to take advantage of features like portfolio tracking or listening to crypto influencers on Blockfolio's Signal program. However, if you'd like to access your FTX.US account on the go, then you need to download the FTX.US app.
The third app that FTX offers is known as "FTX Pro." As you probably guessed, FTX Pro focuses on more advanced trading features like leverage for more experienced FTX users.
---
FTX.US Pricing & Fees
There's zero charge to set up an FTX.US account, but this exchange will charge fees to use its crypto trading services. Unless you're a crypto whale, you'll only have to worry about FTX.US's first trading fee tier. People who transact less than $100,000 per month will pay 0.1% in maker fees and 0.2% in taker fees. These fees get lower the more money you spend on the platform.
| Tier | Past 30 Day Volume (USD) | Maker Fees | Taker Fees |
| --- | --- | --- | --- |
| 1 | 0 | 0.10% | 0.20% |
| 2 | > $100,000 | 0.06% | 0.18% |
| 3 | > $1,000,000 | 0.05% | 0.15% |
| 4 | > $5,000,000 | 0.04% | 0.10% |
| 5 | > $10,000,000 | 0.02% | 0.08% |
| 6 | $15,000,000 | 0.00% | 0.06% |
FTX.US charges a $0.50 fee for ACH deposits between $10 – $100 (excluding the once-per-week free ACH deposit). You'll also have to pay a $25 fee if you withdraw under $5,000 via wire transfer after your weekly free $5,000 withdrawal. All wire transfer withdrawals over $5,000 are free.
As for transferring crypto, FTX.US only charges the associated network fees on whatever blockchain you're using. However, you will have to pay a 2% fee when selling or buying NFTs on FTX.US's NFT market.
Lastly, FTX.US has many VIP fee schedules, but these are only for high-volume crypto traders. For instance, you could enjoy zero maker fees and 0.025% in taker fees if you have a monthly trading volume equivalent to 5% of FTX.US's total volume.
| Tier | Past 30 Day Volume (USD) | Maker Fees | Taker Fees |
| --- | --- | --- | --- |
| VIP1 | Total volume ≥ 0.5% exchange | 0.00% | 0.0450% |
| VIP2 | Total volume ≥ 1.0% exchange | 0.00% | 0.0400% |
| VIP3 | Total volume ≥ 2.0% exchange | 0.00% | 0.0350% |
| VIP4 | Total volume ≥ 2.5% exchange | 0.00% | 0.0325% |
| VIP5 | Total volume ≥ 3.0% exchange | 0.00% | 0.0300% |
| VIP6 | Total volume ≥ 4.0% exchange | 0.00% | 0.0275% |
| VIP7 | Total volume ≥ 5.0% exchange | 0.00% | 0.0250% |
---
FTX.US Security & Insurance
Similar to Gemini and Coinbase, FTX.US placed a heavy emphasis on complying with regulatory agencies in the USA. Legally, FTX.US is a "Money Services" business with a headquarters in Berkeley, and it has accreditation with FinCEN. FTX.US also complies with all the latest KYC and AML requirements, including tracking transactions with Chainalysis.
However, just because FTX.US plays by the book doesn't mean users enjoy the insurance protections on non-crypto brokerage apps. Even though FTX.US says it has partnerships with crypto custodian BitGo plus a $100M insurance policy for derivatives clients, cryptocurrencies aren't backed by federal agencies. Therefore, there are no FDIC or SIPC protections on crypto assets held on FTX.US.
As for fiat currency, FTX.US says it holds customers' USD in an FDIC-insured bank. However, FTX.US's Terms & Conditions says, "Your FTX.US Account is not subject to protections or insurance provided by the Federal Deposit Insurance Corporation or the Securities Investor Protection Corporation." In other words, if FTX.US goes under rather than its partner bank, there's no guarantee you'll see your USD.
On the positive side, FTX.US has yet to experience a significant hack, and it has many security features customers can take advantage of. Once you open your FTX.US account, you could instantly install 2FA to decrease the risk of a security breach. You could also whitelist your crypto wallet addresses and set up unique withdrawal passcodes for extra security.
---
FTX.US Customer Support
Customer support on most crypto exchanges isn't on-par with TradFi trading platforms like Charles Schwab. That's certainly true for FTX.US, which only offers email and ticketed support for its customers. FTX.US also publishes many FAQ guides on its official Help Desk.
While FTX.US may offer phone support or live chat soon, it has yet to release info on when these features may be available.
---
FTX.US Pros
High security and compliance standards for US residents
Low fees
Many special options for advanced traders (e.g., derivatives, futures, OTC)
Convenient mobile apps
Visa debit card
---
FTX.US Cons
Limited altcoin selection versus standard FTX
No phone support
The online interface isn't the most beginner-friendly
One of the newest crypto exchanges with a shorter track record
---
FTX.US Alternatives
FTX.US may be one of the hottest crypto exchanges nowadays, but it's not the only option for American investors. Before opening an FTX.US account, you may want to consider a few alternative exchanges.
Coinbase
Launched in 2012, Coinbase remains North America's most popular centralized crypto exchange. Many Americans new to crypto gravitate toward Coinbase due to its long reputation for security and its intuitive platform. Even though Coinbase has relatively high trading fees, it continues to attract millions of users who want a safe and compliant site to buy crypto.
You can learn more about how Coinbase compares with FTX.US on our full Coinbase review.
KuCoin
KuCoin is a popular Seychelles-based crypto exchange that began operations in 2017. Like FTX.US, KuCoin has many advanced features for experienced crypto traders, including access to derivatives, margin trading, and trading bot integrations. The complex layout of KuCoin is also better suited for people with prior experience investing in cryptocurrency.
Many people prefer KuCoin over other centralized exchanges because it doesn't require as much KYC info. Also, KuCoin tends to have the widest selection of speculative low-cap altcoins.
However, as KuCoin continues to expand, it's unclear how long its lax KYC policies will last. Unlike US-registered exchanges like Gemini or Coinbase, KuCoin isn't as transparent with US authorities, so it may face increased scrutiny in the years ahead.
| | | Coinbase | KuCoin |
| --- | --- | --- | --- |
| Our Rating | | | |
| Trading Fees | Crypto transactions: 0.00-0.10% maker fees and 0.05-0.40% taker fees; NFT transactions: $1 mint fee and 2% to buy or sell (*other fees apply) | Up to 0.50% Maker/Taker Fees | From 0.10% Maker/Taker Fees |
| Supported Cryptocurrencies | 50+ | 56+ | 250+ |
| Apps | Mobile (iOS and Android) | Mobile (iOS and Android) | Mobile (iOS and Android) |
| Promotions | None | $5 worth of free BTC | None |
| Margin Trading | Yes | No | No |
| | | | |
---
Who Is FTX.US Best For?
Arguably, FTX.US is best-suited for advanced American crypto traders who want access to features like derivatives trading. After all, the name "FTX" points to this exchange's focus on "futures." Also, FTX.US's trading interface isn't as "beginner-friendly" as other big American exchanges like Gemini or Coinbase.
That being said, FTX.US is an attractive option for beginner crypto investors who only want access to large-cap cryptocurrencies. While the desktop interface may take some getting used to, FTX.US offers low trading fees and dozens of bonus features like an NFT market, a Visa debit card, and mobile apps. Plus, FTX.US is one of the best-funded and regulated exchanges in the USA.
Even though FTX.US hasn't been around as long as Kraken or Coinbase, it's an attractive choice for American crypto traders of all experience levels. Please take a closer look at everything FTX.US offers to see if this exchange meets your preferences.
---
FTX.US FAQs
Since FTX.US is one of the newest centralized crypto exchanges, many Americans have questions about whether it's the right choice. Hopefully, the FAQs below will help determine whether FTX.US fits your crypto trading goals.
Is FTX.US Safe?

FTX.US is one of the safest centralized cryptocurrency exchanges. True, FTX hasn't been around as long as Coinbase, Gemini, or Kraken, but it has yet to experience a hack. FTX.US is an accredited business in the USA, and it meets America's stringent requirements for KYC and AML. Also, FTX.US says it works with the trusted cold storage company BitGo for its derivatives crypto storage.

When people sign into FTX.US, they have access to many security features like 2FA, address whitelisting, and special passcodes for withdrawals. Although FTX.US doesn't promise FDIC or SIPC protection on your digital assets, it does store all USD in FDIC-insured banks. 
Is My Cryptocurrency Safe With FTX.US?

Any crypto you leave on FTX.US is under FTX's control. Although FTX.US has high standards for its crypto storage, it's always safest to withdraw your crypto from a centralized exchange and put it in a private wallet. There's always a possibility FTX.US could go bankrupt or suddenly freeze withdrawals. While it's seems unlikely FTX.US would go under, it's not impossible.

To learn more about storing your crypto in a private hardware wallet, please read The Modest Wallet's guide to "Hot vs. Cold Wallets." 
Does FTX.US Have an App?

You can access your FTX.US account on Android and iOS devices by downloading the FTX.US app. Also, FTX bought the popular crypto portfolio tracker Blockfolio, so the signature "FTX app" is basically a new version of Blockfolio. While US customers can't use the FTX app to execute trades, they can take advantage of tools like portfolio tracking and price alerts. 
Is FTX.US Regulated in the US?

Similar to Binance.US, FTX.US was designed with US regulations in mind. The FTX team acquired licenses with all relevant US authorities and made sure to include detailed KYC and AML policies in their FTX.US subsidiary. According to FTX's website, FTX.US holds all of the following licenses:

– MSB
– MTLs 
– DCO
– DCM
– SEF 

FTX.US also has headquarters in California and holds accreditation with FinCEN.
Is My Crypto Insured With FTX.US?

Cryptocurrencies aren't insured on FTX.US. Please remember that cryptos like Bitcoin and Ethereum aren't issued by a central bank; therefore they can't qualify for FDIC insurance. While FTX.US promises to hold your USD in an FDIC bank account, it can't promise to reimburse you for your crypto.

Even though FTX.US's partner custodian BitGo holds $100M in insurance, that's not federally binding. Customers should assume any crypto assets held on FTX.US have zero insurance protections.
---
Final Thoughts
FTX.US doesn't have the longest track record in the crypto industry, but it's one of the "heavyweight exchanges" in the North American market. Indeed, FTX now boasts millions of global users, and investors estimate this exchange is worth about $32 billion. Plus, with all of the celebrity endorsements and pro sports deals FTX.US has, it's increasingly difficult to ignore this exchange.
FTX.US places a huge emphasis on compliance and safety, which should put American investors' minds at ease. Also, FTX.US has many attractive features for both beginner and experienced crypto traders. True, FTX.US doesn't have as many coins as KuCoin or even Coinbase, but it offers attractive fees, tons of advanced trading options, and bonus features like a Visa debit card.
If you're in the US and you're looking for a reputable centralized crypto exchange, it's worth considering opening an account with FTX.US.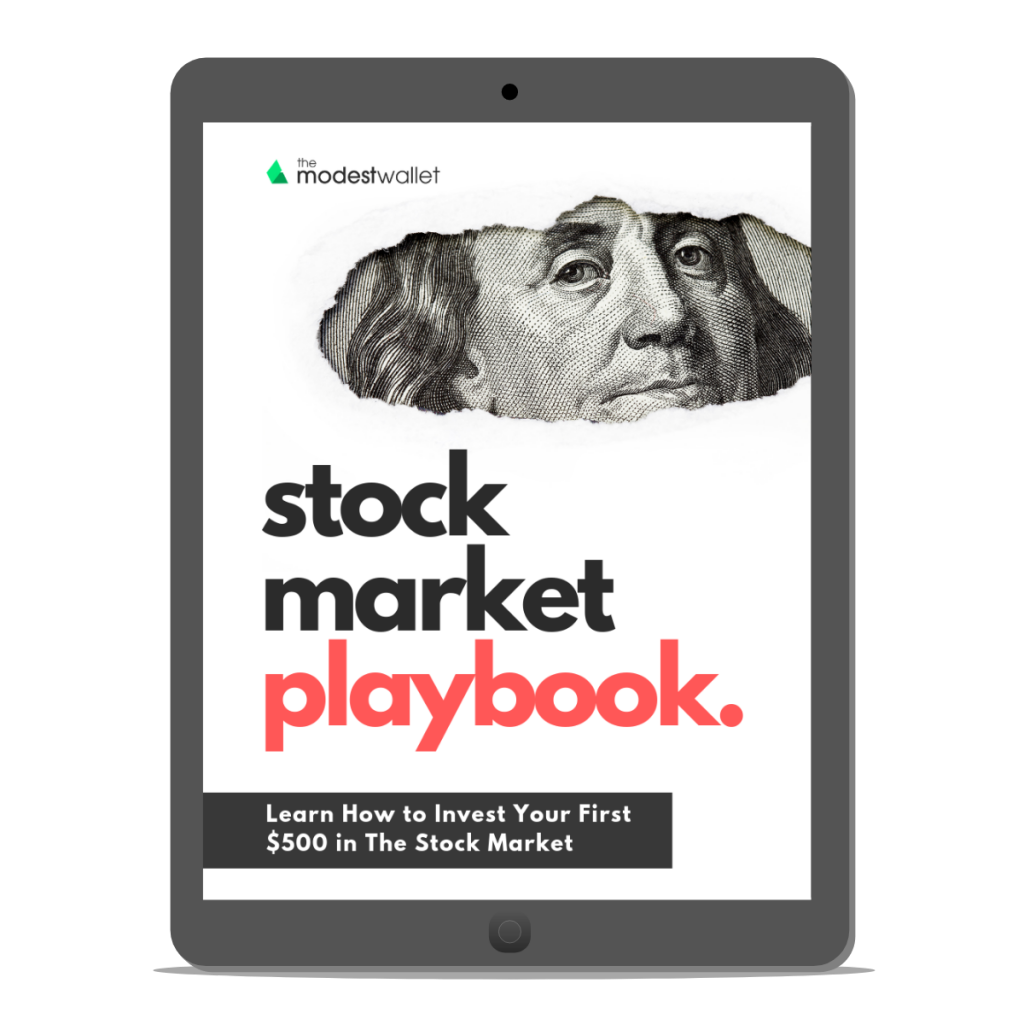 Get our free Stock Market Playbook to learn how to invest your first $500 in the stock market.
Plus our best money tips delivered straight to your inbox.
Eric Esposito is a freelance writer, editor, and cryptocurrency enthusiast. Although it took him a few years to grasp the Bitcoin revolution, Eric has become a crypto convert and long-term "hodler." Besides crypto investing, Eric is interested in helping others understand how to safely stack sats with passive income opportunities.