Many or all of the products featured on this page are from our sponsors who compensate us. This may influence which products we write about and where and how the product appears on a page. However, this does not influence our evaluations. Our opinions are our own. Here is a list of our partners and here is how we make money.
The information provided on this page is for educational purposes only. The Modest Wallet is a financial publisher that does not offer any personal financial advice or advocate the purchase or sale of any security or investment for any specific individual.
Looking for a top-notch crypto exchange that prioritizes security and convenience above all else? Gemini might just be the right crypto exchange for you.
In an increasingly busy market of crypto exchanges, Gemini sets itself apart from the pack by putting your user experience at the forefront of its design.
In this Gemini review, we'll walk you through everything you need to know about this fast-growing exchange. We'll do a deep dive into Gemini's features and give you the low-down on all the limitations of the platform that you ought to consider before you open an account.
Quick Summary: Gemini is a cryptocurrency exchange and custodian that allows users to buy, sell, store and earn interest on digital assets. Gemini offers an advanced trading platform and mobile app.
What Is Gemini?
Gemini is a crypto exchange that was founded in 2014 by the Winklevoss twins of Facebook fame. The company prizes security and ease of use so that anyone can trade digital assets with ease.
Additionally, Gemini is a licensed exchange through the New York State Department of Financial Services' BitLicense program. The platform is also a New York trust company that's run as a fiduciary, which means that the firm must put your interests above theirs.
How Does Gemini Work?
As a crypto exchange, Gemini works a lot like an online brokerage, but all of the company's features are cryptocurrency-specific. To use Gemini, you'll first need to make an account, so here's a look at how it all works.
Getting Started
Before you open an account with Gemini, you have to determine whether you're eligible to use the platform.
Gemini currently supports account holders over the age of 18 in more than 50 countries, including the US, Canada, Australia, and the bulk of the European Union. What's more, Gemini supports accounts in all 50 US states, plus Puerto Rico, which is unique in the industry.
To open an account, you must provide your legal name, date of birth, email address, phone number, and (for US residents) a social security number. US and Canadian residents also need to provide a copy of their photo ID while residents of other countries may require additional verification documents.
Opening an Account
Once you're ready to open an account, you'll head over to Gemini's website or mobile app. There, you can establish your account by entering your basic personal information and verifying your phone number and email address.
You'll also need to provide a copy of your government-issued photo ID when establishing an account. Technically, this step isn't required to open an account, but it is required before you can withdraw funds from Gemini.
Funding Options
With Gemini, you can fund your account with fiat currency or digital assets. If you already own crypto, you can transfer those assets directly to your Gemini account.
Alternatively, you can fund your account with several fiat currencies, including:
US dollar
Canadian dollar
Australian dollar
Hong Kong dollar
Singapore dollar
Euro
British pound sterling
You can transfer your fiat currency to your account through a bank transfer (ACH), a wire transfer, or debit card. Gemini does not charge any fee to transfer fiat currencies through ACH or wire transfers. However, they charge a 3.49% fee for debit card transfers.
Cryptocurrencies Available on Gemini
Gemini currently supports more than 40 cryptocurrencies, including:
While Gemini has a slightly smaller list of available cryptocurrencies than some other exchanges, the firm does support the most popular cryptocurrencies on the market.
Gemini Features
Gemini is a feature-loaded exchange that offers a lot more than just a place to trade crypto. Here are some of the many features that you can look forward to with Gemini.
| | |
| --- | --- |
| Minimum Trade | 0.00001 BTC, 0.001 ETH, 0.001 BCH, 0.01 LTC, 0.1 DOGE |
| Trading Fees | Up to 1.49% of order value (see fee section for details) |
| Number of Cryptocurrencies | 40+ |
| Supported Cryptocurrencies | BTC, ETH, LTC, BCH, ZEC, GUSD, LINK, OXT, DAI, BAT, AMP, COMP, PAXG, ZRX, BAL, CRV, MANA, KNC, MKR, REN, STORJ, SNX, UMA, UNI, YFI, AAVE, FIL, SKL, GRT, BNT, 1INCH, ENJ, LRC, SAND, CUBE, BOND, INJ, LPT, MATIC, SUSHI, DOGE, ANKR, MIR, FTM, ALCX |
| Supported Countries | 50+ including USA, Canada and UK |
| Account Minimum | $0 |
| Apps | Mobile (iOS / Android) |
| Promotion | $10 worth of Bitcoin (after buying or selling $100) |
| Support | Email and chat support |
Gemini Earn
Gemini Earn is a way to earn interest on your cryptocurrency. To use this service, you simply need to go to your account, indicate how much of your crypto you want to set aside for Gemini Earn, and then relax as it accrues interest.
With Gemini Earn, your crypto becomes available to accredited institutional borrowers who pay interest on your borrowed assets. As a result, you can earn anywhere from 1% to 7.5% interest on your crypto. You can also redeem your assets from the program at any time for no additional fee.
Gemini Crypto Wallet
If you plan on investing in large amounts of crypto, you'll need a secure wallet to store your assets. While many crypto exchanges offer online wallets, Gemini goes the extra mile with their dedicated Gemini Crypto Wallet service.
This service provides account holders with free access to hot wallets and institutional-level cold wallets that you can withdraw from at any time. As an added bonus, Gemini maintains an insurance policy on all digital assets in these wallets to protect you from loss in the event of a security breach.
Gemini ActiveTrader
Crafted for experienced crypto investors, Gemini ActiveTrader is a professional-level crypto trading platform. It is available to all Gemini account holders, both online and on mobile devices.
With the platform, you can execute advanced order types, participate in auctions, use block trading features, and access premium charting tools. The Gemini ActiveTrading platform also uses a low-cost maker-taker fee schedule that's perfect for skilled investors who want to save money when trading crypto.
Gemini App & Mobile Trading
If you're looking to take your crypto trading on the go, Gemini's app and its included Mobile Trading features might be what you need. The app is available on the Apple App, Google Play, and Galaxy stores, so it's suitable for nearly any smartphone.
On the Gemini App, you can track your portfolio, trade crypto, and track market trends. Plus, the app comes highly rated, thanks to its sleek user interface and intuitive design, making it perfect for new crypto traders.
Gemini Clearing
Designed for anyone that wants to keep their crypto transactions off the open exchange, Gemini Clearing is a secure clearing system for pre-arranged trades. With Gemini Clearing, the firm acts as a third party to mediate transactions and reduce the risk of fraud for both parties.
What makes Gemini Clearing unique is that it doesn't have a minimum trade size. Plus, fees for this service are usually just the cost of the spread of the transaction, which is often quite minimal.
But, if you want even more support from professional traders, Gemini's clearing service also offers white-glove support, which gives you one-on-one guidance for larger transactions. Fees for this vary based on the specifics of your transaction, so contact Gemini for a quote.
Gemini Custody
For investors that want the highest level of institutional security without the need to manage their cold wallets, Gemini Custody is worth considering.
With Gemini Custody, you can store your supported crypto in institutional-grade cold wallets that are distributed in secure facilities around the world. This service also allows you to quickly check your account balance on the Gemini Exchange dashboard.
There's no minimum balance for using Gemini Custody, so it's a viable option for most investors. Once your account is up and running, you'll pay an annual 0.4% custody fee on assets held in Gemini Custody.
Do note, however, that Gemini Custody charges a $125 fee on withdrawn balances. So, this service is best for people who want to store sizable amounts of crypto for the long term—not for active traders.
Gemini Dollar
Gemini Dollar is a 1:1 USD-backed stablecoin that's designed to act as a secure, highly liquid cryptocurrency that you can use to transact on decentralized exchanges. With Gemini Dollar, you can also earn interest on your crypto to build your assets over time.
Plus, Gemini Dollar is free to use and convert through Gemini and it transfers in seconds on the Ethereum blockchain. It's also compatible with Gemini Pay, so you can use it to make regular purchases.
Gemini Pay
If you're looking to use crypto for daily purchases, Gemini Pay is a sure bet. Gemini Pay is the firm's app-based crypto spending service that lets you use your supported crypto assets to pay at more than 30,000 retail locations in the US.
To use the service, you'll need to download the app, log in, press the "pay" icon, and then select your preferred crypto. You'll then scan all of your items and bring your phone to the register where the cashier will scan your app's secure code. Once that happens, you've successfully paid for your merchandise using crypto!
Do note that Gemini Pay currently only supports Bitcoin, Ethereum, Litecoin, ZCash, Bitcoin Cash, and Gemini Dollar. However, there are no transaction fees involved in using Gemini Pay, so it's a low-cost way to make purchases with crypto.
Gemini Mastercard
One of the company's newest features, the Gemini Mastercard is an innovative way for US-based Gemini account holders to earn crypto rewards on all of their purchases.
The card is a standard credit card with no annual fee that operates on the Mastercard network. What makes it unique, however, is that you can earn up to to 3% cashback on your purchases in the supported cryptocurrency of your choice.
Additionally, the Gemini Mastercard provides real-time rewards so you can build your crypto portfolio with every purchase. That way, you can benefit from your rewards as soon as your purchase is made.
Gemini Pricing & Fees
The majority of crypto exchanges charge fees for buying and selling digital assets and Gemini is no exception. Let's take a quick look at the fees you can expect when trading with the firm.
Web & Mobile Trades
Any cryptocurrency trades placed on Gemini's web or mobile platforms incur two fees: a convenience fee (0.5% of the market value) and a transaction fee.
The transaction fee varies based on the value of your transaction. You can expect to pay the following for mobile and web transactions:
Alternatively, transactions over $200 are charged a fee of 1.49% of the total order value, in addition to the convenience fee.
| Total Trade Amount | Fee |
| --- | --- |
| Less than $10 | $0.99 |
| $10 - 25 | $1.49 |
| $25 - $50 | $1.99 |
| $50 - $200 | $2.99 |
| More than $200 | 1.49% of order value |
ActiveTrader Trades
If you place your trades on ActiveTrader, you'll be charged a fee using a maker-taker model. Fees vary from 0.25% to 0% depending on whether you're a taker or maker, with makers paying less than takers.
Furthermore, accounts with a high 30-day trading volume also pay a lower fee than those with low trading volumes. So, ActiveTrader is a cost-effective option for experienced and active investors.
| Pricing Tier | Taker Fee | Maker Fee | Auction Fee |
| --- | --- | --- | --- |
| $0 | 0.350% | 0.100% | 0.200% |
| ≥ $1,000,000 | 0.250% | 0.100% | 0.120% |
| ≥ $2,500,000 | 0.200% | 0.075% | 0.125% |
| ≥ $5,000,000 | 0.150% | 0.075% | 0.100% |
| ≥ $7,500,000 | 0.125% | 0.000% | 0.075% |
| ≥ $10,000,000 | 0.100% | 0.000% | 0.005% |
| ≥ $15,000,000 | 0.100% | 0.000% | 0.000% |
| ≥ $50,000,000 | 0.075% | 0.000% | 0.000% |
| ≥ $100,000,000 | 0.050% | 0.000% | 0.000% |
| ≥ $250,000,000 | 0.040% | 0.000% | 0.000% |
| ≥ $500,000,000 | 0.030% | 0.000% | 0.000% |
Other Fees
Gemini charges fees for certain types of account activity.
In particular, you may be charged a withdrawal fee on some crypto if you withdraw that cryptocurrency more than 10 times per month. The fee you'll pay varies based on your chosen crypto and it can be as little as just a fraction of a coin.
| Transfer Method | Fee |
| --- | --- |
| All Cryptocurrencies | Free |
| Gemini Dollar (redemption) | Free |
| Debit Card Transfer | 3.49% of total purchase amount |
| ACH Transfer | Free |
| Wire Transfer | Free |
Gemini Security & Insurance
Gemini is a crypto exchange that prides itself on its security-first design. The company offers many security-focused features, such as multi-factor authentication, to keep your account as secure as possible.
To protect your assets, Gemini stores most client assets in offline wallets at secure facilities around the globe. Meanwhile, a small portion of account holder assets is kept in Gemini's dedicated hot wallet, which is maintained at a FIPS 140-2 Level 3 rating or higher for additional security.
Finally, Gemini also offers multiple levels of insurance. US dollar funds held in your account are FDIC insured up to $250,000. Meanwhile, digital assets held in your hot wallet are insured under the company's dedicated Digital Asset Insurance policy.
Gemini Customer Support
When you open an account with a crypto exchange, you need to feel confident that you'll get the support you need whenever an issue arises.
With Gemini, you have access to an online help platform where you can get answers to most questions. You can also use the company's online chat support bot, which makes it easy to quickly find solutions for your pressing crypto-related issues.
That being said, while Gemini does have an email-based customer service team where you can get personalized support with your account, the company does not currently have a customer service phone number.
Gemini Pros
Security-first platform and design
Available to residents of all 50 US states and Puerto Rico
Offers the ability to earn interest on crypto assets
Includes insurance coverage on all assets in Gemini's online wallet
All accounts come with Gemini Pay for daily purchases
Ability to open a credit card with crypto rewards
Dedicated professional-level trading platform
Highly rated mobile apps for trading on-the-go
Gemini Cons
Complex fee structure
High fees for trades placed outside of ActiveTrader
No phone-based customer support
Limited availability for international account holders
Hefty fees for debit card transfers
Relatively small selection of supported crypto
Gemini Alternatives
Not quite convinced that Gemini is the right crypto exchange for you? Here are two other great crypto exchange alternatives to check out:
Coinbase
One of Gemini's top rivals, Coinbase is a user-focused exchange that prides itself on convenience and ease of use.
In many ways, Coinbase's features are similar to Gemini's. For example, Coinbase offers a crypto debit card, an online wallet, an advanced trading platform, and a way to accrue interest on your crypto through staking. However, Coinbase also has a unique rewards program where you can earn free crypto for watching educational videos.
What sets Coinbase apart from Gemini, though, is that Coinbase is more readily available to non-US residents. Plus, even though Coinbase's fees are similar to Gemini's, the firm offers a slightly larger selection of supported crypto. So, it's a nice choice for new investors who want a no-nonsense, yet functional exchange to help them get started. Read our full Coinbase review to learn more.
Kraken
If you're an advanced crypto investor that's looking for powerful tools to help you take your trading to the next level, Kraken should be at the top of your list.
This supercharged crypto exchange lets residents of more than 100 countries trade crypto with ease and relatively low fees when compared to Gemini and Coinbase. Plus, Kraken supports futures, margins trading, OTC trades, and staking so you can make the most of your money. They also offer access to the premium Cryptowatch platform for advanced crypto trades.
The downside? Kraken's features are highly limited for US investors and many of the firm's features aren't suitable for new crypto traders. But if you're an advanced crypto investor that wants a streamlined way to grow your assets, Kraken might be a solid choice.
Compare Gemini
Find out how Gemini stacks up against the competition.
Who is Gemini Best For?
Gemini is an ideal exchange for cryptocurrency investors who want a simple, convenient way to buy and sell crypto without compromising their security in the process. That's because the firm's dedication to high-end security features and their insured hot wallet set them apart from the competition when safety is a concern.
Additionally, Gemini's slew of other unique features, such as Gemini Earn, Gemini Mastercard, and Gemini Pay, means that it's a nice choice for people who want to do more than just invest their assets. Furthermore, the fact that Gemini is available in all 50 US states makes it a sure bet for anyone that's been left behind by residency restrictions at other exchanges.
That being said, Gemini's high fees and complex fee structure might be a turn-off for some would-be investors. But if you can stomach some slightly higher fees in exchange for world-class security and convenience, it's hard to go wrong with Gemini.
Gemini FAQ
Here are our answers to some of your most frequently asked questions about Gemini:
Is Gemini Safer Than Coinbase?
Both Gemini and Coinbase are highly respected cryptocurrency exchanges with industry-leading security features and insurance. As a result, it's difficult to say that one is safer than the other. However, Gemini has more security-focused features for institutional investors and people with large amounts of crypto assets, such as their Gemini Custody service.
Is Gemini Legit?
Gemini is a legitimate crypto exchange that puts security at the forefront of its business model. The company uses cutting-edge security features to protect your account and they have insurance against digital asset theft. Furthermore, Gemini is a New York trust company that's regularly audited and inspected to ensure regulatory compliance with federal and state laws.
Has Gemini Exchange Ever Been Hacked?
As of 2021, Gemini Exchange has never been hacked or compromised, either by internal or external sources, on an institutional level. However, individual accounts have certainly been compromised, though this is usually due to improper password storage and not an issue with Gemini's overall security features.
Account Minimum: $0
Fees: From 0.5% of the order total
Promotion: $10 worth of Bitcoin (after buying or selling $100)
Final Thoughts
If you're on the lookout for a quality crypto exchange, Gemini is certainly a worthy choice. Indeed, the firm's user- and security-focused features help it soar high above the competition for new and experienced traders, alike.
Of course, Gemini's fees are a bit high if you're not interested in using their advanced trading platform and they have limited account availability for international investors. But for US-based traders that want a solid exchange that doesn't skimp on security, Gemini is a solid option.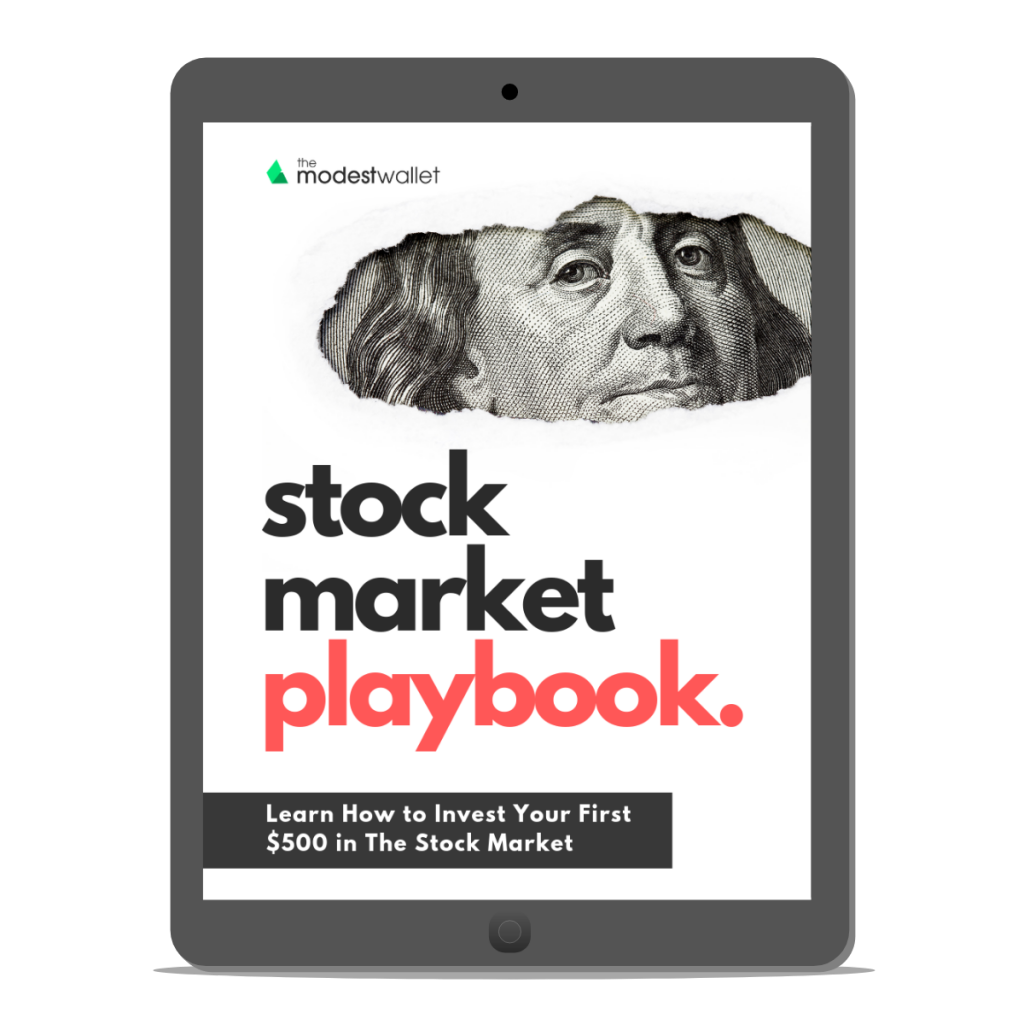 Get our free Stock Market Playbook to learn how to invest your first $500 in the stock market.
Plus our best money tips delivered straight to your inbox.

Gaby is a freelance writer and self-employed business owner with a personal interest in all things finance-related. She has a passion for educating others on how to make the most of their money and loves writing about everything from taxes to crypto.