How to Get Rich The Right Way: A Legitimate Strategy
Many or all of the products featured on this page are from our sponsors who compensate us. This may influence which products we write about and where and how the product appears on a page. However, this does not influence our evaluations. Our opinions are our own. Here is a list of our partners and here is how we make money.
---
The information provided on this page is for educational purposes only. The Modest Wallet is a financial publisher that does not offer any personal financial advice or advocate the purchase or sale of any security or investment for any specific individual.
Have you dreamed of being wealthy? Saving for the future? Or have you imagined being at least comfortable enough that you don't need to worry about bills and surprise expenses? For many people, becoming rich is a dream that they will never realize, but it doesn't have to be that way! With financial knowledge, planning and focus, you can truly create a better financial future. According to The Millionaire Next Door, 80% of millionaires are first-generation or self-made. Keep reading to find out how you can put your money to work for you.
Mindset
The mindset of wealthy people is significantly different from the average person's, and that mindset is critical to achieve and maintain success. In order to succeed in your own pursuit of wealth, you will need to fundamentally change the way you think about money. The following tips are some of the best things you can do to adjust your mindset and help you move towards your goal of becoming rich.
Invest in Yourself
The journey to financial wealth involves significant investing — but the first and perhaps most important investment you should make is an investment in yourself.
Investing in yourself can take several forms. Depending on your situation and goals, it could include reading books focused on finance or personal development, attending a seminar, going to school to change or advance your career, or even taking the first steps in starting a business. All of these investments offer strong returns, enabling you to grow professionally and bring in more money, as well as providing you with a strong base to develop a new, wealth-focused mindset.
Surround Yourself with The Right People
How do your friends view money and success? Throughout your journey, make sure you have kind-hearted people in your life who share your goals, ideals, and mindset, and will be honest with you. And if they've achieved the kind of success you want to achieve, all the better — you can learn from their practices and habits. A great place to start meeting and connecting with people that want to be better with their money is our "The Modest Wallet Private Facebook Group". Stop by and say hello.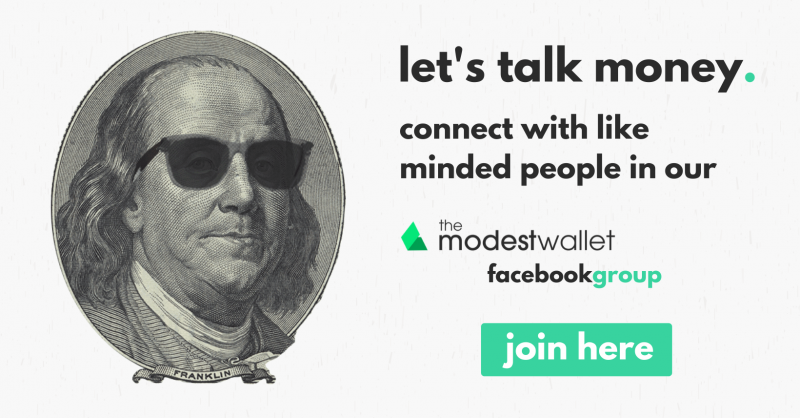 See Also: What Are Dave Ramsey's Baby Steps, and Do They Work?
Know Your Net Worth
Determining your net worth is a simple process and will help you get a better understanding of your current financial situation. Two steps are required:
List Your Assets
First, you will need to make a complete list of all of your financial assets. This includes things like savings accounts, retirement funds, investments, and may also include your house or car (if they are paid off). List the current value of each of your assets.
Total Your Debts
Once you have a comprehensive list of your assets, you will need to go through your accounts and do the same thing, but this time focusing on your outstanding debts. List each debt with the name of the lender, your required monthly payment, total outstanding balance, and interest rate.
Minimize Extra Spending
All of the work you put in to organizing your finances and attempting to grow your wealth is wasted time if you don't work to limit your spending. Put simply, people who become financially wealthy (and stay that way) do so by not spending more than they can afford.
Ideally, you should be able to live off of between 70% to 80% of your after-tax income, giving you enough money left over to build savings and grow your investments, plus a little to cover any unexpected costs. Viewing your investment and savings contributions as mandatory monthly expenses is a great way to get into the habit of setting money aside, and will help you to avoid overspending.
Develop a Realistic Budget
Once you know what your numbers are, you can move on to the next step — creating a personal budget.
A budget is the single most important tool in any individual's financial toolbox and is an absolute necessity for anyone who wants to take control of their finances and change their lives. The perfect budget should reflect your financial priorities and should be something you can comfortably stick to each month, but it should also help you to make steady progress towards your financial goals and put your money to better use overall.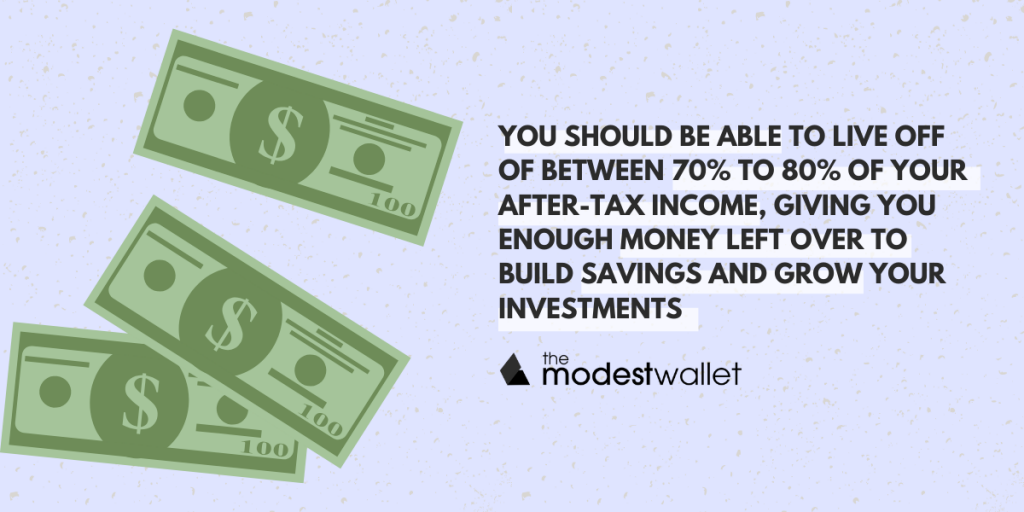 See Also: 21 Fast, Proven and Effective Ways to Save Money
Cut Down On Expenses
In the process of developing your budget, you will likely find at least a few areas where you can cut back.
Most budget cuts can be made on variable or non-essential expenses. Negotiating a better rate on your monthly utilities, planning your meals, and sticking to shopping lists are great ways to cut down on your variable expenses. Cutting out that Netflix subscription you've been too busy to enjoy, along with the gym membership you've only used a handful of times, and making an effort to cook at home rather than going out can greatly reduce your non-essential spending.
Making small changes can have a significant impact on your overall financial situation, but if you are looking to get rich, you'll likely need to do much more. If possible, you may be able to drastically transform your finances by downsizing your home. You may also want to consider using just one car — or giving up your car.
Find Good Mentors
Once you have actively started to shift your focus, you might find that people in your life struggle to understand. They may think you're overly focused on money. They may try to offer advice. But their mindset is not yours. These people are not appropriate guides on your journey to becoming rich.
Finding good mentors who are willing to help is incredibly important to achieving your goals. They can offer valuable advice based on their own success in business, investing, and saving. They can also help keep you motivated when you encounter obstacles.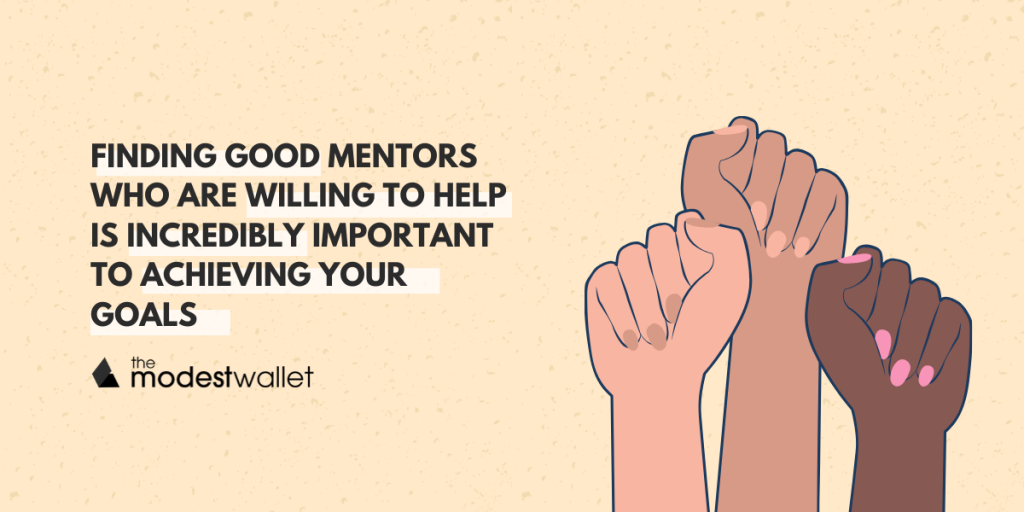 See Also: How to Track Expenses: A Simple Step by Step Guide
Generate More Income
It might seem obvious, but one of the best ways to improve your financial situation and set yourself on the path to becoming wealthy is to find ways to bring in some extra money. Thankfully, picking up some extra work on the side or even starting your own business has never been easier.
Make More By Taking On a Side Hustle
If you are looking to boost your income, one of the easiest and fastest ways to get started is by picking up a side hustle. No matter what your skillset, interests, and schedule, there is work out there to suit your needs. The following are a few of our favourite side hustle suggestions:
Find Work as a Freelancer
A growing number of people make or supplement their living doing various types of freelance work online. All you need for the work is a computer, an internet connection, and a skill or service to offer. You don't need to be an expert to find work. Whether you are a graphic designer, web developer, translator, or anything in between, someone is looking for your skills and is willing to pay you for them.
Get Paid to Drive
If you have your own vehicle and a valid driver's license, you could be getting paid to drive. There are a number of companies in different industries seeking independently licensed and insured drivers for food or package deliveries or to transport passengers. If you enjoy driving and would like to make some money doing so, consider signing up to drive for Amazon Flex, Postmates, Lyft, Uber, Uber Eats, Skip The Dishes, Just Eat, and many others!
Sell Your Old Stuff Online
If you have a pile of old phones, clothes you no longer wear, or anything else you no longer need but someone else may find useful, you could be making money selling your clutter and unwanted items online. Rehoming the things you don't use is also a great way to give items a second life.
Start a Business
If picking up a second job doesn't sound ideal, perhaps you would prefer to be your own boss and bring in extra income by starting your own business.
You don't need a Fortune 500 business plan to succeed. Your business doesn't even need to replace your day job. The important thing is drawing a profit.
If starting your own business sounds like something you might want to do, look to the things you feel passionate about for inspiration and try to develop a product or service that takes care of a specific need.
if this sounds overwhelming, don't worry! You can be successful with a casual business walking dogs or shovelling driveways. No matter what you choose to pursue, your ideal business will cost you very little to start, so if it doesn't work out, or you need to walk away for some reason, you aren't left financially underwater.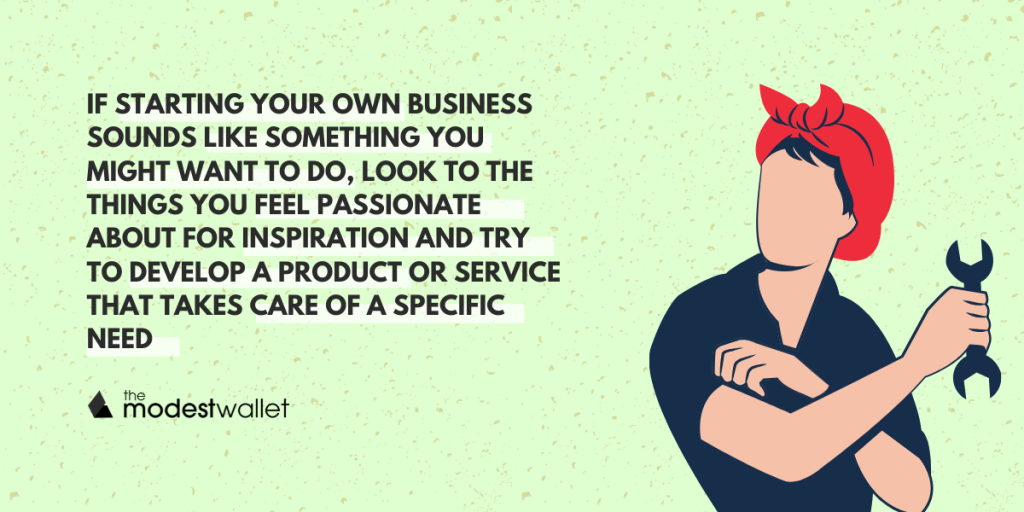 See Also: How to Get Out of Debt Fast: A Step by Step Guide
Think Passive Income
Of all the things discussed in this article, passive income might be the most important when it comes to growing your fortune.
The time you have to devote to your job, side hustle, business, or another source of income is limited, which in turn limits how much you are able to make. In order to drastically change your financial situation and make yourself rich, you will need to find a way (or multiple ways) to start earning passive income.
Passive income can come from any number of sources, including your business, investments, royalty payments, and more, allowing you to develop a constant stream of income.
Invest to Grow Your Wealth
Saving money is a critical component of growing your wealth, but it is important to realize that simply setting your money aside isn't enough. You need to grow those savings.
You don't need to be well off or make large financial contributions in order to establish your own portfolio of investments. If you're new to investing, consult with an established financial advisor who can guide you toward the strongest options for your current and long-term needs. They can also help you make educated investment choices that will grow over time.
Start Early (Compound Interest Effect)
It is never too early to start investing, and starting early comes with lots of benefits.
If you're young, investing is a great way to develop healthy financial habits early on, and starting as soon as possible lets you take advantage of riskier investments and potentially secure a higher return. Investing over the long term also has a much higher rate of success, due in part to compound interest, which is also called "interest on interest " (or the money you earn on top of interest).
Find Reliable Investment Strategies
Real Estate
Real estate requires capital at the outset, and a proven, stable financial history, so real estate isn't an income option for many. Some consider crowdfunding a way to get in, but a stable financial history and significant capital are still required.
Rental properties can be one option. If you have an inherited home or building that's sitting idle, consider renting it out.
ETFs
Exchange-traded funds (or ETFs) are a type of investment fund that can be traded on the stock exchange like stocks. ETFs are usually comprised of a collection of assets, including stocks, commodities, bonds, and more.
As with any form of investing, do your research and seek professional guidance. Not all ETFs are equal, and some carry fees that could wipe out any gains (and then some).
Dividend Stocks
Dividend stocks regularly pay out dividends to their shareholders. Dividend stocks are usually offered by well-established companies with a track record of distributing earnings back to shareholders. Over the long term, solid dividend stocks can generate good additional income. Again — Seek professional advice before investing.
Keep Learning
No matter where you are on your path to wealth, it's important that you continue educating yourself. The world is constantly changing. Breakthroughs are changing the way we do everything, and sources of income that seemed promising a few months ago can suddenly falter due to industry shifts, world events, political actions, or changes in technology, so it's important to educate yourself and stay aware of the markets (and what's going on in the world). If something appears to be changing, remain flexible. There will likely be new opportunities waiting to be discovered.
Final Thoughts on How to Get Rich
Anyone can become rich if they are willing to put in the effort. It will likely be a long journey and will require a lot of hard work and commitment, but the end result is comfort that's worth the effort to reach. On the journey to growing wealth, keep calm, stay committed and keep your eyes and ears open.

Ricardo is an entrepreneur, investor and personal finance nerd who enjoys spending time with his family and friends, travelling and helping others achieve their financial goals. Ricardo has been quoted as a personal finance expert in several online publications including Healthline, Bankrate, GOBankingRates, MSN Money, Yahoo Finance, U.S. News & World Report, Forbes and USA Today.