13 Simple Financial Habits Everyone Should Have, But We Often Ignore
Many or all of the products featured on this page are from our sponsors who compensate us. This may influence which products we write about and where and how the product appears on a page. However, this does not influence our evaluations. Our opinions are our own. Here is a list of our partners and here is how we make money.
---
The information provided on this page is for educational purposes only. The Modest Wallet is a financial publisher that does not offer any personal financial advice or advocate the purchase or sale of any security or investment for any specific individual.
Financially savvy people know that a lifetime of financial independence and freedom don't come from a few moments in life. They come from building habits you rely on, day in and day out, over the course of your life.
This article contains 13 useful and practical strategies you can implement today to make real financial changes in your life. We've included a wide range of behaviors that can impact different aspects of your financial well-being. From budgeting to investing, we've got something for everyone who wants to stop living paycheck to paycheck.
Habit 1: They Always Stick to a Budget
If there's one thing that sets financially savvy people apart from their less well-off peers (other than investing, which we cover below), it's budgeting. People who are comfortable with their money know how to create and stick to a budget. This is probably the best financial habit to have.
There are a lot of apps and programs that will help you budget, but one of our favorites is Truebill. Truebill does a whole lot of stuff really well, but our favorite feature is their budgeting function. You just enter your monthly income and recurring expenses and Truebill will set up a monthly budget for you.
The dashboard is super easy to use and the categories to slot various expenses and bills are really intuitive. You can even track your spending over time to see where you need to cut back!
We're not the only ones who love this app. One user, Fatima, reported, "Truebill has been so great to use – the UI is clean, provides a good amount of notifications (when bills are coming up), and the support team is amazing." And that's just one of the 281 overwhelmingly positive reviews you'll find on Trustpilot for this service.
Oh, and did we mention that the app is free to use? Take your budget under control today.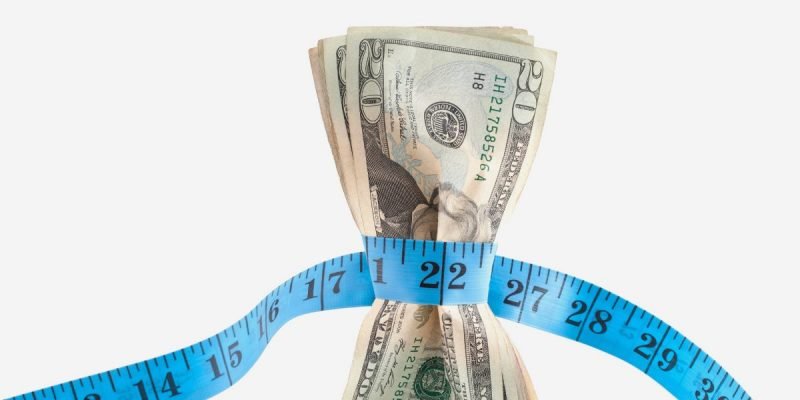 See Also: 19 Best Money Saving Apps to Save Like a Pro
Habit 2: They Automate Their Savings
The best savers adhere to a philosophy of "pay yourself first." They put away money for savings before doing anything else with it, including discretionary spending like restaurants or vacations.
One of the most important things to do when it comes to living by the "pay yourself first" strategy is to automate your savings. By automatically putting money away each month, you remove the possibility of "cheating" or missing payments to yourself. You'll always know that you've got money set aside because your accounts will automatically do it for you. This is a good financial habit to have.
Of course, you'll need technology that allows you to quickly and easily set up automatic savings for you. For that, our favorite service is one called Digit. Digit analyzes your spending and automatically moves money from your checking account to your FDIC-insured Digit account. And the cool part is that Digit only saves what you can afford to save.
You'll never have to worry about manually setting money aside. Instead, you just set your goal — could be saving for a vacation, paying off debt or starting an emergency fund — and let Digit do the rest.
It only takes a minute to sign up to start automating your savings. Before you know it, you'll have more in savings than you know what to do with!
Habit 3: They Cut Unnecessary Expenses
No matter how much money you earn, you'll always be broke if it's flying out of your wallet faster than it's coming in. Keeping a close eye on your expenses, and eliminating any unnecessary or useless ones, is a key responsibility for the financially savvy.
But it can be tough to keep track of all your subscriptions, payment plans, and recurring bills. After all, many of the products we use today are actually services that charge us every month. Some of us might have dozens of small charges on our credit cards each month, and each one may represent another service we've signed up for.
That's where Trim comes in. Trim monitors your accounts and automatically alerts you if it thinks it's found an unwanted or forgotten subscription.
Trim does a huge amount of other stuff, too. It'll inform you of opportunities to save money on your utility bills. They'll even (with your permission) contact your cable and internet providers to try to negotiate a better rate for you on your monthly services. And finally, they'll contact your credit card company to negotiate a lower interest rate and more favorable payment schedule.
On average, Trim saves its users $250 per year on their bills, and the coolest part is that it's free to join. You only pay when they successfully negotiate your bills..
Habit 4: They Never Overpay for Car Insurance
Overpaying for essential services is one of the easiest ways to waste money. And millions of people across the country pay too much on their car insurance every year (or month) without knowing it. A service called Gabi promises to help you immediately compare car insurance rates from different providers and sign up for the cheapest rates.
The money you can save with this service is far from chump change. In Louisiana, for example, Gabi estimates that the average overpayment amount is $1,159 per year. In fact, the service estimates that the average user stands to save over $820 every year, just by comparing auto insurance rates from different providers.
Signing up with Gabi is super easy and fast. It has a really user-friendly interface, and an account with this service doesn't cost you a dime. While you're on the site, you can take advantage of their extremely helpful insurance blog and even compare other kinds of insurance rates, including landlord, renter, home, and umbrella.
Shopping for car insurance every once in a while is a good financial habit.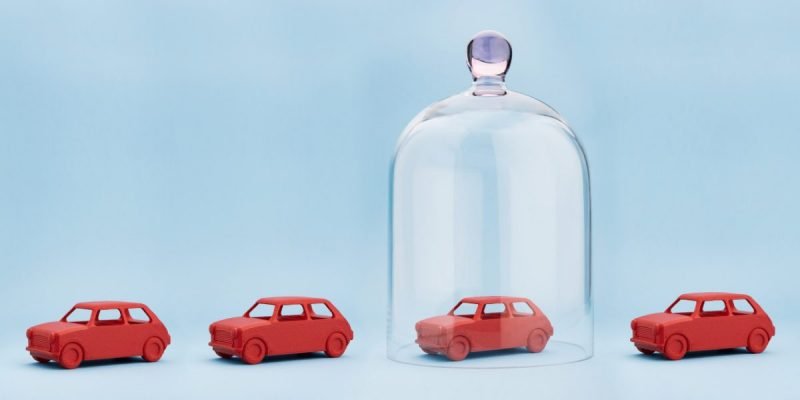 See Also: 20 Legit Ways to Get Free Clothes (Online and Locally)
Habit 5: They Prioritize Their Credit Score
Improving your credit score is an essential way to improve your financial health and a must financial habit to have. Reducing your credit utilization rate, eliminating unnecessary "hard" inquiries, and making sure all your payments are on time are just some of the ways you can improve your score.
If you're looking for a service that makes it even easier to improve your all-important credit score, check out Credit Karma. Credit Karma offers you free and frequent access to your credit score. It also provides users with free access to a database full of invaluable advice and actionable strategies to improve your credit score.
Finally, Credit Karma gives you access to great free tools, like a Debt Repayment Calculator, Credit Score Simulator, and an Amortization Calculator. Knowing where you stand with your finances has never been easier.
Signing up with Credit Karma is completely free. Credit Karma gets paid by credit card companies and banks when you take advantage of their free offers, so you can be assured Credit Karma won't charge you a dime for its services.
Many of the reviews on Trustpilot for Credit Karma are really positive. Jonas Baker, for example, reported "Got my score up 80 points in 90 days!."
Habit 6: They Optimize Their Retirement Plans
Living a financially savvy life doesn't just involve having enough money for the here and now. The financially responsible always make sure that they have enough for their golden years, too. Planning for the future is a good financial habit!
Retirement saving has never been easier than it is with Blooom, a new robo-advisor that specializes in 401(k) accounts and Individual Retirement Accounts.
Getting started with Blooom is incredibly easy. You create a profile on the site that includes your risk tolerances and personal info. You connect your existing retirement accounts (if you have any). Blooom will run a free analysis of your existing accounts and let you know if there are ways to optimize your portfolio or strategy based on what it sees.
If you choose, you can hire Blooom to help manage and optimize your retirement accounts, all while keeping your investment fees extremely low. You can choose to have Blooom make trades on your behalf, or if you'd rather do it yourself, you can manage your portfolio on your own.
We really like the fact that you can get a free analysis of your existing retirement accounts. At the end of the day, it doesn't hurt to get a second opinion.
Habit 7: They Maximize Their Cash Back When Shopping
Being financially savvy isn't just about maximizing your income and minimizing your spending. It's also about making sure that the money you do spend is being spent efficiently. That's where cash back services come in. Ensuring that your everyday expenses are subject to cash back deals can quickly make an impact on your savings.
One of the best cash back services we've found is Rakuten. Rakuten offers up to 40% cash back on a variety of online and offline purchases.
Users report fantastic customer service. Denise at Trustpilot said, "Rakuten's customer service was exceptional. I ordered the wrong item and they were great about helping me get a refund. They even paid for me to ship it back to them. I won't hesitate to order from them again!"
Rakuten will send you the money you've accumulated every quarter, so you can look forward to a check every three months if you use this service. Plus, you'll qualify for a $10 bonus if you sign up today.
See Also: 12 Best Budgeting Apps to Master Your Money
Habit 8: They Save on Groceries
Groceries can seem like an expense you just can't avoid. After all, everyone needs food. While it's true that everyone needs to spend some money on food, toiletries and other basics, you can ensure that you qualify for a significant amount of cash back to start saving some money.
Ibotta is a great cash back service that will let you begin saving real money on your food and alcohol purchases. You can use their app or submit a photo of a qualifying receipt to get cash back in less than 24 hours.
Amy Tamasy Stanly, on Trustpilot, says, "My experience has always been good. Customer service, when I've had to use it, is very helpful. I have $330 in lifetime earnings to date and I've received every penny of it."
As we mentioned above, you can use Ibotta both online and offline. So whether you like to do your shopping on the Web or in-store, you can take advantage of their great cash back offers. And if you combine the Ibotta rewards with your credit card rewards, you can stack your cash back even higher! Check out our full Ibotta review to learn more about this app.
Habit 9: They Invest Their Money
As we mentioned in financial habit #1, regular and intelligent investing is probably the most important differentiator between the financially savvy and those who are just scraping by. Investors who keep a close eye on their investment fees and expenses, and who regularly contribute to their investment accounts stand to achieve financial freedom far faster than those who sock their money away in their savings accounts.
But what do you do if you never have a significant amount of money to invest? Don't worry! You don't need a large amount of money to throw into an investment account when you use a service called Stash. Stash lets you "micro-invest" by putting away sums as small as $1. And who doesn't have a single dollar to invest?
Stash's subscription fees start at just $1 per month. If you sign up now, you'll even get a $5 welcome bonus when you deposit a matching $5 in your Stash account.
Matt on Trustpilot says, "Stash makes saving and investing easy. I wish I had been able to start something like this 20 years ago. Partial shares in small amounts is the way to go. Special shout out to the Stash Investors page on FB. The administrators and members make investing fun and easy no matter your level of investing knowledge."
Habit 10: They Crush Their Debt
Consumer credit card debt can be a huge drag on your personal finances. Interest payments can reach hundreds of dollars per month, making paying off your cards take even longer. Paying off credit card debt as soon as possible is definitely a good financial habit. If you need help managing multiple cards with multiple balances, you're not alone.
That's where Tally comes in. Sign up for free, and if you qualify, Tally will monitor the balances, due dates, and APRs on all your cards and make it easy to manage your credit situation. Some users even report that the app improved their credit rating!
You'll be able to pay all your monthly credit card payments with one easy monthly payment, instead of having to keep track of multiple cards.
On the Tally site, Danielle Kesler says, "Easy and effective! I really love Tally. It was a way to easily consolidate my credit cards without having to worry about the remaining balances that I had left (because I couldn't get a loan to cover the full amount). The app has been glitchy a fews times, but it seems like they have resolved all the issues. My credit score went up 60 points after signing up because it made it appear that I had no balances on my cards. It's really great if you can get approved. I definitely recommend."
It takes about a minute to sign up for free, and start paying down your debt faster than ever before.
See Also: 25 Best Coupon Websites to Save Thousands
Habit 11: They Get Rewarded for Shopping
As we've said in a couple of the other entries on this list, making sure you get rewarded for your spending is an important part of good financial health. The financially savvy know that if they're going to spend money, they'll be dang sure they're going to get some cash back or rewards points for it.
Drop is an app that helps you get rewarded for spending. You'll earn points by shopping through the app or with a linked card at a participating retailer. You can redeem your points for gift cards at places like Starbucks and Amazon. And, in our experience, Amazon cards are almost as good as cash!
More than three million people use Drop to earn rewards for spending money they were going to spend anyway.
On Trustpilot, Dusty reports, "Have always had good results with Drop. Have purchased multiple items through the company and have not had any issues. Shipping has always been good." This is just one of the countless positive reviews of this service, and our experience has always been similarly fantastic.
Habit 12: They Stay on Top of Important News
Are you looking for an easy and completely free way to stay up-to-date on Wall Street and Silicon Valley news? Then we strongly recommend you check out Morning Brew, an awesome newsletter designed for people who don't want to miss out on the latest happenings in the financial space.
If you sign up (which, again, is completely free), you'll receive entertaining and informative daily financial news updates that you'll never want to miss. Morning Brew makes money by delivering some sponsored content that's mixed in with the news they provide. But we promise that the sponsored content is never intrusive. It's also often helpful and relevant!
If you've always wanted to stay on top of financial news, but you think traditional magazines and newspapers are dry and boring, then you should definitely join over 1 million Americans and start the day with the Morning Brew.
Habit 13: They Keep Their Loved Ones Safe
Life insurance is a product many of us overlook when we're getting our finances in check. Many people don't want to think about it. But you may be doing yourself and your family a disservice if you put off buying life insurance. This is another good financial habit to have.
Bestow makes it easy to apply for term life insurance with no medical exam. You'll find a policy ranging from $50,000 to $1,000,000. And you'll get your quotes in seconds, not days.
On Trustpilot, Charles said, "Easy to receive a quote and once I saw how affordable rates were made decision to apply a no brainer. Application process was thorough and straight forward without exam which was a plus during Covid-19. Glad I decided to take this step to protect my family and would highly recommend Bestow to family and friends."
Bestow offers affordable life insurance in under 5 minutes without having to talk to anyone. How cool is that?
See Also: How to Save Money: 91 Effective Ways to Save Money Fast
Final Thoughts
Becoming financially savvy isn't a one-step process. It requires making several changes to your life and behaviors. But you don't need to make all those changes at once — and you're more likely to stick with the changes when you start gradually. You can start making changes to your financial habits with small investments, signing up for a cash back program for your groceries, or even starting a budget.
We recommend that you pick at least one tip of the list above and commit to using it every day. You'll start to see the rewards before you know it!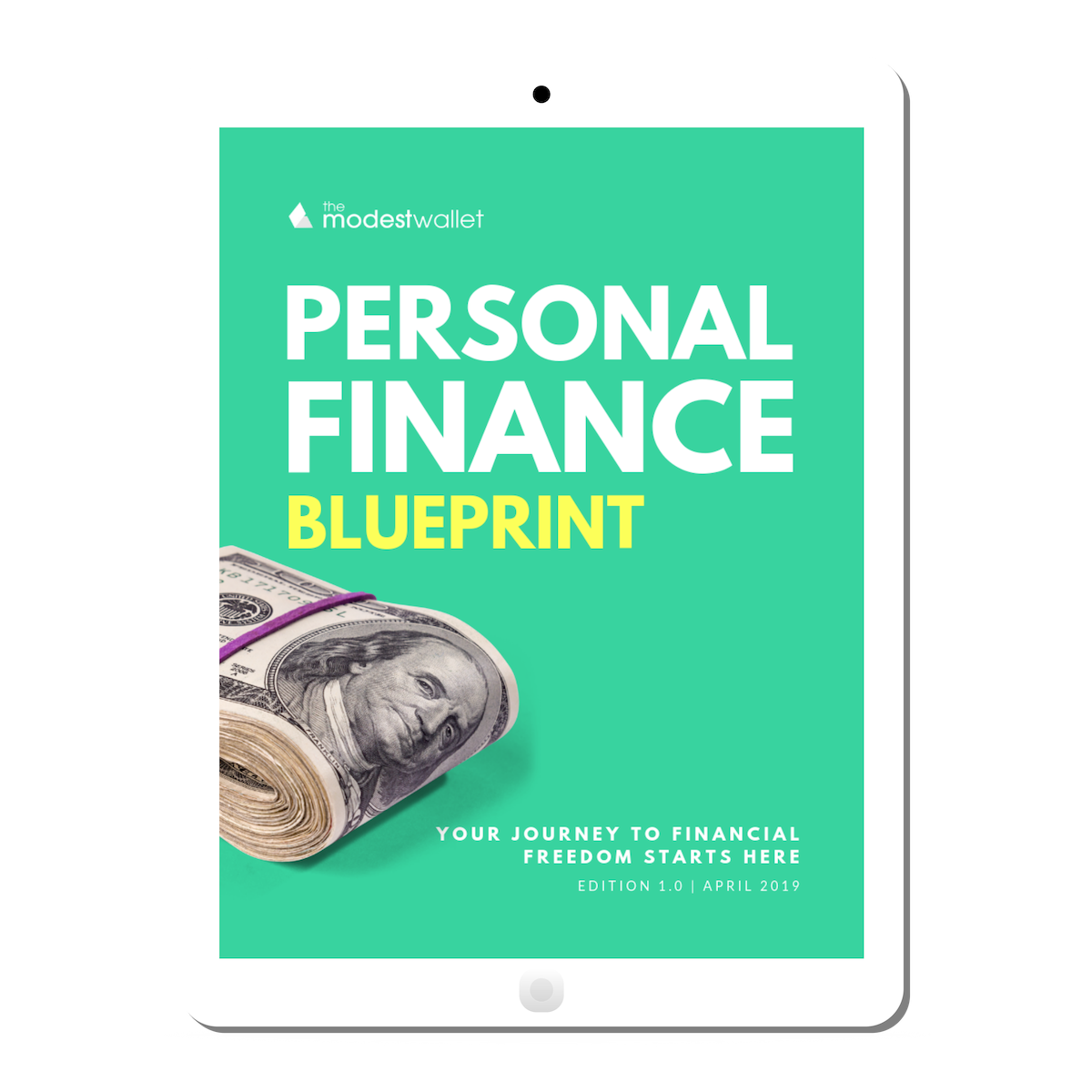 Get our free Personal Finance Blueprint to learn everything you need to know to build wealth.
Plus our best money tips delivered straight to your inbox.

Ricardo is an entrepreneur, investor and personal finance nerd who enjoys spending time with his family and friends, travelling and helping others achieve their financial goals. Ricardo has been quoted as a personal finance expert in several online publications including Healthline, Bankrate, GOBankingRates, MSN Money, Yahoo Finance, U.S. News & World Report, Forbes and USA Today.