Groundfloor vs. Fundrise 2023: Which Platform Is Better?
Many or all of the products featured on this page are from our sponsors who compensate us. This may influence which products we write about and where and how the product appears on a page. However, this does not influence our evaluations. Our opinions are our own. Here is a list of our partners and here is how we make money.
---
The information provided on this page is for educational purposes only. The Modest Wallet is a financial publisher that does not offer any personal financial advice or advocate the purchase or sale of any security or investment for any specific individual.
Diversification of your portfolio is the best decision you can make for your future. And if you are thinking about adding real estate to the portfolio, you are already in a better position.
Real estate is different from all the other assets in your portfolio and it does not react to market volatility in the same manner as stocks or bonds do. But investing in real estate could be the furthest thing from your mind because not each one of us has thousands of dollars to put down in a property, right?
Investing in physical real estate may not be for everyone but there are crowdfunding platforms that have made it possible for all of us to own a piece of real estate. This could be an entry point you never knew you needed to invest in real estate.
Through crowdfunding, hundreds or thousands of investors can contribute to a real estate deal and earn a prorated return based on their investment amounts. It helps individuals grow their portfolios without going through the traditional route. Via crowdfunding, you can invest as little or as much as you want and earn returns on the investment.
Groundfloor and Fundrise are two platforms that help you invest in real estate. Both have some similarities and differences you must be aware of. In this review of Groundfloor vs. Fundrise, we share all the details that can help make the right choice.
| | | |
| --- | --- | --- |
| | | |
| Our Rating | | |
| In A Nutshell | Groundfloor is a real estate crowdfunding platform offering its users (i.e. accredited and non-accredited investors) the opportunity to participate directly in real estate investment loans on a fractional basis. | Fundrise is an online real estate platform that allows investors access to a portfolio filled with dozens of real estate projects — each one carefully handpicked and proactively developed with the goal of growing their net worth. |
| Our Review | Full Groundfloor Review | Full Fundrise Review |
| | | |
---
Groundfloor vs. Fundrise: Overview
Groundfloor and Fundrise are similar platforms that make it easier for you to invest in real estate. However, both have a few unique features and differences you must keep in mind.
About Groundfloor
Groundfloor was launched in 2013 and has more than 100,000 registered active users and $1 billion in invested assets. The platform has a different approach to real estate investing and instead of offering equity in real estate properties, it focuses on high yield debt. The platform recently launched a mobile application. Read our full Groundfloor review to learn more.
About Fundrise
Fundrise was launched in 2010 and is a real estate investing platform. It set out to make real estate investing easier and accessible to more people. Fundrise has more than 150,000 investors and has participated in more than $5 billion in asset transactions. Read our full Fundrise review to learn more.
---
Groundfloor vs. Fundrise: How Do They Work
Groundfloor and Fundrise offer different ways to invest. For one, Fundrise focuses on equity investments, whereas Groundfloor focuses on high-yield real estate debt.
Groundfloor
Groundfloor is a crowdfunding platform that funds loans for real estate investments. It provides loans for residential single-family and multi-family properties. The loans are short-term, allowing investors to buy properties and sell them at a profit. It is important to understand how Groundfloor works.
They offer loans for properties that banks do not typically finance. Such properties are often homes in disrepair that cannot secure financing from a bank. Groundfloor will offer high-interest rate loans based on the potential of the property. The loan will be ranked based on riskiness. Groundfloor will consider the amount that the borrower plans on investing, the experience of the investor, and how active the investor is on the project. Based on this, the loans will be ranked from A to G, where A is the least risky and G is the riskiest. It is possible to put all the money in a single loan or diversify across different loans.
Fundrise
Fundrise is a crowdfunding platform that invests in commercial real estate. You own a part of the property you invest in but Fundrise will offer it as eREITs. It is nothing but a private real estate investment trust where you cannot buy and sell on the market (like publicly-traded REITs) but you can hold the investment. It is a long-term, illiquid investment.
This also means that there is a higher chance of strong returns in the long term. Fundrise has a vested interest in the properties it has on the platform. They buy the property for lower than they believe they are worth and then use their expertise to increase its value with time. You can choose from conservative to aggressive investment strategies with around 12 portfolios to pick from. The platform will regularly add properties to the portfolio you are investing in without requiring any more money from you. You can invest in commercial property, office buildings, apartment buildings, and multi-family units. It is possible to start an investment for as low as $10.
---
Groundfloor vs. Fundrise: Main Features
Let us take a look at the best features of both platforms.
| | | |
| --- | --- | --- |
| | | |
| Minimum Investment | $10 | $10 (Starter Portfolio), $1,000 (Basic Plan), $5,000 (Core Plan), $10,000 (Advanced Account Level), $100,000 (Premium Account Level) |
| Account Fees | No fees for investors | 0.85% (Asset Management Fee) and 0.15% (Advisory Fee) |
| Offering Types | Debt | Debt, Equity and Preferred Equity |
| Property Types | Residential single family homes, multi-family homes, townhomes and condominiums | Commercial Real Estate (CRE), Residential and Single Family |
| Advertised Returns | Over 10% annually on average | 10.1% (Average returns) |
| Distributions | Two options; Deferred payment terms (principal and interest paid at the end of project) or monthly payment terms | Varies by project |
| Time Commitment | 6-12 months | 5+ years |
| Promotions | None | Advisor Fee Waived (*12 months) |
| Secondary Market | | |
| Accreditation Required | | |
| Self-Directed IRA | | |
| 1031 Exchange | | |
| Best For | Real estate investors interested in lending | Investors looking for a low-cost entry into real estate investing |
| | | |
Groundfloor
Groundfloor comes with many features out of the box, from debt investment to automatic investing.
Groundfloor Loans
Groundfloor assigns the approved loans a grade ranging from A to G and a rate of return. The loan with Grade A has the lowest risk and low default with a low-interest rate. While Grade G loans have high risk, risk interest rates, and high returns. For Grade A, the interest rate can be as low as 5% and for Grade G it could be as high as 15%. Groundfloor will use different factors to decide the rate of return.
Automatic Investing
The platform offers an automatic investing feature where you can allocate money to different loans across the loan grades and they will automatically invest your money based on the same. However, you can only allocate money for loans that you are not currently invested in. Through this feature, you can also reinvest the interest payments you receive from the investment.
Low Minimum Investment
Groundfloor does not require you to be an accredited investor to be a part of the platform. It is open to accredited and non-accredited investors and the minimum investment required is $10.
Debt Investment
It helps to understand the two types of investments you can make on the platform. They are equity and debt. Groundfloor offers you a chance to make debt investment, which means you contribute the funds to loan to the investor. Then, the investor will make interest payments like they would on a traditional loan. The property will work as collateral against the funds.
Invest in IRAs
Groundfloor enables account holders to create an IRA within minutes.
Availability
Investors in all 50 states can invest in short-term loans on Groundfloor. But Nebraskans cannot make investments due to legislation. However, it is not possible for investors to diversify their investments in all states since the platform is only licensed to finance loans in 30 states.
Fundrise
Fundrise also comes with a lot of features that make it a unique crowdfunding platform.
Low Investment Minimum
Fundrise is a platform that allows you to begin your investment journey for as low as $10. It is ideal for non-accredited investors and ones who want to get their feet wet in the real estate industry.
Dividend Reinvestment
Fundrise has a dividend reinvestment program that will allow you to reinvest dividends automatically and make more money. There is no extra charge for this.
Self-Directed IRA Accounts
You can invest in traditional IRA and Roth IRAs that are held by Millennium Trust Company. It is a great option if you are planning for retirement but there is an annual fee of $125 over and above the standard fees.
Fundrise iPO
You have an opportunity to invest in internet Public Offering and buy the shares of Fundrise's parent company. It is an early-stage investment in the growth of Fundrise. However, the shares are not listed on the exchange and cannot be publicly traded but the minimum investment requirement is $1,000.
Goal-Focused Investing
Investors who sign up for a Basic account level and the above tiers can plan their long-term investments keeping their goals in mind. Whether they want to plan for a large purchase or retirement, they can use the goal tracker to see if they are making the right decision. It is a feature that shows the different ways their portfolio can grow and will also give recommendations on the steps you can take to achieve it.
Invest in eREITs
If you have signed up for the Core account level or above, you get access to eREITs. They are non-registered, private funds that invest in real estate as per your investment objective.
User-Friendly Platform
Fundrise is an easy-to-use platform that is easy to set up and makes the investing process simpler.
Redemption Program
With Fundrise, you have the option to redeem your non-introductory eREIT and eFund shares before their maturity date. You might have to pay a penalty on redemption and it can range from 0% to 3% depending on the holding period.
Invest in Private Offerings
Although this feature is only available to Premium account holders, it gives access to specialized private funds. But they are highly illiquid equity funds and vary in the risk and return profile.
Account Levels
The one feature that sets Fundrise apart from other platforms is its multiple account levels. Fundrise has five different account levels that come with different investment amounts. Hence, you can start with as low as $10 and go as high as you want to. Investors can easily upgrade their accounts to get access to more features and enjoy additional benefits.
Starter: This is the entry-level account that starts at $10 and allows access to registered products, dividend reinvestments, auto-investment, and penalty-free redemption options at quarterly intervals. For every friend you refer, 90 days of advisory fees will be waived.
Basic: This subscription tier has a minimum investment requirement of $1,000 and includes all the features of the Starter level. Additionally, it gives investors access to the Fundrise iPO, IRA accounts and offers an opportunity to create and manage the investment goals.
Core: Next is the core account where you enjoy high customization and take more control of the portfolio. It has an initial investment requirement of $5,000 and includes all the benefits of the starter and basic level. Further, it provides a customized portfolio strategy based on your investment goals, higher diversification, and availability of non-registered products like eREITs. In the case of each reference, you enjoy 180 days of advisory fees waiver.
Advanced: With $10,000, you can enjoy the Advanced tier which has a high return potential and allows you to allocate a part of the portfolio in real estate strategies with time, you can also invest directly into eFunds and with each reference, 270 days of advisory fees will be waived.
Premium: The final tier is premium which needs an initial investment of $100,000 and gives access to all the above benefits and a few more. These include priority support from their team, access to private funds, the option to schedule a call with a professional investment team member, and with each reference, you enjoy 365 days of advisory fees waiver.
---
Groundfloor vs. Fundrise: Investment Options
Despite functioning in the same industry, both platforms cater to different investors and have different investment options.
Groundfloor
The main investment product of Groundfloor is the short-term residential real estate debt investment. It includes residential single-family homes, townhomes, multi-family homes, and condominiums. Since it is a debt investment, it means that the investors will be the first to be repaid if the property is sold as collateral to repay the loan.
Fundrise
Fundrise offers residential, single-family properties and commercial real estate.
---
Groundfloor vs. Fundrise: Returns
All of us want to grow our money and looking at the returns can help you choose the right platform. However, no platform can guarantee fixed returns. A lot depends on the market volatility and the industry. Here's a look at the historical performance of the platforms.
Groundfloor
According to the website, Groundfloor investors have averaged 10% annualized returns in a time frame of 6-18 months. As per July 2021 analysis, the company has an average annualized return on its portfolio of 9.98%.
Fundrise
Fundrise will not offer guaranteed returns but the past performance can give an insight into how well they are doing. Here is the average annualized return for the past few years to help understand the track record better.
2021: 22.99%
2020: 7.31%
2019: 9.16%
2018: 8.81%
2017: 10.63%
---
Groundfloor vs. Fundrise: Fees & Commissions
Understanding the cost of investment is an important step you should not miss out on.
Groundfloor
Groundfloor does not charge any fees from investors. This is because borrowers pay interest fees on the loan principal.
Fundrise
Fundrise has a fee of 1% a year. This is divided into 0.15% advisory fee and 0.85% management fees. Additionally, it has an IRA investing fee of $125.
---
Groundfloor vs. Fundrise: Platform and App
User-friendly websites and mobile applications can make a huge difference to customer satisfaction.
Groundfloor
Groundfloor has a mobile-friendly website and an app called Stairs which allows you to make the right real estate investment decisions.
Fundrise
Fundrise has a user-friendly website and a mobile application, making it easy and convenient for users to open an account and keep a track of their investments.
---
Groundfloor vs. Fundrise: Customer Support
If you ever need to contact customer support, here's what it will look like.
Groundfloor
It is possible to contact the Groundfloor team by phone during business hours or via contact form and e-mail.
Fundrise
Only premium members get the best support with Fundrise. If you are not a premium member, you might find it challenging to get in touch with the team. You will be able to contact the team by sending an e-mail or through the contact form. It will take one or two business days to receive a reply.
---
Groundfloor vs. Fundrise: What We Like
These are the best features of the platform.
Groundfloor
Low minimum investment
No fees for investors
Several deals to choose from
Allows IRA investment
Open to accredited and non-accredited investors
Supports automatic investing
You have complete control over the investment choices.
Fundrise
A low minimum investment required
No hidden costs
Open for non-accredited investors
Helps with portfolio diversification
Dividend reinvestment
Self-directed IRA investing
Auto investing
Easy redemption program
Different tiers for each investor type
---
Groundfloor vs. Fundrise: What We Don't Like
There are some drawbacks you should keep in mind.
Groundfloor
Possibility of bankruptcy
The loans are updated only monthly
Lack of diversification in the real estate classes
Returns are not guaranteed
No secondary market to resell
Highly illiquid investment
Fundrise
Illiquid investments
No guarantee of return
The distributions are taxed as ordinary income
Individual deals not available
Customer support is only through email.
---
Who is Groundfloor For?
Groundfloor is for accredited and non-accredited investors who want to add real estate to their portfolios. It is ideal for investors who have risk tolerance and a long investment horizon. Beginner investors who want to tread the real estate industry will benefit from the low minimum investment.
If you are someone who doesn't like to invest in real estate through REITs, you will enjoy investing through Groundfloor.
Minimum Investment: $10
Fees: No fees for investors
Promotion: None
Who is Fundrise For?
Fundrise is ideal for all types of investors including accredited and non-accredited investors. Since it has a low minimum investment amount, it will open a new opportunity for those who do not want to spend a lot of money investing in real estate. Fundrise offers a range of account levels, making it convenient for all. It is also suitable for those with a long-term investment horizon and the ones who like to have control over their investment choices and do not enjoy automatic investment.
---
FAQ Groundfloor vs. Fundrise
Here are some of the most common questions you will have about both investment platforms.
Do I Need to be an Accredited Investor to Invest With Groundfloor or Fundrise?
You do not need to be an accredited investor to invest with Groundfloor or Fundrise. Both the platforms are open for non-accredited investors.
Which platform is better: Groundfloor or Fundrise?
Both platforms have a lot of similarities and dissimilarities and they serve different types of investors. The main difference is in the way they function. With Groundfloor, you invest in debt and with Fundrise, you get to invest in equity. This will have an impact on the risk, returns, and liquidity. Debt investments have low risk and low returns while equity investment has high risk and a higher potential of return.
However, if you are a beginner and do not have the knowledge of the real estate industry, Fundrise will be ideal for you. It has a low minimum requirement, low fee and has generated strong results in the past. The platform also offers several other benefits like dividend reinvestment, redemption programs, and private offerings.
Which Platform is Better for Beginners Between Groundfloor and Fundrise?
Fundrise is an ideal platform for beginners since it has a simple and easy-to-use interface. It also offers eREITs to choose from. That said, what sets Fundrise apart is the different investment tiers that allow you to grow your investment amount and enjoy more features in each tier. It will suit the needs of someone who is only starting and does not have any experience in real estate investment.
---
Final Thoughts
Fundrise and Groundfloor both are platforms with many similarities. Since you do not need a high net worth to be a part of both the platforms, there are other factors you must consider. With Fundrise, you can invest in a variety of portfolios that offer equity, debt, and preferred equity investments while Groundfloor will allow you to invest in different real estate loan grades in your portfolio. Additionally, Fundrise offers many other features that Groundfloor doesn't. If you have a low risk appetite, it is ideal to invest in real estate through debt and proceed with Groundfloor but if you have a high risk appetite and long investment horizon, Fundrise will meet your portfolio diversification goals.
There is no one-size-fits-all investment platform in the market. Hence, it is important to consider your risk appetite and investment criteria when you begin your investment journey. While Fundrise charges a 1% annual management fee, there is no fee on Groundfloor. Both platforms offer a chance to invest through retirement assets and allow you to defer tax to avoid taxation on the gains. They follow a passive way of investment and allow you to start with as low as $10.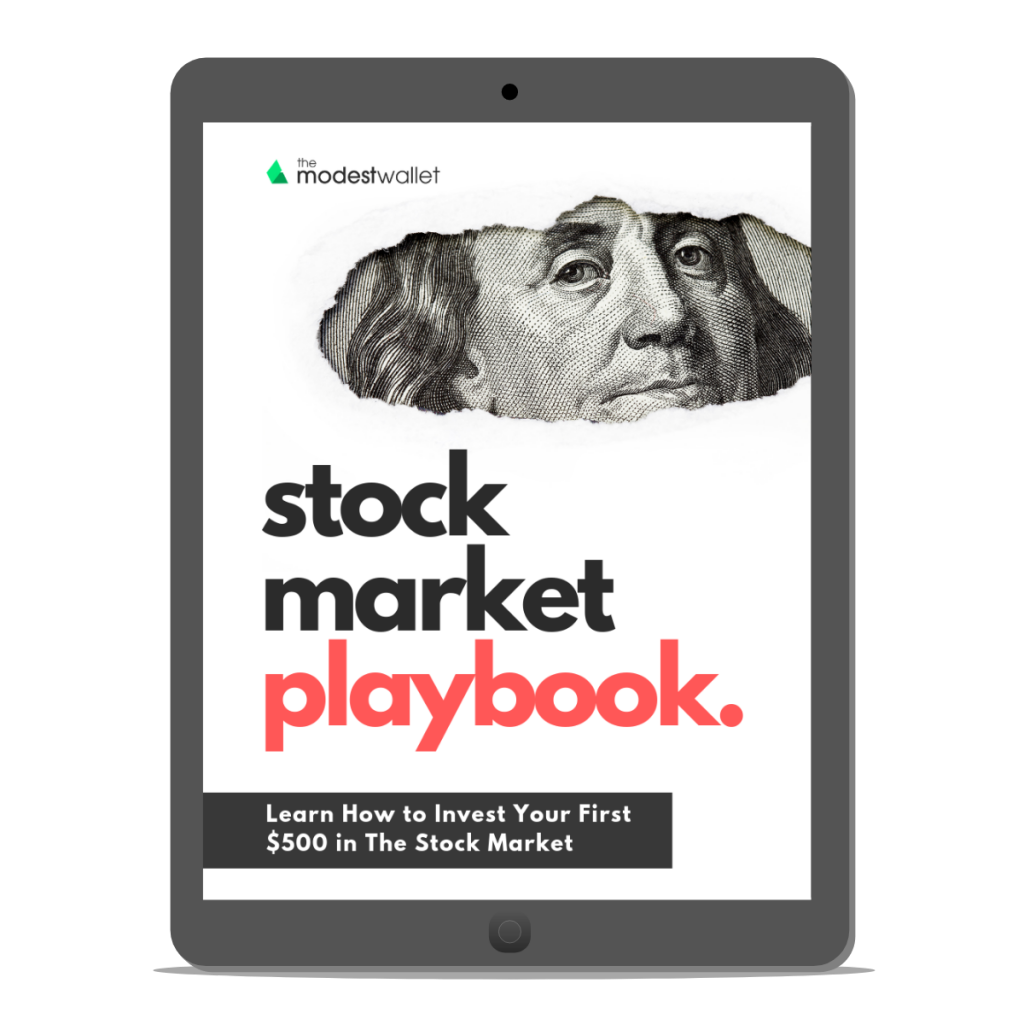 Get our free Stock Market Playbook to learn how to invest your first $500 in the stock market.
Plus our best money tips delivered straight to your inbox.

Vandita Jadeja is a chartered accountant and a personal finance expert. She has experience in marketing and content creation. Her work has been featured in Forbes Advisor, Business Insider, Joy Wallet, and InvestorPlace. She loves dogs, books, and mountains.