Many or all of the products featured on this page are from our sponsors who compensate us. This may influence which products we write about and where and how the product appears on a page. However, this does not influence our evaluations. Our opinions are our own. Here is a list of our partners and here is how we make money.
The information provided on this page is for educational purposes only. The Modest Wallet is a financial publisher that does not offer any personal financial advice or advocate the purchase or sale of any security or investment for any specific individual.
HappyNest is a micro-investing platform that specializes in commercial real estate. With HappyNest, non-accredited investors in the US can get real estate exposure in their portfolio for as little as $10.
But how does HappyNest work? Can you really invest in real estate with just $10?
In this HappyNest review, we'll discuss these questions and more. We'll take a closer look at the platform so you can decide if it's a good option for your investing needs.
Quick Summary: HappyNest is a real estate investment platform where users can invest in a diversified real portfolio for as little as $10. The platform is available to non-accredited investors too.
---
What Is HappyNest?
HappyNest is a real estate micro-investing platform for non-accredited individual investors in the US. It was founded in 2017 by Jesse Prince, a former US Army Captain and experienced real estate investor.
What sets HappyNest apart from other similar platforms is that it has low barriers to entry, including a $10 minimum investment requirement. HappyNest also offers a range of other unique features, including the ability to invest your spare change into a portfolio of commercial properties.
---
How Does HappyNest Work?
To use HappyNest, you first need to make and fund an account. Once your account is up and running, you can purchase shares of HappyNest's private REIT (real estate investment trust).
After you make an investment, you become a shareholder of HappyNest's REIT. As a shareholder, you can earn dividends from any of the net income that the REIT produces. HappyNest strives to pay dividends on a quarterly basis (though returns aren't guaranteed), and these dividends are the main way that investors make money from the platform.
HappyNest's REIT shares have a target hold period of at least three years. After a six-month initial wait period, you can request to redeem your shares early.
However, you won't receive the full NAV (net asset value) of your shares unless you wait three years before selling your investment. You can also only sell your shares twice per year, and all redemption requests must be approved by the company's board. As a result, HappyNest is primarily designed for long-term investors.
---
How to Open a HappyNest Account
The only way to open a HappyNest account is via the firm's mobile app. HappyNest is also only available to US citizens and residents over the age of 18.
Once you download the mobile app, you'll be prompted to create an account by entering an email address and password. From there, you need to provide:
Full name
Date of birth
Physical address
Phone number
Social Security Number
After you create your account, you need to fund your portfolio with a bank transfer of at least $10. As soon as your account is funded, you can buy shares of the firm's REIT.
---
HappyNest Features
Here's a look at some of the key features that you can look forward to when you sign up for a HappyNest account.
| | |
| --- | --- |
| Minimum Investment | $10 |
| Account Fees | $0 (broker fees) and $0 (platform fees). Other fees apply and can go as high as 3% of the fund's proceeds. |
| Offering Types | Private Real Estate Investment Trusts (REITs) |
| Property Types | Commercial Real Estate (CRE) |
| Advertised Returns | 5% to 6% annual dividend yield |
| Distributions | Quarterly |
| Investment Term | 3+ years |
| Mobile App | iOS and Android |
| Secondary Market | |
| Accreditation Required | |
| Self-Directed IRA | |
| 1031 Exchange | |
| Support | Email (info@myhappynest.com) and chat |
Low Investment Minimums
While many private REITs have minimum investment requirements of $10,000 or more, HappyNest lets you invest in its REIT with as little as $10. A $10 investment gets you a single share of the company's REIT, so it's a starting point for investors on a limited budget.
Available to Non-Accredited Investors
Unlike many real estate platforms, HappyNest doesn't require investors to be accredited. HappyNest welcomes any US citizen or resident over the age of 18 with a valid Social Security Number to open an account.
Invest in Private REITs & Commercial Real Estate
When you invest with HappyNest, you're investing in the company's private REIT, which is backed by a portfolio of commercial properties. These commercial properties include a range of tenants, including brands like FedEx, CVS, and Bonner Carrington.
As of the time of writing, HappyNest's private REIT portfolio includes three commercial properties with average term leases of 10 years. It has a targeted dividend investment yield of about 5–6%, depending on the success of the fund.
There are some advantages to investing in private REITs, like HappyNest's, including the opportunity for higher dividend yields. However, private REITs come with a lot of risk.
This is particularly true for smaller REITs like HappyNest's as they have less diversification built into their portfolios. HappyNest's REIT does have some reputable corporate tenants, though the fact that it has so few property holdings makes it a fairly high-risk investment.
Nest Egg
The HappyNest app's Nest Egg feature is a savings tool that helps you visualize how much you need to invest to meet your financial goals.
To use the tool, you first need to input how much you want to save and your time horizon. Nest Egg will then give you a projection of how much your account value could potentially grow over time so you can determine if you're on track to meet your goals.
Automated Investing
To help you put your investing strategy on auto-pilot, HappyNest offers an automated investing feature. With this feature, you can establish weekly or monthly recurring investments into your HappyNest account.
When you set up auto-investing, your funds will be transferred from your linked bank account to your HappyNest portfolio according to your chosen schedule. There's no additional fee to set up automated investments and you can cancel your recurring deposits at any time.
Loose Change
Loose Change is a feature from HappyNest that lets you round up spare change from your daily purchases so that you can make micro-investments in your real estate portfolio.
Using the Loose Change feature requires connecting your bank account or credit card to HappyNest via Plaid. Plaid will automatically track your spending and contribute your spare change to your HappyNest account once your accumulated total reaches $5.
Note that HappyNest currently offers a six-month free trial for this feature. After your trial period ends, it costs $1 per month to use Loose Change.
Past Performance & Dividend Yield
HappyNest hasn't yet publicly published its investment returns. But according to US law, the company, like all REITs, must pay out at least 90% of its annual net income to shareholders. HappyNest aims to pay 100% of its net income to investors, and it has a target quarterly dividend return of 5–6%.
But there is no guarantee that HappyNest will earn income in any given year, so your dividend payouts aren't guaranteed either. It's possible that you may receive more or less than the target 5–6% dividend yield each year, so keep that in mind before you invest.
Mobile App
The HappyNest platform is currently only available via the company's mobile apps. HappyNest has both iOS and Android apps available, both of which have relatively good reviews.
Since the HappyNest app is the firm's only platform, it offers all the features you need to manage your account. This includes support for making deposits, setting savings goals, viewing your portfolio, and researching future investment opportunities.
---
HappyNest Pricing & Fees
Technically, HappyNest doesn't have any account fees. That's because the company doesn't directly charge any account management or commission fees to investors.
But this doesn't mean that HappyNest is free to use.
According to the offering circular that HappyNest filed with the SEC, the company indirectly charges fund fees to cover the costs of its operations. For example, HappyNest currently charges the following:
Monthly asset management fee: 0.0417%
Acquisition fee: 3%
Disposition fee: 3%
Property management fee: 1%
As of the time of writing, you won't see this money deducted directly from your account. Rather, these fees will lower the total dividends that you might earn through HappyNest because each fee reduces the profitability of your investments.
If you don't like to pay out of pocket for account management fees, this fee structure might be ideal. But the major downside to this pricing system is that it lacks a lot of transparency for investors.
---
HappyNest Security
To protect your personal information, HappyNest has a security system in place. This security system includes 256-bit encryption on the HappyNest app, email verification, and unusual activity alerts to protect your account from bad actors.
However, HappyNest holdings are not FDIC or SIPC insured. The company also doesn't mention any private insurance coverage for its account holders, so there is a risk of financial loss if the platform goes out of business.
---
HappyNest Customer Service
If you have an issue with your HappyNest account, the only way to contact the company's support team is via email. The company has a chatbot service on its website, but it doesn't currently offer phone-based support.
---
HappyNest Pros
Open to non-accredited US-based investors
Minimum investment requirement of just $10
User-friendly app with a sleek interface
No monthly or annual account management fees
HappyNest REIT includes commercial properties with reputable tenants
Loose Change feature lets you invest your spare change in real estate
Supports weekly and monthly recurring investments
Aims to provide quarterly dividends to investors
---
HappyNest Cons
Pricing structure makes it difficult to know how much you're paying in fees
Very limited liquidity with few opportunities to redeem your shares early
New company with a limited track record of success
Has relatively few properties in its portfolio
No phone-based customer support
Minimum holding period of six months on HappyNest REIT shares
Will only let you sell shares twice a year (subject to board approval)
Penalties for selling shares that you've held for less than three years
---
HappyNest Alternatives
Not sure that HappyNest is right for you? Here are two HappyNest alternatives to consider instead.
Fundrise
Fundrise is one of the best-known real estate investing platforms. The company allows non-accredited investors to get real estate exposure in their portfolios for as little as $10.
The main difference between Fundrise and HappyNest is in each company's track records and pricing structures. Fundrise charges approximately 1% in account management and fund fees to all investors, which is lower than what you're indirectly charged through HappyNest's REITs.
That said, the real advantage of Fundrise over HappyNest is that it is a much more established company with a solid track record. Returns aren't guaranteed with Fundrise, but the company has been in business since 2012 and has seen historical annual returns of 7–22%. Read our full Fundrise review to learn more.
Streitwise
Streitwise is a real estate investing platform that's open to non-accredited investors. When you invest with Streitwise, you're purchasing shares of the company's REIT, which has yielded a historical average dividend of around 9%.
The downside to Streitwise is that it has a higher minimum investment requirement (500 shares, or about $5,000). Stretiwise's fees are also somewhat high (2% annual management fee — ongoing) when compared to Fundrise and HappyNest. 
But Streitwise is a well-established company with a large portfolio of commercial properties and a solid track record, so it's an interesting option if you can meet the high initial investment requirement.
| | HappyNest | Streitwise | Fundrise |
| --- | --- | --- | --- |
| Our Rating | | | |
| Fees | $0 (broker fees) and $0 (platform fees). Other fees apply and can go as high as 3% of the fund's proceeds. | 2% annual management fee | 1.0% per year |
| Account Minimum | $10 | $5,000 | $10 |
| Promotion | None | None | Advisory fee waived (*12 months) |
| Highlight | Access to commercial real estate investment opportunities | Invest in commercial real estate via an equity REIT | Access to private real estate deals |
| Best For | Non-accredited investors | Long term investors | Long term investors |
| | | | |
---
Who Is HappyNest Best For?
HappyNest is best for non-accredited investors who understand the risks that come with investing in a small private REIT. The firm's low minimum investment requirement also makes it a unique option for investors on a limited budget.
However, there are many risks to using HappyNest. If you prefer to invest in a highly liquid asset class or if you have a time horizon that's shorter than three years, HappyNest likely isn't the best choice for you.
---
HappyNest Review FAQ
Here are our answers to some of your most frequently asked questions about HappyNest.
Is HappyNest Free?
HappyNest doesn't currently have any direct account management fees. However, it indirectly charges administrative fees to manage the properties in its REITs. These indirect fees can lower your investment returns over time.
Is HappyNest Safe?
HappyNest is a reputable, albeit young, company that offers a private commercial REIT to inventors. But there is always risk involved with investing, especially with a smaller private REIT like HappyNest's. Returns are not guaranteed with HappyNest, and there's always a risk of losing money through your investments.
Does HappyNest Offer a Mobile App?
Yes, HappyNest offers both an iOS and an Android app. The company doesn't currently have a web-based platform, so the only way to manage your investments is through the app.
How Does HappyNest's Referral Bonus Work?
HappyNest typically runs a new subscriber bonus program where you can get $25 worth of HappyNest REIT shares once you create a new account. To earn the bonus, you need to create a new account and make an investment of at least $10. Sometimes, HappyNest also offers a similar referral bonus whenever you invite another investor to join the platform.
What Is the Holding Period for HappyNest Investments?
HappyNest's REIT shares have an initial minimum holding period of six months. After six months, you can redeem your shares up to two times per year. However, you will only receive 100% of the net asset value (NAV) of your shares if you hold them for at least three years.
---
Final Thoughts
There's a lot to appreciate about HappyNest for investors with high risk tolerances and long time horizons. But there are also aspects of the platform that warrant caution, especially given the company's limited track record, small property portfolio, and restrictions on when you can redeem your REIT shares.
At the end of the day, HappyNest is worth checking out if you're interested in real estate investing. But before you sign up for HappyNest, make sure you understand the risk that comes with your investments.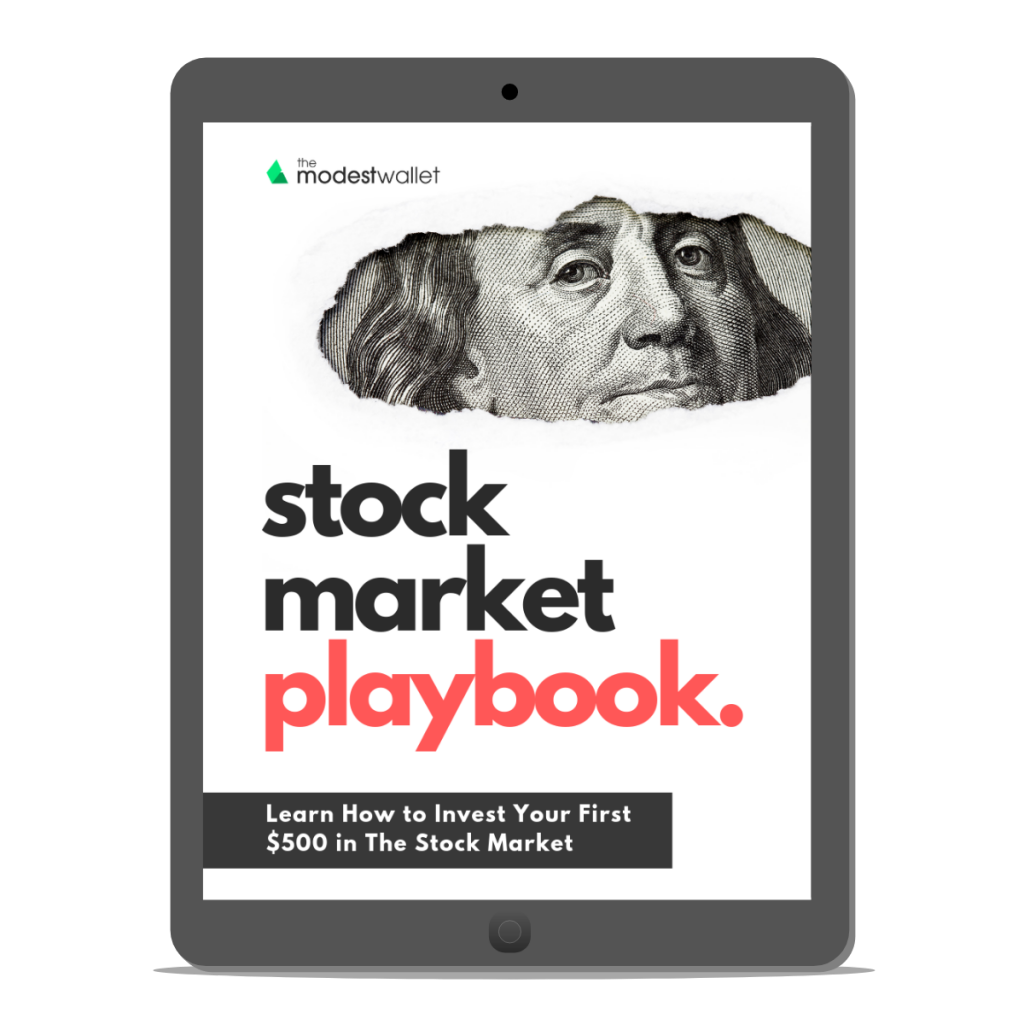 Get our free Stock Market Playbook to learn how to invest your first $500 in the stock market.
Plus our best money tips delivered straight to your inbox.

Gaby is a freelance writer and self-employed business owner with a personal interest in all things finance-related. She has a passion for educating others on how to make the most of their money and loves writing about everything from taxes to crypto.