Hodlnaut Review 2023: Earn Interest on Your Crypto
Many or all of the products featured on this page are from our sponsors who compensate us. This may influence which products we write about and where and how the product appears on a page. However, this does not influence our evaluations. Our opinions are our own. Here is a list of our partners and here is how we make money.
---
The information provided on this page is for educational purposes only. The Modest Wallet is a financial publisher that does not offer any personal financial advice or advocate the purchase or sale of any security or investment for any specific individual.
Hodlnaut is an up-and-coming platform that makes it easy to earn passive income on your digital assets.
But is it all that it's cracked up to be?
In this Hodlnaut review, we'll give you an inside look at how the company operates. We'll also discuss the platform's various features, pros, and cons, so you can decide if it's the best option for earning interest on your crypto.
Quick Summary: Hodlnaut is a Singapore-based cryptocurrency platform that allows users to earn interest on their cryptocurrency holdings. The company was founded in 2019 by Juntao Zhu and Simon Lee.
Promotion: Get $20 Free (*When you deposit $1,000 or more)
What Is Hodlnaut?
Hodlnaut is a Singapore-based company that provides interest-earning accounts for digital assets. It was founded in 2019 by Juntao Zhu and Simon Lee, two entrepreneurs that wanted to make crypto accessible to a wider audience.
All things considered, Hodlnaut is a new company in the cryptosphere. It currently has more than $100 million in assets under management but it expects to grow substantially in the coming years.
How Does Hodlnaut Work?
Before you can start earning interest on your crypto with Hodlnaut, you need to make and fund an account. Here's how it works.
Getting Started
Hodlnaut is available to most investors around the world, including those in the US, Canada, UK, and the European Union.
The only countries that aren't supported by the platform are those on major international sanctions lists. Therefore, Hodlnaut isn't available in the following countries:
North Korea
Cuba
Syria
Sudan
South Sudan
If you are eligible to open an account with Hodlnaut, you need to prepare certain documents and information before you can sign up. The firm requires you to provide:
Full name
Date of birth
Nationality
Email address
Physical address
Employment information
Additionally, you must provide a copy of a government-issued photo ID and a selfie before you can start earning interest on the platform. The company also requires proof of your address, such as a recent bank statement.
Opening an Account
As soon as you collect all of the documents that you need, you can sign up for a Hodlnaut account.
You can make an account either online or on the firm's iOS mobile app (Android is not currently available). Once you click the button to sign up, you'll be asked to enter your name, email address, and password.
After, you'll enter more personal information and complete a KYC questionnaire. The last step is to submit your proof of ID, proof of address, and a selfie.
Once that's complete, the Hodlnaut team will review your application. Most identity verification checks are complete within one to two days, after which point, you can start investing.
Funding Options
Hodlnaut is unique in that it only supports cryptocurrencies. While you can deposit or withdraw as much crypto as you'd like onto the platform, there's no option to deposit or withdraw fiat currencies.
Therefore, anyone who uses Hodlnaut first needs to create an account on another exchange, like Coinbase or Gemini, where they can buy crypto. Once you buy crypto, you can send it to your Hodlnaut account to invest.
Cryptocurrencies Available on Hodlnaut
Hodlnaut currently supports six cryptocurrencies, including:
Bitcoin (BTC)
Ethereum (ETH)
Dai (DAI)
US Dollar Coin (USDC)
Terra (LUNA)
TerraUSD (UST)
Tether (USDT)
Wrapped Bitcoin (WBTC)
The company hasn't announced any plans to offer new cryptocurrencies, but they hope to have a wider array of assets available on the platform in the coming years.
Hodlnaut Features
With Hodlnaut, account holders get access to several excellent features. Here's what you can look forward to if you open an account.
| | |
| --- | --- |
| Minimum Deposit | $0 |
| Lock-in Period | None |
| Interest Rate on Deposits (APY) | Up to 12.73% |
| Interest Payout Schedule | Weekly, every Monday at 5 PM (GMT +8) |
| Earn Interest On | BTC, WBTC, ETH, USDC, USDT, DAI, LUNA, UST |
| Withdrawal Limit | 100 BTC per day |
| Security | Two-factor authentication (2FA), Fireblock's multi-party computation wallet infrastructure, advanced encryption, address whitelisting and iTrust insurance protection (*for a fee) |
| Supported Regions | Worldwide except North Korea, Cuba, Syria, Sudan and South Sudan |
| Apps | Mobile (iOS / Android) |
| Promotion | Get $20 Free (*When you deposit $1,000 or more) |
| Support | Email ([email protected]) and Contact Form |
Interest-Earning Accounts
Hodlnaut's primary feature is its interest-earning accounts. These accounts let you earn upwards of 12.7% interest on your crypto assets.
How it works is simple. First, you deposit any of the firm's supported cryptocurrencies. Then, your assets start accruing compound interest, which is paid out to you in-kind (e.g., if you invest Bitcoin, you'll get your interest in Bitcoin) or in the supported crypto of your choice. It's that simple.
Keep in mind that each of Hodlnaut's supported cryptocurrencies pays a different interest rate that can change at any time (the firm updates interest rates each month). Also, note that interest rates on Hodlnaut decrease for larger account balances.
| Asset | APR | APY |
| --- | --- | --- |
| Bitcoin (BTC) | 1.00% to 5.20% | 1.00% to 5.33% |
| Wrapped Bitcoin (WBTC) | 1.00% to 5.20% | 1.00% to 5.33% |
| Ethereum (ETH) | 2.00% to 5.30% | 2.02% to 5.44% |
| USD Coin (USDC) | 0.25% to 9.00% | 0.25% to 9.41% |
| Tether (USDT) | 0.50% to 9.00% | 0.50% to 9.41% |
| Dai (DAI) | 0.25% to 8.00% | 0.25% to 8.32% |
| TerraUSD (UST) | 13.00% | 13.86% |
| Terra (LUNA) | 6.50% | 6.71% |
Weekly Payouts
A key benefit of Hodlnaut's interest-earning accounts is the fact that the firm offers weekly payouts of your interest.
Unlike some companies that pay your interest on a monthly basis, Hodlnaut gives you your accrued interest every Monday. Of course, there are some interest-bearing accounts — such as the Earn program from Gemini — that pay interest daily (note that Gemini offers simple, not compound interest).
But Hodlnaut offers compounding interest on a weekly basis, which is better for investors than what you can find at many other companies.
No Minimum Deposit
Another popular feature of Hodlnaut is its lack of a minimum deposit requirement. Hodlnaut allows anyone to earn interest, regardless of how much they have to invest.
This lack of a minimum deposit requirement is particularly beneficial to investors with smaller account balances. Investors with smaller amounts of crypto can earn higher yields on Hodlnaut because the firm uses a tiered interest system where you get maximum interest rates on smaller account balances.
For example, as of the time of writing, you could earn 7.46% APY on your first two Bitcoin (BTC) but only 4.08% APY on your next eight BTC. This system prioritizes smaller account balances, which isn't always the case with crypto investing platforms.
No Lock-In Periods
Many interest-bearing crypto accounts require that you keep your crypto in your account for a set period before you withdraw it. But with Hodlnaut, there are no lock-in periods, so you're free to withdraw your funds at any time.
Do note that there are fees associated with all withdrawals from Hodlnaut (more on those in a bit), so making small withdrawals from the platform isn't necessarily ideal. But Hodlnaut's lack of a lock-in period makes it easy to withdraw your crypto whenever you need it most.
Fixed-Term Loans
Although interest-bearing accounts are Hodlnaut's primary feature, the firm also offers what they call "fixed-term loans." However, this is not the same as a crypto-backed loan that you can get from platforms like BlockFi when you need quick access to crypto.
Rather, with Hodlnaut's fixed-term loan feature, you can get access to higher interest rates when you agree to lock in your crypto for a set period. This program lets you choose between one, three, and six-month lock-in periods in exchange for an advantageous APY.
Hodlnaut's fixed-term loans are only for accounts with high balances. The firm requires a minimum deposit of 25 Bitcoin (BTC) or its equivalent in another cryptocurrency to qualify.
Hodlnaut also doesn't publish its fixed-term loan rates, so you need to contact the firm directly for more information.
Token Swap
Token Swap is one of Hodlnaut's newest features. Hodlnaut lets you swap any of its supported cryptocurrencies with just a few clicks.
To use Token Swap, you simply need to log into your Hodlnaut account and choose the cryptocurrencies that you want to swap. Once you confirm your transaction, Hodlnaut will automatically deposit your new coins into your account.
The best part? There are no additional fees for this service, so it's a good way to avoid paying withdrawal and network fees to trade tokens on an external exchange.
Hodlnaut Pricing & Fees
When it comes to fees, Hodlnaut keeps things simple. The company doesn't charge any account or maintenance fees. There's also no fee to deposit crypto into your account and the firm's Token Swap feature is commission-free.
The only fees that you'll pay to Hodlnaut are withdrawal fees. There are no withdrawal minimums, but all crypto withdrawals are charged a flat-rate withdrawal fee based on the cryptocurrency you're trying to withdraw.
These fees can be high (e.g., 10 USDC per USDC withdrawal), so double-check any fees before you confirm a transaction.
Withdrawal Fees:
| Asset | Minimum | Transaction Fee |
| --- | --- | --- |
| Bitcoin (BTC) | > 0.0004 BTC | 0.0004 BTC |
| Dai (DAI) | > 10 DAI | 10 DAI |
| Ethereum (ETH) | > 0.0036 ETH | 0.0036 ETH |
| USD Coin (USDC) | > 10 USDC | 10 USDC |
| Tether (USDT) | > 10 USDT | 10 USDT |
| Wrapped Bitcoin (WBTC) | > 0.0004 WBTC | 0.0004 WBTC |
| TerraUSD (UST) | 30 UST | 30 UST |
| Terra (LUNA) | 0.01 LUNA | 0.01 LUNA |
Deposit Fees:
| Asset | Minimum | Transaction Fee |
| --- | --- | --- |
| Bitcoin (BTC) | 0 BTC | 0 BTC |
| Dai (DAI) | 0 DAI | 0 DAI |
| Ethereum (ETH) | 0 ETH | 0 ETH |
| USD Coin (USDC) | 0 USDC | 0 USDC |
| Tether (USDT) | 0 USDT | 0 USDT |
| Wrapped Bitcoin (WBTC) | 04 WBTC | 0 WBTC |
| TerraUSD (UST) | 0 UST | 0 UST |
| Terra (LUNA) | 0 LUNA | 0 LUNA |
Hodlnaut Security & Insurance
Hodlnaut is a security-focused platform. The firm is overseen by multiple regulatory bodies in Singapore. It also uses Fireblock's multi-party computation wallet infrastructure, multi-factor authentication, advanced encryption, and address whitelisting to secure your account.
Technically, the Hodlnaut platform doesn't have any insurance. However, Hodlnaut lets investors purchase custody coverage for their assets through iTrust.
For a fee, this custody coverage protects you if the platform is hacked and you lose more than 10% of your assets. This coverage also helps you if you're unable to withdraw from Hodlnaut for more than 90 days in a row in the aftermath of a hacking attempt.
Hodlnaut Customer Support
If you have an issue with your account, Hodlnaut offers a detailed set of online help pages. Additionally, the company has an email and chat-based customer support team.
While Hodlnaut doesn't currently have phone-based support, many users find that the firm is generally quick to respond to customer queries by email.
Hodlnaut Pros
Global platform is available in most countries
User-friendly interface and streamlined iOS mobile app
Option to purchase insurance for your assets
Relatively high interest rates on supported coins
No lock-in period or minimum deposit requirements
Compound interest is paid weekly on all assets
Built-in, commission-free Token Swap tool for exchanging cryptocurrencies
No deposit fees or account maintenance fees
Can choose a preferred cryptocurrency for receiving interest payments
Hodlnaut Cons
No option to deposit fiat currencies
Can take one to two days for identity verification
Some withdrawal fees are very high
Few supported cryptocurrencies
Interest rates decrease for higher account balances
Hodlnaut Alternatives
Not convinced that Hodlnaut is the right platform for your needs? Here are two Hodlnaut alternatives to check out:
Gemini
Gemini is a New York-based crypto exchange that offers a slew of features for the keen digital asset investor.
In addition to basic and advanced trading terminals, Gemini offers interest-bearing accounts. With this feature, you can receive up to about 8% interest on dozens of supported coins. This interest is paid daily, too, but note that it's simple, rather than compound interest.
Other notable advantages of Gemini include the fact that you can fund your account with fiat and that you get 10 free crypto withdrawals per coin, per month. However, Gemini isn't as widely available as Hodlnaut and it has higher trading fees than many other platforms. Read our full Gemini review to learn more.
BlockFi
BlockFi is another New York-based crypto platform that's popular among new and experienced investors alike.
The platform's primary feature is its interest-bearing accounts, which offer up to 8.25% interest on 13 coins. You can also access crypto-backed loans on the platform and a crypto rewards credit card.
Like Gemini, BlockFi isn't as widely available as Hodlnaut. But it does allow one free crypto and one free fiat withdrawal per month. Read our full BlockFi review to learn more.
| | | | |
| --- | --- | --- | --- |
| | | | |
| Our Rating | | | |
| Minimum Deposit | $0 | $0 | $0 |
| Interest | Up to 12.37% | Up to 7.50% | Up to 8.05% |
| Apps | Mobile (iOS and Android) | Mobile (iOS and Android) | Mobile (iOS and Android) |
| Promotions | Get $20 Free (*When you deposit $1,000 or more) | Earn up to $250 in BTC | Get $10 worth of BTC (**After buying or selling $100) |
| FDIC Insured | | | |
| Web Access | | | |
| | | | |
Who Is Hodlnaut For?
Hodlnaut is an ideal option for crypto investors that want to earn passive income. The firm's services are widely available, making it a solid choice for the global investing community.
With Hodlnaut, investors have access to a streamlined interface that makes earning interest as easy as can be. The platform's lack of an account minimum requirement also makes it a suitable place to invest for people with lower account balances.
However, the fact that Hodlnaut doesn't support fiat deposits means that the platform is best for people who already invest in crypto. Its high withdrawal fees also mean that Hodlnaut is better for people that are looking to keep their assets on the platform for an extended period.
Hodlnaut FAQ
Here are our answers to some of your most commonly asked questions about Hodlnaut:
Is Hodlnaut Safe?
Hodlnaut is a well-respected platform that is highly regulated in its home country of Singapore. However, there's always a risk of financial loss when you let someone else control your private cryptocurrency keys. Therefore, while Hodlnaut has solid security systems in place, it's important to recognize that there are risks to using the platform.
Does Hodlnaut Support Fiat Deposits?
No, you cannot deposit fiat currency into a Hodlnaut account. Hodlnaut does not currently support fiat currency, so all deposits must be made in crypto.
How Does Hodlnaut Make Money?
Hodlnaut makes money by taking a percentage of the interest it collects from borrowers before passing it on to you. When you invest your crypto with Hodlnaut, the firm lends those funds out to borrowers that pay interest for access to capital. This money, minus any Hodlnaut fees, is what you get paid when you receive interest.
Is Hodlnaut Insured?
The Hodlnaut platform does not have insurance. However, individual account holders can purchase custody coverage for their accounts through iTrust. This can protect you if you lose more than 10% of your assets through theft or fraud or if you can't withdraw from Hodlnaut for more than 90 days in a row.
Is Hodlnaut Regulated?
Hodlnaut is regulated by financial authorities in Singapore, including the Monetary Authority of Singapore. Additionally, Hodlnaut is in the process of getting certified by the Singapore Standard Payment Institution and it is already certified by the Singapore Fintech Association.
Interest on Stablecoins: Up to 13.86%
Interest on Bitcoin: Up to 5.33%
Promotion: Get $20 Free (*After depositing $1,000 or more)
Final Thoughts
Hodlnaut is a streamlined platform for earning interest on your crypto without the need to deal with account balance minimums or a plethora of fees. While Hodlnaut is a young company, it does one thing well, and that's paying high-interest rates on digital assets.
That said, the company's lack of support for fiat deposits is frustrating and it doesn't offer nearly as many supported coins as other alternatives. However, if you want a no-nonsense place to put your crypto to work for you, Hodlnaut is worth considering.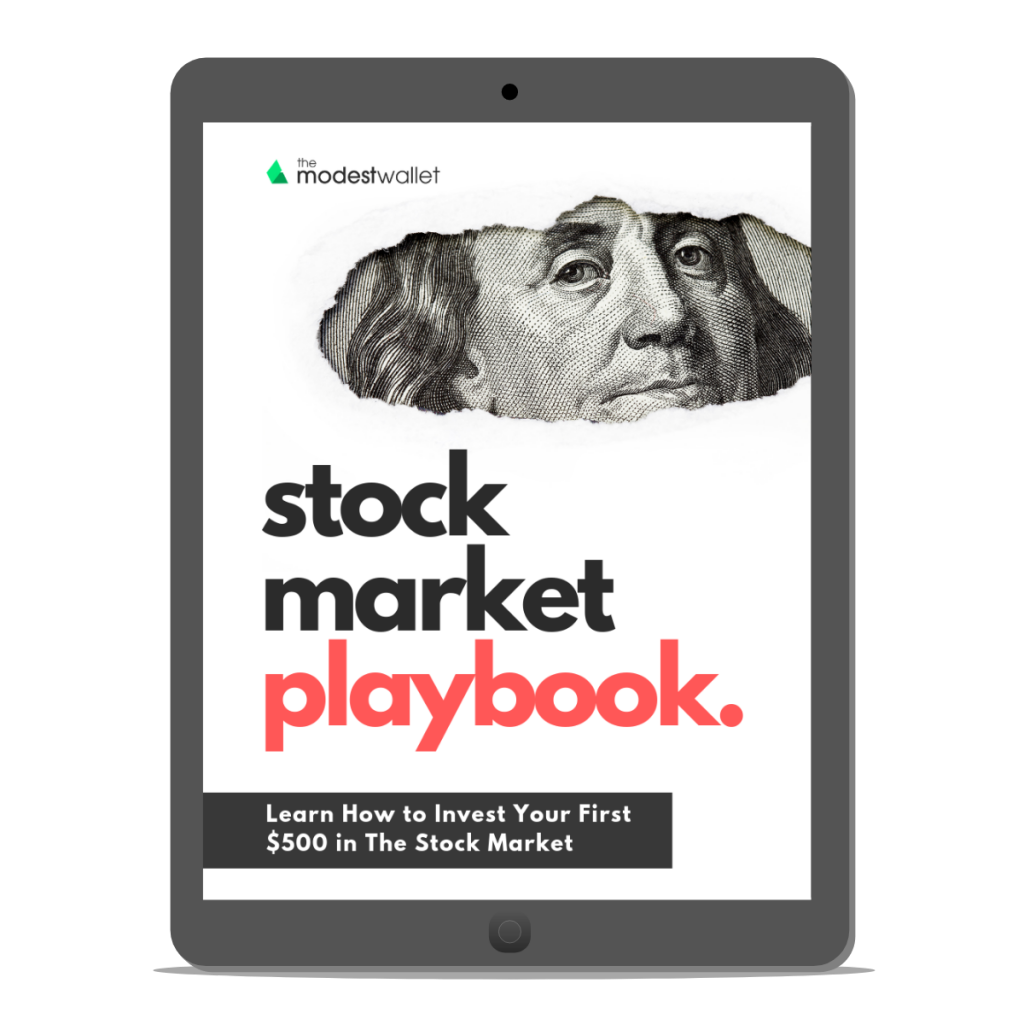 Get our free Stock Market Playbook to learn how to invest your first $500 in the stock market.
Plus our best money tips delivered straight to your inbox.

Gaby is a freelance writer and self-employed business owner with a personal interest in all things finance-related. She has a passion for educating others on how to make the most of their money and loves writing about everything from taxes to crypto.