Honey App Review 2023: Features, Pros, and Cons
Many or all of the products featured on this page are from our sponsors who compensate us. This may influence which products we write about and where and how the product appears on a page. However, this does not influence our evaluations. Our opinions are our own. Here is a list of our partners and here is how we make money.
---
The information provided on this page is for educational purposes only. The Modest Wallet is a financial publisher that does not offer any personal financial advice or advocate the purchase or sale of any security or investment for any specific individual.
How many times have you searched the internet for a promo code when making a purchase online? It's typically worth the search to save some money, but you'll often find old codes that don't work or be left wondering if there is a better code still out there.
The Honey browser extension does the work for you. Instead of sending you on a wild goose chase, Honey automatically searches the internet for coupon codes and then applies them to your cart to see which one will save you the most money.
Sounds too good to be true? A tool that is free to use and helps you save money when shopping online? In this article, we'll break it all down so that you understand exactly how Honey works, how it can save you money, and whether it's worth using.
Quick Summary: Honey is a free browser extension and mobile app that aims to find you the best deals online. Honey automatically searches for and tests available coupon codes at checkout on 30,000+ popular sites.
Promotion: None
What Is the Honey App?
Honey is both an app and a browser extension that helps you look for savings. When using the browser extension, if Honey is supported on your shopping site, a window will pop up automatically with any applicable coupons. Honey works on over 40,000 major online stores. Simply click on the Apply Coupons button and Honey will apply the coupon code with the biggest savings to your cart.
The mobile Honey app also helps you to save by displaying top coupons, giving you a chance to earn Honey Rewards, and offering daily deals on selected products. Honey Rewards allows you to earn Honey Gold for select purchases, which can then be redeemed for e-gift cards.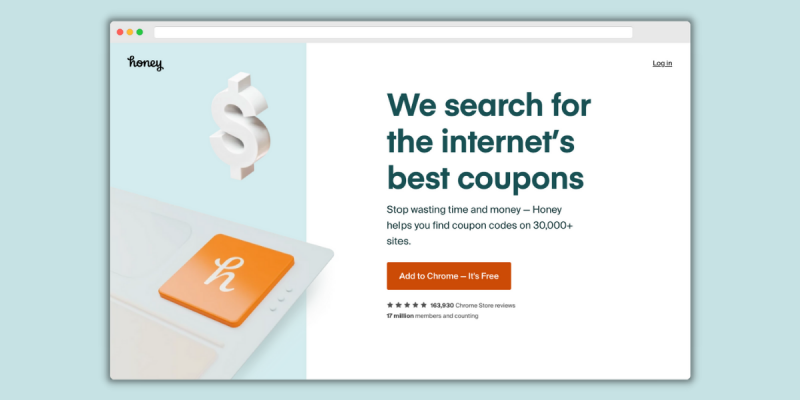 See Also: 20 Best Money Saving Apps (Save Like a Pro)
How Does the Honey App Work?
To join Honey, you'll simply navigate to the get.joinhoney.com website and click the "Add to Chrome — it's Free" button, or whichever browser you're using. Honey is currently supported by Chrome, Edge, Safari, Firefox, or Opera. This will automatically add the Honey extension to your browser.
Next, continue to a shopping site as you normally would and let Honey do the work of finding working promo codes on the internet in sections. Once the Honey savings box pops up, apply the best promo code to your cart with one click.
If an Exclusive Offer is available for an item that you are viewing, Honey's pop-up box will alert you to the potential to earn additional Honey Gold rewards points.
After installing Honey to your browser, you'll have the option to create a free account using your email address, or your Facebook, Google, Apple, or PayPal login. Honey says that this step will give you access to more features and exclusive savings.
Honey currently works with over 40,000 popular stores, including Amazon, Shopify, Microsoft, Etsy, Apple, Walmart, and Target. Honey members receive average yearly savings of $126. The average discount is 17.9%.
See Also: Capital One Shopping Review
Honey App Features
The Honey App's main job is to save you money on the products that you buy online and it helps you accomplish this goal through a variety of features included in the Honey app and extension.
These Honey features include:
Coupon code finder: Automatically finds the best coupons to apply to your online purchases
Honey Gold: Earn credits when you make purchases from Honey's partner online stores that can be redeemed for e-gift cards.
Price history: Track an item's price history so you know if now is a good time to buy.
Droplist: Add items to your Droplist and receive alerts when there is a price drop.
Amazon price comparison: Compare the prices of your selected item for all of the sellers of the item on Amazon.
Mobile app: Browse coupons and deals to find ones that you may want to use.
Browser Extension
The Honey browser extension is supported by Chrome, Firefox, and Opera on both Mac and Windows, and by Safari on Mac and Edge on Windows. With each of these browsers, it's a simple process to add the extension with just a couple of clicks. The browser extension is designed to help you save money on the products that you're considering buying online by automatically looking for and applying money-saving coupons to your purchase.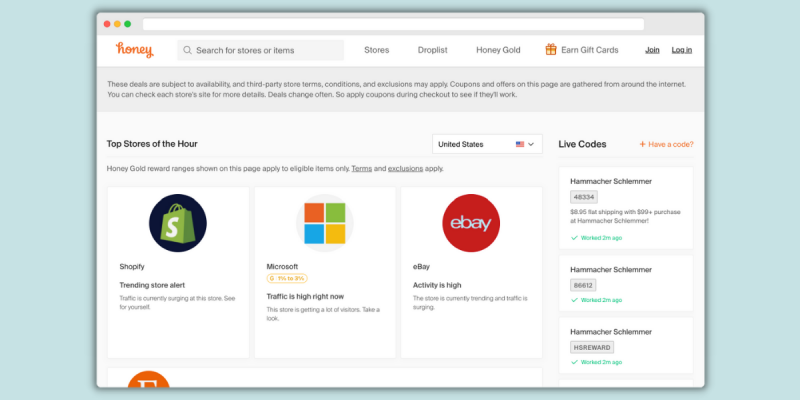 See Also: Ibotta Review: Earn Cash Back When Shopping
Automatic Coupons
Automatic coupons are arguably one of the most useful features of the Honey extension. Once Honey is installed in your browser, if Honey is supported on a site where you're shopping, you'll see a small "h" in the upper right-hand corner of your browser, illuminated in orange. Any coupons found for the site will be noted by a small green number located on the orange "h." On Safari, the "h" will be to the left of the toolbar and the coupon code number will be shown in red.
If coupons are found for your site, then a box will automatically pop up, showing you how many coupon codes have been found and the reward rate for your item. If Honey doesn't find any coupon codes that beat your current price, they will let you know that too. If you find a code that Honey doesn't have, you can add it to the app so that it is shared with members of the community in the future.
Honey Gold
Honey Gold is Honey's free rewards program that lets you earn Honey Gold rewards points for eligible purchases. Gold is rewarded on the subtotal of eligible items in your purchase. Honey Gold isn't offered on every shopping site that Honey supports. If it is, you'll see it listed in the Honey pop-up box that also shows your coupon codes.
To enable the Honey Gold rewards you'll need to click the Activate button on the Honey pop-up window. At checkout when you click Apply Coupons, then the Gold rewards will automatically activate giving you the opportunity to both save money and earn rewards points.
Honey Gold transactions will post as pending within two to 14 days of completing your eligible purchase. Honey also notes that using another rewards program extension will likely interfere with Honey, so you'll have to disable other rewards programs and ad blockers for Honey Gold to be offered.
Once you have 1,000 Honey Gold points you can redeem them for a $10 e-gift card for popular stores like eBay, Target, Amazon, Lowes, and others.
Exclusive Offers
Exclusive offers are specific items that allow you to earn extra Honey Gold when purchasing the product while using the Honey browser extension or app. If you're on a product page for which an Exclusive Offer is available, a Honey box will pop-up, alerting you to the deal. Exclusive Offers can only be redeemed once for each recipient per item.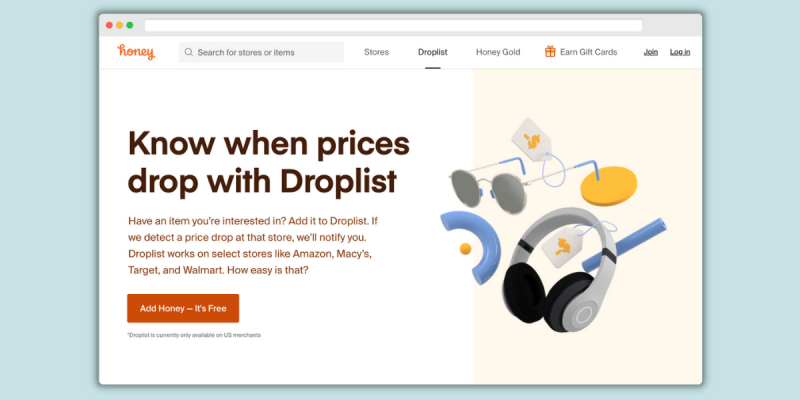 See Also: 25 Best Coupon Websites to Save Thousands
Redeeming Honey Gold
You must have a minimum of 1,000 Honey Gold credits to redeem them for an e-gift card, PayPal Shopping Credit, or cash payment to your PayPal account. 1,000 Honey Gold credits will earn you $10 in redemption value. E-gift cards are available for popular brands like iTunes, Amazon, Target, Home Depot, Apple, and many more.
Amazon Integration
Honey's integration with Amazon allows US shoppers to compare sellers on Amazon and see if they can find a seller with a lower price for the exact product they're viewing. Honey even takes into account size, color, and features to ensure it only compares products that are exactly the same. This feature takes into account Prime shopping benefits when calculating the price and will alert you if you should expect any shipping delays.
Price History
The Price History feature with Honey allows you to view price changes for items on Amazon for 30, 60, 90, or 120 days. You'll be shown a detailed page that displays the item's price history and alerts you to any price changes that have happened. This can help you decide if this is the best time to buy the item.
See Also: 20 Best Cash Back Apps Worth Your Time
Price Alerts & Droplist
If you decide you're not ready to buy an item yet, you can add it to Honey's Droplist to receive future alerts about the item's price. You can select how long you'd like to track the item, along with a minimum discount to trigger price drop alerts. You can also select specific colors and sizes for your tracking.
Honey Referral Program
Honey offers a referral program through which both you and the friend that you refer to Honey can earn 500 Honey Gold credits. The Honey Gold will be earned when your friend makes her first purchase using Honey. However, it can take 60 to 90 days until the purchase is confirmed by the merchant for the Honey Gold to show up in your account. You can find your referral link to share under your profile on the Honey browser extension.
Honey Travel Deals
Honey includes popular travel websites as a part of its network of partner retail companies, including Booking.com, Tripadvisor, and Travelocity. Not only does Honey find coupon codes to be used when booking through these companies, but they also locate specific travel deals. These deals often include special offers like receiving up to 7% Honey Gold on your purchase, getting high percentages off at select hotels, or locating getaway deals for certain cities and locations.
See Also: Dosh Review: Cash Back Rewards at Your Fingertips
Honey Tips
Honey Tips show up in a pop-up window on your browser with information from Honey to help you make the best buying decision possible. Honey Tips are currently only available for US members and they provide shopping and savings insights based on the product that you're currently viewing. You can find Honey Tips by hovering over the Honey Tips badge on the right side of your browser.
Mobile App
The Honey mobile app is available for both Android and iOS phones in these countries: US, UK, AU, CA, DE, FR, IT, NL, IN, and ES members.
The mobile app functions a bit differently from the browser extension and is more of a hub for exploring coupons and deals at various stores. It moves away from alerting you to savings for products that you're viewing. The extension shows up on different stores on your browser, while the app brings different stores together in one place.
US Members are also able to view available coupon codes on Amazon within the Honey mobile app and the Droplist feature is available on both the extension and mobile app.
Gift Card Deals
Honey Gift Card Deals are a unique way to save money through Honey on select sites. When one of these deals is available, Honey can instantly create a store gift card for the amount of your intended purchase. You can then buy the gift card from Honey at a discount and apply it when checking out. Honey is able to offer this type of deal because they work with merchants for special pricing on gift cards.
See Also: Drop App Review: Get Rewarded for Shopping
Honey App Pricing
Honey is completely free to join and is designed to help you save money by finding and applying coupon codes for thousands of online stores.
Honey App Customer Support
Currently, Honey only offers an email contact form on their website as a way to contact their support team. There are no published customer support phone numbers or hours of support provided, which can be frustrating if you need to contact Honey.
Honey App Security
Honey says their stance on security is simple. They promise to be transparent with which data they collect and how they use it to try to help its members save time and money.
Honey collects information that you share directly with it by using its website, extension, or mobile app. They also collect technical information about your device and use of Honey. They use cookies to help collect this data.
However, Honey does not track your search engine history, emails, or browsing on any site that is not a retail website. On retail websites, Honey will collect information about the site that allows them to know which coupons and promos would be helpful to you. Honey never sells your data, and only shares it in ways that make sense, such as if it needs to be shared to complete your purchase.
See Also: Capital One Shopping vs. Honey | Which Platform Saves the Most Money?
Honey App Pros
Easy to install: Adding the Honey browser extension only takes a couple of clicks to get started using it. You can pick if you want to create an account with your email address, or only install the extension.
Free to use: There is no charge to download the Honey extension and app and it is free to use all of its features.
Many stores included: Over 40,000 major online stores work with the Honey extension, so it's likely the one that you're shopping on will be included.
Time-saving: Honey saves you the time and frustration of searching the internet for coupon codes on your own.
Money-saving: It's likely that if there is a working coupon code available, that Honey will find it and save you money with very little extra work on your part.
Honey App Cons
App is different from extension: The Honey App is more of a collection of coupons and deals to browse, rather than helping you to find coupon codes specifically for the items that you are considering buying.
Lacks customer support: The only option to contact Honey customer support is through email. This can be frustrating since there are no guidelines provided on how soon you'll hear back from Honey.
No coupons or shows expired ones: Sometimes Honey will not find any coupons for your item, or it will give you coupons that are already expired.
Honey App Alternatives
If you're looking for an alternative to Honey that also helps you to save money by automatically finding and applying coupon codes, you've got a couple of options.
Capital One Shopping
Capital One Shopping is a free desktop browser extension that automatically searches for better prices using rewards and online coupons at over 30,000 online retailers. Anyone can use the tool and you do not have to be a Capital One customer. Read our full Capital One Shopping review to learn more. Also check out our Capital One Shopping vs. Honey comparison.
Rakuten
Rakuten is a cashback website that provides savings for online shopping, without having to scan in receipts. It's simple to get started. Just install the Rakuten extension into your browser. Read out full Rakuten review to learn more.
Who Is the Honey App Best For?
The Honey App is a good option to help you save money if you do a lot of online shopping using a computer and you don't mind adding a new extension to your browser. Automatically finding and applying coupon codes is one of Honey's top features, so if you're still manually searching for coupon codes at checkout, Honey is going to be of benefit to you.
If you're a big Amazon shopper, using Honey's features where it compares prices between multiple Amazon sellers can also be quite helpful. Or, if you're planning to make a big purchase in the near future and don't mind waiting for a better price, the Price History and Droplist features can help you feel confident in your buying decision.
Honey App Review FAQ
We found some of the most frequently asked questions with regards to the Honey extension. Here are our answers.
Is the Honey App Legitimate?
Yes, the Honey App is a legitimate, free-to-use browser extension and mobile app that helps you to save time and money by searching the internet for coupon codes and deals. The average shopper using Honey saves $126 per year.
How Does the Honey App Make Money?
The Honey App makes money off commissions from its partnering retailers when a user makes a purchase using Honey. This can happen when someone uses Honey to find available savings or activate Honey Gold rewards. 
Is the Honey Extension Safe to Use?
Generally, the Honey extension is a safe extension to use. Any browser extension can have the potential for abuse, however, Honey does not sell your information to third parties, and experts seem to agree that Honey is a safe extension. 
Final Thoughts
So is the Honey extension worth downloading to your browser? The bottom line is that if you do a decent amount of shopping online, then the Honey extension will likely save you money.
Could you find the money-saving coupon codes on your own? Maybe, but who wants to waste time scouring the internet for codes that may or may not work? Honey is a quality extension and app that has a good track record of saving people time and money when shopping online, so I'd suggest downloading the Honey app and giving it a try yourself.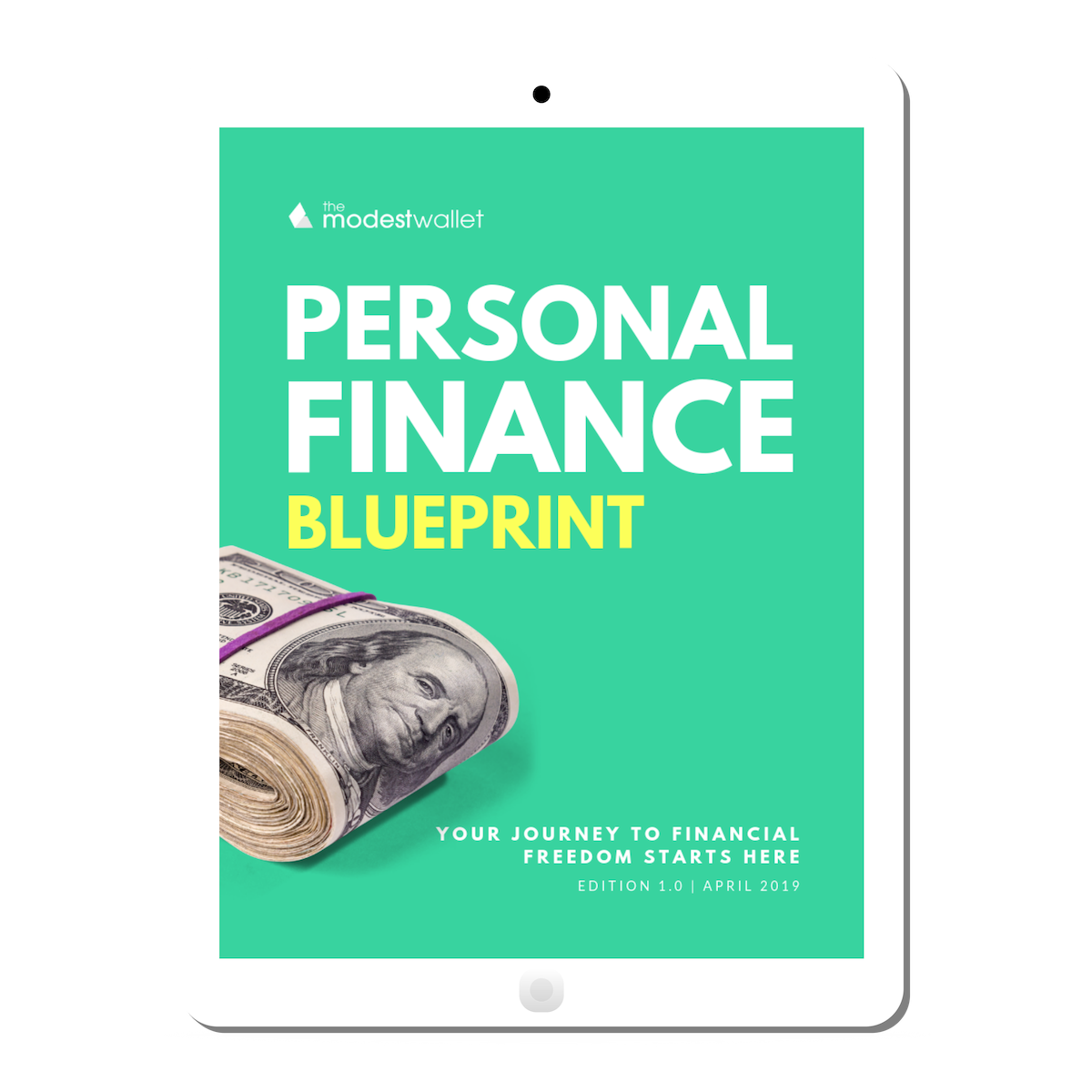 Get our free Personal Finance Blueprint to learn everything you need to know to build wealth.
Plus our best money tips delivered straight to your inbox.

Summer Tannhauser is an entrepreneur, online educator, and freelance writer who is passionate about helping others to create additional income by leveraging their life experiences and passions. Summer works with budding entrepreneurs through her online courses and workshops and has appeared in numerous online publications and podcasts including Inc., Teachable, and USA Today.