HoneyBricks Review 2023: Real Estate Investing With Digital Assets
Many or all of the products featured on this page are from our sponsors who compensate us. This may influence which products we write about and where and how the product appears on a page. However, this does not influence our evaluations. Our opinions are our own. Here is a list of our partners and here is how we make money.
---
The information provided on this page is for educational purposes only. The Modest Wallet is a financial publisher that does not offer any personal financial advice or advocate the purchase or sale of any security or investment for any specific individual.
Tokenization is a growing trend in traditional finance. As more people investigate the unique features of blockchain technology, it's getting easier to find companies that are fusing cryptocurrencies with "traditional" investments. For instance, the platform HoneyBricks is using decentralized finance (DeFi) to power its real estate investment platform.
Instead of buying REITs, HoneyBricks users can gain exposure to fractional ownership of commercial real estate via Ethereum-based tokens. Clients also enjoy direct crypto distributions and access to a secondary market where they can sell their real estate tokens. People who believe in the future of real estate and Web3 may want to investigate HoneyBricks' platform.
Bottom Line: HoneyBricks is an investing platform allowing users to invest in real estate for as low as $1,000 by leveraging blockchain technology. The platform is only available to accredited investors.
| | |
| --- | --- |
| Minimum Deposit | |
| Commissions & Fees | |
| Investment options | |
| Customer support | |
| Ease of use | |
---
What Is HoneyBricks?
Founded in 2022, HoneyBricks is a San Francisco-based real estate investment platform with a Web3-focused strategy. Instead of crowdfunding real estate with REITs, HoneyBricks gives accredited investors access to SEC-approved digital tokens representing a slice of commercial real estate.
People who use the HoneyBricks platform will enjoy the benefits of a passive real estate investment with crypto distributions paid to their Ethereum wallet. HoneyBricks also allows customers to pledge their real estate tokens to take out crypto loans. After holding a HoneyBricks token for over one year, investors could choose to liquidate it on the secondary market.
---
How Does HoneyBricks Work?
All of the transactions on HoneyBricks happen on the Polygon blockchain. Since Polygon is a layer two solution for Ethereum, investors could use Ethereum-compatible wallets to buy, earn yield, and trade their HoneyBricks tokens. Once you've completed HoneyBricks' KYC requirements, you should have access to its marketplace, where you can buy your first HoneyBricks token for a minimum of $1,000.
Technically, HoneyBricks tokens represent a "membership interest in an LLC that holds underlying property," so you won't literally own a fraction of the property. Instead, you have a stake in the LLC that's maintaining your commercial real estate. You'll also enjoy distributions paid in one of five cryptocurrencies.
Just keep in mind that HoneyBricks is currently only available to accredited investors. While this policy may change as HoneyBricks expands, it may take a while before average investors can take advantage of this platform.
---
How to Open a HoneyBricks Account
As mentioned above, only accredited investors can sign up for a HoneyBricks account. HoneyBricks says it wants to expand its client offerings, but it can't do so at this time.
So, what is an accredited investor? According to HoneyBricks, an accredited investor is someone who makes an annual income of $200,000 over the past two years. Alternatively, if you and your spouse make over $300,000 annually or have a net worth of $1 million, you can sign up for HoneyBricks.
To verify your accredited status, you must submit an official letter from your accountant or financial advisor confirming your annual income or net worth. HoneyBricks also uses the site VerifyInvestor.com to pre-screen investors.
HoneyBricks investors must submit standard KYC info to confirm their identity and connect their preferred crypto wallet. Since HoneyBricks is on the Polygon chain, it accepts most Ethereum-compatible wallets like MetaMask. You can also connect using a Coinbase wallet. HoneyBricks supports +170 different digital wallets, including their native custodial wallet.
---
HoneyBricks Features
As a Web3 platform, HoneyBricks offers many distinctive features compared to more traditional real estate investment sites. Not only could clients earn and trade with cryptocurrencies, but they can also take advantage of unique borrowing opportunities.
| | |
| --- | --- |
| Minimum Investment | $1,000 |
| Account Fees | 1.00% — Asset Management Fee (*other fees may apply) |
| Time Commitment | 1+ years |
| Offering Types | Commercial Real Estate (CRE) and Multifamily Units |
| Advertised Returns | 10.0% to 20.0% (Average returns) |
| Distributions | Quarterly |
| Mobile Apps | |
| Secondary Market | |
| Accreditation Required | |
| Self-Directed IRA | |
| 1031 Exchange | |
| Support | Email ([email protected]), live chat and help center |
Low Minimum Investment
A major selling point for HoneyBricks over other platforms is its low minimum investment. You can invest in a HoneyBricks token for as little as $1,000. Just know that some properties on HoneyBricks may start at higher prices.
You can use USD or cryptocurrencies to make any of these investments.
Invest in Commercial & Multifamily Real Estate
The main reason people use HoneyBricks is to buy tokenized ownership in premier commercial and multifamily real estate. HoneyBricks claims to select the top 1 percent of US real estate opportunities that pass through its rigorous tests. The company also focuses on heavily-populated cities to ensure high profitability for its investors.
You can invest in any HoneyBricks token associated with a property that suits your investment thesis. Once you choose a HoneyBricks token to invest in, you must store these tokens in your crypto wallet for at least one year before reselling them on the secondary market.
Core Strategy
When you're searching through the real estate tokens HoneyBricks offers, you will notice they're sorted into four "strategies." The safest of these options (aka "Core") focuses on premium holdings that offer stable passive income.
Since these properties are in established areas, you won't enjoy as much growth potential. However, you will enjoy steady, low-risk rent distributions with Core tokens.
Core Plus Strategy
Core Plus is a step up from Core in terms of risk. While HoneyBricks lists Core Plus tokens as a "moderate" risk, these properties are also classified as "high-quality" and "stable." In other words, there's a greater chance these properties will grow in value, but they still offer reliable income. According to current rates, you should expect about 8–12% returns on your investment.
Value Add Strategy
The Value Add strategy "adds" extra risk to your HoneyBricks investment, but you will get more exposure to potential property value growth. These buildings aren't as well-established or maintained as Core or Core Plus offerings, but they could become increasingly lucrative depending on how each LLC develops them. People interested in "Value Add" must feel comfortable taking on "high" risk.
Opportunistic Strategy
"Opportunistic" is the riskiest investment strategy HoneyBricks offers for investors. The tokens in this category are still in the "ground-up development" stage, so there are no guarantees these properties will reach Core or Core Plus status.
Also, there's virtually no income associated with these tokens. However, by taking on so much risk, you could reap the rewards of massive capital growth. This investment strategy is only for clients who have a strong risk tolerance.
Generate Passive Income Via Distributions
HoneyBricks doesn't set the distribution schedule for any token listed on its site. For this info, you need to review the associated documents with any real estate opportunity you're investigating. The LLC handling your real estate should list the expected income you'll see deposited in your crypto wallet.
HoneyBricks claims most distributions happen quarterly, but it can't guarantee this income flow. All that HoneyBricks guarantees is that you will receive distributions in one of five cryptocurrencies, including big-cap coins like USDC or Ethereum.
Borrow From Your Tokens
If you see a new investment opportunity, but you don't have cash on hand, you could take out a crypto loan using your HoneyBricks tokens as collateral. According to HoneyBricks, the current APY you should expect for using this feature is 3–12%.
Added Liquidity
A big advantage of tokenized real estate is its enhanced liquidity. Once you've held a HoneyBricks token for over one year, you can instantly sell it on the secondary market. HoneyBricks handles all these transactions via smart contracts to remove "trust" from the equation. This gives investors a fast, transparent, and simple way to profit from their real estate investments.
---
HoneyBricks Pricing & Fees
HoneyBricks' FAQ page only mentions that it "charges a fee" to anyone who holds real estate tokens for "management." You can expect to pay an annual Asset Management Fee (1% of contributed equity), as well as other Transaction Fees, which vary depending on the investment.
Here is an example of the type of fees you can expect. Keep in mind that these fees are treated as expenses of Target and are not paid directly by HoneyBricks investors.
Acquisition Fee: (One-Time): 1.5% of Purchase Price (One-Time)
Asset Management Fee: (Annual): 1.0% of Contributed Equity
Disposition Fee: (One-Time): 2.0% of Gross Sale Price (includes broker fee; only paid if LP preferred return is achieved)
Refinance Fee: (One-Time): 0.5% of Loan Amount
Construction Management Fee: (Variable): 5.0% of Costs
Property Management Fee: (Monthly): 2.5% of Total Revenue
The company will also charge fees if you lose access to your crypto wallet and need HoneyBricks to restore access to your investments. Since HoneyBricks has all your KYC info, it can re-supply your assets by freezing the old tokens and depositing new ones in your new crypto wallet.
HoneyBricks also says to carefully read the details associated with your preferred real estate investment before purchasing a token. Each LLC could charge slightly different rates.
---
HoneyBricks Security
Although HoneyBricks has only been around since 2022, it has all of the compliance standards you'd want to see in a real estate platform. For instance, HoneyBricks has accreditations with the SEC (U.S. Securities and Exchange Commission), and it works with well-vetted LLCs for its tokenized real estate offerings. The team also has a long history with real estate investment and blockchain technology, and it claims to have $5 billion worth of properties under management.
---
HoneyBricks Customer Service
HoneyBricks is still a young company, which means it doesn't have the most robust customer service department. In fact, the primary way people can communicate with the HoneyBricks team is to email [email protected].
HoneyBricks also has a live chat where you can request support, but when we tried to reach out to them we received the following message "We're away right now, but you can still leave us a message and we'll get back to you as soon as we can." It's not clear what are the hours of operation.
You could also contact them at their headquarter located at 470 Noor Ave #1142 South San Francisco, CA 94080 United States.
---
HoneyBricks Pros
High-quality real estate opportunities with crypto returns
Low minimum investment fee of $1,000
Tokenized real estate is highly liquid
Relatively short lockup period of one year
SEC-compliant
---
HoneyBricks Cons
Only available to accredited investors
Not suitable for non-crypto-savvy users
No phone support
Still a new and unproven company
---
HoneyBricks Alternatives
HoneyBricks offers investors a fascinating way to get into real estate investing. However, it's not the only way you could enjoy the benefits of passive real estate investing. If HoneyBricks doesn't suit your style, here are a few alternatives worth considering.
HoneyBricks vs. Fundrise
Fundrise is one of the oldest online crowdfunding platforms to let accredited and non-accredited investors put their money into REITs. Since its founding in 2012, Fundrise estimates it holds at least $7 billion in real estate assets. A big reason for Fundrise's success is that it's easy for an average US resident to join. As long as you're an American citizen and have $10, you can start investing on Fundrise.
Unlike HoneyBricks, Fundrise doesn't let investors take out their initial investment for five years (at least without paying a penalty). Also, since you'll be investing in REITs rather than tokenized assets, you won't enjoy as much liquidity on Fundrise.
If you'd like to learn how Fundrise works, please read the Modest Wallet's full "Fundrise Review."
HoneyBricks vs. CrowdStreet
Compared with Fundrise and HoneyBricks, CrowdStreet is one of the most exclusive real estate crowdfunding platforms. To invest in the commercial properties on CrowdStreet, you must be an accredited investor. You must also put down a minimum of $25,000 for your first investment. If you can pass these initial hurdles, CrowdStreet will allow you to put your capital or IRA to work in individual deals, managed real estate portfolios, or commercial real estate funds.
For more details on how CrowdStreet works, please check out our complete "CrowdStreet Review."
| | | | |
| --- | --- | --- | --- |
| | | | |
| Our Rating | | | |
| Fees | 0.50% to 2.5% (Funds); Project fees vary | 1.0% per year | 1.00% management fee |
| Account Minimum | $25,000 | $10 | $1,000 |
| Promotion | None | Advisory fee waived (*12 months) | None |
| Best For | High net-worth individuals | Long term investors | Crypto investors looking for real estate opportunities |
| | | | |
---
Who Is HoneyBricks Best For?
HoneyBricks is a good option for accredited & crypto-savvy investors who have a favorable opinion of the real estate market. Unlike holding REITs on a platform like Fundrise, you will need to be more proactive in managing your HoneyBricks tokens. On the positive side, investors enjoy the enhanced liquidity crypto assets provide over more traditional real estate investing.
If you have zero experience using an Ethereum wallet or storing private keys, HoneyBricks may not be the right call for you. Also, if you're not bullish on the future of DeFi and cryptocurrency, you may want to invest in real estate on another crowdfunding platform.
---
Notable HoneyBricks Updates And News
Custodial Wallets: In early 2023, HoneyBricks released the support of custodial wallets. In short, custodial wallets allow investors to buy digital assets without managing their own digital wallets.
---
HoneyBricks Review FAQs
Since HoneyBricks is such a new and unconventional platform, you may still have questions about how it operates. Hopefully, the FAQs below will address some of your concerns about investing in HoneyBricks tokens.
Is HoneyBricks Safe?
Since HoneyBricks is so new, it doesn't have a long track record to judge its safety performance. However, this company has worked with the US SEC to ensure there are no legal issues with its real estate tokens.
HoneyBricks has a robust KYC program to avoid potential problems with the US government. Also, the team behind HoneyBricks has years of experience working at many high-profile real estate firms and crypto companies.
While there are no guarantees, HoneyBricks appears to be taking all the steps required to offer clients a secure & decentralized platform for trading real estate tokens.
Is HoneyBricks FDIC insured?
Although HoneyBricks ensures its tokens meet the SEC's guidelines for securities, it doesn't mention FDIC insurance. Please remember that the FED doesn't issue cryptocurrencies like Ether, USDC, or Bitcoin. Since HoneyBricks runs on Polygon smart contracts, these digital assets don't have any FDIC backing. 
Is HoneyBricks Only for Accredited Investors?
Currently, HoneyBricks only allows accredited investors to invest in its platform. 
How Does HoneyBricks Make Money? 
HoneyBricks generates revenue through two methods: investor fees and sponsors. Although every HoneyBricks token has unique fee requirements, you will have to pay a portion to the platform with your transaction. As for sponsors, anyone who wants to use the HoneyBricks platform to create tokenized assets must pay HoneyBricks for this privilege.
How Often Do I Receive Payments with HoneyBricks?
In most cases, you will receive distributions once per quarter. However, HoneyBricks can't guarantee when or how much crypto you will receive from your token investments.
The amount and timing of your distributions depend on the specifics of your property development. Always read the fine print associated with the HoneyBricks token you're interested in to determine the expected income.
Does HoneyBricks Have an App?
HoneyBricks doesn't have a mobile app at this time, nor is there any news that it's working on an iOS or Android application.
What is a HoneyBricks Token? 
A HoneyBricks token is an Ethereum-based digital asset that signifies a partial "membership interest in an LLC" that manages US real estate. So, these tokens aren't literally the property under management, but they grant holders access to the privileges the "real" real estate developers enjoy.
What Are the Benefits of Tokenized Real Estate Investing? 
According to HoneyBricks, tokenized real estate takes advantage of all the benefits of blockchain technology. Since blockchains like Polygon are open source, investors enjoy exceptional transparency. Smart contract blockchains run on code, which may increase security, trust, and transaction speeds. Real estate tokens also have greater liquidity versus direct real estate ownership.
To be honest, real estate tokens are a novel invention, so it's challenging to prove many of the benefits digital assets offer versus REITs. However, for those who have a favorable view of blockchain technology, tokenized real estate probably has more pros than cons. 
Can Non-Accredited Investors Invest With HoneyBricks? 
HoneyBricks doesn't allow non-accredited investors on its platform. However, the company is trying to use "SEC Regulation A+" to enable non-accredited investors on its site soon. 
Can I Send My HoneyBricks Token to an External Wallet?
Once you buy a HoneyBricks token, you must send it to a pre-approved crypto wallet. If you try to send your real estate tokens off the wallet you registered with HoneyBricks, the transaction won't go through. Please only list the wallet address you feel most comfortable associating with your HoneyBricks tokens when signing up for the platform. 
Minimum Investment: $1,000
Fees: 1.00% (Asset Management Fee)
Promotion: None
---
Final Thoughts
HoneyBricks is a fascinating fusion of blockchain tech and real estate investing. Although this platform is new, it has SEC approval plus a strong team of developers and managers. Accredited investors interested in crypto and real estate investing will probably get the most out of a HoneyBricks account.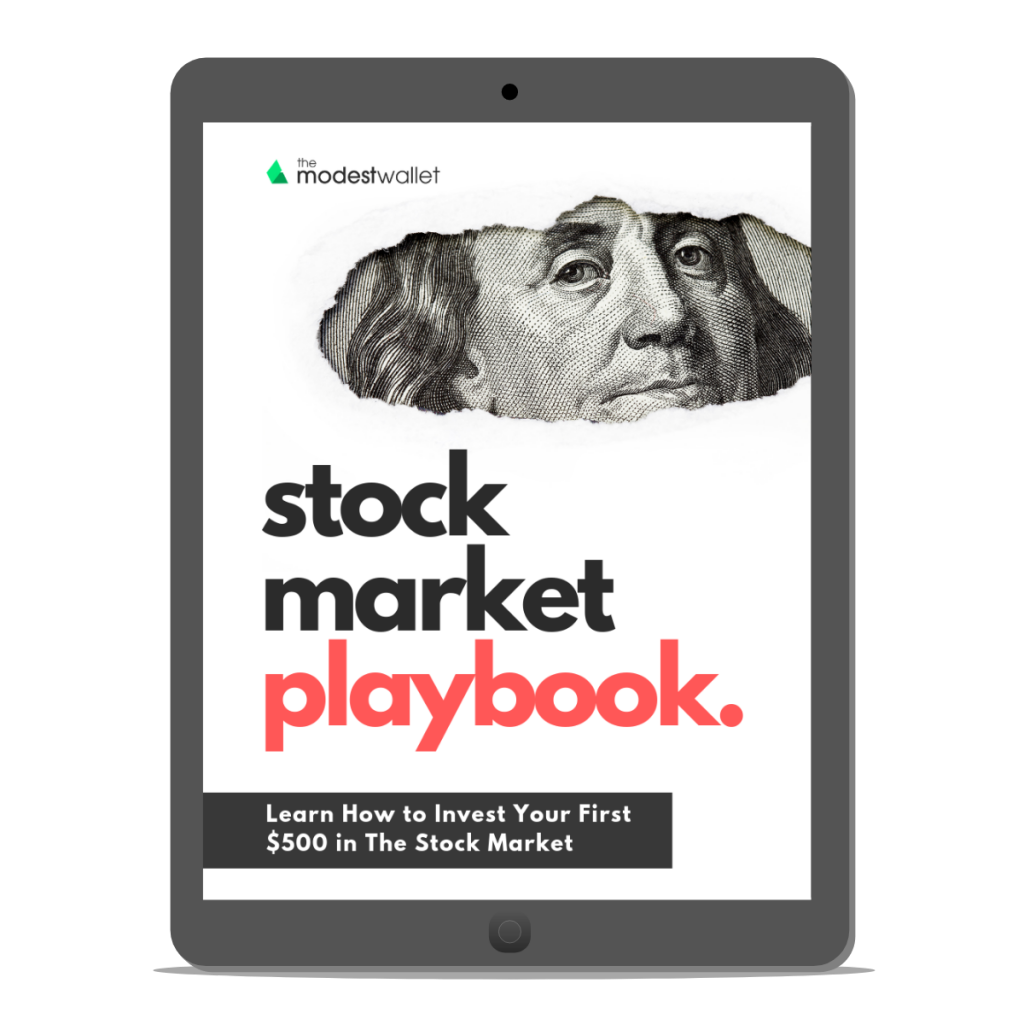 Get our free Stock Market Playbook to learn how to invest your first $500 in the stock market.
Plus our best money tips delivered straight to your inbox.

Eric Esposito is a freelance writer, editor, and cryptocurrency enthusiast. Although it took him a few years to grasp the Bitcoin revolution, Eric has become a crypto convert and long-term "hodler." Besides crypto investing, Eric is interested in helping others understand how to safely stack sats with passive income opportunities.