How to Buy Cardano (ADA): A Step-by-Step Guide
Many or all of the products featured on this page are from our sponsors who compensate us. This may influence which products we write about and where and how the product appears on a page. However, this does not influence our evaluations. Our opinions are our own. Here is a list of our partners and here is how we make money.
---
The information provided on this page is for educational purposes only. The Modest Wallet is a financial publisher that does not offer any personal financial advice or advocate the purchase or sale of any security or investment for any specific individual.
Cardano might be the biggest cryptocurrency you've never heard of. As of Nomebver 2021, it has the sixth-largest market cap in the world, behind Bitcoin, Ethereum, Binance Coin, Tether and Solana. Cardano has also just launched its Alonzo upgrade which introduces a number of new features including smart contracts and non-fungible tokens (NFTs).
Cardano is also more environmentally sound than other cryptos. If this all sounds exciting, keep reading. We'll tell you what you need to know about Cardano and its token, ADA. We'll also walk you through the steps to start buying.
Crypto Name: Cardano
Ticker Symbol: ADA
Asset Type: Coin
Max Supply: 45,000,000,000
---
What Is Cardano?
Cardano is a decentralized blockchain platform. Charles Hoskinson, one of Ethereum's co-founders, began developing it in 2015 and launched it in 2017.
Cardano uses a multilayer system. One layer supports its cryptocurrency, ADA. Another layer is designed to support other crypto applications like smart contracts and non-fungible tokens.
---
How Does Cardano Work?
Cardano's creators describe it as a third-generation blockchain, where Bitcoin and Ethereum are first and second-generation. Cardano aims to be more scalable, secure, and decentralized than its predecessors.
Cardano uses a proof-of-stake (PoS) verification system, rather than proof-of-work (PoW). To verify a block on the blockchain with PoS, a user needs to own coins or a "stake" in the cryptocurrency. This ownership keeps the network secure because there's no incentive for users to harm their stake.
PoS validation is more environmentally friendly than PoW. It also allows transactions to run faster. Cardano is currently the largest blockchain to use this method.
There's a maximum supply of 45 billion ADA, which is Cardano's token. Around 32 billion are in circulation now. At launch, almost 650 million ADA were allotted to the Cardano Foundation. This foundation is a not-for-profit organization that promotes the platform.
ADA is named after Ada Lovelace, an English mathematician from the 19th century whom many regard as the first computer programmer.
In August of 2021, Ethiopia's Ministry of Education announced plans to work with Cardano. The project will build a credentialing system that gives blockchain-based IDs to five million students. This system will keep each student's unique ID secure. It's also intended to benefit them beyond school for purposes such as voting, completing payments, buying property, and more.
Earlier in the year, the nonprofit Save the Children partnered with Cardano for a fundraiser. That project raised nearly $30,000 in ADA-based donations for the organization's efforts in Rwanda.
Hoskinson has several other plans to use his blockchain for projects in developing nations in Africa.
Pro Tip
Proof of Stake (POS) allows cryptocurrency miners to mine or validate block transactions based on the number of coins a miner holds. So, the more coins a miner holds, the more mining power he/she has.
---
How to Buy Cardano (ADA)
Now that Cardano is competing with major cryptocurrencies like Bitcoin and Ethereum, it's easy to buy through an online exchange.
As with all investments, there's risk involved in buying ADA and other cryptocurrencies. Consider your budget and risk tolerance before you proceed. If you want to make a large purchase, consider talking to a financial advisor. Most importantly, don't invest more than you can afford to lose.
Step 1: Open an Account Online
Start by choosing an exchange or brokerage that supports Cardano. As you decide, look at commission fees, minimum balance, and user reviews. Some sites are also more user-friendly than others. Kraken, Coinbase, and Crypto.com are some options to check out.
Once you've chosen an exchange, begin creating your account. You'll need to fill out your full name, address, email, and phone number. Some sites require you to set up two-factor authentication. Even if it's not required, you might want to set it up to help keep your account secure.
Most exchanges also require a copy of a photo ID, such as a driver's license or passport. You'll also have to enter the last four digits of your social security number.
Some sites require you to answer questions such as where you obtain the funds you'll use to purchase your crypto. All of these steps are meant to make sure you're not engaging in illegal activity, such as money laundering.
Once you've entered your information and answered any necessary questions, your account setup is complete.
| | | | |
| --- | --- | --- | --- |
| | | | |
| Our Rating | | | |
| Fees | 0.5% spread fee and a flat / variable fee | 0.00% to 0.26% | Make 0.40% / Taker 0.40% |
| Crypto supported | 50+ (including AND, BAT, BCH, BNT, BSV, BTC, CGLD, COMP, CVC, DAI, DASH, DOGE) | 50+ (including ZRX, AAVE, GHST, ALGO, ANKR, ANT, REP, REPV2, BAL, BNT, BAT, BTC, BCH, ADA, LINK) | 90+ (including BTC, ETH, LTC, CRO, ENJ, BAT, PAX, ADA, LINK, ALGO, FIL, DOT, DOGE) |
| Promotion | Get $5 in free Bitcoin | None | None |
| Highlight | Large number of supported cryptocurrencies | Margin and futures trading available | Multiple ways to earn interest, rewards, and rebates |
| Best For | Crypto investors | Crypto traders | Mobile crypto traders |
| | | | |
Step 2: Fund Your Account
After you've created your account, you can decide on a funding method. A credit card is one of the easiest and fastest options, but it can also be the most expensive in terms of fees. Other options include bank or wire transfers and PayPal.
If you already own any other cryptocurrency, such as Bitcoin or Ethereum, you can trade them for ADA.
Whatever option you choose for funding your account, make sure you understand the fees involved. Aside from the exchange website's fees, your credit card issuer might charge you. Some issuers consider purchasing crypto to be a form of cash advance. If you plan to use a credit card, consider checking with your bank or credit card company first.
Step 3: Make Your Purchase
Now, it's time to complete your Cardano purchase. Check the current price of ADA before you proceed. Most brokers charge a small commission fee, which you'll see on the checkout page.
You'll also need to select an order type:
Market order: Choose the quantity you want at the current price. The broker will complete your order immediately.
Limit order: Choose the price you want to pay. When the token reaches your chosen price, the broker completes your order.
When you're ready, click Buy or Buy Now.
Step 4: Consider a Wallet
Now that you've purchased your ADA, it's time to think about where to store it. Your chosen exchange will keep it for you, which is handy if you plan to sell or trade it right away. Otherwise, it's safer to store it in a private wallet.
There are several options for cryptocurrency wallets. Make sure to choose one compatible with ADA, as some only work with Bitcoin, Ethereum, or other coins.
Some options work with mobile devices and others with desktops. Some are hot wallets, also called software wallets, which means they connect to the internet. Cold or hardware wallets, on the other hand, don't connect to the internet.
One software option is Daedalus, a desktop wallet designed for Cardano and ADA. Daedalus is a full node wallet, which means that it downloads a full copy of the blockchain. Full nodes take up more space on your computer, but they're safer and more secure.
Another advantage of Daedalus is that if you want to, you can use it to stake your ADA, earning more tokens over time. Staking your tokens is how blocks are verified on a PoS blockchain.
Other software wallet options include Atomic Wallet, which is desktop-based, and Yoroi, which is browser-based. Like Daedalus, Yoroi offers the option to stake your ADA and earn rewards. Lastly, Exodus is another solid choice worth considering.
Cold wallets are the most secure option, but they're a little less convenient if you plan to trade often. These wallets look similar to USB drives and plug into your computer. Popular options include Ledger and the Trezor Model T, both of which work with Cardano. Note that the Trezor One is compatible with fewer coins and doesn't support Cardano.
If you're going to purchase a high volume of ADA or another crypto, you can have two wallets. Keep most of your cryptocurrency in a secure cold wallet. Then, keep a smaller amount in a hot wallet, ready to trade.
| | | | |
| --- | --- | --- | --- |
| | | | |
| Our Rating | | | |
| Model | Ledger Nano X | Trezor Model T | Exodus Wallet |
| Price | $119 | $170 | Free download |
| Supported Coins | BTC, ETH, LTC, BNB, ADA, LINK, DOT, DOGE, UNI – See full list | BTC, ETH, LTC, BNB, ADA, LINK, DOT, DOGE, UNI – See full list | BTC, ETH, LTC, BNB, ADA, LINK, DOT, DOGE, UNI – See full list |
| Best For | Security features | Supports over 1600 coins | Desktop users |
| | | | |
---
What Is Unique About Cardano?
Cardano is the biggest blockchain to use proof-of-stake. Ethereum is working on converting to PoS, but the process is occurring gradually. Because PoS is so much less energy-intensive than PoW, fans of Cardano call it "the green coin."
Cardano's layered architecture, which includes different layers for settlement and computation, is another unique feature.
The team behind Cardano uses a peer review process when developing and releasing new features. They request that academics review any changes and agree to them before release.
That attention to detail is reflected in Cardano's use of the Haskell programming language. Haskell isn't one of the most popular languages out there, but Cardano's team chose it because it results in code that is precise and highly reliable.
---
Cardano Pros
Every cryptocurrency has pros and cons. Here are some of the benefits of the Cardano network and its token, ADA.
Environmentally-friendly proof-of-stake mechanism
Real-world applications, such as the partnership with Ethiopia's Ministry of Education
New developments are peer-reviewed
---
Cardano Cons
Here are some of the disadvantages of Cardano you should be aware of before you invest.
Some features are still in development, most notably smart contracts
ADA's value has been volatile.
Stiff competition from other third-generation blockchains
---
Final Thoughts
The ADA token has had a lucrative year so far. And there are several intriguing developments in the works for Cardano.
While any crypto investment is risky, if you want to buy, this is certainly one to consider.
You also won't need thousands of dollars to buy a whole token, as you currently would with Bitcoin or Ethereum. We'll see how things go, but as of this writing, you can purchase one ADA for less than $3.00.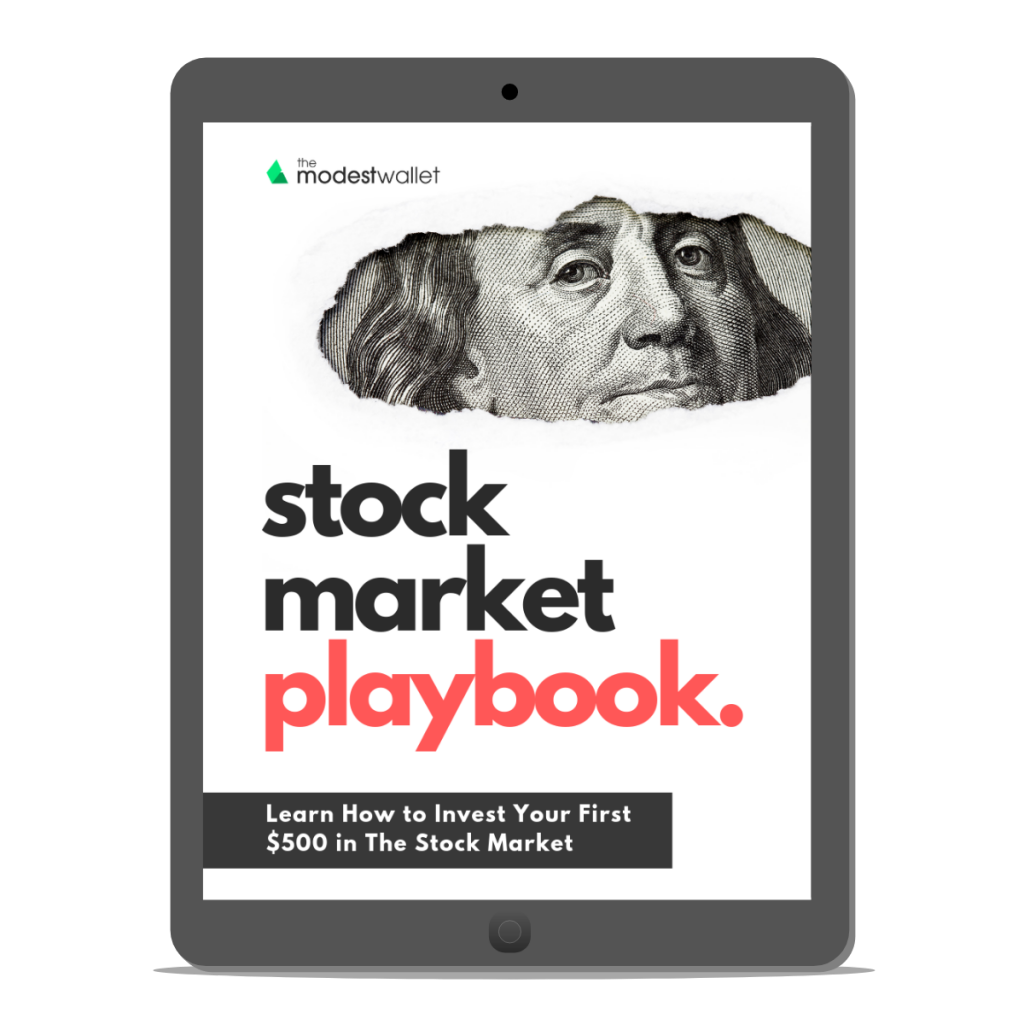 Get our free Stock Market Playbook to learn how to invest your first $500 in the stock market.
Plus our best money tips delivered straight to your inbox.

Amy Besen is a freelance finance writer who covers topics including the gig economy, small business funding, and FinTech. Before starting her writing business in 2019, Amy worked in financial services for 12 years. She believes in helping people access the tools and knowledge they need to make better decisions about money.