How to Buy Chainlink (LINK): A Step-by-Step Guide
Many or all of the products featured on this page are from our sponsors who compensate us. This may influence which products we write about and where and how the product appears on a page. However, this does not influence our evaluations. Our opinions are our own. Here is a list of our partners and here is how we make money.
---
The information provided on this page is for educational purposes only. The Modest Wallet is a financial publisher that does not offer any personal financial advice or advocate the purchase or sale of any security or investment for any specific individual.
Chainlink is a network that aims to bridge a gap in blockchain technology in a creative way. Essentially, blockchains are very secure, but they don't have an inherent way to gather information from external sources. Chainlink offers a solution to this problem.
In this article, we'll cover how Chainlink works, what's unique about the network, and how you can invest in its token, LINK.
Crypto Name: Chainlink
Ticker Symbol: LINK
Asset Type: Token
Max Supply: 1,000,000,000
What Is Chainlink?
Chainlink is an application that connects blockchains with external data.
In other words, Chainlink is a decentralized oracle network. An oracle is any system that provides data from outside of a blockchain. This data can come from a variety of places. One example is market data from a source such as the New York Stock Exchange.
When smart contracts work with oracles, they become more robust by accessing real-world information.
Chainlink has pioneered hybrid smart contracts, also called hybrid contracts. These contracts use both on-chain and off-chain computing sources. They emphasize privacy, security, and scalability.
The company's CEO, entrepreneur Sergey Nazarov, previously co-founded SmartContract, which inspired his work with Chainlink.
Like many protocols, Chainlink has its own token, called LINK. The token launched in December of 2017, a few months after Chainlink was announced.
In 2019, Google announced a collaboration with Chainlink to help Ethereum app developers use off-chain data. That same year, Chainlink also announced a partnership with software company Oracle. The goal of that project was to offer financial support for startups to prepare them to sell API data to Oracle's customers.
How Does Chainlink Work?
As described above, the Chainlink network works by providing smart contracts with off-chain data. Oracles, such as those that are part of the Chainlink system, enable connectivity using APIs and data feeds.
Chainlink's creators often refer to "real world" applications. Here are some examples to help demonstrate the appeal of connecting on-chain and off-chain information:
Flight insurance: Real-time flight information (off-chain data) shows that a flight is delayed or canceled. A smart contract uses this information to refund ticket holders immediately.
Employee pay: Time-tracking software shows an employee's hours worked (off-chain data). This information prompts a smart contract to deposit the person's pay into their bank account.
Utility bills: Meters track people's energy and water usage (off-chain data). When this data connects to a smart contract, users are automatically billed for their usage.
Chainlink is open-source and operated by community members. People who run existing APIs can sell their data to Chainlink users to earn money and gain a new revenue source.
The Chainlink network is truly decentralized; it's operated by hundreds of community-run "nodes." This model contributes to Chainlink's high level of security and its ability to scale as users can add more nodes at any time.
Chainlink's cryptocurrency, LINK, is an ERC-20 token that operates on the Ethereum blockchain. Ethereum is currently moving from a Proof-of-Work (PoW) mining mechanism to Proof-of-Stake (PoS). PoS is more scalable and energy-efficient.
When Chainlink's creators launched LINK in 2017, they announced a total supply of one billion tokens. As of the publication of this article, about 44% have been mined.
How to Buy Chainlink Tokens (LINK)
Interested in purchasing LINK tokens? You're not alone. Many investors believe that Chainlink will keep getting more popular, and LINK, its token, will do the same. Chainlink offers a unique solution to a common problem and now is an exciting time to get involved.
Still, you should keep in mind that investing in cryptocurrency is inherently risky. Remember your budget and risk tolerance when you invest. Consider checking with a financial advisor before making any significant purchases.
Step 1: Open an Account Online
While Chainlink is a decentralized network, you can purchase its token, LINK, on a centralized exchange. Several popular exchanges support it, so you can choose the one you like. Some options include Gemini, Coinbase, and Kraken.
You can compare commission fees, minimum starting balance, and other features to choose a broker that matches your goals. Just make sure that LINK is listed for purchase.
To open an account, enter your name and email address and choose a secure password. You'll typically need to verify your email address as well as a second factor, such as your phone number.
Next, provide proof of your identity by uploading a driver's license, passport, or other government-issued ID. Most sites require you to be 18 or older to register.
You may need to answer some questions, such as where you'll obtain the funds you plan to invest. You might also have to enter the last four digits of your social security number. These steps are necessary to confirm your identity and prevent illegal activity.
| | | | |
| --- | --- | --- | --- |
| | | | |
| Our Rating | | | |
| Fees | 0.5% spread fee and a flat / variable fee | Up to 1.49% of order value | 0.00% to 0.26% |
| Crypto supported | 50+ (including AND, BAT, BCH, BNT, BSV, BTC, CGLD, COMP, CVC, DAI, DASH, DOGE) | 40+ (including BTC, ETH, LTC, BCH, ZEC, GUSD, LINK, OXT, DAI, BAT, AMP, COMP, PAXG, ZRX, BAL, CRV, MANA) | 50+ (including ZRX, AAVE, GHST, ALGO, ANKR, ANT, REP, REPV2, BAL, BNT, BAT, BTC, BCH, ADA, LINK) |
| Promotions | Get $5 in free Bitcoin | $10 worth of Bitcoin (*after buying or selling $100) | None |
| Highlight | Large number of supported cryptocurrencies | Earn crypto interest on balances | Margin and futures trading available |
| Best For | Crypto investors | Earning interest on crypto | Crypto traders |
| | | | |
Step 2: Fund Your Account
Once you've created your account, you can deposit the funds you'll use to purchase LINK. You can typically use a credit card or a transfer from your bank account. If you already own cryptocurrencies such as Ethereum or Bitcoin, you can trade them for LINK.
When you choose a payment method, look into whether there are any fees. For example, there might be a credit card processing fee or a fee for trading with specific cryptocurrencies.
Some sites only allow you to use cryptocurrency to make purchases, so you'll need to buy some before you begin. Follow your specific broker's instructions for how to fund your account.
Step 3: Make Your Purchase
Now, you're ready to purchase LINK. Make sure that you're signed in to your account and then navigate to the appropriate page within your chosen exchange to buy Chainlink. Select the amount you want to buy.
There's usually a small commission fee for trades, so keep that in mind when choosing an amount. The specific fee varies depending on the broker and the amount you're trading. There may also be a minimum trade amount.
Most brokers require you to choose a type of order when you make your purchase:
Market order: You choose the quantity you want at the current listed price. The broker completes your order immediately.
Limit order: You choose the price you want to pay. When the token reaches your chosen limit price, the broker completes your order and notifies you.
Step 4: Consider a Wallet
Congratulations! You've completed your Chainlink purchase.
You can keep your cryptocurrency hosted in an exchange if you want to, but it's more secure to keep it in a private wallet.
Many wallets that support Ethereum work with LINK, but it's a wise idea to confirm before you buy. Depending on your needs, you can consider hot, cold, software, hardware, mobile, and desktop wallets.
A mobile wallet is one you access from your phone on the go, while you access a desktop wallet from your computer.
Hot or software wallets connect to the internet and you can access them by signing in from different locations. They're more convenient if you buy and sell cryptocurrency frequently. Some options to explore include the web-based wallet MyEtherWallet, the mobile Coinbase Wallet app, and the browser extension MetaMask.
A hardware wallet looks similar to a USB flash drive and plugs into your computer. It's a type of cold wallet, which means it doesn't connect to the internet. This type of wallet is the most secure. Popular models include the Trezor Model T and the Ledger Nano X. These options are confirmed to work with LINK tokens.
| | | | |
| --- | --- | --- | --- |
| | | | |
| Our Rating | | | |
| Model | Ledger Nano X | Trezor Model T | ShapeShift KeepKey |
| Price | $119 | $170 | $49 |
| Supported Coins | BTC, ETH, LTC, BNB, ADA, LINK, DOT, DOGE, UNI – See full list | BTC, ETH, LTC, BNB, ADA, LINK, DOT, DOGE, UNI – See full list | BTC, ETH, LTC, BNB, XRP, LINK, DOGE, UNI – See full list |
| Best For | Solid security features | Supports over 1600 coins | Budget friendly |
| | | | |
What Is Unique About Chainlink?
Chainlink is among the first networks to bring off-chain data into smart contracts. This feature is crucial to expanding what smart contracts and decentralized finance can offer.
There are several unique aspects to the Chainlink network in terms of data quality, flexibility, and security.
The data that the network brings into the blockchain is consistently high-quality. This is because of Chainlink's credential management capabilities; data comes from password-protected sources. The way the network works ensures that external data is vetted for quality.
The network is flexible in that anyone can use it. Data is available to any blockchain, not just Ethereum. Anyone can use it, from individuals to traditional financial enterprises such as banks or credit card companies.
For security, Chainlink relies on a "defense in depth" approach. There are many different solutions that increase the network's reliability, safety, and privacy. Some of these solutions include cryptography, hardware, reputation systems, and more.
Chainlink Pros
Below are some advantages of the Chainlink network and LINK:
Chainlink's partnerships with Google, Oracle, and Swift indicate a promising future.
Open-source technology that anyone can contribute to and benefit from
Chainlink Cons
Here are some of the disadvantages of Chainlink and LINK:
Uses Ethereum blockchain and suffers from the same limitations: slowness and lack of energy efficiency
LINK's value has been volatile, rising from $2 in early 2020 to $36 in early 2021 before dropping off again in March. In May, it rebounded to nearly $50.
Final Thoughts
Chainlink offers an intriguing solution to one of blockchain's most pervasive challenges. Its partnerships with companies like Google show the technology's staying power. Now might be a great time to invest in LINK, although it's been volatile throughout 2021 so far.
By addressing real-world applications of blockchain technology, Chainlink aims to do good in its community. You may be able to contribute to this goal and make some cash by investing.
Depending on your tech skills, you could even consider earning money from Chainlink by selling API data to its network.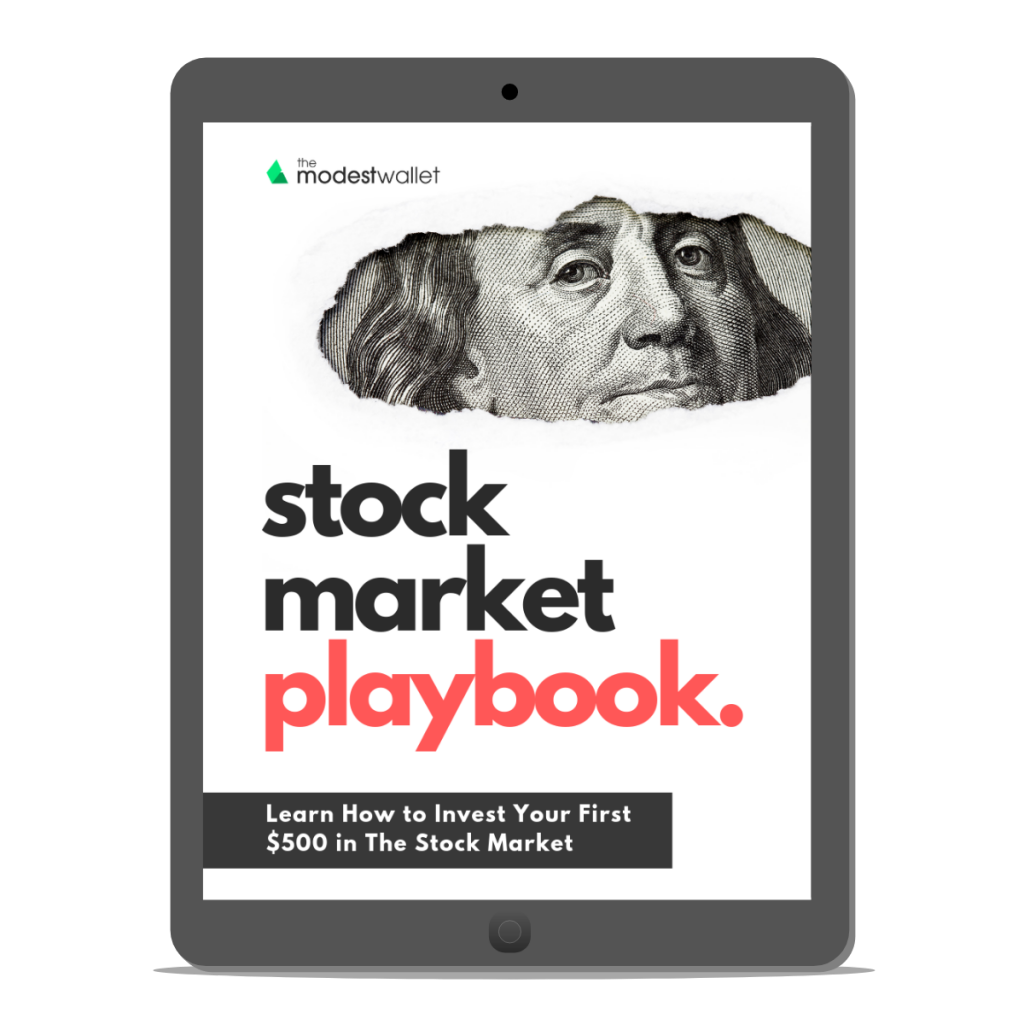 Get our free Stock Market Playbook to learn how to invest your first $500 in the stock market.
Plus our best money tips delivered straight to your inbox.

Amy Besen is a freelance finance writer who covers topics including the gig economy, small business funding, and FinTech. Before starting her writing business in 2019, Amy worked in financial services for 12 years. She believes in helping people access the tools and knowledge they need to make better decisions about money.