How to Buy Dogecoin (DOGE): A Step-by-Step Guide
Many or all of the products featured on this page are from our sponsors who compensate us. This may influence which products we write about and where and how the product appears on a page. However, this does not influence our evaluations. Our opinions are our own. Here is a list of our partners and here is how we make money.
---
The information provided on this page is for educational purposes only. The Modest Wallet is a financial publisher that does not offer any personal financial advice or advocate the purchase or sale of any security or investment for any specific individual.
Dogecoin might have started as a joke cryptocurrency based on a dog meme, but in 2021, investors stopped laughing. That's because the coin's value rose 12,000% at one point in 2021. It's now the 10th cryptocurrency in the world in terms of market cap.
Wondering if you should buy DOGE? We'll tell you how to get started while keeping your funds safe. And, we'll go over what else you should know about this unique coin.
Crypto Name: Dogecoin
Ticker Symbol: DOGE
Asset Type: Coin
Max Supply: N/A
What Is Dogecoin?
Dogecoin began in 2013 as a fork from Litecoin and an homage to the "doge" Internet meme. The meme features a Shiba Inu dog that is also part of the cryptocurrency's logo.
Software engineers Billy Markus and Jackson Palmer founded Dogecoin as a joke. They intended it to be a fun and silly response to the intense focus on Bitcoin at the time.
How Does Dogecoin Work?
Dogecoin (DOGE) is a straightforward cryptocurrency. It doesn't have a unique blockchain, as it's built on the Litecoin blockchain, and it doesn't use smart contracts. It's mostly used to tip people who share quality content on sites like Reddit and Twitter.
Critics of the coin say that it doesn't have any inherent utility. This take isn't surprising for a coin that started as a joke based on a dog meme. Much of its popularity is due to celebrity endorsements from people like Elon Musk and Mark Cuban.
Cuban has said that the coin's value is in entertainment and education about cryptocurrency. The billionaire shared that he bought some DOGE with his 11-year-old son. The two have enjoyed watching the coin rise and fall in value.
The cryptocurrency has also been involved in charity efforts. In 2014, fans raised $36,000 in Dogecoin to help send the Jamaican Bobsled Team to the Sochi Winter Olympics. That same year, the Doge4Water fundraiser contributed more than $30,000 to bring clean drinking water to a Kenyan community. On Reddit, DOGE is said to stand for "Do Only Good Everyday."
Like Bitcoin and Litecoin, Doge uses a PoW (Proof of Work) mechanism for mining. It uses the same Scrypt algorithm as Litecoin and it takes one minute to mine a new block.
While PoW mining isn't the most energy-efficient method, Dogecoin consumes relatively little electricity. Its average usage is around 0.12 kWh per transaction, compared to 707 kWh for Bitcoin.
There isn't a cap on the supply of Dogecoin. This is different from other popular coins, such as Bitcoin, which has a cap of 21 million. As of September 2021, there were around 131 billion DOGE in circulation.
How to Buy Dogecoin (DOGE)
Buying Dogecoin is relatively easy, thanks to online exchanges. Here, we'll go over each step, from creating an account to storing your coins safely.
Remember, investing in cryptocurrency is a risk. Before you buy, review your budget and risk tolerance. If you need help or plan to make a large purchase, consider speaking with a financial advisor. They can also help you understand if there are tax implications from your investment.
Step 1: Open an Account Online
The simplest way to buy DOGE is through a cryptocurrency exchange. Many exchanges support Dogecoin, but double-check before you sign up. Some options we recommend include Crypto.com, Coinbase, and Gemini.
While most major exchanges work similarly, there are a few factors to look out for when you choose one. Some offer signup bonuses, like $5 in Bitcoin when you create an account with Coinbase.
Look at transaction fees and how they vary based on funding method, which we'll discuss in the next section. Consider how user-friendly a site is, especially if you're new to buying crypto.
Most importantly, do some research on how secure a site is. While less well-known sites might offer lower fees, they can also be riskier. Read reviews to make sure your exchange is reputable.
When you're ready to sign up, the exchange you choose will walk you through the steps. You'll need to provide information about yourself, beginning with your name and email address. Next, you'll provide a photo ID and the last four digits of your social security number. This is to prevent illegal activity such as money laundering.
| | | | |
| --- | --- | --- | --- |
| | | | |
| Our Rating | | | |
| Fees | 0.5% spread fee and a flat / variable fee | Up to 1.49% of order value | 0.00% to 0.26% |
| Crypto supported | 50+ (including AND, BAT, BCH, BNT, BSV, BTC, CGLD, COMP, CVC, DAI, DASH, DOGE) | 40+ (including BTC, ETH, LTC, BCH, ZEC, GUSD, LINK, OXT, DAI, BAT, AMP, COMP, PAXG, ZRX, BAL, CRV, MANA) | 50+ (including ZRX, AAVE, GHST, ALGO, ANKR, ANT, REP, REPV2, BAL, BNT, BAT, BTC, BCH, ADA, LINK) |
| Promotions | Get $5 in free Bitcoin | $10 worth of Bitcoin (*after buying or selling $100) | None |
| Highlight | Large number of supported cryptocurrencies | Earn crypto interest on balances | Margin and futures trading available |
| Best For | Crypto investors | Earning interest on crypto | Crypto traders |
| | | | |
Step 2: Fund Your Account
Once your account is up and running, the next step is to decide how to fund it. There are several options, including credit cards, bank or wire transfers, and PayPal. If you already own another form of cryptocurrency, you may be able to trade it directly for Dogecoin.
Credit cards are the quickest and most convenient option, but they can also be the most expensive. Make sure you understand the fees involved. Most exchanges charge card processing fees and your credit card issuer might also charge you for using your card to buy crypto.
A wire or bank account transfer takes a bit longer but is usually cheaper. Depending on your bank and when you initiate the transfer, these methods take between one and five business days. Before you start, you'll need to link your bank account with your exchange account.
Coinbase and Crypto.com let you use your PayPal account to make purchases, while Gemini currently does not.
Step 3: Make Your Purchase
When you have created and funded your account, you're ready to buy. Check the current price of Dogecoin on your chosen exchange.
Next, you'll decide on the type of order you want to complete:
Market order: Choose the quantity you want at the current price. The exchange completes your order immediately.
Limit order: Choose the price you want to pay. When DOGE reaches that price, the exchange completes your order and notifies you.
Along with the order type, you'll see any commission fees on the checkout page.
Click "Buy" or "Buy Now" to complete your order.
Step 4: Consider a Wallet
The exchange you use to buy your Dogecoin will probably also store it for you. However, unless you plan to sell or trade right away, it's a good idea to transfer your coins to a safe place. Keeping them in an exchange is a little less secure than a private wallet.
There are tons of options for private cryptocurrency wallets. First, decide whether you want a hot or cold wallet.
Hot wallets are also called software wallets. They connect to the internet and are a tiny bit less secure than cold wallets, but they're more convenient if you plan to trade often. There are different options for desktop software, mobile apps, and browser extensions. Just make sure to choose one that works with Dogecoin.
Dogecoin itself offers two software wallets: Multidoge and Dogecoin Core. Both can be installed on your computer. Multidoge is a "light" wallet, which offers fast sync times, while Dogecoin Core is a "full" wallet. With Core, you download the full blockchain. This type of full-node wallet takes up more space, but it has some advantages, like supporting larger transactions.
There's also a mobile wallet for Android called Dogecoin Wallet.
Cold wallets are hardware wallets. They look similar to a USB drive and plug into your computer. Because they don't connect to the internet, they're extremely secure. As with hot wallets, make sure any cold wallet you choose supports Doge.
Some popular hardware wallets for Dogecoin include the Ledger Nano S, Ledger Nano X, and the Ellipal Titan.
| | | | |
| --- | --- | --- | --- |
| | | | |
| Our Rating | | | |
| Model | Ledger Nano X | Ledger Nano S | Ellipal Titan |
| Price | $119 | $59 | $159 |
| Supported Coins | BTC, ETH, LTC, BNB, ADA, LINK, DOT, DOGE, UNI – See full list | BTC, ETH, LTC, BNB, ADA, LINK, DOT, DOGE, UNI – See full list | BTC, ETH, LTC, BNB, ADA, LINK DOT, DOGE, UNI – See full list |
| Best For | Solid security features | Compact and affordable | Air-gapped hardware wallet |
| | | | |
What Is Unique About Dogecoin?
Unlike Bitcoin, Litecoin, and other popular cryptocurrencies, Dogecoin is inflationary. This means that there isn't a cap on its supply.
Largely due to being inflationary, Dogecoin's price stays very low. Currently, the cost of one DOGE is about $0.24. One Bitcoin, on the other hand, is $53,905.70.
Dogecoin's origins as a joke currency also differentiate it from other cryptos.
Dogecoin Pros
Here are some of Dogecoin's benefits.
Community: Dogecoin's fans might be even more loyal than Bitcoin's. They stand by the coin through its highs and lows, and they include celebrities from Elon Musk to Snoop Dogg. They also use the coins to support charity causes.
Fun: Dogecoin might be the most fun coin to invest in, even if it doesn't end up being the most lucrative.
Accessibility: Due to DOGE's low price, you don't need thousands of dollars to own a whole coin, as you would with Bitcoin. The price of one Dogecoin is likely to remain below a dollar.
Dogecoin Cons
All cryptocurrencies have downsides. Here are some of the cons of Dogecoin you should know about before you buy.
Lack of utility: Dogecoin has less potential for real-world benefit than other coins, even as a digital currency.
Lower acceptance: There are a number of stores that take payment in DOGE. But its acceptance is nowhere near that of Bitcoin or others like Ethereum.
Inflation: Because there is no cap on the supply of Dogecoin, there is no built-in scarcity. This keeps its value lower than other coins.
Dogecoin FAQ
Have questions about Dogecoin? Here are our answers.
Is Dogecoin a Stock?
Dogecoin isn't a stock. You can invest in it, somewhat similarly to how you would invest in stock. But Dogecoin is a digital currency.
Cryptocurrencies like Dogecoin are not traded on stock exchanges like NYSE or NASDAQ. Instead, you can trade it on crypto-specific exchanges. Options include sites like Crypto.com, Gemini, Coinbase, and Kraken.
Is It Safe to Buy Dogecoin on Robinhood?
Robinhood doesn't let you move coins off its platform. It also doesn't let you transfer coins into your Robinhood account. And, it doesn't give you access to your private key.
Whether Robinhood is safe depends on your goals. If you want an easy way to try out trading some Dogecoin, it should work just fine.
If you want more control over your DOGE, try an exchange like Crypto.com. These exchanges let you transfer your coins to a private wallet. With a wallet, you have access to your private key. You're also safer from hacks and other potential security risks.
Is Dogecoin a Scam?
No, Dogecoin is not a scam. However, it is a risky investment, since it's a meme cryptocurrency with questionable utility.
It's easy to get swept up in the excitement of a cute, fun cryptocurrency, especially when the value soars 400% in a week. Just make sure you're careful too.
Why Is Dogecoin So Cheap?
The primary reason Dogecoin is cheap is that there's so much of it and not enough demand. There's no cap on the supply, and there are currently more than 130 billion Dogecoins in circulation. Every minute, miners add 10,000 more DOGE to the network. This adds up to more than five billion coins per year.
Any cryptocurrency without a limit on the number of coins is an inflationary currency. Coins that do have a limit, like Bitcoin and Litecoin, are deflationary. Users have less incentive to buy and store inflationary coins because there is no limit to their supply. As a result, the price of inflationary coins remains low.
Additionally, Dogecoin's relative lack of value as a currency or for other purposes keeps its price low.
Final Thoughts
Many cryptocurrency experts are skeptical that Dogecoin's value will continue to rise. But stranger things have certainly happened in this field. With its low price and availability on most exchanges, it's easy for new investors to get started with DOGE. As long as you don't invest an outrageous amount, this can be a fun way to learn about trading crypto.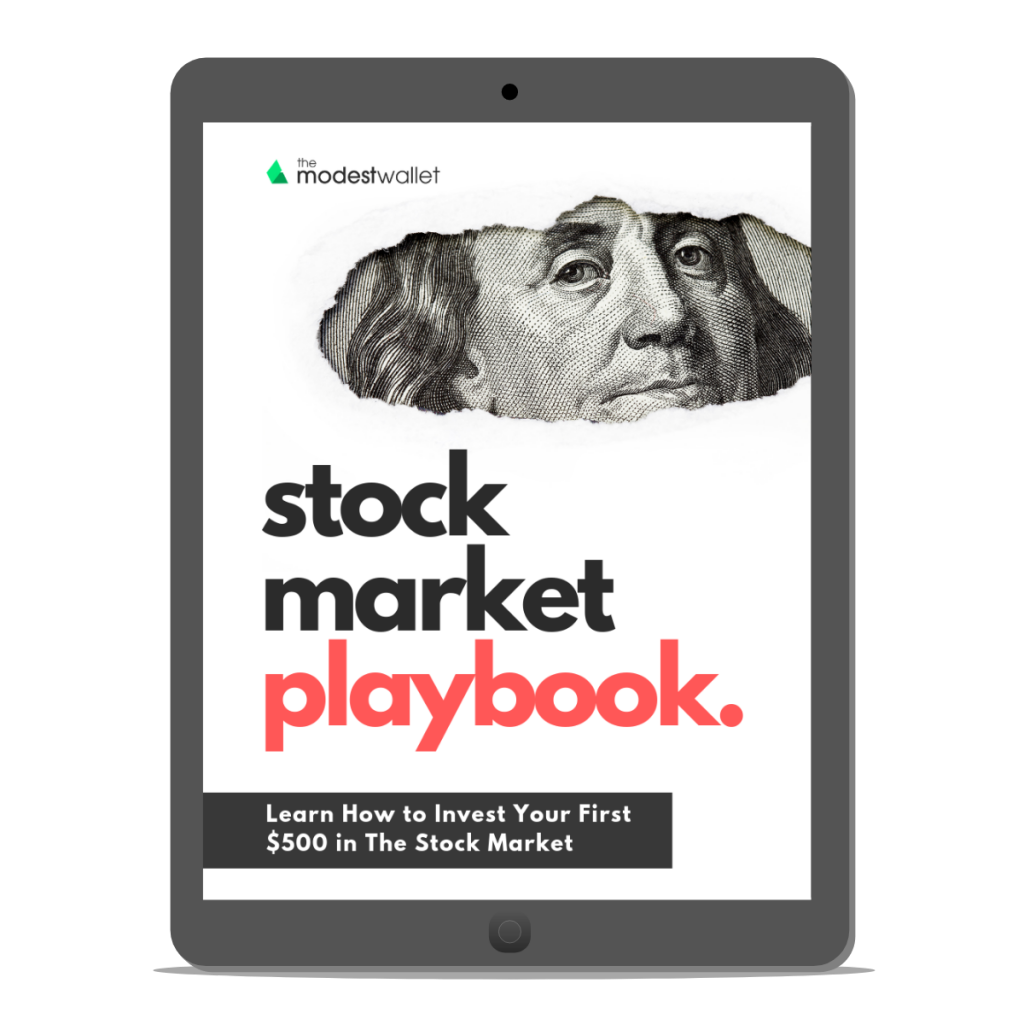 Get our free Stock Market Playbook to learn how to invest your first $500 in the stock market.
Plus our best money tips delivered straight to your inbox.

Amy Besen is a freelance finance writer who covers topics including the gig economy, small business funding, and FinTech. Before starting her writing business in 2019, Amy worked in financial services for 12 years. She believes in helping people access the tools and knowledge they need to make better decisions about money.