How to Buy Ethereum (ETH): A Step-by-Step Guide
Many or all of the products featured on this page are from our sponsors who compensate us. This may influence which products we write about and where and how the product appears on a page. However, this does not influence our evaluations. Our opinions are our own. Here is a list of our partners and here is how we make money.
---
The information provided on this page is for educational purposes only. The Modest Wallet is a financial publisher that does not offer any personal financial advice or advocate the purchase or sale of any security or investment for any specific individual.
Ethereum is one of the biggest cryptocurrencies in the world, with a market cap nearing $400 billion. In May of 2021, a single Ethereum token was worth more than $4,000.
Even if you're not a crypto enthusiast (yet), you might be wondering what's involved in buying into this market. Luckily, there are plenty of trustworthy crypto exchanges that make it easy to get started.
This article will cover how to buy Ethereum, what makes its platform unique, and some of its pros and cons.
Crypto Name: Ethereum
Ticker Symbol: ETH
Asset Type: Coin
Max Supply: N/A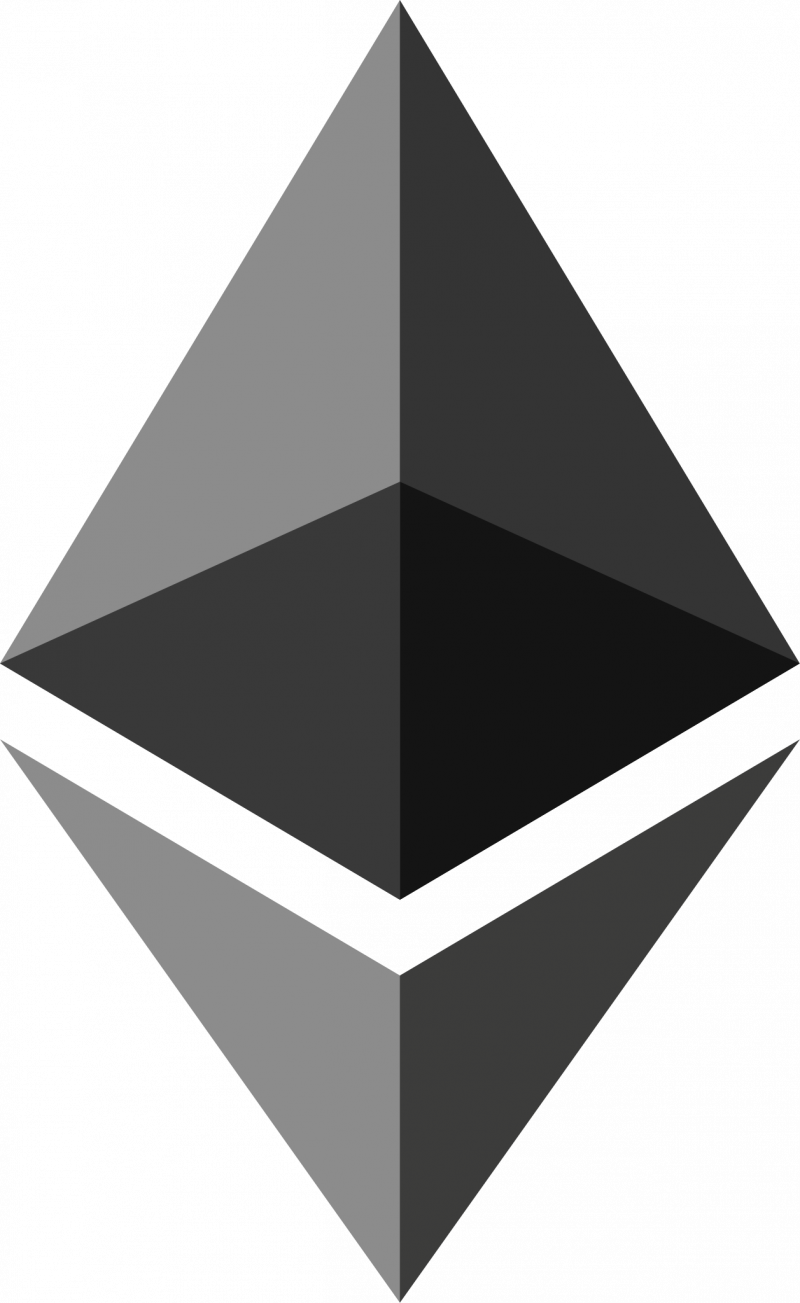 What Is Ethereum?
Ethereum is a decentralized, open-source blockchain. Its cryptocurrency, Ether or ETH, is one of the largest in the world based on market capitalization—second only to Bitcoin.
Founder Vitalik Buterin proposed the platform in 2013 and launched it in 2015.
How Does Ethereum Work?
One of the primary ways people use the Ethereum blockchain is to create dapps (decentralized applications). Dapps rely on smart contracts, which are programs or bits of code that run automatically.
Since dapps are decentralized, they don't require an intermediary to make things happen. Here are some examples of services dapps can offer:
Person-to-person payments
Buying music or art directly from the artist
Crowdfunding
In these examples, you don't need a payment processor, music label or agent, or crowdfunding site. Instead, the smart contract automatically handles the payment, and both parties receive what they agreed to.
The Ethereum blockchain, which supports smart contracts, runs on Ether. Ether (ETH) is Ethereum's token. At launch, 72 million ETH were generated. There is not an overall cap on the amount of ETH; instead, its supply increases each year.
Ethereum currently operates as a proof-of-work (PoW) system. PoW is an algorithm that people use to add blocks to a blockchain, a process known as mining. This system involves solving complex mathematical computations. It's very secure but requires a lot of computing power.
In 2017, Ethereum's developers began shifting it to proof-of-stake (PoS). PoS is a faster and more energy-efficient method of mining. This shift is part of Eth2, the second version of Ethereum.
Another goal of Eth2 is to make the network more scalable without reducing security or decentralization. The ability to grow the network has been an ongoing concern in the Ethereum community. Buterin has described this challenge as the blockchain trilemma. Between scalability, security, and decentralization, users must choose two at the expense of the third.
There are a few different proposals to solve the scalability problem. They include sharding and sidechains.
The Ethereum platform has drawn the attention of major companies like Tesla, Square, Inc., and more. In August of 2021, Microsoft announced that it plans to use the Ethereum blockchain to fight digital piracy.
How to Buy Ethereum (ETH)
As of our publication date, Ethereum's price is around $3,200. On the first day it launched, August 7, 2015, it closed at $2.77. Its high price to date was $4,376.31 on May 12, 2021.
As you can guess, there have been some ups and downs between these dates. Many investors have made an impressive amount of money from Ethereum.
Here, we'll describe how to buy it yourself.
Before you purchase any cryptocurrency, keep in mind that there are risks involved. No matter how exciting ETH seems, don't invest more than you can afford to lose.
There are also tax implications to consider. Buying ETH doesn't require you to pay any taxes. But if you trade it for another cryptocurrency, use it to purchase goods or services, or sell it, that's a taxable event. When you do decide to sell, consider speaking with a tax advisor.
Step 1: Open an Account Online
First, choose an exchange or brokerage and open an account. These exchanges let you trade regular fiat currencies, such as US dollars, for cryptocurrencies.
Since Ethereum is among the most popular cryptocurrencies on the market today, most exchanges support it. Some options we like include Kraken, Coinbase, and Gemini. These platforms are user-friendly and offer support as you get started.
To choose a platform, compare reviews and features like commission fees and minimum balances. Some exchanges offer signup bonuses, such as cashback after you've traded a certain amount.
When you've made your choice, go ahead and create an account. Most sites require two-factor authentication, so you'll need to provide an email address and a phone number.
There are several steps to complete your account setup. This is because, in the US, sites that handle cryptocurrencies have to follow regulations to avoid money laundering.
You'll need to enter general information about yourself, such as your full name, address, and employer. You'll also need to upload an image of your government-issued photo ID. You may be asked to enter the last four digits of your social security number.
| | | | |
| --- | --- | --- | --- |
| | | | |
| Our Rating | | | |
| Fees | 0.5% spread fee and a flat / variable fee | Up to 1.49% of order value | 0.00% to 0.26% |
| Crypto supported | 50+ (including AND, BAT, BCH, BNT, BSV, BTC, CGLD, COMP, CVC, DAI, DASH, DOGE) | 40+ (including BTC, ETH, LTC, BCH, ZEC, GUSD, LINK, OXT, DAI, BAT, AMP, COMP, PAXG, ZRX, BAL, CRV, MANA) | 50+ (including ZRX, AAVE, GHST, ALGO, ANKR, ANT, REP, REPV2, BAL, BNT, BAT, BTC, BCH, ADA, LINK) |
| Promotions | Get $5 in free Bitcoin | $10 worth of Bitcoin (*after buying or selling $100) | None |
| Highlight | Large number of supported cryptocurrencies | Earn crypto interest on balances | Margin and futures trading available |
| Best For | Crypto investors | Earning interest on crypto | Crypto traders |
| | | | |
Step 2: Fund Your Account
After account setup, the next step is to deposit funds. There are a few different ways you can purchase ETH. If you already have another form of cryptocurrency, such as Bitcoin, you can trade it in. If not, you'll trade US dollars or your local currency for Ether.
Depending on the exchange you're using, you can use a credit or debit card. Or, you can deposit funds from your checking or savings account. Other options include a wire transfer or a PayPal deposit. The fees for each method vary, so pay attention to them when deciding on how to proceed.
Credit card payments are often the most expensive option, but they are instantaneous. Bank transfers, while cheaper, can take a few days to go through.
Note that some credit card companies consider buying crypto the same as a cash advance. This means that they charge cash advance interest rates, which are typically high—from 10% up to 25%. You might also have a cash advance fee in addition to interest. Check with your card issuer or review your contract before using your card.
Each exchange offers instructions for funding your account in case you need help.
Step 3: Make Your Purchase
Now, you're ready to buy your ETH. Ideally, you've already thought carefully about the amount you want to buy. Remember that you don't have to buy an entire token. You can buy a small percentage if you prefer, similar to buying a fractional share of a stock. However, there may be a minimum trade amount.
You can buy Ethereum at any time of day or night. You're not limited by market hours like you would be with stocks.
Most exchanges require you to select the type of order you want to complete:
Market order: You choose a quantity at the current price. Your broker completes the order immediately.
Limit order: You choose the price you want to pay. When the market reaches that price, your broker completes your order.
Purchases are not reversible, so double-check your order details carefully before you proceed.
The purchase screen will show the quantity of ETH you're buying along with the price in dollars or other currency you've chosen. The fee amount is also listed. You can confirm the type of order you're completing, either market or limit.
Some exchanges let you preview or otherwise confirm your order. When you're ready, click the "Buy" or "Buy Now" button.
Congratulations! You've completed your first ETH purchase.
Step 4: Consider a Wallet
Once your order is complete, your ETH will appear in your exchange account. It's a good idea to transfer it to a secure private wallet unless you plan to trade again right away. Off-exchange wallets, also called self-hosted wallets, are more secure than hosting within an exchange.
There is a wide range of wallet options that work with Ethereum. You can use a hot wallet, which is software-based and connects to the internet. Or you can use a cold wallet, which is hardware-based and does not connect to the internet. Cold wallets are more secure but are slightly less convenient if you plan to trade often.
Factors to consider when choosing a wallet include price, security, and convenience. If you want to purchase other coins, you should look into whether the wallet supports them. Not all wallets support all coins.
Be sure to find a wallet that lets you control your private key. This ensures that you have control over your ETH. However, it's crucial to keep track of your key so you can access your wallet. People have lost millions of dollars in Bitcoin by losing their keys. There are different formats for cryptocurrency keys, but in many cases, it's a 51-digit alphanumeric code.
For hot wallets, depending on your preferences, you can use a web-based wallet, a mobile or desktop app, or a browser extension.
Popular hot or software wallets include the following:
Cold wallets typically look like USB flash drives and plug into your computer to transfer cryptocurrency. Prices vary, but a common range is $50 to $150.
Popular cold or hardware wallets include the following:
If you plan to purchase a large amount of ETH, you may want to consider having both hardware and software wallets. You can keep most of your tokens in a hardware wallet and a smaller amount in a software wallet ready for trading.
| | | | |
| --- | --- | --- | --- |
| | | | |
| Our Rating | | | |
| Model | Ledger Nano X | Trezor Model T | ShapeShift KeepKey |
| Price | $119 | $170 | $49 |
| Supported Coins | BTC, ETH, LTC, BNB, ADA, LINK, DOT, DOGE, UNI – See full list | BTC, ETH, LTC, BNB, ADA, LINK, DOT, DOGE, UNI – See full list | BTC, ETH, LTC, BNB, XRP, LINK, DOGE, UNI – See full list |
| Best For | Solid security features | Supports over 1600 coins | Budget friendly |
| | | | |
What Is Unique About Ethereum?
Ether is a cryptocurrency, like Bitcoin. Although there are similarities between the two and other cryptos, there are also some key differences.
Ethereum's main purpose isn't to serve as a monetary system. Instead, it's to operate smart contracts and decentralized applications. Other platforms have arisen that support smart contracts, but Ethereum was the first.
Ethereum, the blockchain, supports Bitcoin, ETH, and many other cryptocurrencies. Because ETH supports this blockchain, an increase in demand for computing power means that the demand for ETH increases as well. This is different from other currencies, whose coins are what creates demand.
Ethereum Pros
Any blockchain and cryptocurrency have pros and cons. As one of the pioneers and giants in the industry, Ethereum has a lot to recommend it. This is true for using the platform and for trading ETH. Here are some of the advantages you should know about.
Ethereum's relationships with companies like Microsoft show staying power and inspire confidence.
The move to proof-of-stake will increase speed and energy efficiency.
Eth2, or Ethereum 2.0, aims to improve security and scalability.
The blockchain's code is open-source, meaning anyone can learn from it, contribute, and build on its foundation.
Ethereum Cons
Here are some of Ethereum and Ether's disadvantages:
There's stiff competition from platforms like Cardano, which already uses a PoS system and whose fans call it "the green coin."
There are challenges with improving scalability. This is known as the blockchain trilemma, which refers to the balance between scalability, decentralization, and stability.
ETH's value has been volatile. While this is true with any cryptocurrency, it's important to keep in mind when purchasing.
Final Thoughts
Ethereum is incredibly popular right now. No one can predict for sure where it will go in the months and years to come, but it's not too late to buy-in. Eth2 is still in the works. Innovators are coming up with new dapps and ways to use the blockchain every day.
If you've never purchased cryptocurrency before, ETH may be a great way to dive in. Using an exchange site makes it easy to buy. And, while new competitors pop up all the time, Ethereum is at the forefront of blockchain technology. Buying some ETH yourself lets you get involved in this exciting world.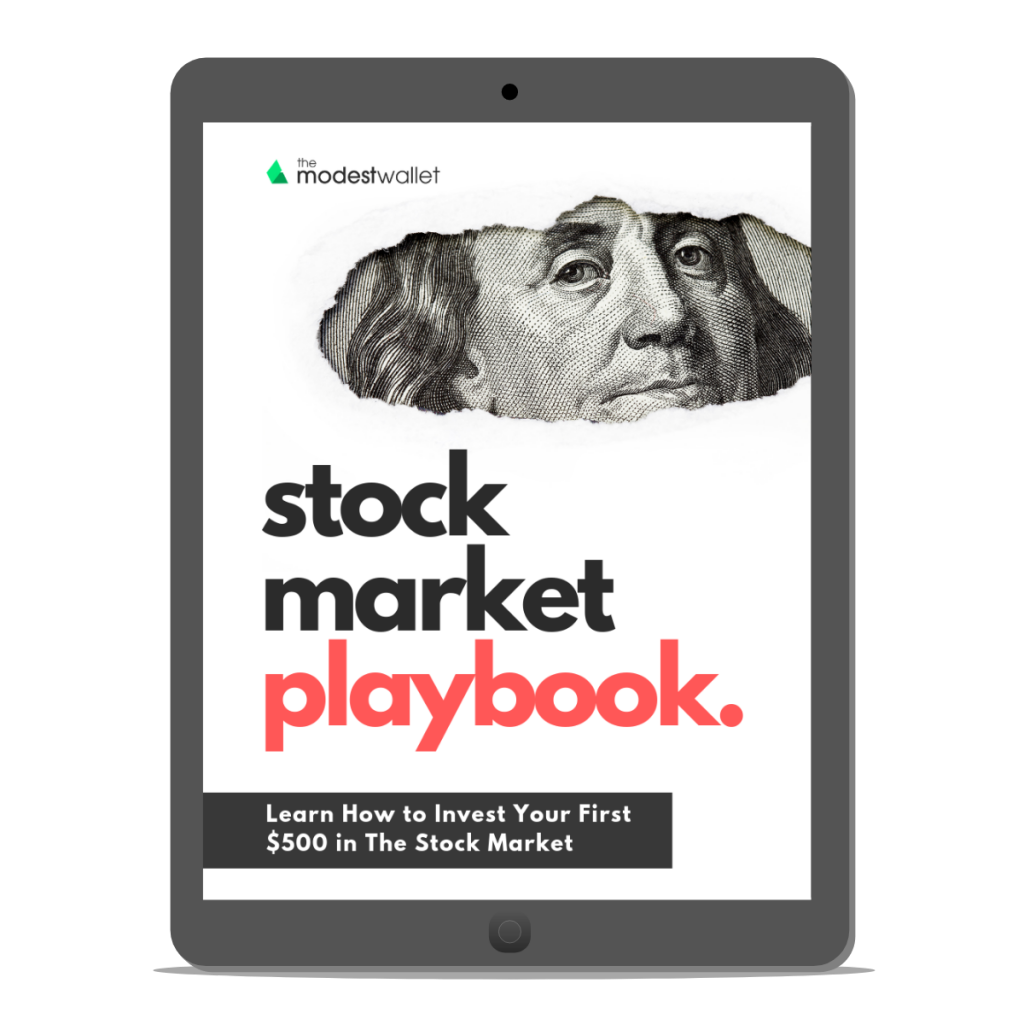 Get our free Stock Market Playbook to learn how to invest your first $500 in the stock market.
Plus our best money tips delivered straight to your inbox.

Amy Besen is a freelance finance writer who covers topics including the gig economy, small business funding, and FinTech. Before starting her writing business in 2019, Amy worked in financial services for 12 years. She believes in helping people access the tools and knowledge they need to make better decisions about money.