Many or all of the products featured on this page are from our sponsors who compensate us. This may influence which products we write about and where and how the product appears on a page. However, this does not influence our evaluations. Our opinions are our own. Here is a list of our partners and here is how we make money.
The information provided on this page is for educational purposes only. The Modest Wallet is a financial publisher that does not offer any personal financial advice or advocate the purchase or sale of any security or investment for any specific individual.
Litecoin is one of the world's most well-known cryptocurrencies. It launched in 2011 as a faster, cheaper alternative to Bitcoin.
At one time, Litecoin (LTC) was #3 in terms of market capitalization. While it has dropped from that spot, it's still an extremely popular investment.
Keep reading to learn more about Litecoin and how to buy it while keeping yourself and your money safe.
What Is Litecoin?
Litecoin is a decentralized cryptocurrency that uses blockchain technology, like Bitcoin. Litecoin's primary purpose is to support payments and its creators call it "the cryptocurrency for payments."
Former Google employee Charlie Lee created the Litecoin platform in 2011.
How Does Litecoin Work?
Litecoin (LTC) began as a fork from Bitcoin. It uses the same protocol, but Litecoin transactions are faster. Each LTC transaction takes about two-and-a-half minutes compared to nine for Bitcoin. The transaction fees are also cheaper.
Like Bitcoin, Litecoin uses a proof-of-work (PoW) mechanism to mine coins. However, where Bitcoin uses a SHA-256 hash function, Litecoin uses an algorithm called Scrypt. Scrypt is less complex, which is why Litecoin's block time is faster. 
There is a maximum supply of 84 million Litecoins. It's a deflationary currency, which means that over time, coins become more scarce. Currently, around 68.5 million coins are in circulation.
While Litecoin has mostly focused on payments, the platform has recently announced some new features. These developments include support for smart contracts and NFTs (non-fungible tokens).
An NFT is a digital asset stored on a blockchain. NFTs are unique, indestructible, and can't be faked. Examples of items that people turn into tokens include collectibles and artwork. You might even have heard that Twitter founder Jack Dorsey sold an NFT of his first Tweet for more than $2.9 million.
How to Buy Litecoin (LTC)
The easiest way to buy Litecoin is to use an online exchange or brokerage. Below, we'll walk you through the steps to make your first purchase.
As with any cryptocurrency, there are risks when it comes to investing in Litecoin. Consider your budget and risk tolerance before you buy.
Another reason to be cautious is that there are a lot of scammers taking advantage of people new to crypto. This is why it's a good idea to use a well-known exchange. Don't be tempted by questionable sites offering low fees and cheap coins.
With any site, double-check the URL before entering payment information.
Step 1: Open an Account Online
First, choose the exchange you want to use. The most important step is to make sure the exchange supports Litecoin. Since it's a popular coin, many of them do. However, you might want to take some time to think about whether you'll trade smaller coins in the future.
Other factors to consider include fees, minimum trade amounts, and ease of use. Online reviews can give you a feel for what you might like (and dislike) about each exchange.
Some popular options that support Litecoin include Kraken, Coinbase, and Gemini.
Once you've chosen an exchange, it's time to set up your account. While this process is straightforward, there are several steps. You'll need to validate your identity before you can begin trading. This is because cryptocurrency exchanges have to follow KYC — or Know Your Customer — processes to ensure they aren't allowing money laundering.
Start by entering your full name, email address, and phone number, along with a secure password. From there, you'll need to provide your date of birth and address.
Most sites ask for the last four digits of your social security number. Some also ask for additional information about you, such as your place of employment. Finally, you'll need to upload a government-issued photo ID, like a driver's license or passport.
| | | | |
| --- | --- | --- | --- |
| Our Rating | | | |
| Fees | 0.5% spread fee and a flat / variable fee | Up to 1.49% of order value | 0.00% to 0.26% |
| Crypto supported | 50+ (including AND, BAT, BCH, BNT, BSV, BTC, CGLD, COMP, CVC, DAI, DASH, DOGE) | 40+ (including BTC, ETH, LTC, BCH, ZEC, GUSD, LINK, OXT, DAI, BAT, AMP, COMP, PAXG, ZRX, BAL, CRV, MANA) | 50+ (including ZRX, AAVE, GHST, ALGO, ANKR, ANT, REP, REPV2, BAL, BNT, BAT, BTC, BCH, ADA, LINK) |
| Promotion | Get $5 in free Bitcoin | $10 worth of Bitcoin (*after buying or selling $100) | None |
| Highlight | Large number of supported cryptocurrencies | Earn crypto interest on balances | Margin and futures trading available |
| Best For | Crypto investors | Earning interest on crypto | Crypto traders |
| | | | |
Step 2: Fund Your Account
Now that your account is ready, you can choose your source of funding.
Credit cards may be the most convenient option, but they're often the most expensive in terms of fees. In addition to the processing fees that your exchange charges, your card issuer might also charge you. Some issuers consider buying cryptocurrency a form of cash advance.
Slower but more affordable funding options include wire and bank transfers.
Some exchanges, including Coinbase, allow you to use your PayPal account to make purchases. Kraken and Gemini currently don't accept PayPal.
If you own another cryptocurrency, such as Bitcoin or Ethereum, you can trade it for Litecoin. Follow the instructions on your chosen exchange. And, pay attention to any fees and each coin's current value before you trade.
Step 3: Make Your Purchase
Once you've created your account and funded it, you can make your purchase. To do so, you'll complete a buy order.
There are different types of buy orders. The most common include market and limit orders:
Market order: Choose the amount of Litecoin you want to buy at the current price. Your broker will complete your order immediately.
Limit order: Choose the price you want to pay for your Litecoin. When the coin reaches your limit price, your broker will complete your order.
On the purchase page, you'll select the type of order along with relevant details such as the amount you want to buy. You'll also see the fees for your order on this page.
When you're ready, you can click to complete your purchase.
Step 4: Consider a Wallet
Now that you've bought your Litecoin, it's time to think about where to keep it. While most exchanges will host cryptocurrency for you, it's more secure to transfer it to a wallet.
There are a ton of different options for crypto-wallets. Some factors to think about include security, privacy, and convenience. Most importantly, the wallet you choose needs to support LTC.
To ensure you have control over your Litecoin, look for a wallet that gives you access to your private key. You'll need to keep track of this unique key, which is usually a long string of alphanumeric characters. It's worth doing so to keep your coins safe and private.
Next, you'll need to decide whether you want a hot wallet, a cold wallet, or both. A hot wallet uses software to connect to the internet. There are mobile, desktop, and browser-based options.
One popular software wallet that supports Litecoin is the Coinbase Wallet. This app and browser extension is separate from the Coinbase exchange, and it gives users control over their private keys.
Atomic Wallet is also well-rated and works with LTC. This wallet is desktop-based and free to download.
A cold wallet is a device that plugs into your computer and offers physical storage. These wallets don't connect to the internet, so they're a little less convenient in terms of accessing your coins. But they're highly secure.
Popular hardware wallets that work with Litecoin include the Ledger Nano X and Nano S and the Trezor Model T.
You can always have both a hot wallet and a cold wallet. This works especially well if you plan to buy a large amount of LTC. You can keep most of your coins safe in your cold wallet and a convenient smaller amount in a software wallet.
| | | | |
| --- | --- | --- | --- |
| Our Rating | | | |
| Model | Ledger Nano X | Trezor Model T | Atomic Wallet |
| Price | $119 | $170 | Free download |
| Supported Coins | BTC, ETH, LTC, BNB, ADA, LINK, DOT, DOGE, UNI - See full list | BTC, ETH, LTC, BNB, ADA, LINK, DOT, DOGE, UNI - See full list | BTC, ETH, LTC, BNB, ADA, LINK DOT, DOGE, UNI - See full list |
| Best For | Security features | Supports over 1600 coins | Multi-asset holders |
| | | | |
What Is Unique About Litecoin?
Charlie Lee, Litecoin's creator, has called it "the silver to Bitcoin's gold." While the two coins use similar technology and focus on payments, there are also differences. Lee's goal with Litecoin was to improve speed and accessibility.
Lee sees Litecoin as a complement to Bitcoin rather than a competitor.
The Litecoin platform has been used to test some new developments before they're released to Bitcoin. This willingness to test out new features supports Lee's desire to use LTC as a supplement to Bitcoin.
One example is Segregated Witness or SegWit. This development helps with scalability by separating each transaction into two smaller segments. After SegWit's success on the Litecoin blockchain, Bitcoin has gradually adopted it as well.
Litecoin is currently accepted as a payment method at more than 2,000 businesses across the globe. While most of these are in the U.S. and Europe, there are also some in Australia, Argentina, Turkey, and more.
Litecoin Pros
There are pros and cons to any cryptocurrency investment. Here are some of the advantages of LTC:
Speed: Transaction verification takes 2.5 minutes.
Lower fees: The current average Litecoin transaction fee is $0.22, compared to $2.28 for Bitcoin.
Reputation: Litecoin has been well-known and respected since its launch in 2011.
Litecoin Cons
Here are some of the cons of Litecoin you should be aware of before you buy:
Competition: Some detractors see Ethereum and other coins as bigger players in today's market.
Energy efficiency: Litecoin's PoW mechanism isn't energy efficient compared to PoS. However, Litecoin's algorithm is more efficient than Bitcoin's.
Falling market share: At one point, Litecoin was number five in market cap; today, it's number 15.
Final Thoughts
Cryptocurrency exchanges have made it easy to buy coins like Litecoin. While there are some risks, from scams to crashes, there are also major potential rewards.
If you're cautious, Litecoin could be a very lucrative investment.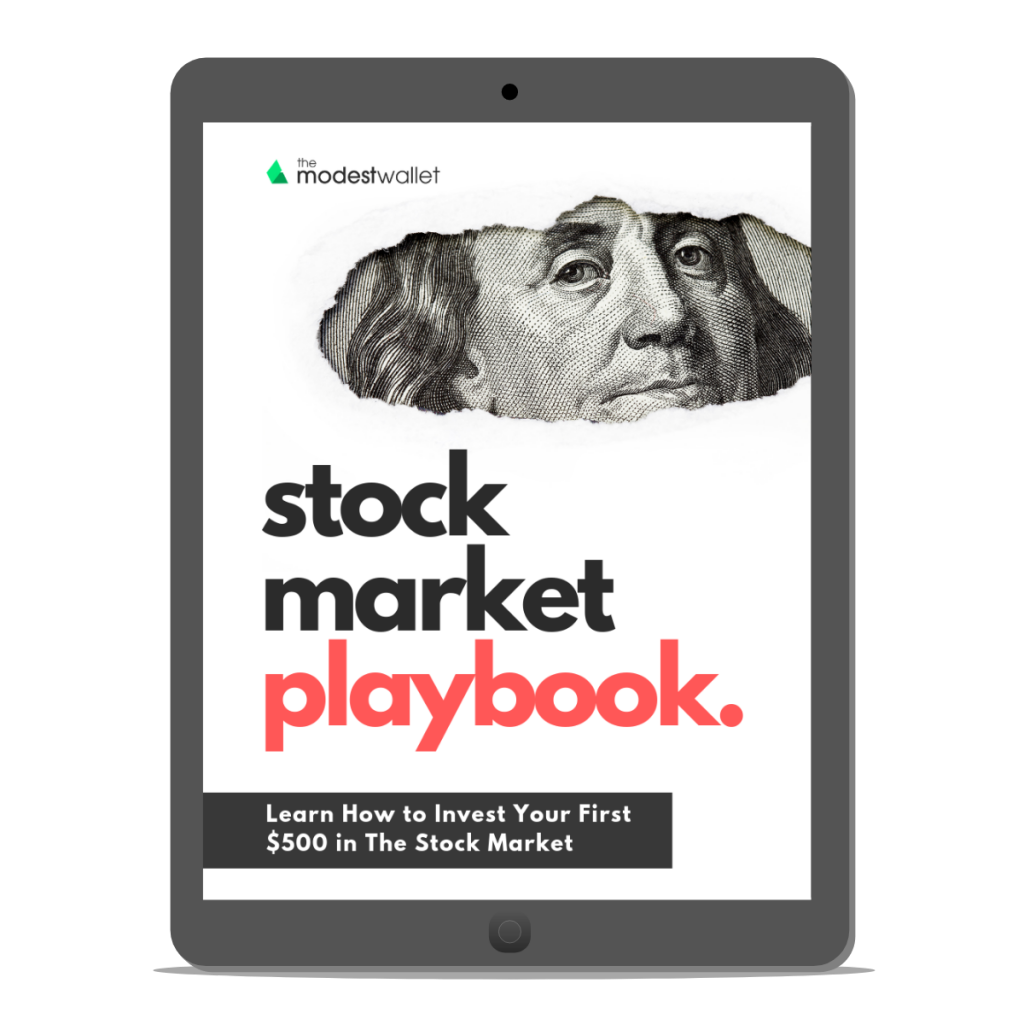 Get our free Stock Market Playbook to learn how to invest your first $500 in the stock market.
Plus our best money tips delivered straight to your inbox.

Amy Besen is a freelance finance writer who covers topics including the gig economy, small business funding, and FinTech. Before starting her writing business in 2019, Amy worked in financial services for 12 years. She believes in helping people access the tools and knowledge they need to make better decisions about money.