How to Buy Polkadot (DOT): A Step-by-Step Guide
Many or all of the products featured on this page are from our sponsors who compensate us. This may influence which products we write about and where and how the product appears on a page. However, this does not influence our evaluations. Our opinions are our own. Here is a list of our partners and here is how we make money.
---
The information provided on this page is for educational purposes only. The Modest Wallet is a financial publisher that does not offer any personal financial advice or advocate the purchase or sale of any security or investment for any specific individual.
Polkadot is a pretty complicated crypto project. Even if you're deeply immersed in blockchain tech, understanding this cryptocurrency's mission can be challenging.
However, as the DOT token continues to gain value, more investors are curious about Polkadot's unique features. Anyone interested in smart contracts may have already considered allocating some of their funds to Polkadot.
There's no telling whether Polkadot will ever unseat Ethereum, but DOT holders certainly feel it has great potential. However, new investors should be wary of jumping headfirst into the hot DOT token.
Like many other altcoins, Polkadot has plenty of pros and cons. Potential investors should thoroughly research this token's goals before learning how to buy Polkadot.
Crypto Name: Polkadot
Ticker Symbol: DOT
Asset Type: Coin
Max Supply: N/A
What Is Polkadot?
It's impossible to mention Polkadot without talking about the British computer scientist Gavin Wood. Since Polkadot's inception in 2016, Dr. Wood has been the key force driving this recent crypto project.
Before he started work on Polkadot, Gavin Wood was one of the leading figures in the Ethereum blockchain. In fact, without Gavin Wood's work on the Solidity coding language, Ethereum wouldn't be where it is today.
In a way, Polkadot is Dr. Wood's attempt to make a "better" version of Ethereum. The Polkadot blockchain is focused on creating decentralized apps (dApps) and executing smart contracts, but it has a unique underlying tech and governance structure.
According to Polkadot fans, this blockchain's "sharded" design makes it easier to scale without the risk of hard forks. Polkadot's developers are also keen to build "bridges" between various external blockchains—hence the allusion to "connecting dots" in the project's name.
Although Polkadot started raising funds in 2017, it didn't go live till 2020. The Web3 Foundation and Parity Labs are behind Polkadot's funding and development.
The Web3 Foundation offered the first rounds of DOT tokens in Initial Coin Offerings to early investors. Although the initial supply of DOT was set at 10 million, it rose to one billion after an on-chain vote in 2020. There's no capped supply for DOT and the inflation rate will vary depending on market demand, staking rewards, and governance decisions.
How Does Polkadot Work?
The tech behind Polkadot is highly intricate, but a core feature is its Relay Chain and dozens of parachains. The Relay Chain is the center of the Polkadot network and it's where all of the transactions are stored and verified.
Parachains, however, are side chains that run in parallel to the Relay Chain. Developers can build all kinds of dApps on these parachains and still enjoy the security of the Relay Chain. This gives developers a relative amount of freedom to develop their projects while still being connected to the Polkadot ecosystem.
Polkadot also uses bridges to help connect parachains with other blockchains. Instead of being cut off from the rest of crypto, Polkadot wants to integrate with other networks like Ethereum and Bitcoin.
So, how does the DOT token fit into all of this? The Polkadot network runs on a proof of stake consensus mechanism; this means participants need to lock their DOT to participate in the network.
Validators are responsible for securing the Relay Chain with their staked DOT and nominators could send their DOT tokens to these validators. There are also "collators" that help record transactions on each sharded parachain. As an extra security measure, the Polkadot network has "fishermen" who report any bad actors.
Anyone who stakes DOT enjoys various benefits, including a proportional vote in network proposals, partial fees, and interest paid in DOT. People who hold DOT could also "bond" their tokens to support promising parachain projects.
Interestingly, Polkadot has an "auction" system to decide which projects could develop on parachains. Gavin Wood also created a sister chain called Kusama, which is the testnet for Polkadot. Generally, if something does well on Kusama, it will succeed in upcoming parachain auctions.
Pro Tip: Many crypto exchanges also offer Kusama tokens to those who are interested. You could follow this coin using the ticker "KSM."
How to Buy Polkadot
Although Polkadot is a relatively new blockchain, it has garnered a lot of hype from retail and institutional investors. Indeed, in its first round of funding, the Web3 Foundation brought it in millions of dollars.
Within just a few years on the public market, the DOT token has become one of the world's best-funded cryptocurrencies.
Given the high interest in the Polkadot network, it's easy to find DOT on all of the big-name exchanges. Plus, since Polkadot is a proof of stake chain, there's a good chance your exchange offers generous staking rewards.
Step One: Find a Crypto Exchange That Sells DOT
First off, you have to find a crypto exchange that offers DOT tokens. Since Polkadot is such a popular project, most of the top-rated companies now carry plenty of DOT. For instance, you could easily buy DOT on Coinbase, Kraken, and Crypto.com. Other well-known exchanges, like KuCoin and Binance, also offer DOT.
Before you sign up for any of these exchanges, please double-check that they operate in your home state. Every territory has unique crypto regulations and not all exchanges meet the specifications of each country or region. For instance, the original Binance platform isn't available for US-based customers.
After you've verified an exchange has DOT and works in your state, you should review features like security, bank transfer options, and trading fees. Ideally, your exchange should store their crypto in hardware wallets, have robust customer service, and have an insurance policy in case of a hack.
Once you've found an exchange that meets your expectations, you'll need to sign up for their platform. Usually, you'll have to enter some KYC information such as your email, phone number, and home address. You may also have to send in a government-issued ID and your social security number for extra trading features.
| | | | |
| --- | --- | --- | --- |
| | | | |
| Our Rating | | | |
| Fees | 0.5% spread fee and a flat / variable fee | 0.00% to 0.26% | Make 0.40% / Taker 0.40% |
| Crypto supported | 50+ (including AND, BAT, BCH, BNT, BSV, BTC, CGLD, COMP, CVC, DAI, DASH, DOGE) | 50+ (including ZRX, AAVE, GHST, ALGO, ANKR, ANT, REP, REPV2, BAL, BNT, BAT, BTC, BCH, ADA, LINK) | 90+ (including BTC, ETH, LTC, CRO, ENJ, BAT, PAX, ADA, LINK, ALGO, FIL, DOT, DOGE) |
| Promotion | Get $5 in free Bitcoin | None | None |
| Highlight | Large number of supported cryptocurrencies | Margin and futures trading available | Multiple ways to earn interest, rewards, and rebates |
| Best For | Crypto investors | Crypto traders | Mobile crypto traders |
| | | | |
Step Two: Send Fiat or Crypto to Your Exchange
Once you've successfully completed your KYC requirements, you should have the option to fund your account with fiat currency. To do this, click the "Deposit" button on your exchange. Usually, this is under the "Transfer" tab.
When you're on this page, you should have the option to link your bank account or send a wire transfer. Follow the info on this page to connect your bank account or take down the transfer info provided by your exchange.
Of course, you could also fund your exchange wallet with supported cryptocurrencies.
For instance, if you wanted to send some Bitcoin to your exchange, you could open your external wallet, find Bitcoin, and click "Send." On this page, you'll need to enter the corresponding Bitcoin address on your exchange. Usually, you could copy this address onto your clipboard or scan a QR code.
After you've verified that your pasted Bitcoin address matches the one on your exchange, hit "Send" on your external wallet. Usually, you'll see a screen that lets you know the current fees on the Bitcoin network. If you're OK with those fees, hit "Confirm."
Note: You could use this method with any cryptocurrency listed on your exchange. Just be sure you have the correct crypto address for the asset you want to send. Each crypto has its own unique wallet; so, if you make a mistake, you could lose all of your tokens!
Step Three: Buy DOT Tokens
To add Polkadot to your portfolio, first search your exchange for the DOT token. It's usually not hard to miss Polkadot's bright pink color and distinctive symbol that resembles a circle made out of six ovals.
When you've found DOT on your exchange, click "Buy" next to the token. You should be able to enter how much DOT you want and which currency you'd like to use to buy DOT.
In some advanced trading platforms, you could also add "Limit" or "Market" orders on this screen. Basically, "Limit" orders set a predetermined price you're willing to buy DOT for, while "Market" orders immediately execute at the going rate.
Lastly, you'll see a confirmation screen that fills you in on any fees associated with your transaction. Hit the "Confirm" button if you're OK with those fees.
Step Four: Send DOT to an External Wallet
It may be tempting to leave your DOT on an exchange, but it's worth the extra effort to transfer your tokens to an external wallet. There's always a higher chance a centralized exchange will face a hack or suddenly freeze your account. If you want full custody over your digital funds, you should look for a software or hardware wallet that supports DOT.
Thankfully, there are plenty of high-profile wallets that offer DOT storage. Not only that, some external wallets allow you to stake your DOT while you have it in your account. This means you can earn passive income on your Polkadot holdings without going through the complex process of choosing a validator.
For instance, Ledger offers hardware wallets like the Nano S and Nano X that allow users to store and stake their DOT. Since these devices are offline, you don't have to worry about a hack.
However, if you don't want to spend the extra money on a hardware device, you could use a free software wallet like Trust Wallet, Exodus, or Coinbase Wallet. All of these "hot wallets" are highly rated, and they support the DOT token.
| | | | |
| --- | --- | --- | --- |
| | | | |
| Our Rating | | | |
| Model | Ledger Nano X | Ledger Nano S | Exodus Wallet |
| Price | $119 | $59 | Free download |
| Supported Coins | BTC, ETH, LTC, BNB, ADA, LINK, DOT, DOGE, UNI – See full list | BTC, ETH, LTC, BNB, ADA, LINK, DOT, DOGE, UNI – See full list | BTC, BCH, BTG, LTC, ETH, DASH, UNI – See full list |
| Best For | Solid security features | Compact and affordable | Desktop users |
| | | | |
What Is Unique About Polkadot?
Polkadot aims to fix two issues in the world of cryptocurrency: scalability and cross-chain communication. While Polkadot resembles Ethereum in many ways, its unique "sharded" structure gives it another dimension of complexity.
Polkadot's deliberately fragmented design gives developers the freedom to create without sacrificing the stability of a proof of stake network. Polkadot's robust governance and staking reward mechanisms also give everyone an incentive to help the network move forward.
Those who believe in Polkadot's architecture argue it could revolutionize how blockchains interact. Some have even called Polkadot a layer-0 blockchain because it seeks to intertwine all of the Internet's disparate chains. Although Polkadot's tech is still being tested, it could represent a new frontier in blockchain interoperability.
Polkadot Pros
Dynamic new technology that could revolutionize blockchain tech
Created by one of the most respected developers in cryptocurrency
Easy to earn generous staking rewards
Well-developed governance structure
Polkadot Cons
A new and untested network
Faces steep competition from chains like Ethereum
No capped supply coupled with a relatively high inflation rate
Final Thoughts
Polkadot has a lot of promise, but so do a lot of new chains in the crypto space. There's no question Polkadot enjoys a lot of support, but it's still too early to say whether or not Polkadot will overtake larger chains like Ethereum. Indeed, as Ethereum works on scaling solutions, it could dampen Polkadot's chances of success.
Whether Polkadot will thrive in the competitive crypto space is anyone's guess. Few people doubt the leadership and tech behind Polkadot's network, but only time will tell whether it can stand on its own. Anyone interested in the Polkadot project should keep these considerations in mind before investing in DOT.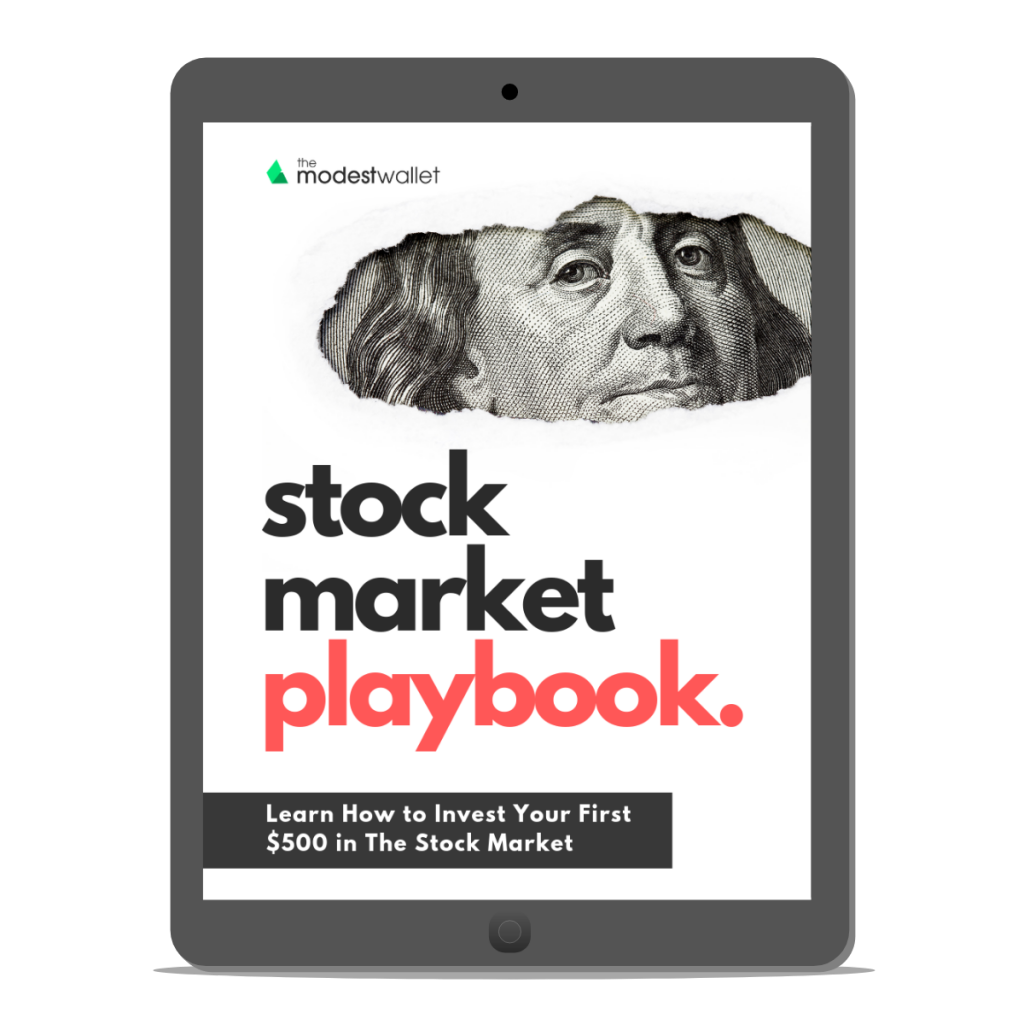 Get our free Stock Market Playbook to learn how to invest your first $500 in the stock market.
Plus our best money tips delivered straight to your inbox.

Eric Esposito is a freelance writer, editor, and cryptocurrency enthusiast. Although it took him a few years to grasp the Bitcoin revolution, Eric has become a crypto convert and long-term "hodler." Besides crypto investing, Eric is interested in helping others understand how to safely stack sats with passive income opportunities.