How to Buy Stellar Lumens (XLM): A Step-by-Step Guide
Many or all of the products featured on this page are from our sponsors who compensate us. This may influence which products we write about and where and how the product appears on a page. However, this does not influence our evaluations. Our opinions are our own. Here is a list of our partners and here is how we make money.
---
The information provided on this page is for educational purposes only. The Modest Wallet is a financial publisher that does not offer any personal financial advice or advocate the purchase or sale of any security or investment for any specific individual.
Stellar may not be the most hyped crypto project, but it has managed to gain serious traction with global policymakers and corporations. In fact, the World Economic Forum and IBM have openly supported the Stellar Lumens payment network. Plus, despite its status as a non-profit, the Stellar Development Foundation has steadily grown its user base.
Given Stellar's "stellar" rise, it has become an attractive option for retail crypto investors. Supporters claim Stellar Lumens is a revolutionary global payments network, but critics raise concerns over increased competition.
Stellar consistently ranks as one of the top-tier cryptos, but it may not suit everyone's risk tolerance. Any potential investor should carefully research this non-profit's mission before deciding whether to buy Stellar Lumens tokens.
Crypto Name: Stellar Lumen
Ticker Symbol: XRP
Asset Type: Coin
Max Supply: 50,001,806,812
What Is Stellar?
It's impossible to describe Stellar Lumens without mentioning Ripple's XRP. Indeed, both of these projects are so alike that some people find it difficult to distinguish them. Not only do Stellar and Ripple share a similar goal, but they were also co-founded by the same programmer: Jed McCaleb.
Stellar and Ripple want to create a blockchain-based global payments system that's fast, secure, and virtually feeless. Rather than relying on traditional bank transfers, anyone with access to the Internet could send money via these platforms.
Unlike Stellar, Ripple is a closed-source, for-profit project that's primarily focused on building relations with big banks (e.g., Santander and Bank of America). By contrast, Stellar is open source and non-profit. Rather than focusing on being a "banker's blockchain," Stellar claims to help ordinary people transact value without relying on a third party.
The "value" on Stellar's network comes in the form of Lumens tokens. Everyone who wants to send money through Stellar uses Lumens to pay for fees and swap between various currencies.
Interestingly, the Stellar network allows users to "tokenize" their native currencies on the blockchain. In this way, Stellar hopes to bridge the gap between the traditional fiat system and crypto.
Pro Tip: Although people often use "Stellar" and "Lumens" interchangeably, they aren't technically the same thing. Stellar is short for the "Stellar Development Foundation," which is a non-profit that created Lumens tokens in 2014.
You'll often see Lumens listed as "XLM" on cryptocurrency exchanges.
How Does Stellar Lumens Work?
Although Stellar Lumens drew inspiration from Bitcoin's "proof of work" mechanism, it uses a unique algorithmic system called the "Stellar Consensus Protocol." Nobody has to mine Lumens coins into existence. Instead, anyone who sets up a Stellar node can participate in the ledger validation process.
To oversimplify a bit, every approved validator in Stellar's system "talks to each other" when confirming a transaction. Once a consensus is reached, the transaction clears on the Stellar Net, and users should see funds in their accounts. Since computers don't have to solve complex problems to mine coins, Stellar claims it takes about five seconds for Lumens transactions to clear. Also, because Stellar is open source, anyone can view the code used in this project online.
So, where did all of these Lumens tokens come from? Well, just like Ripple, the Stellar team "pre-mined" Lumens when it formally launched in 2015. Initially, there were 100 billion Lumens tokens, but Stellar burned half of its supply in 2019.
As of 2021, the max supply of XLM tokens is ~ 50 billion and roughly 20 billion are now in circulation. Currently, the Stellar Development Foundation reserves most of the XLM tokens for investment purposes and it periodically adds tokens to the circulating supply.
Note: Because these tokens were pre-mined, people who participate in Stellar's network don't get block rewards like Bitcoin miners. Also, keep in mind that Stellar is a non-profit organization. This means validators must feel incentivized to keep the Stellar Network running without the expectation of token returns.
How to Buy Stellar Lumens (XLM)
Another feature that distinguishes Stellar Lumens from Ripple's XRP is ease of access, at least for the time being.
Since the SEC slammed Ripple with a lawsuit, it's not as easy to find XRP on exchanges. Some big companies like Coinbase, the Crypto.com app, and Binance.us banned XRP trading in 2020.
Stellar, on the other hand, doesn't seem to face the same regulatory scrutiny. This is probably because the Stellar Development Foundation is a non-profit.
These factors make it easier for people to trade XLM on big-name exchanges. If you follow the tips below, you shouldn't have an issue adding Lumens to your portfolio.
Step 1: Find a Solid Crypto Exchange with Stellar Lumens
If you don't already have a crypto trading account, you'll need to research different crypto exchanges that currently support Stellar Lumens. You also have to verify your preferred exchange works in your territory. Some states and countries have bans on select crypto companies, so please check an exchange's "Availability" tab to ensure it's OK in your area.
A few of the largest exchanges that now offer XLM include Coinbase, Crypto.com, and Kraken. You could also easily purchase XLM on Binance, KuCoin, or Binance.us.
Once you've found a few exchanges that are registered in your state, you should take a look at each company's history, track record, and security standards. Ask yourself the following questions:
Has this exchange experienced any hacks in the past?
What are the average fees for using this platform?
Is there an insurance policy on your crypto or fiat currency?
How does this company secure its crypto?
What do people say about this exchange's customer support?
After addressing each of these questions, pick the exchange that lines up with your trading preferences. When you're ready, hit your exchange's "Sign Up" button and enter the required information.
Generally, centralized exchanges ask for KYC information like your email, phone number, and home address. To remain compliant with federal authorities, you may have to share your social security number, a government-approved photo ID, and a selfie.
Not every crypto exchange has the same KYC requirements and some allow you to input more or less info for different trading privileges. Please double-check your company's KYC requirements beforehand to make sure you're comfortable giving out this info.
| | | | |
| --- | --- | --- | --- |
| | | | |
| Our Rating | | | |
| Fees | 0.5% spread fee and a flat / variable fee | 0.00% to 0.26% | Make 0.40% / Taker 0.40% |
| Crypto supported | 50+ (including AND, BAT, BCH, BNT, BSV, BTC, CGLD, COMP, CVC, DAI, DASH, DOGE) | 50+ (including ZRX, AAVE, GHST, ALGO, ANKR, ANT, REP, REPV2, BAL, BNT, BAT, BTC, BCH, ADA, LINK) | 90+ (including BTC, ETH, LTC, CRO, ENJ, BAT, PAX, ADA, LINK, ALGO, FIL, DOT, DOGE) |
| Promotion | Get $5 in free Bitcoin | None | None |
| Highlight | Large number of supported cryptocurrencies | Margin and futures trading available | Multiple ways to earn interest, rewards, and rebates |
| Best For | Crypto investors | Crypto traders | Mobile crypto traders |
| | | | |
Step 2: Send Fiat or Crypto to Your Exchange
Now that you have an account, you must transfer cash or crypto into your exchange's wallet.
There should be a "Transfer" option on your crypto exchange where you can securely link your bank account. Depending on which company you're working with, you could choose a wire transfer or an ACH deposit. Pick the transfer that works for you and enter the required banking info.
For those who already have some crypto in a separate wallet, you could transfer coins into your exchange's balance. Just double-check the crypto you want to send is supported on your trading platform.
To move crypto into your account, click on the coin you want to receive and copy the exchange's wallet address. Always double-check the crypto wallet you're copying matches the currency you wish to send. Every crypto has a unique wallet address, so sending a token to an incorrect address may result in lost funds.
When you're sure you have the correct address for your preferred crypto, open your external wallet and find the token you wish to transfer. Select "Withdraw" and paste your exchange's wallet address. Lastly, review the transaction fees and hit "Confirm" to send your coins to your exchange.
Step 3: Buy Stellar Lumens on Your Exchange
Buying XLM is similar to purchasing any other crypto on an exchange. First, find XLM in your exchange's list of supported currencies and click it. On your exchange's dedicated XLM page, you should see an option to "Buy" this currency.
Once you select the "Buy" tab, your exchange will ask how much XLM you want to purchase and what you want to use to buy it (i.e., fiat or crypto). You may also be able to select a "Market" or "Limit" order.
"Limit" orders set a predetermined price you wish to pay for XLM. Therefore, these purchases will only execute if XLM hits your target price. "Market" orders, however, will automatically buy XLM at whatever the going rate is.
After you input all the required information, you can review your total purchase amount and any associated fees. If you feel comfortable with the fees, hit "Confirm." The XLM should immediately filter into your exchange profile.
Step 4: Transfer XLM to an External Wallet
Transferring tokens off of an exchange is always an optional step. However, it's good practice to store the bulk of your crypto on an external wallet. Even the best crypto companies are more hack-prone than high-quality software wallets. Plus, many software wallets don't cost a satoshi to download.
Since XLM is a top 100 cryptocurrency, you'll have no issues finding external wallets that support this token. Here are a few of the most trusted wallets you could use to safely store XLM:
For extra security, consider purchasing a hardware wallet that supports Stellar Lumens. Since these devices aren't connected to the Internet, they offer the ultimate protection for your digital assets. Anyone thinking about holding a large amount of XLM should invest in a trusted "cold wallet."
Ledger and Trezor are the most prominent hardware wallet brands. Both of these companies offer plenty of wallet models that support XLM.
| | | | |
| --- | --- | --- | --- |
| | | | |
| Our Rating | | | |
| Model | Ledger Nano X | Trezor Model T | Exodus Wallet |
| Price | $119 | $170 | Free download |
| Supported Coins | BTC, ETH, LTC, BNB, ADA, LINK, DOT, DOGE, UNI – See full list | BTC, ETH, LTC, BNB, ADA, LINK, DOT, DOGE, UNI – See full list | BTC, BCH, BTG, LTC, ETH, DASH, UNI – See full list |
| Best For | Security features | Supports over 1600 coins | Desktop users |
| | | | |
What Is Unique About Stellar Lumens?
Despite years of development, Stellar is still struggling to get out of Ripple's shadow. Heck, some people nowadays mistakenly believe Stellar is a subsidiary of Ripple Labs!
True, Stellar and Ripple have a lot in common, but there are a few unique features in the Stellar network. Most significantly, the Stellar Development Foundation is a non-profit entity. Also, unlike Ripple, Stellar is open source. These two features seem to have helped Stellar avoid pressure from regulatory authorities like the US SEC.
Ironically, since Danelle Dixon took control of Stellar in 2019, more governmental organizations want to work with Lumens. As hinted in the intro, Stellar already has a close relationship with the World Economic Forum. Recently, the global transfer company MoneyGram also announced potential integrations with Stellar Lumens.
These high-profile partnerships — coupled with Stellar's long history and open-source code — are the main drivers behind XLM's rise to becoming a multi-billion dollar cryptocurrency.
Stellar Lumens Pros
High-profile partnerships with IBM, MoneyGram, and the World Economic Forum
Has a long track record in the crypto industry
Open-source code
Fast and virtually feeless transactions
Available on all major crypto exchanges
Stellar Lumens Cons
Faces steep competition from similar crypto projects
Criticisms of centralization
Lacks mining incentives to attract validators and developers
Final Thoughts on Buying Stellar Lumens
Is Stellar headed for the stratosphere?
Well, there's no question that Stellar has been making significant in-roads with high-ranking officials and businesses in recent years. Stellar's relatively long history, non-profit nature, and open-source code are also reasons to be optimistic for its future.
However, Stellar's goal to become the "global payment system" clashes with many other cryptos. Most notably, Stellar is far behind XRP in terms of market cap. There are also smaller crypto projects like Telcoin that are vying for a piece of the global remittances market.
While Stellar is well-positioned for success, there's no telling how it will respond to these competitive forces. Investors should have confidence that Stellar will carve out a significant place in the global payments sector if they're going to "hodl" XLM.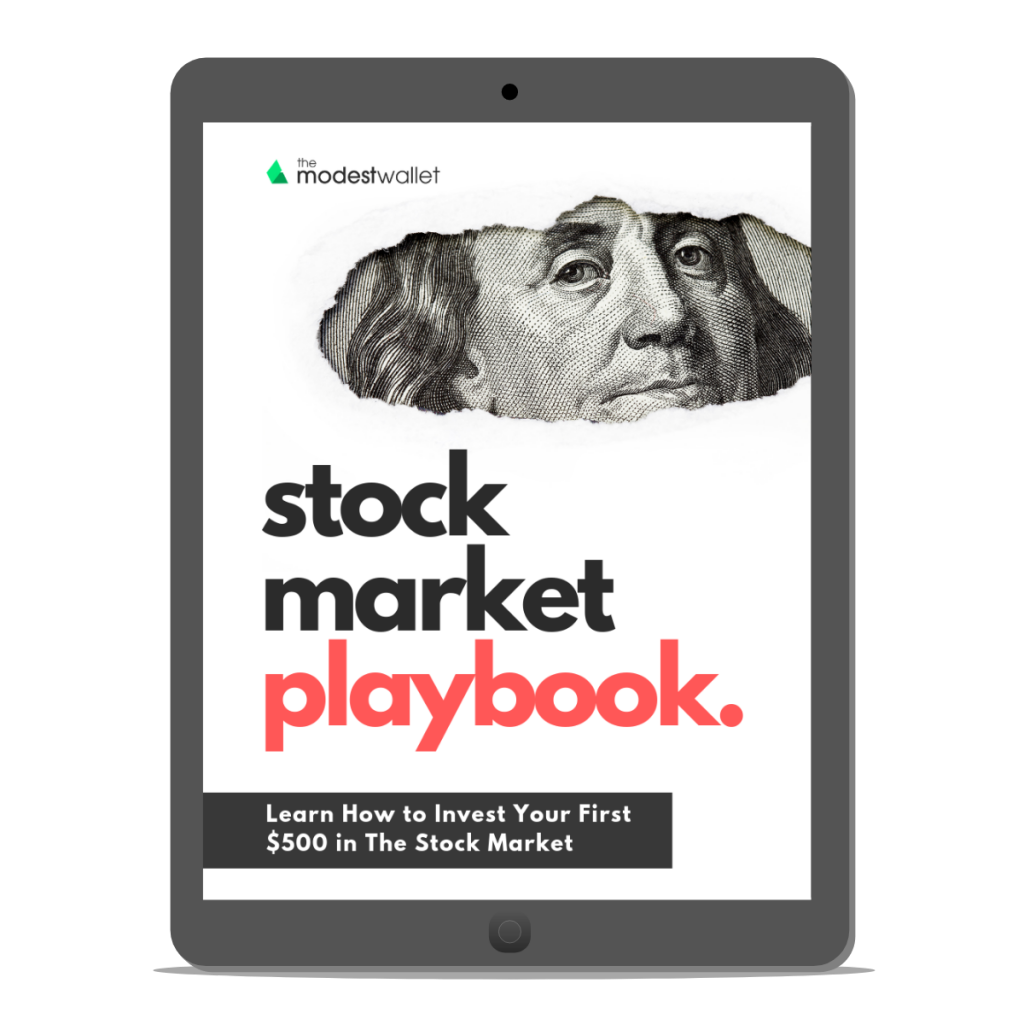 Get our free Stock Market Playbook to learn how to invest your first $500 in the stock market.
Plus our best money tips delivered straight to your inbox.

Eric Esposito is a freelance writer, editor, and cryptocurrency enthusiast. Although it took him a few years to grasp the Bitcoin revolution, Eric has become a crypto convert and long-term "hodler." Besides crypto investing, Eric is interested in helping others understand how to safely stack sats with passive income opportunities.