Many or all of the products featured on this page are from our sponsors who compensate us. This may influence which products we write about and where and how the product appears on a page. However, this does not influence our evaluations. Our opinions are our own. Here is a list of our partners and here is how we make money.
The information provided on this page is for educational purposes only. The Modest Wallet is a financial publisher that does not offer any personal financial advice or advocate the purchase or sale of any security or investment for any specific individual.
In the world of stablecoins, Tether is a titan.
Not only is Tether the oldest fiat-backed stablecoin, but it's also the largest in terms of market cap.
Since Tether is "tethered" to the US dollar, it has immense utility for crypto traders. Most metrics suggest Tether is the most traded crypto asset.
Although Tether's influence is undeniable, it's not immune to controversy. Prominent lawyers and journalists have criticized Tether Limited's lack of transparency. Plus, as more stablecoins enter the crypto market, Tether is facing steep competition.
Tether may be a "stablecoin," but nothing is truly stable in the cryptocurrency industry. There are benefits and risks investors should consider before learning how to buy Tether.
What Is Tether?
Tether is a fiat-backed, centrally-controlled stablecoin that matches the value of the US dollar. The Hong Kong-based company, Tether Limited, distributes, manages, and issues all Tether tokens in circulation.
On most crypto exchanges, you'll see Tether listed under the ticker USDT or with the symbol ₮.
Right now, Tether's market cap is roughly $75 billion. That makes Tether the fourth largest cryptocurrency after Bitcoin, Ethereum, and Binance Coin.
Since stablecoins like USDT are pegged to real-world assets, nobody buys them as a long-term "investment." The primary reason developers created Tether was to provide traders with a fast and reliable way to secure their crypto funds.
In case you haven't noticed, crypto prices can be incredibly volatile. Even today, trading between cryptos and fiat currencies is difficult, timely, and costly. Because stablecoins are already in the crypto ecosystem, they provide traders with a fast and simple way to lock in gains, cut losses, or transfer funds.
Most stories surrounding Tether's origins go back to around 2012. Allegedly, software engineer J. R. Willett first proposed building an "Omni layer" on Bitcoin's blockchain. His idea was to create novel crypto projects using Bitcoin's existing network.
These speculations eventually led to the creation of USDT, which developers first released in 2014 on top of Bitcoin's blockchain. Today, USDT is available on multiple blockchains, but it's most popular on Ethereum. Other prominent blockchains are integrated with USDT include:
Solana (SOL)
EOS (ESO)
Avalanche (AVAX)
Tron (TRX)
Algorand (ALGO)
How Does Tether Work?
Theoretically, there's an equivalent amount of fiat cash in Tether Limited's reserves to back all the USDT in circulation. Tether Limited should have one US dollar for every Tether token they mint.
In reality, there are many unresolved questions concerning how Tether Limited backs its USDT.
Initially, Tether Limited claimed to have reserves of US dollars for all of its tokens. However, in 2019, the company revised this statement to include other assets such as "receivables from loans made by Tether to third parties, which may include affiliated entities."
This "affiliated entity" is no doubt Bitfinex, which is a subsidiary of iFinex. Bitfinex is the centralized Hong Kong crypto exchange that owns Tether Limited.
In truth, nobody's 100 percent sure what's in Tether's reserves. The company released two official pie charts in 2021, but it has yet to undergo a formal third-party audit.
According to the data provided by Tether Limited, more than 70 percent of its reserves are full of commercial paper, government bonds, and corporate loans. Tether Limited also claims to hold some precious metals, cryptocurrencies, and cash as collateral, but these don't appear to be their most substantial holdings.
The lack of transparency surrounding Tether's reserves has drawn scrutiny from many lawmakers. Most significantly, New York's Attorney General Office went after Tether Limited in 2019. According to NY's AG, Tether Limited covered a loss of roughly $850 million by illegally dipping into its Tether reserves.
While Tether Limited never claimed guilt in this case, it settled with NY for $18.5 million in 2021.
People who buy USDT should never forget these tokens are "minted" by Tether Limited; USDT isn't "mined" in a decentralized system like Bitcoin. This means you need to place significant trust in a third party when buying Tether.
How to Buy Tether USDT
Despite the negative press surrounding Tether's reserves, the demand for USDT remains at all-time highs. Indeed, USDT is such a hot token that most prominent exchanges offer it.
Just keep in mind that most exchanges offer the ERC-20 version of USDT. This Ethereum-based version of Tether is by far the most actively traded token. In this guide, we'll assume you're going to buy the ERC-20 version of Tether.
Step 1: Create an Account with a Reputable Crypto Exchange
The simplest way to add USDT to your portfolio is to use a centralized crypto exchange.
Currently, Coinbase and Kraken are two of the largest and most respected American exchanges that have USDT. However, many foreign-based companies offer USDT to North American customers.
For instance, the Hong Kong-based mobile app Crypto.com now carries Tether tokens. You could also buy USDT on KuCoin, Binance.US, Binance, or FTX.
Since every state and country has unique crypto regulations, not all of these exchanges will be available in your area. So, before researching any of these suggestions, please check each exchange's availability to ensure you can legally open an account.
After verifying your exchange's availability, please research its fee structure, security standards, and ease of use. Please read reputable reviews on different exchanges to gauge their pros and cons.
After you've found the most suitable exchange for your financial goals, it's time to create a new account. Most crypto exchanges ask for basic KYC information, including your name, email address, and phone number. You may also have to provide your social security number and a picture of your driver's license to access services like bank transfers.
| | | | |
| --- | --- | --- | --- |
| Our Rating | | | |
| Fees | 0.5% spread fee and a flat / variable fee | 0.00% to 0.26% | Make 0.40% / Taker 0.40% |
| Crypto supported | 50+ (including AND, BAT, BCH, BNT, BSV, BTC, CGLD, COMP, CVC, DAI, DASH, DOGE) | 50+ (including ZRX, AAVE, GHST, ALGO, ANKR, ANT, REP, REPV2, BAL, BNT, BAT, BTC, BCH, ADA, LINK) | 90+ (including BTC, ETH, LTC, CRO, ENJ, BAT, PAX, ADA, LINK, ALGO, FIL, DOT, DOGE) |
| Promotion | Get $5 in free Bitcoin | None | None |
| Highlight | Large number of supported cryptocurrencies | Margin and futures trading available | Multiple ways to earn interest, rewards, and rebates |
| Best For | Crypto investors | Crypto traders | Mobile crypto traders |
| | | | |
Step 2: Fund Your Account with Cash or Crypto
Once your account is complete, you'll need to deposit the funds you want to trade for USDT into your exchange. If you're new to cryptocurrency investing, you'll likely transfer fiat currency from your bank via ACH or wire transfer.
Each exchange has slightly different standards for linking a bank account, so be sure to review their instructions. You could also contact customer support if you have any specific questions.
Some exchanges allow users to link a credit or debit card to their account. For those using Coinbase, you could even connect with PayPal to deposit funds. While using these options may be more convenient, you'll usually have to pay a significantly higher fee.
For those who already have cryptocurrency, you could deposit supported coins or tokens in your exchange.
To do this, first, choose a coin on your exchange. You should see a button that says "Deposit" or "Recieve" on each coin's page. After you click this link, you should see a QR code and address for your chosen cryptocurrency.
In a separate tab, open your external crypto wallet and find the coin you want to exchange. Click "Withdraw" and paste or scan your exchange wallet's address. Double-check to ensure the address matches the one on your exchange. When you're ready, confirm the transaction.
Please only send the cryptocurrency that's associated with your copied wallet address. Unfortunately, it's common for people to mix up wallets for similar-sounding cryptos like Bitcoin vs. Bitcoin Cash or Ethereum vs. Ethereum Classic.
Every cryptocurrency has a unique wallet, so you need to be extra careful when transferring tokens. If you mistakenly send the wrong coins to an address, you could lose them forever.
Step 3: Purchase USDT on Your Exchange
Now that you've successfully deposited cash or crypto into your exchange, it's time to buy some Tether!
Search through your crypto exchange's supported assets until you run across USDT. When you click on this asset, you should see an option to buy Tether.
Your exchange will ask how much USDT you want to buy and what you'll use to purchase it. After putting in all this info, you'll probably see a "Review" screen that breaks down how much it will cost to buy USDT plus any associated fees. If this all looks good to you, hit "Confirm."
Since USDT is a stablecoin, there's no need to worry about "market" or "limit" orders. Although USDT has been known to fluctuate, it's rare for one USDT to deviate by more than $0.01. For this reason, you shouldn't have to "time your trade" to get Tether at a bargain because it's always the same price.
Step 4: Transfer USDT to an External Wallet
You don't need to transfer Tether to an external wallet, but it's highly recommended.
Centralized exchanges will always be more vulnerable to hacks compared with private wallets. Also, there's no telling when an exchange could freeze your account or shut down for maintenance. Leaving funds in an exchange may be convenient for trading, but it carries a higher degree of risk.
Ideally, you should invest in a hardware wallet like a KeepKey, Ledger, or Trezor. As the name implies, hardware wallets are physical devices that plug into your computer via USB. Therefore, you need the hardware device and password or recovery seed phrase to access your crypto. Since hardware wallets aren't connected to the Internet, they're hack-proof.
However, if you're a more active crypto trader, you should consider a software wallet. These hot wallets aren't 100 percent hack-proof, but they're safer than leaving your crypto on an exchange. Plus, many software wallets are free and they interact with popular play-to-earn games, decentralized exchanges, and NFT marketplaces.
To help you on your crypto quest, here are a few hot wallets that support Tether:
| | | | |
| --- | --- | --- | --- |
| Our Rating | | | |
| Model | Ledger Nano X | Trezor Model T | ShapeShift KeepKey |
| Price | $119 | $170 | $49 |
| Supported Coins | BTC, ETH, LTC, BNB, ADA, LINK, DOT, DOGE, UNI - See full list | BTC, ETH, LTC, BNB, ADA, LINK, DOT, DOGE, UNI - See full list | BTC, ETH, LTC, BNB, XRP, LINK, DOGE, UNI - See full list |
| Best For | Security features | Supports over 1600 coins | Budget friendly |
| | | | |
What Is Unique About Tether?
For many years, Tether was the only stablecoin available to crypto traders. Although many new stablecoins have entered the game, USDT retains its top spot in this niche. Even competing tokens like USDC (read our full USDC vs. USDT comparison to learn more) and USDP are far from matching USDT's market cap.  
Arguably, the fact that USDT was the world's first stablecoin remains its defining feature. As the innovator in this field, Tether enjoys a massive first-mover advantage. Even in the face of regulatory challenges, countless crypto investors feel most comfortable using USDT for trading, borrowing, and lending.
Tether Pros
The largest and oldest stablecoin
Available on multiple blockchains
Easy to deposit in centralized or decentralized lending platforms
Easily accessible on many crypto exchanges and wallets
Tether Cons
Has yet to order a formal third-party audit
A lot of regulatory concerns
Extremely centralized
Final Thoughts on Tether
While Tether may not be as revolutionary as Bitcoin, it has had an immense influence on the cryptocurrency industry. Indeed, had it not been for USDT, we may not have had the concept of a "stablecoin." However, just because Tether was the first doesn't necessarily mean it's the best option for every investor.
Before using USDT as your go-to stablecoin, you should feel confident handing your funds to Tether Limited. Please remember this company has had previous run-ins with the law. Until Tether Limited orders a formal third-party audit, it may continue to face regulatory hassles.
On the positive side, USDT remains one of the most liquid stablecoins thanks to its high market cap and widespread adoption. This makes USDT useful for crypto trading, borrowing, or lending.
While Tether has a large following, please don't feel "tethered" to USDT. If you're not comfortable with Tether's regulatory risks, you should research other popular stablecoins like USDC, USDP, or Dai. Also, keep in mind that high-profile exchanges like Binance and Gemini offer proprietary stablecoins.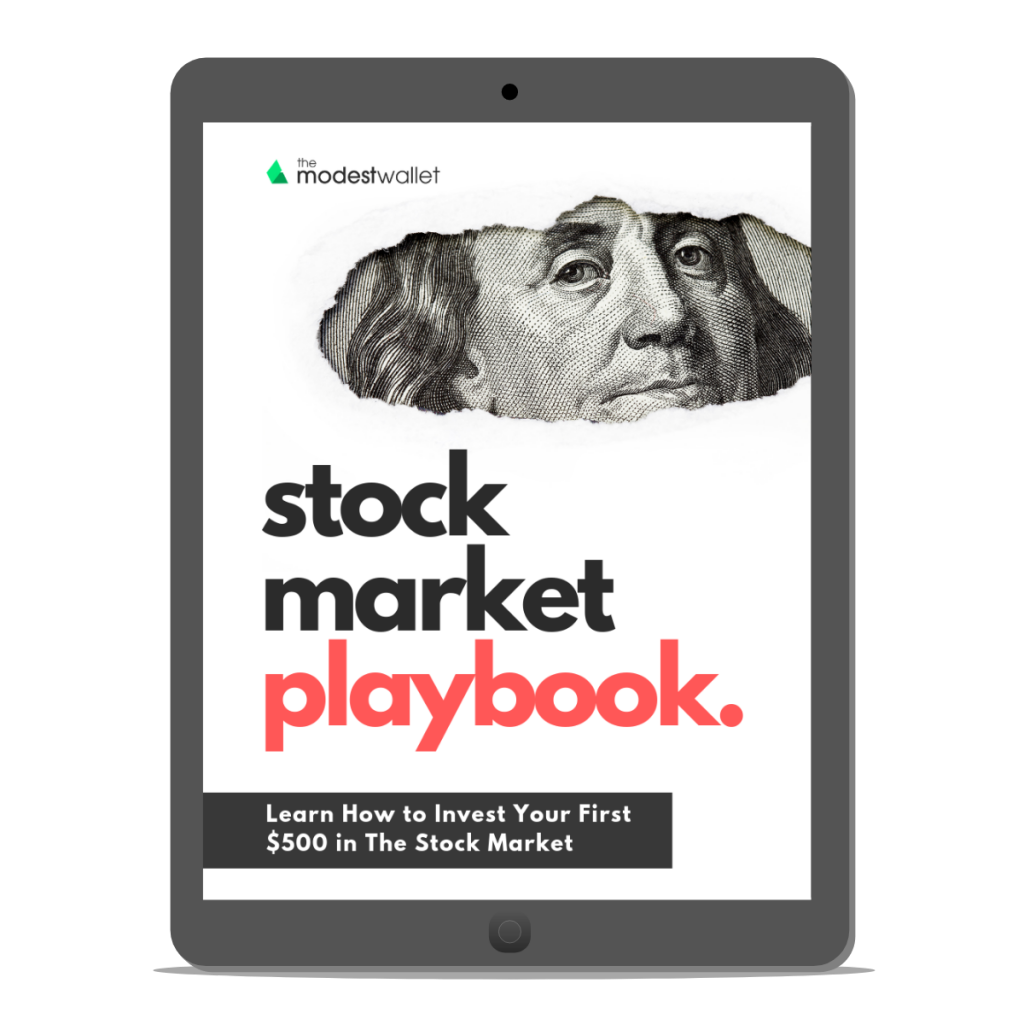 Get our free Stock Market Playbook to learn how to invest your first $500 in the stock market.
Plus our best money tips delivered straight to your inbox.
Eric Esposito is a freelance writer, editor, and cryptocurrency enthusiast. Although it took him a few years to grasp the Bitcoin revolution, Eric has become a crypto convert and long-term "hodler." Besides crypto investing, Eric is interested in helping others understand how to safely stack sats with passive income opportunities.