How to Buy Ripple (XRP): A Step-by-Step Guide
Many or all of the products featured on this page are from our sponsors who compensate us. This may influence which products we write about and where and how the product appears on a page. However, this does not influence our evaluations. Our opinions are our own. Here is a list of our partners and here is how we make money.
---
The information provided on this page is for educational purposes only. The Modest Wallet is a financial publisher that does not offer any personal financial advice or advocate the purchase or sale of any security or investment for any specific individual.
Since its launch in 2012, investors have questioned whether Ripple could be a "Bitcoin killer." It's been the second-biggest cryptocurrency in the world by market cap several times. In 2017, the coin's value increased by more than 49,500 percent.
Feeling ready to buy? You should probably also know that the U.S. Securities and Exchange Commission has filed a lawsuit against Ripple. The suit has been ongoing since December 2020.
Ripple fans and investors aren't letting that stop them, however. Ripple itself has responded to the suit, alleging that the SEC is targeting them unfairly.
While many cryptocurrency exchanges have delisted Ripple, there are still places where you can buy it. In this article, we'll tell you what you need to know about Ripple and how to buy it.
Crypto Name: Ripple
Ticker Symbol: XRP
Asset Type: Coin
Max Supply: 100,000,000,000
What Is XRP?
The Ripple umbrella includes a company (Ripple Labs Inc.), a digital payment network (RippleNet), and a cryptocurrency (XRP). All three are commonly called, simply, Ripple.
Chris Larsen and Jed McCaleb founded the company in 2012.
How Does XRP Work?
The Ripple payment network's target audience is banks and payment providers. The RippleNet blockchain offers fast, low-cost transactions compared to other networks such as Bitcoin. As a result, Ripple's fans believe that it can provide liquidity on a global scale.
The cryptocurrency acts as a go-between or bridge that makes it easy to trade any other two currencies. It facilitates trades between fiat currencies, such as USD, and other cryptos.
Unlike Bitcoin and other cryptocurrencies, XRP is not mined using a proof-of-work or proof-of-stake mechanism. Instead, XRP was "pre-mined."
When Ripple first launched, its ledger created 100 billion tokens. These XRP tokens are periodically released. As of November 2021, there are about 47 billion tokens in circulation.
To validate transactions, Ripple uses a distributed consensus mechanism. When a user creates a transaction, individual nodes decide whether to confirm it. Because there are multiple, separate nodes rather than a central authority, the platform is considered decentralized.
How to Buy XRP
In this section, we'll cover some centralized exchanges where you can buy Ripple. We'll also go through the steps to purchase and safely store your crypto.
It's important to be aware of the SEC's lawsuit against Ripple, filed in December 2020. The case states that the company should have registered XRP as a security. Securities are tradable financial assets, such as stocks or bonds.
However, Ripple registered XRP as a currency. Ripple has responded to the lawsuit by stating that the SEC previously agreed that Bitcoin and Ether are not securities.
Due to the lawsuit and the related investigation, many exchanges have delisted XRP. These exchanges include popular sites such as Coinbase, Crypto.com, and eToro.
What does delisting mean? If you're in the U.S., you won't be able to buy or trade XRP on any of these exchanges. If you already have XRP on any of them, you can continue to hold it. You can also withdraw your XRP or deposit additional coins if you want to.
The SEC's lawsuit is ongoing as of November 2021. When it's resolved, Ripple may be re-listed on various sites. In the meantime, there are other exchanges where you can trade XRP.
As with any cryptocurrency investment, do some research before you buy. And, be sure not to invest more than you can afford to lose.
Step 1: Open an Account Online
To buy Ripple, start by choosing the exchange you want to use. Uphold and Coinmama are two options that support XRP. Both sites make it easy to start an account and complete your purchase.
Once you've chosen a site, create an account. You'll need to enter general information such as your name and email address. You'll also have to upload a government-issued ID for verification purposes.
Finally, you'll need to create a secure password to access your account. If you can, it's a good idea to set up two-factor authentication to add an extra layer of security.
| | | | |
| --- | --- | --- | --- |
| | | | |
| Our Rating | | | |
| Fees | 1.00% (stocks and ETFs), 0.80% to 1.20% (cryptocurrencies), 1.05% to 3.95% (metals), 0.20% to 0.85% (forex) | XBX rate + 2%, and up to 3.9% (buying), and up to 0.9% (selling) | 0.00% to 0.26% |
| Crypto supported | 60+ (including BTC, AAVE, XRP, ETH, ADA, BAT, BCH, BNT, ALGO, FTM, GRT, HBAR, HNT, MIOTA) | 10+ (including BTC, ETH, LTC, BCH, QTUM, XRP, ETC, ADA, XTZ, EOS) | 50+ (including ZRX, AAVE, GHST, ALGO, ANKR, ANT, REP, REPV2, BAL, BNT, BAT, BTC, BCH, ADA, LINK) |
| Apps | Mobile (iOS and Android) | Mobile (iOS and Android) | Mobile (iOS and Android) |
| Promotions | None | None | None |
| Highlight | Supports multiple assets including gold and stocks | Transaction limits higher than competitors | Margin and futures trading available |
| Best For | Multi asset investors | Beginner crypto investors | Crypto traders |
| | | | |
Step 2: Fund Your Account
After you create your account, the next step is to fund it. Most exchanges allow funding via bank or wire transfer and credit or debit cards. Some accept PayPal, although Uphold and Coinmama don't currently allow PayPal payments.
When you choose a funding method, consider fees and how long payment will take. Credit cards are usually more expensive, but they're also one of the fastest options.
On Uphold, there are no fees to deposit funds using a bank account or debit card. You can also transfer for free from an existing crypto wallet if you have one. If you use a credit card, there's a deposit fee of 3.99%.
On Coinmama, there are no fees for funding via wire or bank transfer. If you use a debit or credit card, Apple Pay, or Google Pay, there is a 5% express fee.
If you want to pay by credit card, keep in mind that some card issuers will decline cryptocurrency purchases. This is typically due to the risk of fraud involved with this type of purchase. If you have any trouble, give your issuer a call at the number on your card.
Step 3: Make Your Purchase
After you decide on a funding method, you can make your purchase. First, check on XRP's price to see if you want to buy now or wait. You can then choose a type of order.
Market order: Choose the quantity of XRP you want at the current price. The exchange completes your order immediately.
Limit order: Choose the price you want to pay. When XRP reaches that price, the exchange completes your order and notifies you.
The purchase page will show your order type and payment method along with any fees. If you're using Uphold or Coinmama, both sites require you to enter a wallet address to buy XRP. We'll talk more about wallets in the next section, so head there if you need to set one up.
Otherwise, when you're ready, click Buy or Buy Now.
Step 4: Consider a Wallet
Now that you've purchased your Ripple, you should think about where to store it. Some crypto exchanges will hold coins for you, but it's more secure to keep them in a private wallet.
There are a few varieties of wallets you can use to store cryptocurrency. The most important factor when selecting a wallet is XRP support. Aside from that, look for a wallet that is secure and that gives you access to your private keys.
Hot wallets, also called software wallets, are connected to the internet. If you plan to trade often, they're the most convenient. You can choose a mobile, desktop, or web-based wallet.
Uphold has an XRP wallet that is available for iOS, Android, and web browsers.
Cold or hardware wallets are highly secure and a bit less convenient than hot wallets. They look similar to USB drives and plug into your computer. They're a good choice if you want to buy a large amount of crypto and trade less often.
Popular cold wallets that support XRP include the Trezor Model T and the Ledger Nano S and Nano X.
| | | | |
| --- | --- | --- | --- |
| | | | |
| Our Rating | | | |
| Model | Ledger Nano X | Ledger Nano S | Trezor Model T |
| Price | $119 | $59 | $170 |
| Supported Coins | BTC, ETH, LTC, BNB, ADA, LINK, DOT, DOGE, UNI – See full list | BTC, ETH, LTC, BNB, ADA, LINK, DOT, DOGE, UNI – See full list | BTC, ETH, LTC, BNB, ADA, LINK, DOT, DOGE, UNI – See full list |
| Best For | Solid security features | Compact and affordable | Supports over 1600 coins |
| | | | |
What Is Unique About XRP?
Individual investors can trade XRP. But the Ripple system is mainly intended for use by banks and other financial institutions. It serves as a replacement for SWIFT, which is a money transfer network. Both SWIFT and Ripple are useful for transactions that take place across multiple currencies.
Ripple's has partnered with some big names in the world of finance. Its customers include American Express, Bank of America, and many more.
XRP's lack of a mining mechanism is also a unique feature. Instead of having miners add blocks to the blockchain, XRP was "pre-mined" when Ripple launched.
XRP Pros
All cryptocurrencies and blockchains have pros and cons. Here are some of the benefits of XRP and Ripple.
Speed: The Ripple network processes 1,500 transactions each second. Validating a transaction takes three to five seconds.
Low costs: While the transaction fee varies based on XRP's price, as of November 2021, it's around $0.0001. Compare this to Bitcoin, which has had transaction fees of up to $55.
Utility value: Ripple's purpose in facilitating international, cross-currency transactions gives it a clear value.
High market adoption: Ripple's utility value is why big financial institutions have partnered with the network. This high adoption rate is a good sign for both the company's future and XRP's price.
XRP Cons
Here are some of the disadvantages of Ripple that you should consider before you buy.
SEC lawsuit: The case is concerning because investors don't know how the outcome will affect Ripple or XRP. It also means that XRP has been delisted from many exchanges until the issue is resolved.
Pre-mined XRP: Some investors worry that a poorly-timed release of XRP could negatively impact the price.
Security: Ripple relies on a distributed consensus protocol. Detractors believe this mechanism is less secure than other methods of validating transactions.
Final Thoughts
Ripple has already made waves in the worlds of banking and cryptocurrency. It has a unique value proposition as a large-scale payment facilitator, although competitors like Stellar are emerging.
Some crypto experts feel that the SEC lawsuit against Ripple is a dealbreaker. Others believe there's no better time to buy as the suit may soon be resolved, skyrocketing Ripple's price.
Cryptocurrencies are a volatile market that you should approach with caution. That said, you can always invest a small amount and see what happens. If you're new to crypto, buying some XRP will surely offer a great learning opportunity.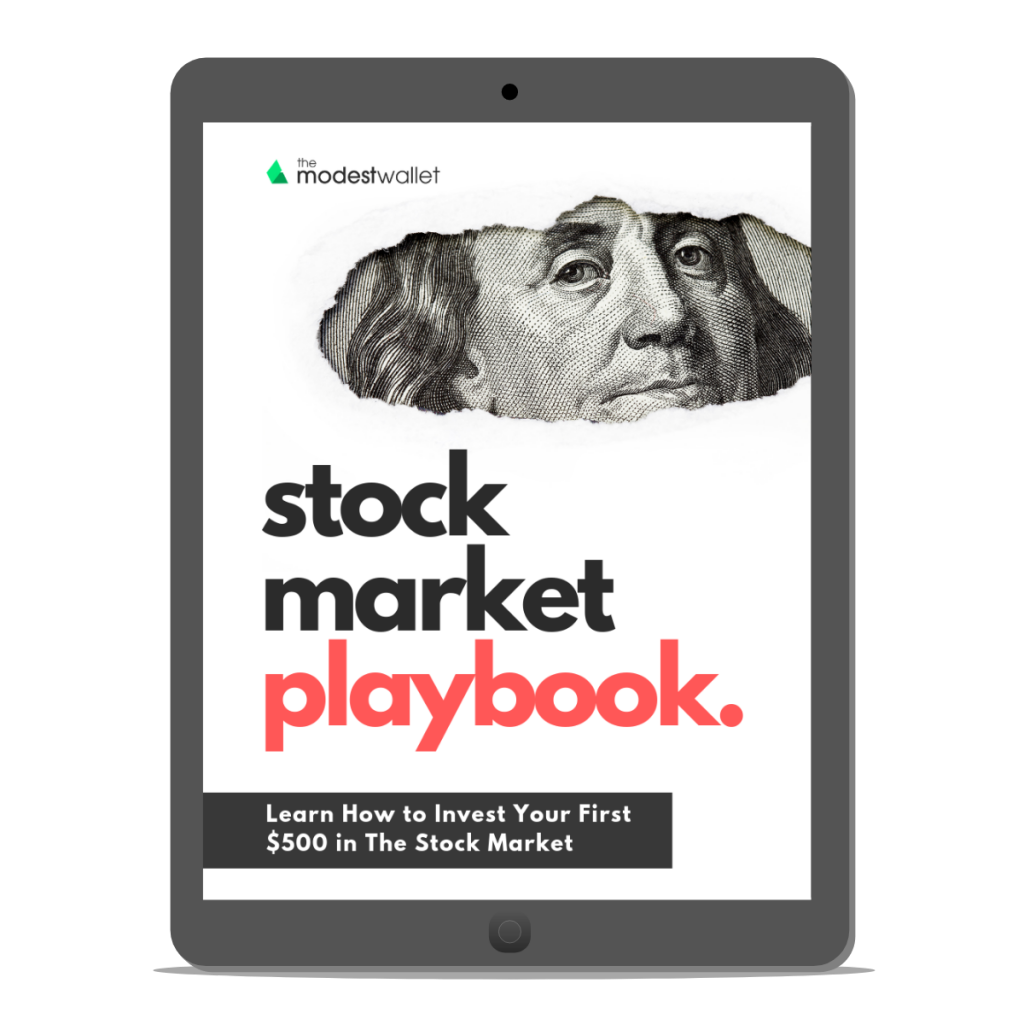 Get our free Stock Market Playbook to learn how to invest your first $500 in the stock market.
Plus our best money tips delivered straight to your inbox.

Amy Besen is a freelance finance writer who covers topics including the gig economy, small business funding, and FinTech. Before starting her writing business in 2019, Amy worked in financial services for 12 years. She believes in helping people access the tools and knowledge they need to make better decisions about money.