22 Ways To Get Free Money in 2023: Fast and Easy
Many or all of the products featured on this page are from our sponsors who compensate us. This may influence which products we write about and where and how the product appears on a page. However, this does not influence our evaluations. Our opinions are our own. Here is a list of our partners and here is how we make money.
---
The information provided on this page is for educational purposes only. The Modest Wallet is a financial publisher that does not offer any personal financial advice or advocate the purchase or sale of any security or investment for any specific individual.
While it might not grow on trees or buy you happiness, there's no denying that money helps make the world go 'round. This is why it's so frustrating when you find yourself in need of some extra cash but lack either the time or the resources to make it happen.
If only you could earn money just by going about your daily routine — running errands, buying groceries, or using your credit card. Turns out you can! Opportunities to earn "free money" abound. You just need to know where to look.
---
How To Get "Free Money"
When we say "free money," we're talking about bonuses and rewards you receive in exchange for going about your daily life. Even better, when the cash is offered for something you needed to do anyway. When your bank gives you $25.00 to open a checking account, for example, you've just earned free money.
Some products and services will also offer a cash rebate or bonus when you make a purchase or subscribe to a monthly plan. In these cases, we only consider the money "free" if you already intended to buy from the company. For example, if you receive $50 cash back on a smartphone you've been eyeing in exchange for extending your existing contract, that's free money. If you have to upgrade to a more expensive model that you hadn't considered before, that's a nice bonus — but not free money.
---
Best Ways to Get Free Money
There are literally a ton of legitimate ways to get free money, from watching videos online to revisiting your old tax returns; there is something here for everyone.
1. Find Unclaimed Money
State Treasuries across the United States hold billions in unclaimed funds, just waiting for the rightful owner to submit a claim. Where does it all come from? Inactive checking accounts, unreturned rental deposits, small insurance payouts, and forgotten safe deposit boxes all revert to the state for safekeeping if the original owner — that's you — can't be found.
The National Association of Unclaimed Property Administrators (NAUPA) maintains a national database anyone can search for free to locate funds anywhere in the US. Whether you receive money depends, of course, on whether you have forgotten property in your name, but amounts can be significant. One South Carolina man learned he had inherited $763,000 after the State Treasurer tracked him down following the death of an estranged relative!
In the event that you locate unclaimed funds in your name, you'll need to submit a claim to the government agency holding the money to arrange for its return. Many will mail a paper check, though others may be able to facilitate a direct deposit.
2. Get Paid to Give Your Opinion
If you have an internet connection and an opinion, you can make money sharing feedback on your favorite products and services. Marketing agencies and multinational brands will pay to learn what you think in order to improve their offerings. By completing surveys and questionnaires, you not only earn points and cash but benefit from future upgrades to items you're likely to purchase.
Most survey sites require you to create an account and provide some personal information in order to send you surveys targeted to your purchasing habits. Rates vary depending on the length of time required to respond and the type of product — niche and specialist offers have higher payouts. A short survey on a popular consumer product might pay around $3, while a lengthy questionnaire about a piece of professional equipment could net you up to $50.
Be sure to review the terms of your preferred platform's payout policy to be sure you understand when and how you'll receive your rewards. Not keen on transaction fees charged by processors like PayPal? Many sites give you the option to receive gift cards from major retailers in lieu of cash.
Branded Surveys: Share your opinion with international brands and receive points redeemable for cash.
Survey Junkie: Complete surveys in exchange for points that you can redeem for gift cards from retailers like Amazon and Target.
LifePoints: Earn rewards like PayPal cash and gift cards when you complete surveys on the go via LifePoints' free app.
Ipsos iSay: Go beyond surveys. Ipsos offers participants Amazon gift cards in exchange for participation in online discussions and focus groups.
3. Get Paid to Get in Shape
Looking for some extra motivation to squeeze in your daily workout? Platforms like Sweatcoin and Evidation will pay you to get moving, while DietBet and HealthyWage offer a chance at big payouts if you beat out other challenge contestants.
Depending on the size of the cash reward and the structure of the reward system, you may be asked to create a personal account and provide regular photo updates to verify your progress. Some platforms, like Sweatcoin, have a straightforward interface dedicated to tracking a single metric. Others, like DietBet and HealthWage use human auditors and AI to monitor participants' weight loss reports and verify results.
Be aware that challenge and betting models require you to pay a small sum to the overall pot, and you'll split any winnings with other members who satisfy the challenge requirements. A $10,000 challenge with twenty participants will yield more winnings than one with 200. If you prefer to compete only with yourself, points-based platforms that incentivize specific behaviors may be more your speed. Instead of focusing on weight loss, you'll earn tokens that you can exchange for premium products or services.
Sweatcoin: Track your steps to earn 'sweatcoins' that you can donate to global charities or use to purchase high-end rewards.
HealthyWage: Join a group challenge and bet on yourself — literally. In exchange for your contribution to the pot, you earn the chance to win big if you meet specific weight loss goals.
DietBet: Participate in existing challenges or start your own weight loss bet with friends. Independent referees and sophisticated AI help keep everyone honest and on track.
Evidation: Log healthy life choices — exercise, hydration, nutrition — and earn points that you can redeem for cash or donate to charities in the health research sector.
4. Get Paid to Shop Online
With competition for online shopping growing fiercer by the month, some brands have partnered with affiliate platforms to offer members cashback rewards on purchases ranging from personal care products to electronics to home goods.
To take advantage of these rewards, you'll need to create an account and connect your credit or debit cards to the platform. In many cases, the bonus offers you receive depend on a specific type of payment method. Be sure to track your card balances and interest rates to ensure that any cash back you receive outweighs monthly interest fees. And remember that this only counts as free money if you intended to purchase the item even without a bonus.
The amount you earn depends in part on what you buy and the agreement between the platform and its partner brands. Some purchases may be eligible for discounts or rewards of between 15% and 45%, while others offer you the option to accumulate points to exchange for gift cards.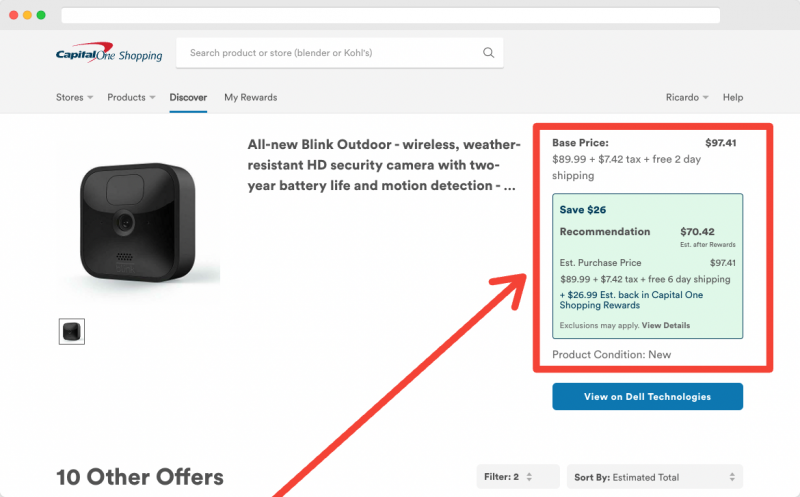 5. Get Free Stock Investments
While playing the stock market for quick cash seldom leads to the desired result, strategic retail investing can be a smart way to diversify your retirement savings. If you're ready to try your hand at managing your own portfolio, look for a brokerage platform that offers you shares or other incentives to open an account or make an initial deposit.
To maximize your bonus, take a careful look at the terms of each brokerage account. Are you required to maintain a minimum balance? What are the transaction fees for buying or selling an asset? Will you have access to educational resources and tools to help you navigate the investment process? Does the broker charge a monthly fee to maintain your account, regardless of whether or not you trade? And don't forget that many brokerages add stocks to your account only after you've made an initial deposit.
If retail investing feels like a sound financial decision after you've reviewed the different brokerage accounts, take a look at the types of rewards on offer. Some brokerages offer full shares, while others reward new subscribers with fractional shares of more valuable stocks. You won't know the precise value of your new shares until you've opened your account and paid in, but some brokers claim rewards valued at up to $3000.
Robinhood: Sign up via a referral link and receive 1 free share to get you started (stock value range $5.00-$200.00). The company also offers a cash back debit card that invests on your behalf.
Webull: Webull rewards new customers with fractional shares worth up to $30,600 for opening an account and making a deposit.
Moomoo: New Moomoo customers can earn get up to 15 free stocks — valued up to $2,000 each when opening an account and making an initial deposit of $1,000.
Public.com: Share your Public.com referral code to earn rewards worth up to $300 in fractional shares. You can also earn up to $300 in either stocks or crypto when you open and fund a new account.
6. Capitalize on Bank Promotions
Banks on the hunt for new customers will often offer money incentives to entice you to open or move your accounts. Most offer between $100 and $200 in exchange for closing your existing checking accounts and migrating to a new bank. In some cases, however, you'll also need to make a minimum deposit within a few months of opening the account to reap financial rewards.
Before making the switch to a new financial institution, be sure to review the terms and conditions offered by your prospective new bank. In particular, you'll want to look for hidden fees for everyday operations, like ATM withdrawals or basic transfers. On the plus side, you may find that the bank hoping for your business offers more competitive interest rates on savings accounts or more flexible mortgage options.
Provided you meet the bank's requirements, you should receive your money as a cash transfer directly into your checking account (less any transaction fees).
Citi Priority Account: Open a new account and receive a bonuses from $200 to $2,000 if you maintain a balance between $10,000 and $300,000 for 21 days.
Chase Total Checking: Open a new account and receive $200 if you enroll in direct deposit within 90 days.
Bank of America Advantage Banking Account: New account holders who receive $1,000 in qualifying direct deposits within 90 days receive a bonus of $100.
Wells Fargo Personal Checking: Open a checking account with Wells Fargo and receive $325 in qualifying direct deposits. Keep in mind that this offer is for new checking customers only.
Discover Online Savings: Deposit between $15,000 and $25,000 into a new online savings account within 90 days to earn between $150 and $200 from Discover.
7. Earn Credit Card Bonuses
Similar to banks, credit card companies will court new customers with cash back offers, bonus payments, and other rewards. The catch? In most cases, you'll need to spend a certain amount on the card within a specific period of time to qualify for the extra cash. That means this only counts as free money if you've already planned to make a sizable purchase on credit or diligently pay off your balance every month.
To make the most of your new card, search for a card offering cash back on a daily expense, like groceries or gas. Alternatively, search for a card that rewards users with points or miles that you can use to offset the cost of a vacation. (Not quite free money, but close!) Regardless, pay close attention to interest rates. Many cards will charge interest at a 0% annual percentage rate for one year, only to raise the rate to 18% or higher.
Provided you qualify, you can opt to receive your money bonus in the form of a credit towards your balance, cash, or a gift card to a preferred retailer.
8. Sell Your Stuff and Earn Free Money
Whether it's a misguided holiday gift from Aunt Tilly, a regrettable impulse buy stuffed in the back of the closet, or gently used books and toys long outgrown, everyone has at least a few bins of stuff lying around and taking up space. Fortunately, numerous websites exist to help you pocket some extra cash as part of your decluttering exercise.
Before offloading your unwanted items, you'll need to identify a platform specializing in the particular goods you hope to sell and set up an account. While some sites, such as Vinted, allow you to list just about anything, you're more likely to command higher prices if you niche down. Taking your time to craft a comprehensive listing also helps your items stand out. Be sure to include multiple photos in good lighting and to accurately describe any minor defects or damage.
You'll typically receive your payment within a few days of the buyer confirming receipt in the form of money added to your account on the platform. You can opt to either make a withdrawal to your bank account or use the money to fund your own second-hand purchases.
9. Cancel Unwanted Subscriptions and Negotiate Bills
Did you know that many service providers will lower your monthly bill if you negotiate? It's true! But what if you don't have time to sit on the phone and haggle? A host of new websites will do the heavy lifting for you in exchange for a percentage of any overall savings. (If you're currently paying $115 per month on your mobile plan and the company negotiates a new rate of $100, you'll pay a one-time fee of $2.25.)
To get started, you'll need to open an account with a rate negotiator and connect your debit and credit cards. If you're hoping to lower a monthly bill, you'll either scan and upload a .pdf or snap a photo of your most recent statement. The company will notify you if they succeed in decreasing your payments, and most will monitor your spending to protect you from expensive overdraft fees. If you have multiple subscription services, the company will prompt you to confirm whether you'd like to continue or cancel. If the latter, they'll take care of the cancellation process.
While you don't receive a cash payment from these services, your savings on bills and unused subscriptions can significantly impact your monthly budget.
Trim: Connect your accounts securely to Trim to receive a detailed breakdown of your spending habits and savings suggestions. The service will also negotiate bills on your behalf and cancel unused subscriptions.
Rocket Money: Rocket Money concierges will review your bills and contact providers to negotiate better rates. The service also tracks your accounts and warns you when you're approaching overdraft.
Billshark: Lower your bills in as little as two days with Billshark's skilled negotiators.
10. Max Out Your 401(k) Match
If your employer offers a 401(k) retirement savings plan, check with the human resources department to make sure you're enrolled. Most companies will complete the signup process when you join, but if yours didn't, you'll need to request the necessary paperwork. These tax-free savings accounts are one of the safest ways to build wealth for your golden years, so it's never too early to open yours and begin making deposits.
As an incentive to encourage employees to make sound financial decisions, many companies will match your annual contribution to your 401(k) account up to a maximum amount. This maximum changes every year but usually hovers around $20,000. That means you could "earn" up to $20,000 in free money from your employer just by routing part of your monthly paycheck into your retirement account.
Assuming you already have a 401(k) in place, consider increasing the amount of money you defer each month if you can afford to do so. This goes double if you're in your 20s or 30s — money you save now has more time to grow if invested wisely.
11. Use Rewards Sites And Get Paid
Reward sites are websites or online platforms that offer rewards, such as cash or gift cards, to users for completing certain tasks or activities. These tasks can include taking surveys, watching videos, completing offers, or shopping online. The rewards earned can be redeemed for cash or gift cards to popular retailers. These sites often partner with market research companies or advertisers to gather data or promote products. The amount of rewards earned by a user can vary depending on the type and number of tasks completed.
Some examples of reward sites include Swagbucks and MyPoints, just to name a couple. These sites typically require users to sign up and create an account. Once an account is created, users can browse the available tasks and choose which ones they would like to complete. The rewards earned can then be redeemed through the site's redemption system. Some sites offer a minimum payout threshold, which means that users must earn a certain amount of rewards before they can redeem them. It's important to read the terms and conditions before signing up or participating in any tasks, as some sites may have restrictions or limitations on earning or redeeming rewards.
Swagbucks: Earn points for completing everyday online tasks like playing games, listening to music, and completing a purchase that you can exchange for gift cards or cash.
MyPoints: Members earn points for shopping online and buying groceries that can be used to purchase gift cards. Other activities include playing games and completing surveys.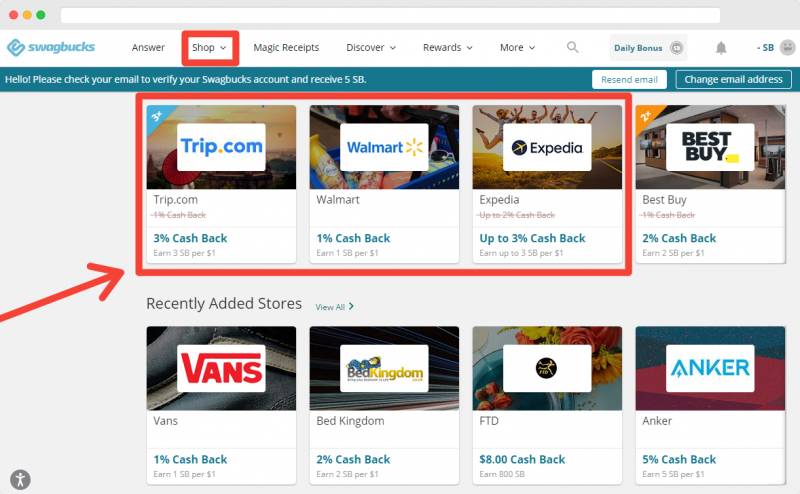 12. Get Paid to Play Games
Ever wonder how app developers manage to make mobile games so addictive? (Looking at you, Candy Crush.) Many will trial new concepts and ideas through dedicated websites to learn more about what appeals to a target audience. Whether you're a casual gamer or practically professional, you can earn rewards by playing mobile games and allowing developers to monitor your usage.
To begin accumulating points and credits, you'll need to register for an account on a verified platform and share some information about yourself and your gaming habits. The platform uses this data to offer you gaming opportunities and challenges suited to your preferences. You'll earn rewards based on the amount of time you spend playing a new game or just trying one out, depending on the model of the platform.
Most platforms we reviewed prefer to compensate players via gift cards to popular retailers, however some do offer cash payouts via PayPal. Be aware, however, that transaction fees may eat up a chunk of your money, as you typically won't accrue more than $20 a month.
Mistplay: Billed as a loyalty program for gamers, Mistplay compensates members for testing app-style games with units they can trade for gift cards.
Rewarded Play: App users test and play new games and receive rewards in the form of gift cards or cash.
AppStation: Members complete "offers" to engage with games in exchange for points redeemable for cash or gift cards.
13. Donate Plasma and Earn Free Money
Thousands of people in the US depend on plasma-based medications to lead healthy, active lives. But plasma — a protein-rich, liquid component of human blood — can't be manufactured in a lab. Instead, pharmaceutical companies rely on for-profit donation centers like theplasma for a consistent supply.
To donate plasma, you'll need to pass a basic medical exam and undergo a blood test. Provided you're in good health and negative for blood-borne illnesses like HIV and hepatitis. Some centers may also take a medical history to confirm that you haven't come in contact with parasites known to transmit certain illnesses. Once cleared to provide plasma, you'll schedule an appointment to make your donation. Private centers allow multiple donations per week, but you'll need to wait 48 hours between appointments.
Rates for plasma donation typically range between $30 and $60 per session but can spike when national supplies run low. Some centers will also incentivize new donors with bonuses. Donate eight times within 45 days of signing up, for example, and get paid $100 per donation. Most centers deposit payments on a prepaid debit card, which means you have immediate access to your money.
14. Get Paid For Selling Your Data
The average American spends almost four hours per day using a smartphone or other mobile device — why not get paid for some of that time? If there's one thing marketers love more than feedback, it's data, and they're willing to shell out cash to get it.
In exchange for allowing a third-party app to track your internet activity, location, or other information, companies will compensate you in the form of cash or points redeemable for gift cards. Other companies will "rent" some of your bandwidth in order to collect publicly available data in your area on behalf of global brands.
The amount of money you earn selling your data varies but seldom exceeds $25 a month. If you live in a high-traffic area and can connect your devices to multiple IP addresses for an extended period, profits from sharing your connection can reach $200. As with other market research sites, you can opt to receive rewards in the form of a PayPal payout or an e-gift card.
MobileXpression: Users install an app that tracks internet activity and app usage and receive credits to exchange for gift cards.
Tapestri: Earn up to $25 per month selling your location data via the Tapestri app — instead of giving it away via app usage for free.
Honeygain: Share your IP with global companies hunting for public data and receive between $20 and $200 per month.
15. Scan Your Receipts And Get Paid
The 21st century version of clipping coupons, receipt scanning helps you save on groceries and other regular purchases without the hours spent hunting and snipping. Almost anyone can benefit from this free money hack — unless you survive exclusively on takeout! Market research companies use the information about your buying patterns to help their clients make sound business decisions about which products to offer.
To start earning money and gift cards, you'll need to sign up with an app or platform that offers rewards and points in exchange for your receipts. You'll also need to develop a system for saving and cataloging receipts while you shop. Some platforms set a deadline to upload information, usually around three days after completing a purchase. Otherwise, the process couldn't be simpler. Use the camera on your phone to photograph or scan your receipts after each shopping trip and watch your points pile up. Most apps will prompt you to exchange your points for cash rewards and gift cards once you reach a specific minimum amount, so it may take a few weeks before you see benefits.
The amount you earn depends on how many receipts you scan — and the products you purchase. If you buy mostly store-brand items, it may take longer to earn points. If, on the other hand, you purchase more name-brand items, you may accrue points more quickly if the platform partners with those brands. You'll also need to be diligent in uploading your receipts.
Fetch Rewards: Scan receipts to earn points for purchases from partner retailers redeemable for gift cards to retailers like Target and Starbucks.
ReceiptPal: Snap photos of paper receipts or connect your online shopping accounts to earn points redeemable for gift cards.
Receipt Hog: Users complete surveys and submit photos of receipts in exchange for custom budgeting tips and points to redeem for cash.
16. Put Ads on Your Car
Make extra cash and offset driving expenses during your daily commute by partnering with a car advertising service. These platforms transform your vehicle into a rolling billboard for their partner brands using removable stickers, so be prepared to stop traffic — maybe literally.
To get started, you'll need to share some information about your car and your driving habits with your preferred platform via a proprietary app. Provided your car satisfies their make or model requirements and your usual routes cover their target areas, you'll receive a prompt to select a campaign and have your car wrapped. Campaigns usually last anywhere from three to six months, so think carefully when making your selection. Most companies allow you to decline campaigns, but some charge an early termination fee if you change your mind after wrapping. You'll receive payment weekly or monthly via direct deposit based on the amount you earn and the length of the campaign.
Depending on where you live and what you drive, you can make anywhere from $200 to $1,000 allowing brands to use your car as advertising space. Due to the size of the payouts, this has become a popular side hustle for gig drivers — and scammers. Legitimate car advertising companies will not ask you for money upfront to participate or charge you to wrap the car.
Wrapify: Wrapify compensates drivers based on geographic area and drive time, partnering with multinational brands for time-limited campaigns.
Carvertise: Brands partner with drivers whose normal routes overlap with target areas, offering cash and discounts at national retailers in exchange for drive time.
StickerRide: Offset driving expenses like gas, parking, and car washes by driving with StickerRide.
17. Refer Your Friends To Services
A win-win for customers and brands, referral programs help spread the word about genuinely useful products in exchange for discounts or rewards. Subscription and member-based businesses will often offer free sessions or usage periods if you succeed in referring new clients.
If invited to participate in a referral program, you'll likely receive a unique referral code to share with interested friends, relatives, or co-workers. Many businesses will also give you a boost in the form of a discount for your referrals to encourage them to sign up. Depending on the type of product or service you're sharing, you may receive your bonus in the form of a coupon or discount code, or a credit to your customer account.
Remember, discount codes amount to free money only when used for a product you'd need to purchase anyway. Likewise, signing up for a new service and hoping to pay for it with referrals might make financial sense for you but wouldn't qualify as free money.
Be careful not to confuse a referral program with a multi-level marketing scam. If the brand asks you to purchase inventory or withholds payments until you recruit new people to join the referral network, steer clear. A true referral program rewards participants for motivating their network to take an action, such as making a purchase or completing a survey, and won't ask you to buy or hold the product itself.
18. Get Paid to Watch Videos
If you've ever been offered a free sneak peek at a not-yet-released film in exchange for your feedback, you'll understand the logic behind services like iRazoo and InboxDollars. Brands and creators understand that video content can generate huge returns — provided it's done correctly. Rather than learn by trial and error, some companies prefer to trial new videos with 'test audiences' via private platforms that reward viewers with gift cards and cash.
As with most other free money services, you'll need to download an app and create an account that you'll use to access selected videos. Platforms select the content available for viewing based on your demographic information, which means you could end up previewing anything from a new blockbuster trailer to a cooking tutorial to a product advertisement. After watching, you'll answer questions about the video and receive points once you hit 'submit.' Points can be exchanged for gift cards or converted to cash via PayPal.
The number of points you earn rises or falls with the number and length of videos you watch. At 0.00016 cents per point, however, you might find it challenging to make this particular hack worth your while, given that these aren't videos you'd normally encounter scrolling social media.
iRazoo: In exchange for viewing video content created by major brands and offering feedback, iRazoo offers members points redeemable for gift cards and cash.
InboxDollars: Watch videos using InboxDollars' proprietary app to earn points you can exchange for cash and gift cards.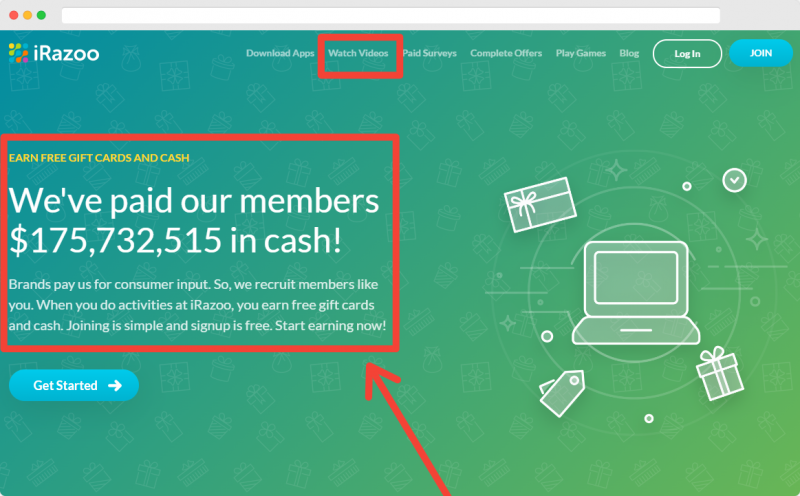 19. Rent Your Stuff For Cash
Whether it's an extra few feet in your garage, your vehicle, or even your entire apartment, you can earn money from unused space. Instead of letting your car sit idle in your driveway while you work from home, rent it out to someone in need of transport. Going on vacation? Why not make some cash by listing your home on Airbnb?
To begin earning money with your unused space, create an account with the platform best suited to what you have to offer. Airbnb specializes in housing, for example, while Turo focuses on cars. You'll need to provide information about the space or vehicle available to let, along with photos. Some platforms also require proof that you're the owner of anything you want to rent.
The amount you make by renting your car or department will vary significantly depending on where you live, the size and make of your vehicle, the number of rooms in your home, and other factors. You'll also need to factor in maintenance and cleaning costs.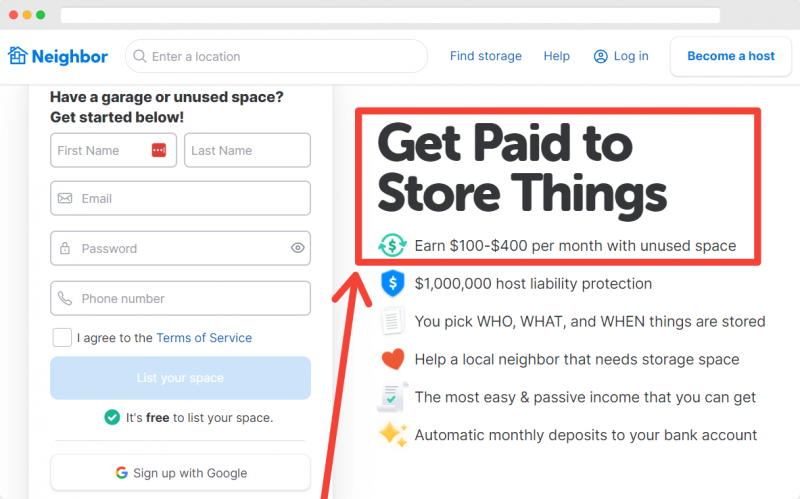 20. Sell Your Photos
Have a talent for capturing amazing images with your smartphone or DSLR? Take your talents beyond Instagram and score some extra cash by selling photos via stock image services or transforming your best work into prints, postcards, or coffee table books.
Some stock photo platforms, like Shutterstock, allow you to upload photos and begin earning immediately. Others, like iStock, will ask for samples of your work before allowing you to market images to subscribers. Pay close attention to how your preferred platform handles copyright and payment. Will you earn a commission each time someone buys a commercial or personal license to your image? Or does the platform purchase the photo and copyright from you?
In general, you can expect to earn between $0.25 and $0.45 per image per month. If you've already amassed a sizable library to seed your portfolio, profits will add up quickly. Extended licenses, which allow multiple users to publish an image, can net you up to $500 per month.
iStock by Getty Images. Aimed at experienced amateur photographers, Getty Images will review samples of your work before inviting you to contribute images to their curated collections. Earn money when brands purchase licensing rights.
Shutterstock. Submit your work to Shutterstock and earn cash when subscribers download your photos or videos for commercial and non-commercial use.
SmugMug. If you're a professional or experienced amateur, SmugMug has the tools to help you see prints, albums, and cards featuring your most popular photos.
21. Sign-Up Offers and Welcome Bonuses
If you're planning to sign up for a new subscription or service and can afford to wait, many brands and businesses offer seasonal bonuses or sign-up offers for new clients. Ready to join a gym? Hold out for January or April and enjoy free or discounted months when you sign up.
To stay on top of available promotions, sign up for email lists and alerts for your favorite brands. Many companies also gift subscribers discounts and promo codes through their lists, which can lead to additional savings if you shop their products regularly. Alternatively, you can request a bonus directly. Many companies authorize their sales representatives to offer discounts or reduced rates to prospective customers as part of the bargaining process — so don't be afraid to haggle.
This is one of the more lucrative free money hacks, particularly when applied to recurring expenses. If you normally pay $50 for your gym membership but change to a different club that charges $40 and offers two free months, you're not only shaving $10 off your overall costs. You're "making" the $100 you would've otherwise paid to work out.
22. Revisit Your Old Tax Returns
Most people associate a mistake on their federal income tax return with penalties or extra payments, but sometimes errors can mean extra money in the form of an additional refund. If you suspect you might've miscalculated or failed to apply for an important tax credit, time to dig out those old returns and make an update.
Note that if you didn't file a tax return, you'll need to first print out the forms from the IRS website and collect your W-2s, 1099s, and other income information for the relevant year. Don't have these in your records? The IRS will allow you to download them for free. After you've completed your tax return, mail it to the IRS for processing. Note that you have three years to chase any unclaimed refunds, so act fast.
In 2019, the IRS estimated that most people with unclaimed refunds were eligible to receive around $850. That number fluctuates each tax year, however, so you may be entitled to even more.
---
How To Avoid Free Money Scams
By now, you're probably pretty excited about all these convenient ways to collect free money. Before jumping in, however, it's important to remember that not all offers are what they seem. Unfortunately, some people choose to earn their free money through online scams, so use your best judgment and exercise common sense.
Some signs that a free money opportunity might end up costing you big include:
A requirement that you make an upfront payment or purchase inventory to sell.
Unusual domain names. Received an email from someone claiming to work for the IRS with an address that ends in .com? Scam alert!
Requests that you provide personal information over email or text message. Never, ever share your Social Security number with anyone other than a financial institution, government employee or healthcare provider.
The person making the offer claims to work for a reputable brand but won't share a company email address or other information you might use to verify the claim.
The person responsible for signing you up to receive the product or service applies pressure during the sales process or makes you feel uncomfortable. Smart brands understand that hard-sell tactics damage their image.
When in doubt, trust your intuition. If something sounds too good to be true, it probably is.
---
FAQ on How to Get Free Money
Need the TL;DR version of the most common questions about free money hacks? The FAQ below will point you straight to the best solution for your needs.
What is The Fastest Way To Get Free Money?
Of the money hacks we reviewed, "get paid to switch" promotions from banks and credit cards offer the quickest route to free money, along with "get paid to" platforms. If you're looking for larger payouts, you'll need to exercise patience. Tax refunds, plasma donation payments, and car-wrapping services tend to pay more, but on a monthly basis.
How Can I Get Free Money From The Government?
If you're after cash, have a look at your old tax returns to see if you're owed an additional refund. You can also check to see if your state's treasury has been holding unclaimed funds from a pension or other payment on your behalf.
Federal, state, and local government programs can also help you meet basic needs if you're struggling to make ends meet. Reach out to local agencies to learn more about grants and subsidies for housing, heating, transportation, and childcare. Most of these programs won't dispense cash directly but will help you obtain essential services at a reduced cost or for free.
Can I Get Free Money Via PayPal?
Yes. Many platforms that pay members to watch videos, play games, and consume content will transfer cash payments via PayPal on a monthly basis, provided you meet a minimum amount. 
How Can I Get Free Money Right Now?
If you need free money today, we suggest looking out for a bank promotion or credit card signup offer. Some plasma donation centers may also offer immediate payment and have available appointments. 
---
Final Thoughts
While the free money hacks we reviewed for this article won't make you a millionaire, they can significantly impact your monthly bills and other expenses, giving you some wiggle room during tough times and an opportunity to save more if you've got a stable cash flow. Opportunities to save and earn are all around once you know where to look.
Do you have a favorite free money hack that we didn't cover?
Up Next
Get our free Side Hustle Handbook with the best strategies to multiply your income sources today.
Plus our best money tips delivered straight to your inbox.

Laura Wolfe is a freelance writer covering topics including personal finance, retail investing, and FinTech. Before transitioning to writing full-time, Laura worked as a lawyer specializing in cross-border disputes. She believes in empowering individuals to make smart decisions with their money in a rapidly-evolving economy.