How to Invest $20k | 14 Different Ways
Many or all of the products featured on this page are from our sponsors who compensate us. This may influence which products we write about and where and how the product appears on a page. However, this does not influence our evaluations. Our opinions are our own. Here is a list of our partners and here is how we make money.
---
The information provided on this page is for educational purposes only. The Modest Wallet is a financial publisher that does not offer any personal financial advice or advocate the purchase or sale of any security or investment for any specific individual.
Whether you saved your way to it or stumbled into such a sum, deploying $20,000 on profitable investments while keeping your risks in check seems easier said than done.
There are so many options for that kind of budget that it might seem overwhelming to do your due diligence on each of them. To make things easier for you, we have compiled a list of fourteen different alternatives that you can explore before deciding where to park your money.
In this review, we will dig deeper into the benefits and disadvantages of each of the alternatives proposed, so you can know in advance what you would be getting yourself into.
How to Invest $20k
From building an emergency fund to investing in stocks, here you'll find the most appealing options to invest $20k.
Keep in mind that each of these alternatives is different in the way they can deliver returns to you, whether that is through capital appreciation or income, and they also bear different risks.
Therefore, before you commit your money to any of them, you should first identify what your goals, investment horizon, and risk tolerance are so you can pick the alternatives that suit you the best.
Moreover, it is important to understand that through portfolio diversification you can mitigate your risks, which means that it would be a good idea to pick at least three to four of these vehicles —the more the better — rather than throwing all your money at a single idea.
Start or Contribute to Your Emergency Fund
A recent Bankrate survey indicates that 28% of Americans had no money saved for a rainy day. This statistic is quite scary if you consider that no one is exempt from falling ill, losing their job, or going through a period of financial distress, which is perhaps why the first checkbox to mark if you have access to $20,000 in cash is to build an emergency fund or contribute to your existing one.
That said, it's not like you have to put down the entire sum in a bank account and let the money sit there for years. Instead, you can perhaps contribute a small portion that serves as the building block for your fund, like $2,000 or something, and then progressively increase its size until you get to a point when it represents at least three to six months' worth of monthly expenses.
Having an emergency fund is particularly assuring and should help you weather any temporary cash gap you might face as a result of, for example, a global pandemic.
Certain banks like Axos, Discover, and Synchrony currently offer savings accounts that generate a decent yield and your money will be safe with them as these products are insured by the FDIC.
Meanwhile, make sure that any product you pick gives you the level of liquidity you would need in case of an emergency. This means that you should have access to the money immediately or at least within 24 hours.
See Also: 19 Best Ways to Invest $10,000
Maximize Your 401(k) Contributions
A 401(k) is an employer-sponsored retirement planning product that lets you defer the tax payments resulting from your investment gains, allowing you to reinvest those savings into the account while enjoying the proceeds obtained through compounding.
Some employers offer to match either a portion of your entire 401(k) contributions, which means that you could, in some cases, double your money by just depositing a certain sum into these tax-deferred accounts.
If you work for a company that offers this attractive benefit, you should consider depositing a portion of your $20,000 into your 401(k). The money you deposit, plus your employer's contributions, can be invested in the financial markets to generate further gains and so on.
Today, the maximum annual contribution for both employer and employee contributions to a 401(k) was set at $58,000 if you are 50 years old or less. Meanwhile, the maximum contribution goes up to $64,500 if you are older than that so you can catch up with your retirement goals as you approach retirement age.
If you need help in managing the way you invest the funds within your 401(k) you could sign up for a service like Blooom, which is a robo-advisor that analyzes your holdings and recommends an optimal portfolio allocation based on your financial goals, age, income, risk tolerance, and other factors.
Open and Contribute to an IRA Account
An IRA account is considered a complement to an employer-sponsored retirement planning solution — such as a 401(k) — as it allows the employee to make further contributions to his or her retirement fund through a tax-advantaged account. There are Traditional IRAs, Roth IRAs, and Self-Directed IRAs so make sure you understand the differences before opening an account.
You could also pour a portion of your $20,000 into such an account to enjoy tax-deferred gains on your stock market investments over time while also enjoying the benefits of compounding the gains produced by the amount saved on taxes until you retire.
Companies like M1 Finance offer automated passive investing services to users who would like to build a diversified portfolio for their IRA account. These firms charge either a small percentage fee per year or nothing at all – as is the case of M1 Finance.
Open a Brokerage Account and Invest in Stocks
The world of zero-commission trading presents an ample range of opportunities for individual investors to build diversified portfolios composed of the best companies in the globe through online brokers like Public.com and SoFi Invest.
Meanwhile, through innovative features and vehicles such as fractional shares and exchange-traded funds (ETFs) you can get exposure to virtually any company you would like regardless of its price tag or you could also invest in a promising sector by buying a fund that holds a diversified basket of securities in that particular space of the economy.
The possibilities are endless. Yet, you should know that investing in the stock market comes with a risk as volatility can, at some point, depress the valuation of your holdings. Although, historically, the US stock market as a whole has delivered positive returns with little volatility.
So, if you are into stocks, make sure you have a long-term investment horizon when you invest $20,000 rather than expecting a short-term bang for your buck.
See Also: How to Invest in Gold: A Beginner's Guide
Invest with a Robo-Advisor
Although I mentioned robo-advisors earlier in the article, you should know that they are not solely dedicated to building retirement portfolios. You can, along with a retirement account, open a taxable investment account where you can invest $20k into the financial markets.
Through a robo-advisor, you essentially put your portfolio in auto-pilot mode as its algorithm determines the optimal combination of asset classes based on your financial goals, risk tolerance, employment situation, income, and other variables so you can focus on other areas of your life while your money compounds over time.
Services like Betterment charge a small annual percentage fee and they offer advanced features like tax-loss harvesting and socially responsible portfolios (SRI) through which you can both expand your returns and stick to your principles while you keep building wealth.
Open a 529 Account for Your Kids
Most robo-advisors and asset management companies nowadays offer custodial accounts that you can open for your kid(s) as soon as they are born so you can start making contributions that can grow over time to help cover their college tuition. You should consider a 529 account to invest $20k.
Similar to IRAs and 401(k)s, 529 accounts are tax-deferred investment vehicles, which means that the federal government will help you in building a college fund for your kids by allowing you to save and invest the taxes you would have to otherwise pay if you put the funds into a regular taxable account.
Once your children goes to college, you can withdraw the funds and pay the corresponding taxes. So, if you have kids, a 529 account is a great way to save money you would have to spend anyways in the future when your children are older.
Wealthfront is one of the few robo-advisors that allow you to open a 529 college savings account and the best thing about their service is that you can set automatic monthly contributions by linking your bank account to their platform while also letting the algorithms build the portfolio and do the heavy lifting for you.
Invest in Real Estate
Real estate is one of the staples and perhaps more popular investment vehicles among older generations of Americans way back before ETFs and robo-advisors even existed.
One of the advantages of owning real estate is that it is a physical asset that you can live on in case you ever need it.
However, with $20,000, you might not be able to buy an entire property, which is why real estate investment trusts (REITs) and other similar vehicles have become quite popular among retail investors who would like to get exposure to this market without committing hundreds of thousands of dollars.
Through companies like Roofstock and Fundrise, you can invest $20,000 by buying a portion of a property instead of the whole thing while receiving rent income based on the percentage of the asset that you own.
There are many advantages to using these solutions compared to buying the property outright including not having to deal with the issues that commonly emerge when operating and leasing a property yourself.
That said, keep in mind that most of these services require a lock-up period during which you cannot liquidate or transfer your investment.
Anyways, real estate is not that liquid either so if you were planning to invest in a property outright these solutions are perhaps more liquid than the property itself.
See Also: 12 Best Ways to Invest $5,000
Peer-to-Peer Lending
Peer-to-peer lending is a growing sector. In it, investors act as banks for individual borrowers across the United States through intelligent platforms and credit-rating systems that allow them to select the best prospective candidates to lend money to.
Studies show that, on average, a diversified portfolio of consumer loans can yield as much as 10% per year, making this alternative an attractive one, especially if compared with perhaps index investing, as the S&P 500 has delivered a similar 10% to 11% return from 1926 to 2018.
Companies like Lending Club and Prosper offer peer-to-peer lending platforms through which lenders can browse and pick the candidates they would like to give money to based on their creditworthiness and past experience on the platforms.
Meanwhile, although a defaulted loan could hurt your returns, by allocating small amounts to each of the loans you grant you should be able to offset the losses resulting from these poor performing loans with the gains obtained from the rest of your portfolio.
The general idea is to diversify your loan portfolio based on a mix of riskier high yielding opportunities and low-risk loans. If you're into peer-to-peer lending this could be a great option to invest $20k.
Start a Business
For those who have the time, energy, and skills to bootstrap and build a project from scratch, starting a new business can be a great way to invest $20,000 — especially in today's increasingly digital economy.
Be relying on the expertise of freelancers and cloud-based platforms for doing most of the heavy lifting, certain digital businesses like dropshipping, blogs, and digital advertising agencies can be quite lucrative if one learns how to automate most of the sales, marketing, and operating processes of the business.
Moreover, you can also consider starting a more complex venture based on your individual background and expertise. For example, Amazon Home Improvement is a great platform through which you can find jobs that go from installing intelligent home-management devices to plumbing.
To perform these services, you can invest a portion of the money in buying the equipment needed while hiring skilled professionals who can perform the installations under your supervision.
Invest in Bitcoin
Cryptocurrencies have emerged as an asset class that can help investors in further diversifying their portfolios since, even though their valuations remain highly volatile, their upside potential continues to outweigh the risks of holding them in the long run.
Interestingly, and perhaps similarly to most risky asset classes such as equities, the longer the investment horizon is, the lower the volatility. Therefore, for investors who have the stomach to tolerate continuous short-term negative double-digit performance, Bitcoin can prove to be a great way to invest $20,000. You can use exchanges like Coinbase, Gemini, and Kraken to buy Bitcoin.
That said, most professionals would recommend that you limit your exposure to Bitcoin by establishing a maximum 3% to 5% allocation while rebalancing periodically. By doing this, your portfolio's overall performance will possibly receive a boost while you will also keep the volatility of it capped as any big short-term drawdown in Bitcoin will have a limited impact on your net worth.
See Also: How to Invest in Index Funds: A Step-by-Step Guide
Pay off Consumer Debt
With the average interest rate paid on consumer debt in the US currently standing at 22%, it seems logical that you would consider paying off your debt as your first option if you get your hands on some extra $20,000.
The reason behind this decision would be that you will save 22% a year in interest payments, which, if accounted as a return on your investment, will exceed the upside potential of most of the instruments mentioned in the following list. Moreover, those savings will be obtained with zero risks involved.
Start a CD Ladder
A CD ladder is an investment strategy that consists of depositing different amounts in a group of certificates of deposit (CDs) with different maturity dates and annual percentage yields (APY) so you can secure a higher average APY while enjoying the benefit of not locking your entire budget into a single instrument.
CDs work as short-term bonds and these instruments can be purchased from most local banks and financial services firms. They are typically considered low-risk instruments yet there are liquidity concerns you should know as you might not be able to withdraw money from your CD unless you pay a penalty.
Since locking all your $20,000 into a single CD might not sound that appealing, a CD ladder could reduce your liquidity constraints while offering a higher average APY than locking all the funds into a single instrument.
Invest in Alternatives
Alternative investments have become quite popular recently as investors keep seeking spaces that offer a higher risk/reward ratio since equities and other traditional instruments seem to be trading at historically high valuation multiples.
There are many alternatives nowadays for building a diversified portfolio of alternative investments including cryptocurrencies, real estate, private placements, art, fine wines, and even some bizarre options like non-fungible tokens (NFTs).
As with any of the alternatives outlined in this article, investing in these instruments carries a certain level of risk and given the non-traditional, and often more complex, nature and structure of these investments you should make sure you have done your due diligence so you know what you are getting into before committing any money.
Some examples of platforms that are facilitating investors' access to these investment opportunities would include Masterworks, and Vinovest. If you want to diversify your portfolio, alternatives could be a great way to invest $20,000.
See Also: 15 Ways to Invest $1,000
Invest in Yourself
One of the world's most successful investors, Warren Buffet, once said that investing in yourself was "by far" the best investment you could ever make.
That statement is true if you consider that improving or learning new skills can open dozens of new opportunities to make more money and advance your career at a relatively low cost if you compare it with the thousands of dollars you would be bringing annually as a result of putting these skills to work.
With that in mind, you should consider getting a degree in your preferred field if that is not an accomplishment you have obtained just yet or you could also specialize in a certain promising field within your area of expertise that could set you up as a 'leading voice' in a with few competitors.
You can also deploy some of the $20,000 to take courses, buy books, attend seminars and conferences to up your skills.
Final Thoughts
We have outlined a few different alternatives on which you can invest $20,000 right now. These options go from getting a college degree to sophisticated investments like fine wine or art and, ultimately, you should pick the one(s) you feel the most comfortable with.
Perhaps the most important recommendation is that you don't put all your eggs into a single basket as diversification will help you in keeping your losers in check while your winners offset those often ineludible losses that are commonly just part of the gig.
Up Next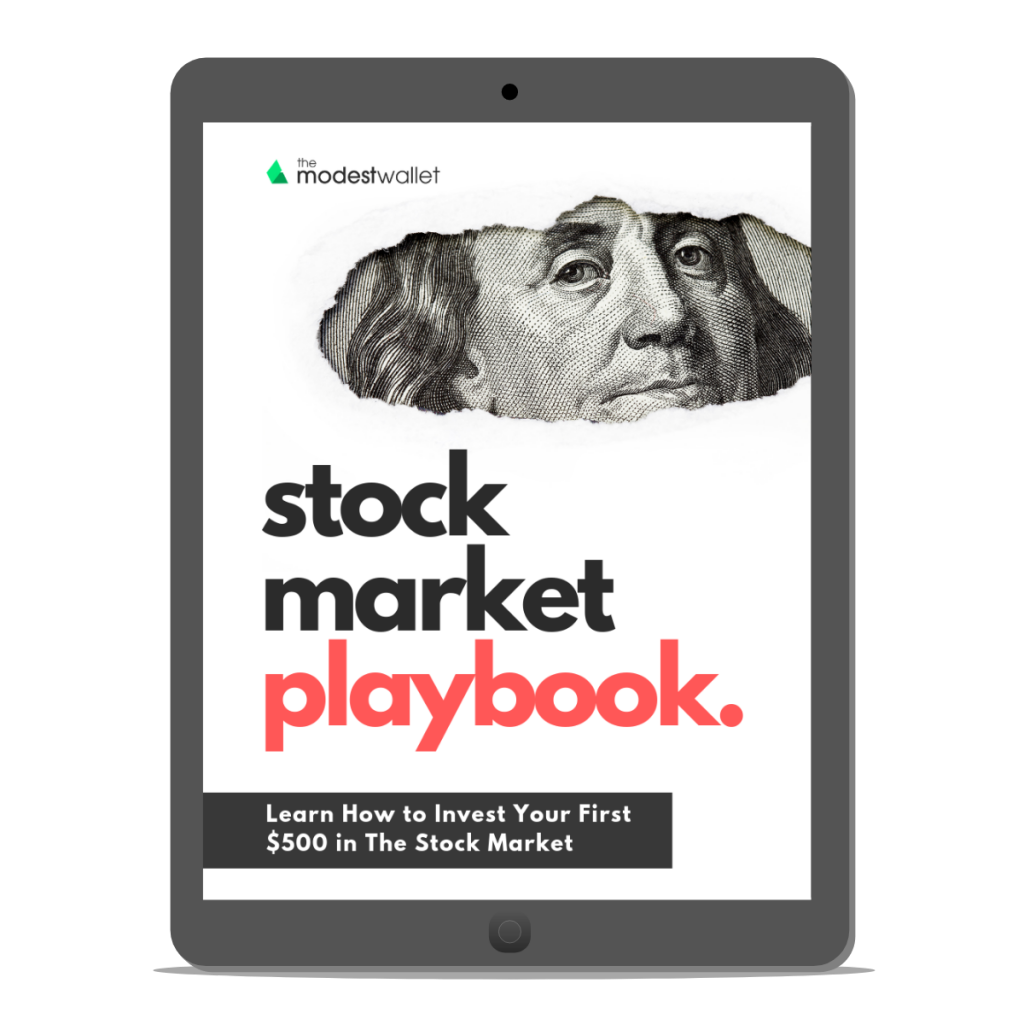 Get our free Stock Market Playbook to learn how to invest your first $500 in the stock market.
Plus our best money tips delivered straight to your inbox.

Alejandro is a financial writer with 7 years of experience in financial management and financial analysis. He writes technical content about economics, finance, investments, and real estate and has also assisted financial businesses in building their digital marketing strategy. His favorite topics are value investing and financial analysis.