12 Best Ways to Invest $5,000 in 2023
Many or all of the products featured on this page are from our sponsors who compensate us. This may influence which products we write about and where and how the product appears on a page. However, this does not influence our evaluations. Our opinions are our own. Here is a list of our partners and here is how we make money.
---
The information provided on this page is for educational purposes only. The Modest Wallet is a financial publisher that does not offer any personal financial advice or advocate the purchase or sale of any security or investment for any specific individual.
You have $5,000 in your bank account and want to find the best ways to invest it?
That's great news! $5,000 is more than enough to get you started. What you need next is a clear strategy on where to invest your capital because your ultimate goal should be to turn your investments into significant returns.
12 Ways to Invest $5,000
The investing space is much more diverse today than ever before. New options regularly emerge and provide everyday investors with increasing possibilities. However, this can also lead to decision fatigue and doing nothing as you have too many options. Therefore, we have created a list of the best ways to invest $5,000.
1. Pay Down Your Debt
The first idea on our list isn't the most spectacular way to invest $5,000, but it will free up many financial resources. Whenever you hear investing, you probably think of stocks, bonds, and real estate. However, investing in these assets doesn't have to be at the forefront.
Imagine the following: You have an interest rate of 22% on your credit card balance and drag it along. Instead of accumulating more debt and paying interest on your debt (not even on your original amount anymore), you should get rid of your debt immediately.
By paying off your credit card debt first, you are better off than investing in the stock market. If you look at the average annual return of the S&P 500 from its inception in 1926 through the end of 2018, you will find that it's about 10%.
If you compare your 22% interest against the averaged stock market returns, you will believe us when we say that paying off your consumer debt first is always the smartest idea. Once your debt is down to zero, take the rest of your $5,000 and invest it how you want to.
See Also: 7 Best Micro-Investing Apps
2. Maximize Your 401(k) Contributions
If your employer offers a 401(k) retirement plan, you should use this tax-advantaged retirement account right away. The reason is that a 401(k) is an excellent tool if you want to invest in the golden years of your life.
Although $5,000 doesn't seem like much if you think about retirement and how much money you will need to live comfortably, this sum can make for a perfect foundation to base your future contributions on.
The way a 401(k) works is that every dollar you contribute to your retirement plan until the annual limit of the IRS will be deducted from your income when filing your taxes. This will reduce your overall tax bill.
Although your employer will decide on the plan provider, you can choose the investment vehicle, how much risk you want to take, and how much you want to contribute. Besides, some employers offer to match your contributions by 50% or even 100%. This matching can significantly increase your contributions. So if you haven't maxed out your 401(k) contributions, now is the best time to do so.
3. Invest in Dividend-Paying Stocks
An excellent strategy when investing in the stock market is to invest in elite dividend-paying stocks. That way, you can utilize your stocks to earn dividend income and own a portfolio that appreciates over time.
Even as a new investor, you have probably heard the term dividend aristocrats. These are the top dividend-paying companies that have increased their dividend payments for more than 25 years and are the ones you should look into.
These stocks will be a wise investment due to many reasons. Companies that pay dividends regularly attract more investors than companies that don't pay any dividends at all. From there, the price of that company's stock will rise because there is more demand than supply. Besides, companies that regularly pay dividends have a stable business and a long-term growth strategy.
To invest your $5,000 into dividend-paying stocks, you need to open an account with a broker. Good options would be Firstrade or TradeStation as they offer commission-free trading of stocks and don't require any minimum investments. Firstrade also provides a dividend reinvestment plan (DRIP) in case you want to put your dividends to work for you again.
If you have never invested in the stock market before, start building a diversified portfolio of reputable companies instead of investing in a handful of mediocre companies that might have some upside in the future.
This approach's problem is that diversifying across companies and sectors often requires more than $5,000 in capital. Single shares of popular blue-chip companies such as Amazon, Google, and Tesla alone will cost you more than what you have to invest.
The solution to this problem would be to invest in fractional shares. Fractional shares are portions of a stock that carry the equivalent portion of the price. Buying these portions of a stock makes investing in blue-chip companies attainable for you and allows you to diversify your $5,000 portfolio across multiple companies, sectors, and regions. So you don't have to wait until you can buy shares of your favorite companies.
Public.com and SoFi Invest offer popular investment options for you and make buying fractional shares very investor-friendly. The best thing about these two services is that they are fee-free. If you check out SoFi Invest, keep in mind that fractional shares are called stock bits there.
See Also: How to Invest in Bonds: Diversify Your Portfolio
5. Invest in Index Funds Through ETFs
If you are new to the stock markets, investing in individual stocks can be overwhelming and risky for you. The reason is that you first have to learn the ins and outs of the stock markets, to get accustomed to them, and to figure out how they work best for you. On top of that, picking the right stocks can be too much. Therefore, investing in index funds through ETFs is an excellent way to get started.
Exchange-traded funds (in short, ETFs) are financial securities that track an index such as the S&P 500 or the NASDAQ 100. The advantage of ETFs over stocks is that they are a bundle of investments and thereby have a more inherent diversification. In buying an ETF, you purchase a basket filled with assets and get broader exposure to sectors and industries compared to buying single stocks. Besides, general market ETFs are usually a low-cost investment.
To get your hands on ETFs, you can use a brokerage firm such as M1 Finance. You can then buy shares of an ETF the same way you would buy stocks. As whole shares of ETFs can get expensive as well, using M1 Finance allows you to purchase fractional shares of an exchange-traded fund and could help kickstart your investment career.
6. Invest with a Robo-Advisor
If you want to invest in the stock market but don't want to spend much money on financial advisors or don't want to do the investing yourself, then a robo-advisor might be the perfect solution for you. A robo-advisor uses algorithms to plan and invest your $5,000 on autopilot according to your investment time horizon, risk attitude, and financial goals.
Betterment is a robo-advisor pioneer and industry leader when it comes to low-cost and automated passive investing services. The brokerage has no account minimum and will create a portfolio that suits your current situation. For an annual management fee of 0.25% per year (or $12.50 per $5,000) for your assets under management, Betterment will take care of your investments so you can sit back and relax.
7. Open an IRA Account
If you don't have access to an employer-sponsored 401(k), then this would be the next best thing to save for retirement. And even if you have a 401(k) at work, an individual retirement account (IRA) might still make sense for you.
The reason for this is that IRAs are retirement accounts — like 401(k)s — and popular investment vehicles for people with long-term financial aspirations. Retirement accounts come in different forms, such as a Traditional IRA, Roth IRA, and even Self-Directed IRA, and help you invest your $5,000 in a tax-advantaged way. When opening an IRA account with a financial institution, your money can either grow tax-free or on a tax-deferred basis. Either way, this will help you enjoy your golden days in retirement.
It is never too early to think about retirement. Therefore, opening an individual retirement account sooner than later would be a great idea. And if you already have one set up, use your $5,000 to contribute to it so that the compound interest can work its magic for you.
8. Invest in Mutual Funds
If stocks or exchange-traded funds aren't your thing, mutual funds may be another option for you to consider. By investing your $5,000 in a mutual fund, you join other investors that want the same thing as you: to use their capital to make more money.
When investing in a mutual fund, you invest into a portfolio that has been created and handpicked by a professional fund manager. This person manages a fund, does all the decision-making for you, and aims to bring in as much annual returns as possible. That way, you can diversify effectively (like with ETFs), lower your overall risk, and don't have the hassle of picking the stocks yourself. Instead, you can rely on a person whose job is analyzing stocks day in and out.
Investing in mutual funds is a simple way to diversify your capital across assets. There are multiple ways for you to go about it. You can invest in bond funds, international funds, emerging market funds, and many more.
You can choose to invest in actively managed mutual funds that charge a fee for their services or use brokerages that make it possible to invest commission-free in mutual funds.
See Also: What is Micro Investing? Is It the Best Way to Start Investing?
9. Invest in Real Estate (REITs)
One of the best asset classes to be invested in is real estate and you might have already given it a thought or two. Maybe you would like to buy a house or an apartment and rent it out. However, while investing in real estate is an excellent option that brings in a stream of monthly income, your $5,000 might not lead to much to begin with.
That's where investing in REITs (Real Estate Investment Trusts) comes into play. This is even better if you don't want to be a landlord yourself. Platforms such as Fundrise make it easy for you to invest in a portfolio of real estate projects located all around the United States. You will earn returns from quarterly dividends as well as value appreciation of the shares of your investment.
And the best thing about the service is that you only need $500 to become one of their real estate investors.
10. Invest in Art
If you are looking for investments beyond stocks, bonds, or real estate, have a look at fine art. This asset class has the potential to yield returns higher than the stock market. In the past, investing in art was reserved for the ultra-wealthy who wanted to diversify their portfolio of investments even further. Investing in art lets them do that because the correlation between the stock market and fine art is relatively low or negligible.
However, investors can now join this exclusive community and invest their $5,000 in blue-chip art. And you don't have to be an art connoisseur to invest in this asset class. If you want to invest in art, you can invest through a platform called Masterworks.
With a low minimum of just $1,000 and low fees, you get access to a promising asset class. Masterworks searches for the artists with the best momentum and purchases the best examples at the best prices. You can then invest with them and receive your proceeds when the painting sells after three to 10 years or when you sell your shares on Masterworks' secondary market.
11. Invest in Wine
You might not be into fine art, but what about wine? Wine is another promising investment vehicle and consistently outperforms other alternative investments. Wine's returns can even outperform stock market indices such as the S&P 500.
There are many reasons why wine is an excellent alternative investment, and prices go up over time. Factors such as scarcity, aging potential as well as brand equity make wine a suitable investment vehicle. Another benefit is that the correlation between the stock market and wine (like fine art) is low, which means that your investments in wine aren't affected by the stock market's volatility.
To invest your capital into wine, you can use Vinovest. The platform makes it simple to invest in wine and join a network of like-minded investors who have the same passion as you. The way it works is that Vinovest selects, acquires, and securely stores your wine. From there, you can fund your account with $1,000, which is Vinovest's minimum, invest in your preferred bottles, and see your portfolio grow.
See Also: 12 Best Investment Apps: For Beginners & Pros
12. Invest in Bitcoin
As cryptocurrencies are on the rise as alternative investments compared to traditional asset classes, we included Bitcoin in our list of the best ways to invest $5,000. Regardless of whether or not you already have a diversified portfolio, investing in Bitcoin can add another layer of diversification.
Bitcoin, which is the most popular of all cryptocurrencies, has been on a rollercoaster for years but can be seen as a typical high risk/high reward investment. Cryptocurrencies became one of the millennials' favorite asset classes and are a reason why apps such as Robinhood are immensely popular.
Having said this, Bitcoin is best suited for investors who have a high-risk tolerance and are comfortable with taking such risks. And even then, we recommend investors should never invest more than 2% to 5% of their investment capital into Bitcoin or other speculative assets.
Final Thoughts
These are all smart ways to invest $5,000 today. Now, it comes down to your investing timeline, investment style, and risk tolerance. If you are young, you can take more risks as you can wait it out over time.
But no matter your age or experience, a clear plan is one of the keys to investing. If you haven't invested any money before, take a little risk only and diversify across multiple asset classes. Choose only a few of the ideas above and start making adjustments as your money pot grows.
Up Next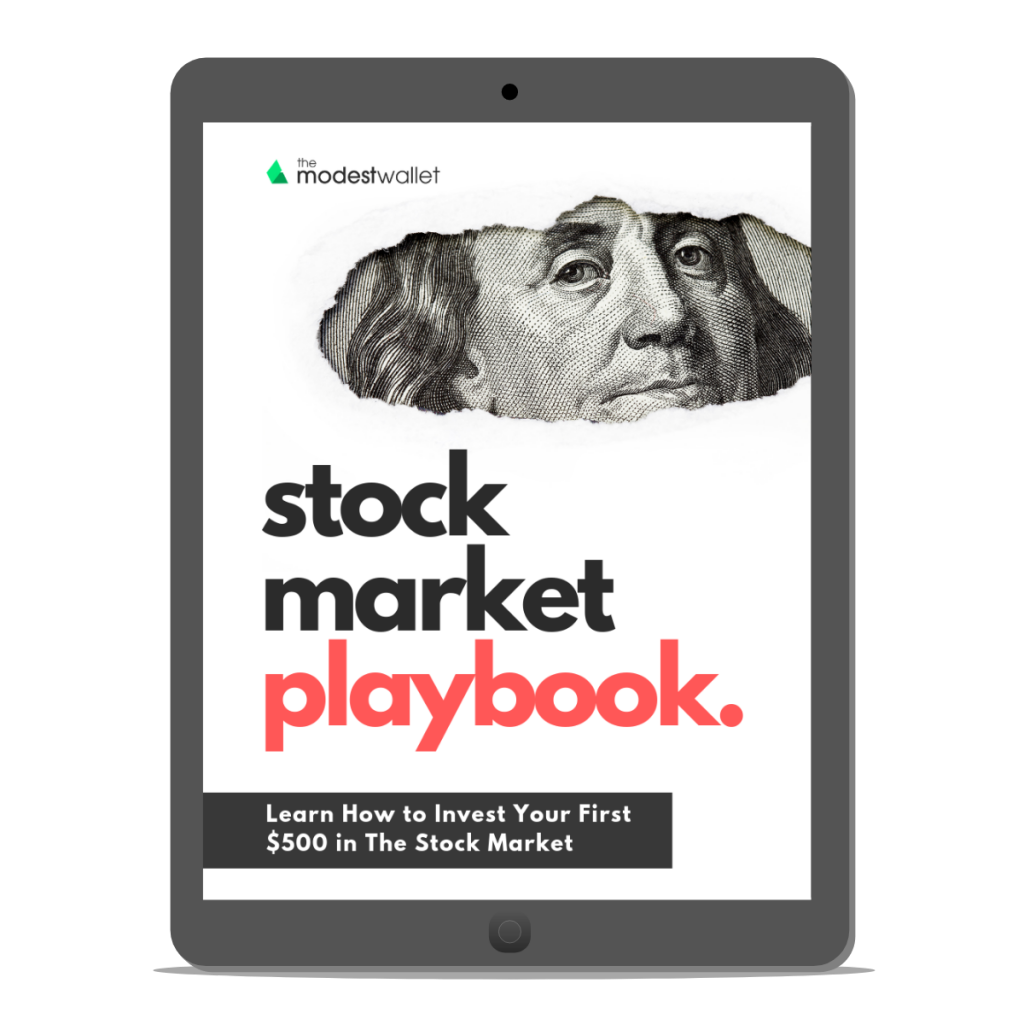 Get our free Stock Market Playbook to learn how to invest your first $500 in the stock market.
Plus our best money tips delivered straight to your inbox.

Carsten is a Freelance Copywriter with a personal interest in money management and investing. Besides taking care of his investments, he loves traveling, reading books, and working out (calisthenics & yoga).