How to Invest in NFTs: A Beginner's Guide
Many or all of the products featured on this page are from our sponsors who compensate us. This may influence which products we write about and where and how the product appears on a page. However, this does not influence our evaluations. Our opinions are our own. Here is a list of our partners and here is how we make money.
---
The information provided on this page is for educational purposes only. The Modest Wallet is a financial publisher that does not offer any personal financial advice or advocate the purchase or sale of any security or investment for any specific individual.
As crazy as meme coins have been in recent years, NFTs are the most hyped niche in the crypto space. Heck, these digital tokens are so trendy that Collins Dictionary chose "NFT" as its "2021 Word of the Year."
If that's not mainstream adoption, what is?
While NFTs are gaining a lot of attention, many investors are scratching their heads over current NFT valuations. Is a virtual pet rock genuinely worth millions of dollars? Are NFTs in a speculative bubble? Or, should we view NFTs as a revolution in art and technology?
If you're curious about dabbling in NFTs, this post should help guide you through this bewildering asset class. After reviewing the basics of NFTs, we'll explain a few strategies and considerations before investing in one of these crazy tokens.
---
What Are NFTs?
NFTs are technically cryptocurrencies, but they're not the same as something like Bitcoin or Ethereum. The main difference between NFTs and other cryptos has to do with "fungibility." Indeed, NFT literally means "non-fungible token."
Unlike other cryptos, NFTs are non-duplicable digital assets. You can't exchange an NFT one-to-one as you would a fiat currency or Bitcoin. The value of NFTs is determined similar to how collectors appraise sports cards, movie memorabilia, or original paintings. Since all of these objects aren't identical (re: fungible), you can't exchange them on a 1:1 basis.
OK, so that explains the "uniqueness" aspect of NFTs—but what exactly are they?
Well, NFTs could be anything!
Most people are familiar with NFTs as works of art, but many other digital items are NFTs. For instance, metaverses like The Sandbox and Decenterland sell digital land or video game items as NFTs. Many artists and companies are experimenting with NFT albums, sports tickets, and video files.
Down the line, it may be possible to use NFT technology for legal documents like deeds, patents, or wills. However, most of today's NFTs are digital collectibles.
Note
In a nutshell, Non-fungible tokens (NFTs) are a non-interchangeable unit of data stored on a blockchain, a form of digital ledger. NFTs can be sold and traded.
---
How Do NFTs Work?
Like other cryptocurrencies, NFTs use blockchain technology to verify ownership and transaction history. Instead of receiving a "Certificate of Authenticity," people who buy NFTs get a blockchain address that confirms their ownership.
Creators "publish" their NFTs through a process known as "minting." During this process, your digital image is added to an existing blockchain for a fee. Once an NFT is minted, the artist could put their collectible for sale on a blockchain-compatible marketplace.
While some sites allow users to buy NFTs with debit or credit cards, you typically have to use the digital asset associated with the host blockchain. So, if you're on an Ethereum-based site, you'll have to buy an NFT with Ether.
Most of the hottest NFTs are on Ethereum, but other blockchains have built notable NFT marketplaces. For instance, NFT enthusiasts could find these digital assets on Solana, the Crypto.com Chain, and the Binance Smart Chain.
---
How to Invest in NFTs: A Simple Strategy for Beginners
Since most NFTs are digital artworks, value often resides in the "eye of the beholder." Getting an objective read on an NFT's value is incredibly difficult.
However, there are features you should keep in mind as you assess an NFT's worth. The tips below should give you a blueprint for first-time NFT investing.
Step 1: Define Your NFT Investment Strategy
Before you start surfing through OpenSea, you should clearly understand why you're getting into NFTs.
Many people get into NFTs based on social media-driven FOMO, but that's rarely a profitable investment strategy. Taking some time to develop an "NFT game plan" will help keep emotions out of your investment decisions.
First off, address your time horizon.
Do you view your NFT as a long-term investment? Or, are you only interested in buying and trading NFTs in a short timeframe?
If you're going the trading route, you should be familiar with navigating sites like Twitter and Discord to scout out promising NFT projects. Also, please remember to factor in any royalties and gas fees that could eat into your profits.
People who are more interested in minting their own NFTs must be tech-savvy to succeed in this competitive landscape. Ideally, you should have numerous social media pages to help drive traffic to your NFT creations.
While trading and minting your own NFTs is possible, it's usually too time-consuming and risky for average investors. For most beginners, it's best to think of NFTs as either a long-term investment or a fun hobby.
Indeed, since the NFT market is unpredictable, "pleasure" is a significant component when deciding which project to buy. You wouldn't buy a painting you didn't like, right? So too, you shouldn't invest in an NFT you don't care about.
Instead of focusing on your NFT's ranking, please ask whether you'll regret holding this asset if it plummets in value. Ideally, even if your NFT loses its "cachet," you won't feel so disappointed.
If you're only interested in investing a small amount into this market, you may want to research "fractional NFTs." As the name suggests, fractional NFTs are portions of a popular NFT. Since you're not buying the entire piece, it's usually more affordable than buying a full NFT.
Lastly, please remember that many NFTs aren't digital art. For example, if you're into gaming, you should focus on NFTs that have value in up-in-coming projects like Axie Infinity, The Sandbox, and Decenterland. You could even purchase virtual land in metaverses and either rent it or re-sell it.
As you can see, everyone gets into NFTs for different reasons. To help keep you focused, please establish your NFT investing goals before getting involved in this field.
Step 2: Perform Market Research on Different NFT Projects
Figuring out a "fair price" for an NFT may be impossible. However, some NFT projects have become so dominant they've earned "blue-chip status."
It's easy to track the trading volume on these popular projects on trusted websites like CoinGecko and CoinMarketCap. Click the "NFT" tab on the top of either of these sites to see how various NFTs are doing.
While nothing is certain in crypto, blue-chip NFTs retain their value better than other projects. For this reason, many investors view these NFTs as digital collectibles that will increase in value over time.
A few of the most lucrative NFT projects include the following:
In addition to these blue-chip NFT collections, many NFT projects are connected with real-world brands, teams, or celebrities.
For example, sites like NBA Top Shots, MLB Championships NFT, or Tom Brady's Autograph sell pro sports memorabilia. Generally, it's easier to track the value of these assets because they already have an established fan base.
Other NFT projects that are easy to track include metaverse games like Decenterland and The Sandbox. All of these games have large followings, and you could view the performance of various assets on sites like OpenSea.
For lower-cap NFTs, you're going to have to do more digging to figure out whether a collection is over or undervalued. NFT enthusiasts often use the site rarity.tools to understand which traits are "rarer" than others. Typically, the rarer a particular trait is, the more value it has in an NFT collection.
As you're researching different NFT projects, you can view the transaction history on the blockchain. Since all transactions are on an immutable ledger, it's public knowledge how much people have been willing to pay for various NFTs.
Step 3: Choose an NFT Marketplace to Open an Account
After you've done your NFT research, it's time to pick an NFT marketplace.
Yet again, there are dozens of NFT marketplaces you could choose, each of which has its pros and cons. However, Ethereum's OpenSea remains the behemoth in the NFT marketplace space.
Here you'll find some of the hottest NFT projects, such as CryptoPunks and Bored Ape Yacht Club. OpenSea also sells valuable digital land for The Sandbox and Decenterland. Since OpenSea is an "open" NFT marketplace, anyone could join or mint their NFTs if they have an account.
Rarible, SuperRare, Foundation, and Nifty Gateway are competing Ethereum-based NFT marketplaces similar to OpenSea. Some of the NFT projects on these sites overlap, but you'll have to explore each site to find an NFT that suits your preferences.
For sports fans, many NFT platforms offer digital sport clips, memorabilia, and cards. The most popular of these platforms is NBA Top Shots, which is affiliated with CryptoKitties' inventor Flow.
People interested in buying "fractions" of NFTs could also look into the site Fractional.art. Here, you could input the percentage of an NFT you want to purchase in terms of Ether.
For those who don't like using Ethereum's blockchain, you could research NFT marketplaces on alternative chains like Solana, Tezos, and VeChain. While not as popular as Ethereum, these chains have lower gas fees.
It's also worth mentioning that many big-name exchanges have NFT marketplaces. For instance, there are NFT marketplaces on the Crypto.com Chain and the Binance Smart Chain. The American exchange Coinbase is also getting into the NFT game.
As you're browsing all of these potential markets, be sure to compare the average transaction fees and royalties on each platform.
Step 4: Create a Compatible Digital Wallet
Once you've found the NFT marketplace that suits your needs, you must create a digital wallet that integrates with that website.
Most NFT marketplaces integrate with the highly-rated desktop wallet MetaMask. You can download MetaMask for free as a browser extension on metamask.io.
However, some sites may require different wallets to trade NFTs. For instance, anyone on a Solana marketplace will need a high-quality compatible wallet like Phantom. Those on the Binance Smart Chain might feel more comfortable using Binance-owned Trust Wallet.
Whichever wallet you use, you must write down the "seed phrase" after setting up your password. This seed phrase represents your private keys, so you could use it to recover any precious NFTs if your computer breaks down.
Please write this seed phrase a few times on paper and place it in a fireproof safe.
Step 5: Fund Your Digital Wallet
Once your wallet is installed, you need to fill it with the currency used on your NFT marketplace. For most people, this means topping off your account with some Ether.
Also, please remember that you need more crypto than the stated price of your NFT. You're always going to have to pay gas fees and transaction fees before closing an NFT sale.
It's not hard to find popular tokens like Ether or Solana on centralized crypto exchanges. Whether you prefer using Coinbase, Gemini, or Crypto.com, you could purchase your preferred crypto and transfer it to your wallet address.
After you have your crypto on your exchange, open the wallet you want to use to buy an NFT. Next, click the crypto you want and hit "Receive." Copy the address to your clipboard or keep the QR code open to scan.
Next, open your exchange account and select the crypto you want to send. After clicking "Withdraw," enter the amount you wish to send to your external wallet and paste the address. Double-check the transaction fees before hitting the "Confirm" button.
Please remember to only send the same digital asset to your intended address. Crypto wallets can store multiple assets, but there's no "master address" for all tokens. For instance, you will lose your Ethereum if you send it to a Bitcoin address. Always ensure you're sending the correct token to your external wallet's address.
| | | | |
| --- | --- | --- | --- |
| | | | |
| Our Rating | | | |
| Supported Cryptocurrencies | 90+ | 56+ | 40+ |
| Fees | 0.04%-0.4% (varies by trade volume) | 0.5% – 4.5% (varies by type of transaction; other fees may apply) | 0.5% – 3.99% (depending on payment method and platform) |
| Apps | Mobile (iOS and Android) | Mobile (iOS and Android) | Mobile (iOS and Android) |
| Promotions | None | $5 worth of free BTC | $10 worth of BTC (*after buying or selling $100) |
| FDIC Insured | * | * | * |
| Web Access | ** | | |
| | | | |
*USD only
**Exchange only
Step 6: Buy, Bid, or Make an Offer on an NFT
Finally, it's time to use your crypto to buy an NFT!
On most NFT sites, you'll see a tab at the top to "Connect Your Wallet." When you hit this button, you should see a list of supported wallets like MetaMask. Choose the wallet you wish to use and you will see it pop up in your browser.
Now that your wallet is connected, it's pretty straightforward to buy or bid on an NFT. Find the project you want to purchase and click either "Buy Now" or "Bid." If your site has the option, you could click "Make an Offer" to see if the NFT holder will accept a lower price.
For those buying an NFT, you'll have to confirm the transaction on your wallet. Before acquiring your NFT, you'll have to review the associated transaction and gas fees.
After you confirm the transaction, the NFT should appear in your marketplace account.
Step 7: Store Your NFT in an External Wallet
You don't have to transfer your NFT out of a marketplace, but it's always safer to store your NFT in an external wallet.
Ideally, you should find a hardware wallet that supports your NFT's blockchain. For instance, Ledger devices could now connect with the popular Ethereum wallet MetaMask to secure NFTs.
If you don't have a hardware wallet that accepts NFTs, you should look into compatible software wallets. As we just mentioned, you can store Ethereum-based NFTs on the MetaMask wallet. However, many other apps can secure NFTs.
For example, Trust Wallet could store both Binance and Ethereum-based NFTs. The Crypto.com DeFi Wallet could store Ethereum and Crypto.com NFTs. Lastly, Phantom is a top-rated choice for storing Solana-based NFTs.
Although software wallets are better than leaving your NFTs on a marketplace, please remember that they are connected to the Internet. So, unlike a hardware device, there's a higher risk of a cyber attack.
| | | | |
| --- | --- | --- | --- |
| | | | |
| Our Rating | | | |
| Model | Ledger Nano X and Ledger Nano S | Trust Wallet | Phantom Wallet |
| Wallet Type | Hardware | Software | Software |
| Hardware Wallet Compatibility | Yes | Ledger and Trezor | Ledger |
| Best For | Security features | Suitable for beginners | Suitable for Solana based NFTs |
| | | | |
---
What Are the Pros of Investing in NFTs?
First and foremost, NFTs are fun!
Sure, you could make a lot of money if you get the right NFT, but the point of these digital artworks is to admire and enjoy them. Fans of art, video games, or entertainment genuinely enjoy using and collecting NFTs.
On the more practical side, NFTs provide owners with a reliable way to authenticate their collectibles. You don't need an appraiser to validate your art's authenticity. There's also a lower risk of theft since all the transaction history is on the blockchain.
Since NFTs are digital, you also don't have to worry about storing physical works in your home. NFTs don't "degrade" with age and you don't have to worry as much about breaking them. With your private seed phrase, you can always recover NFTs stored in your wallet.
---
What Are the Downsides of Investing in NFTs?
Because NFTs are so new, they are one of the riskiest assets in cryptocurrency. Unlike coins that trade on the spot market, there's no clear way to assess the value of one NFT. You may not be able to liquidate an NFT at the price you want and there are no guarantees it will rise in value.
Some critics speculate the NFT market is in a giant bubble. In truth, it's unknown how valuable NFTs will be in a bear market. Will people flock to NFTs in bad times or will NFTs lose their value like Beanie Babies?
Anyone interested in investing in NFTs must have a strong tolerance for risk, especially if they're buying at elevated prices.
---
FAQs on How to Invest in NFTs
We've found some of the most frequently asked questions with regards to investing in NFTs. Here are our answers.
What Are NFTs Used For?
Since most NFTs are GIFs, audio files, or pictures, they're not "used" in the sense of a currency. Instead, many people buy NFTs to enjoy them or put them on their social media pages.
However, some NFTs have "use cases" beyond aesthetic enjoyment. For instance, you could buy NFT land in metaverses like Decenterland. You could sponsor events on this land or rent it out for passive income.
Some games like Axie Infinity offer NFT characters to battle other creatures or breed new "Axies." There are also in-game NFT items in some video games that players could use for specific tasks.
How Do I Sell an NFT?
The easiest way to sell an NFT is to put it on a well-established marketplace. For instance, if you have an Ethereum-based NFT, you could sell it on OpenSea. Simply connect your wallet, find the NFT you want to sell, and choose to list it on the market.
Sites like OpenSea give you many options for how to list your NFT. You could choose to put your NFT up for a fixed price or a bid. There are also sections where you could add a description of your NFT and links to any related social media pages.
Once you've set up your NFT profile, you can choose to put this artwork on the marketplace. Just remember that you will have to pay gas fees before it appears online.
How Do I Create an NFT?
Big-name NFT marketplaces have tabs at the top where you could "Create" an NFT. After linking your wallet to your NFT marketplace, you should be able to drag and drop any supported file such as a JPG, GIF, MP4, WAV, or SVG.
After you've successfully uploaded your image or video, you can add extra details in the description tag and toggle various features. To mint your NFT, choose a starting bid or a set price and pay any associated fees via your wallet.
What Makes NFTs Valuable?
There's no scientific way to assess the value of an NFT. However, features like an artwork's scarcity, popularity, and longevity could affect the price. Plus, if there's a celebrity or professional team behind an NFT project, that could also drive up the artwork's value.
NFTs in video games may have unique features that affect their value. For instance, some plots of land in games like The Sandbox may be closer to major attractions—hence, they're more valuable. In games like Axie Infinity, NFT creatures with select traits are stronger than others.
The rarer and more popular an NFT is, the more value it will likely fetch in the open market.
Are NFTs a Good Investment for Beginners?
Due to their unpredictability, NFTs aren't a safe choice for new investors. Since NFTs haven't been tested for many years, there's no knowing how their prices will perform over the long haul.
If beginners want to get involved with NFTs, it's best to pick out a project they genuinely enjoy. For instance, sports fans may want to get an NBA Top Shot as a form of memorabilia.
However, beginners shouldn't think of NFTs as a "long-term investment." There's simply too much hype in the NFT space to get an accurate read on their value.
Beginner investors should look into traditional assets like stocks, bonds, or ETFs for a more stable portfolio. It's also wise to start investing in blue-chip cryptocurrencies like Bitcoin or Ethereum before diving into NFTs.
What's the Most Expensive NFT Ever Sold?
Officially, the most expensive NFT is a collage of 5,000 artworks known as "​​Everydays: the First 5000 Days" Created by the artist Mike Winkelmann (aka Beeple), this digital piece sold for about $70 million at Christie's auction house in 2021.
What's the Weirdest NFT Ever Sold?
There's plenty of "weird" happening in the NFT space. Indeed, it's impossible to pick the "weirdest" artwork for sale.
To get a sense of what we're talking about, here are a few of the strangest NFTs in 2021:
Taco Bell released "Swivel Tacos" NFTs that sold for over $100,000.
Filmmaker Alex Ramírez-Mallis is selling an NFT compilation of his farts.
A German company called Look Labs offered a perfume scent as an NFT.
Charmin sold "NFT toilet paper" for around $2,000.
Jack Dorsey sold his first Tweet for ~ $2.9 million.
What Is an NFT Marketplace?
An NFT marketplace is a website where people can create, browse, and trade NFTs. Most of these websites are on Ethereum, but you could find NFT marketplaces on other blockchains.
NFT marketplaces could either be "open" or "curated." On "open" marketplaces (e.g., OpenSea), anyone could mint or trade NFTs if they pay the required fees.
"Curated" NFT marketplaces, however, have restrictions on who can add art to their websites. A few of these exclusive NFT markets include Foundation and KnownOrigin.
Are NFTs Cryptocurrency?
Yes, NFTs are a form of cryptocurrency. The difference between an NFT and something like Bitcoin is that every NFT is wholly unique.
There are easy conversions between Bitcoins because everyone can see the going rate on the spot market. Since NFTs aren't identical, they don't have a set price tag. Each NFT sells for whatever people are willing to pay at any moment.
How Do You Value NFTs?
The easiest way to track the value of NFTs is to use the "NFT" tab on CoinGecko or CoinMarketCap. These authoritative sites will give you an overall read on how the NFT market is doing and what blue-chip projects are trading at.
You could also browse sites like OpenSea or Rarible to check out what the NFT landscape is looking like. Scroll through popular projects like Bored Apes Yacht Club, The Sandbox, or Decenterland to get an impression of the current NFT market.
To figure out your NFT's "fair price," you'll have to factor in other features like their scarcity, who created them, and how long they.ve been around. If your NFT is famous, on top of a popular video game, or connected with a pro sport or celebrity, it should drive up the value of the project.
Where Are NFTs Stored?
All NFTs are literally on their native blockchain, but they can be stored on an external wallet. Since your wallet contains public and private keys, you could use it to self-custody digital assets like NFTs.
Many wallets support NFTs, including hardware devices like the Ledger Nano S or Ledger Nano X. If you prefer the convenience of hot wallets, here are a few options you could store NFTs on:
---
Final Thoughts on NFT Investing
Many people liken crypto investing to the "Wild West," but NFTs are so "Far West" they might as well be in the Far East!
There's no denying the attraction of these digital collectibles, but they're way too young to be considered a sound investment. Nobody knows what to make of the obscene prices swirling around the NFT ecosystem. Plus, since NFTs are so hot, countless scammers are trying to take advantage of the recent hype.
If you're going to get into NFTs, it's best to pick a project you like on a high-quality website from a verified seller. Before going into an NFT trade, please know there are no guarantees of how much an artwork will be worth down the line.
As long as you know these risks and take proper precautions, experimenting with NFTs could be a fun hobby. However, it's probably safer to keep more cash than CryptoKitties in your savings account!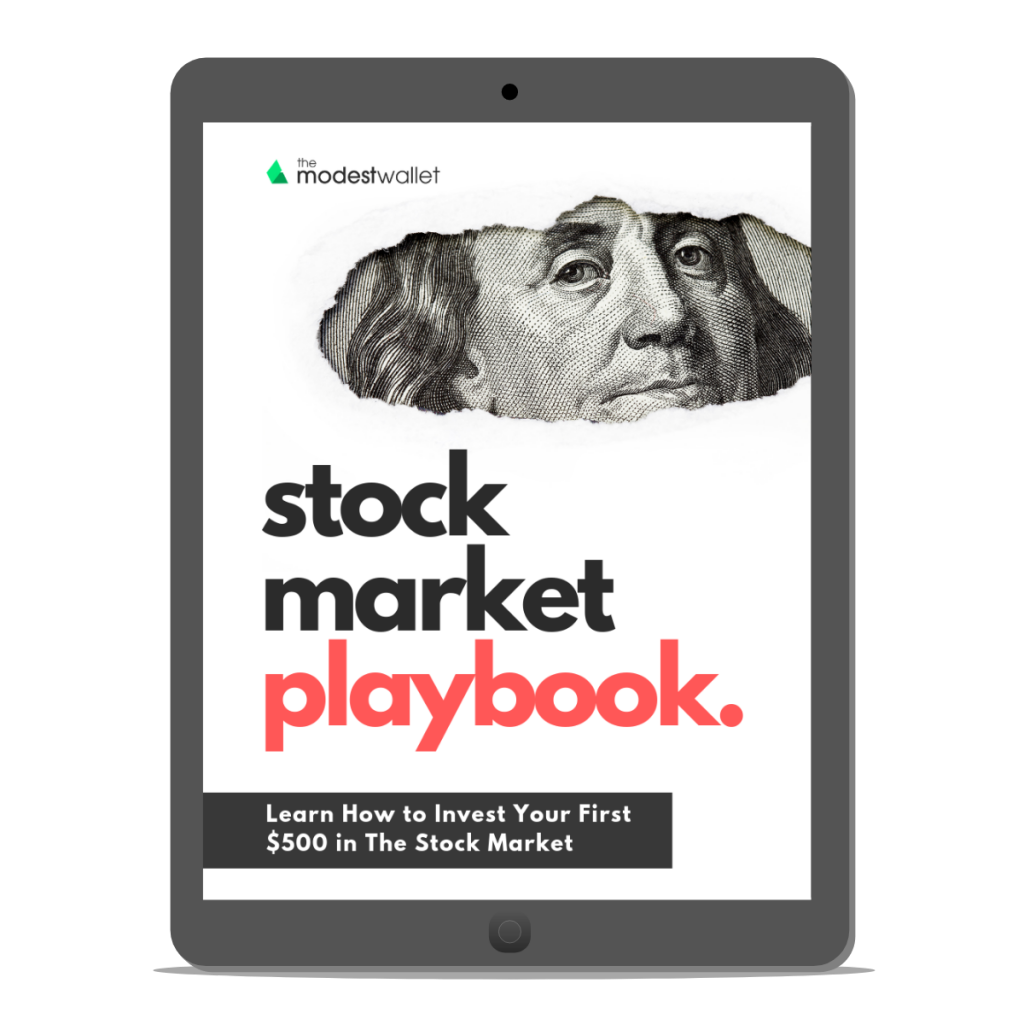 Get our free Stock Market Playbook to learn how to invest your first $500 in the stock market.
Plus our best money tips delivered straight to your inbox.

Eric Esposito is a freelance writer, editor, and cryptocurrency enthusiast. Although it took him a few years to grasp the Bitcoin revolution, Eric has become a crypto convert and long-term "hodler." Besides crypto investing, Eric is interested in helping others understand how to safely stack sats with passive income opportunities.